07 / 30
AIR TUTORIALS
Artist in Residency: Violette's Easy Graphic Cat-Eye
Red lipstick doesn't look good on me. Liquid liner doesn't flatter my eyes. I love dewy skin on other people, but I could never pull off highlighter. Whether we acknowledge them or not, we all have internal monologues that are so ingrained, they've turned temporary hesitations into self-fulfilling creative limitations. Even esteemed French makeup artist Violette—who splits her time between celebrity and editorial artistry, her own YouTube channel, and a role as Global Beauty Director for Estée Lauder—spent a decade of her career believing that she shouldn't wear eyeliner.
"I was convinced that it didn't work for my eye shape and would look terrible," she says. Of course, she later realized it was all in her head: "Most of us are stuck in our techniques." It's this experience that inspired the prolific content creator and artist to step outside her comfort zone again to create four bespoke, daring looks. Independently photographed from her home in New York City, Violette's goal is to inspire others to experiment with the forgotten shades, textures, and formulas in our collections. For these reasons and more, Rose Inc. is delighted to feature Violette as this month's Artist in Residency.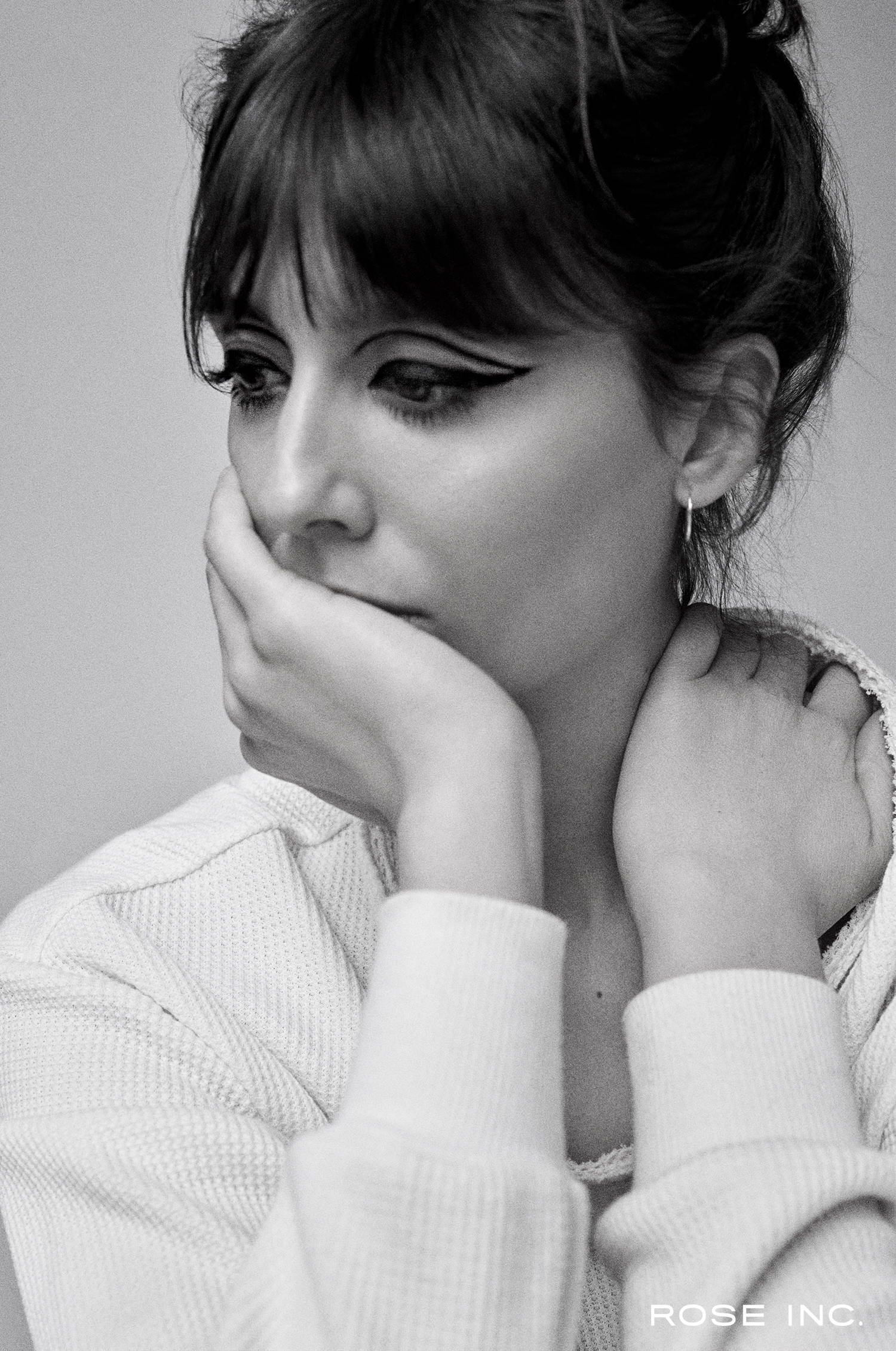 Her Residency Inspiration:
Violette's goal for this bold cat-eye was simple: Turn a look she normally reserves for costume parties and formal events into one that can be worn anytime. Equal parts retro and futuristic, drawing a flattering swoop between a classic flick and brushed up brows reads chic and artistic, not gaudy or garish.
"I never dare to wear this kind of liner in a more intimate moment, like a normal day," she says. "When this [pandemic] is all over, I want to take this experience with me. Why not wear this look to the grocery store in the future?"
Why not wear this look to the grocery store in the future?
Behind This Look:
Precise, inky lines need more balance than her other looks, so Violette patted more concealer than normal around her eyes and the top of her cheekbones using Too Faced Born This Way Super Coverage Multi-Use Sculpting Concealer before defining her cheeks with Estée Lauder's Pure Color Envy Sculpting Blush in Rebel Rose. Brush your brows up and out, then fill in as desired.
Armed with Estée Lauder Little Black Liner, she began her eyes by drawing a thick, dense line along her top lashline. Liquid liner can be intimidating, so Violette offers this suggestion: Resist the urge to tilt your chin up and instead look straight in the mirror while drawing this first line. Since your lids are a moving target, you can't expect your cat-eye to be picture perfect with your eyes open if you create it when they're half closed. "Prioritize the look of your liner when you have your eyes open and looking forward," she says.
Then, to craft a complementary arch, tilt your chin up and create small dots in a swooping shape below your brows and leading to the tip of your flick. Once you have a shape that flatters your eyes, take a deep breathe, breathe out, and smoothly connect your dots with a fluid line.

"The key to this one is wearing tons of mascara, not false lashes," Violette says, so she patiently applied several coats of Marc Jacobs Velvet Noir Major Volume Mascara to curled lashes. Neutral lips feel more casual than gloss or color as they allow all attention to be on the eyes. "I applied lip balm, then I patted on a very light lipstick only because I have very pink lips," she says, "But if your lips are close to your skin tone just leave them bare." Et voilà!