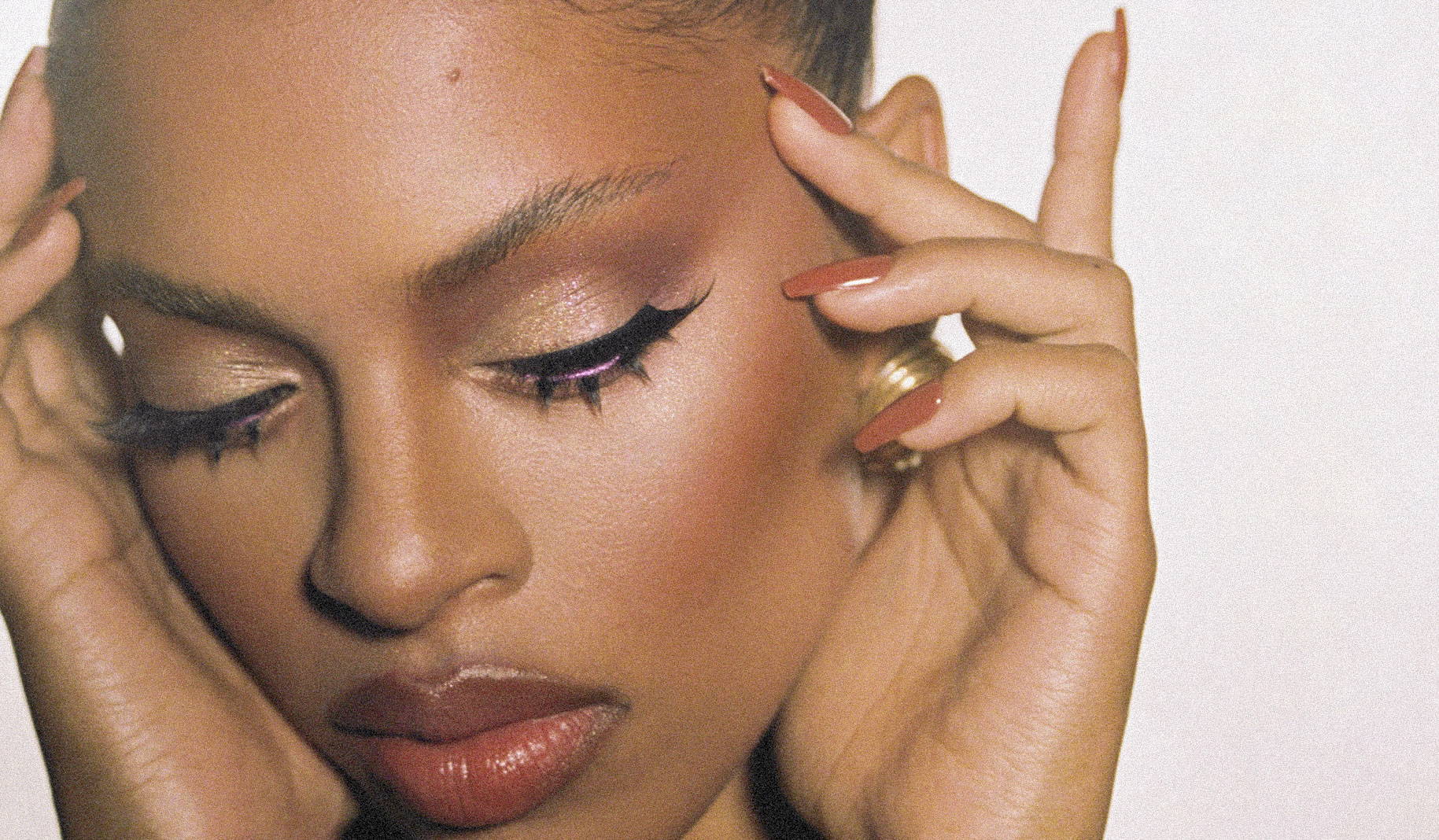 09 / 10
AIR TUTORIALS
Artist in Residency: Raoúl Alejandre's Warm & Bronzy Fall Face
Welcome to Artist in Residency, our series that brings the industry's most innovative makeup artists to Rose Inc. for a month of creativity and inspiration. Each week, you'll discover an original look—and the story behind it—created by an artist we love.
Raoúl Alejandre isn't interested in staying in his lane. Makeup? That's his specialty. Photography? He shoots on digital and film. Hair, wardrobe styling, and art direction? All in a day's work. But arriving at a place of artistic confidence across disciplines didn't happen overnight.
The Los Angeles native grew up loving fashion—often studying magazines that were misdelivered to his home—then got a job at a cosmetics counter in college to help pay for his textbooks. He became enamored with makeup artistry and soon after moved to New York, won a makeup competition, and found himself having breakfast with iconic artist Pat McGrath as his prize. They immediately bonded over their shared passion for art history and he left inspired to carve out his own path like she had before him.
Still, only when Alejandre moved across the Atlantic three years ago did he make a life-changing professional realization. "It wasn't until I ran away to London did I begin to unlearn everything I was taught," he says. "The British culture inspired me as an artist to forget the idea that you need to focus on just one thing." He's since found his way back home to Los Angeles with a fresh perspective, arresting social media presence, and impressive CV: From editorials in Numéro, Wonderland, and Elle to his latest M.A.C. campaign with Alexa Demie, his work crosses fields and is as striking as it is recognizable. For these reasons and more, Rose Inc. is delighted to feature Alejandre as this month's Artist in Residency as both photographer and makeup artist.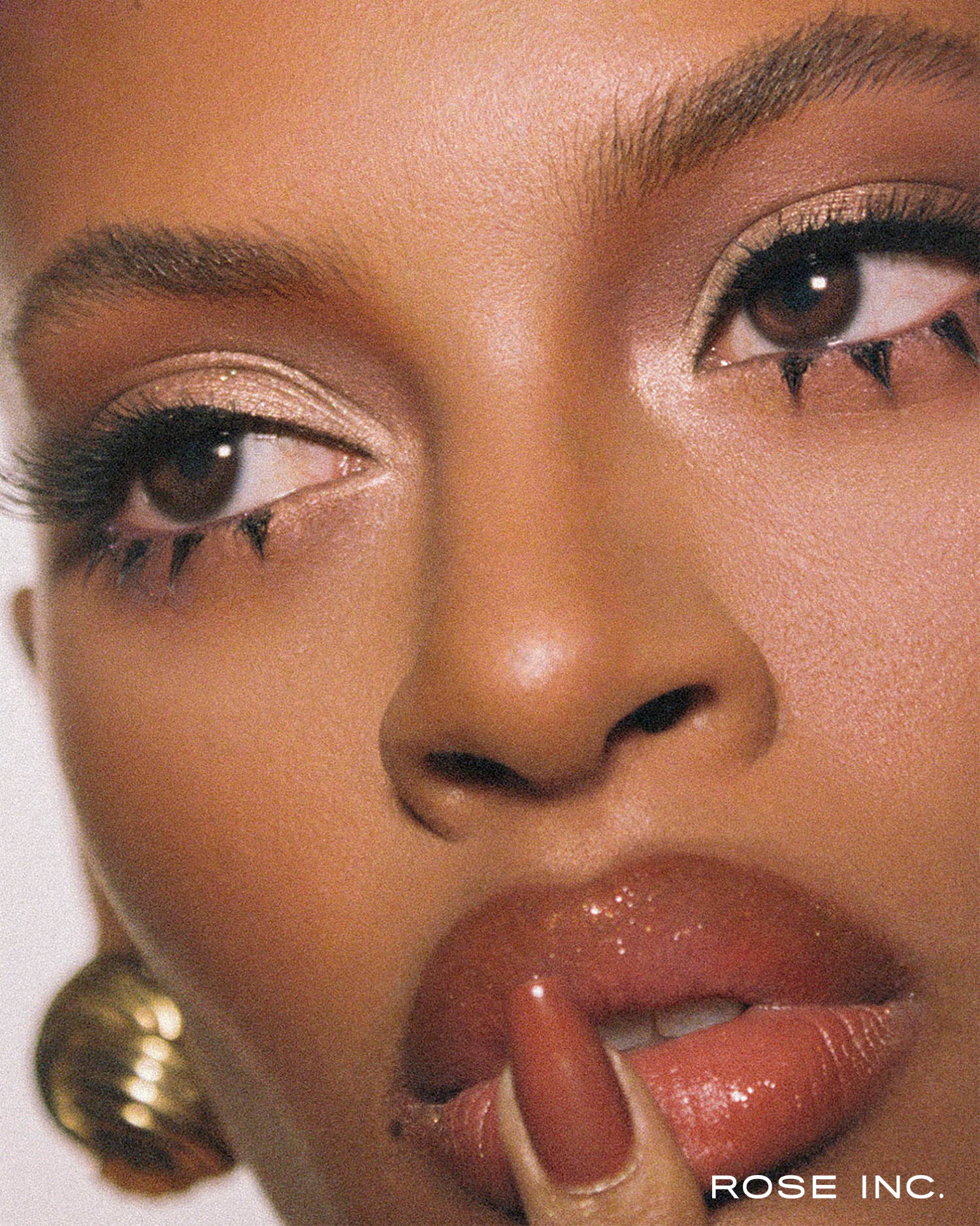 I started down a '90s path that led me to Lauryn Hill's signature ombré lip from the time period…
His Residency Inspiration:
Alejandre was inspired by iconic beauty photographs of American model Naomi Sims taken by Richard Avedon in the late '60s and early '70s. For a modern finish, Alejandre called upon tones from a tortoise accessory—which hairstylist Yuichi Ishida later used in an architectural chignon on model Annahstasia—to elevate bronzy summer makeup with a variety of shades and textures. "I love warm colors and I wanted something that would carry them from summer into fall," he says. The result is fresh, wearable, and chic.
Behind This Look:
Alejandre used the same complexion products as his first look—Shiseido Self-Refreshing Custom Finish Foundation and Invisible Silk Loose Powder only where Annahstasia needed coverage—then dusted Revlon Powder Blush in Just Peachy across her cheekbones. Peach, he notes, is the perfect complement to warm, golden shades, no matter one's complexion.
To add definition, Alejandre lightly contoured Annahstasia face with a matte powder—M.A.C. Powder Blush in Swiss Chocolate—then further carved out her eye creases with a deep brown (the center, right color) from Huda Beauty Nude Obsessions Eyeshadow Palette in Nude Medium. To build the intensity on her eyes, he layered on the rich hue until he reached the desired depth. For a metallic finish, he patted RMS Beauty Eye Polish in Utopia onto Annahstasia's lids with a clean finger. He repeated the pinched bottom lash look from his first look and applied a full strip of Ardell Eyelash Wispies Faux Mink Black.
He then smoothed Haus Labs Gel Pencil in Pride onto Annahstasia's waterline for a peekaboo effect. "It's minimal, but such an extra moment," Alejandre says about the unexpected purple color. "I love the little details." Finally, he called upon one of his go-to tricks to add harmony. "I always add the same blush color to the outer portion of the eye shadow," he says about the peachy Revlon shade. "It creates a monochromatic look that ties it all together."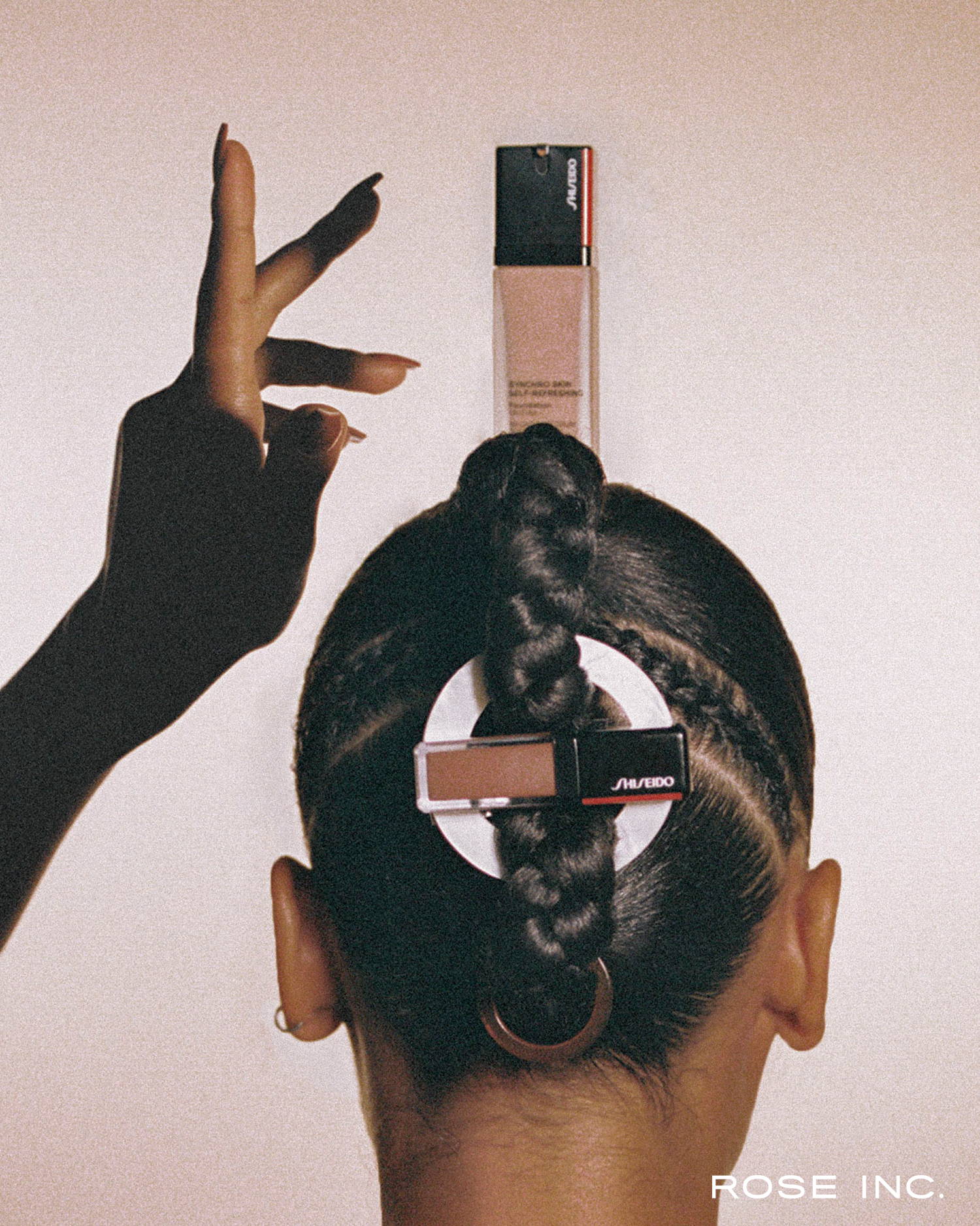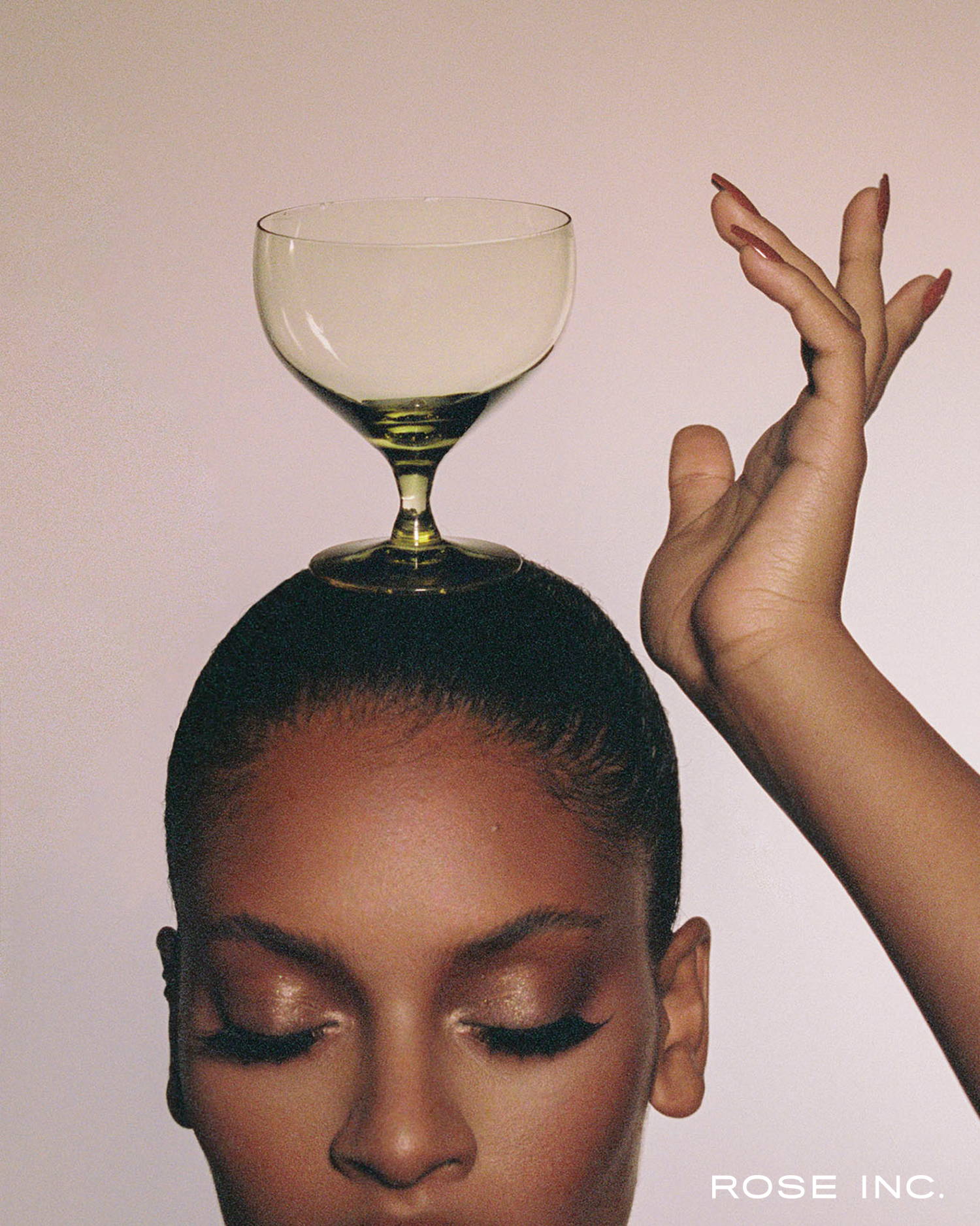 Next came the lips. "Since I did a metallic finish on the lids, I started down a '90s path that led me to Lauryn Hill's signature ombré lip from the time period," Alejandre says. He started by concealing around Annahstasia's mouth with a little foundation, then to distribute enough of the liner—M.A.C. Lip Pencil in Cork—he drew on a heavy outline before buffing the color inwards with his finger. He dabbed Revlon x WW84 Super Lustrous Lipstick in Amazon into the center of Annahstasia's lips then topped it with a mix of M.A.C. Lipglass in Out Of This Pearl and Would Rather Lounge.
The final touch? He defined Annahstasia's beauty mark with a little brow pencil. "I say, if you have a mole, amplify it!"