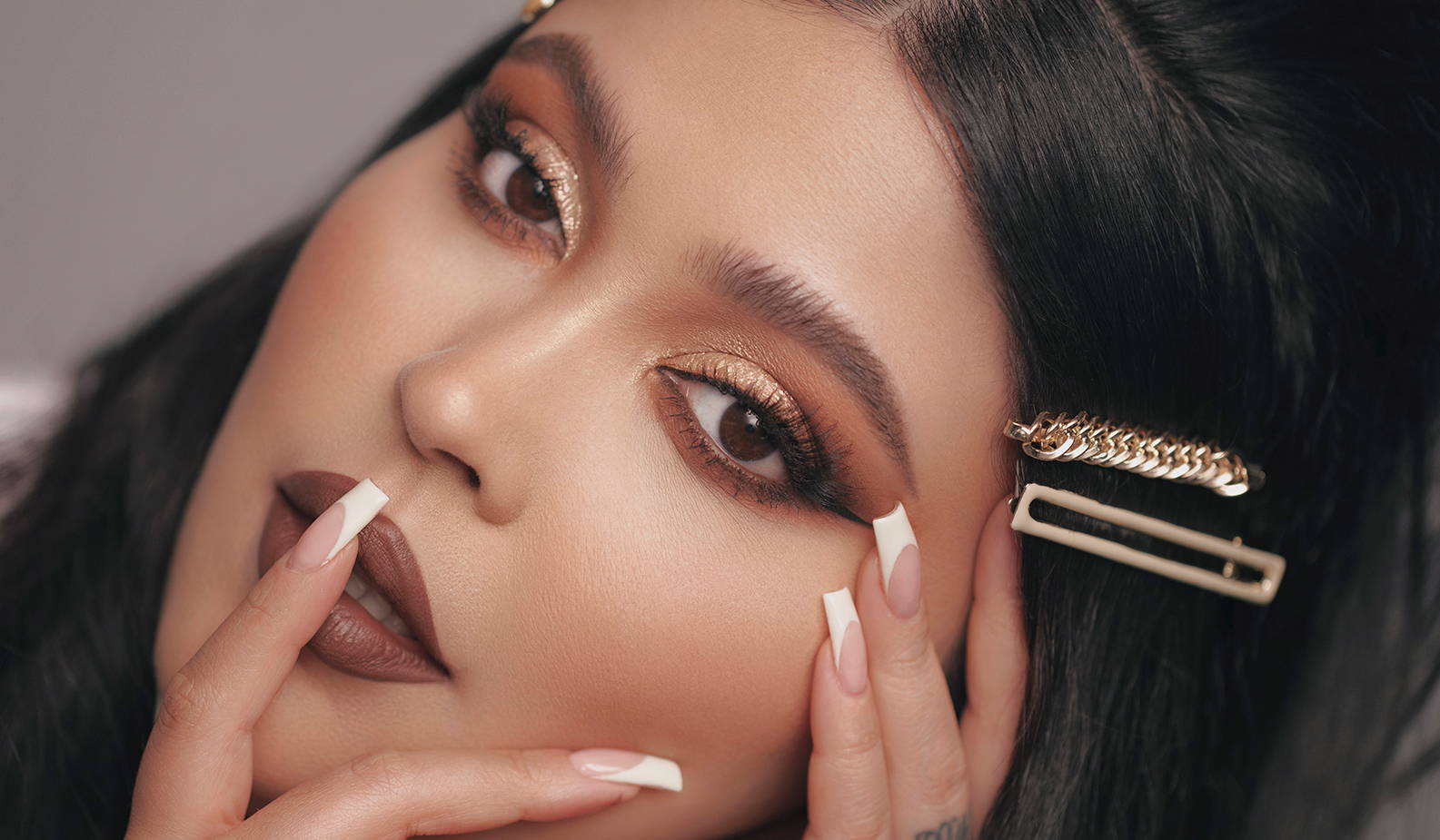 11 / 19
AIR TUTORIALS
Artist in Residency: Priscilla Ono's Most Requested Autumn Makeup
Welcome to Artist in Residency, our series that brings the industry's most innovative makeup artists to Rose Inc. for a month of creativity and inspiration. Each week, you'll discover an original look—and the story behind it—created by an artist we love.
It's not every day when a makeup artist finds themselves on the other side of the camera, but Priscilla Ono's Rose Inc. residency isn't the first time she's found herself modeling her own artistic work. A decade ago, the Los Angeles native was booked as an assistant to do makeup on Rihanna's "S&M" music video when something unexpected happened. "Rihanna spotted me on set doing a backup dancer's makeup and approached me because she liked my hair and makeup," Ono says, noting that she was wearing artsy eyeliner and had a white pixie cut at the time. "She was like, 'you're so cool, do you want to be in my music video?' I couldn't believe it." Ono said yes—keep your eyes peeled for her and Rihanna dancing together at the 20-second mark—and after bonding over their love of beauty, the two became fast friends before going their separate ways.
The next five years were good to Ono: She accrued hundreds of thousands of fans on Instagram and started working with a laundry list of celebrities—then RiRi came knocking again. This time Ono had the opportunity to compete with hundreds of other artists for a coveted role working with the star on a secret beauty line. "It was kind of like Project Runway with makeup," Ono recalls. The process included creating mood boards, on-camera tutorials, and a variety of looks suited for shoots and shows before three finalists were invited to return for the final challenge: Create three looks in two hours on Rihanna herself using Fenty Beauty lab samples. "Five years after we met I finally did her makeup for the first time," Ono says. "It was a full circle moment." As you might assume, she got it.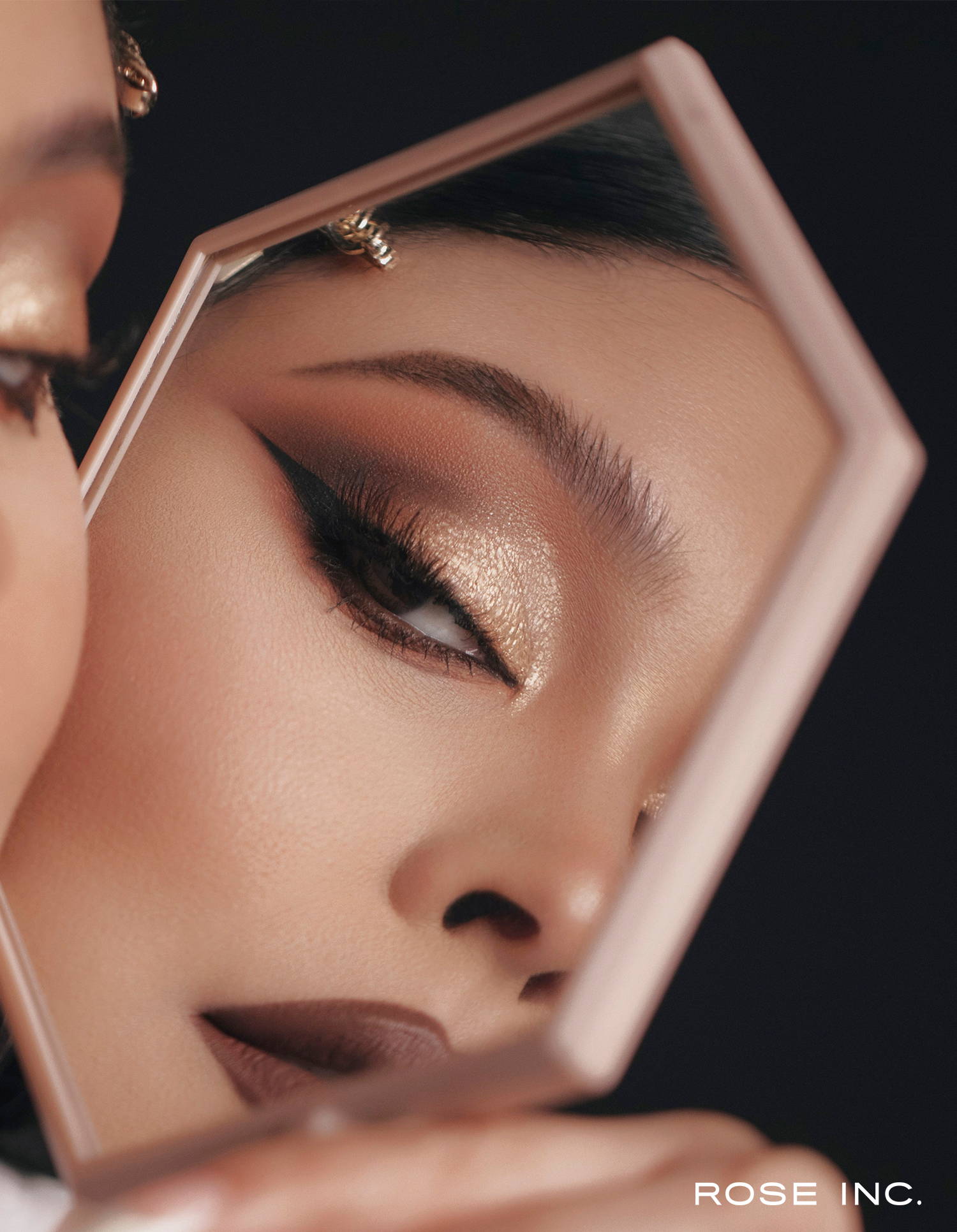 Ono currently balances her roles as Rihanna's personal makeup artist and Fenty Beauty Global Makeup Artist—which requires testing new formulas, creating content for the brand, and training other artists to use the products—with her other celebrity clients like Megan Thee Stallion and Bella Hadid. And all of this is on top of running her own eponymous Hollywood makeup academy. Despite the ups and downs, Ono doesn't take it for granted. "I was raised by very strict Mexican grandparents and never thought I could have an artistic career like this," she says. "I'm so grateful for everything I am able to do."
For these reasons and more, Rose Inc. is delighted to feature Ono as this month's Artist in Residency and model.
Her Residency Inspiration:
For the second look in her residency, Ono opted for something foolproof. "This is what I would do on the majority of my clients for a fall party," she says. "Fall is the time to wear a dark lip, plus it's a really easy way to dress up a look." Using earthy shades as her base, Ono added interest by contouring her eyes before shadow, lightly overlining her lips, and plotting a classic cat-eye amongst rich shades of bronze.
Behind This Look:
Ono followed the same complexion protocol as her first look before focusing on her eyes. Using Fenty Beauty Snap Shadows Eyeshadow Palette in True Neutrals, Ono first contoured her eyes using a matte brown hue. "I started with a transition color to add dimension in my crease, then used it to warm up the area under the brow and lash line," she says. Once she had the shape she wanted, Ono switched to the Deep Neutrals palette for a hit of rich shimmer on her eyelids and along the inner corners of her eyes. Instead of being prescriptive, she suggests picking neutral shades that work with one's unique complexion and eye color. "It's pretty simple and easy, but creates a really gorgeous party look," she says.
Fall is the  time to wear a dark lip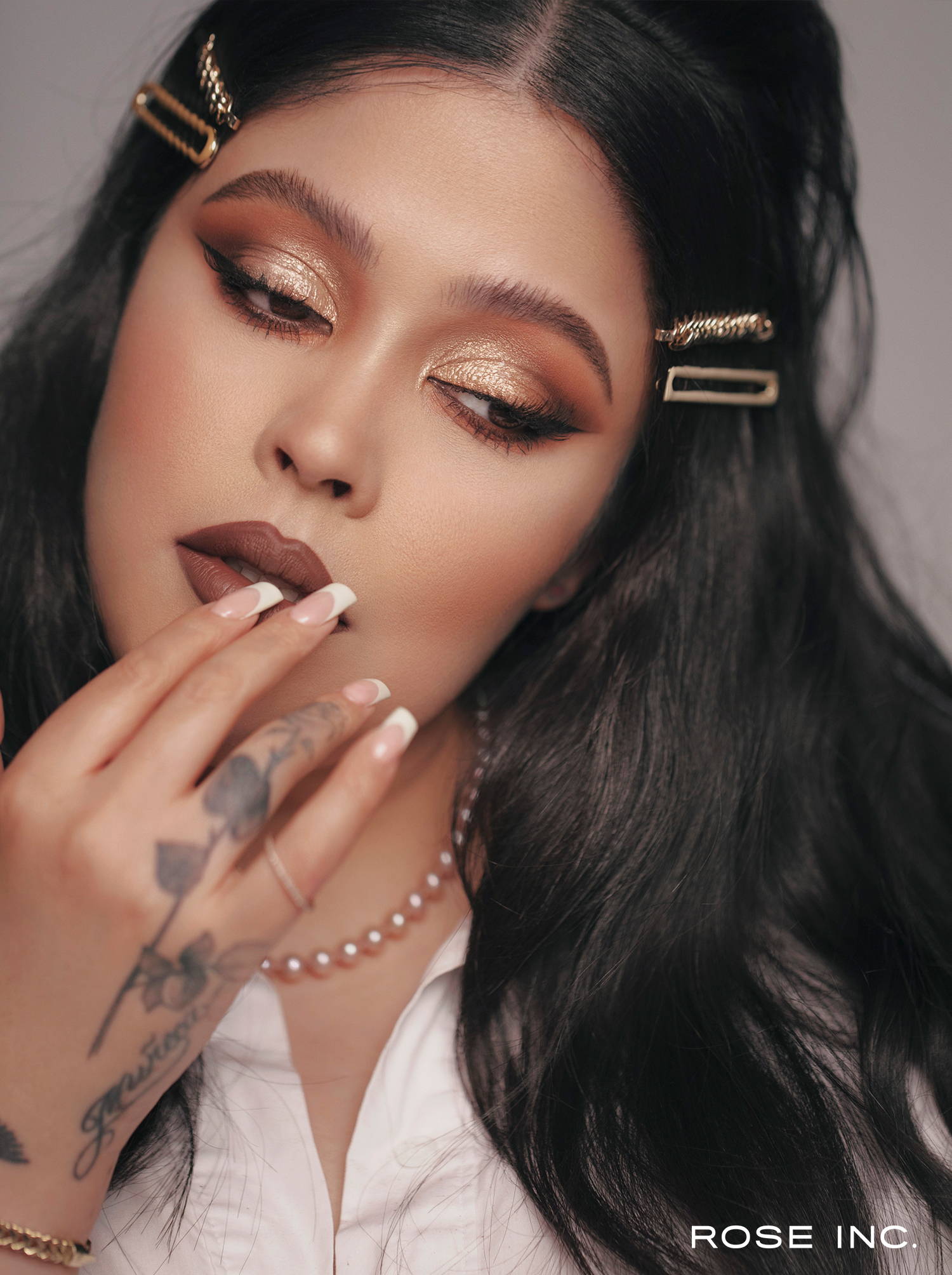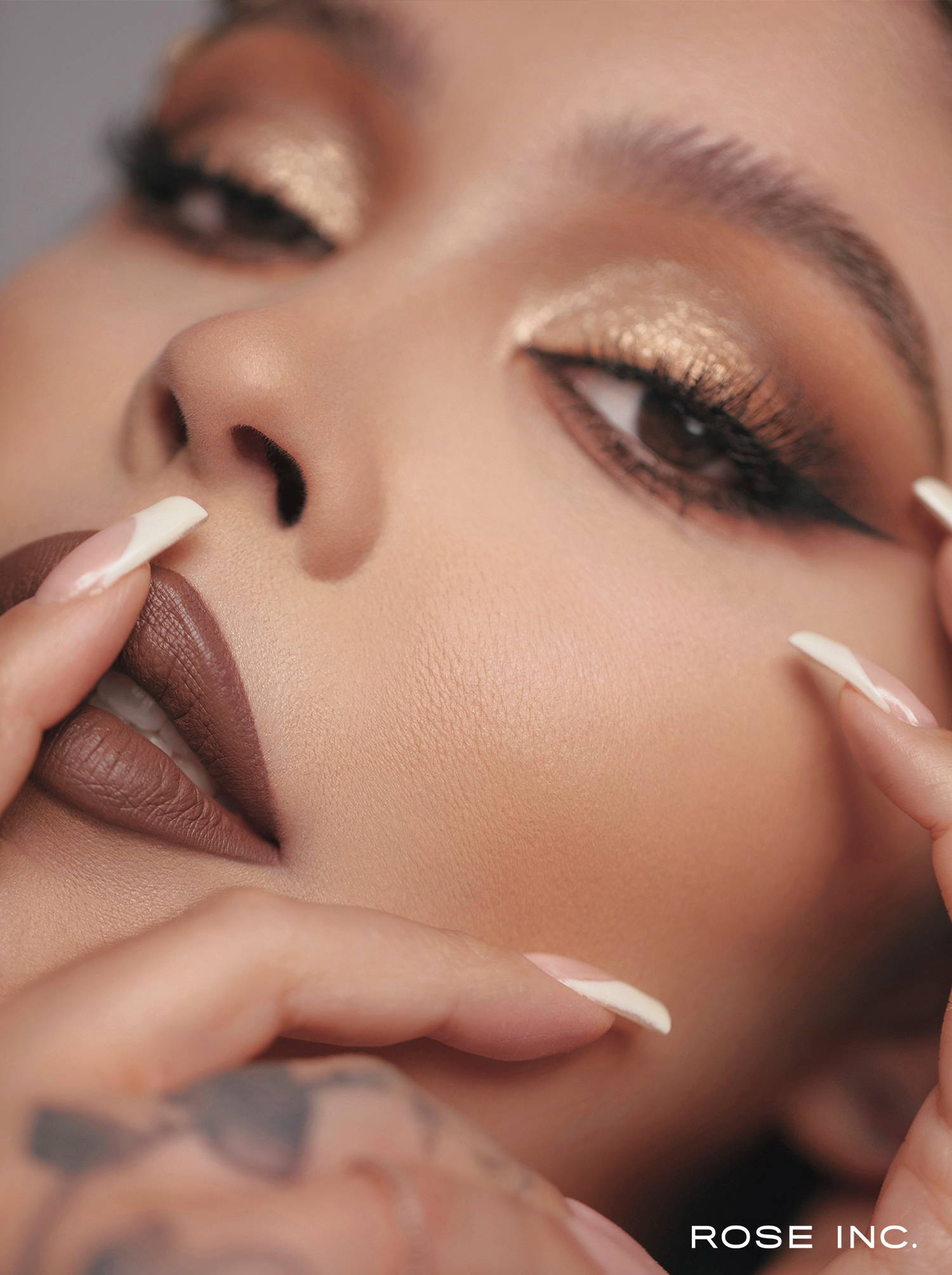 A thick swoop of Fenty Beauty Flyliner Longwear Liquid Liner in Cuz I'm Black came next, although Ono says that subtle liner works, too. "I love to do a more drastic wing because I have large eyes, but you can also do a more subdued eyeliner with this look," she says. A few coats of the brand's Full Frontal Volume, Lift & Curl Mascara, followed by its Flypencil Longwear Pencil Eyeliner in Big Truffle on her waterline, finished Ono's eyes.
"The lip is super easy," Ono says, noting that she used the brand's Stunna Lip Paint in Unveil first to outline her lip shape before filling them in. "I like doing a slightly-overdrawn lip," Ono says. "But only cheat your lips on the Cupid's bow and center of the bottom of the lips, which makes them look pouty without being obvious."