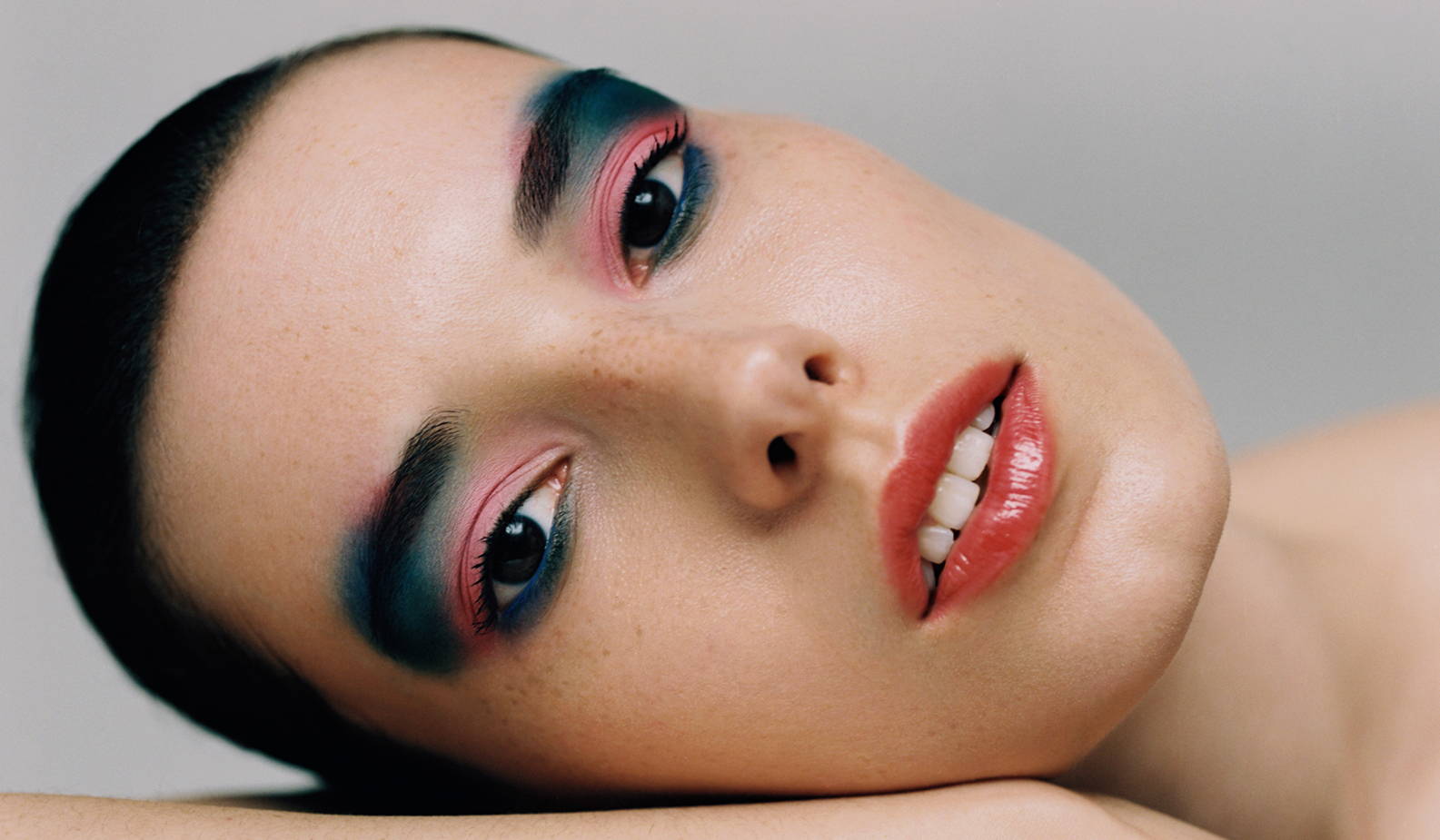 10 / 30
AIR TUTORIALS
Artist in Residency: Adele Sanderson's Painterly Party Eyes
Welcome to Artist in Residency, our series that brings the industry's most innovative makeup artists to Rose Inc. for a month of creativity and inspiration. Each week, you'll discover an original look—and the story behind it—created by an artist we love.
If one is to believe in signs from the heavens, being born on Halloween undoubtedly means you're destined for a life of dress up. Adele Sanderson knew early on she wanted to be a makeup artist thanks to her desire to transform herself—and not just on her birthday. She grew up in Cambridge, England and completed her schooling at London College of Fashion before assisting iconic makeup artist Wendy Rowe. Less than a decade since graduating, the British 20-something has already created an esteemed career for herself as an editorial makeup artist based in London. Now her work can be seen across publications, retailers, and brands like Vogue Spain, Net-a-Porter, and Dolce & Gabbana, respectively.  
Call it fate, but despite her range of experience and the eternal allure of the red carpet, Sanderson always gravitates back to the freedom and expression that comes with editorial photoshoots. "I remember going through magazines like Glamour and Marie Claire when I was younger and studying the tutorials," she says. "The path was always going to be editorial for me."
Today, her unique ability to translate mainstream trends and create avant-garde looks, all while utilizing new formulations and delivering her signature glowing skin, has made her in-demand by photographers and brands alike. For these reasons and more, Rose Inc. is delighted to feature Sanderson as this month's Artist in Residency.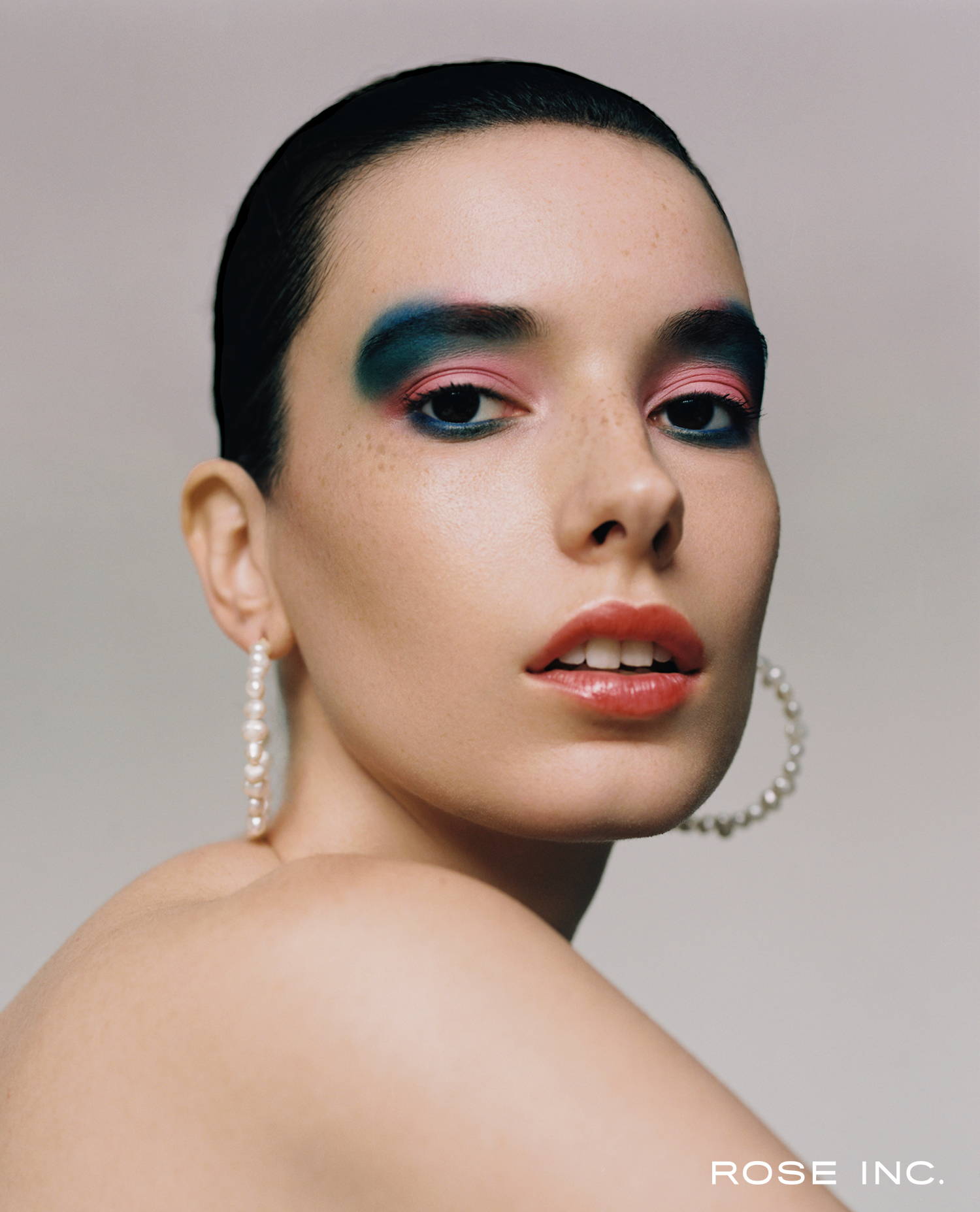 Her Residency Inspiration:
For the final look in her residency, Sanderson completed her personal challenge to use an additional hero color each week. Of course, working with four shades for her fourth look—cobalt blue and leafy green with baby pink and bright red—proved an artistic challenge. "By choosing four shades from two color families, you'll be able to use the same colors on the mouth and eyes for maximum drama," she says, noting that where her previous looks were soft and refined, her final vision is all about a dramatic statement. Still, she tempered the overall result by skipping blush, false lashes, and powder, a move that let the watercolor-inspired shades deliver an arresting play on party makeup.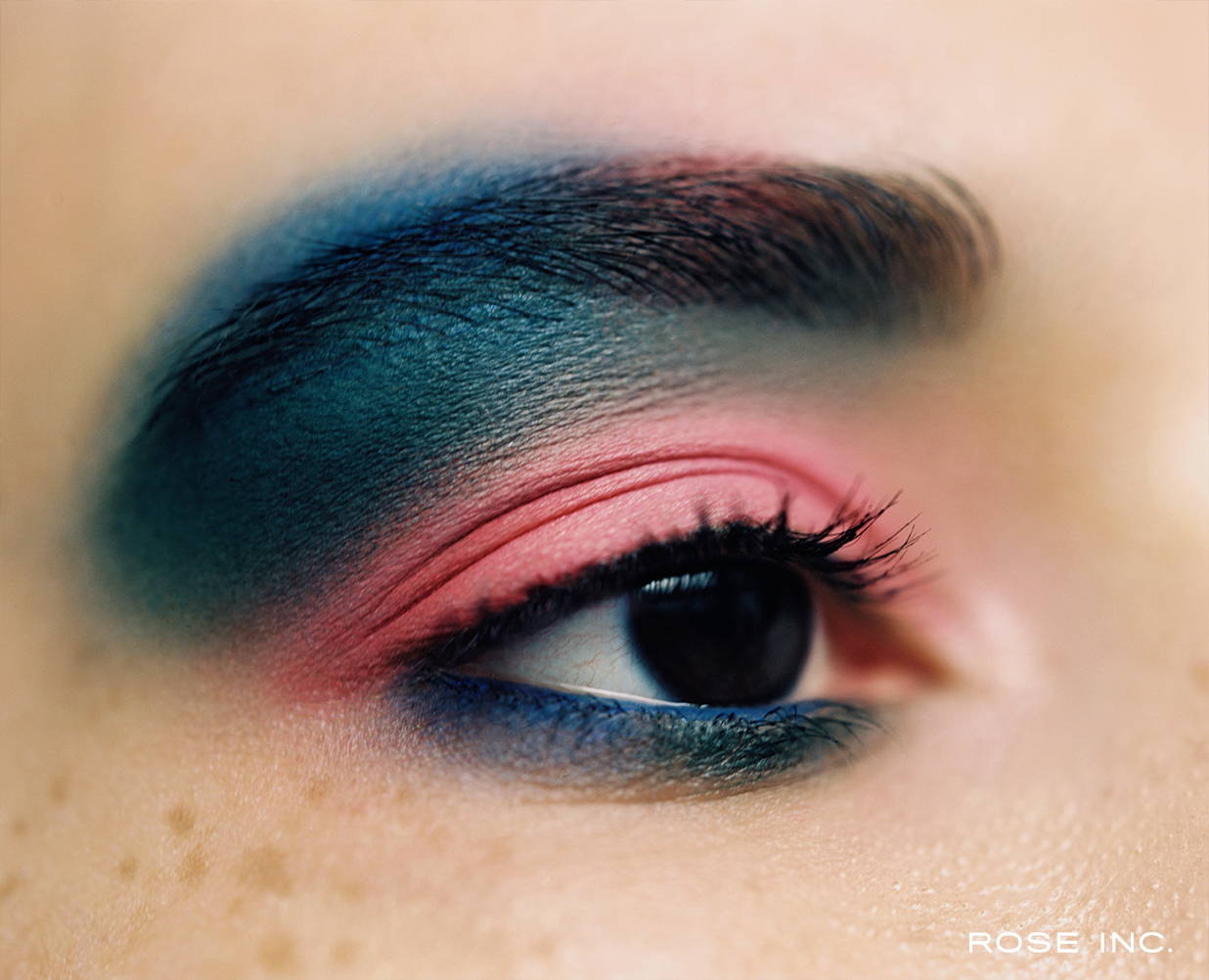 I stopped once I stepped back and the shape looked symmetrical, the colors were deep, and I liked the placement.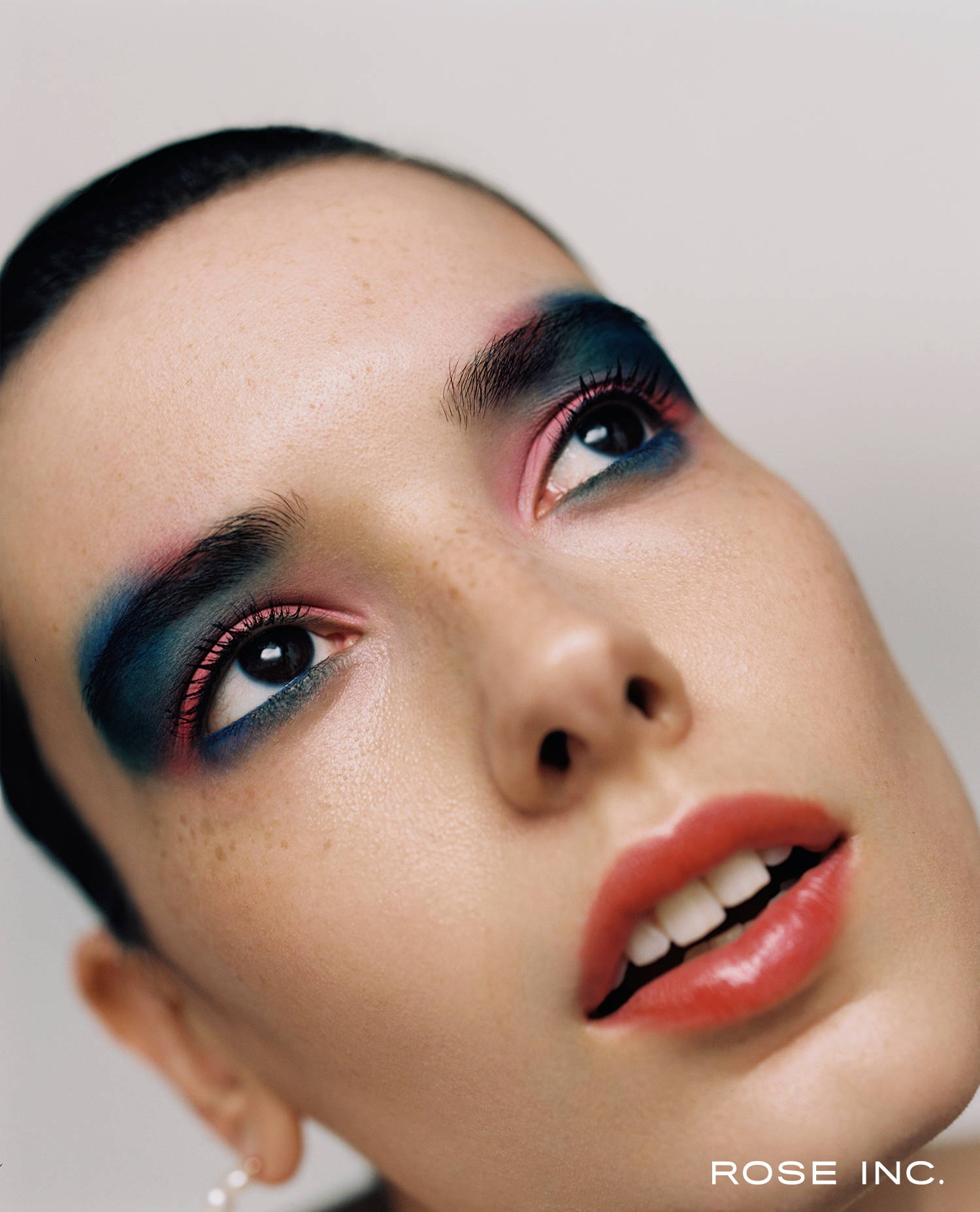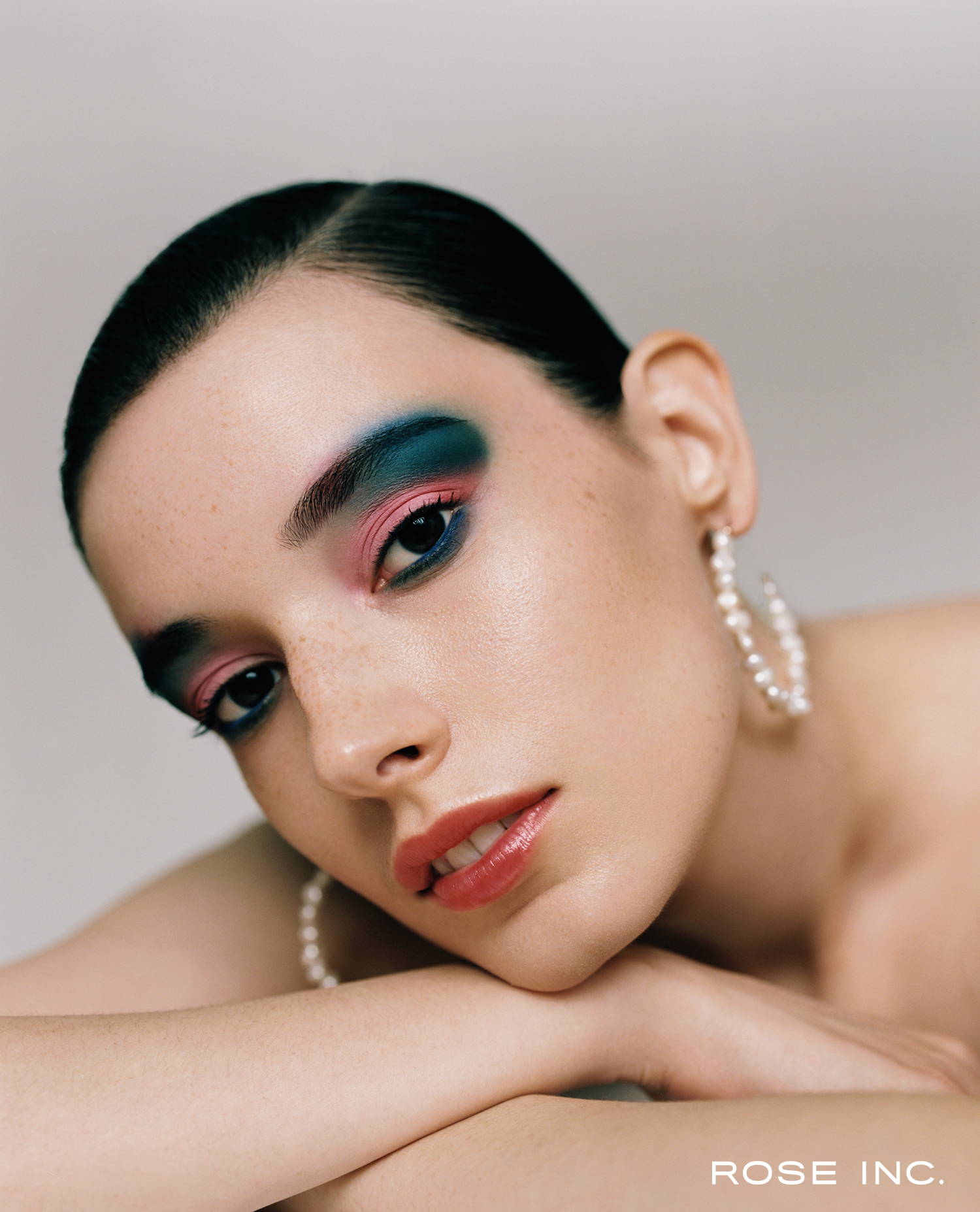 This isn't a prescriptive look, Sanderson notes, but rather inspiration to craft something well suited for one's own unique face and eye shape. "When doing a watercolor, painterly eye, you want all your colors and brushes next to you to start, then keep going back and forth until you have the look you want," she says. "I stopped once I stepped back and the shape looked symmetrical, the colors were deep, and I liked the placement." To finish, Sanderson curled Ridolfi's lashes with Suqqu Eyelash Curler before applying Tom Ford Ultra Length Mascara in Ultra Raven.
After cleaning up any fallen shadow or smudges, Sanderson applied Giorgio Armani Luminous Silk Foundation and Kevyn Aucoin The Etherealist Super Natural Concealer to Ridolfi's complexion before lightly contouring with the brand's The Contour Book The Art Of Sculpting + Defining Volume II. "All this color requires a warm bronzer or contour," she adds. To brighten the bold look, she then dotted the brand's Prismagic Highlighting Trio onto the inner corners of the model's eyes and the high points of her face.
For a boldly-cohesive lip look, Sanderson implemented a pro secret: She applied the bold red Nars eyeshadow color used on Ridolfi's lids onto her lips before adding YSL Volupté Tint-in-Oil Lip Gloss in Grab Me Red for extra depth and shine.