01 / 16
AIR TUTORIALS
Artist in Residency: Sam Visser's Aqua Blue Eye
Artist in Residency: Sam Visser
Welcome to the second installment of Artist in Residency, our new series that brings the industry's most innovative makeup artists to Rose Inc. for a month of creativity and inspiration. Each week, you'll discover an original look—and the story behind it—created by an artist we love. Our inaugural residency highlights Sam Visser, a photographer and makeup artist based in New York. This week: a daring interpretation of an iconic '60s style.
This makeup artist and photographer has California roots, New York style, and an impressively thorough trove of fashion books and magazines from the '60s through the '90s. He's known for his dramatic use of color and for remixing the aesthetics of decades past into something that feels utterly, consistently of-the-moment. For his Rose Inc. residency, Visser was inspired by Sharon Tate, '60s mod, and eye-catching color—and the bright possibilities of the decade ahead.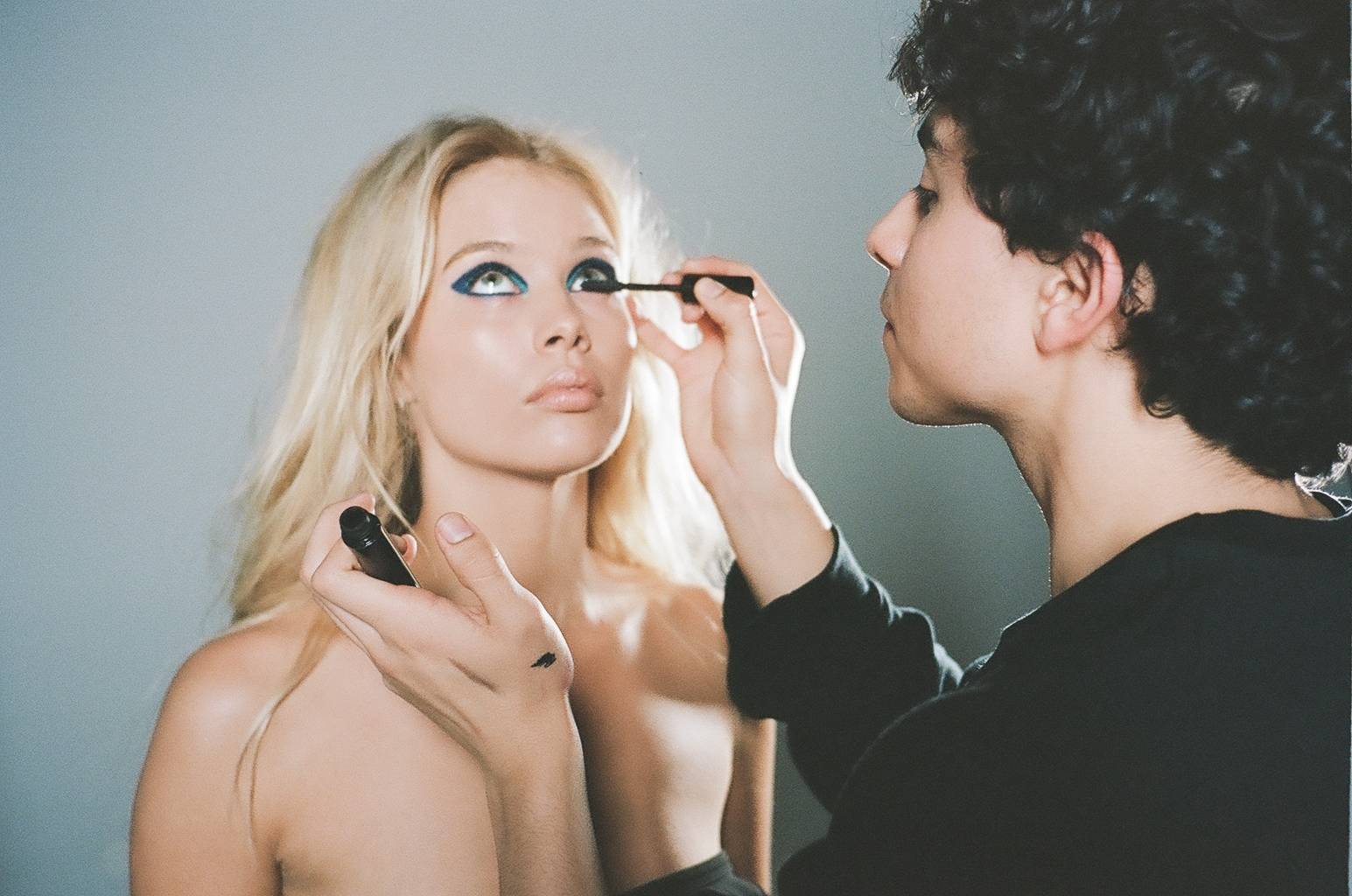 Behind this look
In dreaming up this unapologetically bold look, Visser found a seed of inspiration in Ancient Egypt. "The liner is done in almost a Cleopatra shape," he says, adding that he also found a more recent reference point in Sharon Tate. "This makeup is definitely the sexy '60s woman," he says. "She's a more rebellious, life-of-the-party kind of girl, like Brigitte Bardot out all night partying."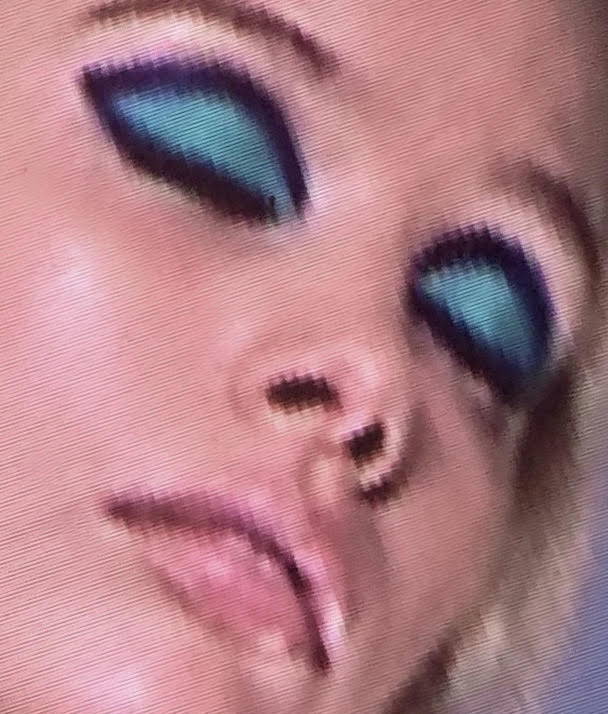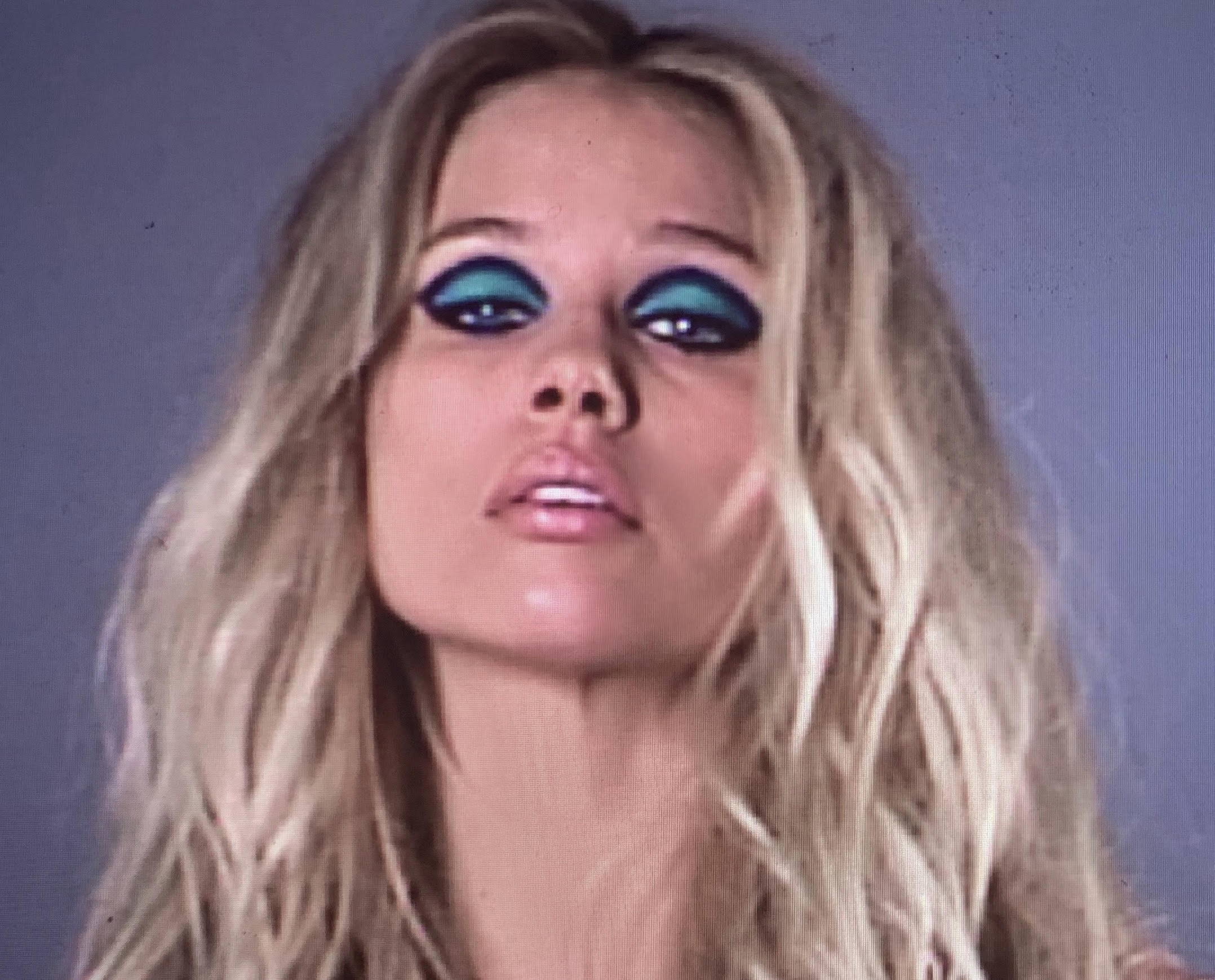 She's a more rebellious, life-of-the-party kind of girl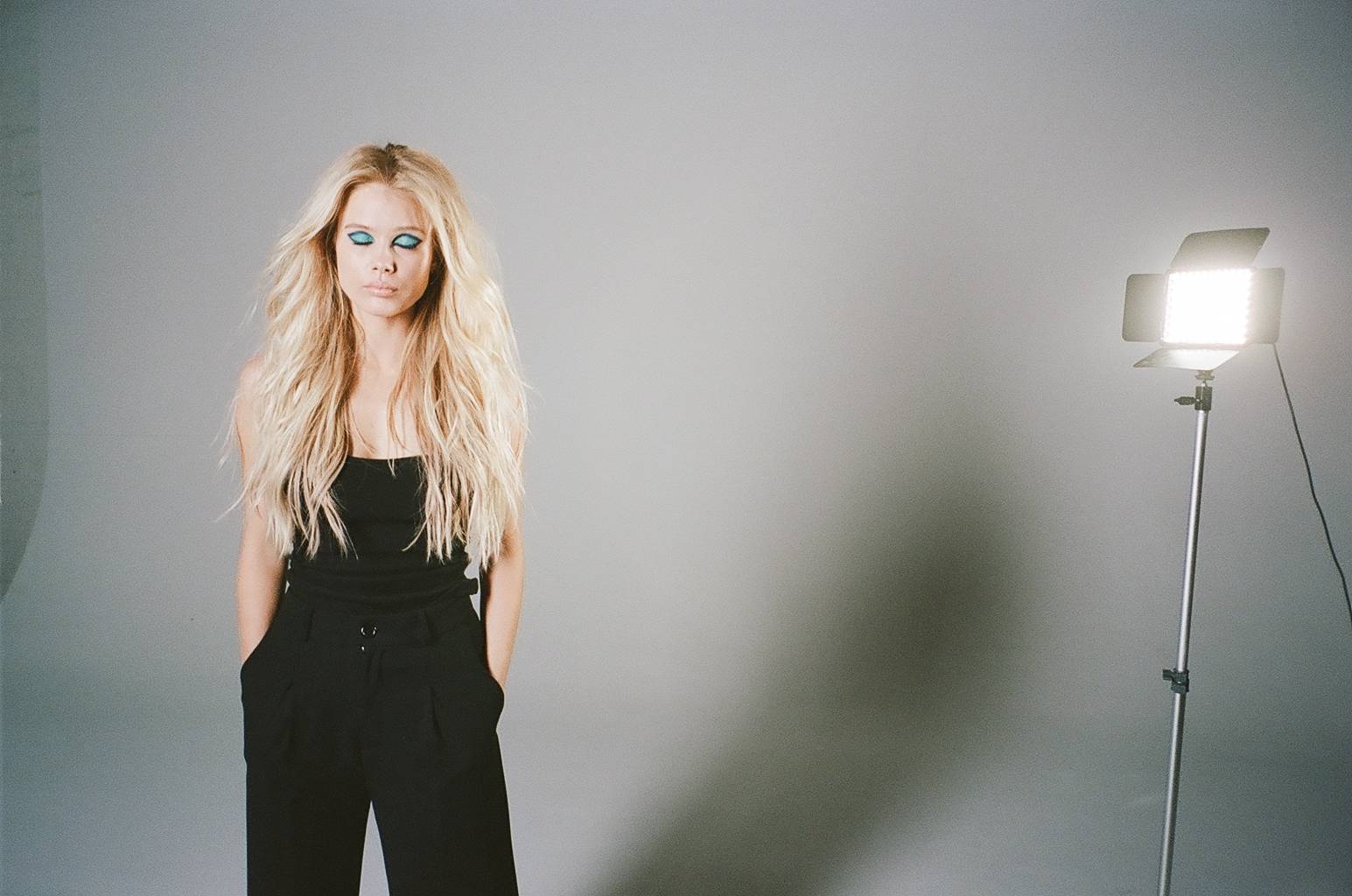 The look is anchored by an aquatic teal, Marc Jacobs Beauty Highliner Eye Crayon in Whirl(pool). To create the graphic shape, Visser used the same product—this time in the shade Over(night), an inky dark blue—to trace both lash lines and to draw above the crease of the eyelid. Extending the line outward and upward created an exaggerated feline shape. A few coats of Marc Jacobs Beauty Velvet Noir mascara accentuated upper and lower lashes. On lips, Marc Jacobs Beauty Enamored Hi-Shine Lip Lacquer Lipgloss in Rah Rah! added a pale melon tint.
"I wanted it all to feel a bit undone," Visser says, "having the lines not be perfect and clean." With this kind of look, he says, it's okay if one eye shape is slightly different—because the point is to be playful, not perfect. Good advice in makeup; good advice in life.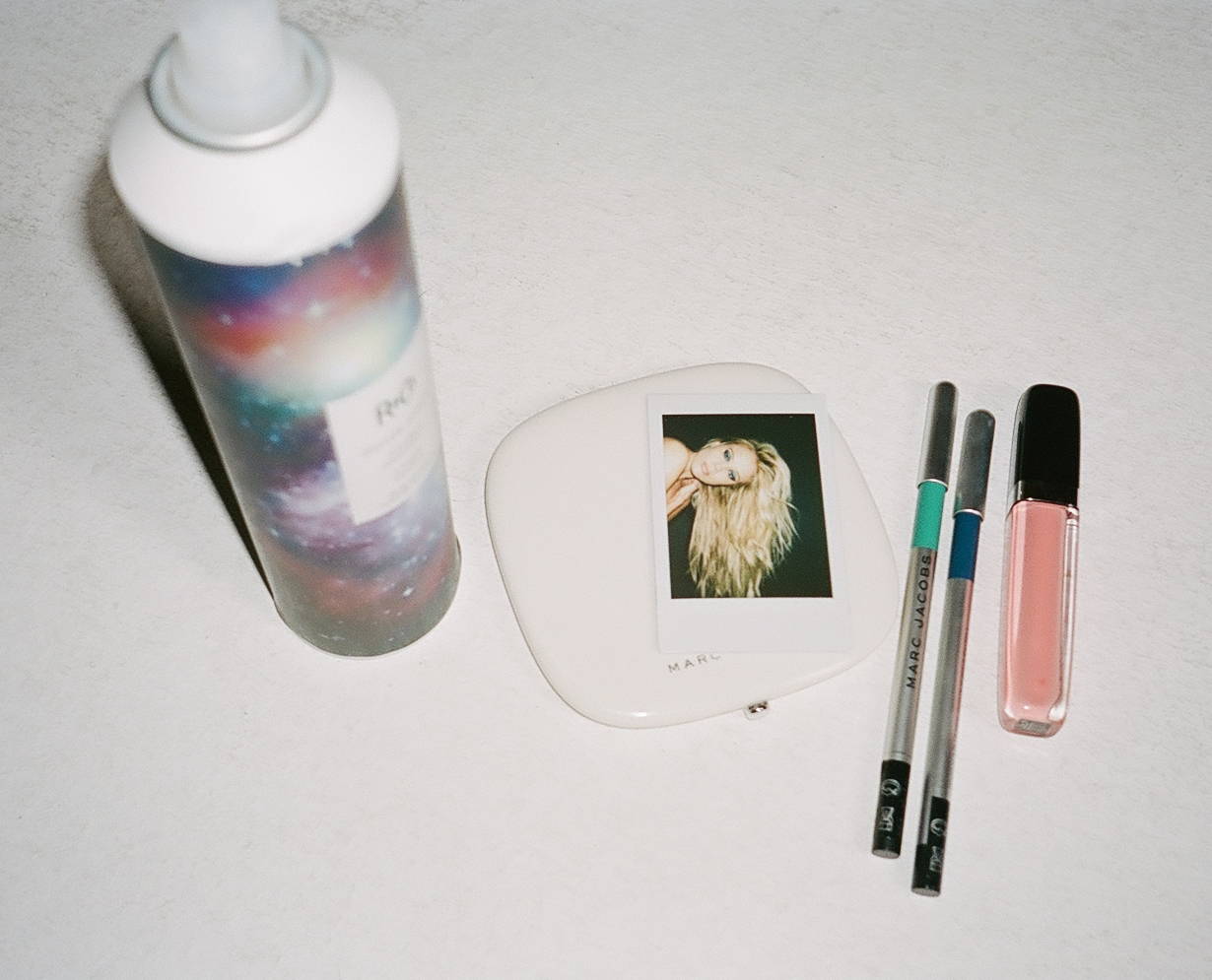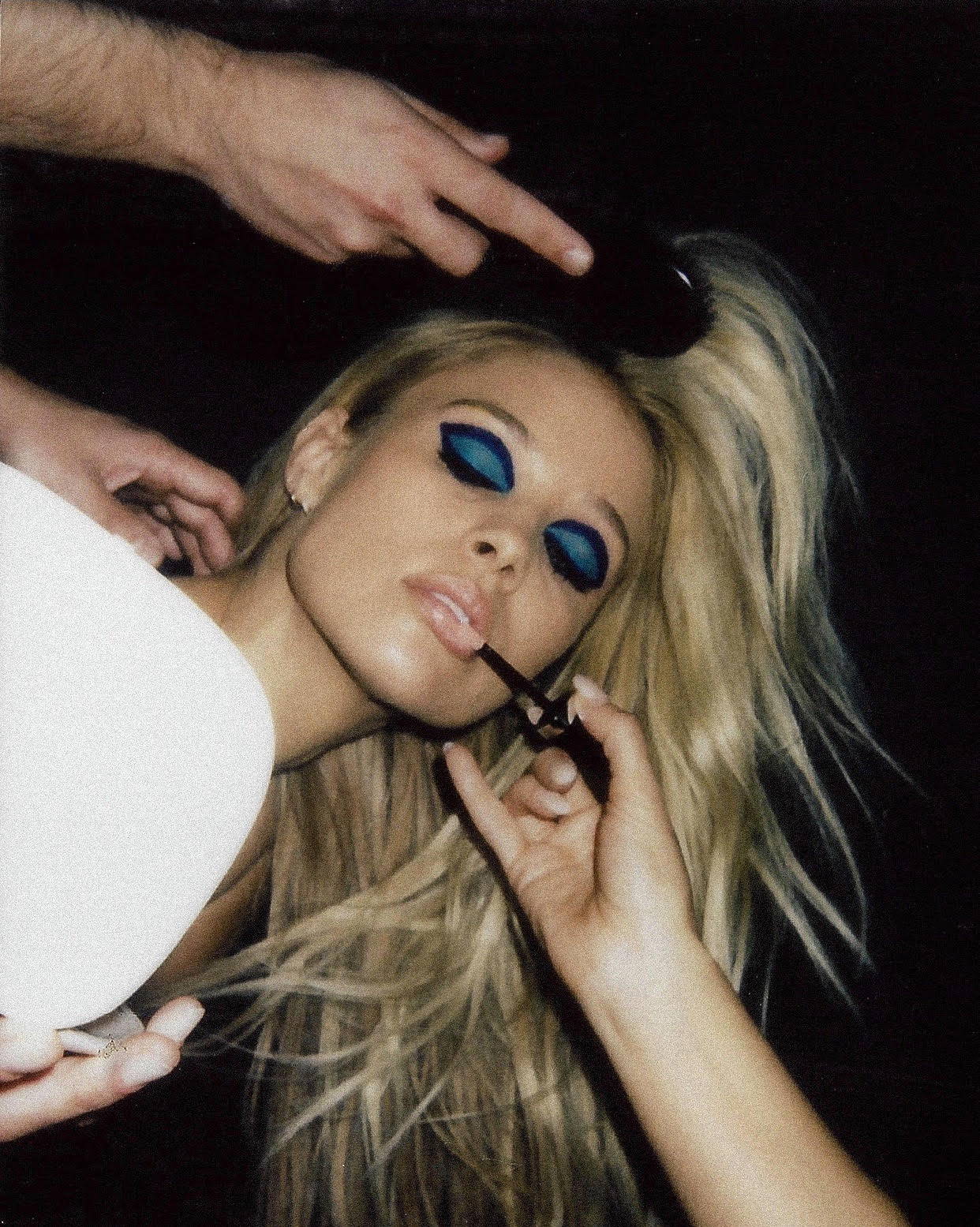 Inspired to re-create this look? Tag us on Instagram @roseinc to share.