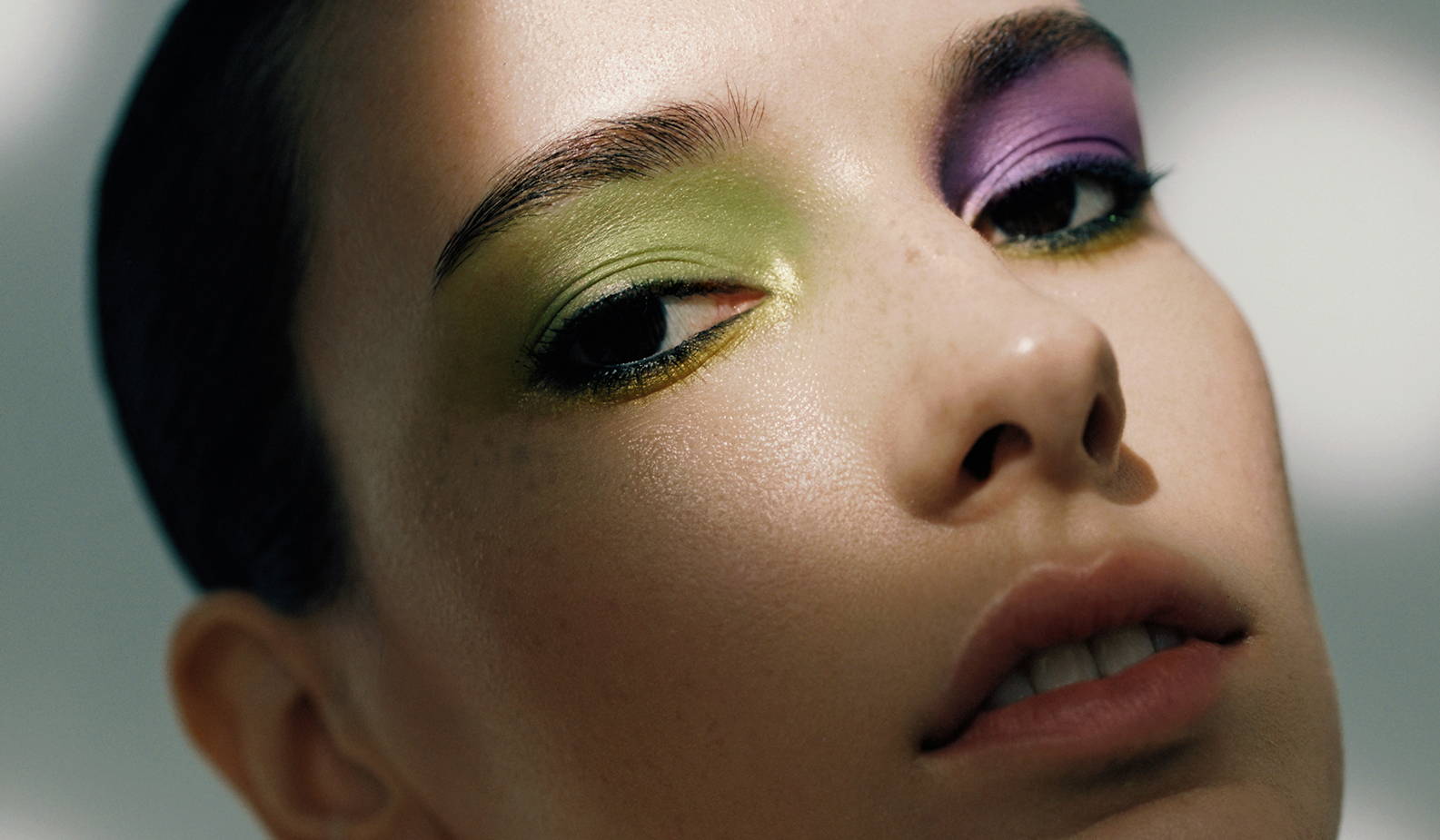 10 / 23
AIR TUTORIALS
Artist in Residency: Adele Sanderson's Striking Take On Mismatched Shadow
Welcome to Artist in Residency, our series that brings the industry's most innovative makeup artists to Rose Inc. for a month of creativity and inspiration. Each week, you'll discover an original look—and the story behind it—created by an artist we love.
If one is to believe in signs from the heavens, being born on Halloween undoubtedly means you're destined for a life of dress up. Adele Sanderson knew early on she wanted to be a makeup artist thanks to her desire to transform herself—and not just on her birthday. She grew up in Cambridge, England and completed her schooling at London College of Fashion before assisting iconic makeup artist Wendy Rowe. Less than a decade since graduating, the British 20-something has already created an esteemed career for herself as an editorial makeup artist based in London. Now her work can be seen across publications, retailers, and brands like Vogue Spain, Net-a-Porter, and Dolce & Gabbana, respectively.  
Call it fate, but despite her range of experience and the eternal allure of the red carpet, Sanderson always gravitates back to the freedom and expression that comes with editorial photoshoots. "I remember going through magazines like Glamour and Marie Claire when I was younger and studying the tutorials," she says. "The path was always going to be editorial for me."
Today, her unique ability to translate mainstream trends and create avant-garde looks, all while utilizing new formulations and delivering her signature glowing skin, has made her in-demand by photographers and brands alike. For these reasons and more, Rose Inc. is delighted to feature Sanderson as this month's Artist in Residency.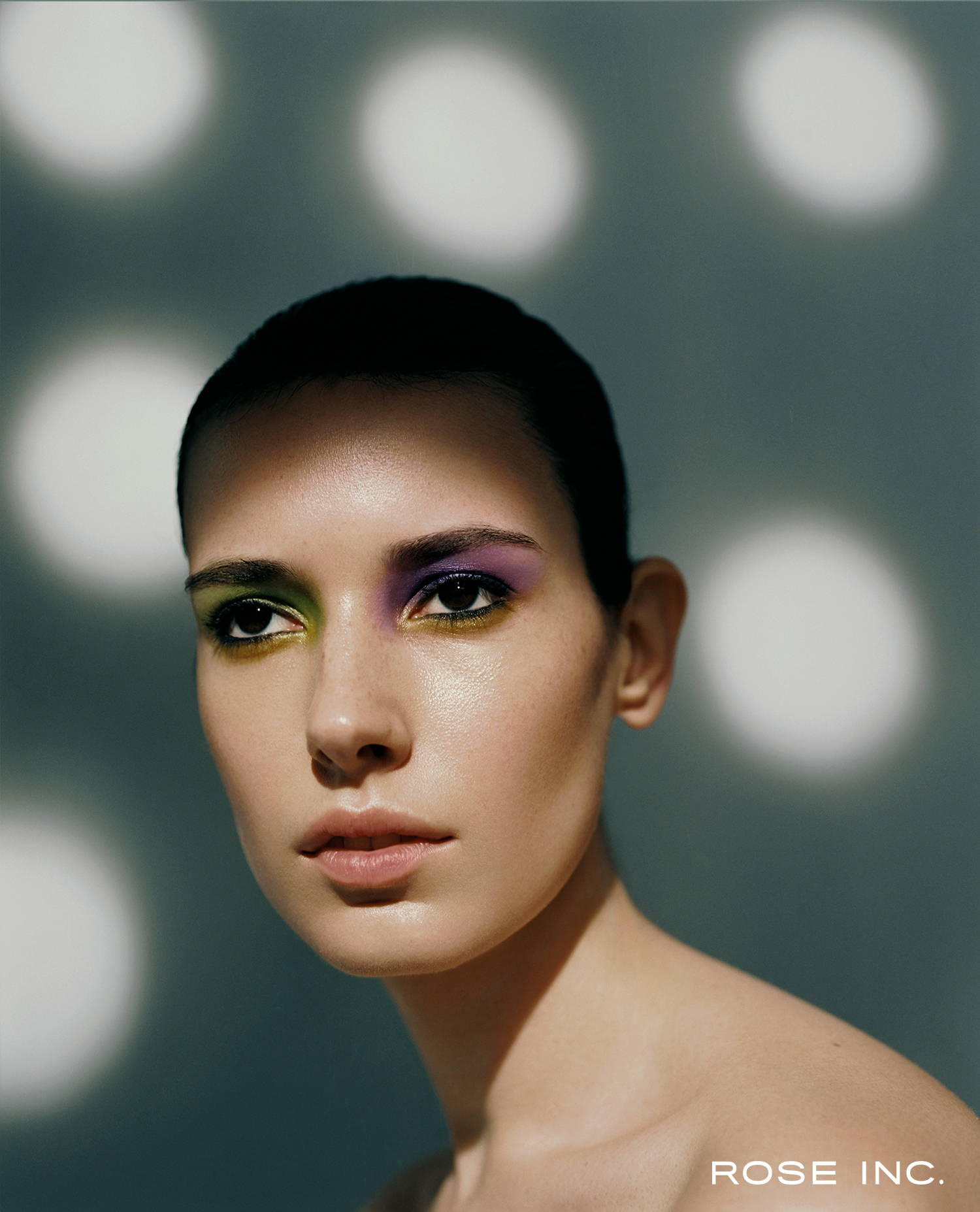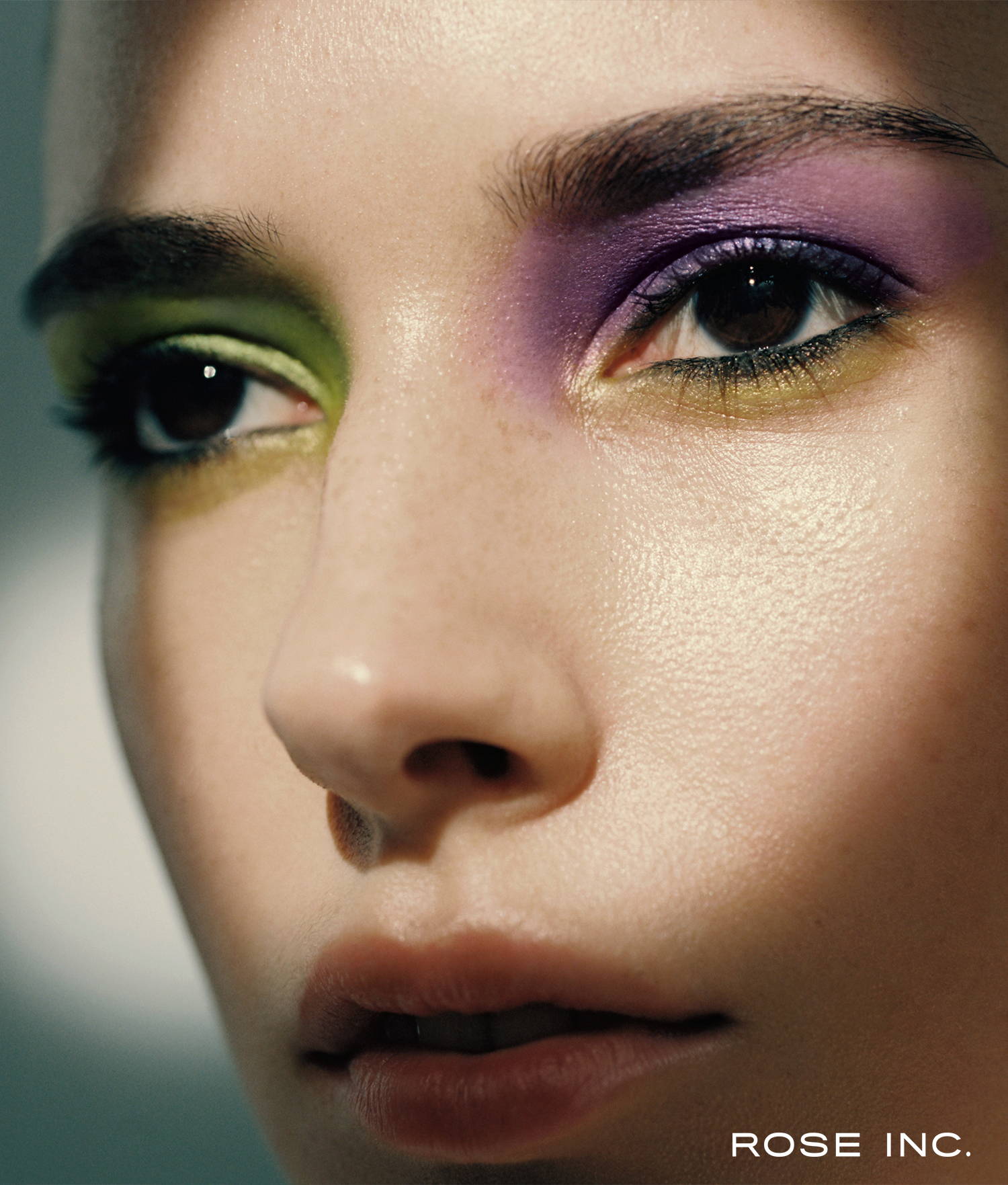 Her Residency Inspiration:
Like oxblood-colored lipstick or glittery eye makeup, bold beauty looks require the right canvas to feel as chic as they are striking. For Sanderson's play on mismatched eye shadow—which uses three hero colors for her third week of Residency—balance is achieved thanks to blush-free skin, softly-defined brows, and clever color repetition. "I wanted something striking done with opposite colors," she says, noting green and purple's contradictory placement on a color wheel. "Then, to contrast strong eyes, you make the skin super glowy and luxurious." Paired with inky black eyeliner, lots of mascara, and bare lips, the final look lives somewhere between artsy and sultry.
Behind This Look:
To create a dewy, fresh complexion, Sanderson moisturized model Isabella Ridolfi's face with Chanel Hydra Beauty Camellia Water Cream before applying Tom Ford Traceless Foundation Stick and Glossier Stretch Concealer with a Beautyblender only where she needed coverage. For additional structure and glow, Sanderson lightly contoured the model's face with Kevyn Aucoin The Contour Book The Art Of Sculpting + Defining Volume II and highlighted the high points of her face with Glossier Futuredew.
To contrast strong eyes you make the skin super glowy and luxurious.
A strong eye calls for a strong brow, so the makeup artist defined Ridolfi's arches with Viseart Brow Palette then brushed them up and out with Glossier Boy Brow in Clear. Even a bright eye look benefits from a pale shadow base, so Sanderson began Ridolfi's eyes with a thin layer of Giorgio Armani Eye Tint in Nude Smoke focused in her crease before reaching for Tom Ford Eye Colour Quad in African Violet. Working slowly, and using thin layers of color, she built out a smoky eye using the purple Tom Ford pigment. She opted for dramatic, high color placement, but the look is easy to rein in. "Limit the color used on the inner corners of the eyes to tone down the look," Sanderson says.
She then repeated the same technique on the model's other eye, this time using the green shade from Nars Duo Eyeshadow in Rated R. "Both of the colors are metallic, so they look like they belong together," Sanderson notes. Then, to add a bright, cohesive feeling, the makeup artist called upon the yellow tone from Dior 5 Couleurs Eyeshadow Palette in Party in Colours, lightly dusted just under the model's bottom lash line.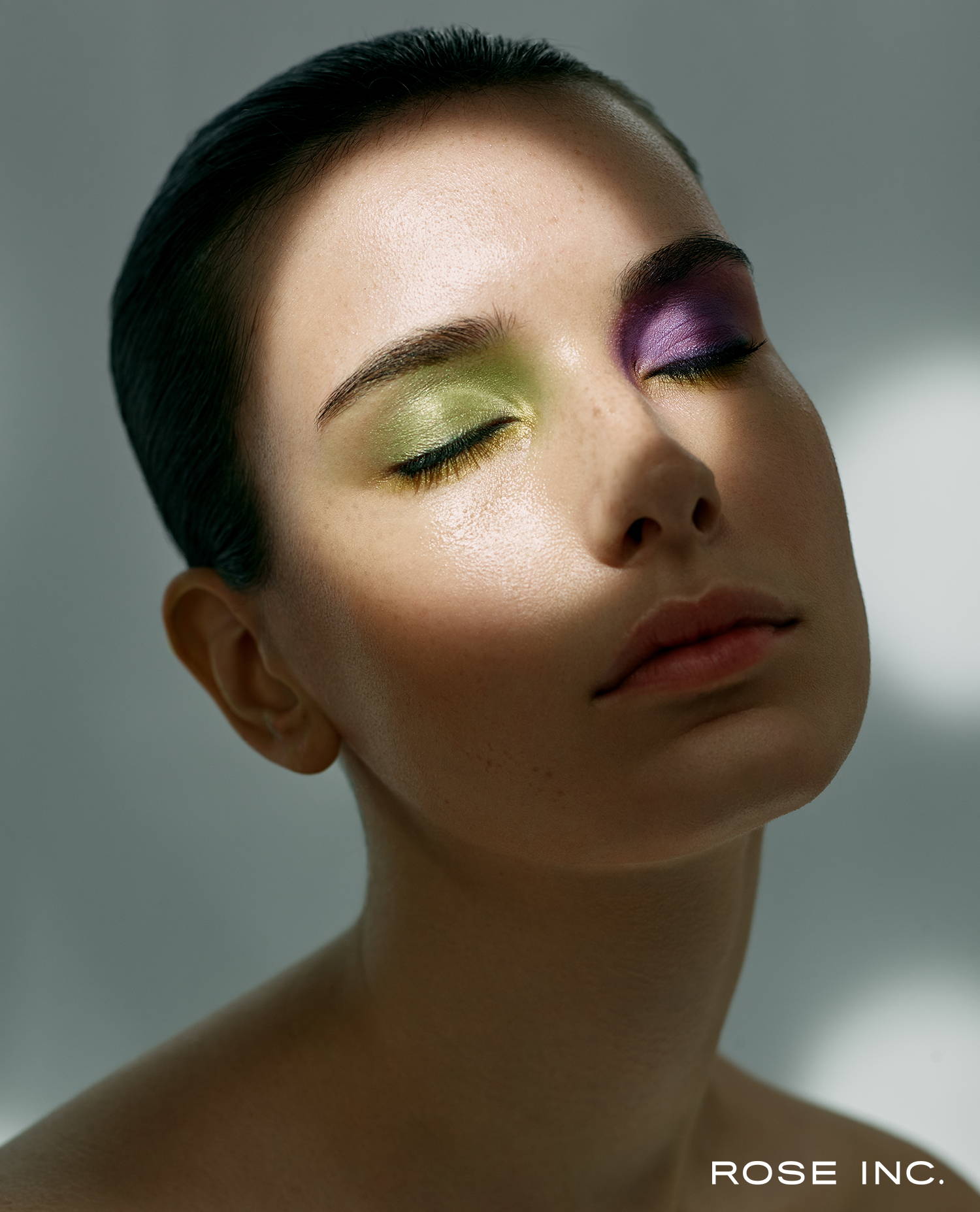 "The yellow color under both eyes grounds it while the black eyeliner gives it purpose and drama," she says. Once Sanderson had the color and shape how she liked, she applied Marc Jacobs Fineliner in Blacquer onto the model's waterline and painted on several coats of Chanel Le Volume de Chanel in Noir to finish the look.