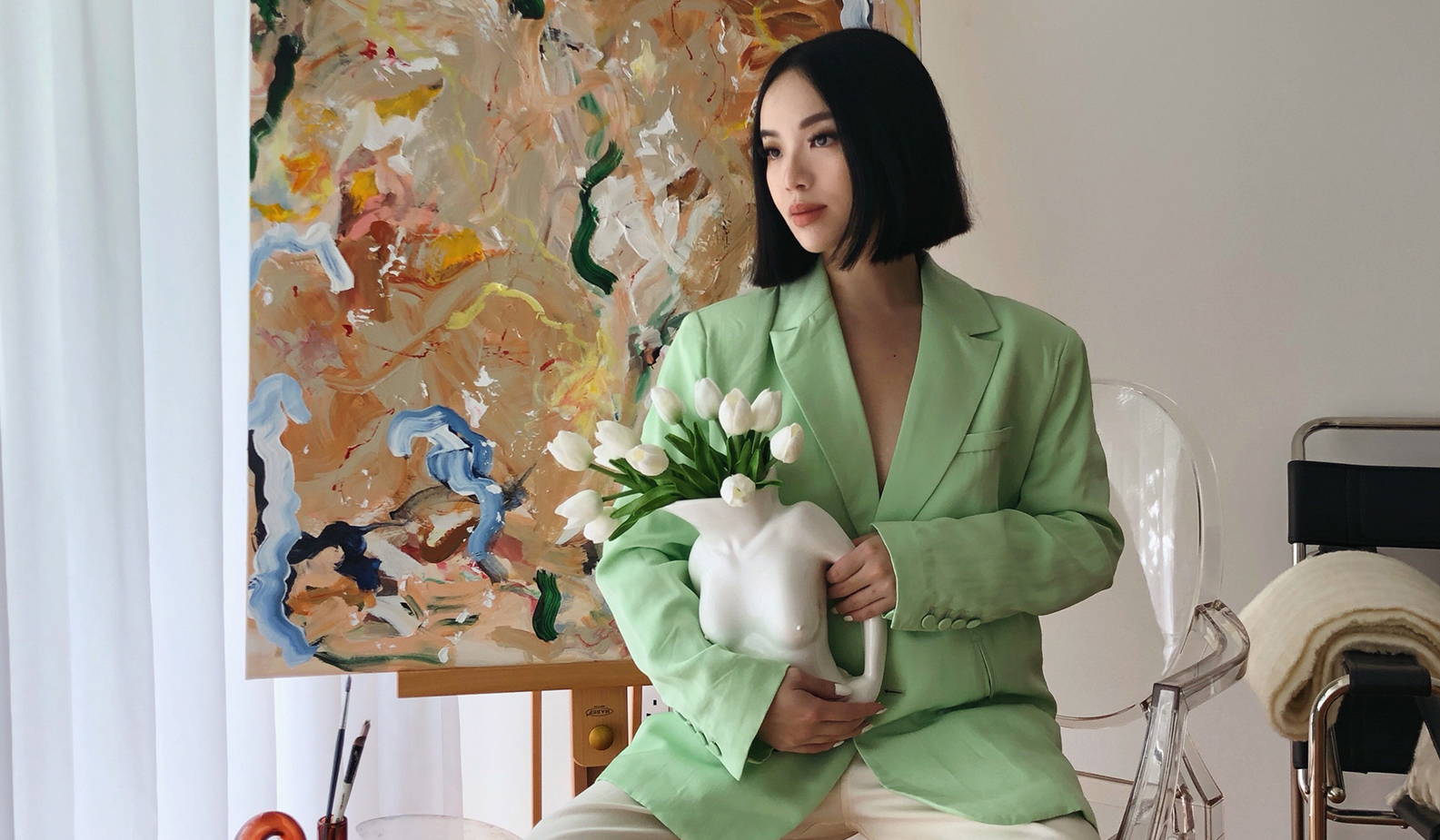 08 / 16
INTERVIEWS
The Profile: Willabelle Ong
Everybody has a story about beauty. And in The Profile, a new evolution of Rose Inc.'s Go-See feature, some of the world's most intriguing people share theirs. In this intimate interview series, we get (virtually) up close and personal to explore their definitions of beauty, path to self-confidence, and the power of femininity. Featuring imagery shot through their own lens, The Profile presents these compelling personalities in a new light—one that illuminates their own journey, dreams, and desires while highlighting their unique relationship with beauty.
Willabelle Ong is a fashion blogger, social media personality, and artist who—if bio information on Instagram and her site, Pale Division, is to be believed—is based in Singapore. But one quick scroll through the content creator's social media paints a different picture.
Up until the global pandemic, Ong regularly popped up in glossy images in the French Alps, Namibia, New Zealand, Germany, and more locations that dot the globe. But even in quarantine's virtual landscape, Ong's content—whether highly-editorialized images in partnership with brands like Burberry and Louis Vuitton or cheeky TikTok videos—prompt a feeling of wanderlust. According to the social media pro, it's all part of the plan. "I tend to collate ideas, pin or draw out a moodboard, and then work through the finer details like makeup, hair, wardrobe, overall look, and placement," she says.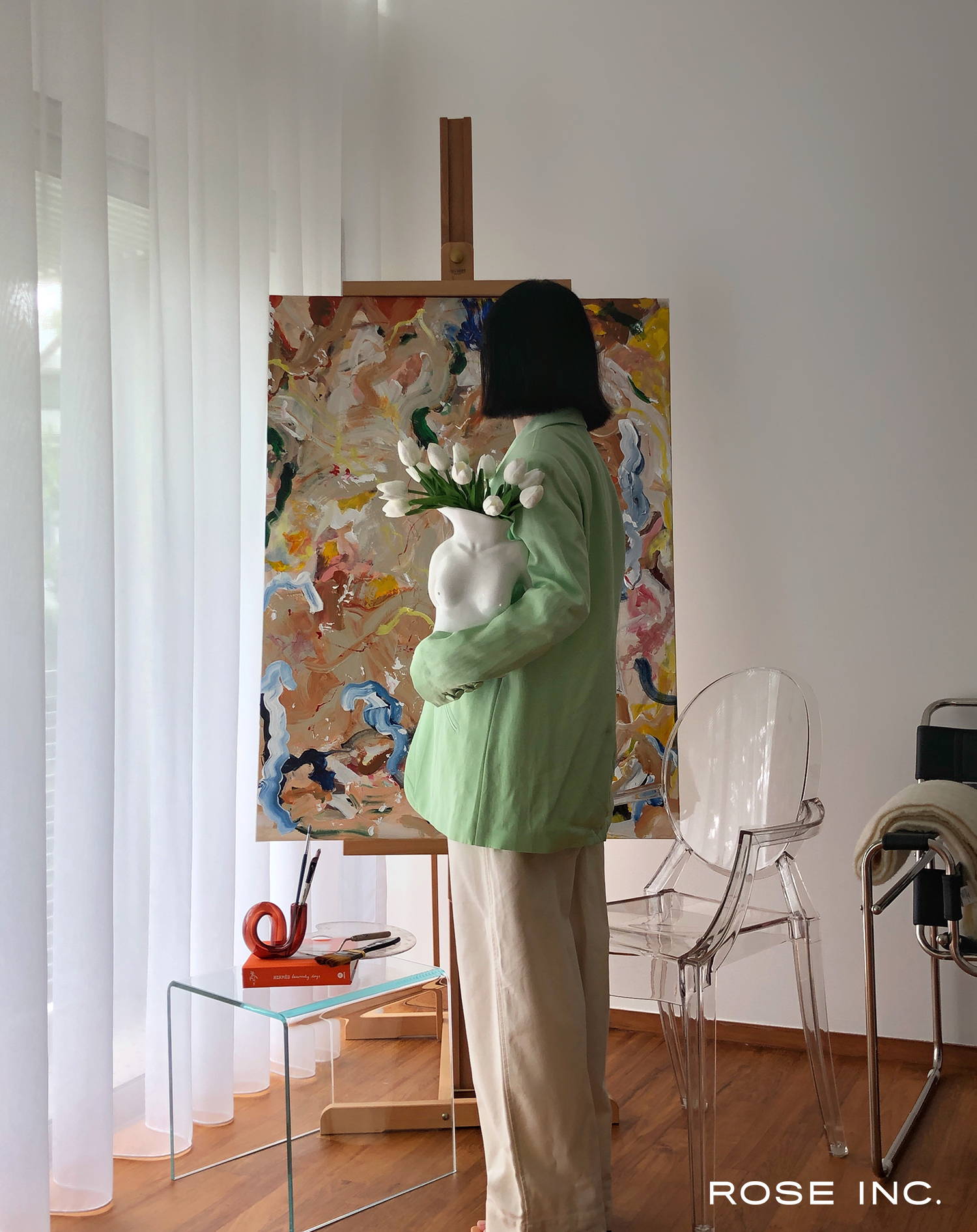 It's only in her role as a painter that spontaneity rules. "My creative process for art is the complete opposite," she says. "I prefer to see where the canvas takes me. An accidental brushstroke can sometimes become the main subject. There are no rules in painting."
Ong, who painted daily as a child, attributes the impetus for revisiting the medium to social distancing during the pandemic. "It sparked my enthusiasm," she says. Putting acrylic paint to canvas is also evolving her work as an influencer. For example, the artist is working on a painting for Swiss heritage watch manufacturer Vacheron Constantin inspired by its latest collection.
Ahead, see how the multi-hyphenate applies a painter's sensibility to makeup and continues to lay groundwork for a life that she hopes will someday merge fashion and family.
RI:
Where do you find your creative inspiration?
WO:
I tend to get inspired from my surroundings: movies, books, scenery, and art. Some of my favorite artists include Claude Monet, Pablo Picasso, and Willem de Kooning. I love their use of color and subject matter. "Water Lilies" by Monet, for instance, is a painting I never tire of looking at because of its serene composition. At the same time, Picasso and de Kooning's palettes of unrestrained color can be wildly intense and full of character—something I strive for with my own paintings.
RI:
What is your first beauty memory?
WO:
I remember watching my mother put red lipstick on in the car. I was 6-years-old and wanted to do the same so badly that she eventually gave in.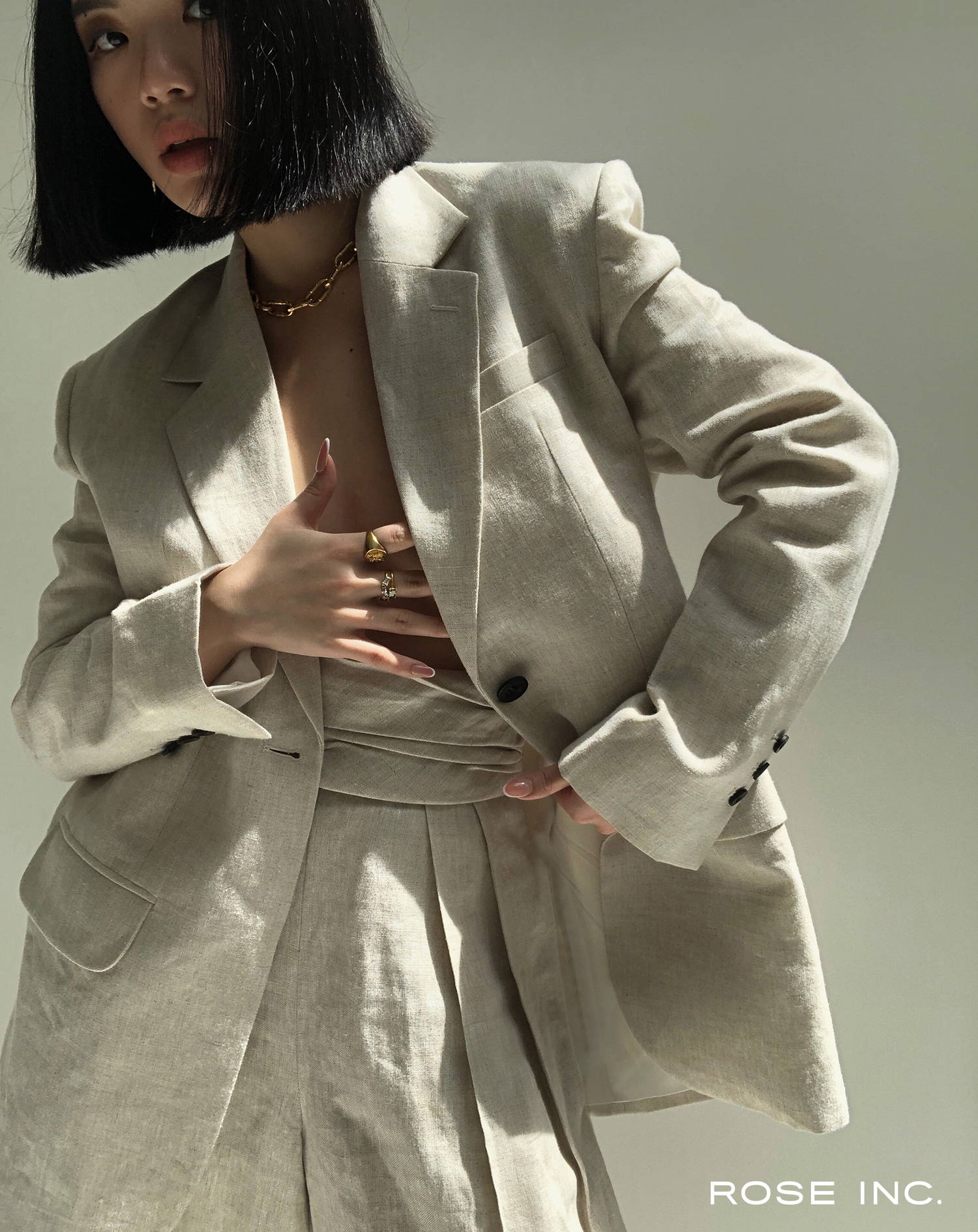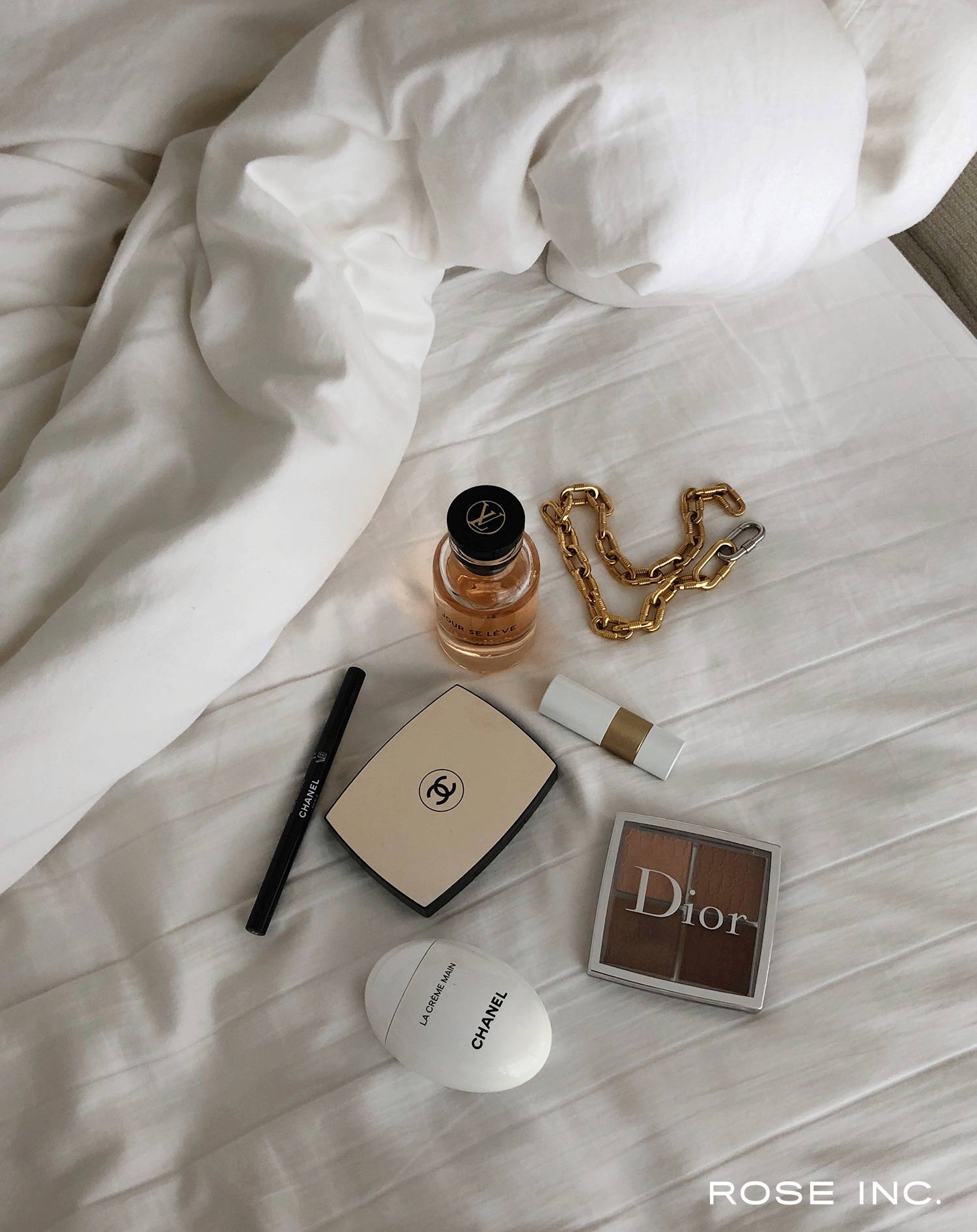 I've learned to embrace my own ideal of beauty in a world where the expectations are constantly changing.
RI:
You've traveled to many parts of the world. Which places or cultures have left an impression on the way you think about makeup and skin care?
WO:
I've noticed that Parisians are known for their effortless, minimal makeup, while Americans enjoy a good bronzer and contour. Similar to my personal style, I find myself adapting my looks accordingly when I travel.
Skin care-wise, countries known for multistep routines, like Japan and South Korea, have influenced my daily routine. Having grown up in both Singapore and Australia, where fair and tanned complexions are favored respectively, I've learned to embrace my own ideal of beauty in a world where the expectations are constantly changing.
RI:
What was your first perfume and what drew you to it?
WO:
Ma Dame by Jean Paul Gaultier, which is now discontinued. Back then, I adored its floral muskiness, and how it was both playful and loud at the same time. It also helped that Agyness Deyn was the face of the fragrance campaign. I had such a crush on her.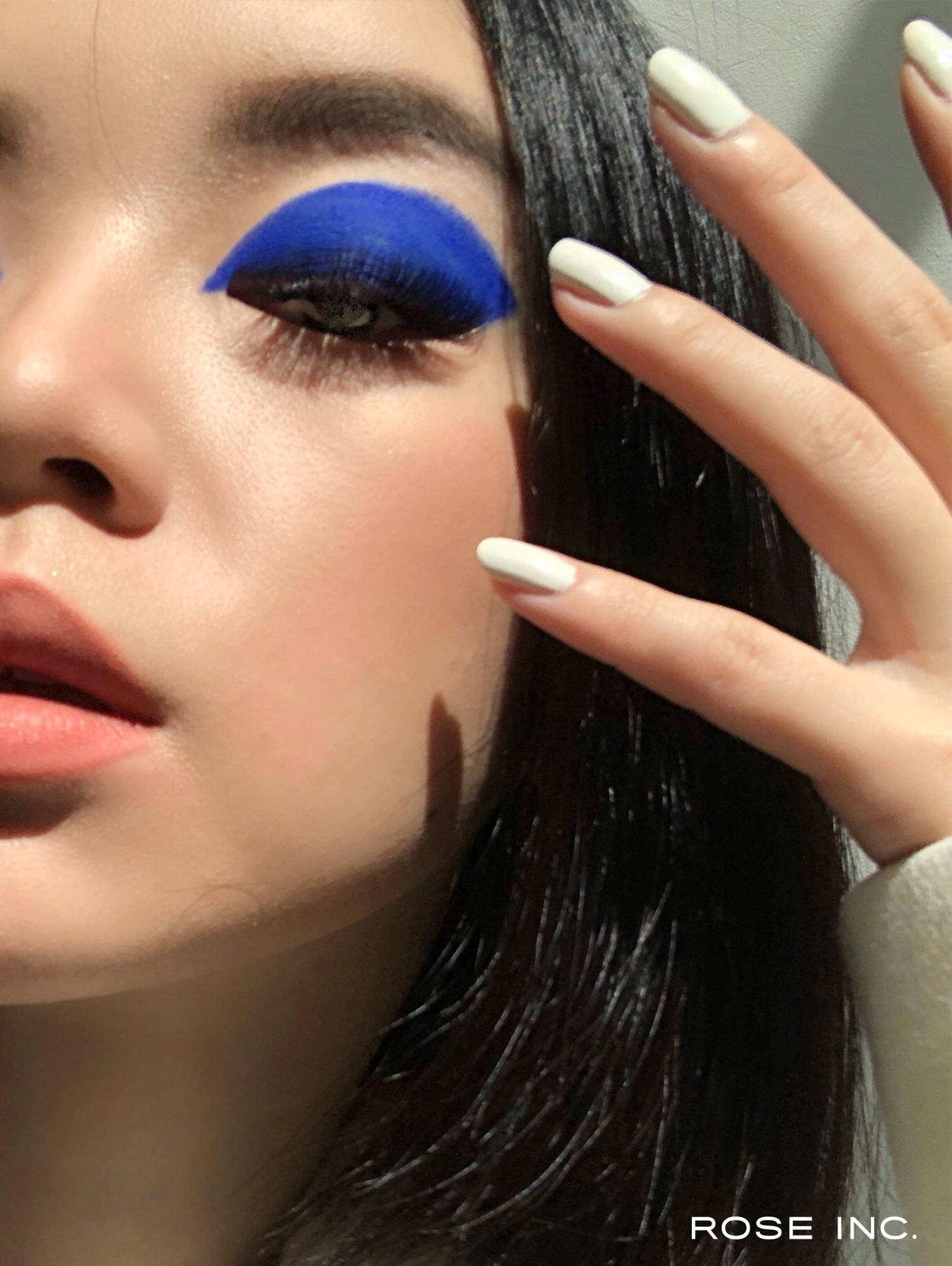 RI:
What does your everyday makeup look like?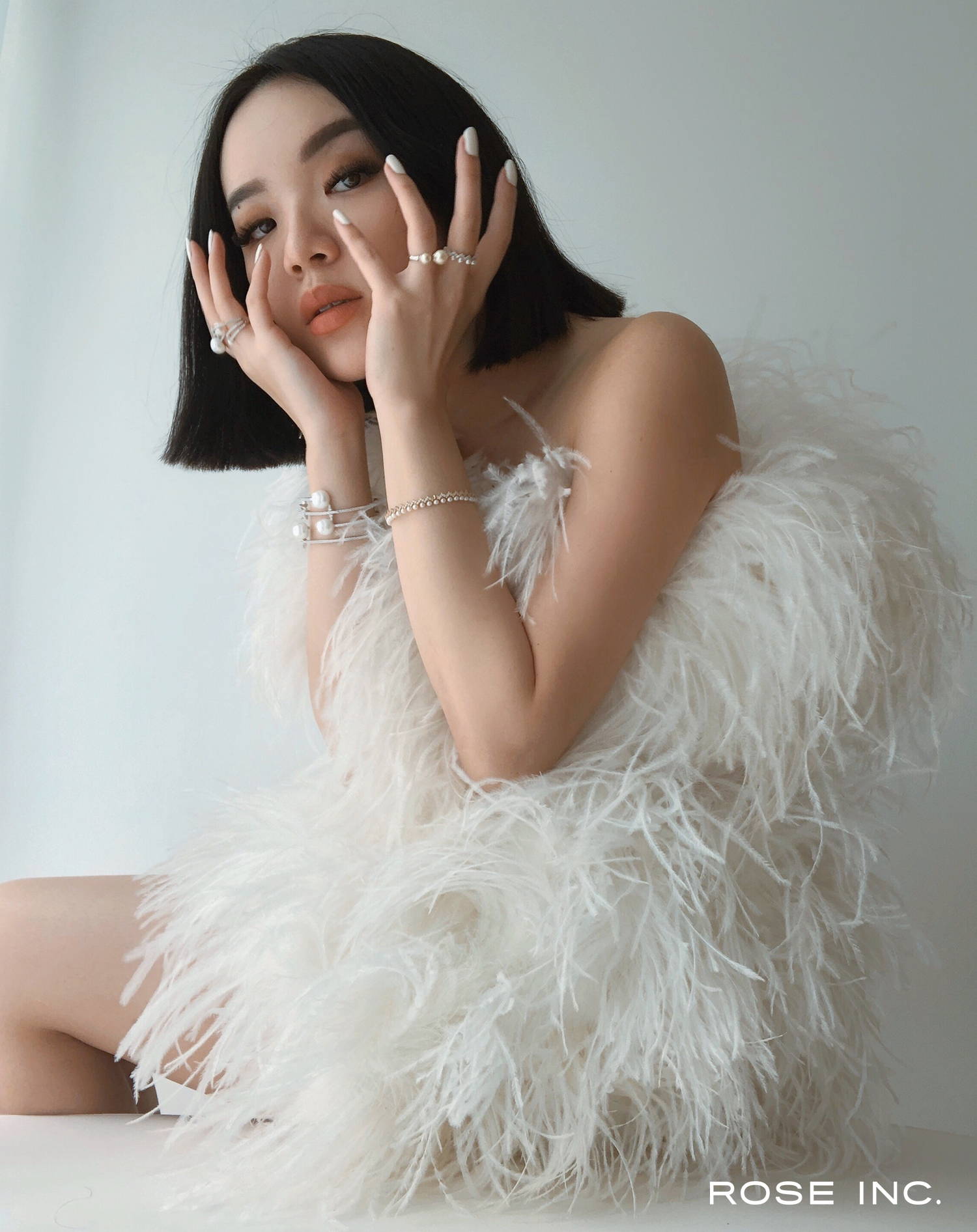 RI:
How do you take a makeup look from day to evening?
WO:
I love, love, love an intense smoky eye, so for evening, I blend in a darker eyeshadow. Alternatively, a classic red or burgundy lip color can also jazz up a look.
RI:
When it comes to your makeup stash, what do you have too much of and what do you not have enough of?
WO:
I hoard way too many eyeshadow palettes and lipsticks, but I don't buy many bronzers.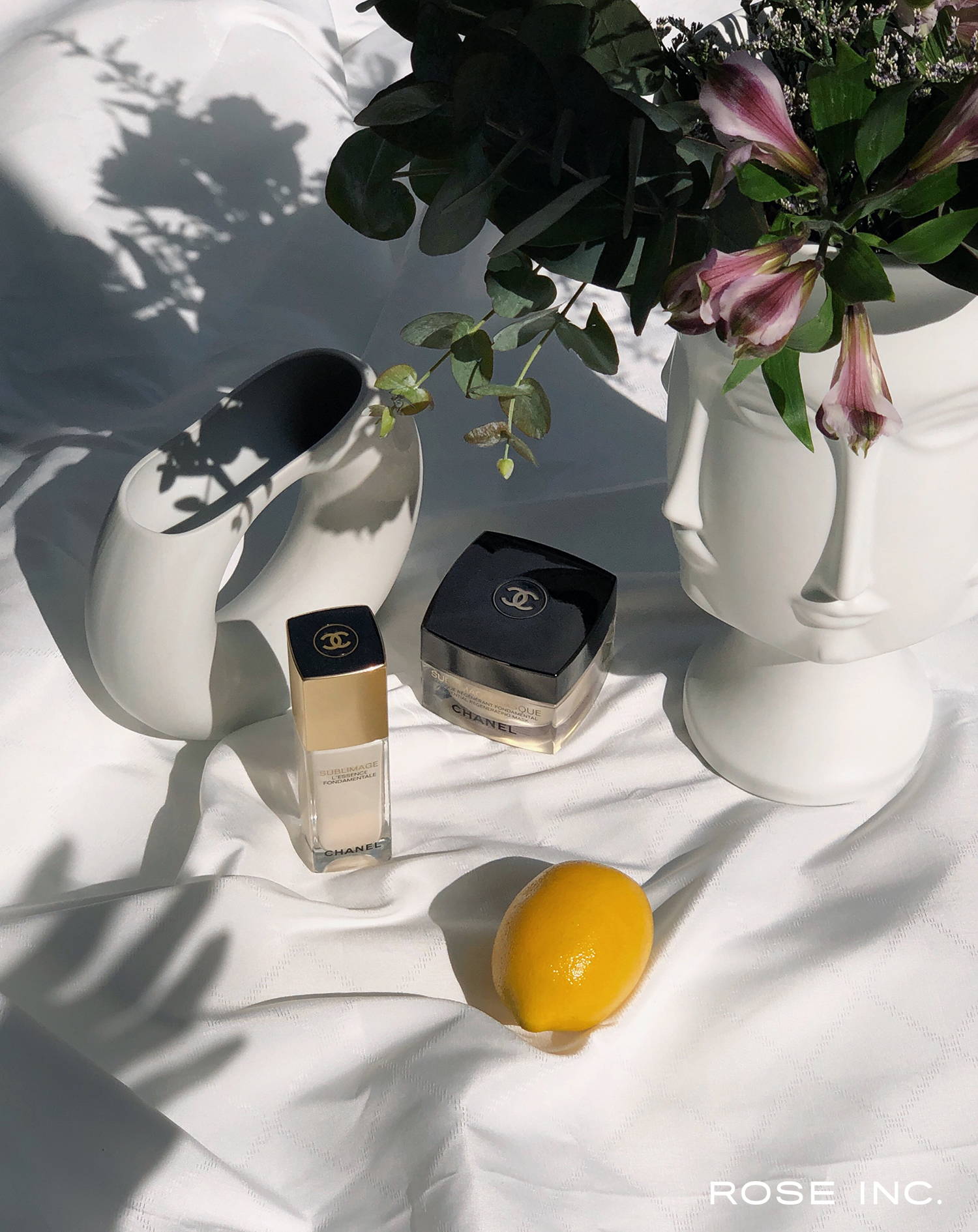 RI:
What do you believe about beauty now that you didn't before?
WO:
When I was in my teens, I didn't believe in wearing sunscreen, but I completely do now. Learning about sun damage was a huge eye-opener and now I never skip sunscreen, even when I'm indoors.
RI:
What beauty rituals have you created for yourself?
WO:
My daily skin-care regimen is where I can relax and practice mindfulness, so I always take my time with the process. It helps me start and end my day right. Once a week, I treat myself to a good read in the bath, with lit candles and spa music playing.
Sometimes, I believe more is more. A smoky eye with a dark red lip? If it works for a look, I'll go for it.
RI:
What is your skin-care regimen like?
RI:
Which beauty rules do you break?
WO:
Sometimes, I believe more is more. A smoky eye with a dark red lip? If it works for a look, I'll go for it.
RI:
When do you feel most confident in your beauty?
WO:
When I'm comfortable in my makeup and what I'm wearing.
RI:
When do you feel most desirable?
WO:
When I feel loved… or whenever I'm wearing an amazing dress.
RI:
Where do you see yourself in five years?
WO:
Starting a family and pursuing my passion for my art. I truly love what I do, and fashion and beauty are always going to be a huge part of my life, so I want to incorporate that through motherhood.