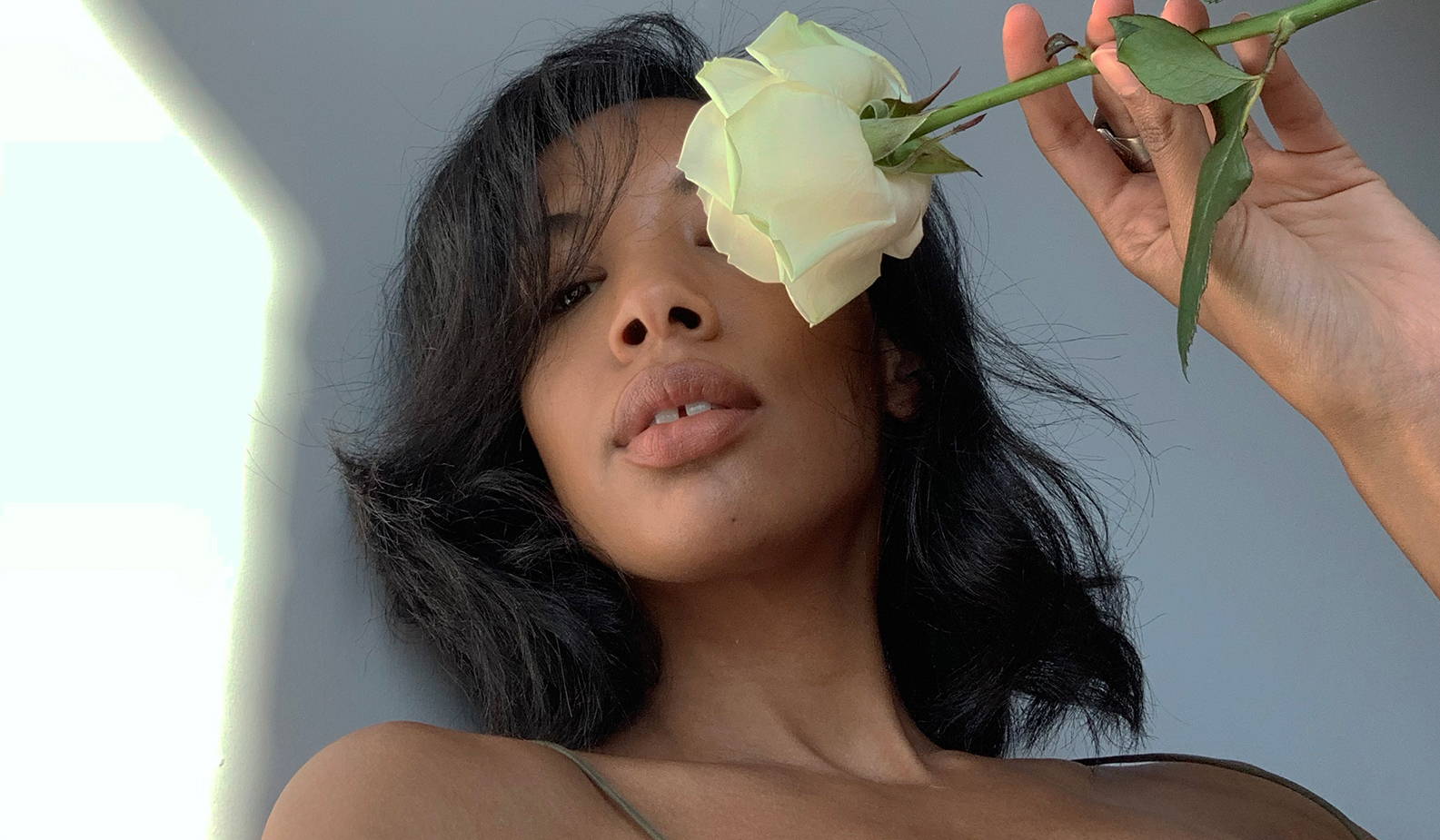 11 / 09
INTERVIEWS
The Profile: Megan Gabrielle
Everybody has a story about beauty. In Rose Inc.'s The Profile, some of the world's most intriguing people share theirs. In this intimate interview series, we get (virtually) up close and personal to explore their definitions of beauty, path to self-confidence, and the power of femininity. Featuring imagery shot through their own lens, The Profile presents these compelling personalities in a new light—one that illuminates their own journey, dreams, and desires while highlighting their unique relationship with beauty.
At first glance, Megan Gabrielle's social media presence is both striking and novel. Posting under the moniker "Artist & Canvas," her harmonious mix of captivating paintings and artistic self-portraits often start as a form of therapy to process her emotions. As one might assume, the social and political turbulence of 2020 has been fertile ground for Gabrielle to not only wield the power of her paint brush, but also that of her voice. Using powerful depictions of the Black, female experience, her natural forms and surreal landscapes inspire feelings of unique beauty that live independently from today's rigid beauty standards.
Growing up in Sacramento as the daughter of artist Thomas Harris, feeling seen while operating without creative limitations comes easy for Gabrielle. "Joy, sorrow, hopefulness, curiosity, fearlessness, and the beauty of solitude" are just a few of the ways she describes the inspiration found in her father's paintings, which can be categorized as Escapism. Currently based in New York City—where she works as a painter, illustrator, and model—it's these emotions that she strives to capture in her own work.
Rose, Inc. caught up with Gabrielle to talk about being her own canvas, the importance of self-care in 2020, and the influence of social media on beauty identities, ahead.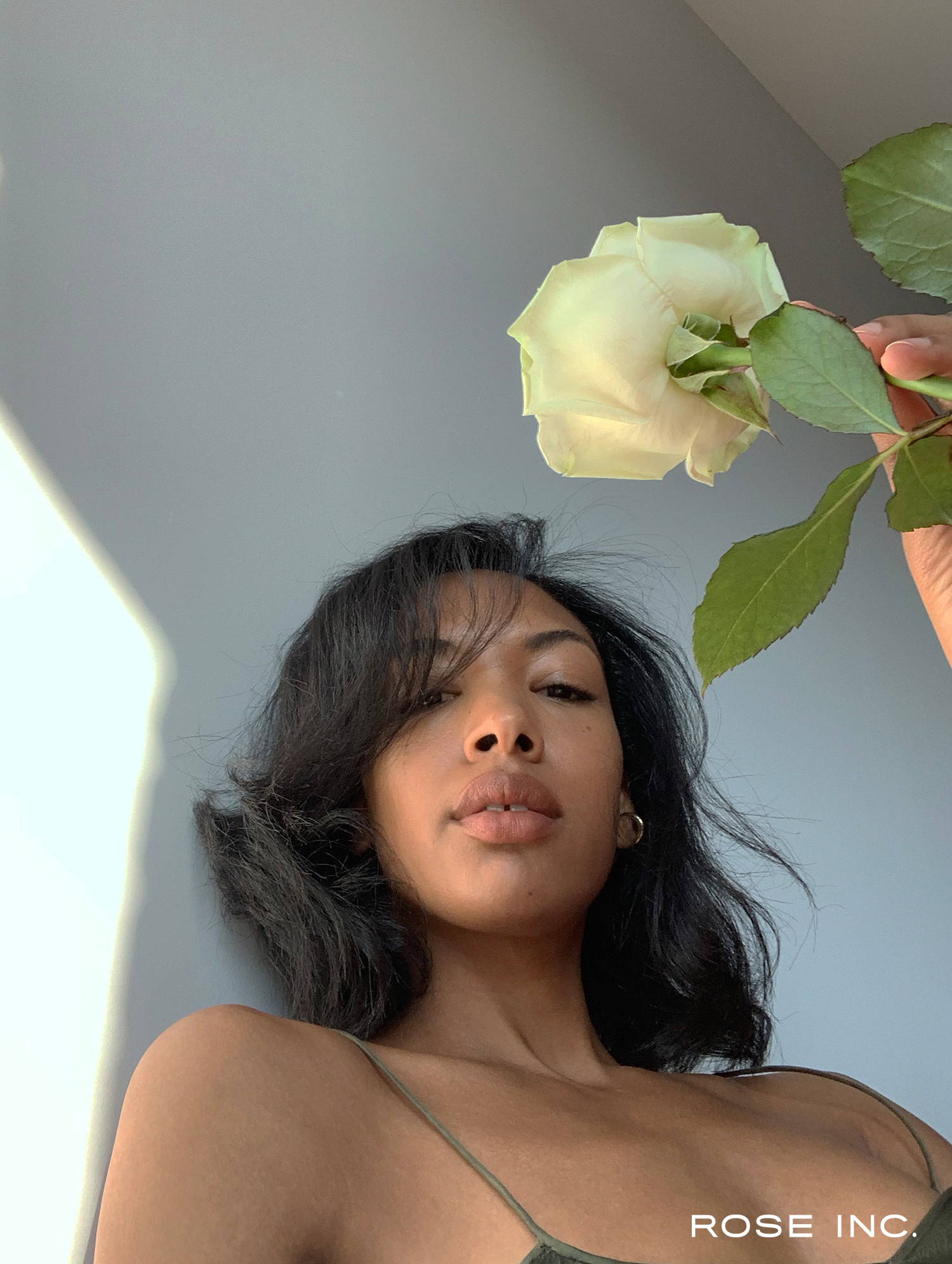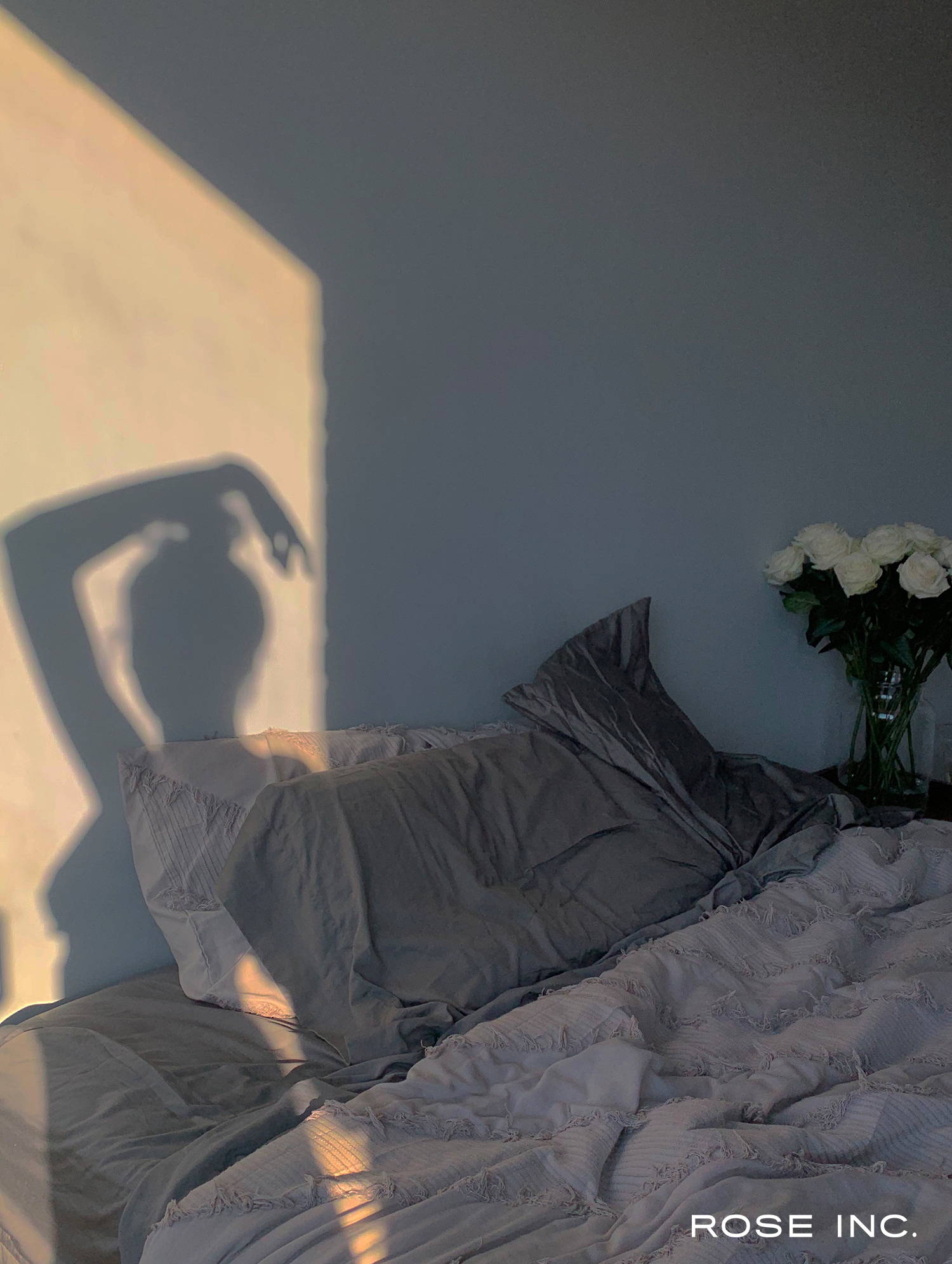 RI:
This has been a life-changing year for most of us. What role has social media played in how you connect with others in the time of social distancing?
MG:
For me, it has been unexpectedly instrumental in providing major opportunities as I embark on this new path as a fine artist. Aside from gaining professional opportunities and greater visibility, social media has also helped me get closer to, and reconnect with, family and friends.
RI:
What have you learned about yourself this year?
MG:
I tend to be reserved and easily overwhelmed by the amount of information and opinions that I consume daily, but I realized after expressing my thoughts online that my feelings resonated with others and there's power in that. People only know what you share and what you put out there can be a catalyst for change in your own life, but can also potentially serve as inspiration for others.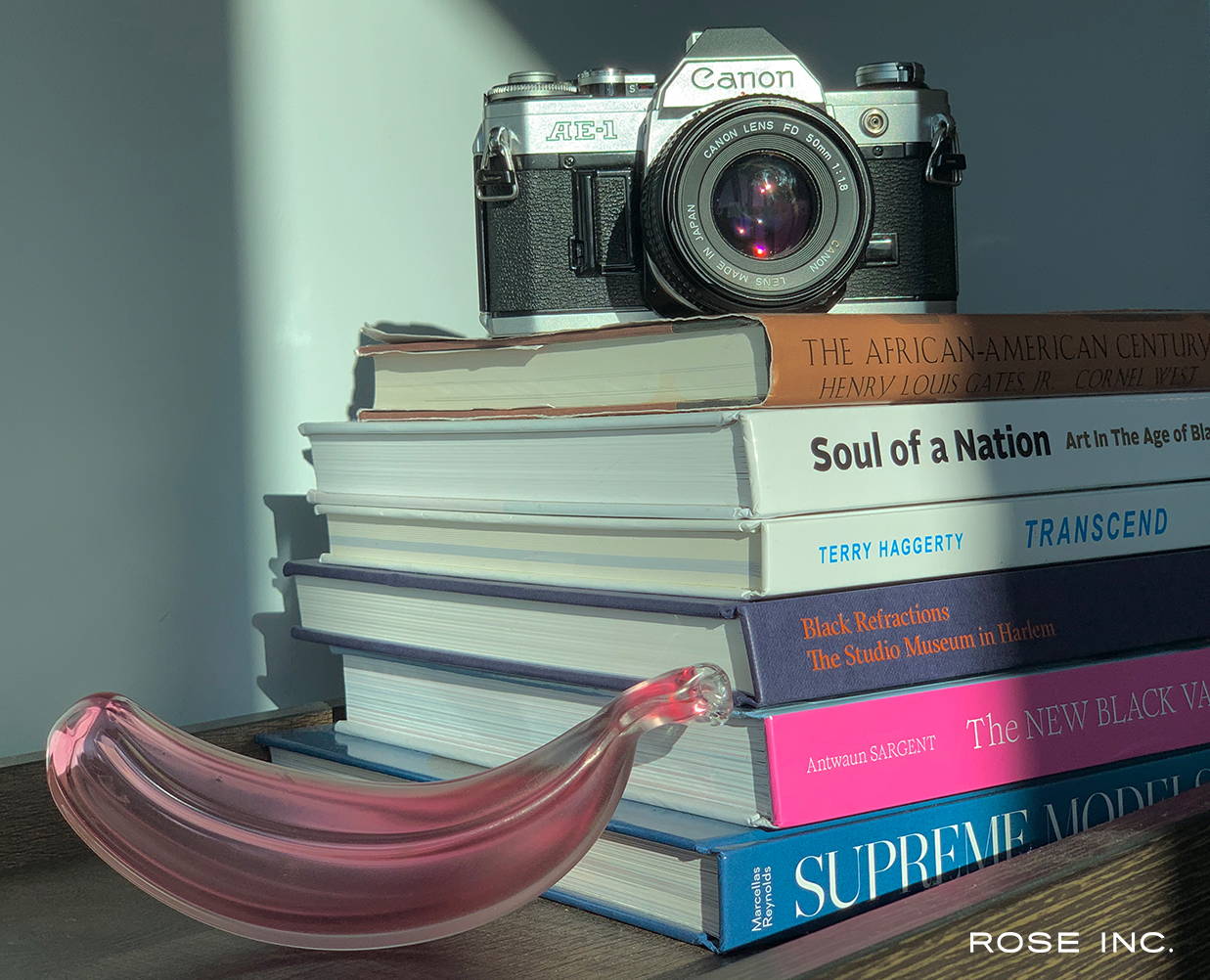 RI:
What drives your passion for art today?
MG:
When people tell me that they feel "seen" in my work. There's no greater compliment and it reminds me why I make the art that I do.
RI:
What have you learned this year? Is there anything you need to unlearn?
MG:
I've learned that community is incredibly important. You've got to pour into people that pour into you because at the end of the day, no matter how independent you might be, we all need each other. As far as unlearning goes, I have a habit of wanting to please others before myself. But for me to have real success, my goals need to remain at the forefront of my to-do list. If I continue to take care of myself first, I'll always show up as my best self for others.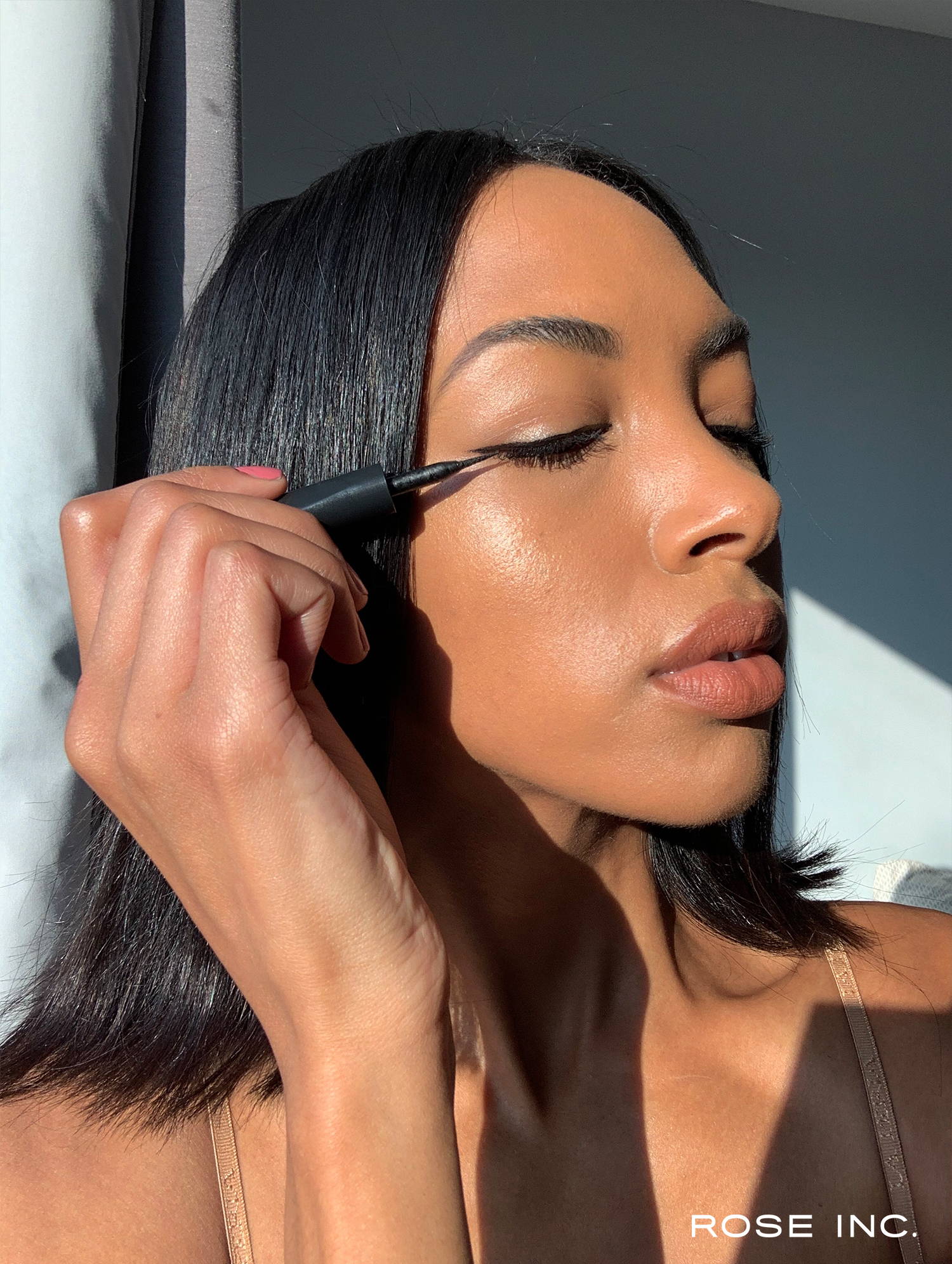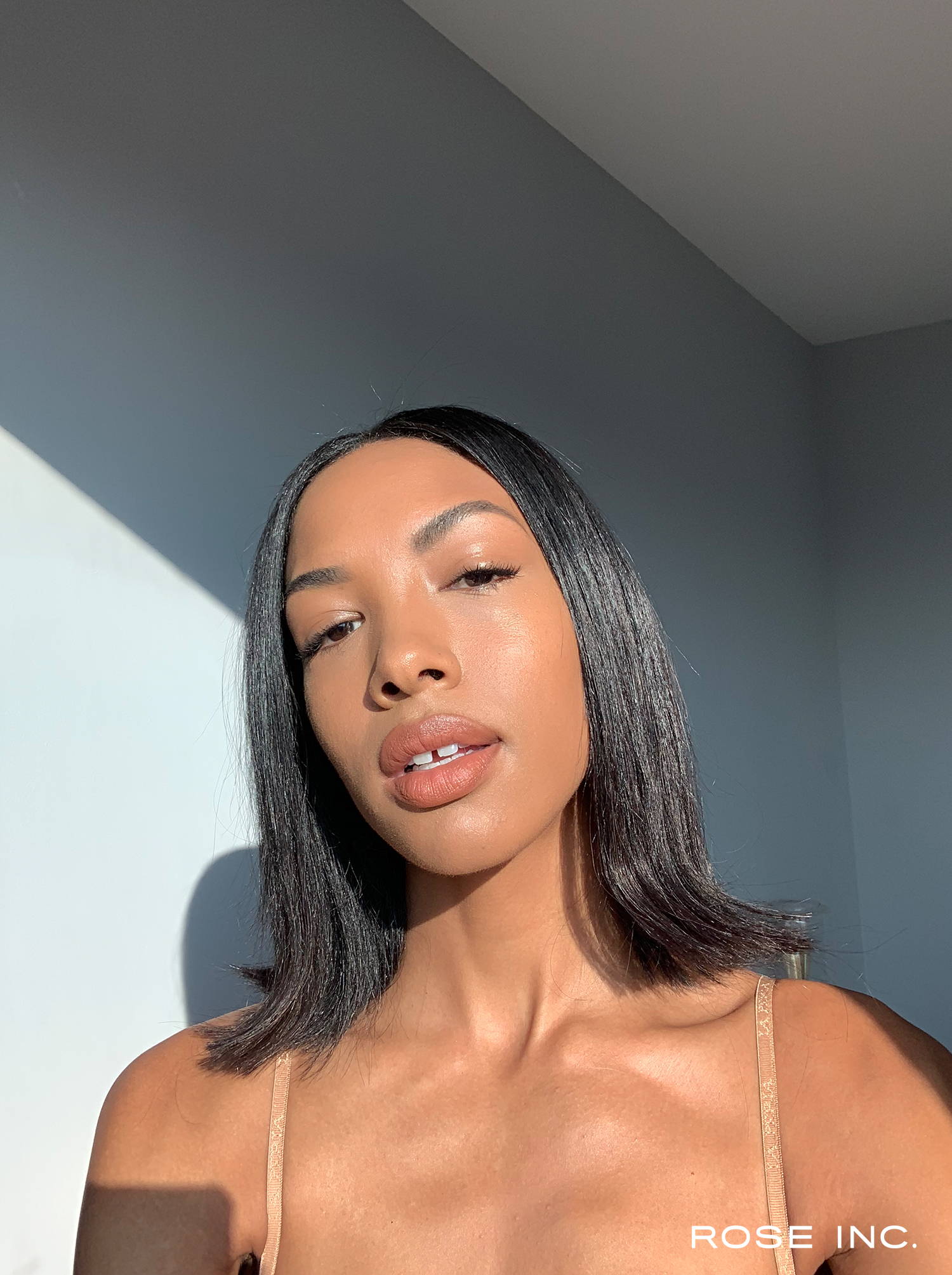 You could say I'm in love with liquid blue eyeliner.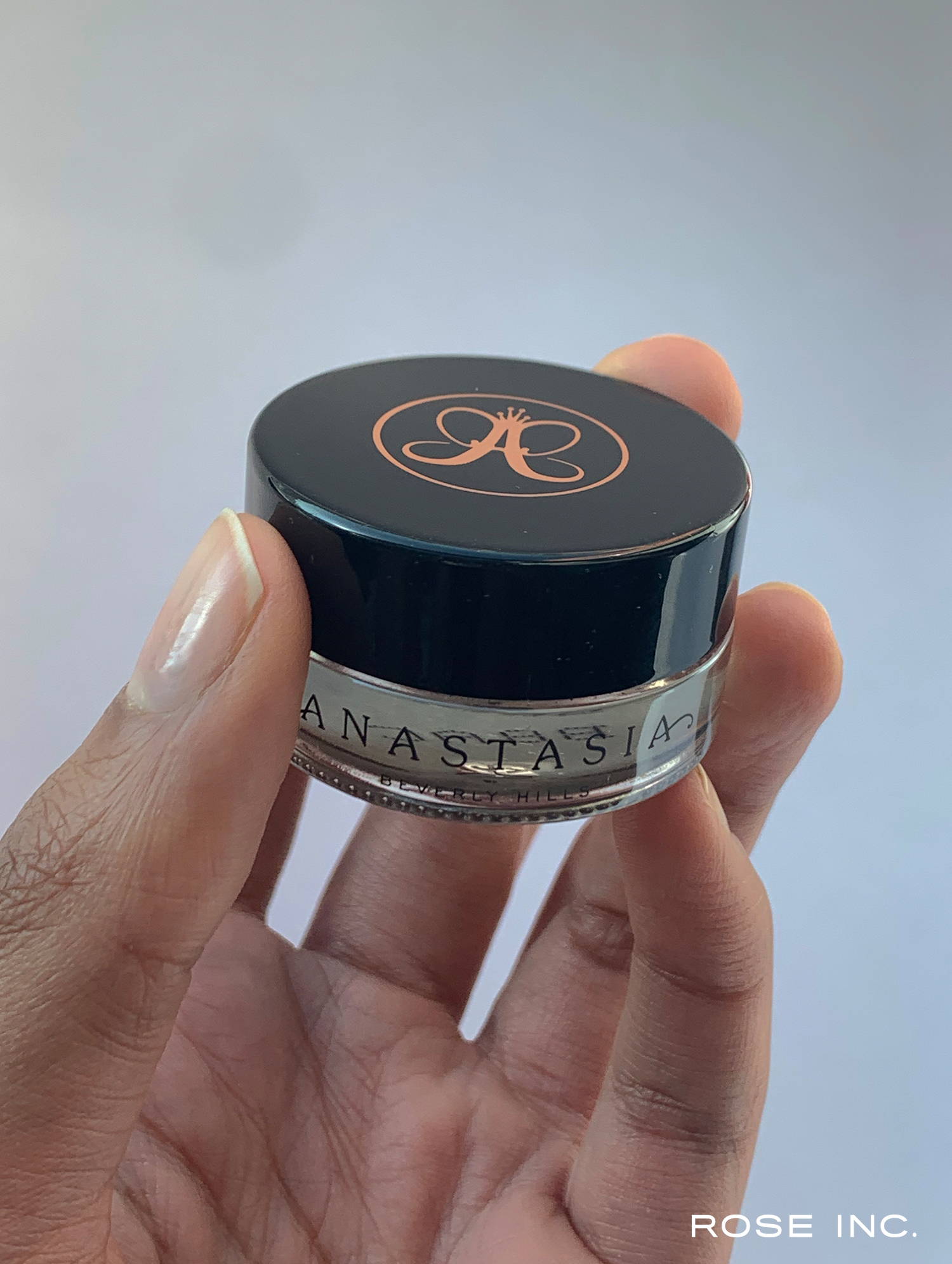 RI:
Who are the women who inspire you?
MG:
My mother is number one. She's incredibly smart, strong and determined to accomplish anything she sets her mind to. One day, even though she was set in her career, she decided to get her MBA and applied to a program that took her all over the world. She then used all that she learned to accomplish her dream of opening a bakery. So, whenever I feel down, I look to her to remind myself that there is no limit to what can be achieved in this lifetime.
RI:
Where do you find creative inspiration today?
MG:
From discussions with friends. We talk about everything under the sun, including our frustrations with work or relationships or where we see ourselves in some years. I also gain a ton of inspiration from fashion, photography, and music.
RI:
Do you think of beauty as self-care?
MG:
Definitely. From styling my hair to shaping my eyebrows or hunting for a new shade of lipstick, all of these things contribute to how I present myself in the world or simply how I want to see myself when I look in the mirror.
RI:
What beauty rituals have you created for yourself?
MG:
Mostly deep conditioning my hair or putting it in rollers, as well as applying face serums, oils, and moisturizers to my skin.
RI:
When do you feel most confident in your beauty?
MG:
When I'm hydrated and I've been able to spend some time in the sun.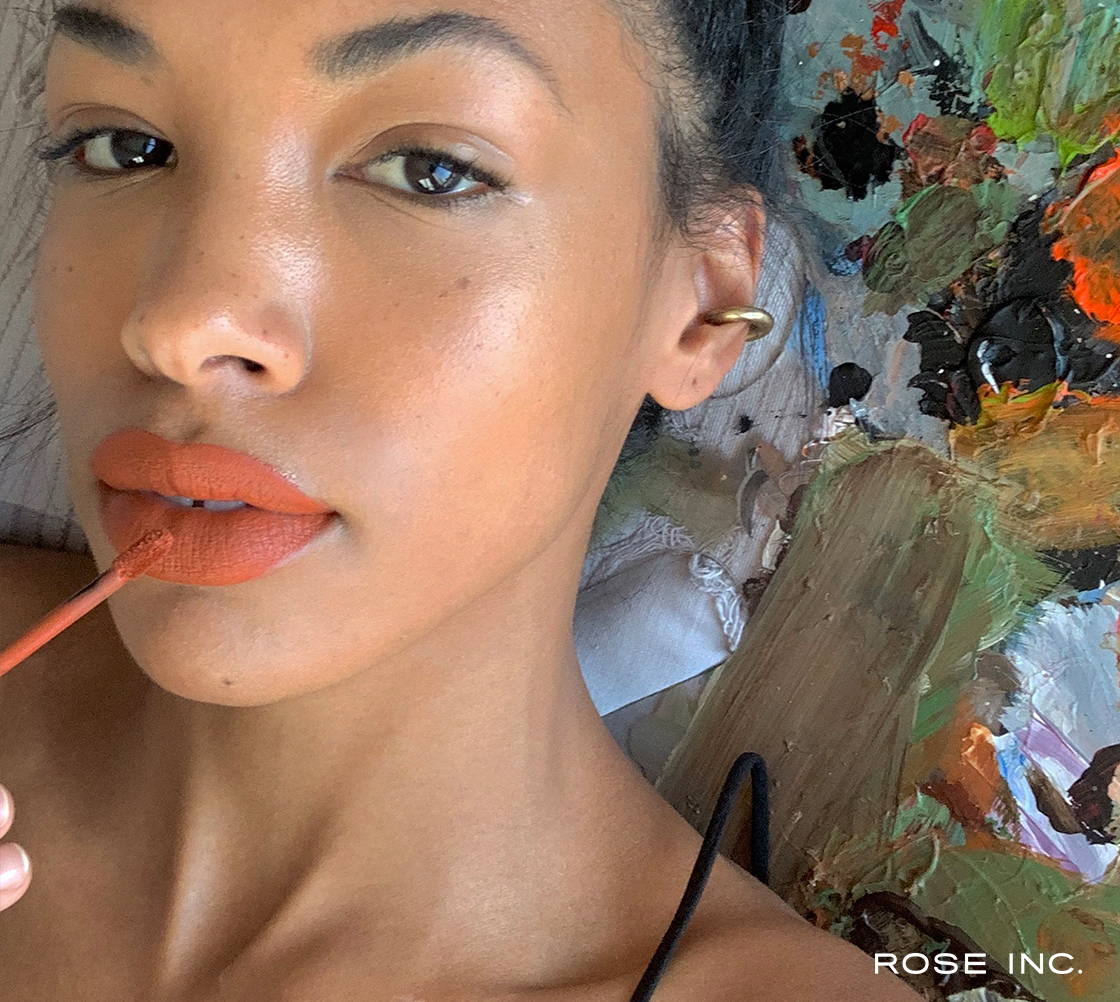 RI:
When it comes to your beauty routine, where are you a minimalist and where are you a maximalist?
MG:
I'm definitely a minimalist when I'm doing my makeup and hair for a typical day running errands or going to castings. I just apply enough to make me look awake. On a night out for dinner or something super festive, I go maximalist, especially with my eye makeup. You could say I'm in love with liquid blue eyeliner.
RI:
How has being an artist influenced your notion of beauty?
MG:
It has allowed me to see beauty in organic forms and features across nature and humanity: full lips and noses, curves and dips, stretch marks and scars. All of these things mimic patterns in nature. Albeit, Western beauty standards in 2020 couldn't be further from this, there's nothing more beautiful than authenticity.
RI:
Which beauty standards are you passionate about disrupting?
MG:
The notion that we all need to have this very specific (and extremely unrealistic) type of face and body, which of course is a byproduct of celebrity culture and social media. On any given day, I can scroll through hundreds of different girls on my Explore page who all sort of look the same. They use filters or apps to dramatically change their skin tones or shrink their noses and waists. Regularly being exposed to these unrealistic beauty standards is incredibly harmful to all of us.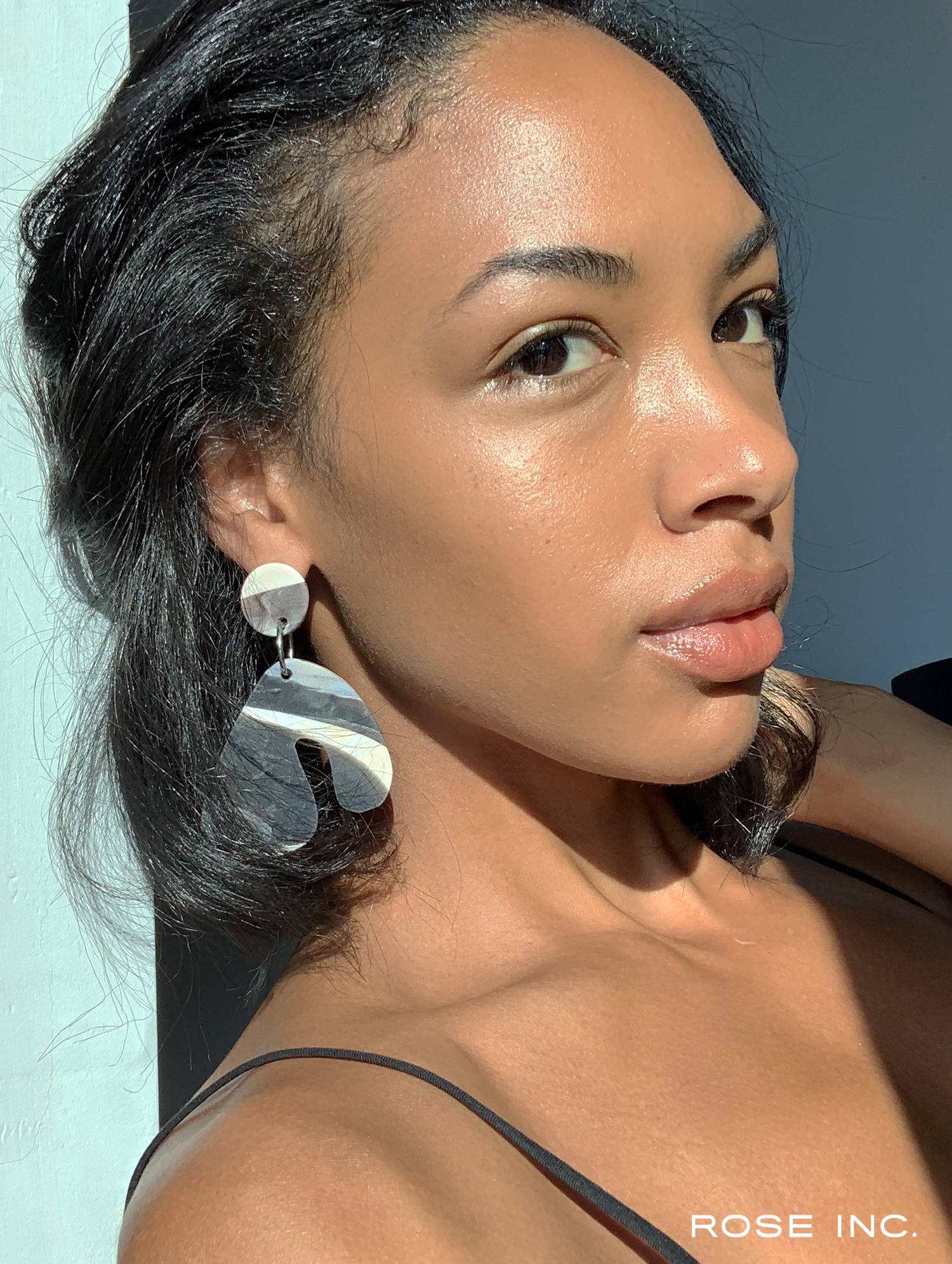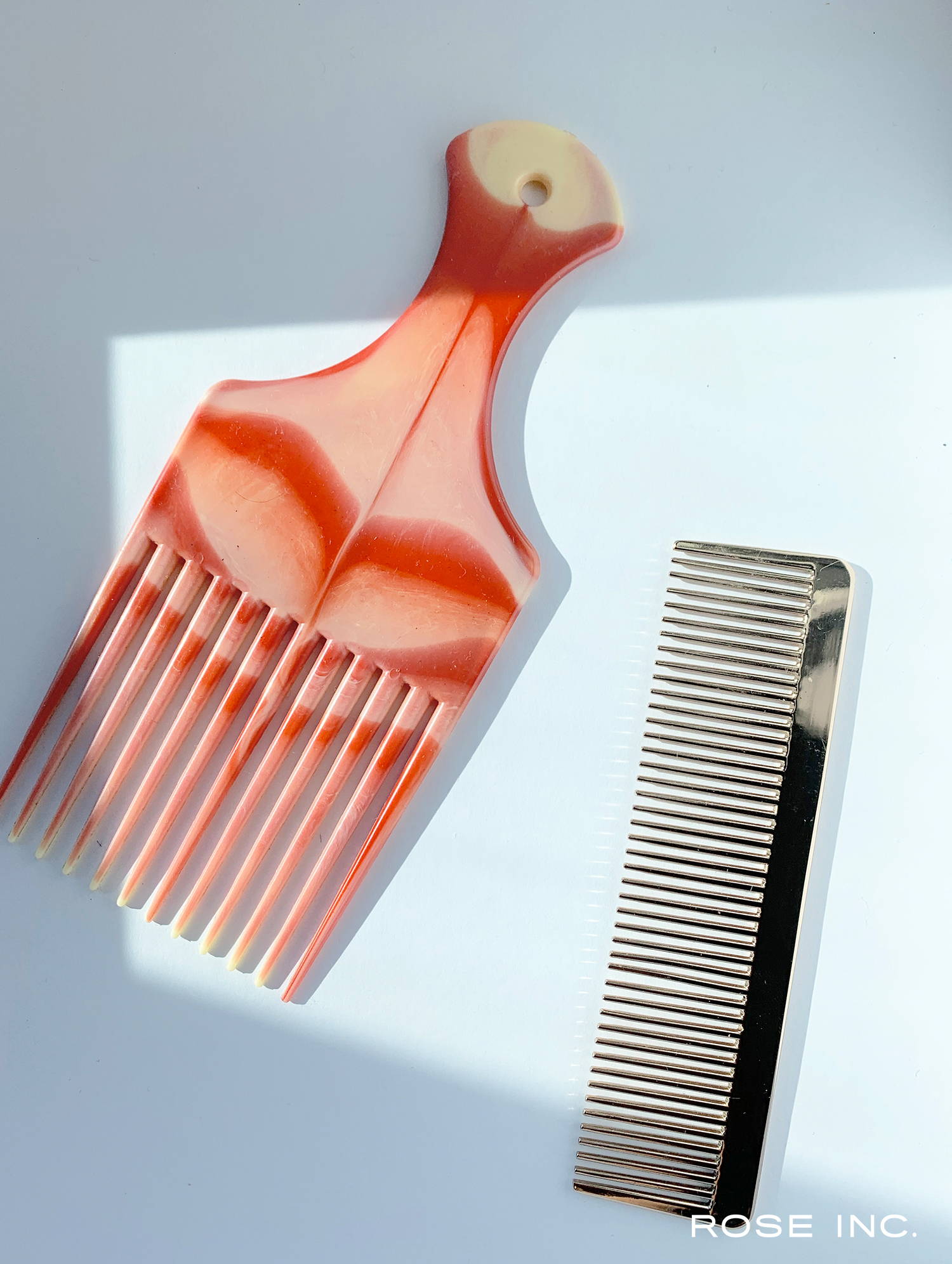 RI:
What's the best beauty advice you ever received?
MG:
To drink lots of water and to take it easy on the wine and salty foods.
RI:
What is your skin-care routine?
RI:
What is your hair routine like?
MG:
My typical curly hair routine starts with a good wash and condition with Pureology shampoo and conditioner. I love to use a microfiber towel to get rid of the excess water before applying a leave-in conditioner. I'm currently using Mizani's Miracle Milk Leave in Spray, then I'll either let my hair air-dry or use a dryer with a diffuser to finish up. 
RI:
What are your top five favorite beauty products?
RI:
What would someone never guess about you?
MG:
I tend to spill my guts regularly so there's not too much to guess about me, but I don't think anyone would guess that I flew a plane once. I had a huge fear of small planes due to movies and books I read with terrible endings. For my 16th birthday, my neighbor (who happened to be a pilot) gifted me a flying lesson. Even though my parents thought it was the best idea ever, I was terrified. The morning of the lesson, I had a meltdown but my parents calmed me down and told me how great of an opportunity it was, so I did it. 
It ended up being one of the most exhilarating experiences I've ever had. It was the moment that I realized how powerful fear—or the lack thereof—could be in determining the way our lives pan out.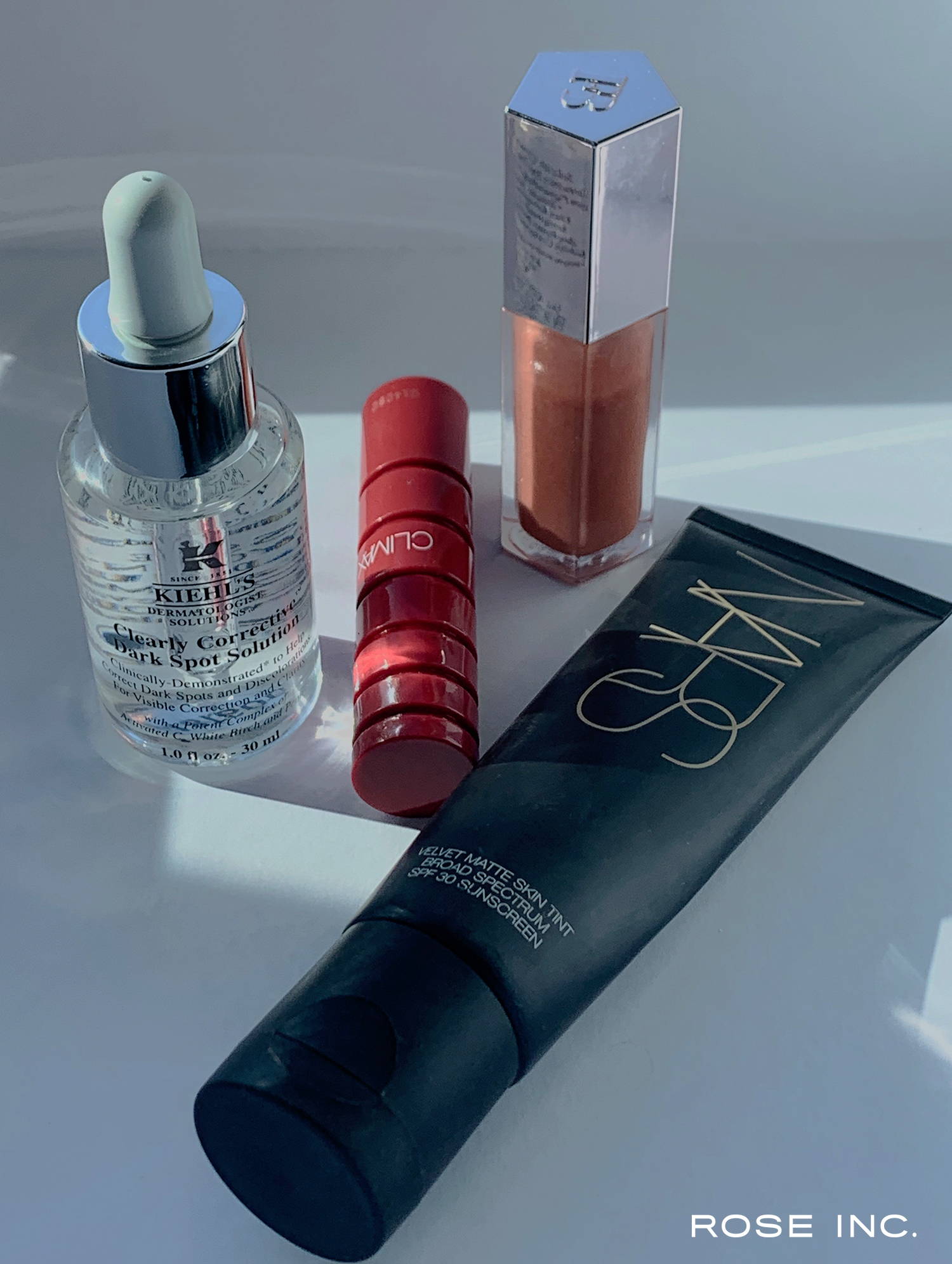 RI:
Where do you see yourself in five years?
MG:
I see myself painting in the studio I've built in my own house. Not sure if it's in New York, California, or overseas, but owning a home is a huge goal of mine. I'd also like to be in a position to provide opportunities to young women of color who aspire to become full-time creatives.