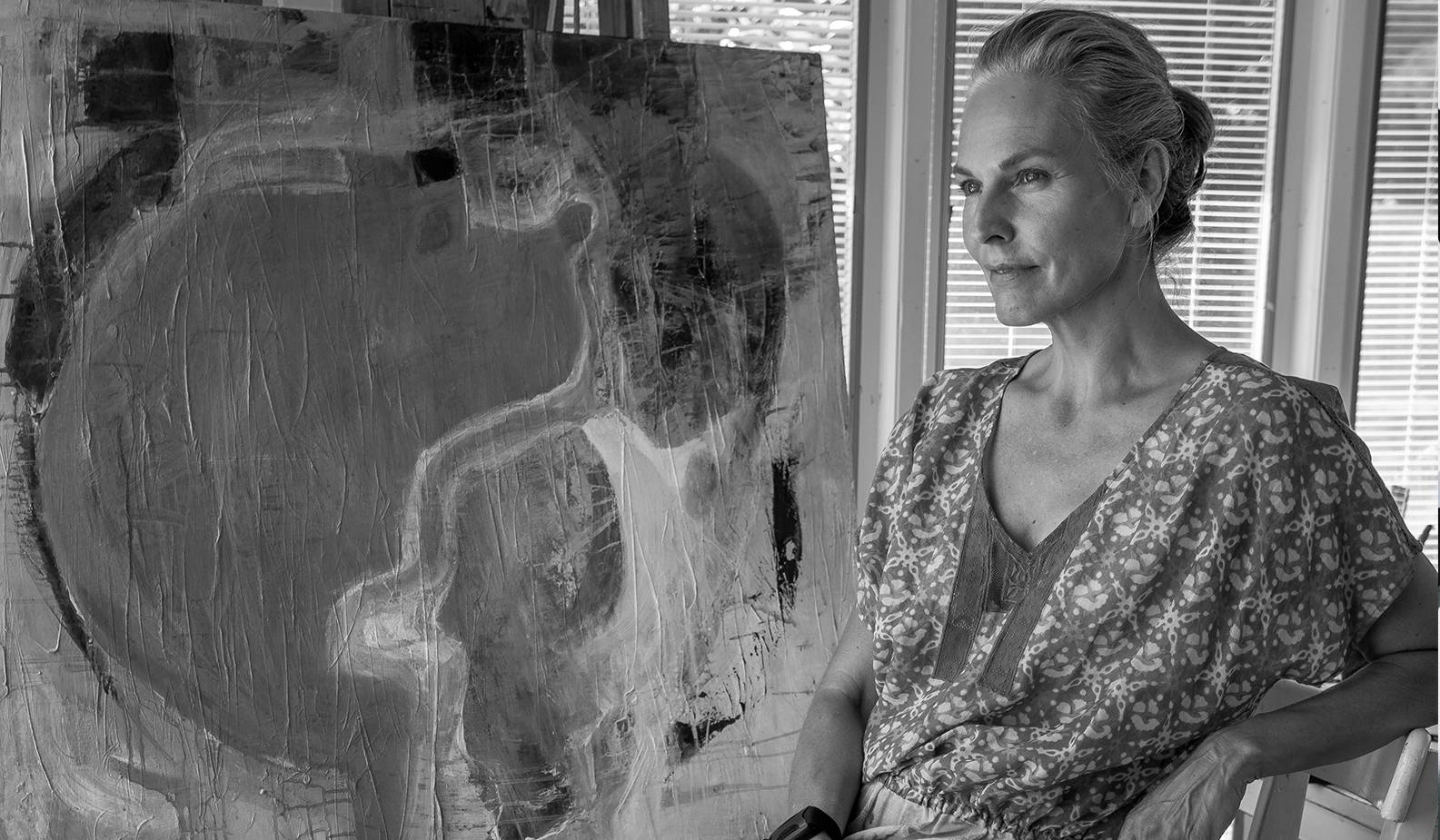 08 / 12
INTERVIEWS
The Profile: MaryAnn Elizabeth
Everybody has a story about beauty. And in The Profile, a new evolution of Rose Inc.'s Go-See feature, some of the world's most intriguing people share theirs. In this intimate interview series, we get (virtually) up close and personal to explore their definitions of beauty, path to self-confidence, and the power of femininity. Featuring imagery shot through their own lens, The Profile presents these compelling personalities in a new light—one that illuminates their own journey, dreams, and desires while highlighting their unique relationship with beauty.
MaryAnn Elizabeth was already decades into her career as a studio artist, graphic designer, and arts and humanities professor when she began modeling. It's not the first time the profession had come calling: The late Eileen Ford of Ford Modeling Agency had tried to get her into the game when the artist was just a teen. But five years ago, at the age of 47, MaryAnn Elizabeth finally took the leap.
"Like so many women my age, I felt insulted by campaigns featuring twentysomethings or even teens trying to sell me anti-aging products," she says. "I could not ignore the lack of age diversity within the beauty and fashion industries." So she set out to make a change. In just a few years time, the now 52-year-old has fronted campaigns for beauty brands like IT Cosmetics, Aveda, and Origins; appeared in publications like The New York Times and O, The Oprah Magazine; and walked for several designers during New York Fashion Week.
"My goal is to continue to shift our cultural perceptions beyond the beauty counter and bring ageism out of style," she says. See how the artist, model, and mother of two balances dual careers while still making time for daily meditation, self-care, and finding new ways to nurture the mind, body, and soul.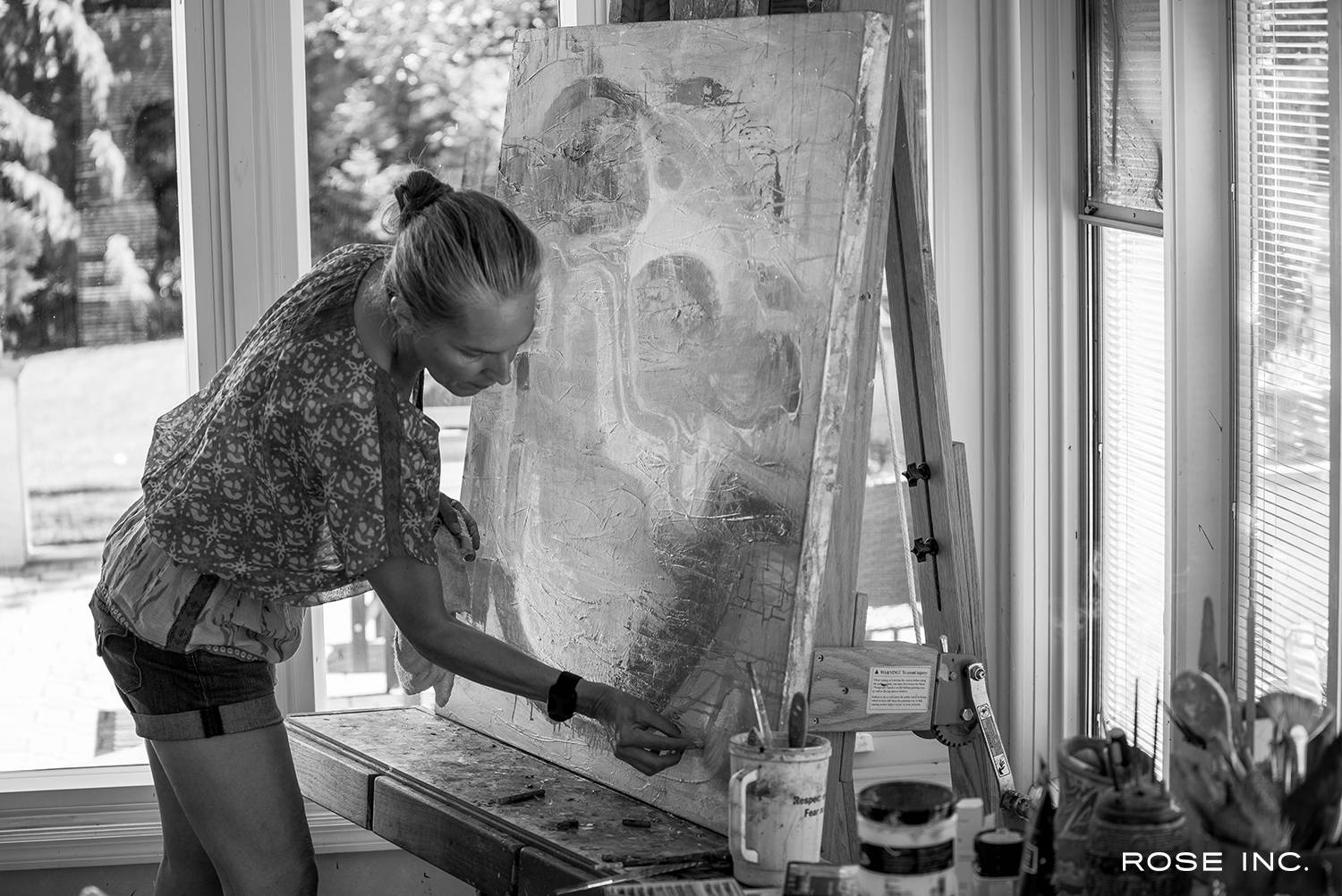 RI:
Few people can say they were scouted by Eileen Ford as a teenager. What made you say no to modeling then and yes to it decades later?
ME:
I remember Eileen Ford personally calling my dad on the phone. For a girl like me, it was equivalent to winning the lottery, but my dad was strict. I wasn't even allowed to date and here was one of the most renowned model agents trying to persuade him to let me live in a model apartment for the summer in Paris! But I was only 14 and my parents were not in favor of the idea. At the time, it was very devastating, but in hindsight I respect my parents' decision.
I went on to pursue my passion in the visual arts, becoming the first in my family to attend college and earn a BFA in graphic design and an MFA in painting. Three decades after first being discovered, I began the career I was forced to walk away from at 14. I did not see myself or my peers represented, so I set out to rebrand the notion of aging.
RI:
Why do you think our culture stigmatizes aging?
ME:
How are we expected to embrace aging when society equates it with the loss of our value, sexuality, earning power, and essentially every cultural currency? To redefine beauty, we must redefine aging. The end of 'anti-aging' and a 'pro-age revolution' are expressions of a new paradigm shift.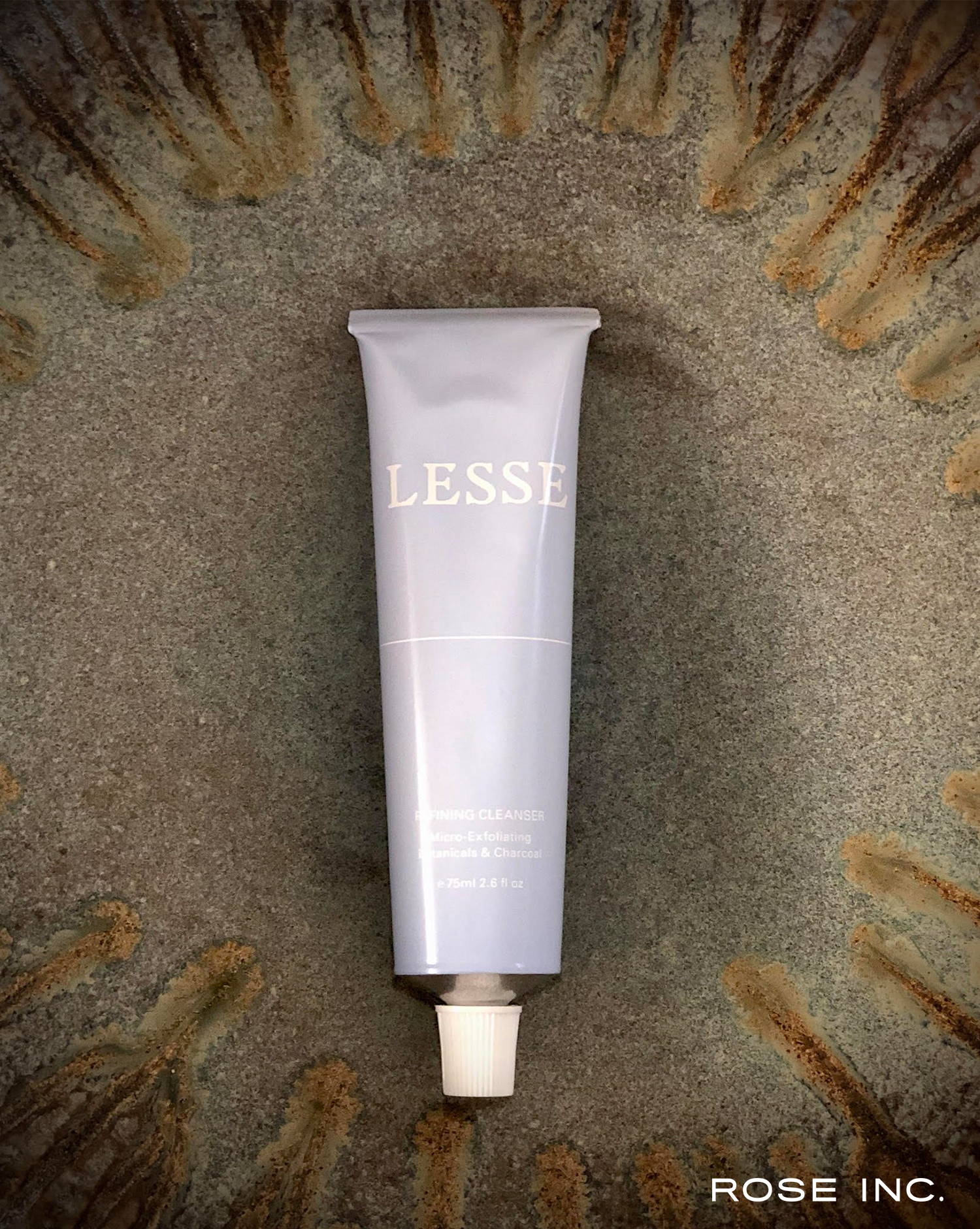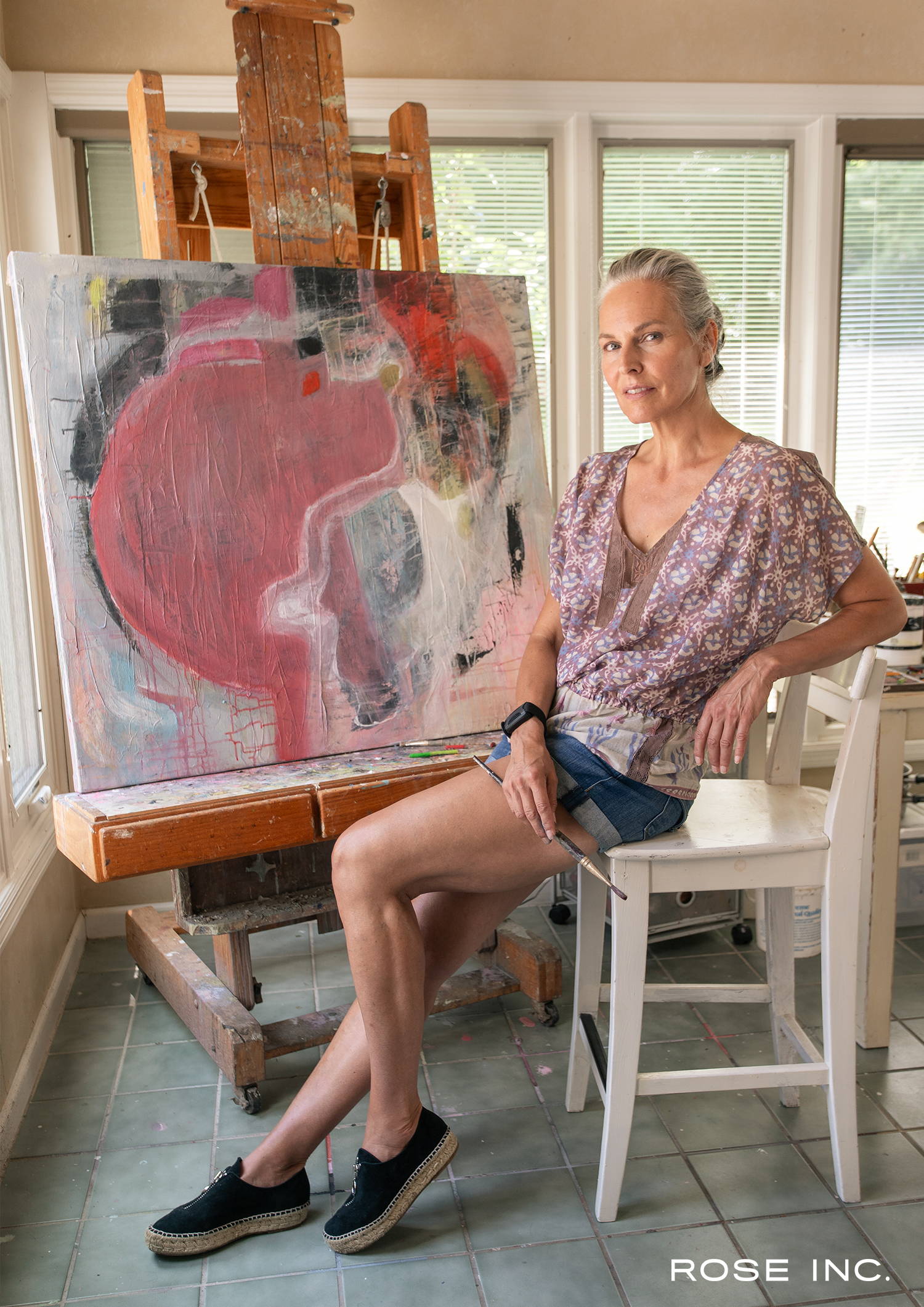 RI:
How do your lifestyle choices affect the way you look and feel?
ME:
Health and wellness have always been important to me, but as I've gotten older, I've become more committed to understanding the science of nutrition and new ways to live my best life in mind, body, and soul.
It is easy to become enslaved to our devices. It's tempting to reach for our phones first thing when we wake up or scroll social media feeds at night. But I promise, the benefits of forming healthy waking and bedtime routines quickly become more addictive than our devices.
RI:
How do you start your day?
ME:
By setting an intention, saying a mantra, and doing meditation. When I was younger, I struggled with eating disorders, addictions, and anxiety. My road to self-love and opening up to my highest potential has been a winding and painful one. Meditation has become my most valuable tool. I like to practice a future-self meditation, where I ask my future self, 'What do you want? What do you need?'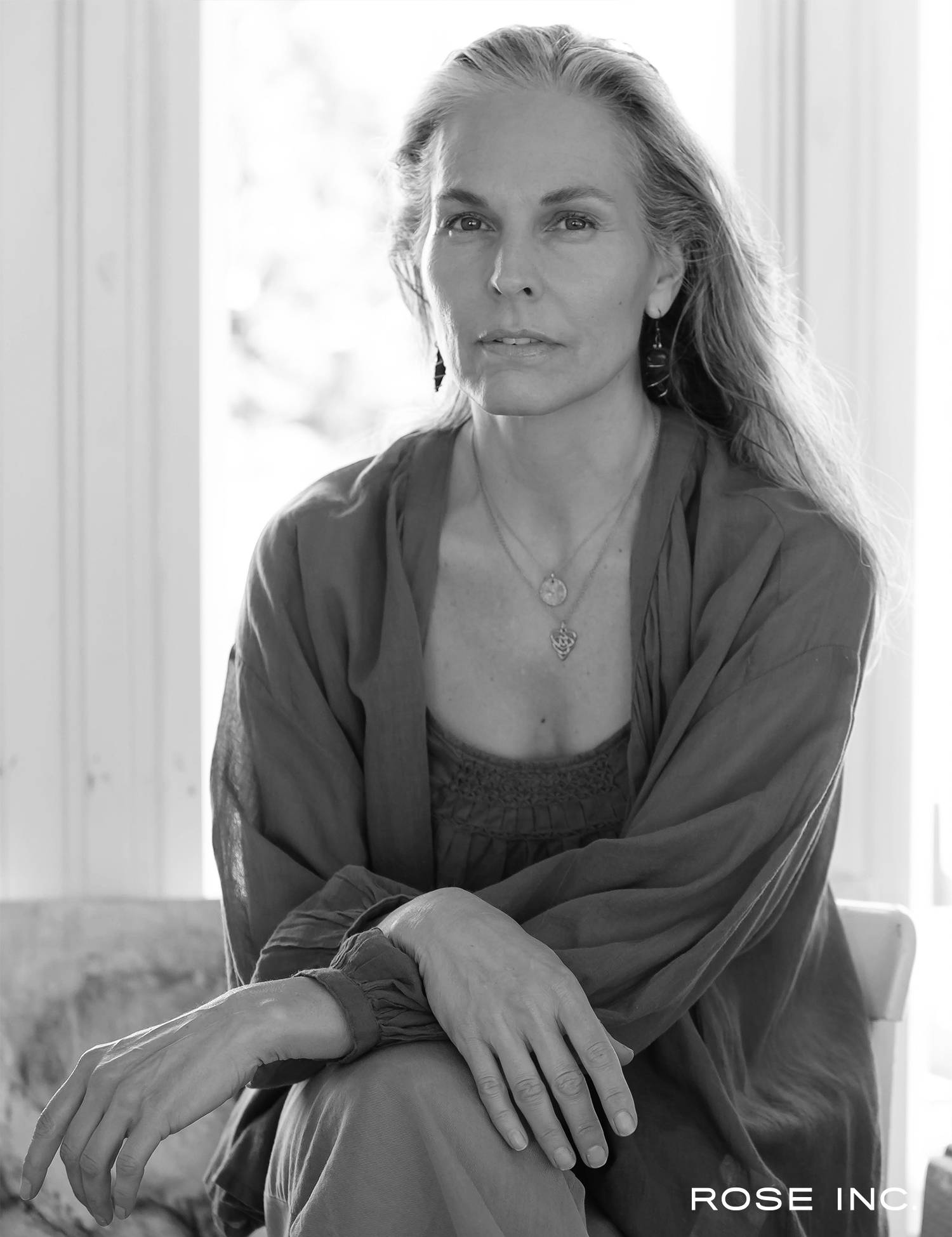 RI:
What do you find beautiful that you didn't when you were younger?
ME:
Grey and silver hair. It's my crown of glory and is representative of my years and wisdom, which is sexy.
RI:
What is your earliest beauty-related memory?
ME:
I have strong memories of watching both my mother and grandmother's beauty regimens. While they were both very understated, my grandmother was from an era of meticulous grooming—when women wore gloves! She never wore pants in her 98 years.
RI:
Has anyone inspired your look over the years?
ME:
I am most inspired by confidence. Even without being conscious of it, I've always recognized that confident women exude true beauty in the most authentic way.
To redefine beauty, we must redefine aging.
RI:
What does your beauty routine look like these days?
ME:
Self-love has taken on new meaning during quarantine. I have always been big on home facials and masking, but I've bumped up my routine by incorporating longer red light therapy sessions with a Joovv Light Therapy Device and using a MDNA Skin The Beauty Roller for facial massage with organic rosehip oil.
RI:
What special techniques do you rely on during your AM or PM beauty routines?
RI:
What does beauty mean to you?
ME:
Beauty means confidence and owning your own worth so that you may fully appreciate and value the worth and beauty of others.
RI:
If you had to limit your makeup assortment to only three items, what would they be?
RI:
What are some of your favorite makeup staples?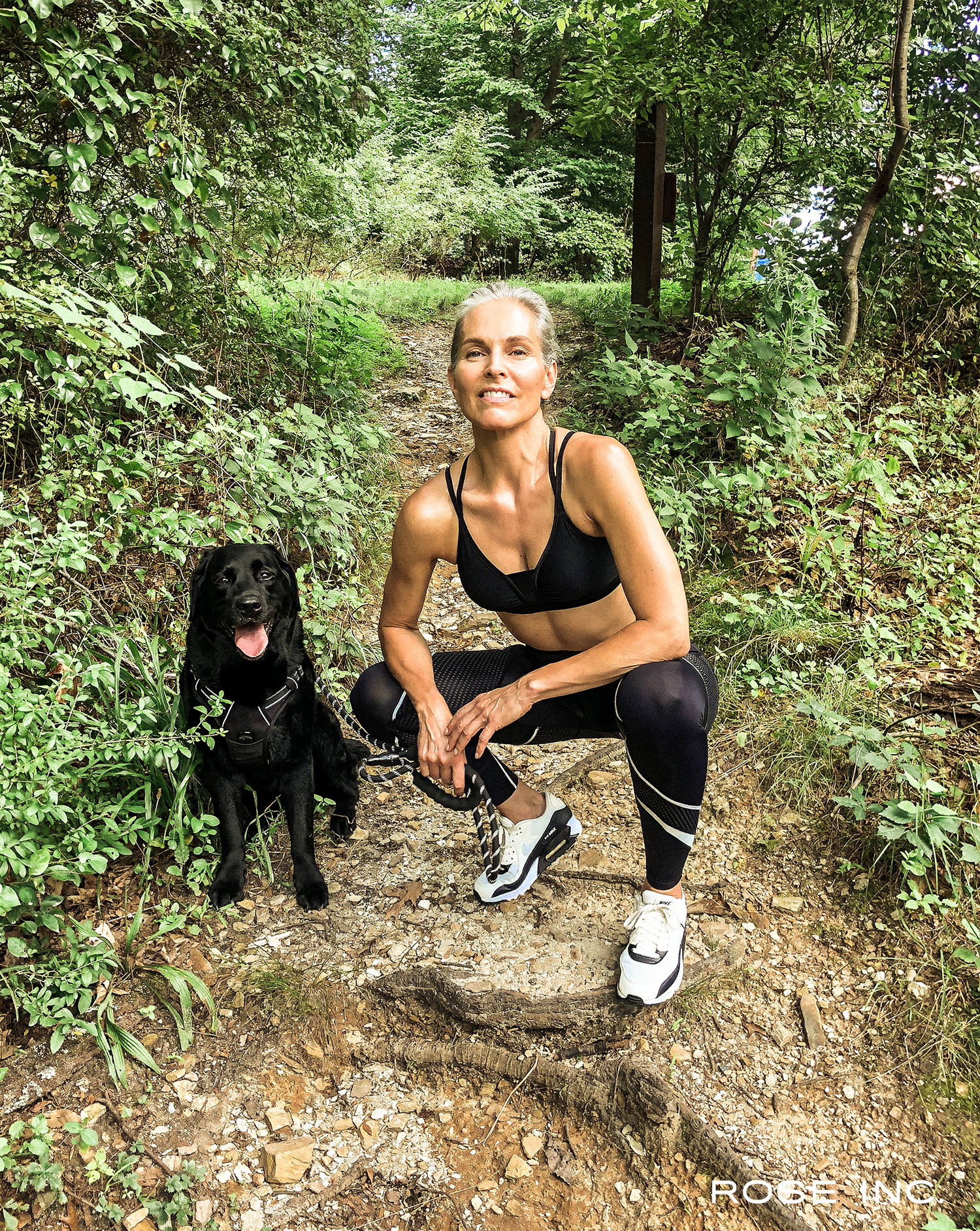 RI:
What does your home fitness routine look like?
ME:
I'm lucky to live near a few amazing hiking spots so I have been spending a lot of time outdoors. I like to charge my day with a dose of early morning light and go barefoot in grass to feel the earth under me. I love practicing Kundalini meditation in my yard, then doing cardio to get a good sweat on. I usually switch up barre, pilates, yoga, or just a good virtual HIIT routine to burn calories and get the endorphins going.
RI:
What do you do when you need a mood boost?
ME:
Painting, breath work, music, dance, and cooking.
RI:
What is your hope for the future?
ME:
There are many reasons to believe the world is completely falling apart, but transformation is painful. My hope is that we are on the cusp of a great awakening and will emerge to realize our true nature by remembering our connection to the planet and one another.