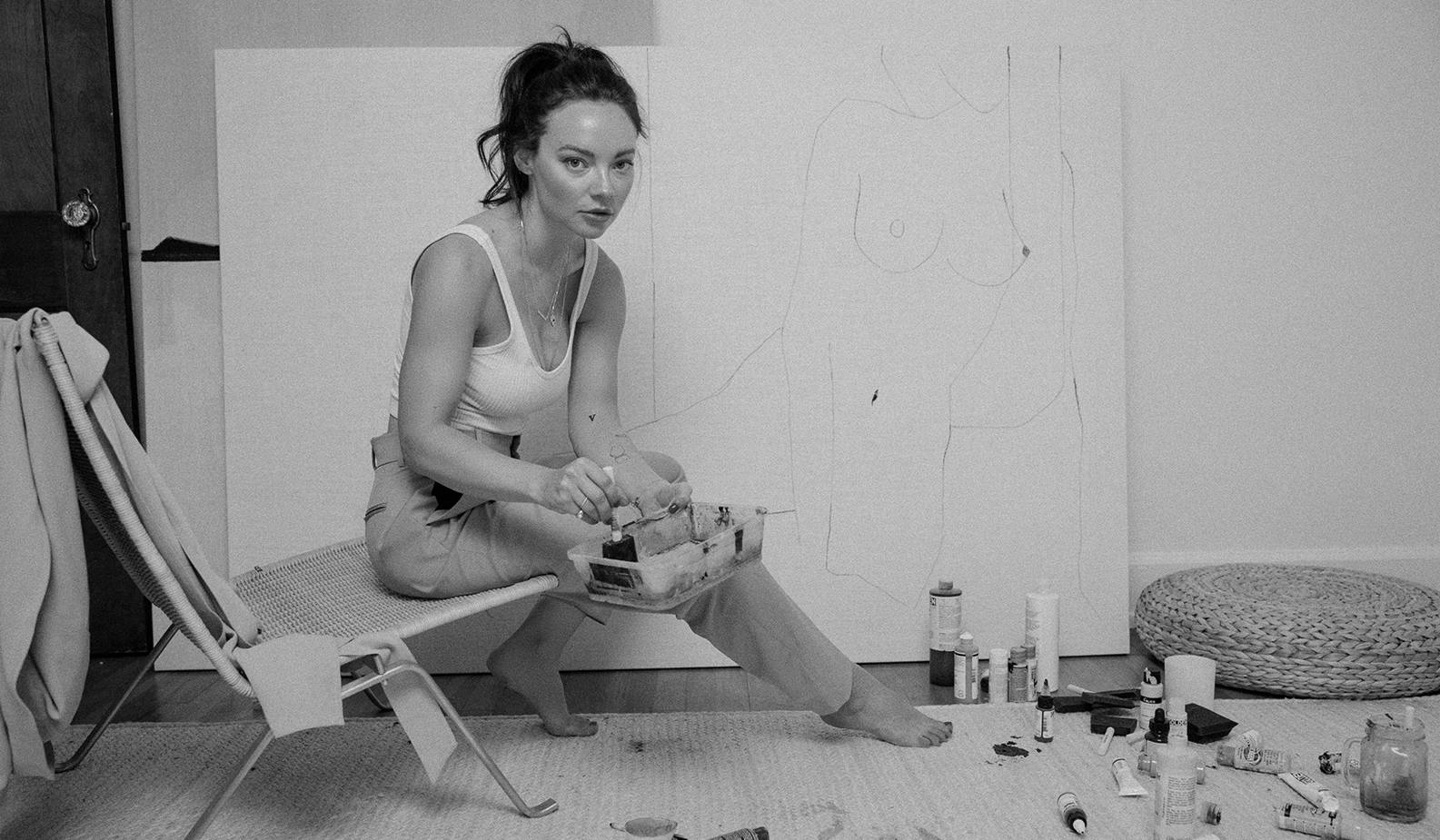 07 / 22
INTERVIEWS
The Profile: Kristen Giorgi
Everybody has a story about beauty. And in The Profile, a new evolution of Rose Inc.'s Go-See feature, some of the world's most intriguing people share theirs. In this intimate interview series, we get (virtually) up close and personal to explore their definitions of beauty, path to self-confidence, and the power of femininity. Featuring imagery shot through their own lens, The Profile presents these compelling personalities in a new light—one that illuminates their own journey, dreams, and desires while highlighting their unique relationship with beauty.
What comes after a career in fashion? For Kristen Giorgi, who formerly worked in design and merchandising, the answer is simple: making art. Known for her diffused colors, abstract shapes, and portrayals of the female form, the Atlanta-based painter (and mother of Vivienne, age 7) has a style that is at once intriguing and dreamlike.
Of course, as the saying goes, you can take the girl out of fashion, but you can't take the fashion out of the girl—which is why Giorgi has an unofficial career as a style influencer. To view her Instagram is to be inspired to dress up, to unearth that old sketchbook at the bottom of your closet, and to imagine a more beautiful reality. Via email, Kristen shares a glimpse into studio life, her beauty regimen, and finding moments of calm.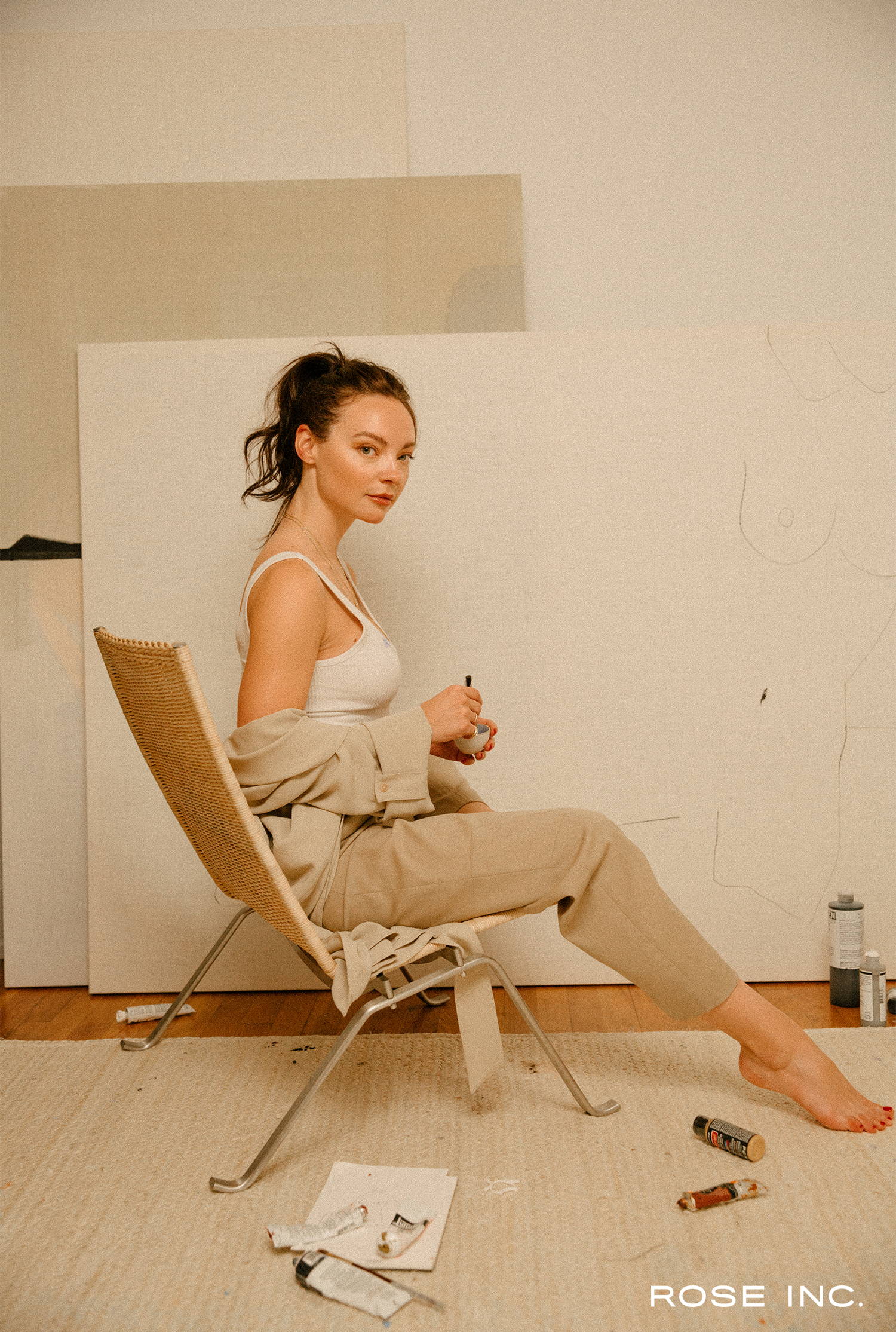 RI:
Does being a fine artist affect the way you find beauty in yourself and in others?
KG:
Without a doubt. I feel like my art is a true reflection of myself. Having been given the gift to see the world in shapes and color defines the way I see beauty. I feel so lucky to be able to take joy in and be inspired by mostly everything, especially nature and the female form.
RI:
How do you find creative expression in the way you present yourself to the world?
KG:
I enjoy expressing myself not only in my work, but in my day-to-day life as well. I take so much pride and joy in curating the spaces I create to live and work in. I have found that if the environment I create for myself is full of things that make me smile, I am more likely to produce better work.
RI:
How do you talk about beauty (or plan to do so) with your daughter?
KG:
I've spent a good amount of time talking about this topic with my other mom friends recently. It's a tough subject to navigate because we are always worried about sending the right message to our little ones. My parenting style is very transparent, so Vivienne and I discuss everything. No topics are off the table. I didn't always get the right message when it came to beauty growing up. This was not to the fault of my upbringing; it was more due to the moment in time. I feel grateful that we are now moving toward celebrating beauty in many different ways.
RI:
Given the tumult in our world right now, how do you find beauty in the darkness?
KG:
Despite all of the darkness and hate, I have been so blessed to see many moments of hope, love, and community. I have witnessed people coming together to have tough conversations and push against their comfort level. We haven't been able to see it yet, and we are very far from the goal, but things are happening.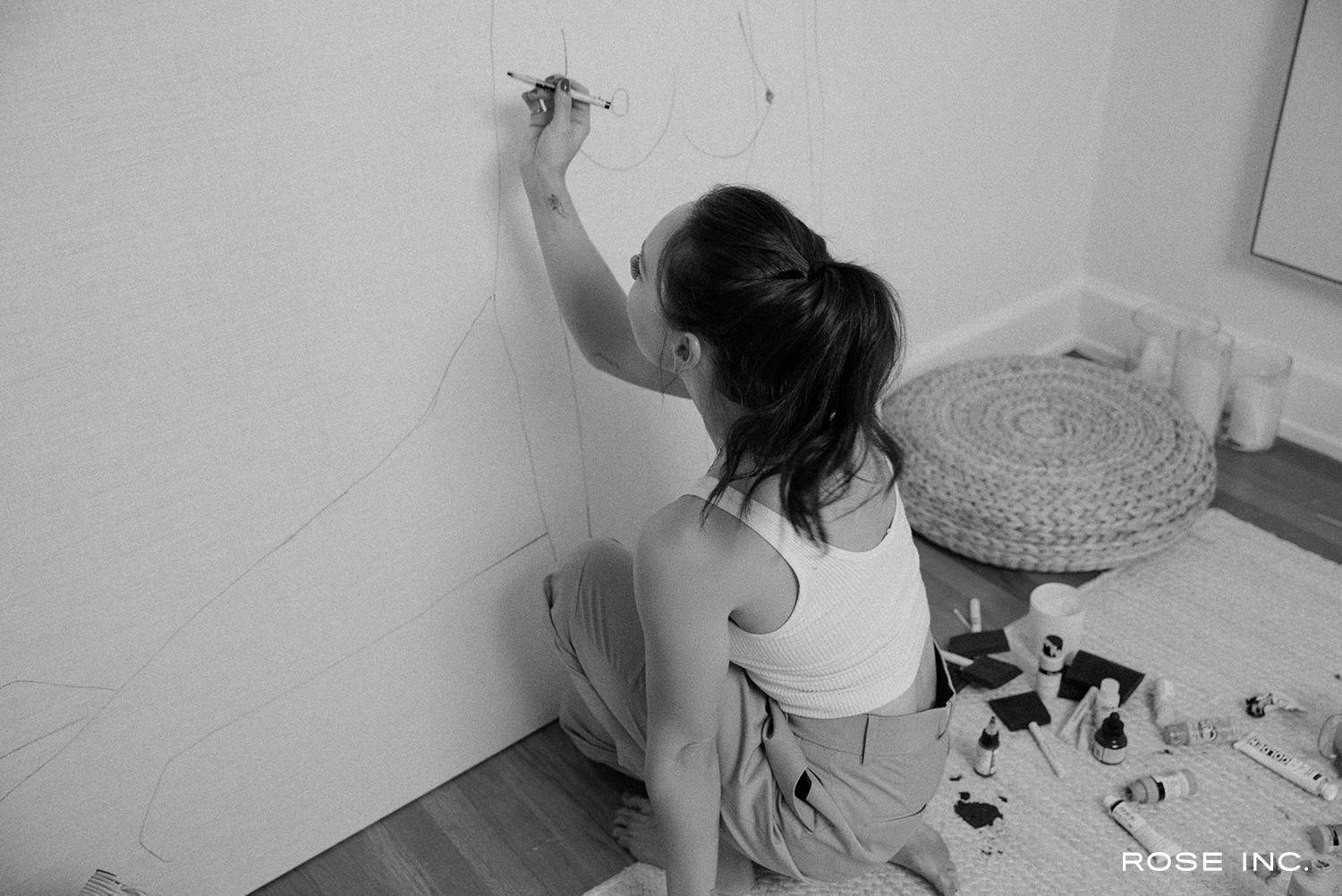 I used to rely too much on receiving validation from others to feel beautiful.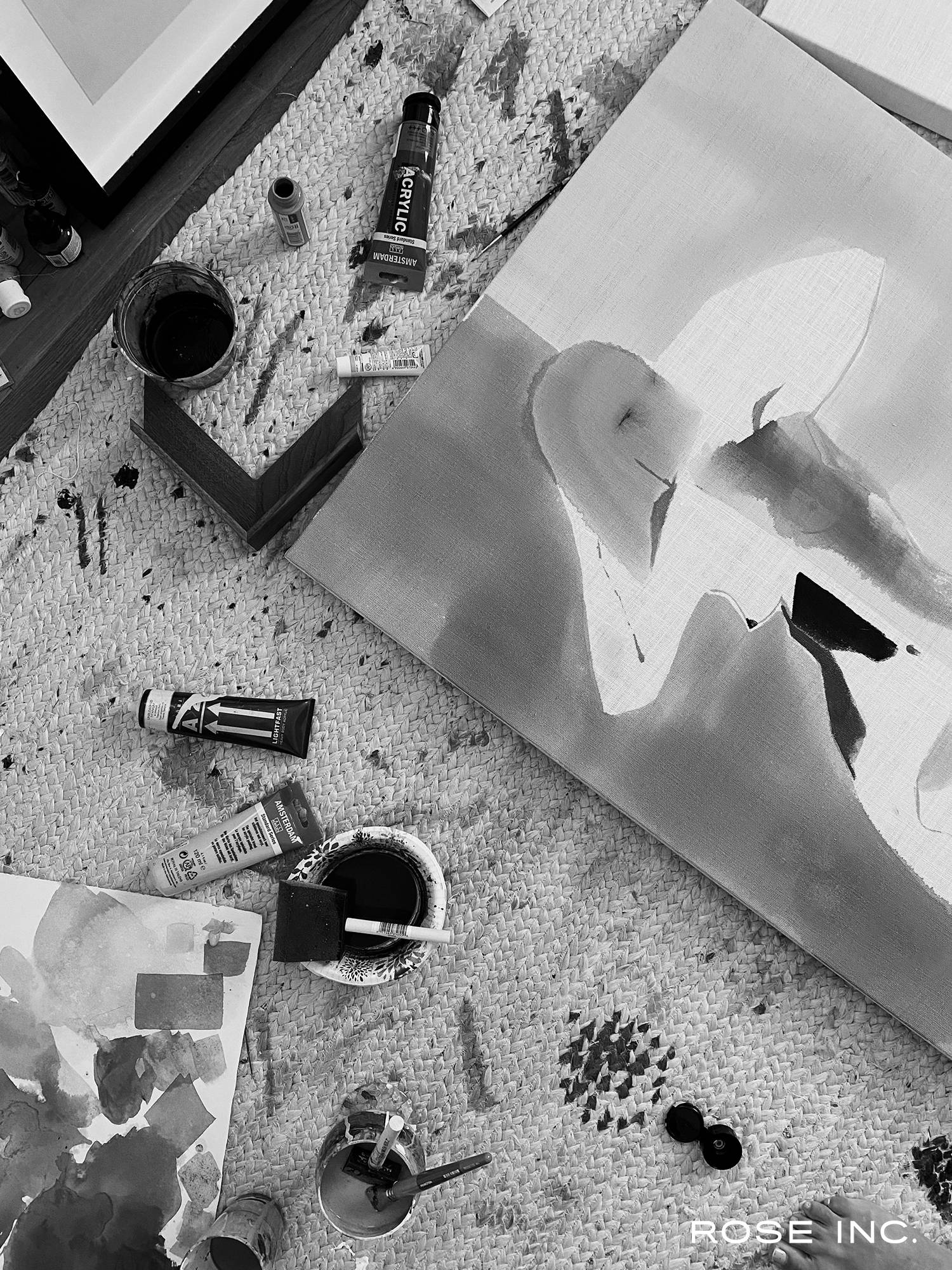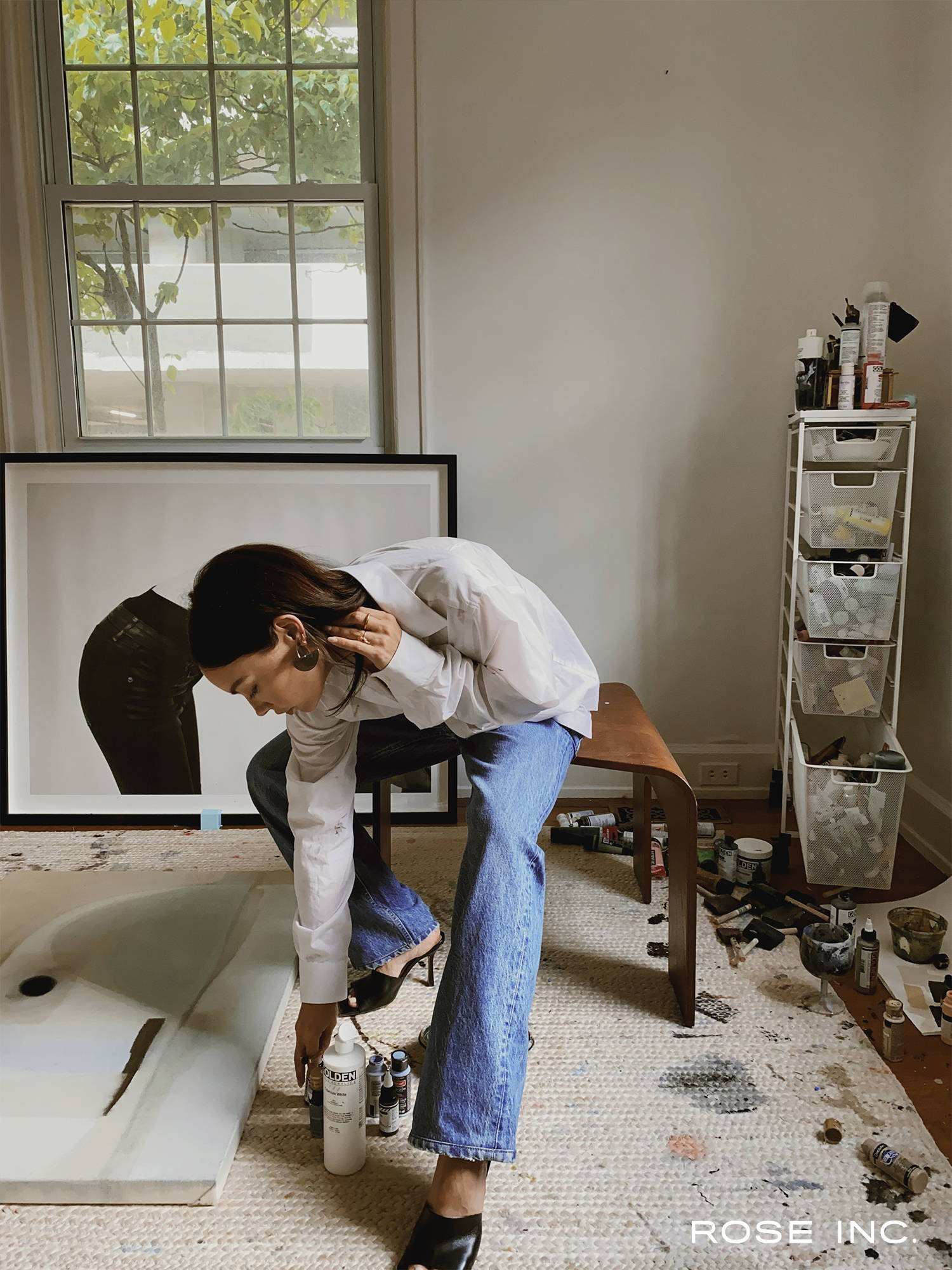 RI:
Tell us about your relationship with beauty. How did you come to appreciate it?
KG:
I used to rely too much on receiving validation from others to feel beautiful. I have arrived at a place where I know it is up to me to maintain beauty by constantly working on being a good human and working from the inside out. When I am happy, I feel my most beautiful self.
RI:
What does "beauty" mean to you?
KG:
Beauty is confidence from within. Beauty is kindness and empathy. Beauty is listening and standing up for things you believe in. It is warm happiness deep inside your soul that radiates from the inside out.
RI:
Looking back, do you recall your earliest beauty-related memory?
KG:
It's kind of a funny story. My parents got me a makeup set for Christmas when I was about five. I was so excited! I put that makeup on every inch of my face the moment I opened the package. About 20 minutes after applying the clown-like look, I broke out in seriously nasty hives. Safe to say the makeup set was not natural, organic, and cruelty-free. It was the Eighties.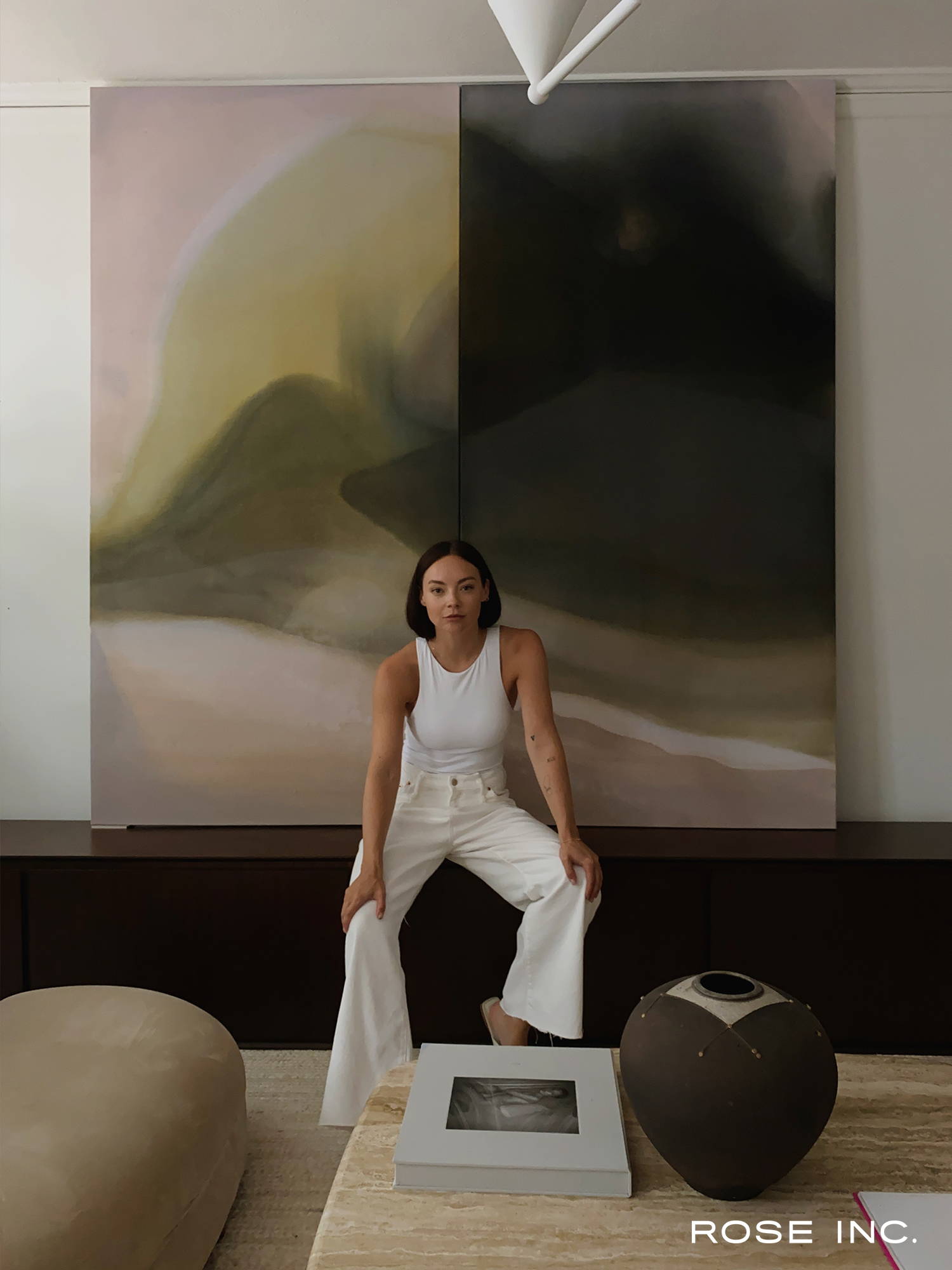 RI:
That was certainly a special time for beauty. So, did you have a natural curiosity about beauty or did someone (or something) pique your interest?
KG:
For me, beauty has been a natural curiosity, but my mother definitely influenced my desire to keep myself "maintained." Growing up, she always had her hair colored and styled. She also always had her nails done (and still does). I remember going to the makeup counter with her at department stores when I was little. It always felt like such a glamorous errand. My grandmother also always let my sister and me know when it looked like we "needed some blush."
RI:
Has anyone inspired your look over the years? Has it changed?
KG:
My look took many years to feel just right and authentic to me. I think the issue was that I was looking for others to influence my aesthetic. Now that I am in my late thirties, I have adopted a no-fuss, modern-minimalist approach to my look. I think it's here to stay!
RI:
What does your beauty routine look like these days?
KG:
Truly, I only really put on makeup about three times per week. I have, however, been focusing a lot on my skin care as I fall into the late thirties club. I get facials once a month and have started adding lasers to the game. Working out is another major component to my beauty routine—and drinking lots of water!
RI:
Do you have any special beauty tricks you rely on?
KG:
I love to do a face mask three times per week in the morning.
RI:
What are some of your favorite makeup staples?
KG:
I have used the Trish McEvoy eyebrow pencil for years. It has such a natural pigment to it. I have also been buying Trish McEvoy mascara for a couple of years now. I have oily skin, so most mascaras tend to fall and crumble under my eyes, creating a dark circle look by the end of the day. The Trish mascara has a rubbery texture when it dries, so no under-eye issues.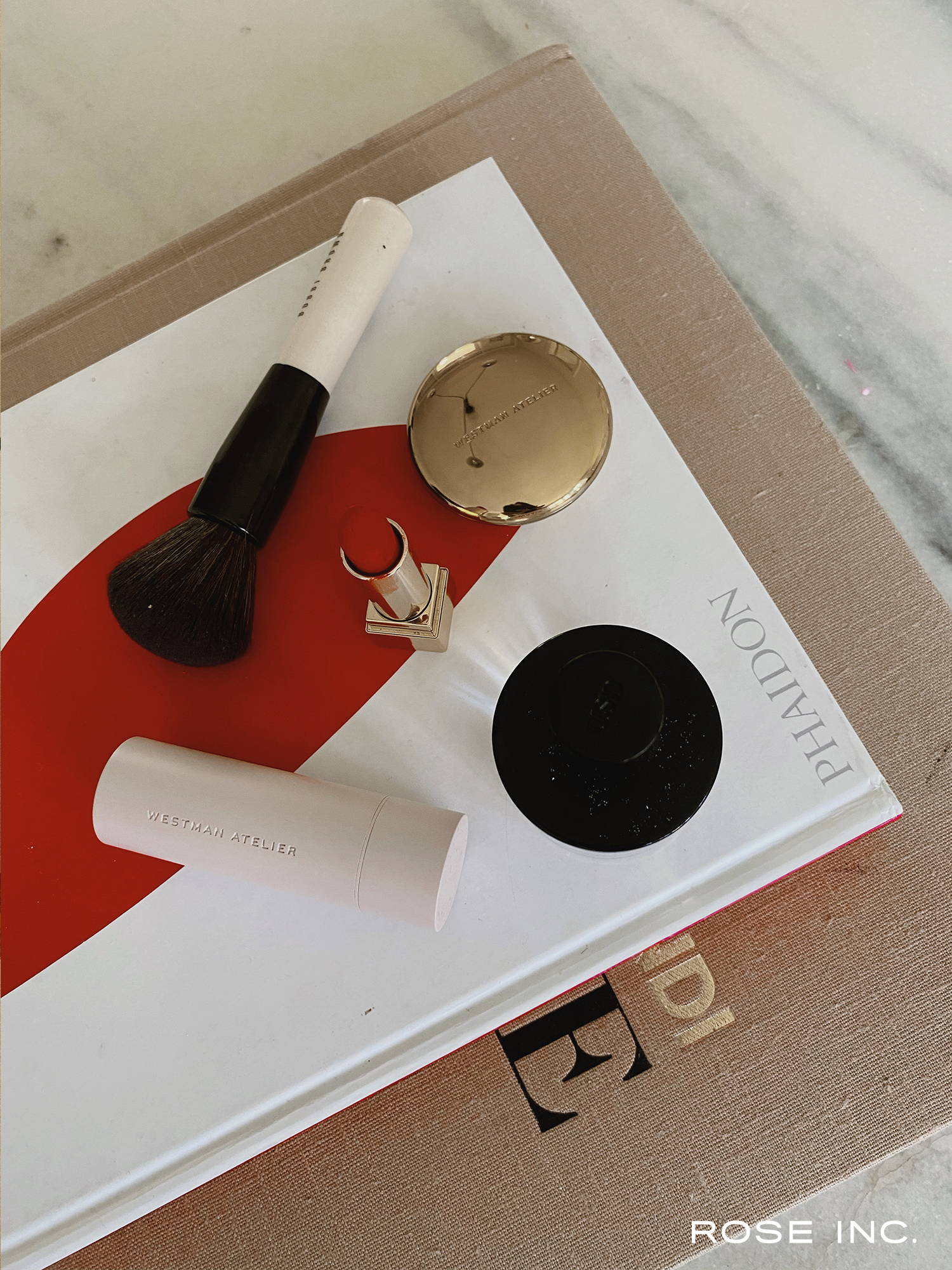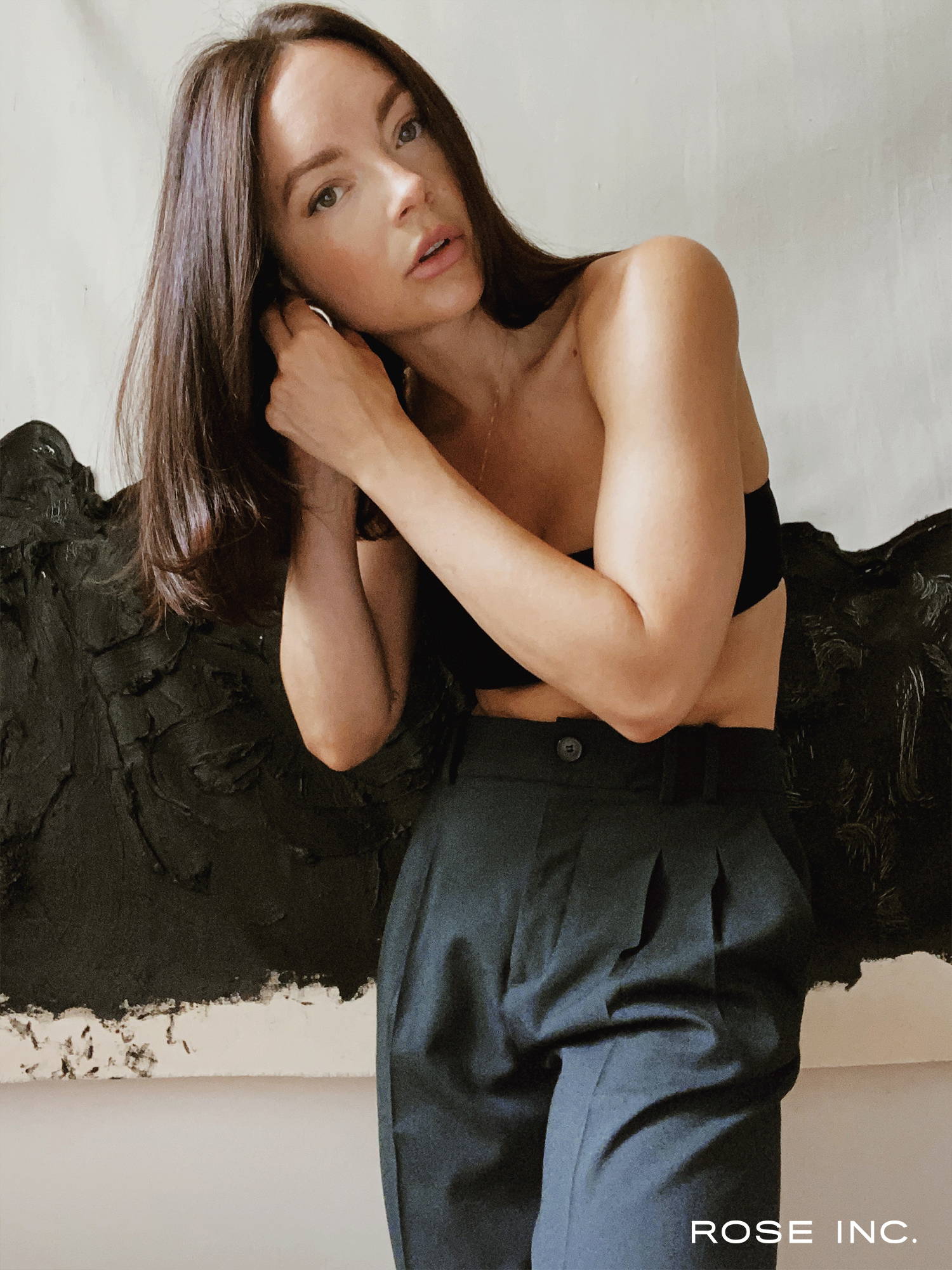 RI:
Reflecting back, did you learn anything surprising about yourself since the pandemic began?
KG:
Yes! I have grown so much during this pause. It has been a great time to self-reflect and decide what the most important things in my life are. Material things feel a little less important at the moment. I have had time to focus on only owning what I really, truly need. It's very freeing!
RI:
Couldn't agree more. What a great answer. Do you have any self-care practices that have helped you cope with stress and/or anxiety?
KG:
Constantly staying in motion helps me with anxiety. If I sit for too long, I start to spiral if it's been a stressful day. I have to do at least 30 minutes of exercise a day (an hour on a typical day). Meditation and breathing. Filling my body with healthy food. Listening to music and dancing.
RI:
And finally, what is your hope for the future?
KG:
My hope is that this new movement will force everyone to be so uncomfortable that we will have no choice but to become a part of the change. To dig deep and discover why many of us haven't been a part of the change until now—and vow to continue to serve others instead of our egos.