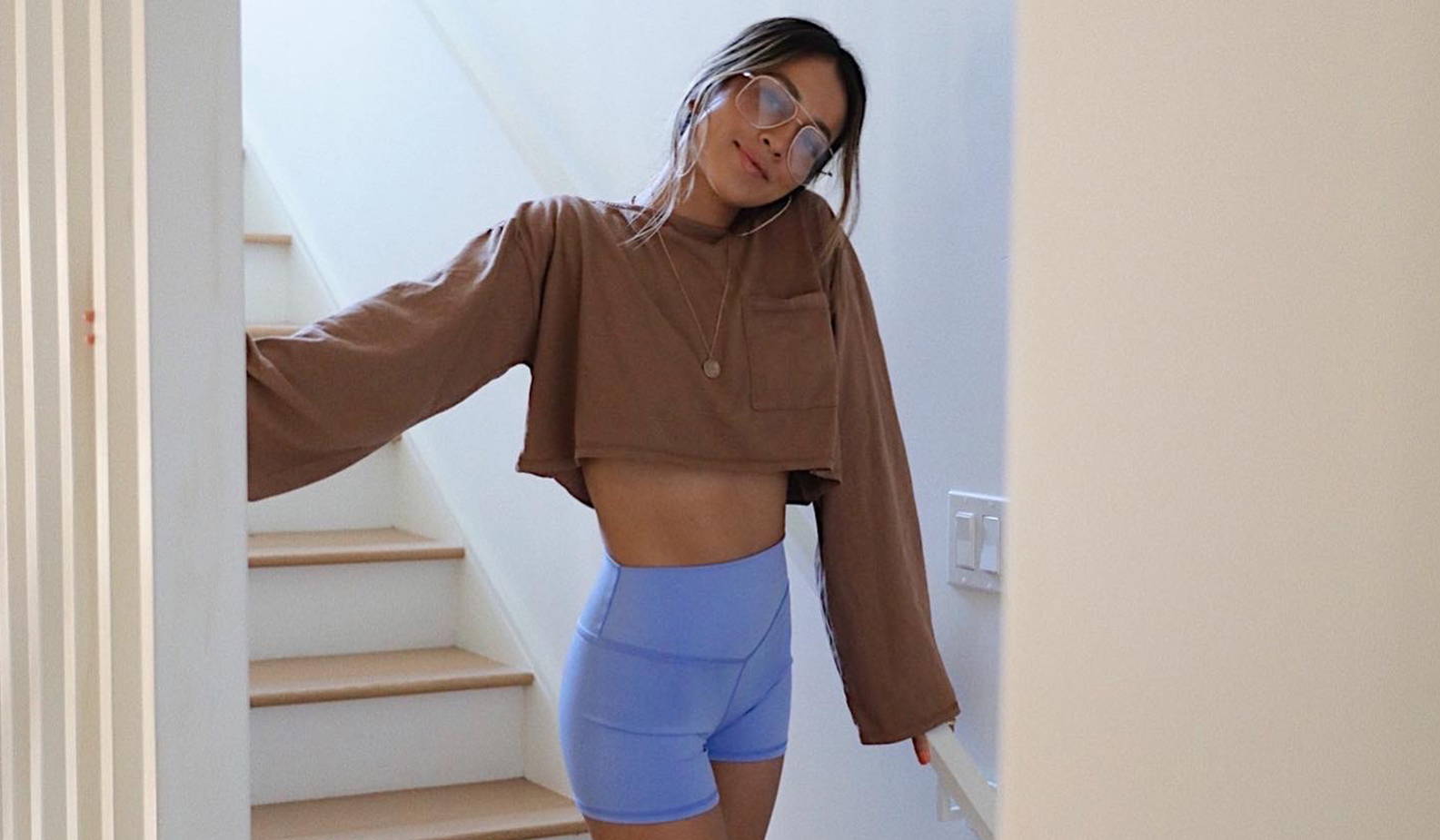 10 / 11
INTERVIEWS
The Profile: Julie Sariñana
Everybody has a story about beauty. In Rose Inc.'s The Profile, some of the world's most intriguing people share theirs. In this intimate interview series, we get (virtually) up close and personal to explore their definitions of beauty, path to self-confidence, and the power of femininity. Featuring imagery shot through their own lens, The Profile presents these compelling personalities in a new light—one that illuminates their own journey, dreams, and desires while highlighting their unique relationship with beauty.
If you don't know Julie Sariñana by her full name, you probably recognize her online alias: Sincerely, Jules. As an early adopter to the personal style blog space, she's part of the first generation of fashion influencers. Raised in Los Angeles, the Mexican-American content creator got her start at the Fashion Institute of Design & Merchandising then worked as an editor and stylist before launching her blog. It's been over a decade since she first started what has now grown into her personal brand and, in that time, she's amassed more than five million Instagram followers, traveled the world, and started a clothing line by the same name.
Reflecting on her relationship with social media, she tells us: "Social media is what you make it to be. For me, I treat it as a way to share, inspire, and use my voice to be positive and leave a meaningful footprint." It's a mission that, as the influencer space changes, she's optimistic she'll be able to continue to deliver on. "I think the future of what I do has so much potential to keep growing into other avenues and topics," she says. "It's given regular people like myself a platform to motivate, inspire, promote, and stay active in topics we truly are passionate about."
Rose, Inc. caught up with Sariñana to talk about how her Mexican culture influences her taste, her daily makeup protocol, and what beauty means to her, ahead.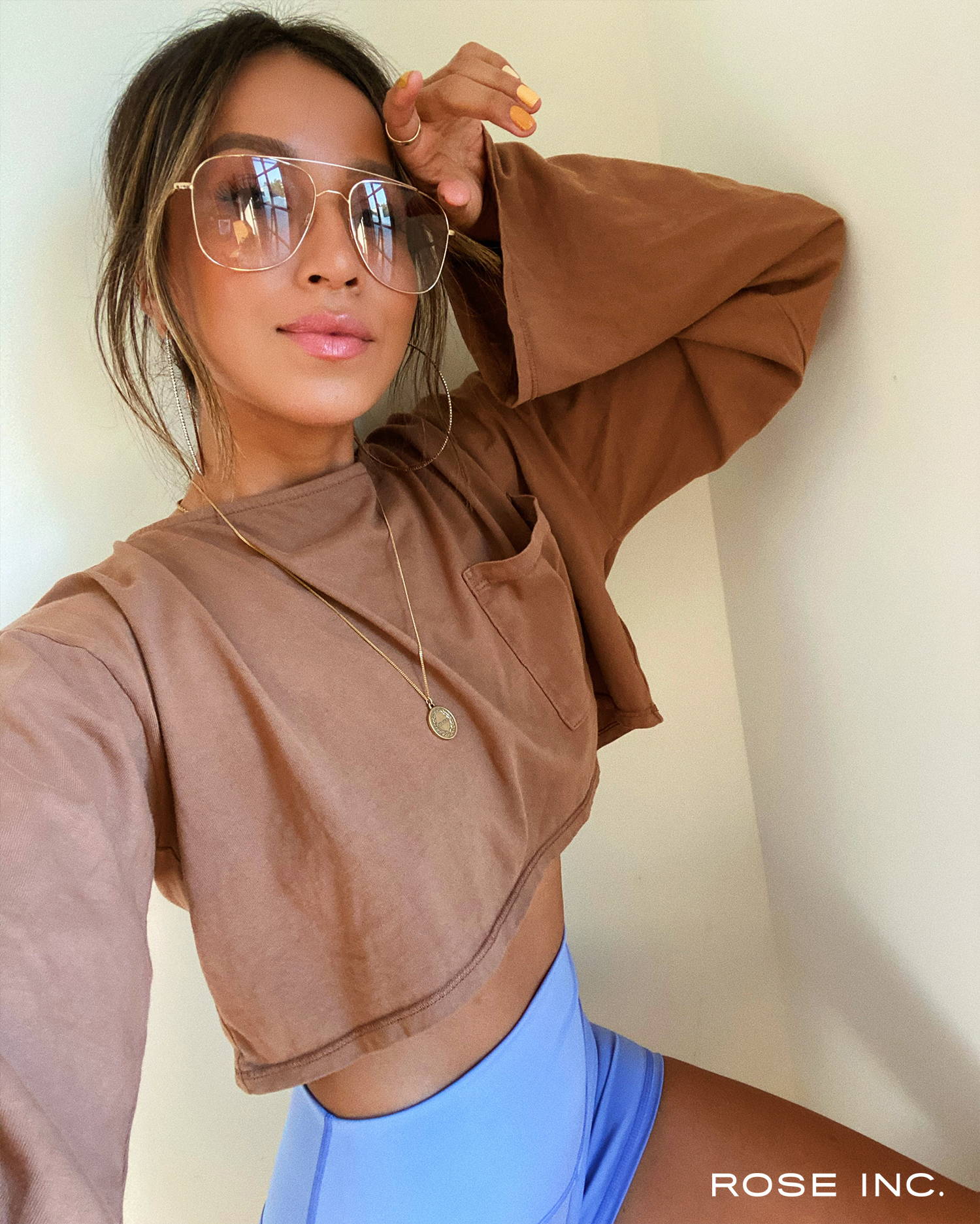 RI:
What have you learned during the pandemic?
JS:
I've learned that the journey of unconditional love has many facets and empathy is the most important emotion we can harness and apply to life and those around us. This pandemic experience has given us all a reality check to slow down and never take anything for granted. I learned to not stress the small things and instead redirect that energy into taking care of my mental health and what makes me feel good.
RI:
Has your relationship with fashion or clothes shifted at all over the past couple of months?
JS:
My relationship with fashion and clothes has totally shifted during these last few months. As much as I love fashion and shopping, more important issues have taken priority over clothing like social justice and change. However, discussing fashion-related news during these times we are living in has definitely helped lighten the mood with friends, even if it's for a tiny bit.
RI:
What are your plans for fashion month this upcoming season?
JS:
I'm actually very happy to be swapping fashion month for being home. Fashion month is always the busiest and most stressful month of the year so having this little break from it is refreshing.
RI:
What inspires you when you get dressed in the morning?
JS:
Bright, bold colors! Mixing and matching bright colors during a time that feels dark and uncertain definitely inspires me to look forward to better days.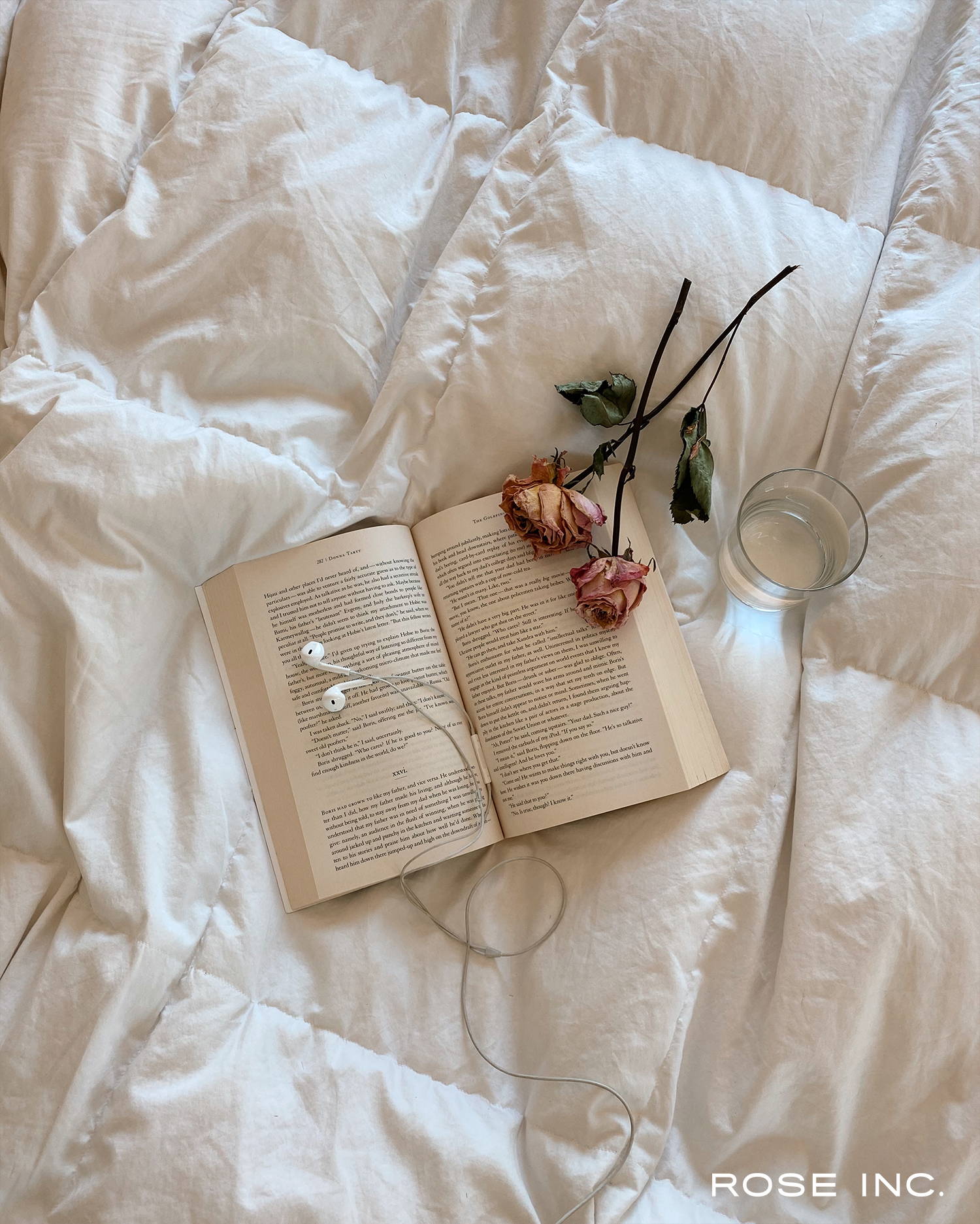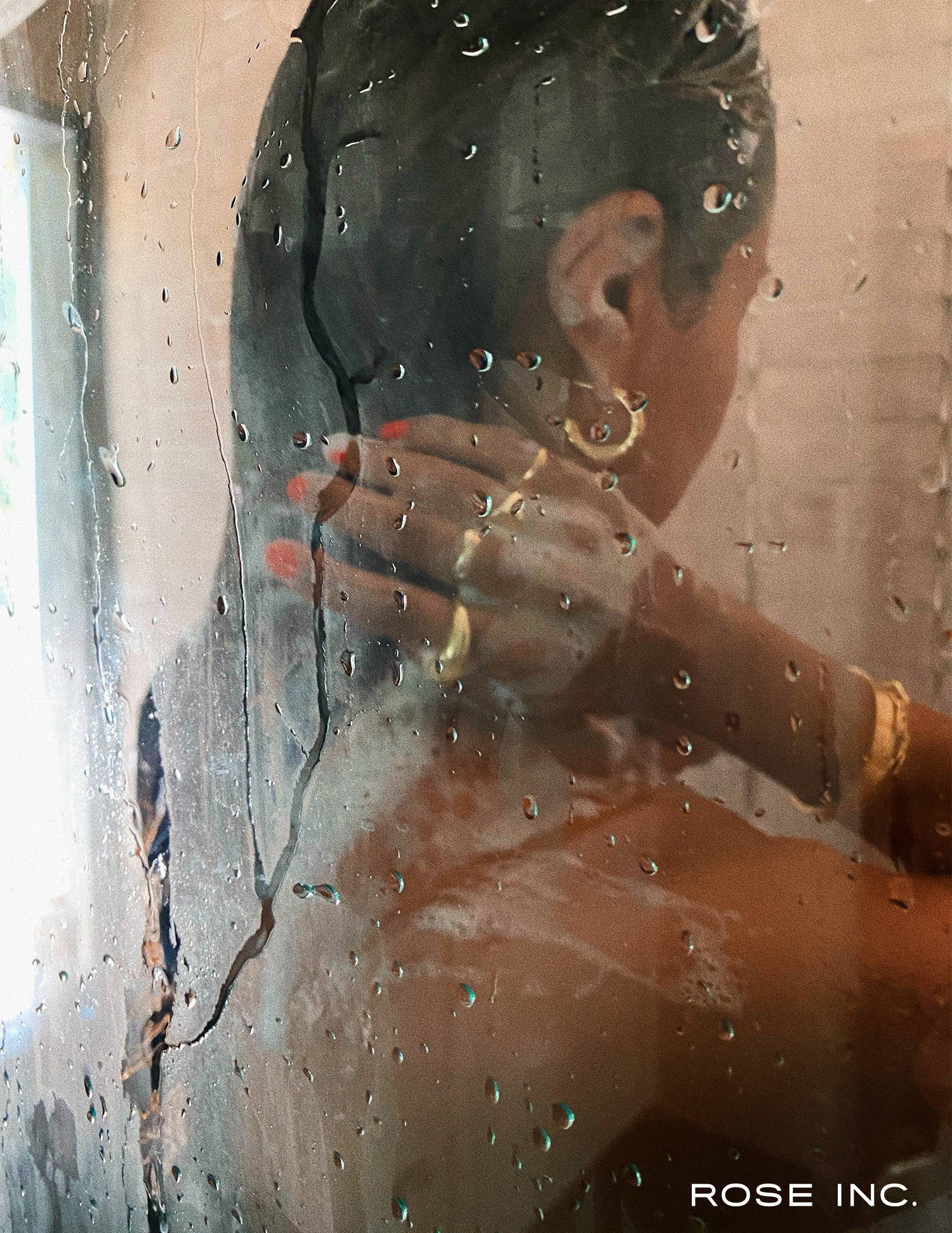 I don't believe in rules when it comes to beauty.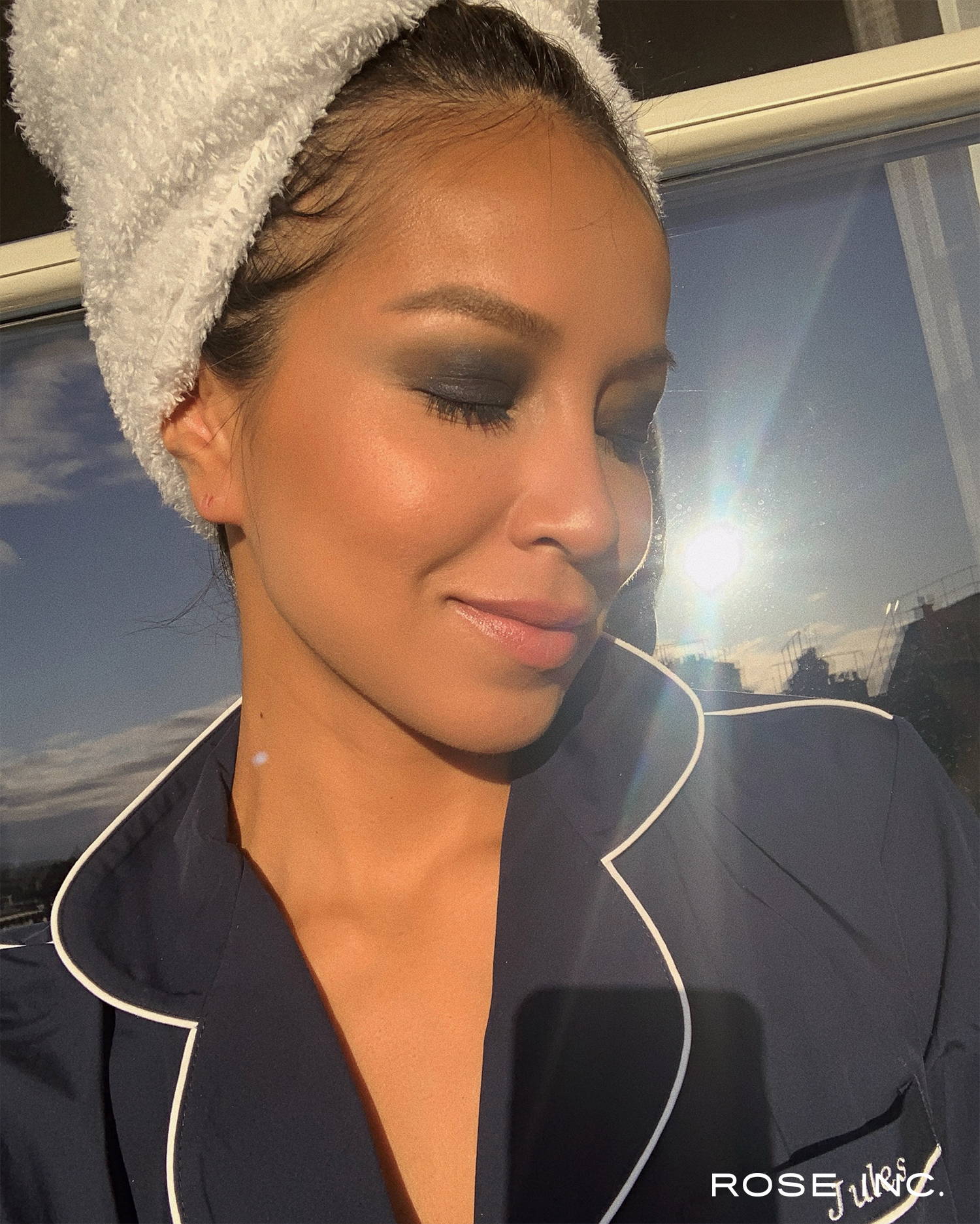 RI:
Does your Mexican culture influence your fashion sense?
JS:
Being Mexican has definitely influenced my taste in everything I do—not just in fashion. There's so much richness and color in Mexico and I love that about my country! The beauty of each city, the people, the handmade garments, the food, the music, there's so much of Mexico that influences my world.
RI:
Have you taken up any hobbies during this time?
JS:
I've done a lot of home designing and decor projects. I've never had the time to really get things done around the house because I was constantly traveling, so during this quarantine all the house projects that were put on hold have gotten checked off my list. Experimenting in the kitchen has been fun, too.
RI:
You've traveled all over the world, which places or cultures have left an impression on the way you think about makeup and skin care?
JS:
I'd say France for its natural and minimal approach to beauty and makeup. Japan for its emphasis on having great skin.
RI:
What's your earliest beauty memory?
JS:
My earliest beauty memory was waxing my brows back when I was in 9th grade. I thought I was so cool doing it.
RI:
What does your everyday makeup look like?
JS:
I love to go makeup-free when I'm at home. When I do have to wear makeup, I tend to go for a natural look. I love to groom my brows, curl my lashes, and wear Dior foundation, a little bit of bronzer and blush, and a rosy-colored lipstick.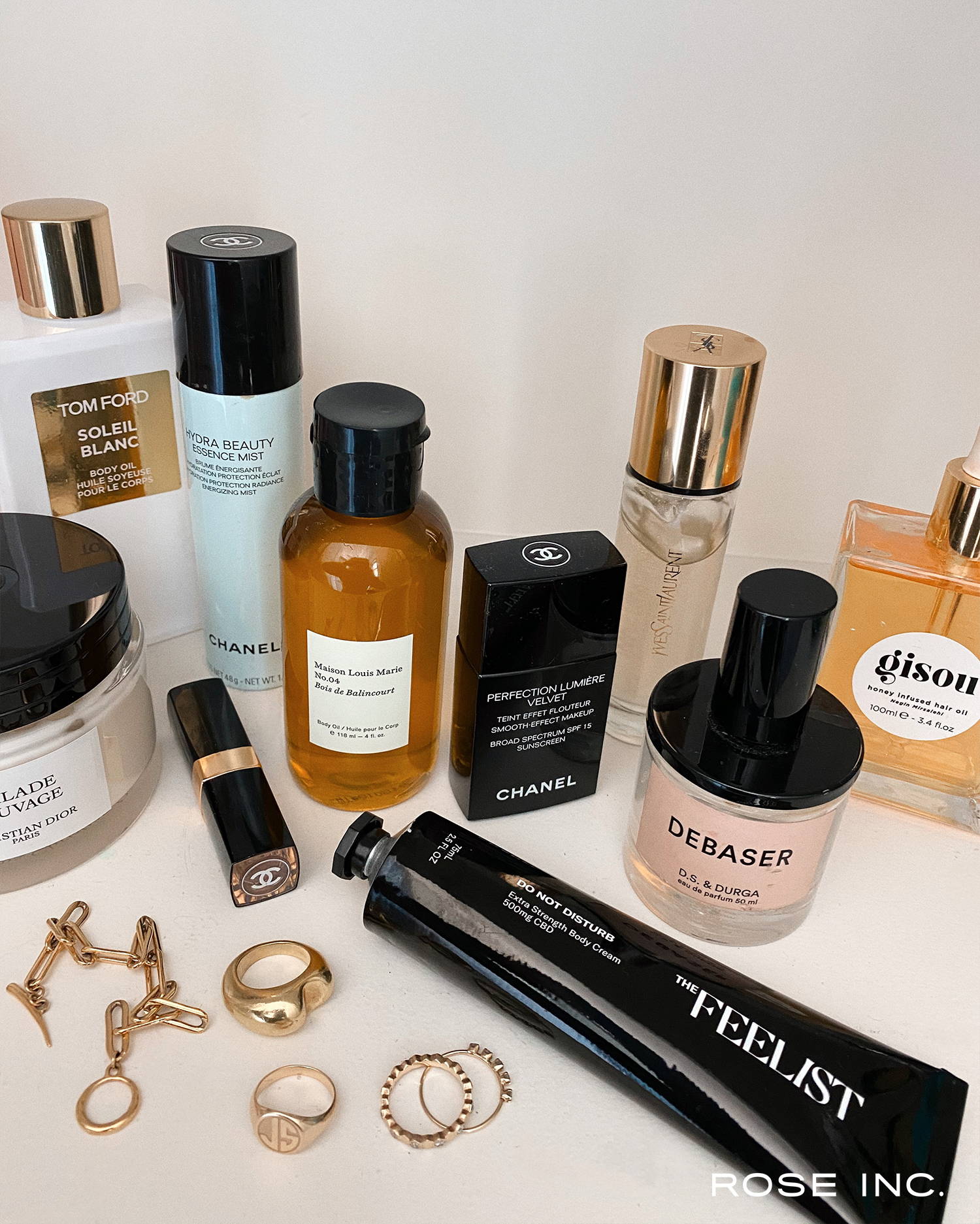 RI:
If you had to limit your makeup routine to three products, what would they be?
JS:
Bronzer, mascara, and brow pencil.
RI:
What do you look for when picking beauty products?
JS:
I like to experiment and play with new beauty products all the time but I am very loyal to the ones I love. I would say sustainable, non-chemical, organic, and clean... oh, and good packaging!
RI:
What's your skin-care regimen?
JS:
I like to keep things on the simpler side and not overwhelm myself with tons of products, so my regimen is pretty simple: Gentle cleanser, toner, moisturizer, and I rotate a mandelic serum with coconut oil every other night.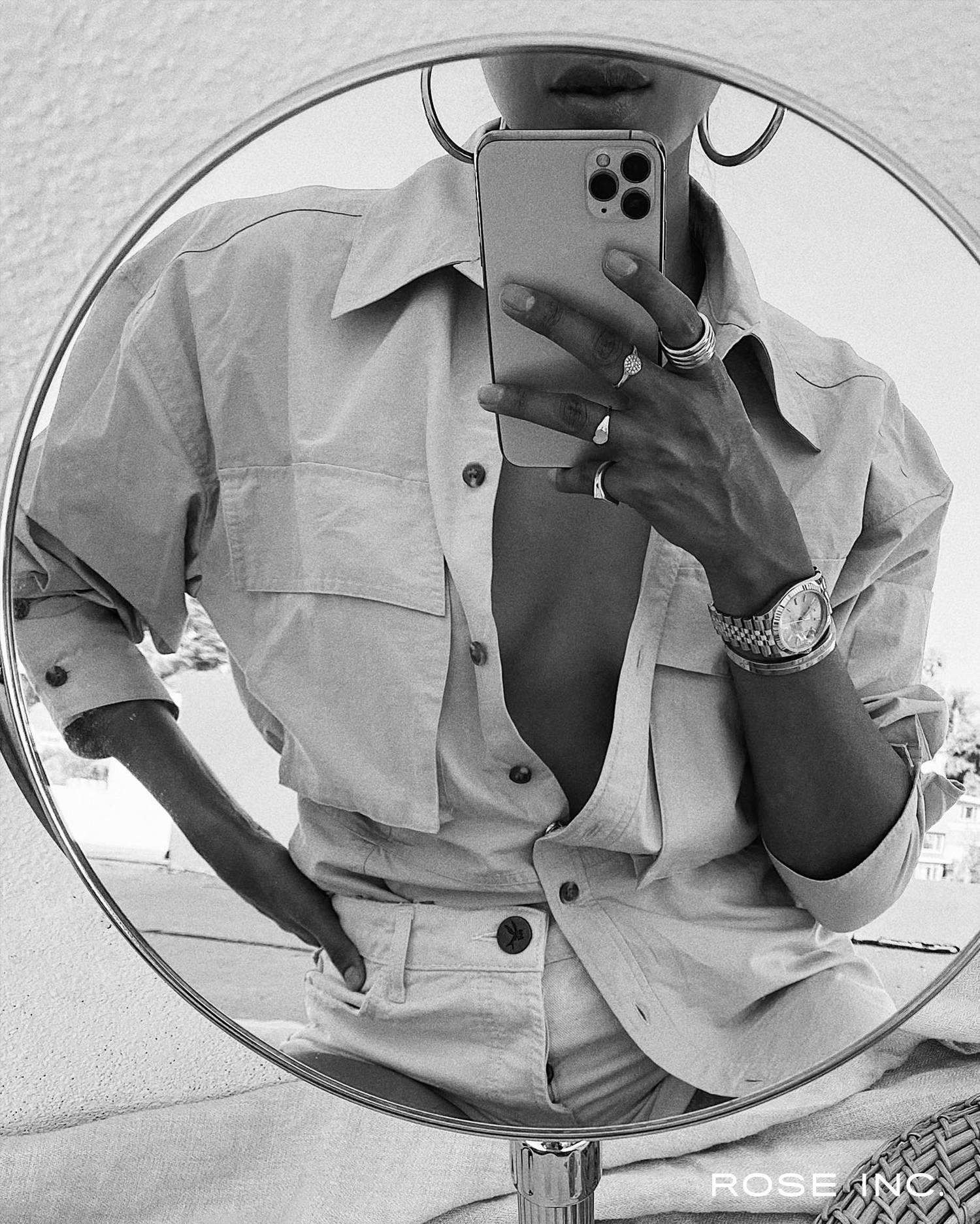 RI:
Which beauty rules do you break?
JS:
I am such a lover of self-care but I don't believe in rules when it comes to beauty. For me, there's no right or wrong—it's whatever works for you.
RI:
What does beauty mean to you?
JS:
Beauty to me means loving you, for you. Feeling comfortable and confident and embracing all of you as a person, inside and out.
RI:
What was your first perfume and what drew you to it?
JS:
Ralph by Ralph Lauren. I was obsessed with this perfume! So many memories with this perfume during my teenage years. Now it makes me want to go and buy it again!
RI:
What's your go-to now?
RI:
What do you do when you need a mood boost?
JS:
When I'm going through something and need a mood boost, I love to visit my parents. They always know the right thing to say to make me feel better and see things in a different light.
RI:
What are your hopes for the future?
JS:
To live in a better world where racism and social injustices don't exist. On a more personal note, I'd love to expand my brand into different categories, travel to new places, and start a family.