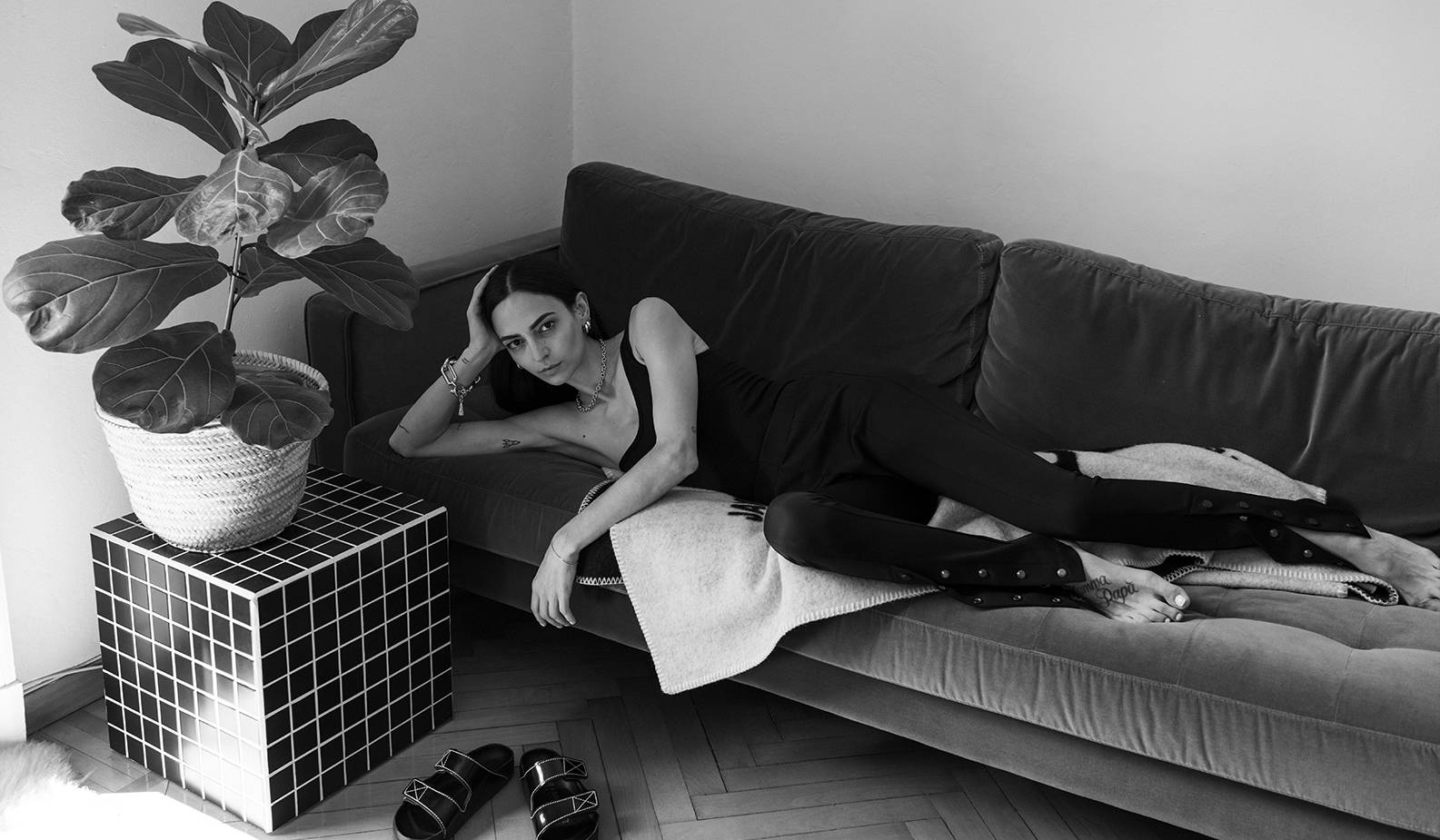 08 / 23
INTERVIEWS
The Profile: Ilenia Toma
Everybody has a story about beauty. And in The Profile, a new evolution of Rose Inc.'s Go-See feature, some of the world's most intriguing people share theirs. In this intimate interview series, we get (virtually) up close and personal to explore their definitions of beauty, path to self-confidence, and the power of femininity. Featuring imagery shot through their own lens, The Profile presents these compelling personalities in a new light—one that illuminates their own journey, dreams, and desires while highlighting their unique relationship with beauty.
Ilenia Toma was an influencer before it had a proper definition, but that doesn't mean breaking into the fashion world was straightforward. "As a Swiss citizen, finding the connection to fashion was not easy," Toma says, noting that the country lacks a robust industry. Instead, she became a hairstylist to satiate her creative hunger, then in 2012, started her blog and discovered street-style platform Lookbook.nu. Thanks in large part to its reach, plus that of Instagram, she was able to grow her interest in style into a full-time job.  
Eight years later, the Milan-based creative is spreading her wings even further. She started a creative agency, SIILENT Studio, with her partner Simon Nygard and just graduated from the European Institute of Design where she studied fashion communication and marketing. Fittingly, her thesis was about the history and democratization of influencing. "Before, what only a celebrity like Lady D or Paris Hilton could achieve is now possible for every person with a message and passion for it—and, of course, an internet connection," she says. "Through the digitalization of media the word 'influencer' was born."
Toma speaks more about the world of influencing, her takeaways from her previous career in beauty, and her hopes for the future with Rose Inc., below.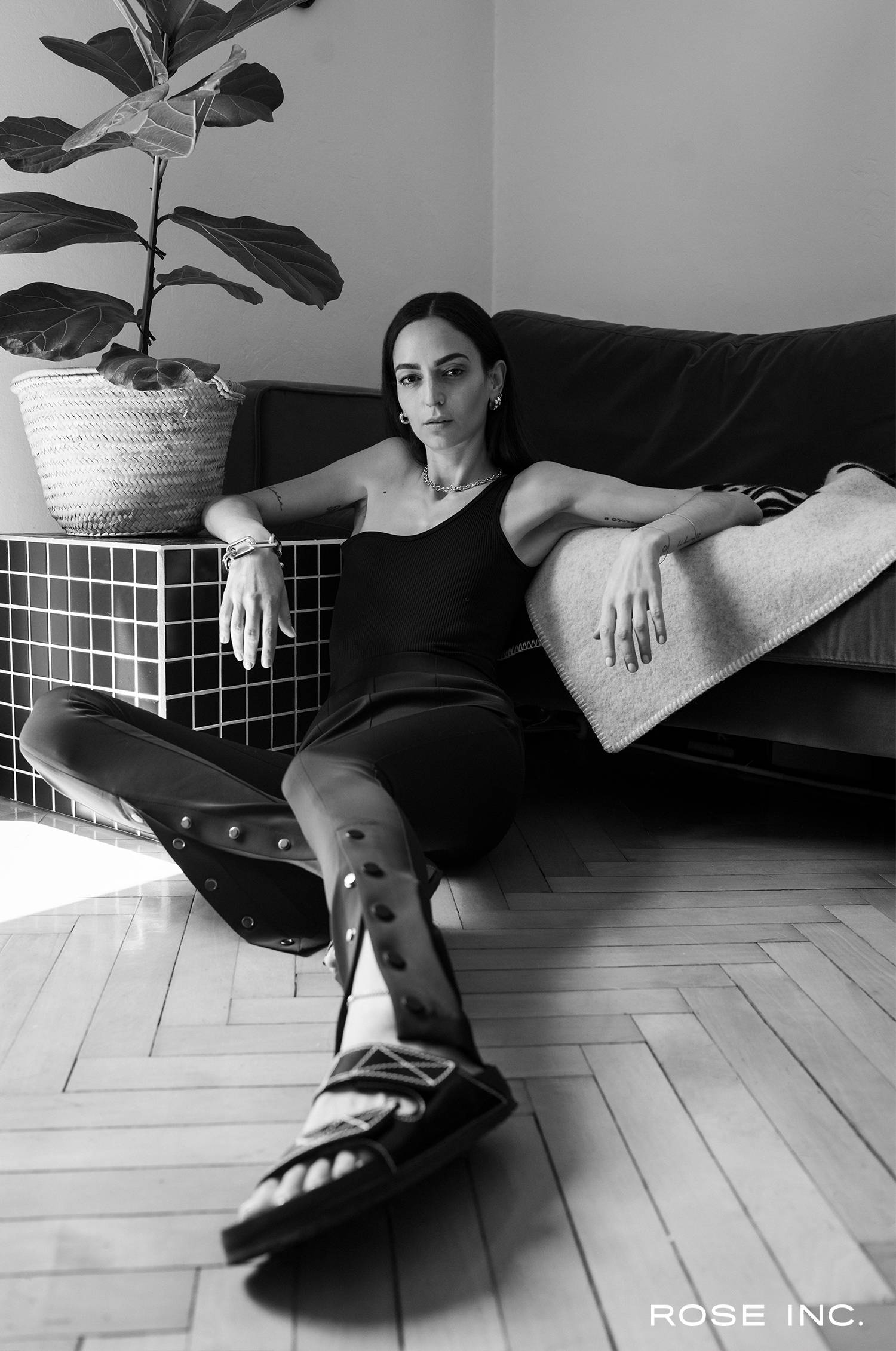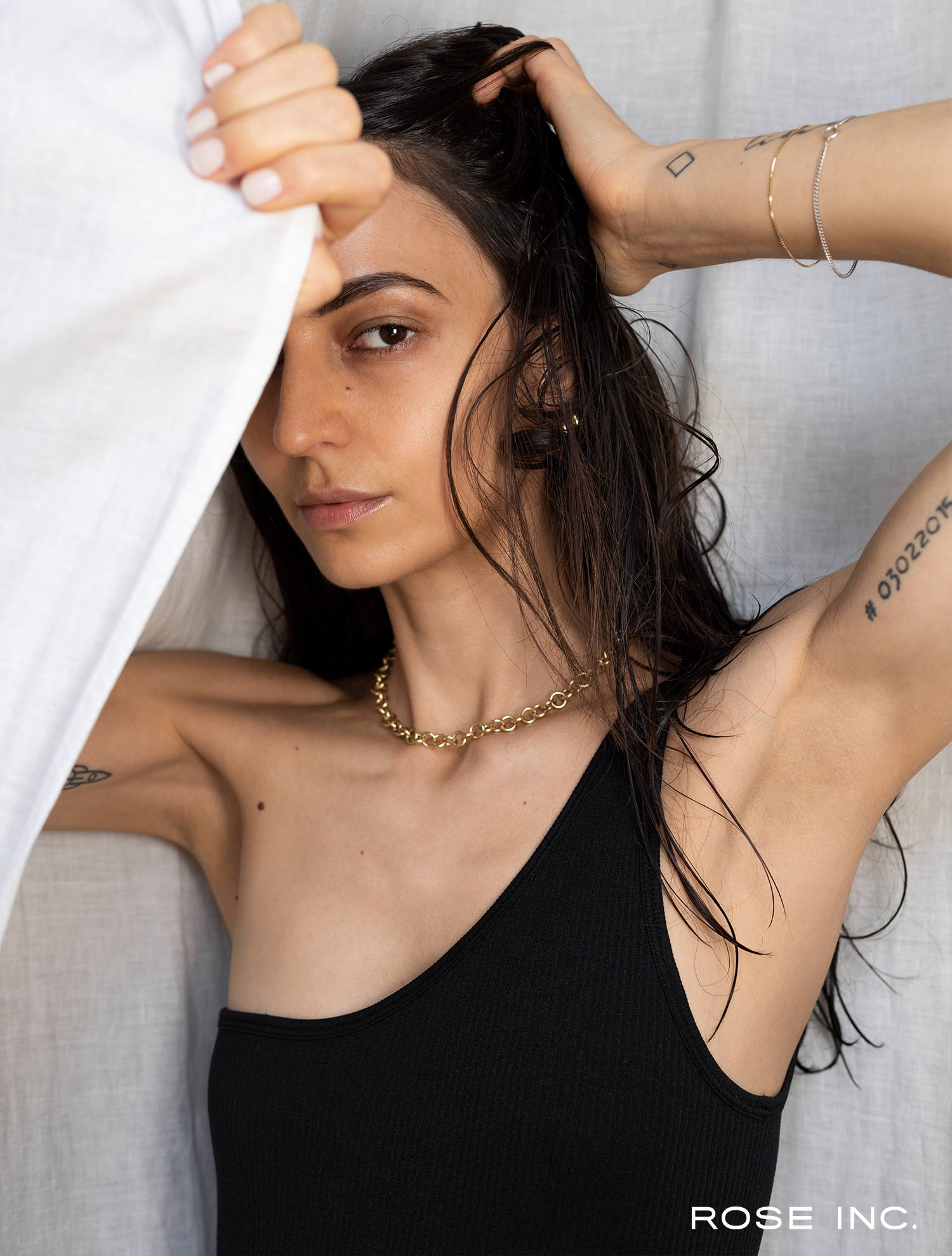 RI:
It's been a life-changing year for all of us. What have you learned during this time?
IT:
How important it is to have a stable daily routine and how much I actually love to have structure at home, especially as a freelancer. What I figured out is how much I miss nature and how little I missed the busy lifestyle of an influencer.
RI:
Have you taken up any hobbies during this time in isolation?
IT:
Simon and I have continued to integrate hobbies such as sports, long walks with our dog, cooking, and working on creative content. My creativity definitely expanded during the lockdown as I finally had time to be more focused in my research and editing.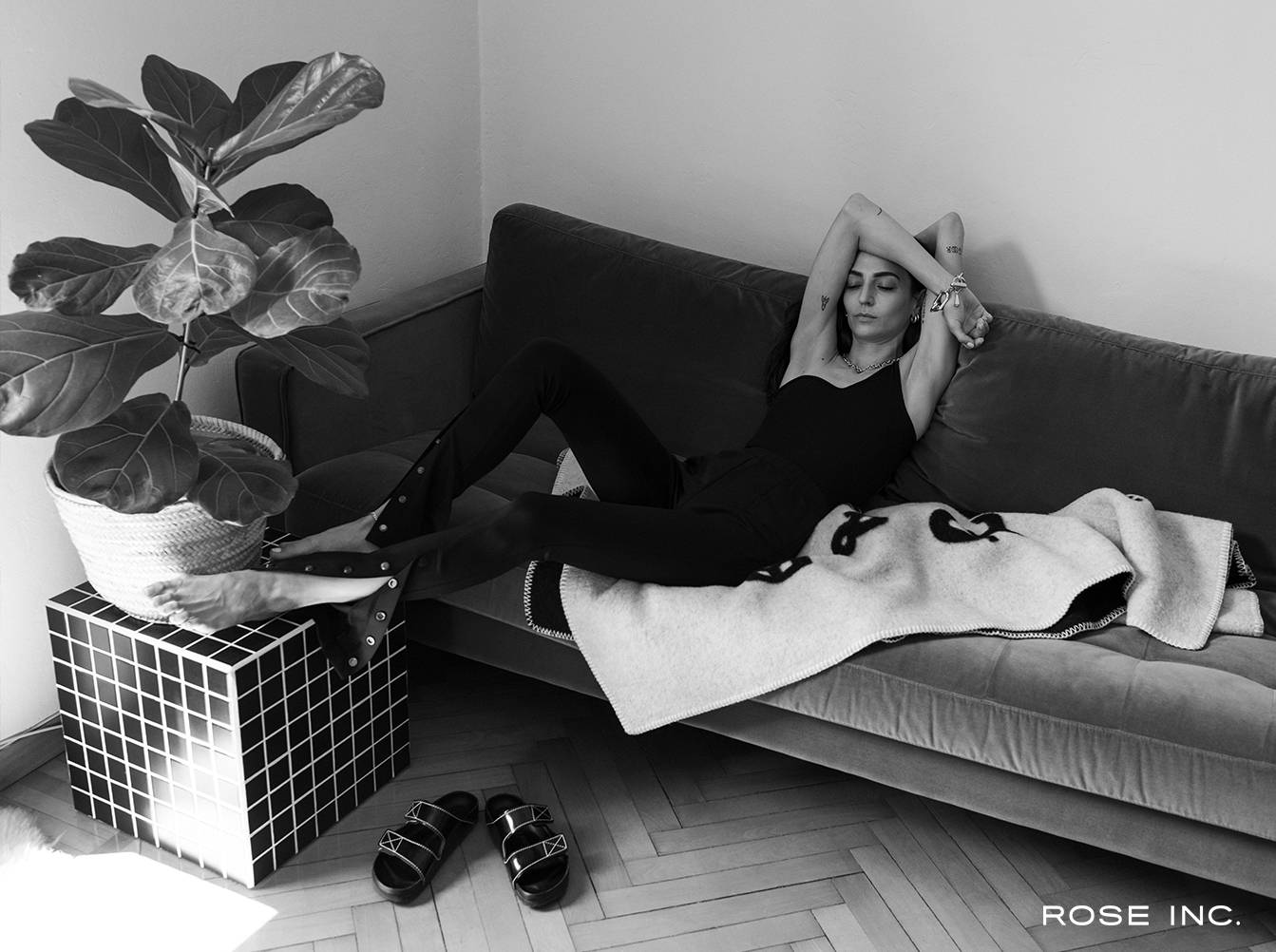 My creativity definitely expanded during the lockdown…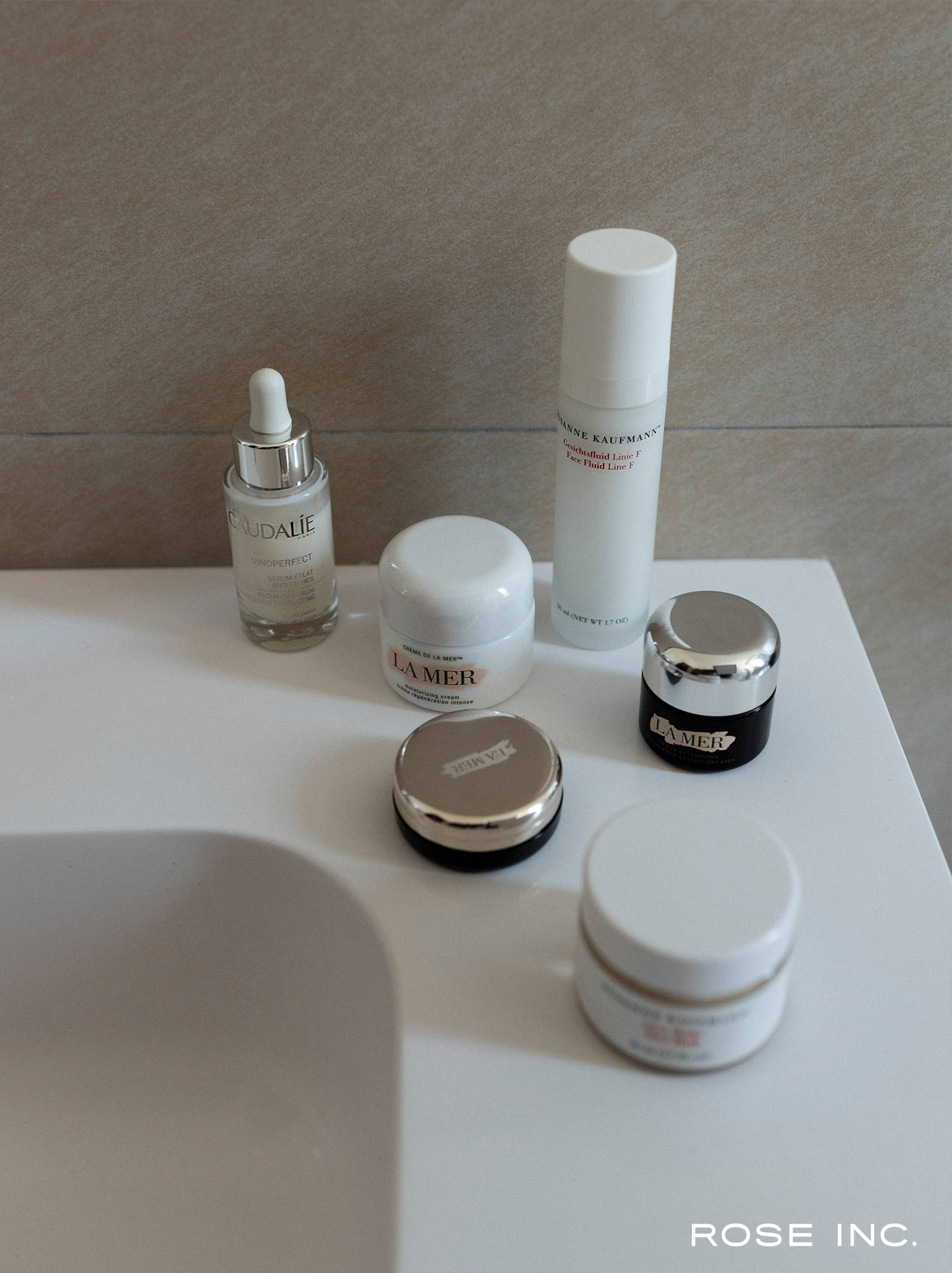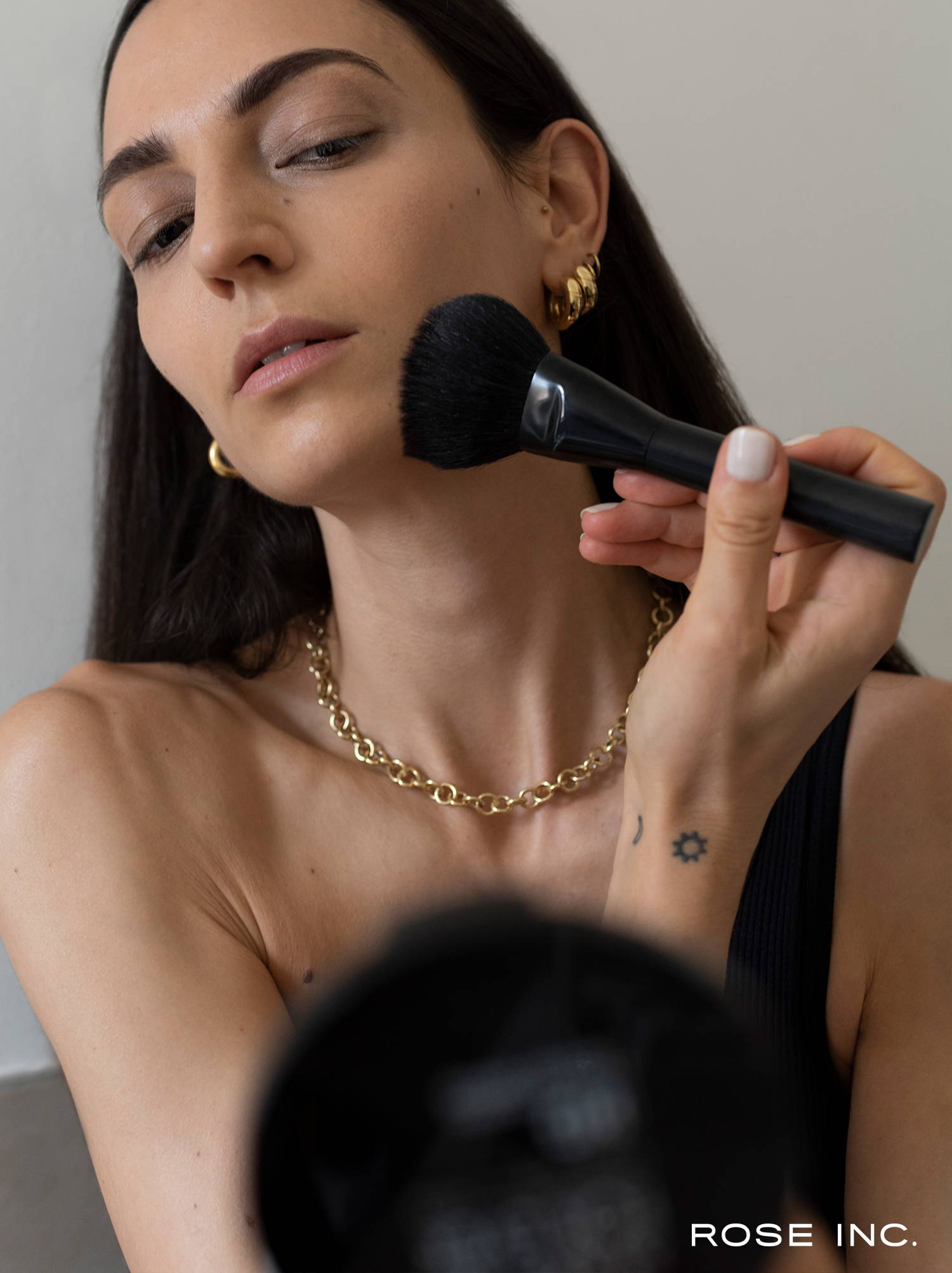 RI:
What are your plans for Fashion Month this upcoming season?
IT:
We will attend Copenhagen Fashion Week and Milan Fashion Week for sure. We are still not sure about Paris as the situation can change again. Our plan is now to focus on our creative agency rather than our influencer careers.
RI:
When you get dressed in the morning these days, what inspires you?
IT:
I like to be comfortable and feel like myself. Before, I tried to be more fancy and do complex stylings until I understood that it's not really me, I am more minimal.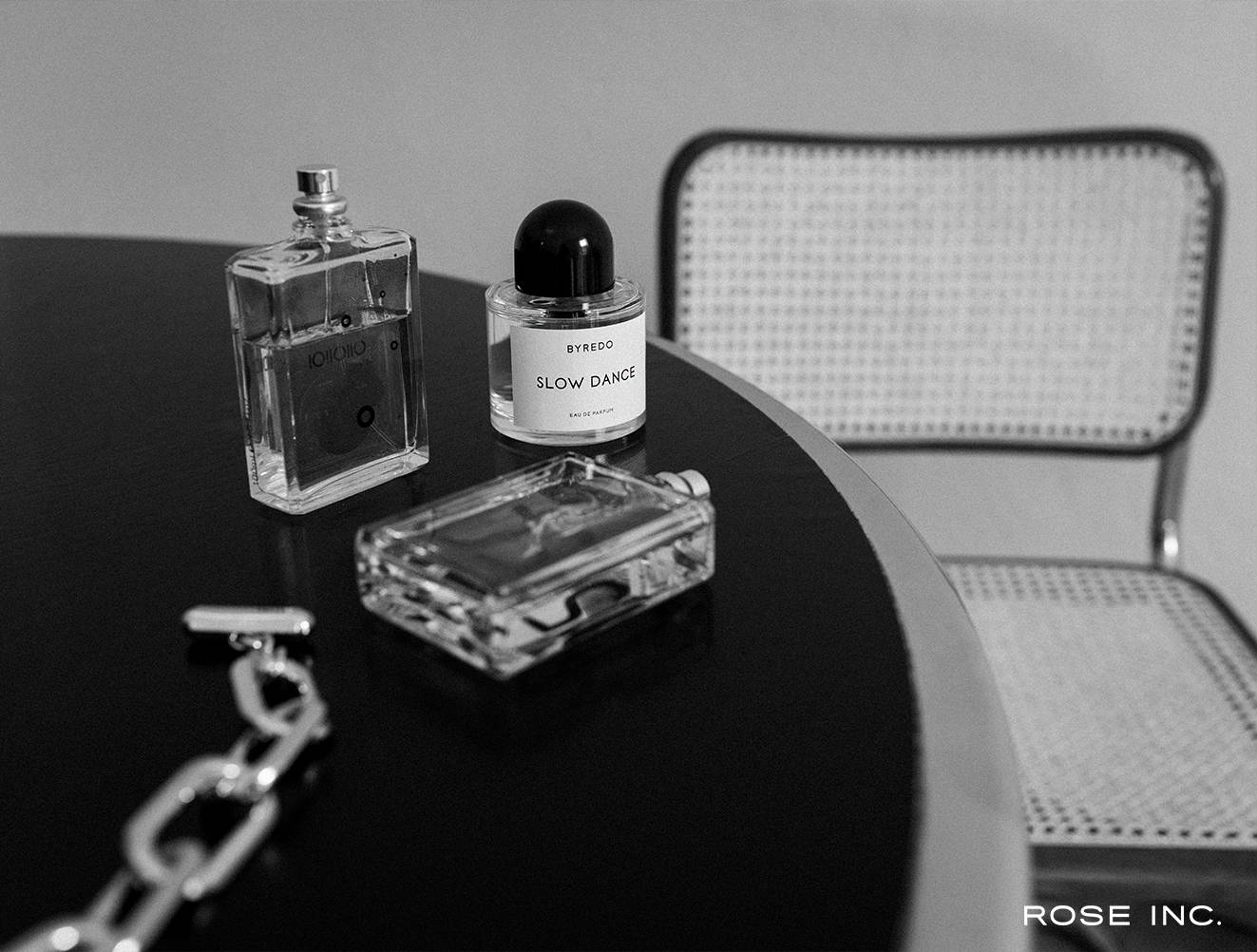 RI:
What's your earliest beauty memory?
IT:
I remember having a small modeling job when I was 13 and my mom helped me shape my eyebrows and apply makeup. If I could go back I would certainly not shape my eyebrows anymore but leave them natural.
RI:
Are there any hair tips or tricks you've taken from your years as a hairstylist?
IT:
Don't change your natural hair! Accept who you are and how you look. There is a reason why you were born with curls or black hair, because it suits you and it's part of who you are.
RI:
What does your beauty routine look like now?
IT:
I've had a strict skin-care routine since I started studying to become a hairdresser when I was 19. I remove my eye makeup, wash my face, use a tonic, apply a serum, then I use a day cream in the morning and a night cream in the evening. I also use a cooling eye roller in the morning and an intense eye cream in the evening, plus face mists and lip balms several times a day. I do a peel and mask two or three times per week, then use face tools to shape and massage for a perfect facial treatment.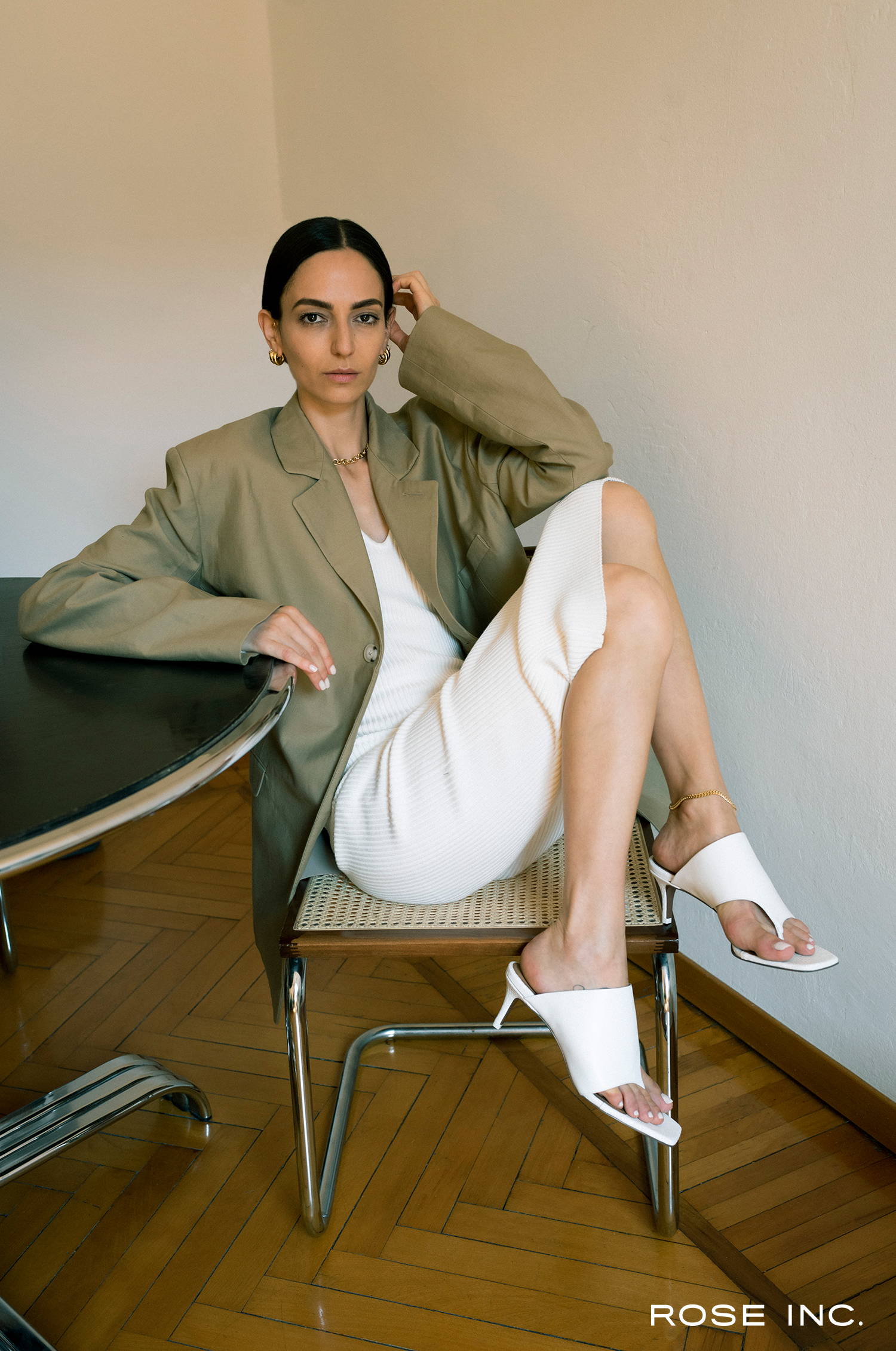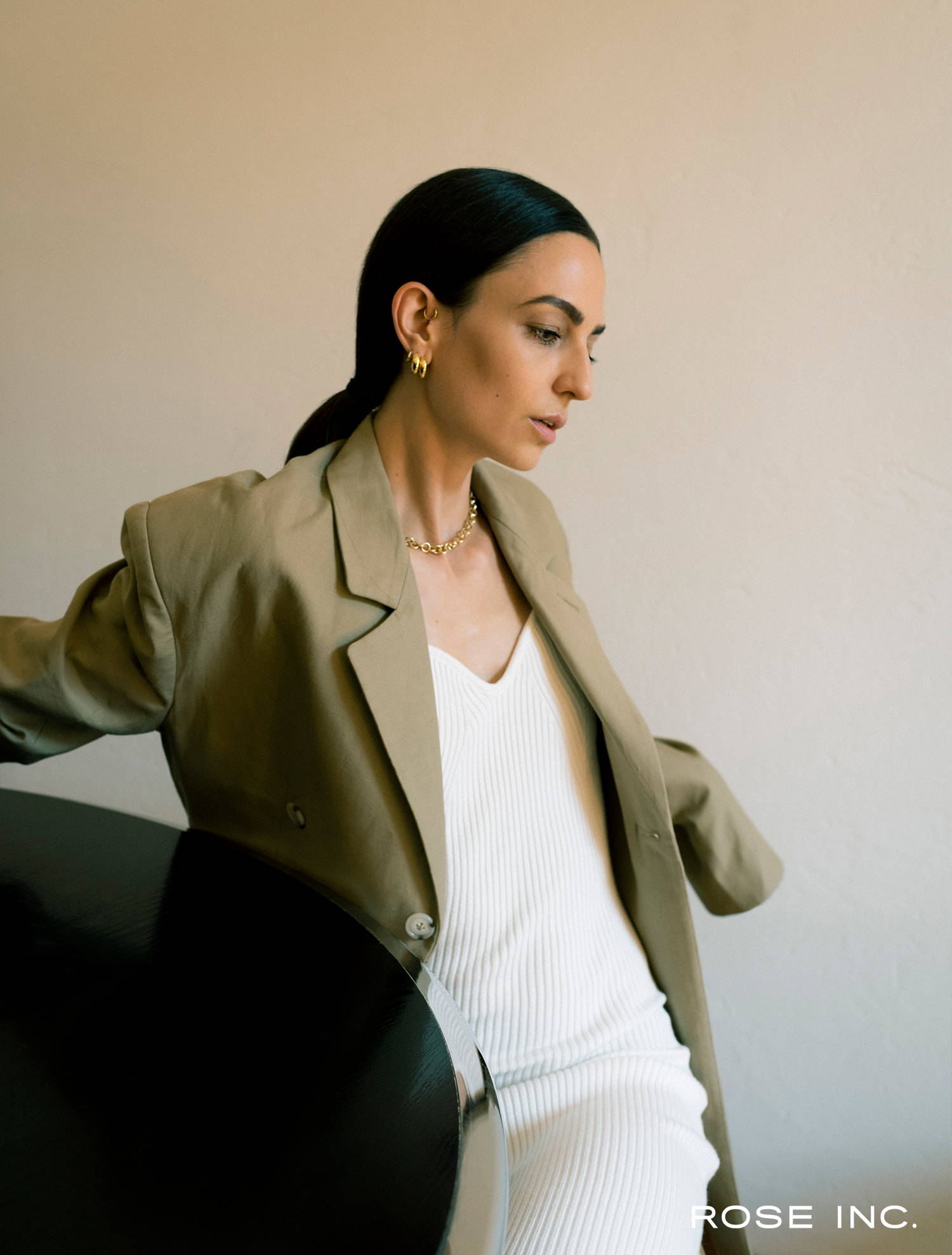 The mistake most people make is thinking that everything can be changed from the outside.
RI:
What's something you've come to understand about beauty as you've gotten older?
IT:
How food and self-care in general can influence your beauty. The mistake most people make is thinking that everything can be changed from the outside. I am of the opinion that it is even more important to take care of yourself from the inside.
RI:
Although you were born in Switzerland, your background is Italian and French. In what ways do these cultures approach beauty differently?
IT:
French people like to be natural, almost without makeup at all. Italians, on the other hand, love to use all kinds of makeup to look pretty. Similar to hair, I am of the opinion that acceptance and self-confidence is the first step to beauty. As a French person, I like character, as soon as you change your character too much, you will lose your identity.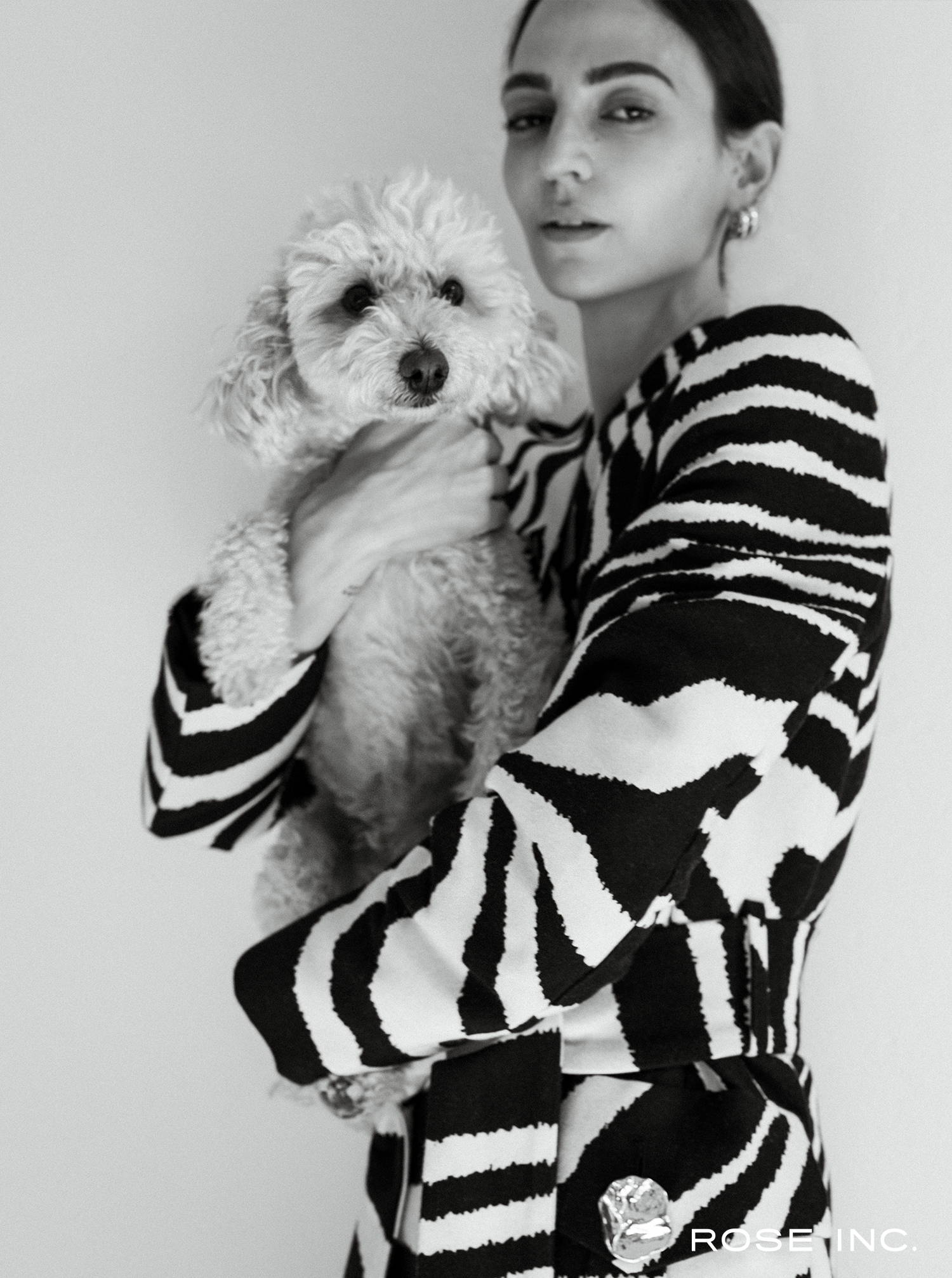 RI:
What was your first perfume?
IT:
It was probably something very cheap as a kid that smelled terrible. As soon as I got older, I loved all Diesel perfumes, a vanilla perfume from The Body Shop, Jil Sander Sun, and Prada Candy. I was totally into sweet perfumes but now I appreciate woody, masculine, fresh, or smoky perfumes.
RI:
Which fragrances speak most to you today?
IT:
My favorites for the past 10 years have been the Escentric Molecules. I own four different scents which I use daily, either alone or mixed with other perfumes.
RI:
What's next for you, both professionally and personally?
IT:
We would like to move back to Switzerland and find more connection to nature, art, and life again. After three years in Milan, we both miss these aspects a lot and feel like strangers here. Career-wise, my focus is on evolving SIILENT Studio and on our ability to produce high-quality creative content.