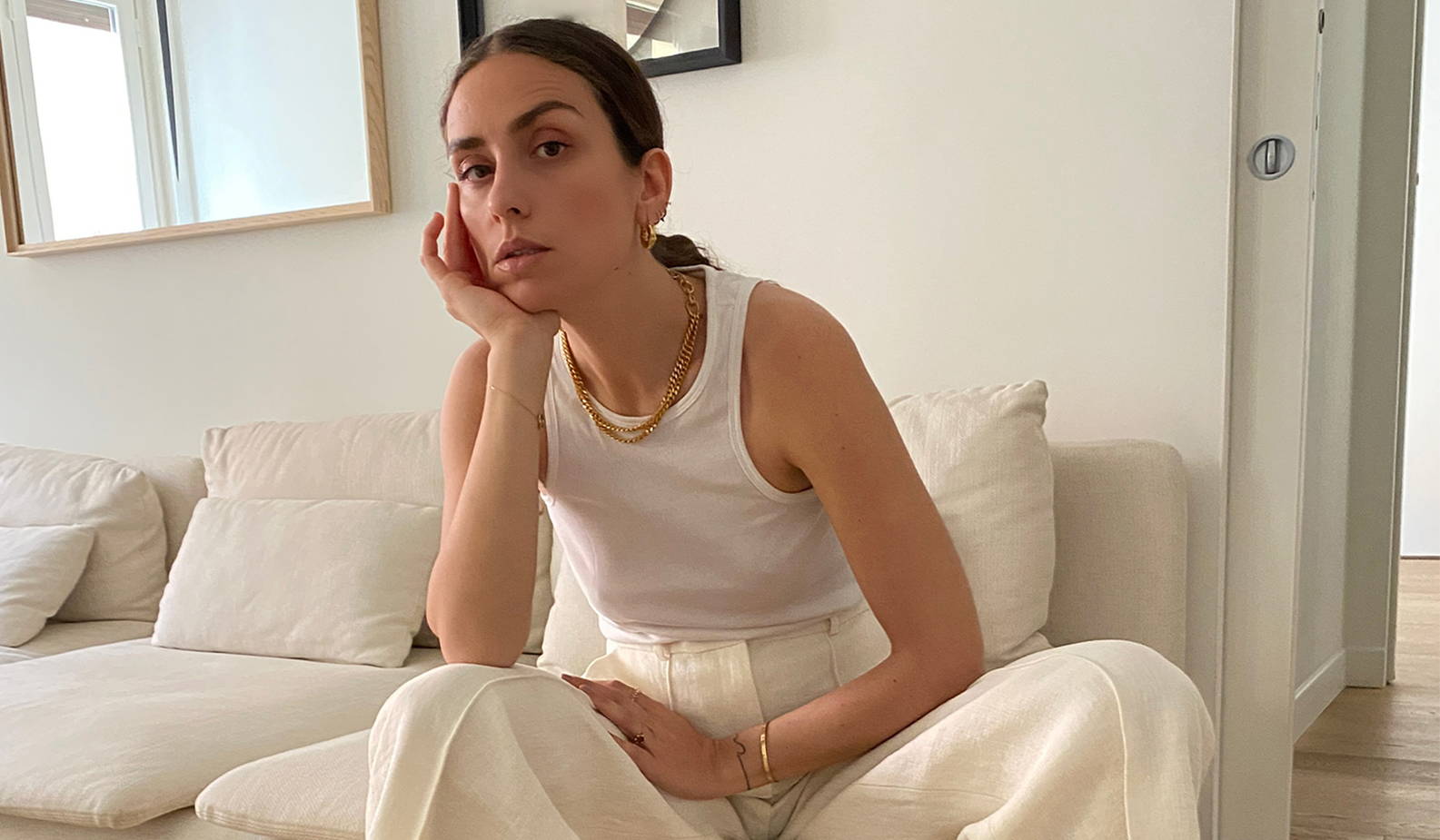 07 / 06
INTERVIEWS
The Profile: Erika Boldrin
Everybody has a story about beauty. And in The Profile, a new evolution of Rose Inc.'s Go-See feature, some of the world's most intriguing people share theirs. In this intimate interview series, we get (virtually) up close and personal to explore their definitions of beauty, path to self-confidence, and the power of femininity. Featuring imagery shot through their own lens, The Profile presents these compelling personalities in a new light—one that illuminates their own journey, dreams, and desires while highlighting their unique relationship with beauty.
In a moment when minimalism is quietly ubiquitous, fashion blogger and street-style staple Erika Boldrin stands out for her love of the statement-making ensemble. The Milan-based influencer elevates everyday dressing through well-tailored pieces—a Tod's rust-colored leather skirt, a sequined Rixo dress—that have an unexpected twist.
When it comes to beauty, she favors clean and natural products, as found in her organic skin care line, Honieh. "In Italy, natural products are usually not very nice to look at," she says. "Which is good, because I don't think anything else is as fresh as Honieh!" Here, via email, she fills Rose Inc. in on her viewpoints on beauty, entrepreneurship, and saying ciao to lipstick (for now, anyway).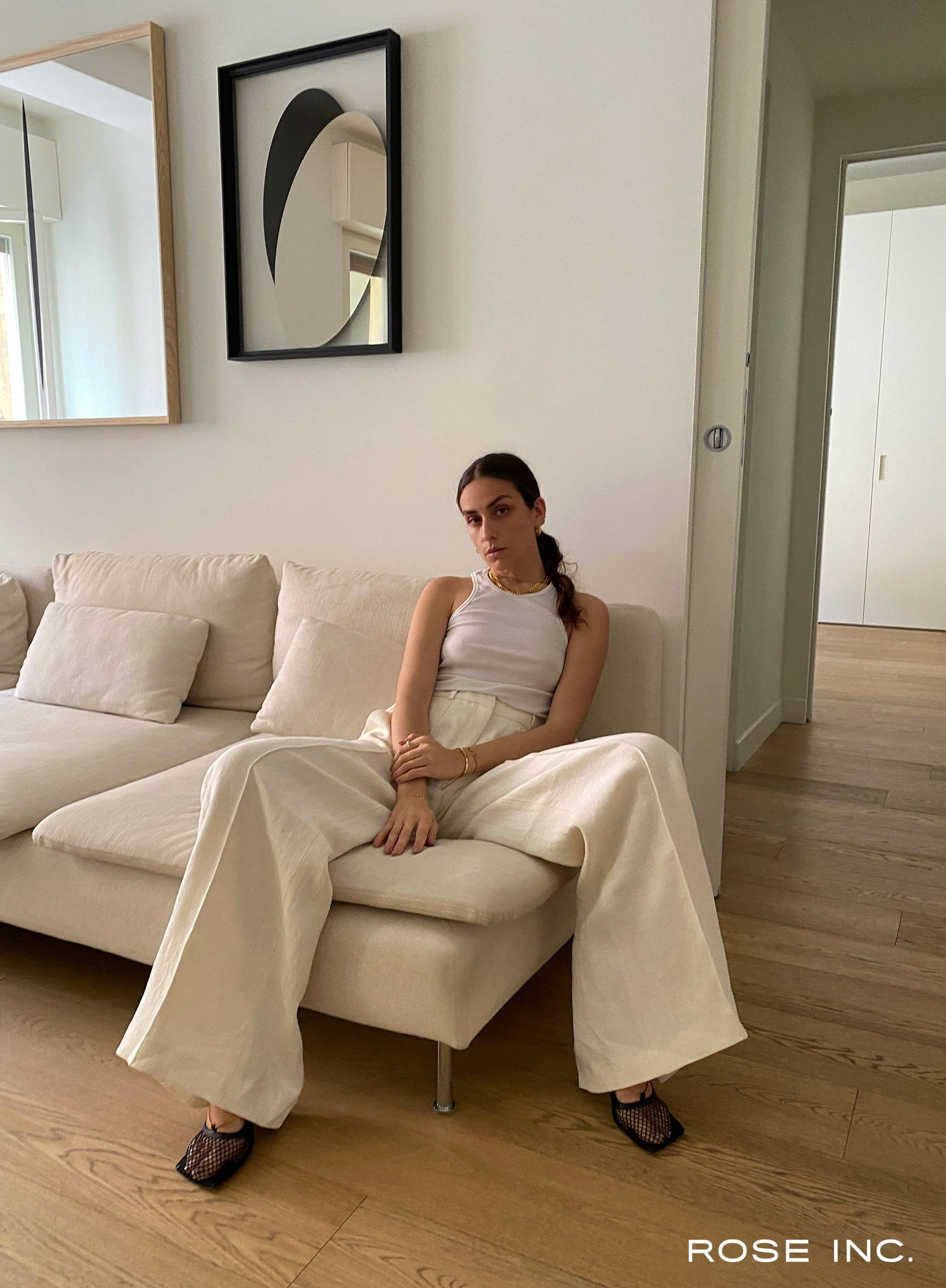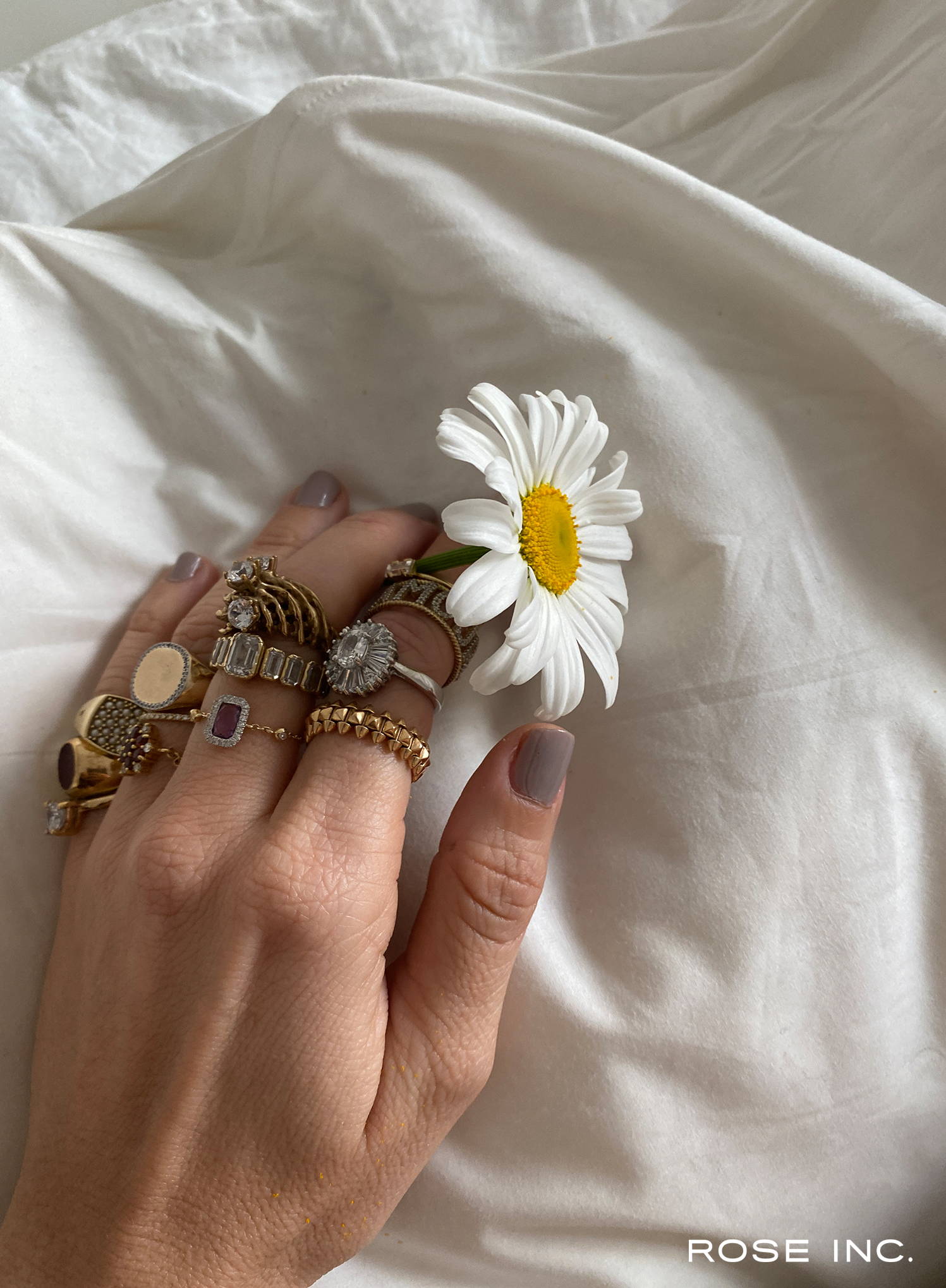 RI:
What has been the biggest thrill about launching Honieh? And the biggest challenge?
EB:
The big thrill? To have succeeded—after almost two years of work and research—in creating a line of products. The big challenge is that everything is made in Italy, from the packaging to the product. It was not easy. The next step is to become as plastic-free as possible, even if it's not really easy.
RI:
Why was it important to you that Honieh be vegan?
EB:
I have been vegan for many years now, and it came naturally for me to create a line of products that is vegan and bio [organic].
RI:
Every woman is different, of course, but are there any views on beauty that most Italian women share—that are part of what it means to feel like a bella donna?
EB:
The watchword for Italian beauty looks is "balance." I would say: elegance! For us, choosing a single focus on our face is a rule. It is almost impossible to see an Italian woman with elaborate makeup on her eyes and scarlet lips, or a woman who highlights her cheekbones and another point of the face.
Only a person who loves himself or herself can look beautiful to others.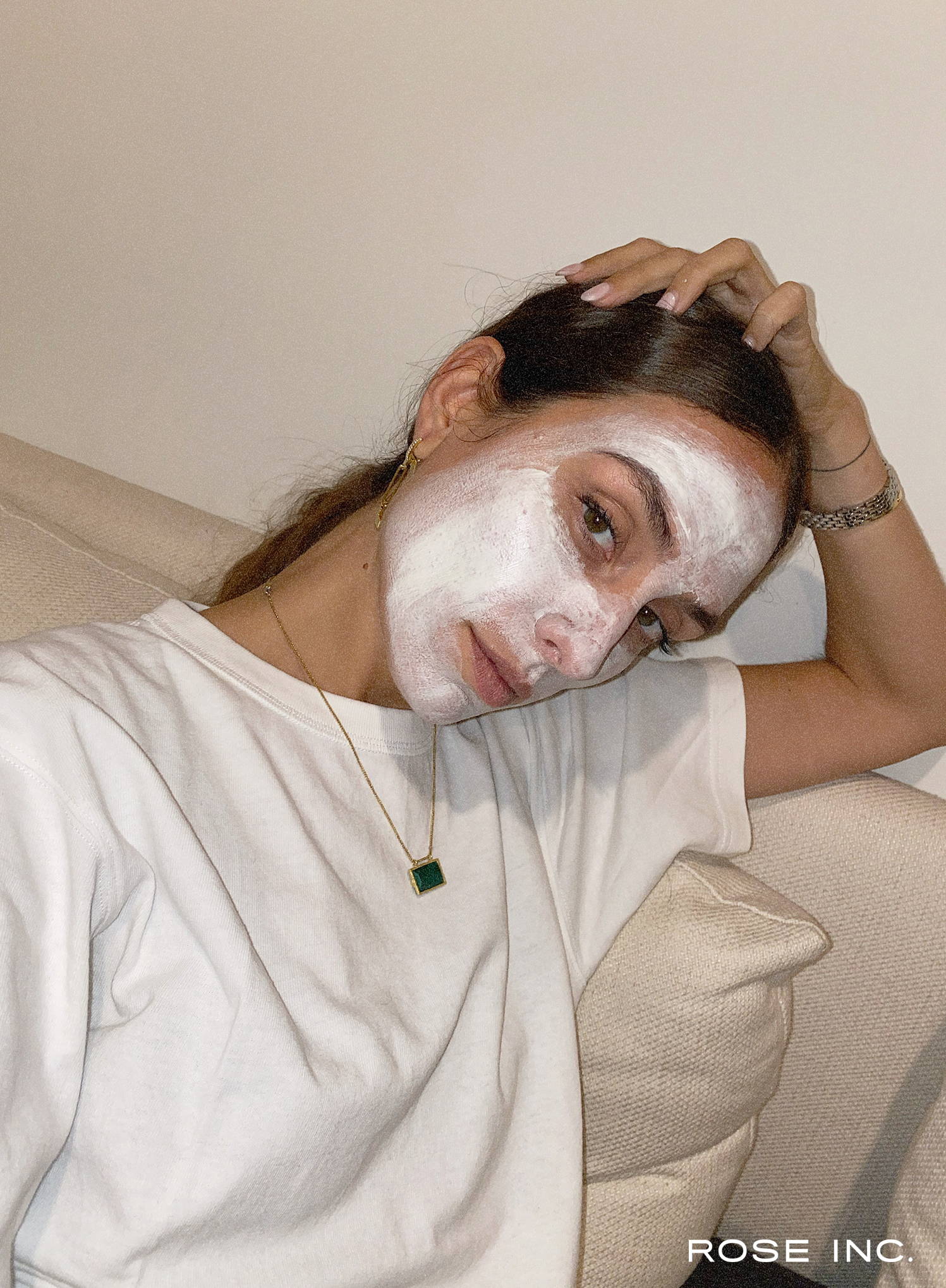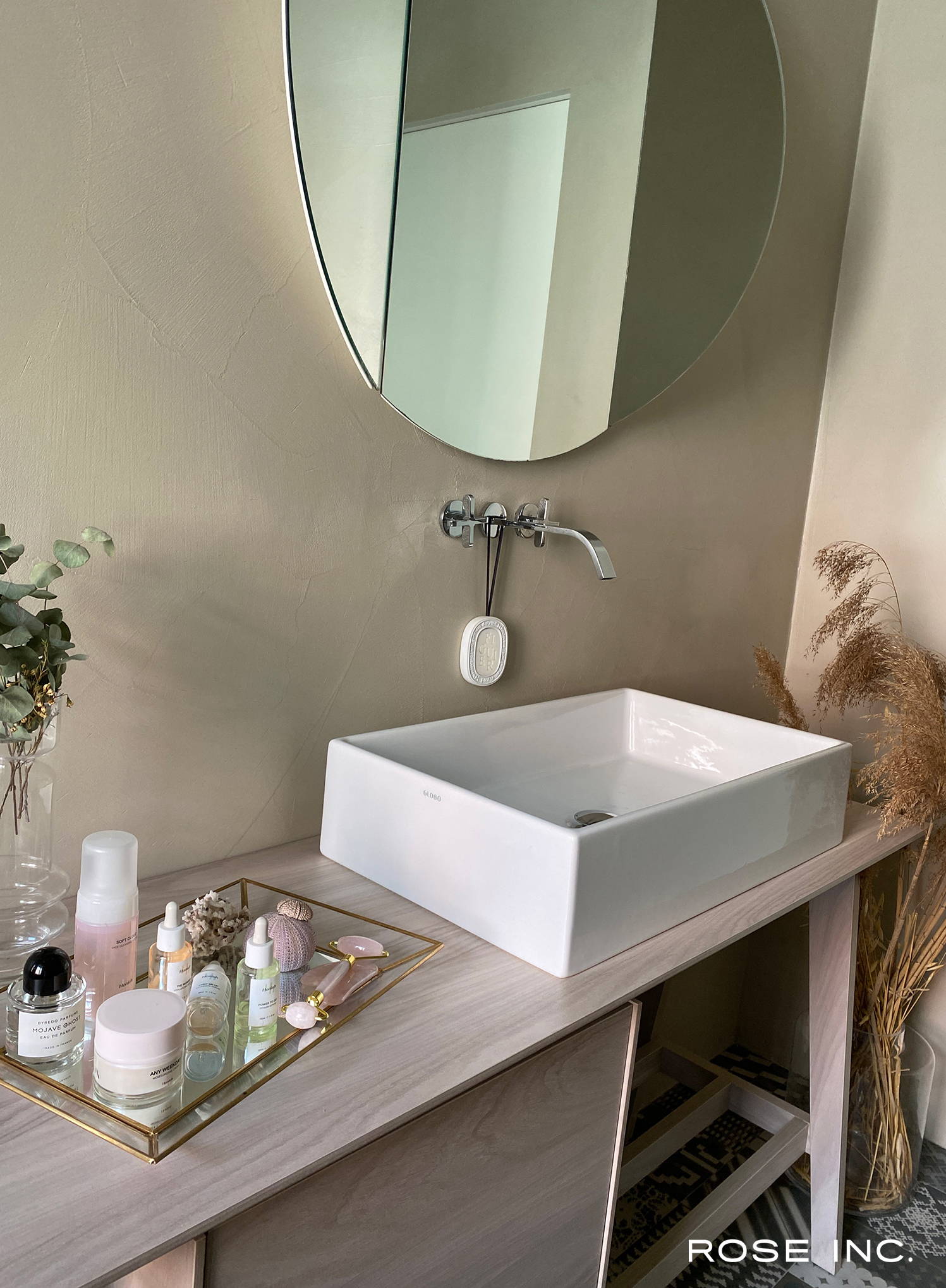 RI:
We like to ask our guests to tell us about their relationship with beauty. How did you come to appreciate it?
EB:
It all started when I was around 28 or 29 years old. I realized that always removing your makeup is an essential part of the skin-care routine. These are the years in which the first signs of aging appear, and you try to resort to some cream that can help.
RI:
And what does "beauty" mean to you?
EB:
Beauty is not only about our body, skin, or something material. For me, beauty is everything. Beauty is attitude, personality, self-confidence, a sense of security. Only a person who loves himself or herself can look beautiful to others.
RI:
Have you always had a natural curiosity about beauty or did someone (or something) pique your interest?
EB:
When I was very young, I never used beauty products. I only used makeup. Over time, I learned that skin care is something that must be done at a very young age to avoid problems over time.
RI:
Has anyone has inspired your look over the years? Has it changed?
EB:
I have always put on what I like, and I've always loved very natural makeup—icons like Christy Turlington and Grace Kelly. Every now and then, I experiment with some colorful lipstick.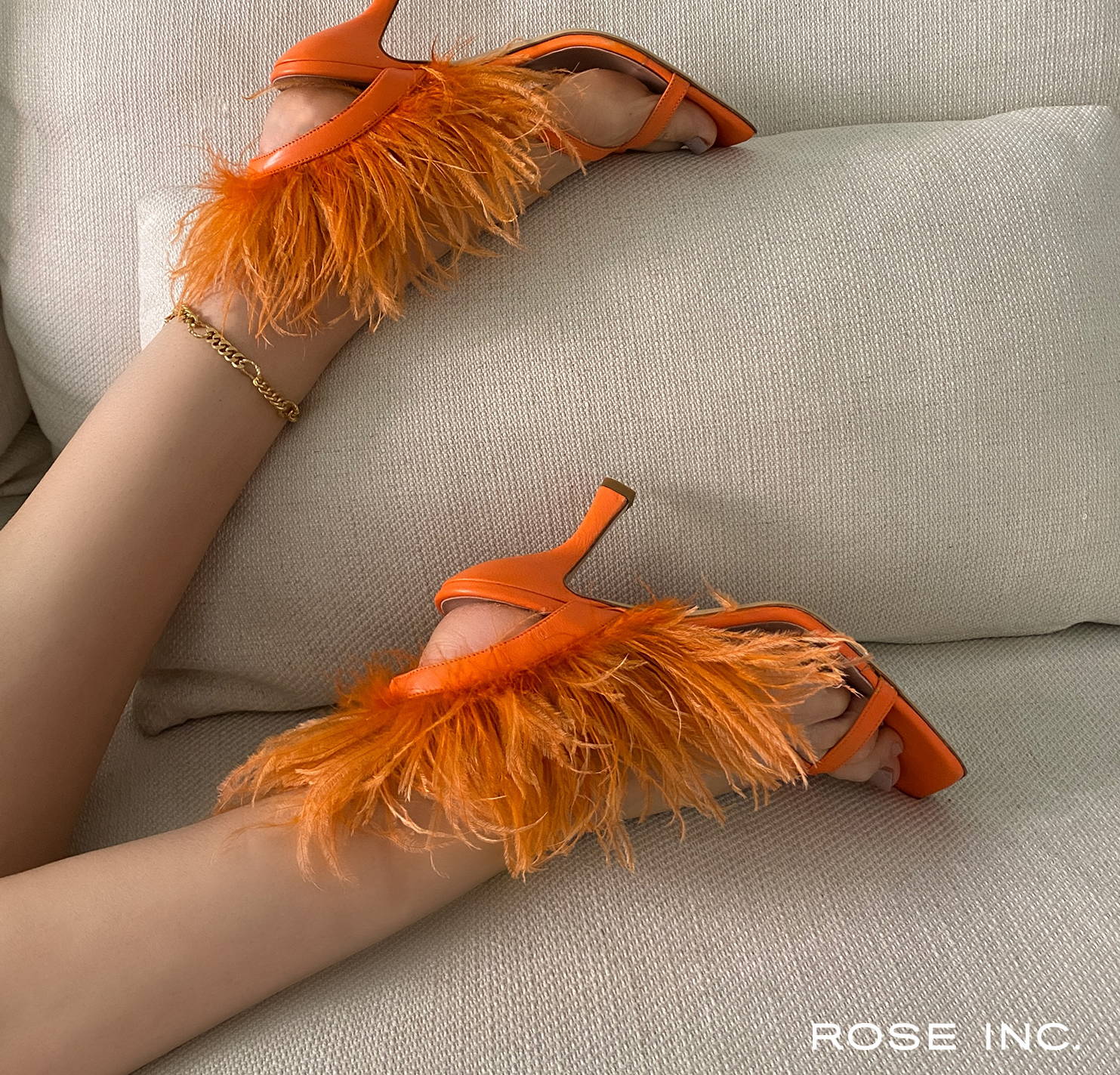 RI:
What does your beauty routine look like these days?
EB:
Two or three times a week, I thoroughly cleanse the skin with a scrub or use a tool called a skin scrubber. Then I do a mask to hydrate and give vitamins to the skin. Subsequently, I always apply serum and moisturizing cream, massaging the skin with a jade roller or with manual massage.
RI:
Do you have any special techniques you rely on during your AM or PM beauty routine?
EB:
The massage I do in the morning is different than I do at night; it's more energetic to give me good vibes to start the day. Some steps of my beauty routine—like scrubs or masks—I'll usually do at night, because I have more time to relax and take care of my skin. I always use Honieh products, but sometimes I try new brands out of curiosity or for something specific, like dark spots.
RI:
If you had to limit your makeup assortment to only three items, what would they be?
EB:
Mascara, lip gloss, and eyebrow pencil.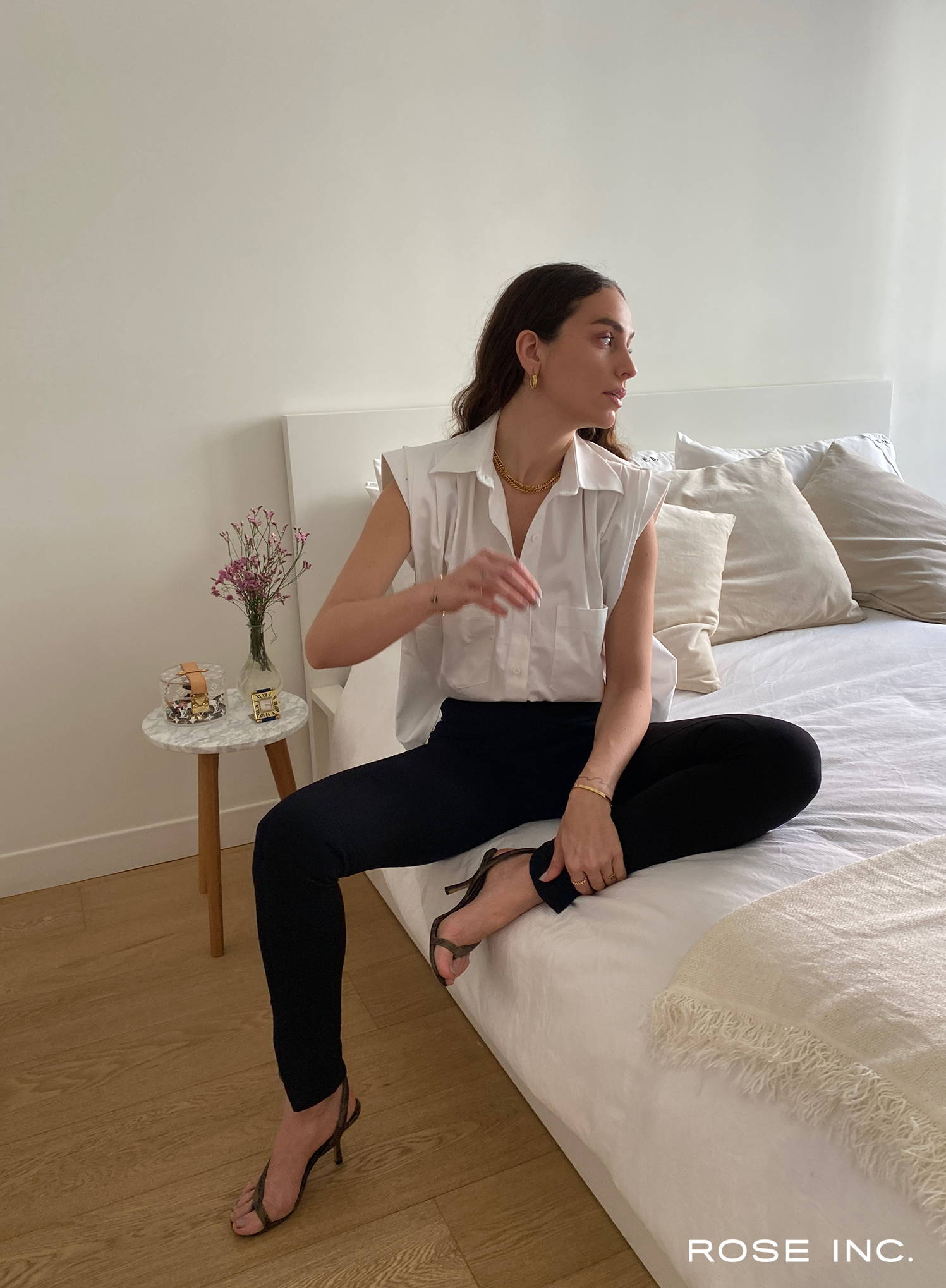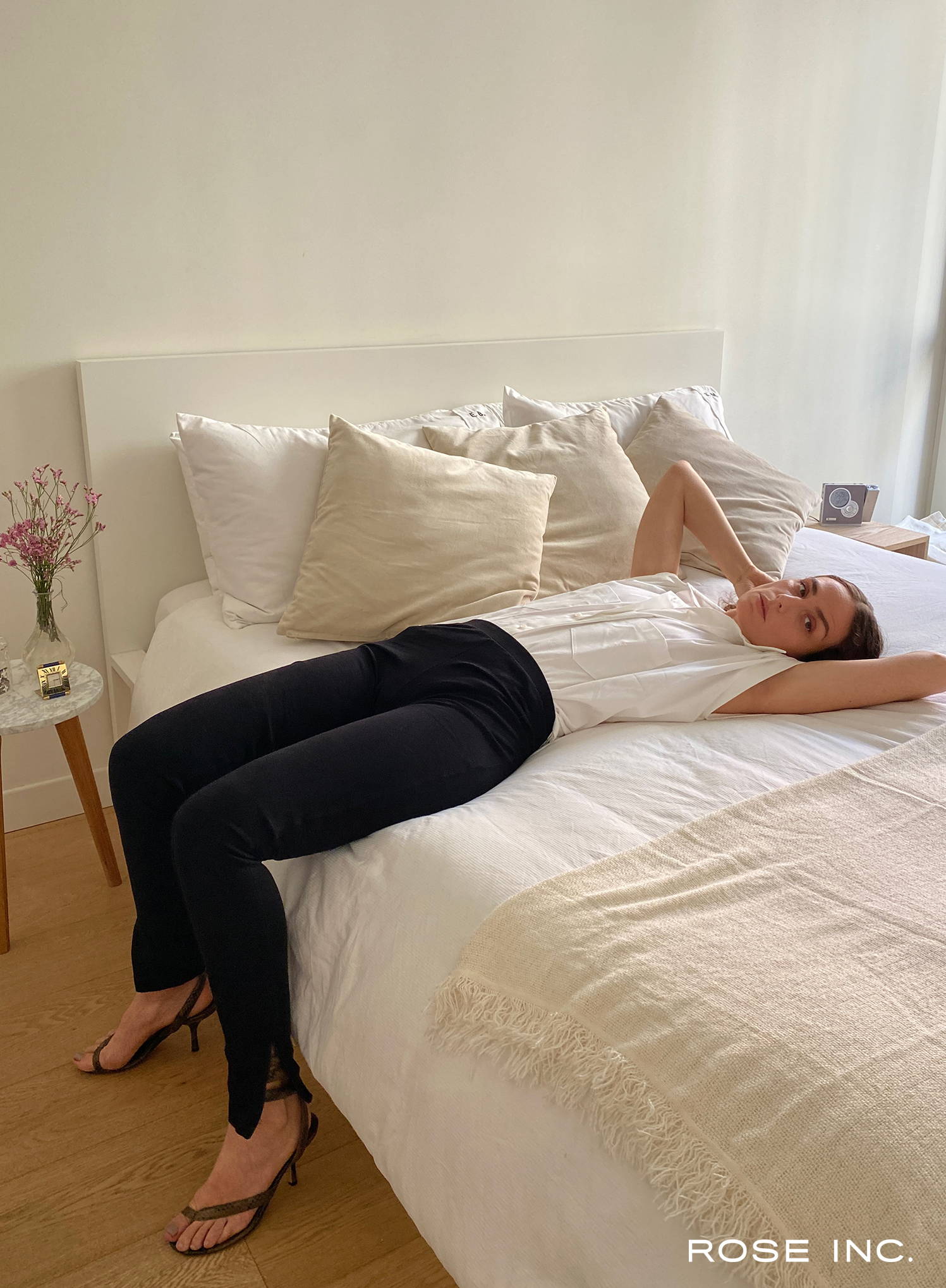 RI:
Good choices. Let's shift gears, what (or whom!) is inspiring you right now?
EB:
Solidarity between people at this very hard time.
RI:
And finally, what is your hope for the future?
EB:
That there is more and more respect for the environment—and more help and love for others. I hope to do something with Honieh by supporting associations that protect the environment and that fight against animal testing, which I think should be illegal all over the world.