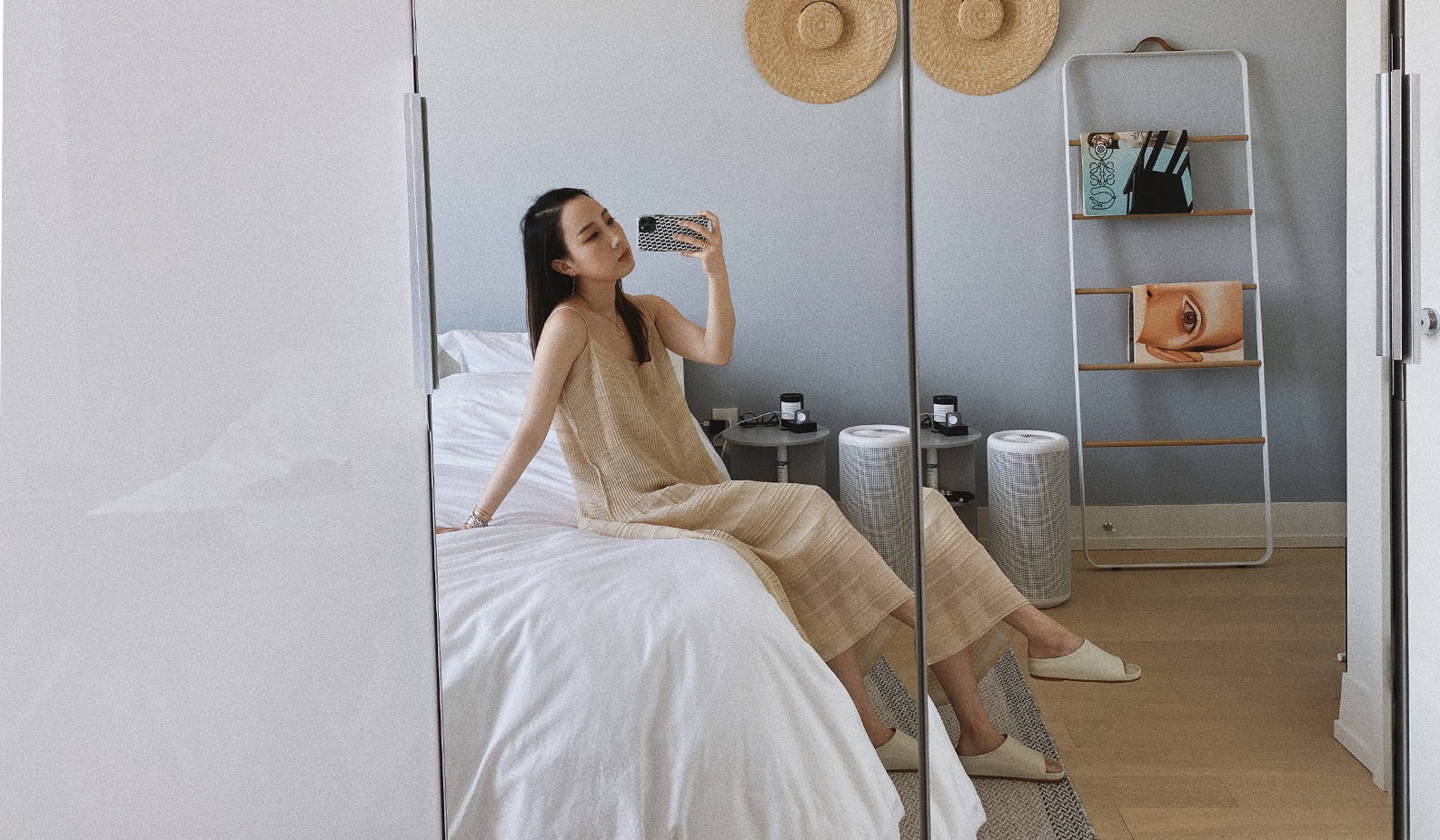 07 / 26
INTERVIEWS
The Profile: Erica Choi
Everybody has a story about beauty. And in The Profile, a new evolution of Rose Inc.'s Go-See feature, some of the world's most intriguing people share theirs. In this intimate interview series, we get (virtually) up close and personal to explore their definitions of beauty, path to self-confidence, and the power of femininity. Featuring imagery shot through their own lens, The Profile presents these compelling personalities in a new light—one that illuminates their own journey, dreams, and desires while highlighting their unique relationship with beauty.
Vegan eggs: they're a thing. Or, at least, they're about to be, thanks to Erica Choi. The design director and influencer behind Egg Canvas is only months away from launching Superegg, a collection of clean skin care based on the beneficial nutrients found in eggs—except in her formulas, the ingredients are all plant-based. Ahead of its debut, Rose Inc. talked with Erica to discover more about her creative motivation, love of cushion compacts, and why some homely products make it into her rotation.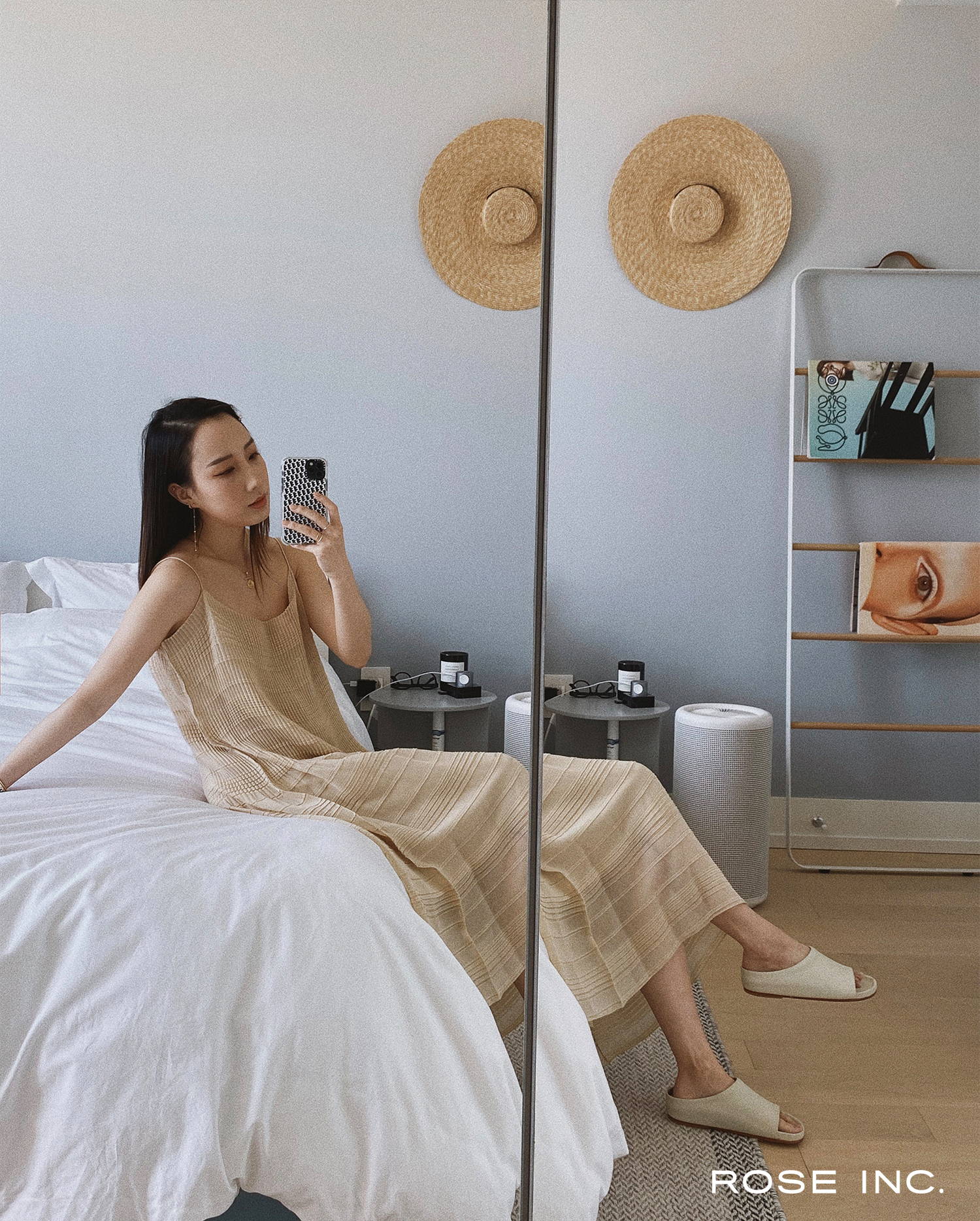 RI:
Has your background as a photographer and art director affected your approach to beauty at all? 
EC:
Photography and art direction is about training the eye, and it has really helped me to see beauty differently through a more developed lens over time. Sometimes I see the evolution to be obvious, and other times, it's a much more gradual process. Either way, it is very rewarding. I'm also learning to realize the vast spectrum of beauty, as it seems to become wider and wider as well. It's about appreciating the everyday things and seeing them in a unique light that makes life and the little moments feel very special.
RI:
As a visually on-point creative, how much does a product's aesthetic appeal factor into whether you give it a try?
EC:
It would be a lie to say it doesn't have a big impact on my wanting to try a product that isn't as "pretty," but if someone I trust recommends it to me, I will definitely want to try it! I think the story behind the brand matters much more, however.
RI:
Are there any "less visually appealing" products that you adore?
EC:
This is a hair-care product, but I have long, superfine hair and L'Oréal Paris Wonder Water makes my hair feel extremely soft and straight. It's an 8-second rinse-out treatment after shampoo, so there's no real time commitment, and my hair feels like it got fresh keratin every time I use it.
RI:
The sneak peeks we've seen of Superegg are intriguing. What can you tell us about it?
EC:
Superegg is a clean beauty brand I've co-founded, set to launch this September. Each product is formulated to be super-gentle on the skin, acting like a blanket of vitamins leaving the skin silky-smooth. We've essentially created a vegan egg, taking the wondrous nutrients of an egg and finding safe plant-based alternatives, and thus converting them into extremely effective skin care.
RI:
We always like to ask our guests to us about their relationship with beauty. How did you come to appreciate it?
EC:
Beauty is something so personal and I really think it's a lifelong journey of discovery. It's been fairly recent, but working out and seeing myself grow stronger has also been extremely beneficial to my well-being mentally and physically. Trusting my intuition and distancing myself from people who bring me negativity has also been fundamental in keeping with good spirits.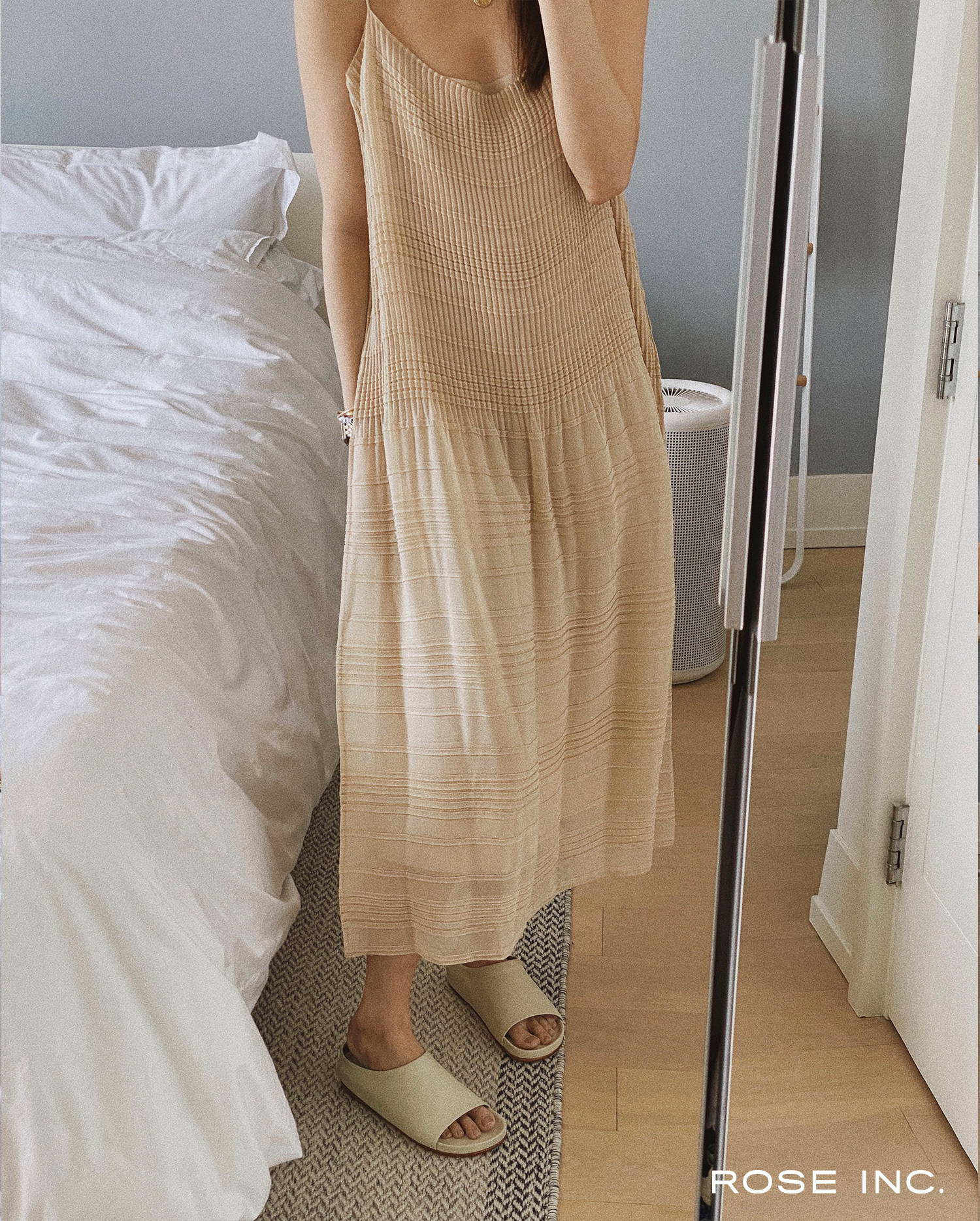 RI:
Well said. And what does "beauty" mean to you?
EC:
Beauty is finding and loving one's own strengths, one's uniqueness, one's imperfections, all with a strong heart filled with kindness and love. To be honest, I've struggled with this word and really focused on the physical aspect of it for a long time (and still do in certain situations). However when I see or talk to a strong, beautiful woman, I know it is not because of their outer appearance, but rather what they have to say and how they see the world.
RI:
Let's rewind for a moment: Did you have a natural curiosity about beauty or did someone (or something!) pique your interest?
EC:
I think I've always had interest in it, and it was sort of like seeking refuge for me. I've had my own set of battles growing up in terms of self-esteem, but beauty was a world I could study and experiment in; it was a creative outlet of sorts. It was makeup back then, though. I had a slight obsession with MAC, wanting to own every single eyeshadow and blush color.
RI:
What is your earliest beauty-related memory?
EC:
I remember my mother applying cucumber slices on my face after a long summer day when I was a child. Cucumber has vitamin C and caffeic acid, which both fight to reduce inflamed or irritated skin, and cucumber provides hydration due to its high water content.
RI:
And do you recall your first makeup purchase? What was the experience like?
EC:
Buying my first powder compact in middle school when I took a summer trip to Seoul. I tried hiding it from my aunt and uncle who dropped me off at the airport when I was returning back to the States, but I got caught! My aunt said makeup is for adults, even though I knew that product was made for teenagers. I vaguely remember it being a translucent blotting powder from Clean & Clear.
RI:
Has anyone inspired your look over the years? Has it changed?
EC:
It was through self-discovery, or what inspires me emotionally, rather than one particular person. I've grown to appreciate more of an understated, effortless beauty. A lot of it is also influenced from modern day K-beauty. It is trying to achieve that natural look where it looks like you spent no time getting ready, but it's actually a perfected technique. Becoming more comfortable in my own skin also has affected this evolution, if you want to call it that.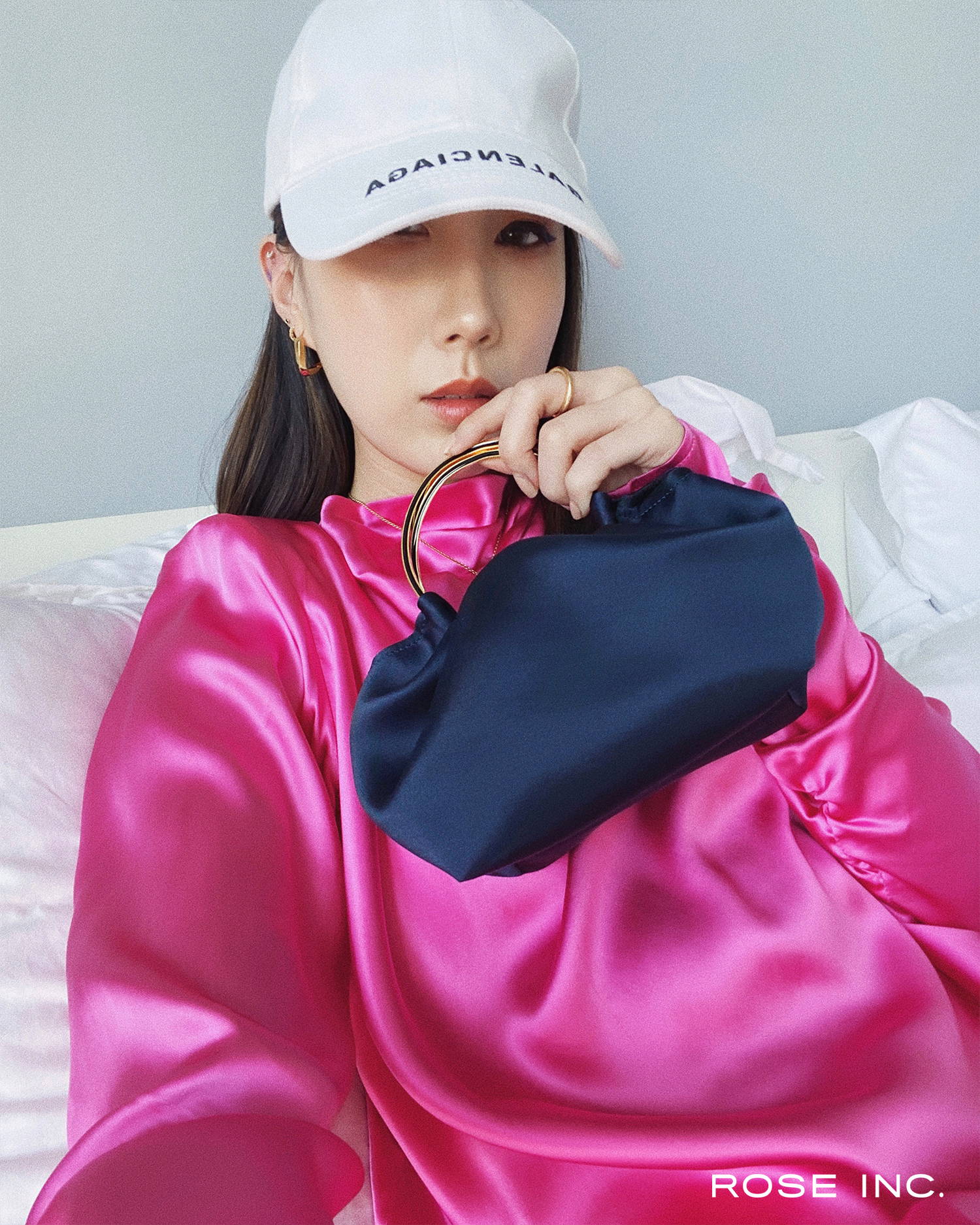 I've grown to appreciate more of an understated, effortless beauty.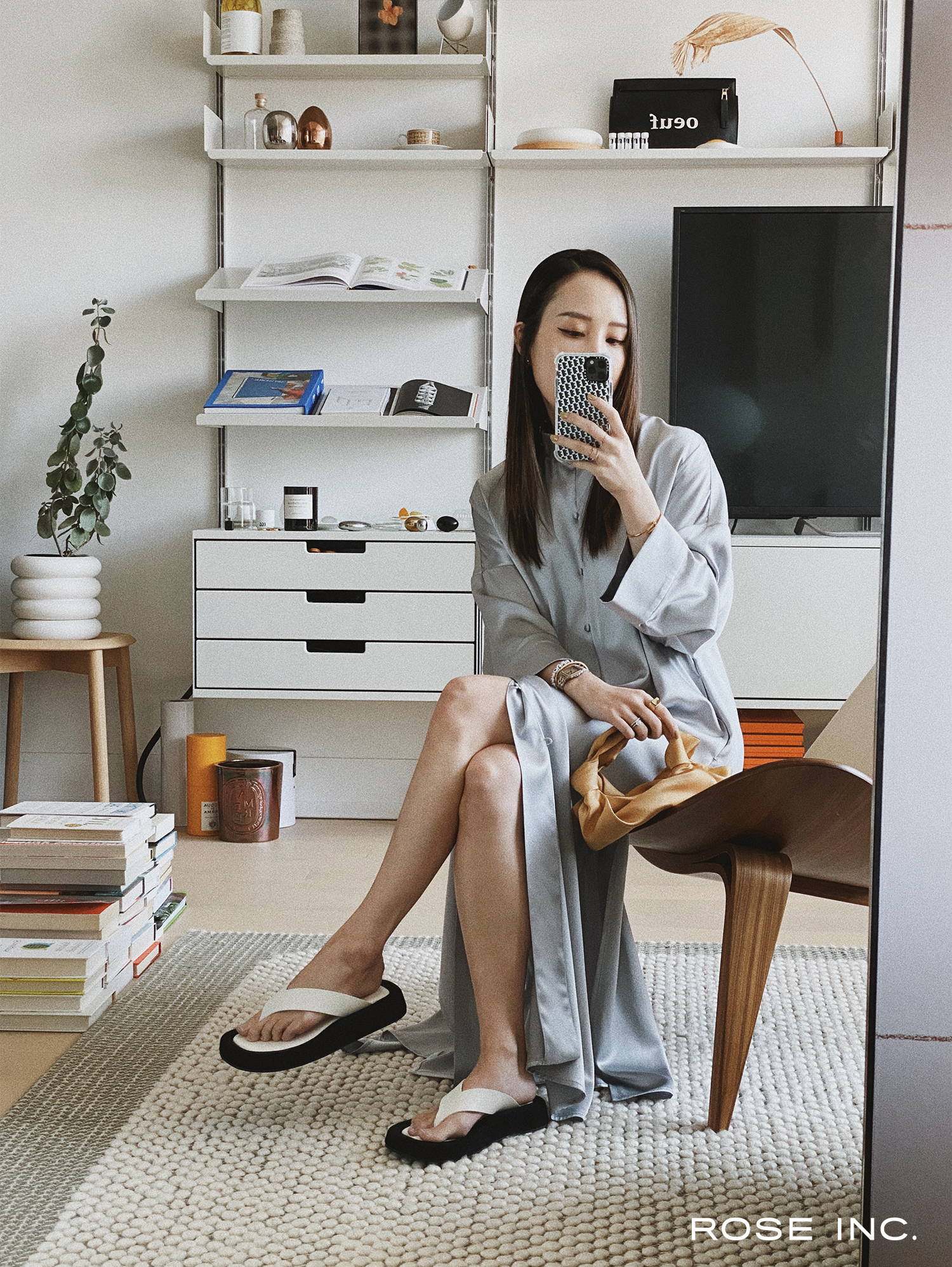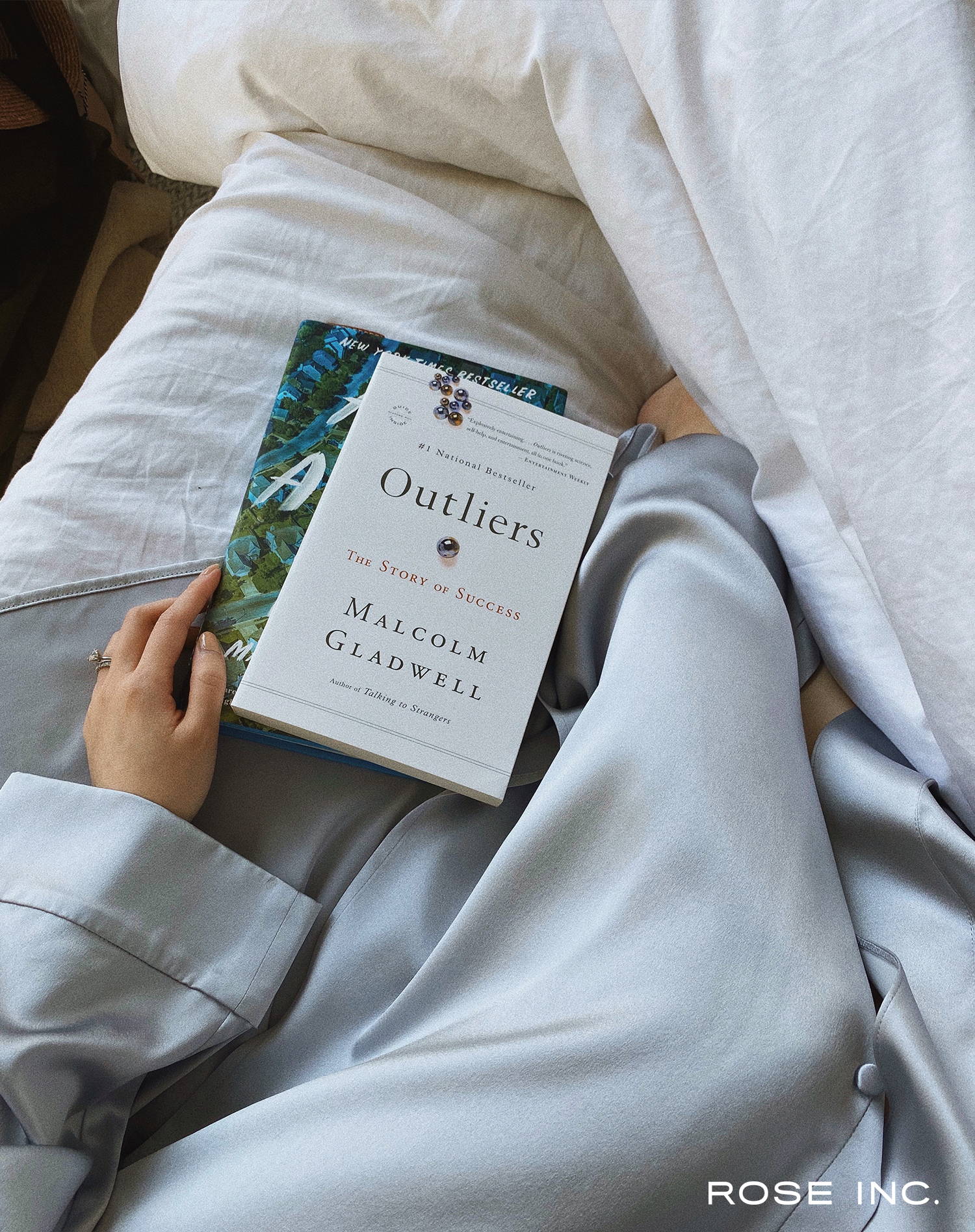 RI:
What does your beauty routine look like these days?
EC:
I want to narrow it down, but it's always a lot of steps! Even though it really all takes a few minutes. Depending on how my skin is feeling, I swap in and out products of the following: cleanser, toner, essence, serum, moisturizer, eye cream, and either sunscreen in the mornings, or an oil at night. I like using a physical exfoliator during the cleansing process like Dr. Lancer's Polish once a week and a chemical exfoliant like Drunk Elephant T.L.C. Sukari Babyfacial once a week. If my skin needs a detox, I love a good clay mask. I picked up Three Purifying Clay Mask on my last trip to Tokyo earlier this year and I'm obsessed. A sheet mask once or twice a week is also crucial for necessary hydration.
RI:
What are some of your favorite makeup staples?
EC:
Cushion compacts. It's in-between a foundation and a tinted moisturizer in terms of coverage, and is super easy to apply in the morning. They are extremely popular in Korea, but are making their way over to the States now, being debuted by brands like Bobbi Brown, Dior Beauty, La Mer, and YSL Beauty. AmorePacific and Sulwhasoo are my go-tos.
RI:
This is a tough one: If you had to limit your makeup assortment to only three items, what would they be?
EC:
Concealer for my undereyes, golden highlighter, and tinted lip oil.
RI:
And do you have any special techniques you rely on during your AM or PM beauty routine?
EC:
In the AM, I always apply sunscreen whether I'm staying inside or going outside. If I have the time, I also like putting on a sheet mask in the morning as it makes makeup apply better and stay longer due to the extra hydration. In the PM, I always double cleanse and use a facial massage tool as the last step of my routine. My favorites are the Solaris Labs Jade Roller, NuFace Mini, and Chantecaille Advanced Bio Lifting+ Massage Tool.
RI:
How does self-care factor into your beauty routine? Do you have any practices that help you cope with stress and/or anxiety?
EC:
Listening to my body. I need routine and a daily grind to help everything feel right; however, learning to listen more to my body has brought so many positive outcomes to my health. Lighting a candle, making myself a cup of tea, and letting my mind and body be still are little things that make a big impact.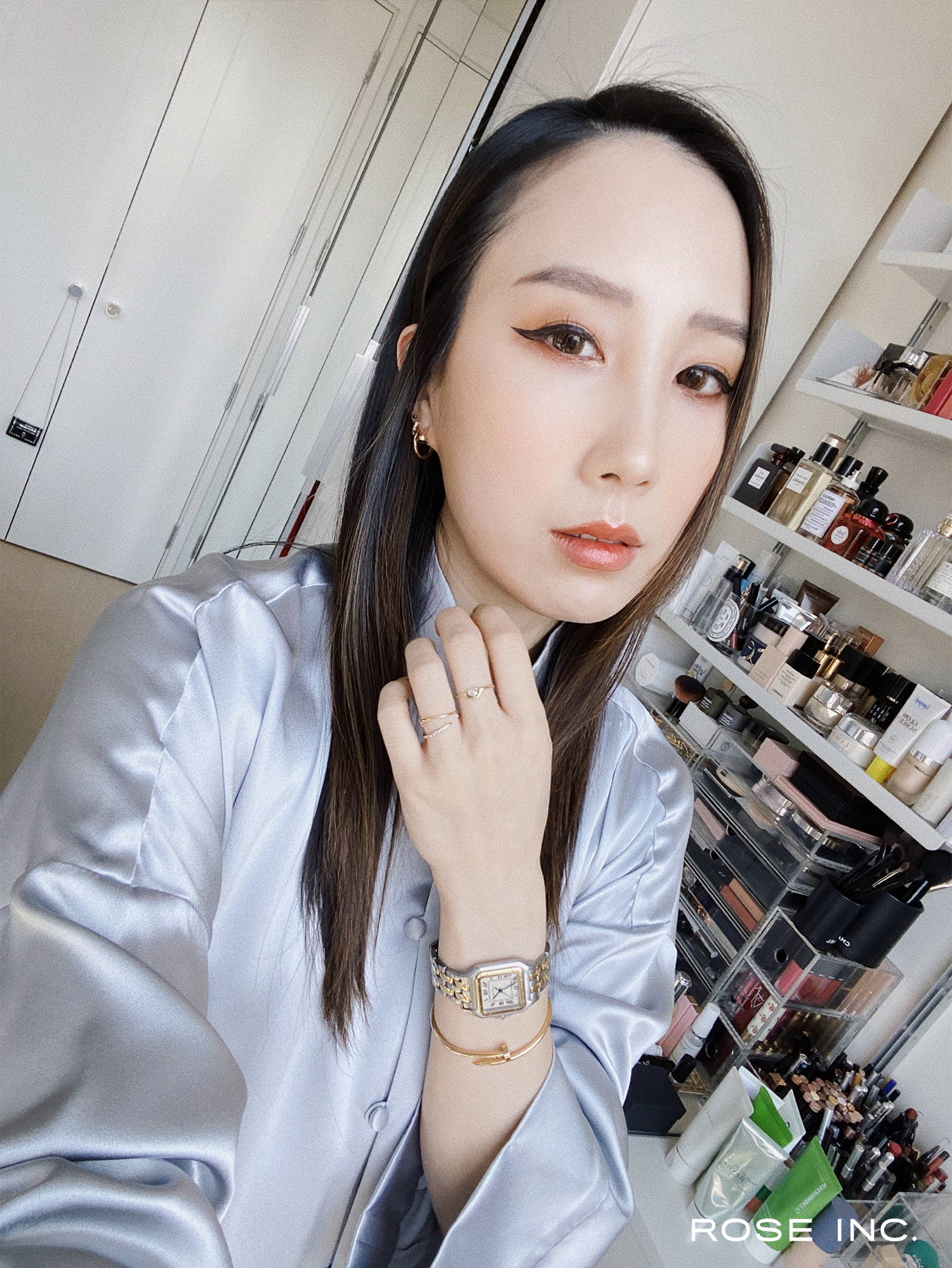 RI:
What does your home fitness routine look like?
EC:
I try to do a few sessions of yoga or pilates a week to get a good stretch. I love Sky Ting and y7's classes on their platforms. Morning meditation or restorative yoga also helps me set my intentions for the day. My husband recently also got me Ring Fit Adventure for Nintendo Switch and it's surprisingly a very good workout.
RI:
What do you do when you need a mood boost?
EC:
Spritz some of my favorite perfume, clean the apartment, call a good friend or family member, watch a good movie that hits home and have a good laugh (or cry) while you're at it.
RI:
Zooming out: What (or whom!) is inspiring you right now?
EC:
Everyone who is working for and fighting for what is right. This is the time and year that change will be made.
RI:
And finally, what is your hope for the future?
EC:
I hope we can all act with thought and kind intention. To fully live in the present and appreciate the slowness and beauty of the simple things.