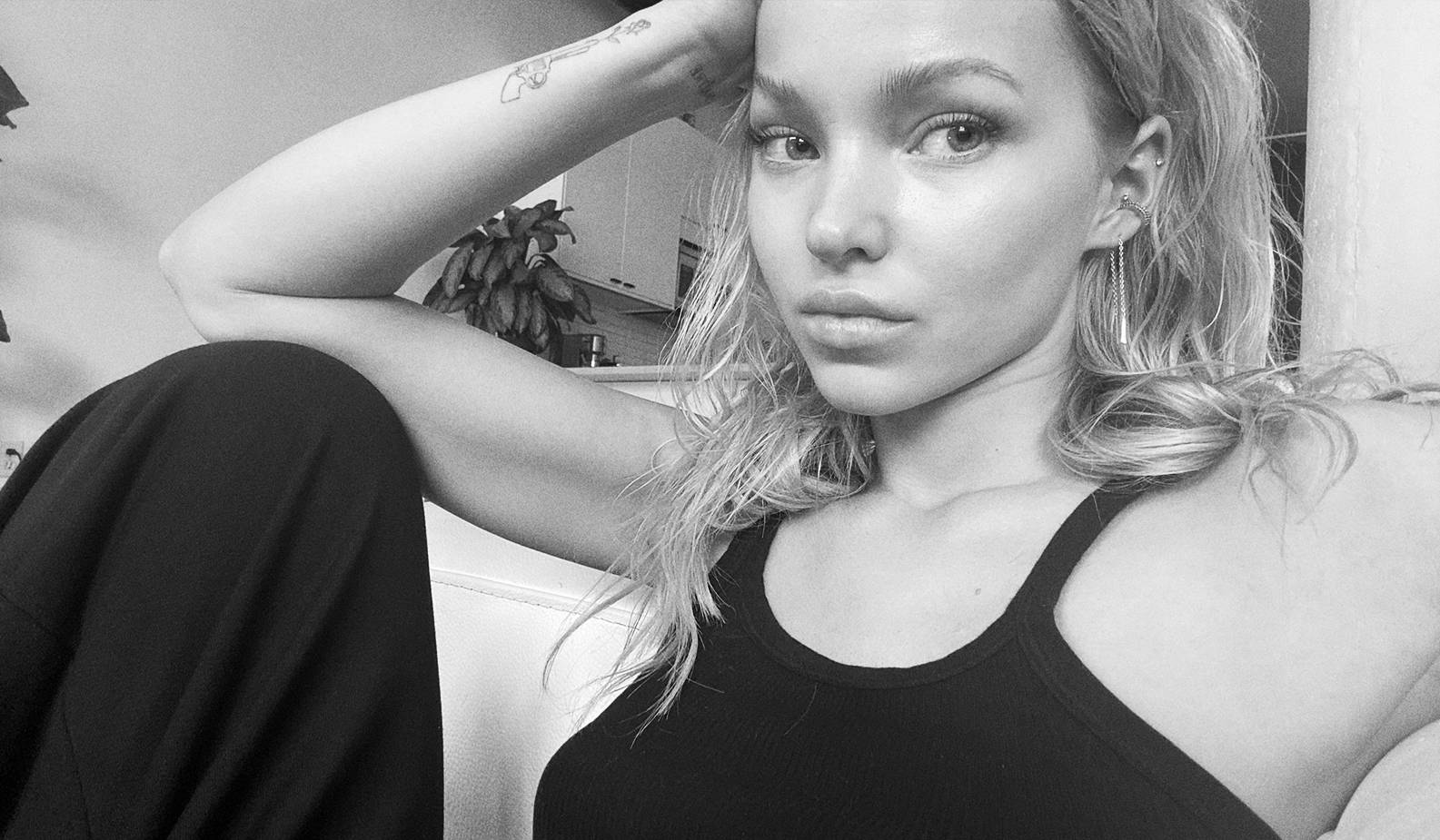 10 / 18
INTERVIEWS
The Profile: Dove Cameron
Everybody has a story about beauty. In Rose Inc.'s
The Profile
, some of the world's most intriguing people share theirs. In this intimate interview series, we get (virtually) up close and personal to explore their definitions of beauty, path to self-confidence, and the power of femininity. Featuring imagery shot through their own lens, The Profile presents these compelling personalities in a new light—one that illuminates their own journey, dreams, and desires while highlighting their unique relationship with beauty.
You can't put Dove Cameron in a box. The former teen star of the Disney Channel series Liv and Maddie, for which she won an Emmy Award, has transcended the Mickey Mouse domain with recurring roles in the Descendants and Marvel franchises, a turn as Cher Horowitz in the stage adaptation of Clueless, and a burgeoning pop music career. In the process, she's become an outspoken advocate for mental health and women's rights.
For Cameron, now 24, speaking out on issues that matter to her is unavoidable; a way to release some of the noise that's constantly swirling in her head. "I'm a thinker," she says. "If we had a 'resting brain rate' like we do for heart rate, my brain would always be going at 10 times that pace." But it's also due to a level of empathy that can feel lacking in today's world, particularly on social media where Cameron's nearly 38 million Instagram followers tune in to her every word. Lately, that's meant discussion and support of the Black Lives Matter movement, a no-brainer for the actress. "This isn't a political conversation, it's about humanity," she says. "It's all of our duties to participate."
Here, Cameron talks to Rose Inc. about the social responsibility of Hollywood stars, the unexpected mental reset of quarantine, and which beauty rituals play into her daily self-care routine.
RI:
Are there any special rituals that have kept you calm throughout this time?
DC:
I've been focused on being my own caregiver and treating myself like a small animal because, at the end of the day, we are all small animals. My mom always instilled in me that, if you're spiraling or you're anxious, you should ask yourself: What's something that won't necessarily solve the problem but that you need right now? It might be food or a temperature or a certain place. The world is in disarray and, as a result of my generalized anxiety, I have to practice a lot of self-care to bring myself into the present moment. I was really into exercise for a while and now I'm trying to read in the morning and journal a lot.
RI:
Have the last few months shifted your perspective on what's important?
DC:
I love my job but I haven't stopped moving since the start of my career. Quarantine has forced me to slow down and prioritize myself more. I'm really bad at thinking that I'm important—I tend to have the mentality that if I can do something, I should and I have to. Before quarantine, if I was asked to do something that would require me bending into a million shapes to make it happen, I would have said "yes, absolutely," but now I'm like "no, I'm not going to do that" because I know it's going to send me over the edge and nothing is worth my sanity.
RI:
How has the pandemic impacted your creativity?
DC:
I don't feel less inspired, but I have been writing less music. I actually got a keyboard to incentivize myself to write more but it's really hard when you're in your home space which isn't my creative space at all—it's my nesting space. But I have had more capacity to think and I've had a lot of heavy feelings coming up that I finally have room to process, so I've actually been writing some secret poetry that no one will ever see. Anything that breaks up your normal routine is really good for an artist.
RI:
You've been vocal on social media about supporting the Black Lives Matter movement which has led to some intense reactions in the comments. How do you navigate that and push through it?
DC:
I only ever question and am affected by hate when I think that there might be a grain of truth to what people are saying. If somebody says something and I'm genuinely like "oh shit, they might be right about that" then that's when it will affect me, but if it's something that I'm positive is irrefutably what is right, then I have no qualms expressing that because I know they have no ground to stand on.
RI:
What are you working on now that excites you?
DC:
I'm working on a number of things that excite me! First off, I am always working on my music, which is such a lucky luxury because I can work on it no matter where I am in the world. I'm currently promoting my new single "We Belong" which has been so incredible because it's been my fastest growing song in terms of fan reaction and streaming numbers. It's always so exciting to see other people respond to your music in a meaningful way because it means what speaks to you at your core also speaks to them in their core. That's a special kind of common ground and connection. I'm hoping to release two new singles before the end of the year, and hopefully a video or two to go along with them.
RI:
You're currently in Vancouver, what are you working on in Canada?
DC:
I'm here working on a new show with Apple TV and some of my all-time favorite actors, so I'm really feeling very grateful at this time in my life. Creatively, I'm feeling all lit up, and as us artists know, there is no better time than that for the soul, or otherwise.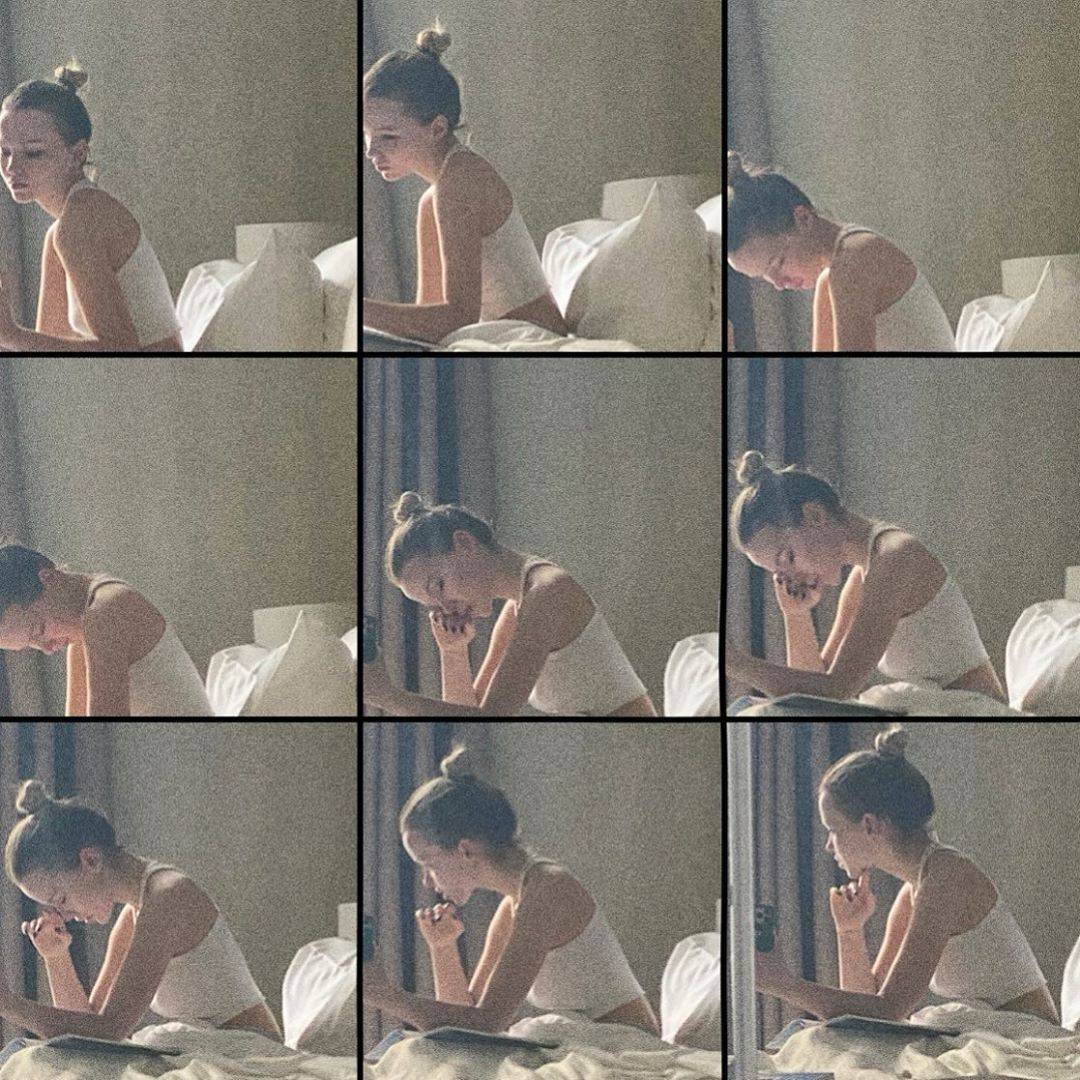 Anything that breaks up your normal routine is really good for an artist.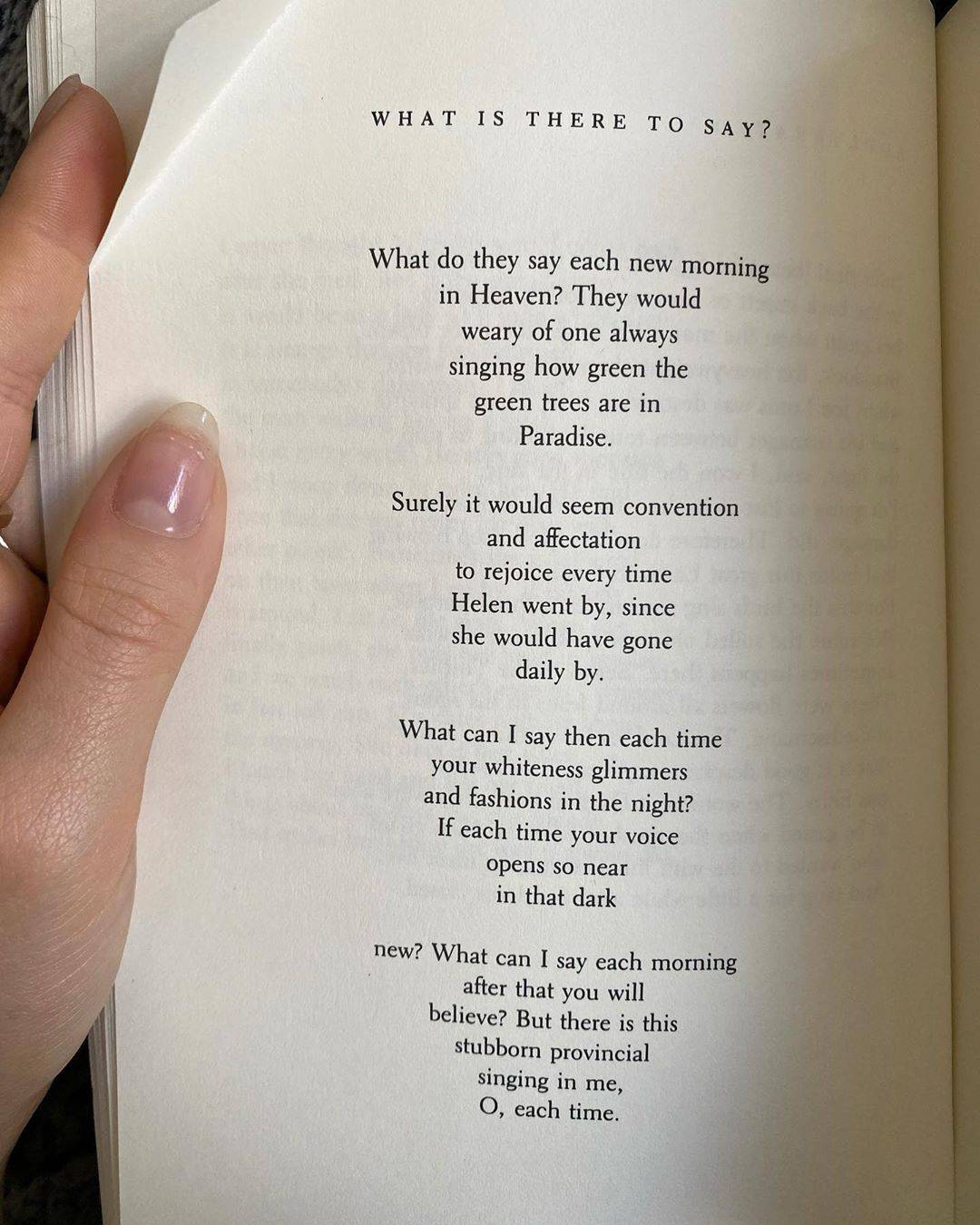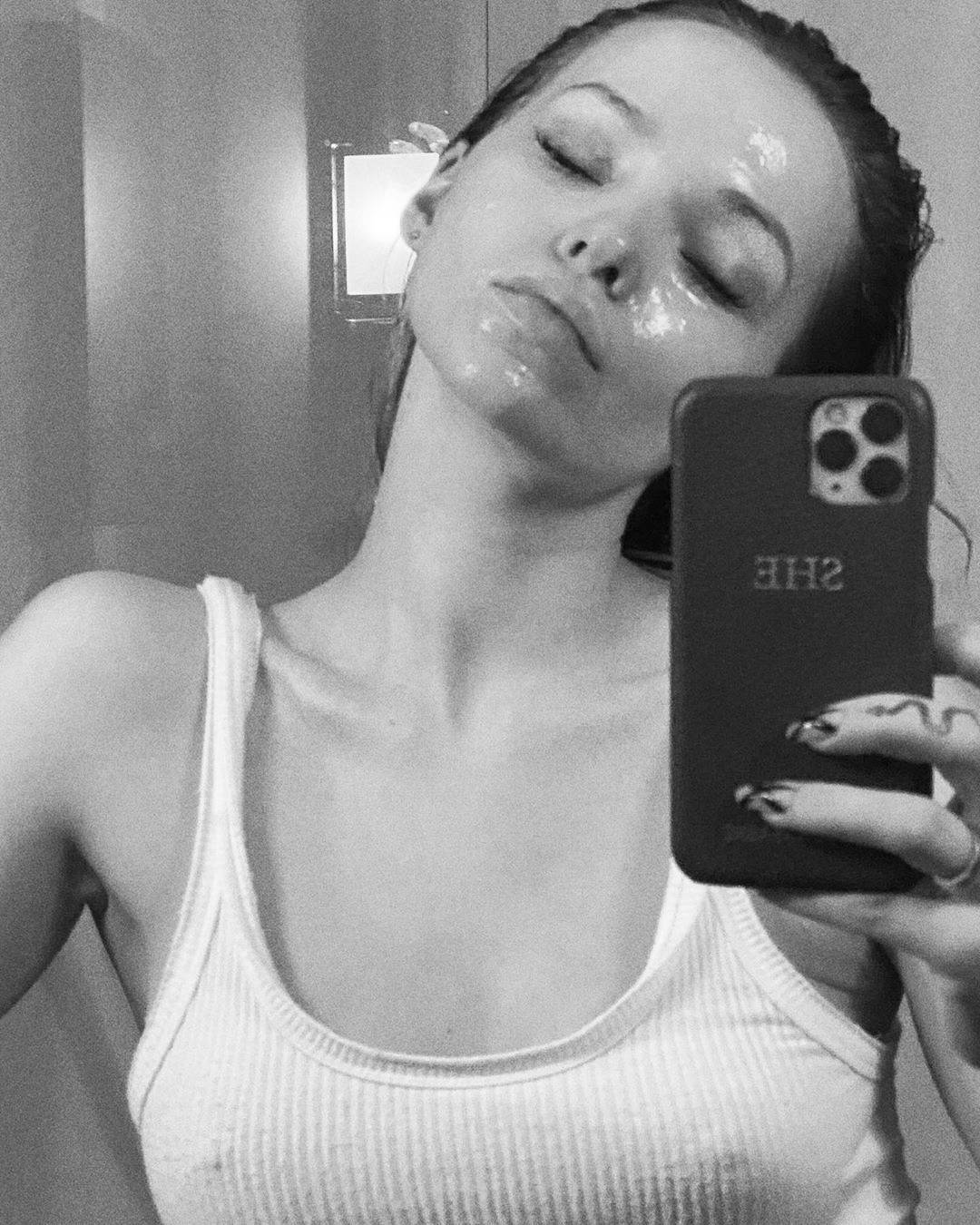 RI:
What is your earliest beauty memory?
DC:
I love skin care and have been using moisturizer since I was 10-years-old because I grew up in Washington state and had very dry skin. I remember using my mom's Lancome moisturizer at a young age because she was trying to help me with my skin falling off. Since then I've been really fascinated by the benefits of skin care.
RI:
You're a big fan of tattoos and get new ones often. Why are you so drawn to them?
DC:
I got my first one when I was 14 and I think it had to do with my difficult upbringing and the dark start to my life. I've always had this sense that I'm not in control of my life—that the things that happened are much greater than me and I never could have stopped them—and tattoos have been a way to remind myself that I am still mine, I claim myself. Women are held to this unbelievable, oppressive standard of being valuable only if they're untouched and pure in every sense of the word and I just really don't subscribe to that and hate that anti-feminist ideal. Tattoos are a form of rebellion, yes, but also a reminder that you call the shots in your own life and no matter what others want you to look like, the only person who can impose something lasting on you, is you.
RI:
Has your beauty routine changed at all during this period?
DC:
I've always had a really strong routine but it's shifted during this time to be almost entirely oil-based. I use cleansing oil to take my makeup off, followed by an oil-based serum and a strong sealing oil. I also use oil all over my hair and body—it feels more luxurious and therapeutic and it also just works better on my super dry skin. I never have acne issues but I can never get enough hydration.
RI:
What are some of your favorite products right now?
DC:
I get so many free products from brands, some of which I give to women's shelters, but I got a big box of products from this brand Skyn Iceland that's actually a favorite on movie sets and I've been using its Skyn Rescue for really sensitive, distressed skin after I cleanse and before moisturizer and it's transformed my skin. Weleda Skin Food is a tried-and-true buy, too, and I've also been using The Rich Cream by Augustinus Bader which is really great.
RI:
When do you feel most confident in your own beauty?
DC:
When I'm really healthy. There's no amount of extensions, fake lashes, or red lipstick that I can put on my face to make myself look good if I'm not healthy. If I'm worn down, haven't slept, haven't been eating enough, or have been traveling too much, I look like shit and there's no way to fix it.
RI:
What is making you feel hopeful right now about the future?
DC:
My generation. I'm the first year of Gen-Z and people I speak to between the ages of 10-25 give me so much hope. They're so empathetic, deeply caring, strong-willed, and brave. The more we can head in that direction, the closer we will get to fixing everything that's gotten so fucked up in our world.