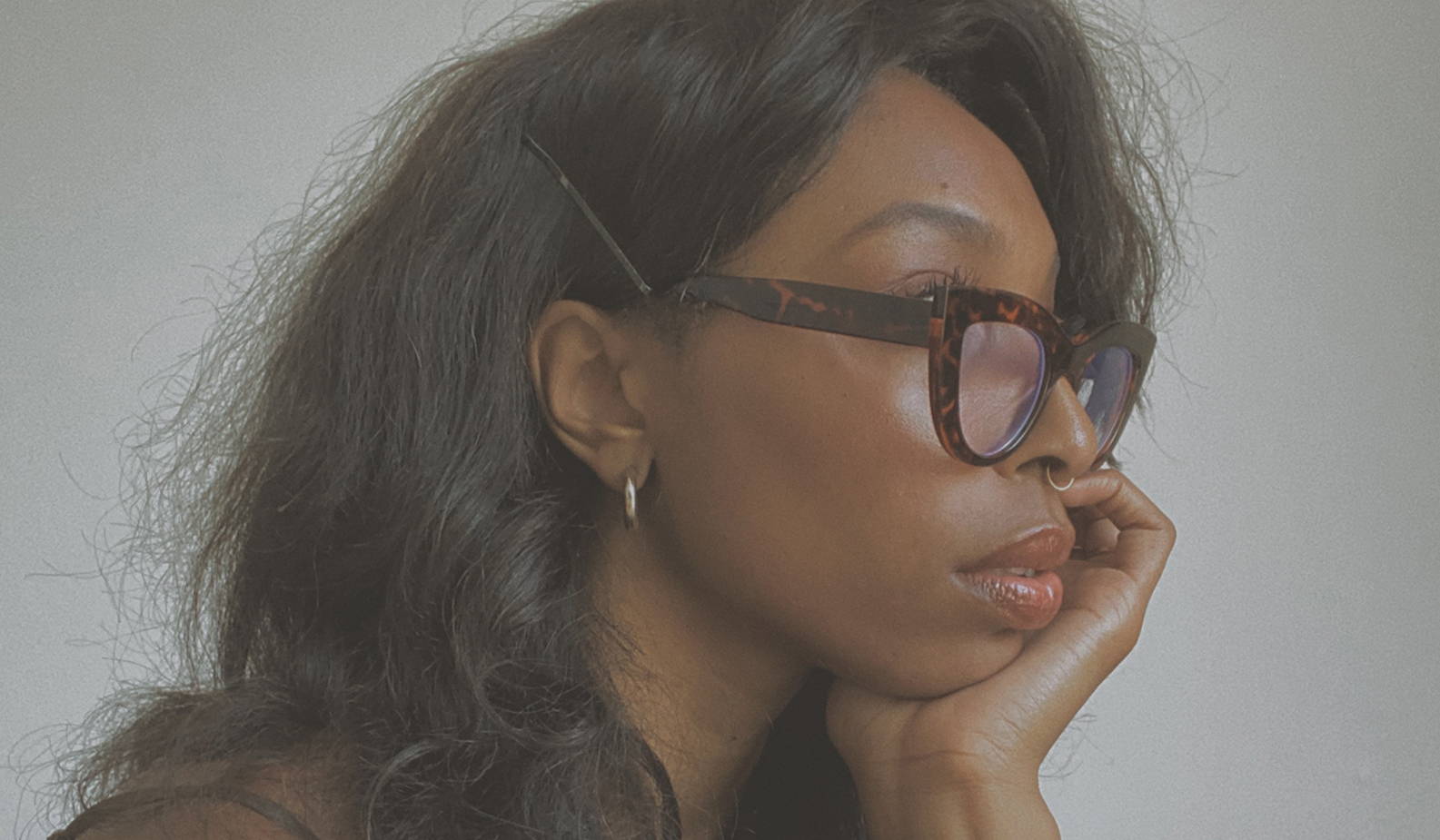 08 / 02
INTERVIEWS
The Profile: Deun Ivory
Everybody has a story about beauty. And in
The Profile
, a new evolution of Rose Inc.'s
Go-See
feature, some of the world's most intriguing people share theirs. In this intimate interview series, we get (virtually) up close and personal to explore their definitions of beauty, path to self-confidence, and the power of femininity. Featuring imagery shot through their own lens, The Profile presents these compelling personalities in a new light—one that illuminates their own journey, dreams, and desires while highlighting their unique relationship with beauty.
Whether you realize it or not, you've likely seen the genius of Deun Ivory. Her photography, design, and art direction for brands like Glossier, Apple, and Nike often show closeups of Black women presented with the striking radiance of a highly-editorialized beauty spread. No matter her client, the pillars of her work are clear: Her models are captured with honesty, light, and love.
But the Los Angeles-based creator isn't just about highlighting Black women for capsule projects; she's playing the long game. In what started as a photography project through a VSCOVoices grant, Ivory's spun the body: a home for love into a nonprofit aimed at shifting the culture around how Black women heal from sexual trauma.
"It's a creative wellness space for survivors to heal through joy, which is a very gentle and soft approach," she explains. "We use storytelling, wellness, and art to empower survivors to reclaim their narratives and to integrate healing rituals that will help them develop self-love and reclaim their bodies." The organization partners with practitioners to help survivors process trauma, but also serves as a safe space for dialogue.
Whether using art to help others or showing her own vulnerability when capturing her subjects, Ivory's ability to impact culture is steadily growing. Here, she talks with Rose Inc. about the role of self-care and beauty in the global pandemic, how her creative process has evolved, and her hopes for the future.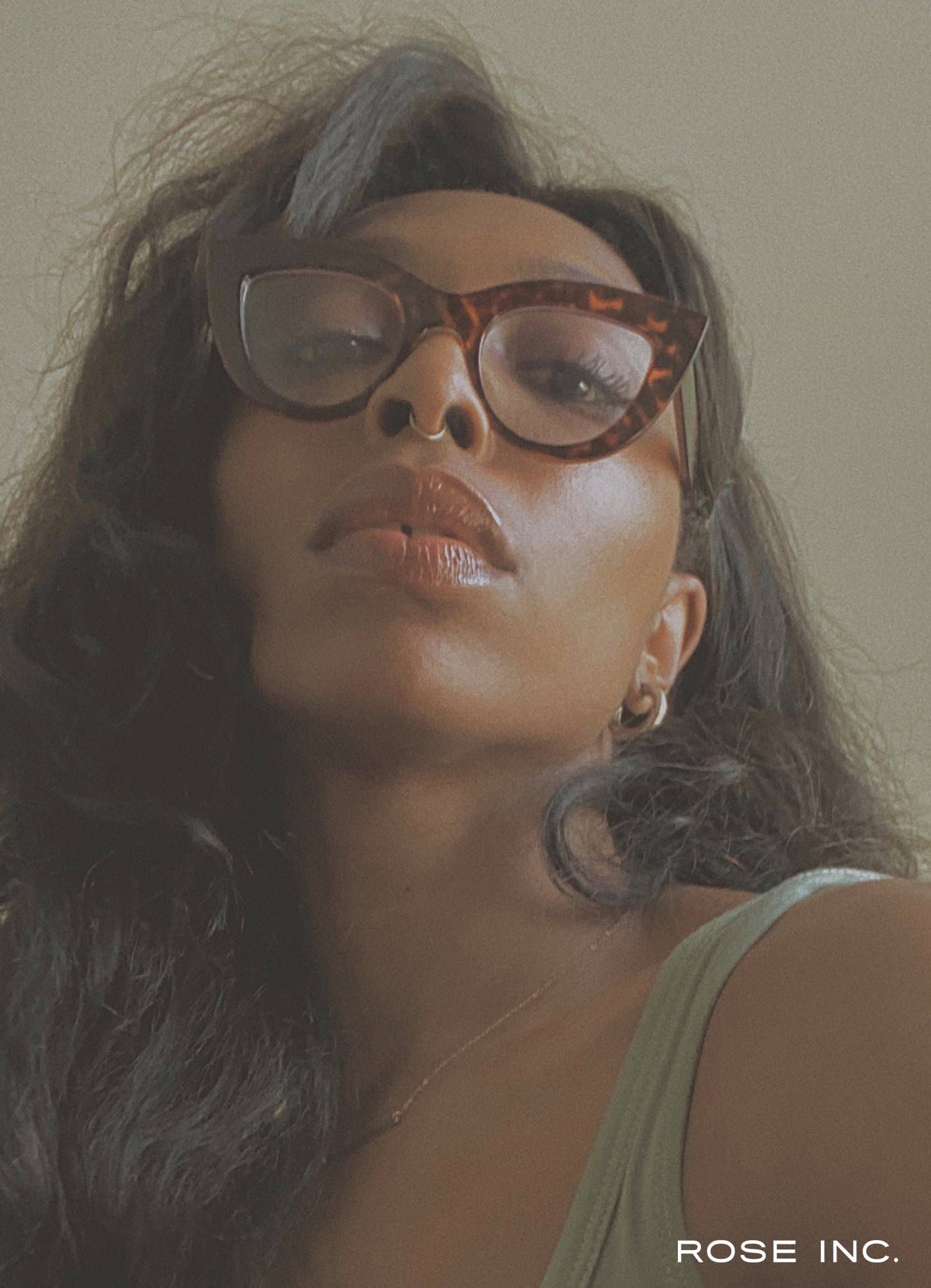 RI:
How have you navigated the global pandemic?
DI:
It's a very difficult time for a lot of people right now and so I feel very blessed that my individual experience has been really abundant, optimistic, and filled with a lot of joy. I'm surrounded by love, loved ones, and a lot of creativity and inspiration, so my spirit is in a great place.
RI:
What's been your biggest challenge thus far?
DI:
Being mindful of how much I'm consuming in terms of media and information. I love learning, but sometimes I can go off the deep end, so I make sure that I'm not inundating myself to the point where I'm destroying my positivity and the beautiful energy I have in my life. We're all going through what I would call collective trauma. As a creative, I have to be mindful about how I can still bring joy to other people, because that's what the world needs and I want to share that with others.
RI:
The Black Lives Matter movement has grown exponentially in the past few months. What about this movement gives you hope and what gives you pause?
DI:
I think it's beautiful that certain systems are changing because of protesting, because right now people are kind of forced to listen. But I also think that it's trash that it took this long for people to open up their ears and say, 'okay, now I'm going to empathize; now I'm going to show compassion'.
RI:
How do you think people outside of the Black community can be better allies?
DI:
Listen to the people who are and have historically been oppressed. Do not go into any conversation thinking that you know it all or thinking that you can immediately understand. This is a time for people to be reflective and introspective.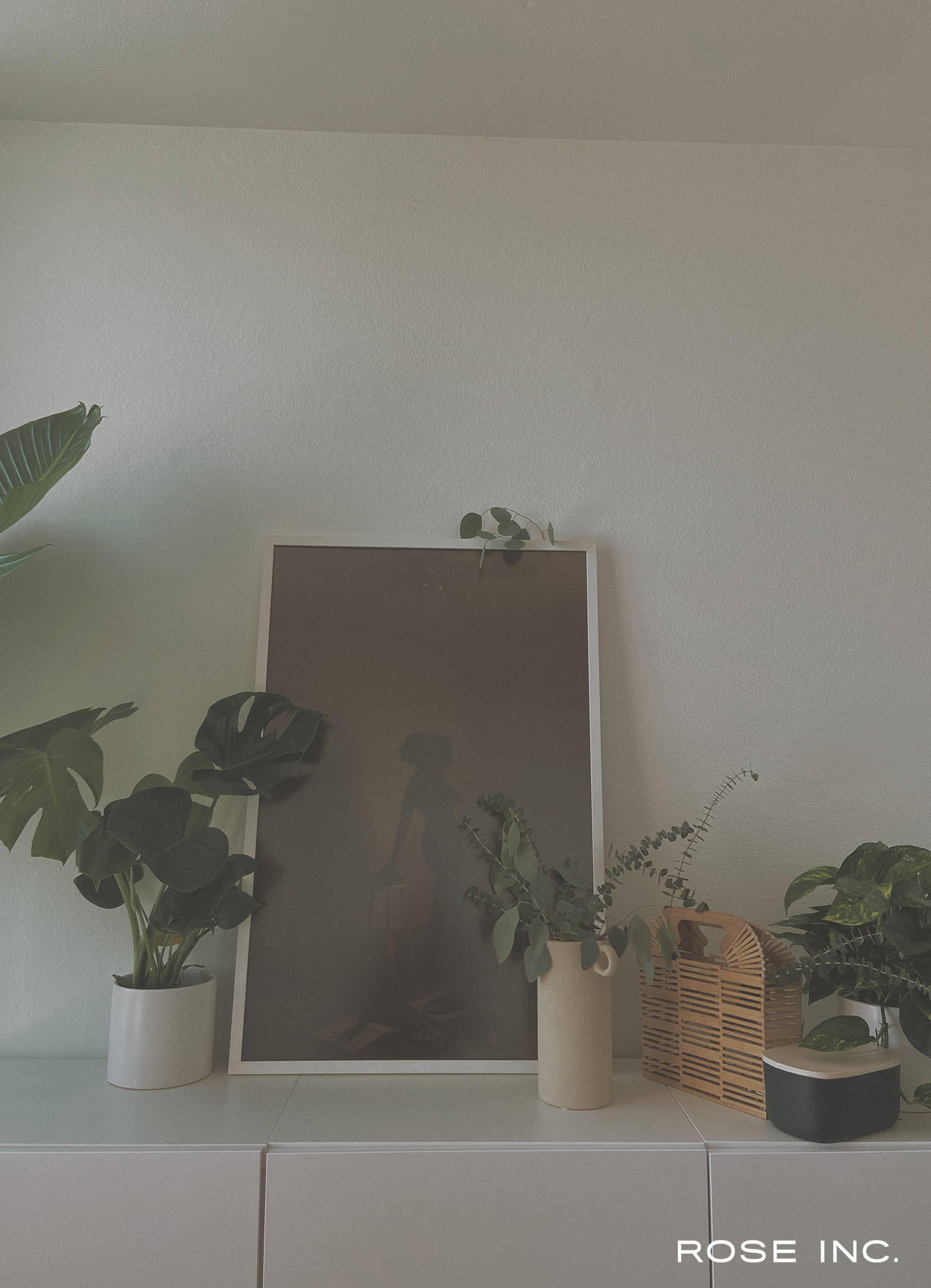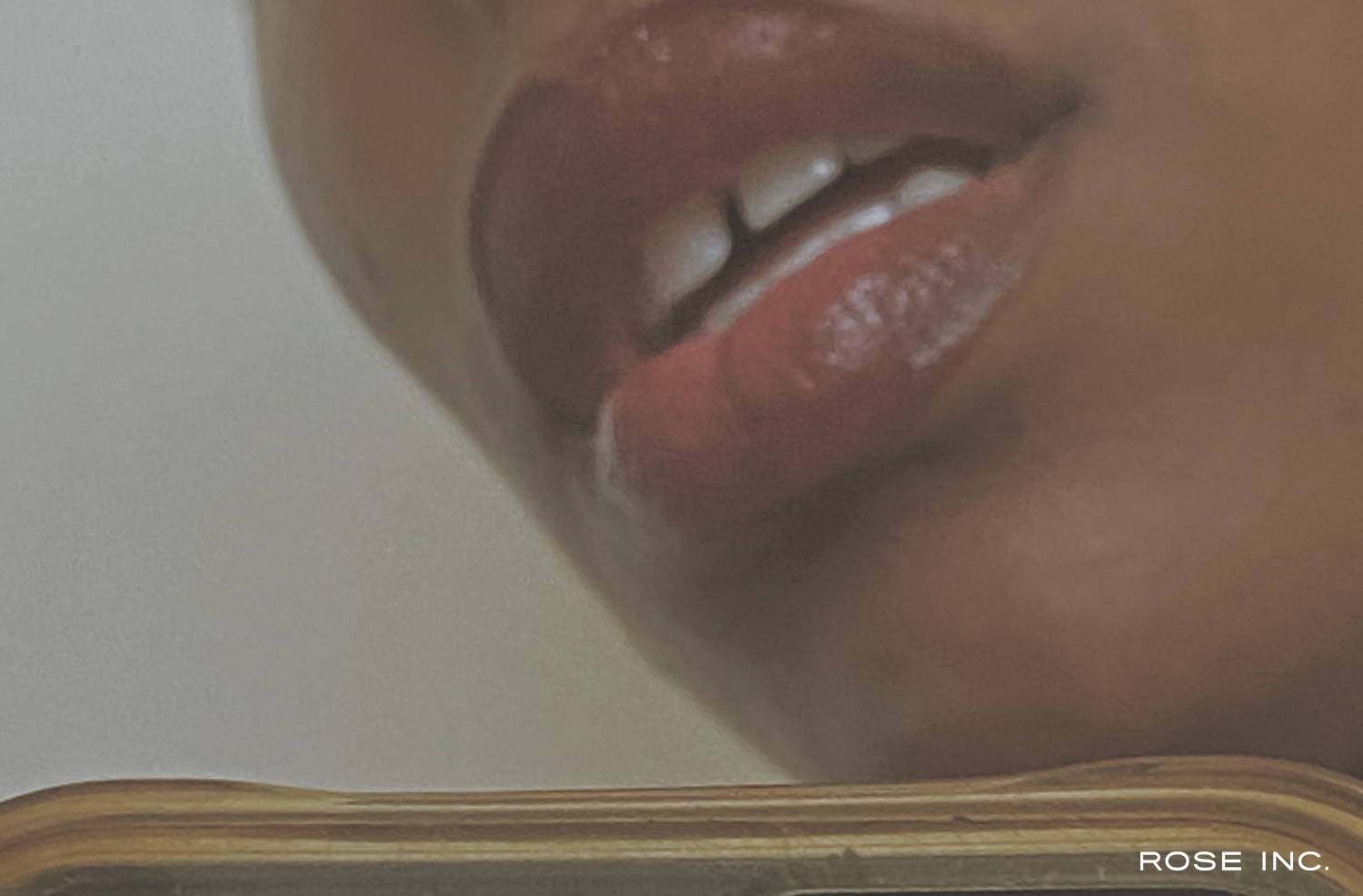 I'm staying true to who I've always been and am continuing to walk in my purpose.
RI:
How are the events of this year influencing your creative process?
DI:
Black women are always at the center of the work that I'm doing, so for me, there was an urgency prior to this year. Everything that's happening is affirming that the work that I'm doing will always be important, relevant, and necessary for marginalized communities. I'm staying true to who I've always been and am continuing to walk in my purpose.
RI:
What does beauty mean to you?
DI:
Beauty is this pure, indestructible knowing that you're worthy, that you have value and you are something to delight in. I feel like oftentimes, people attribute hair and makeup and all these things to beauty, which we all do, but at the end of the day, once that's all stripped away, the purest form of who you are is beauty. At the core of who we all are is vulnerable, soft, strong, and compassionate.
RI:
What's your first beauty memory?
DI:
My grandmother had a beautiful vanity set in her room with lipsticks and perfume—it was just so womanly—and she always had her nails painted red. I loved watching her beauty ritual. I couldn't wait to get older so I could also integrate it into my life, so I started wearing lipstick around 22 in honor of my grandmother, who is still young, beautiful, and fabulous today. I feel like I'm a whole different woman with lipstick and painted nails.
RI:
If you could only have three beauty products what would they be?
DI:
Lip liner, lip gloss, and jojoba oil, which gives me a glow and helps clear my hyperpigmentation. Also, I can't live without Hanahana Beauty Shea Butter. Talk about providing a remedy for ash, Hanahana Beauty is the best whipped shea that I have ever experienced on my body. When I wear it, people are like, 'Oh my God, your skin!' It creates a glow like no other and is made by a Ghanaian friend of mine.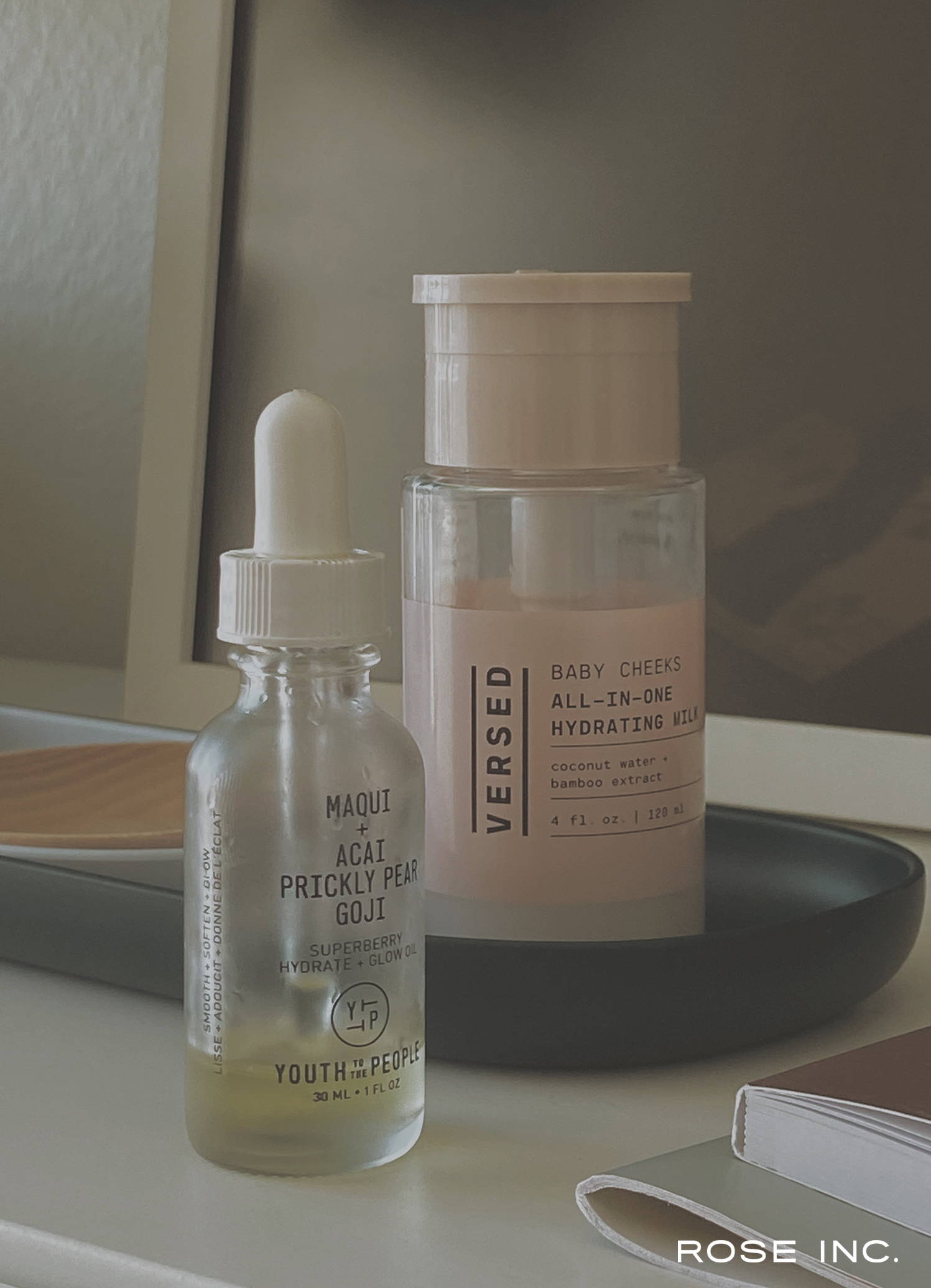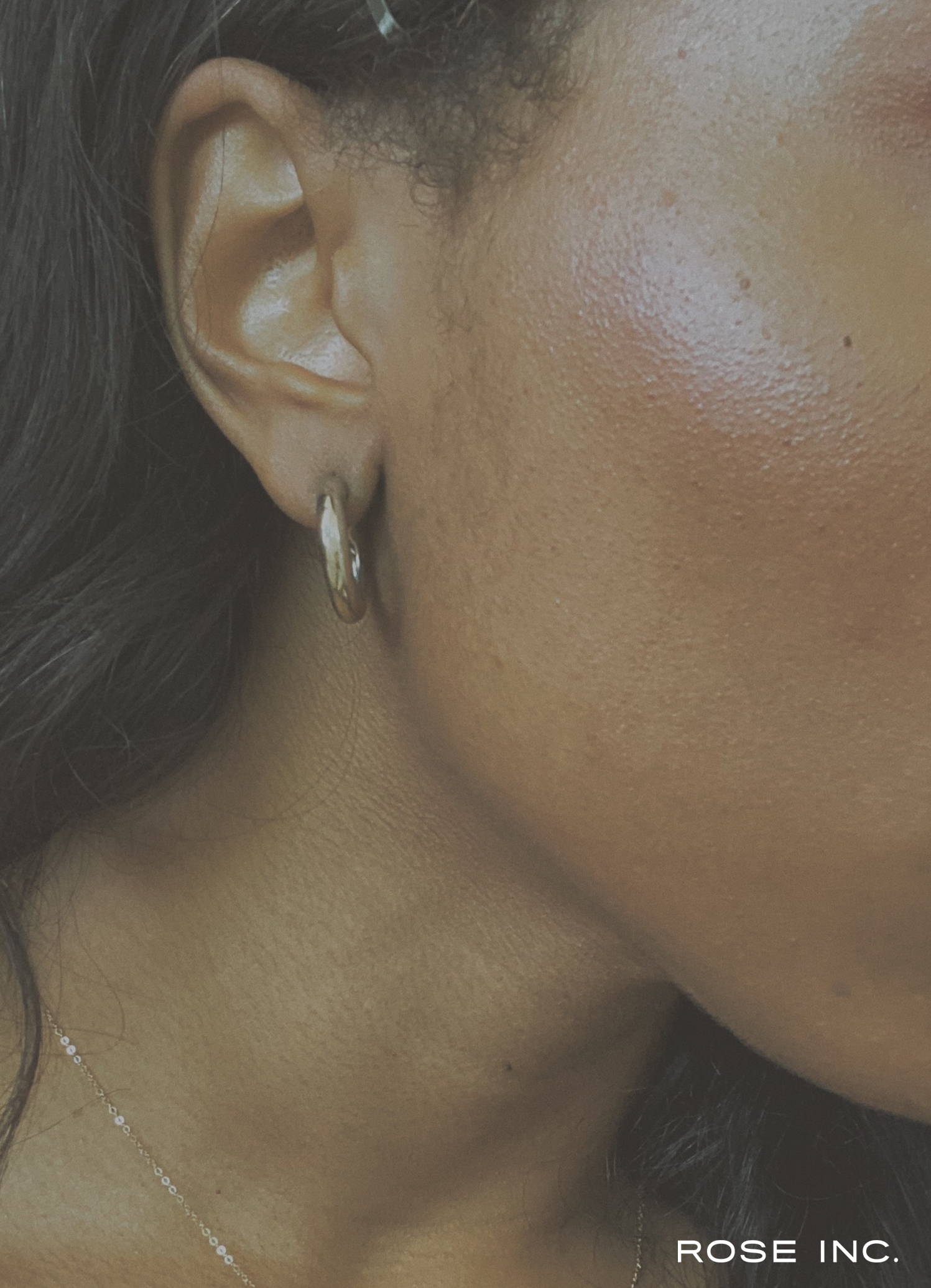 RI:
How does beauty fit into your self-care regimen?
DI:
I definitely consider beauty to be self-care. It's a chance for me to slow down with a moment for myself. So much of what I do is about other people, but self-care is the time for Deun. I get really invested in the moment and want to nourish myself completely. Putting on sunscreen also makes me happy because it's a way of showing myself that I care about my skin. For women, having power over how we take care of ourselves is so beautiful and extremely restorative and rejuvenating.
RI:
What is your favorite beauty ritual?
DI:
Putting on perfume. I love when I come around people and they tell me I smell heavenly. That's one of my favorite compliments. I switch it up in terms of scents, but it's usually somewhere in the range of a floral or vanilla.
RI:
What do you appreciate most about the beauty of the women in your portraits?
DI:
I appreciate the fact that they look at me as creating a safe space for them to be who they are and unapologetically take up space. I don't take that for granted. To let yourself go like that is a courageous thing. When you let your guard down, it's absolutely powerful.
RI:
If you could magically change any viewpoints on beauty, what would they be?
DI:
I talk about colorism with my friends a lot. In the Black community, we often see light-skinned, curly-haired Black girls and very, very dark-skinned women get the gigs—and they should!—but sometimes I feel like brown-skinned girls aren't seen as beautiful. It's like dark-skinned Black women can only get modeling jobs if they're seen as exotic. Where's the space for brown-skinned Black girls? All Black women are beautiful and worthy of being captured in images.
RI:
How did you get comfortable with owning your own personal beauty?
DI:
That was definitely a journey. One aspect was through my photography. Whenever I had an opportunity to be in these very intimate experiences with other Black women and I would affirm them in their beauty, I was also planting a seed for myself, kind of like a reflection. It was a reminder to myself that I also possess the same beauty.
I went through a lot of sexual trauma as a child and that obviously affected my self-esteem and how I saw myself, which is one reason why I started my nonprofit—to help other women who have had the same experiences.
RI:
What is your hope for the future?
DI:
I hope that I can create a world within my nonprofit, the body: a home for love, and through my artistry where Black women know and lead with the belief that they are worthy. I want them to know they can come to my art, or the experiences that I curate, with the ability to breathe easy and be affirmed in who they are and that their presence is enough. I want to contribute to the overall health, wellness, empowerment, and affirmation of Black women. I want my art to feel like a hug. I want these women to feel safe with me—that's what I would hope for the future.