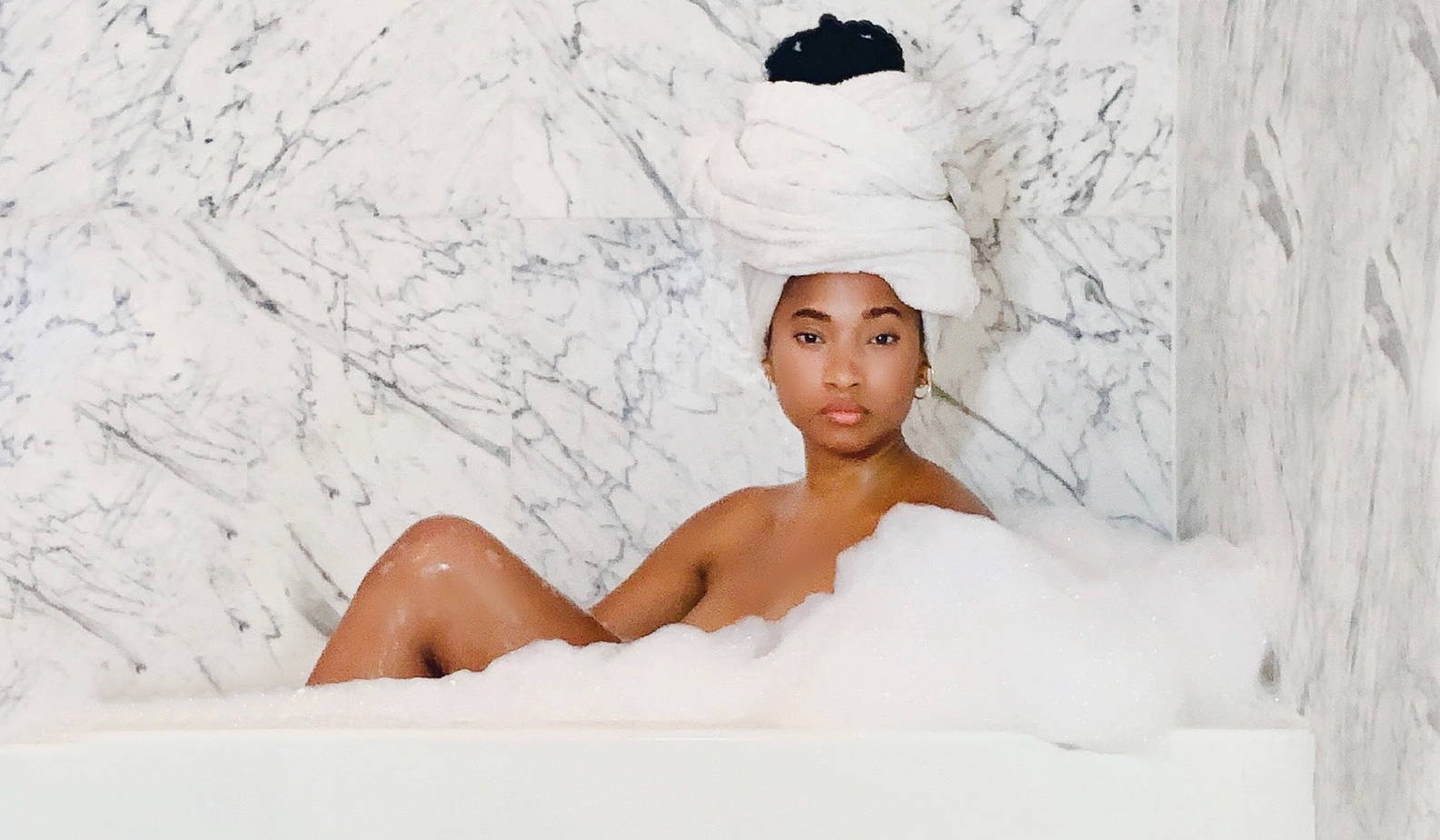 09 / 07
INTERVIEWS
The Profile: Candace Marie Stewart
Everybody has a story about beauty. And in The Profile, a new evolution of Rose Inc.'s Go-See feature, some of the world's most intriguing people share theirs. In this intimate interview series, we get (virtually) up close and personal to explore their definitions of beauty, path to self-confidence, and the power of femininity. Featuring imagery shot through their own lens, The Profile presents these compelling personalities in a new light—one that illuminates their own journey, dreams, and desires while highlighting their unique relationship with beauty.
Candace Marie Stewart's professional journey has included a lot of pit stops along the way. She worked in public relations at Alexander Wang; was a manager at JPMorgan Chase; held roles at publications like Lucky, Essence, and Refinery29; and worked within companies like Barneys New York and Prada. It's in these many positions that Stewart got a sweeping view of the fashion industry—and it often involved being the only Black person in the room. Today, she works as a social media consultant by trade, but it's these experiences that inspired her to launch Black In Corporate, an organization meant to provide relief, support, and guidance for Black people working in white-majority institutions.
If Stewart looks familiar, you may have seen her in Vogue's recent Hope issue where she's recognized as an unsung hero of the fashion industry—and she's just getting started. Rose Inc. caught up with Stewart to discuss her relationship with social media, what drives her, and how her beauty rituals have morphed to serve her better during these challenging times.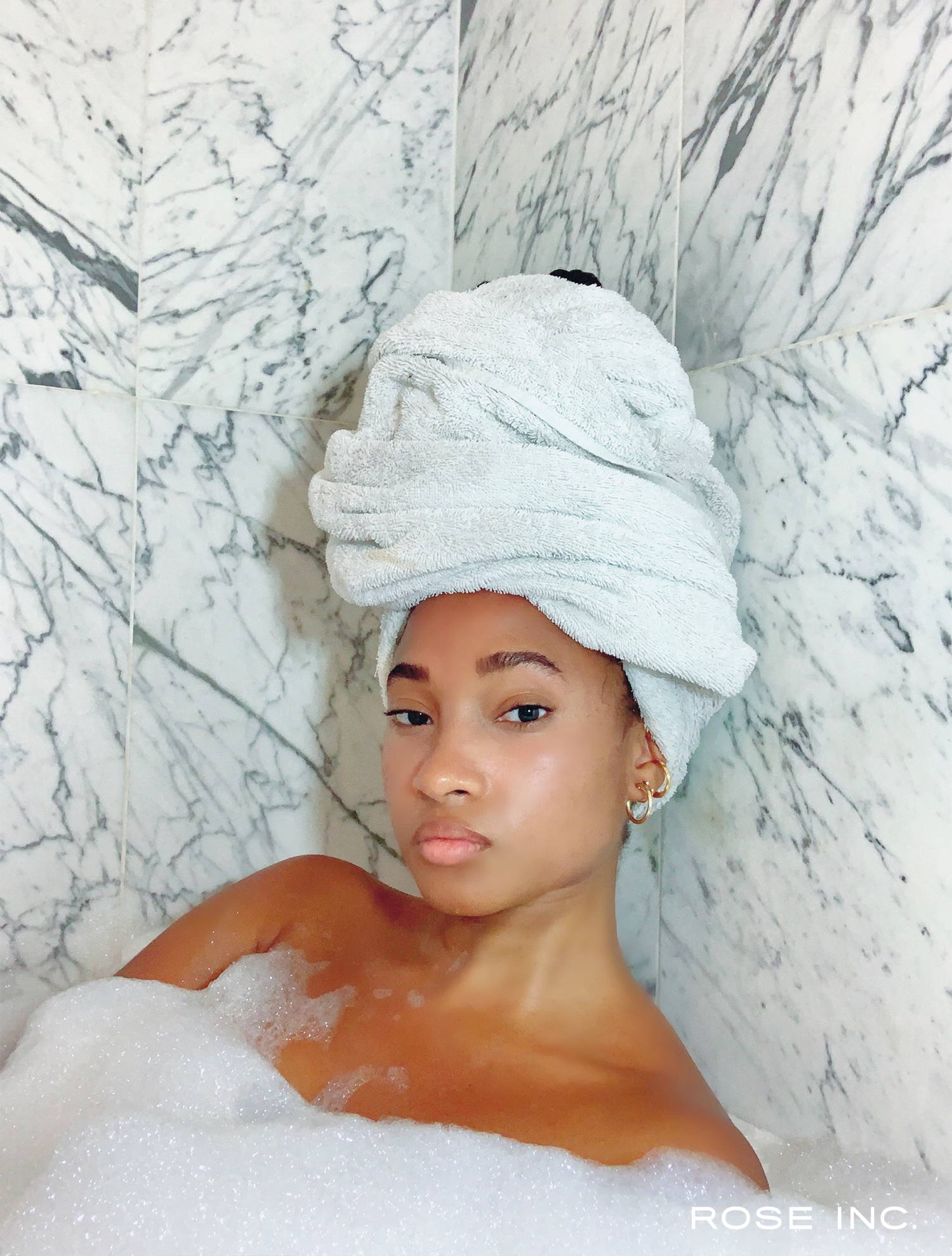 RI:
It's been a life-changing year for all of us. How have you been doing?
CMS:
At times, I am overwhelmingly exhausted—mentally, physically, and emotionally. However, despite all of the challenges and hardships, I am able to say I still see light at the end of the road. It is distant, but this helps me to not give up and to keep moving forward.
RI:
What were your motivations and goals when you founded Black in Corporate?
CMS:
My motivation came from so many different directions, but one in particular has been the lack of Black colleagues I have seen in the corporations that I have worked in. Being "the only" for so long just becomes frustrating and I can only imagine how other Black individuals in corporate feel. Most white people will never know what it is like to work with an all-Black team and walk into a meeting with all-Black colleagues. However, Black individuals walk into white-majority environments every day and have no sense of community within a space in which they spend the majority of their time. My hope is that Black In Corporate not only provides resources for those looking for relief, support, and guidance in their corporate jobs, but also a sense of community.
RI:
As someone who is entrenched in the fashion world, what changes would you like to see prioritized within the industry?
CMS:
Having executive-level managers diversified within fashion companies would be a great start. Not just one token person working in a diversion and inclusion role, but a truly diverse and inclusive C-Suite.
RI:
Are you optimistic about the future of fashion?
CMS:
I am. I think it is a realistic optimism, but I am hopeful that change will happen.
...it is a realistic optimism, but I am hopeful that change will happen.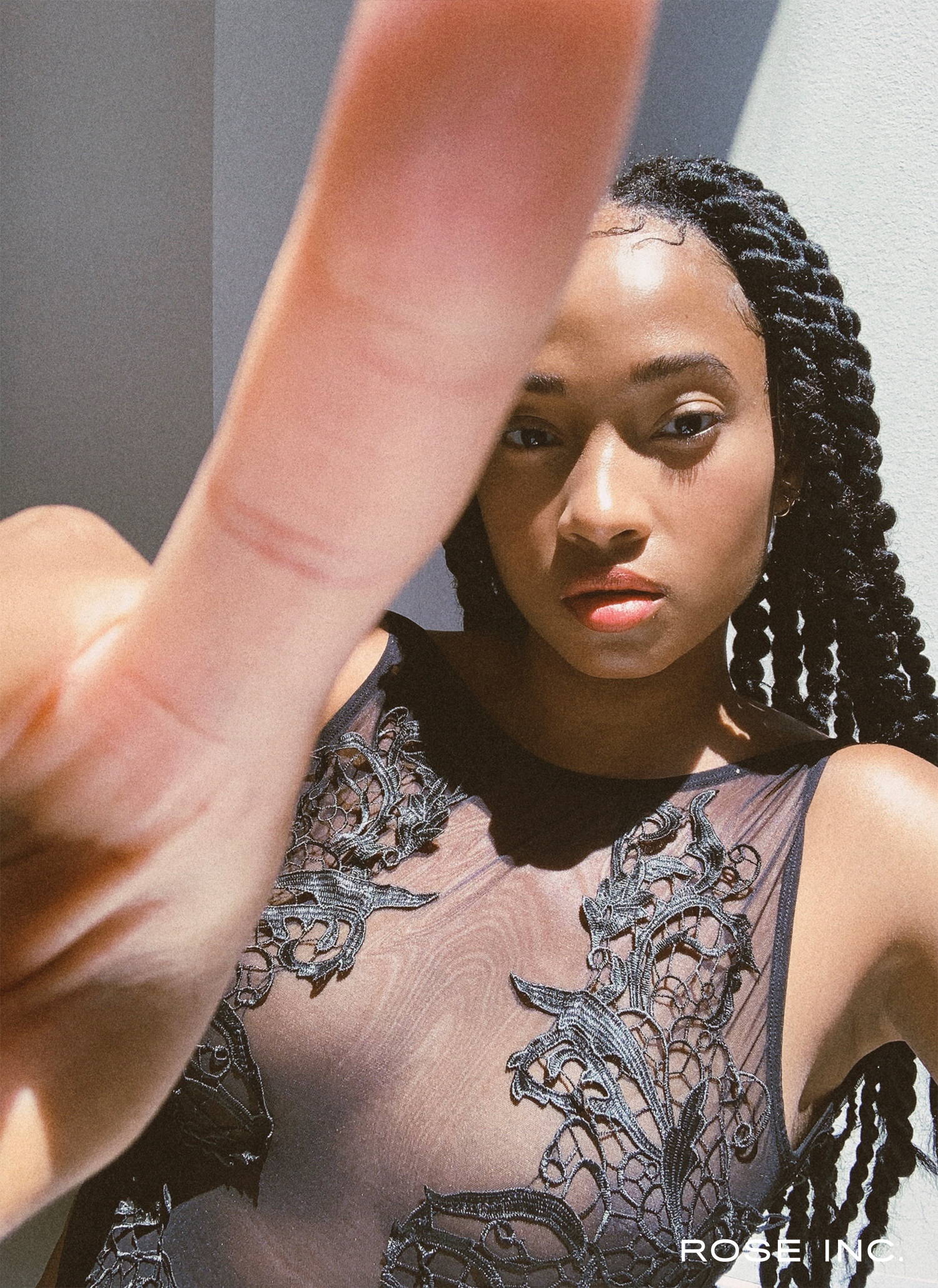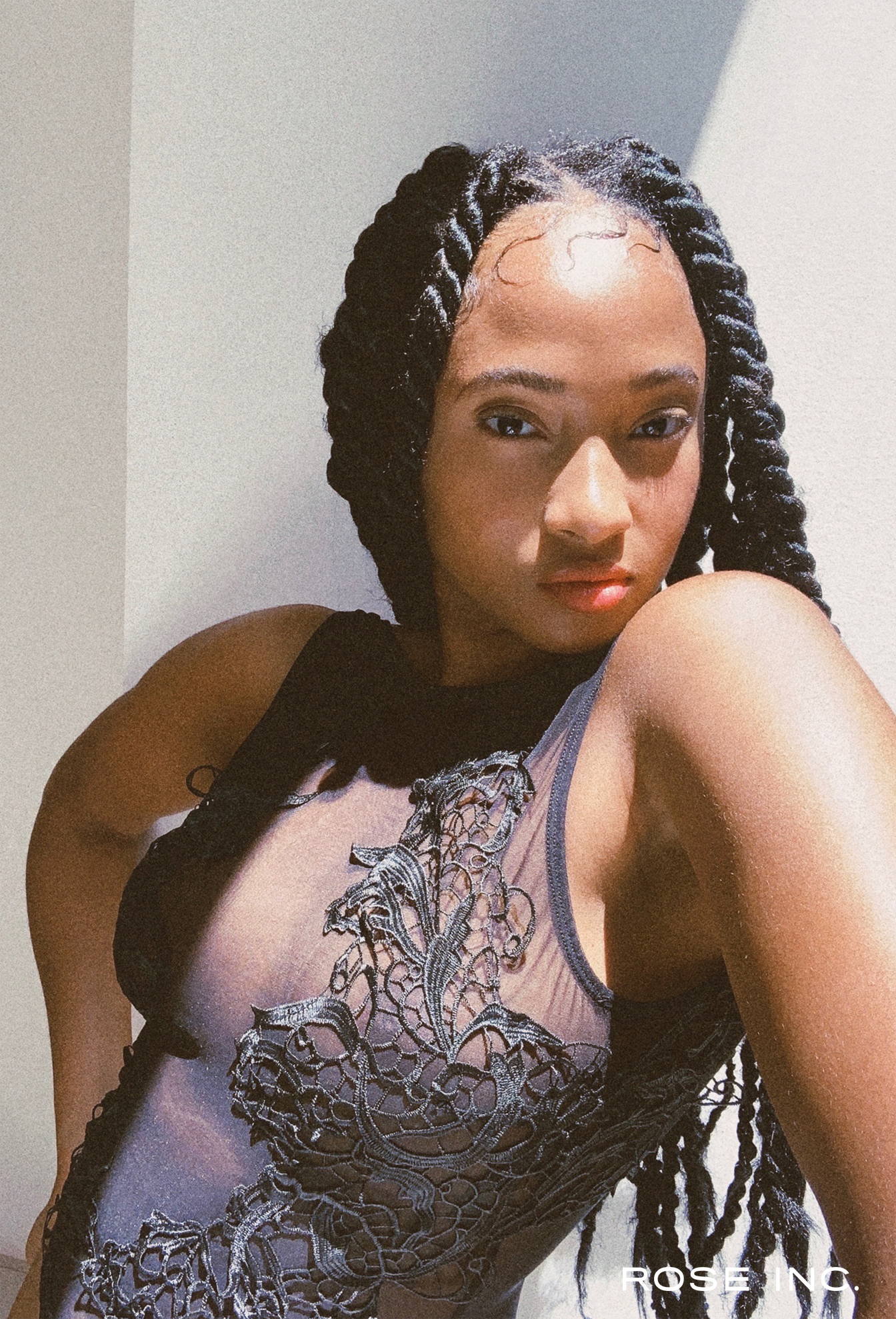 RI:
As a social media consultant, what's your relationship like with social media outside of your work?
CMS:
It is truly a love-hate relationship. There is a sense that I'm always working so I've started to implement practices that help me feel more balanced, like not sleeping with my phone and turning my 'do not disturb' on at 8 p.m. It's the little things that help me.
RI:
How has your idea of beauty and self-care changed this year?
CMS:
When you think of self-care, most times we think of baths and meditation—which I'm all for—but, for me, self-care has really been about speaking up for myself and voicing my truth. Things that I might have held onto in the past, I now feel this unapologetic freedom to relinquish and let out. Whether it is in a therapy session or in a boardroom, vouching for myself is the ultimate form of self-care.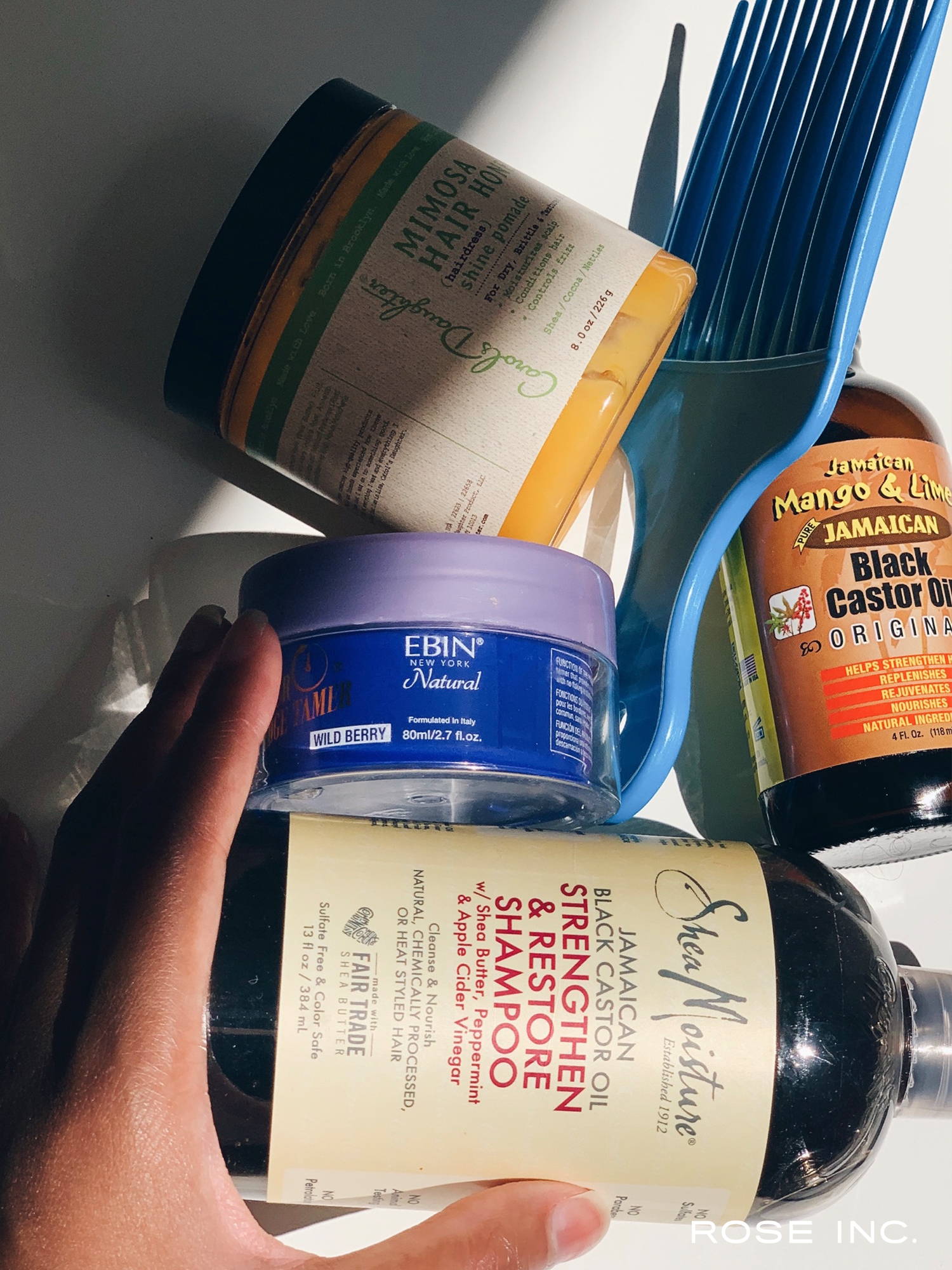 RI:
What's your earliest beauty memory?
CMS:
My mother hot combing my hair in front of the stove. This was pure torture, but there is something about that smell and setting that is forever engrained in my memory.
RI:
When do you feel most confident in your beauty?
CMS:
My boyfriend makes me feel like I am the only one in the room. Honestly, hearing myself say that makes me laugh, but it's true.
RI:
What is your skin-care routine like?
RI:
What about your hair? What does a wash day look like for you?
RI:
Who do you look to for hairstyle inspiration?
CMS:
Solange is the ultimate hair goals for me.
RI:
Are there any beauty looks or styles you've been wanting to try, but aren't yet ready to take on?
CMS:
I've often wondered about completely shaving my head, but I'm too nervous to try it...
RI:
What beauty rituals have you created for yourself?
CMS:
I'm a huge fan of my bathtub; it's how I wind down at the end of each day. I light a candle, turn town the lights, add extra bubbles, and sometimes add flowers to the end of the tub. It has truly been my perfect ritual for years.
RI:
Where do you want to be in a few years?
CMS:
For now, I'm working hard, being kind to others, and letting opportunities flow.