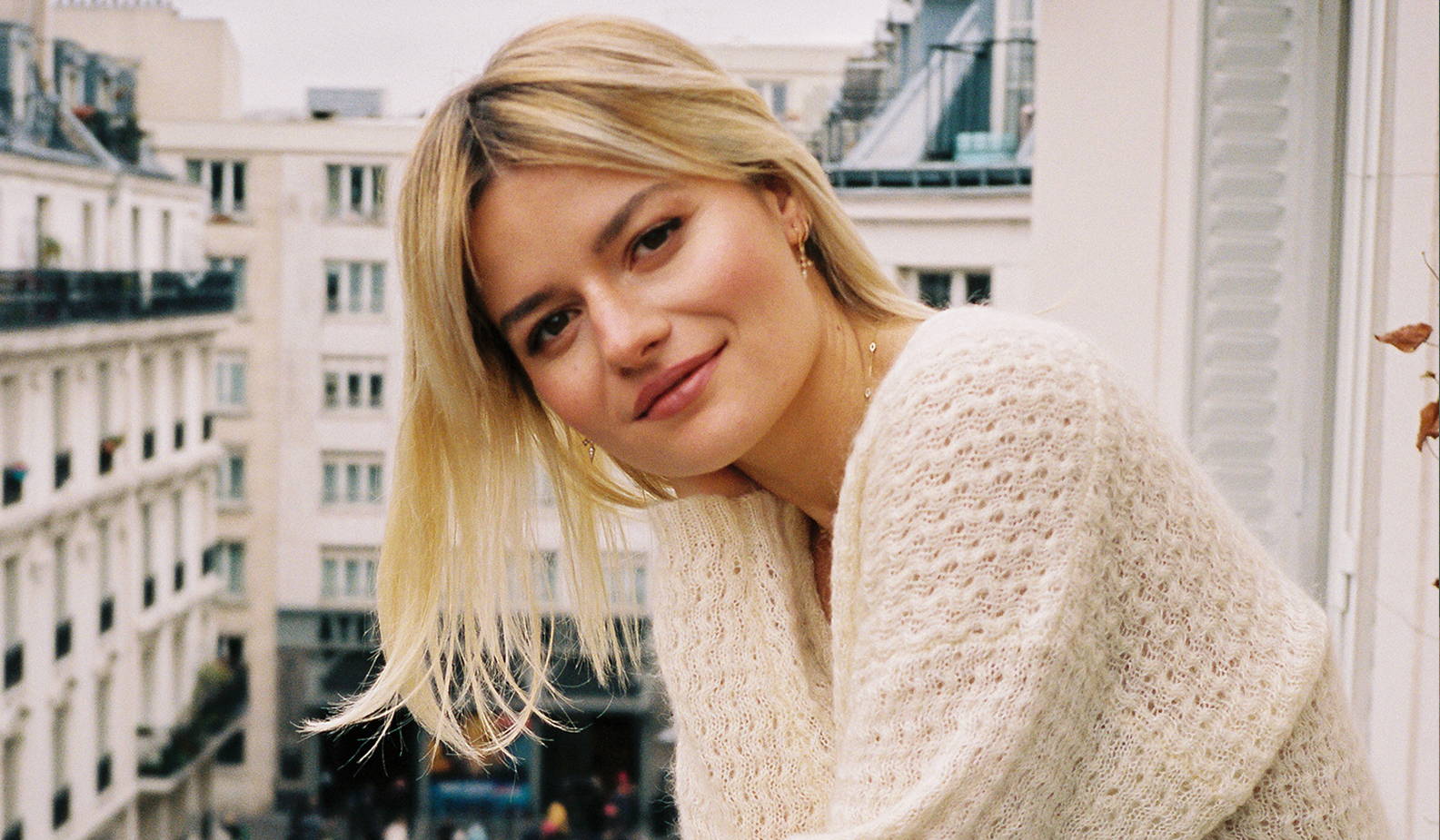 03 / 02
INTERVIEWS
The Go-See: Sabina Socol
Sabina Socol is the architect of her own destiny. After launching her career in fashion as social editor for L'Officiel magazine in Paris, she began making a name for herself in her own right through her personal online channels. Then in 2016, the Romanian-born, French-bred journalist decided to strike out on her own as a freelancer to pursue her creative interests in modeling, writing, designing and art direction. She has since gone on to forge a unique path in the digital sphere, partnering with big name beauty and fashion brands (Lancôme, Louis Vuitton) while amassing a devoted following due in part to her modern embodiment of French girl cool.
When she's not traveling for work and play, you can find her strolling her 11th arrondissement neighborhood wearing her winter uniform: a cropped cardigan with a pair of perfectly-fitted denim. Here, on a gray afternoon in the City of Light, the Instagram sensation opens the doors to her Parisian perch to chat over coffee about her passions, navigating her own way, and '90s beauty inspirations.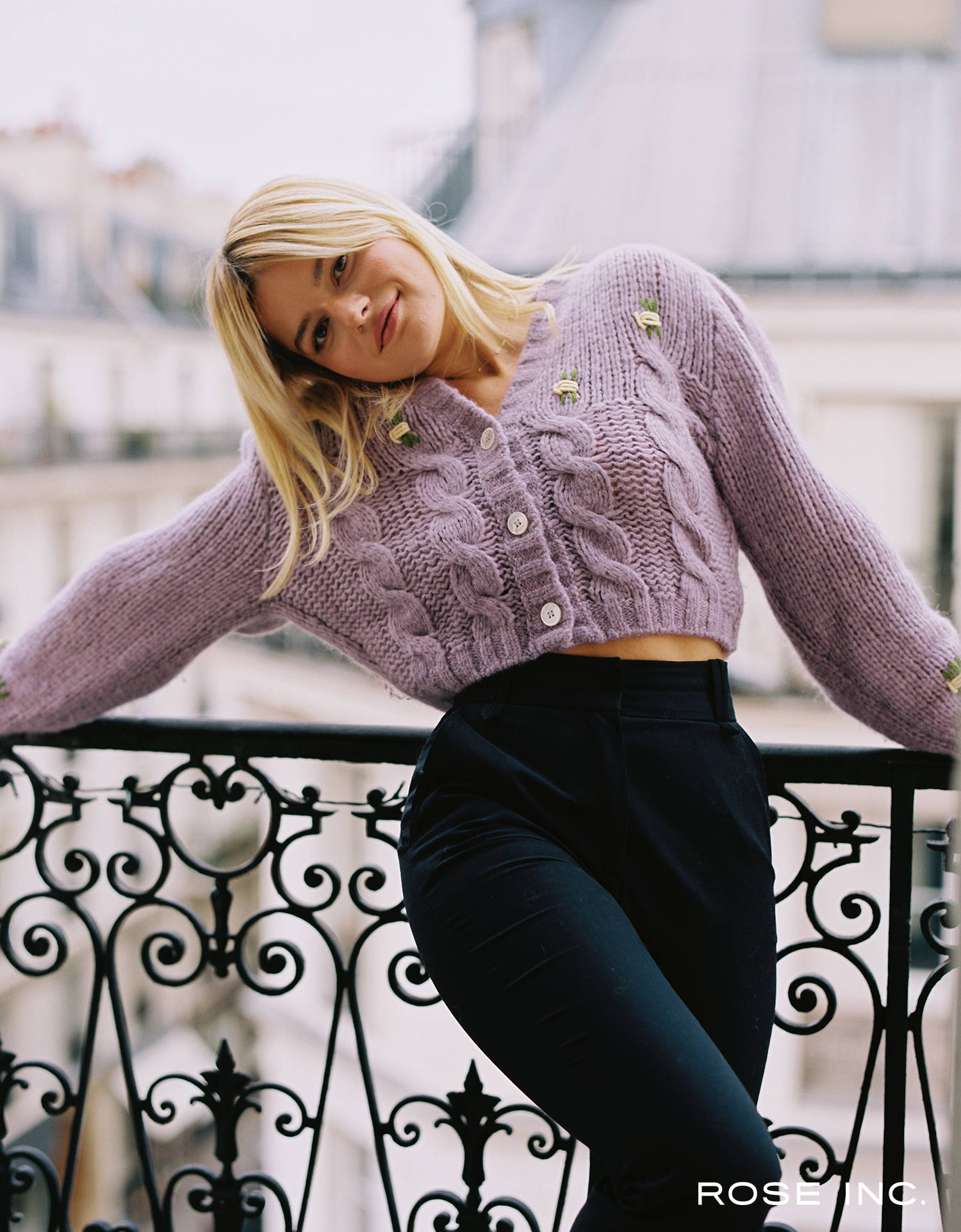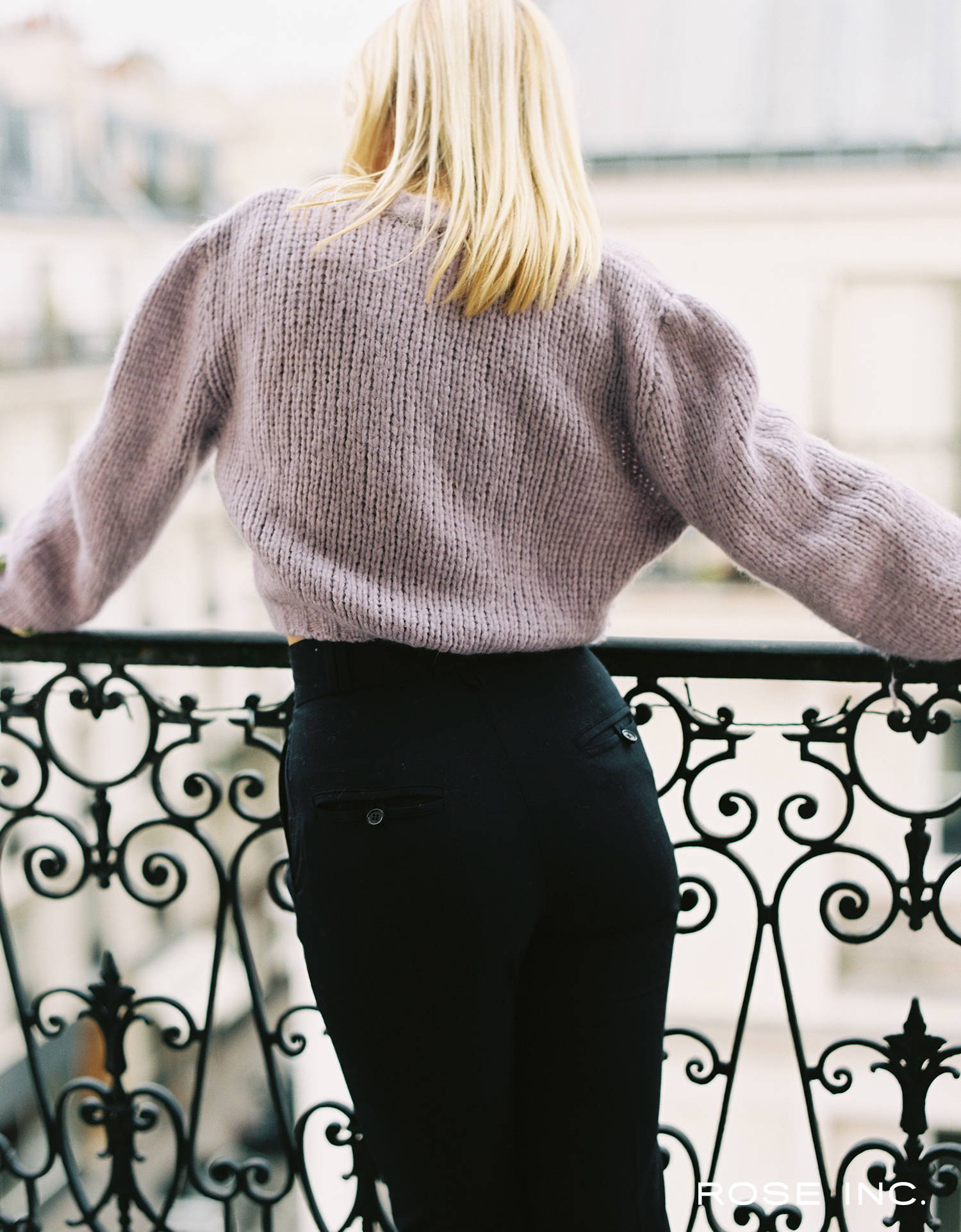 RI:
Thank you for having us. Your apartment is beautiful.
SS:
Thank you. Yes, of course!
RI:
Let's dive in. You've carved your own career path, so tell me how you got your start.
SS:
I was studying communication in arts school in Paris to get a bachelor's degree. I wanted to become a culture and arts journalist. I did my first internship at an arts magazine and then I was looking for another internship and I had a friend who was working at ELLE.com in 2010. They put me in the fashion section and that's how I started my first job and discovered this whole world of fashion. I was so young, this was ten years ago, and it was my second year in Paris.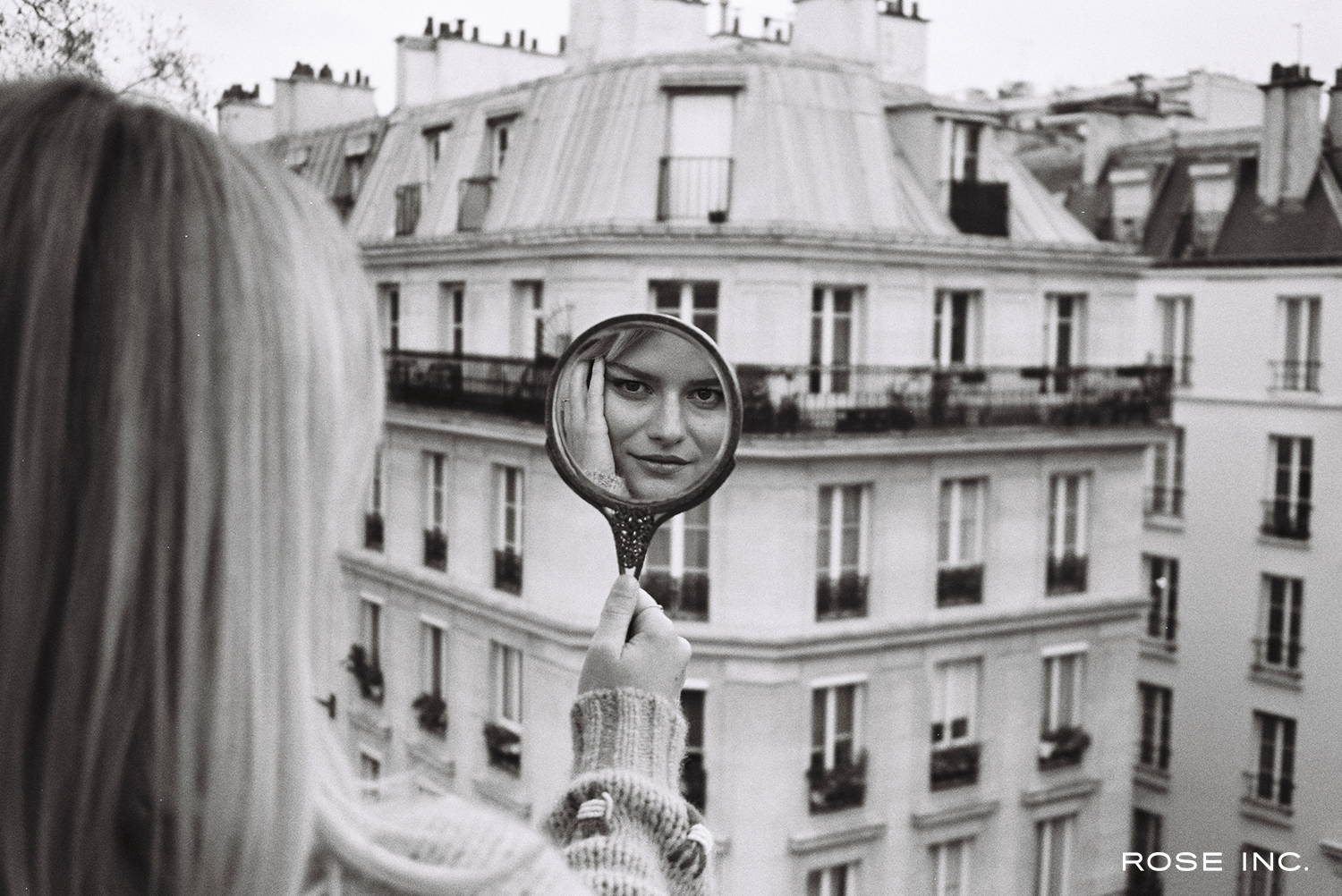 RI:
And now you have gained popularity through Instagram. What is your relationship with the platform and how has it impacted your life?
SS:
It's changed my life drastically. I had a blog when I was a teen and it was very popular, then I had other blogs that were more of my photography. So when Instagram arrived, I had a bit of a following from that already. At one point I had to choose between that and my full time position at a magazine—I couldn't do both because it wasn't possible, so I quit. Instagram is my platform, it's not my life. What you see is only the tip of the iceberg. But I don't deny the fact that it weren't for Instagram I probably wouldn't be doing this. But what's amazing with this job is I also work with brands on product collaborations like design, marketing development, consulting and sometimes modeling, which I think is very cool because I'm 31 and it's great to see that age doesn't matter.
RI:
I like that age isn't a factor. In working with these different brands, what would be a career highlight for you so far?
SS:
The collaborations I've done were amazing. I did a clothing collaboration with [British vintage-inspired label] Rixo and a shoe collab with French shoe brand Jonak Paris. We really mixed both of our universes, and when both parties are represented it's perfect. Having the trust of big brands as an ambassador is so cool.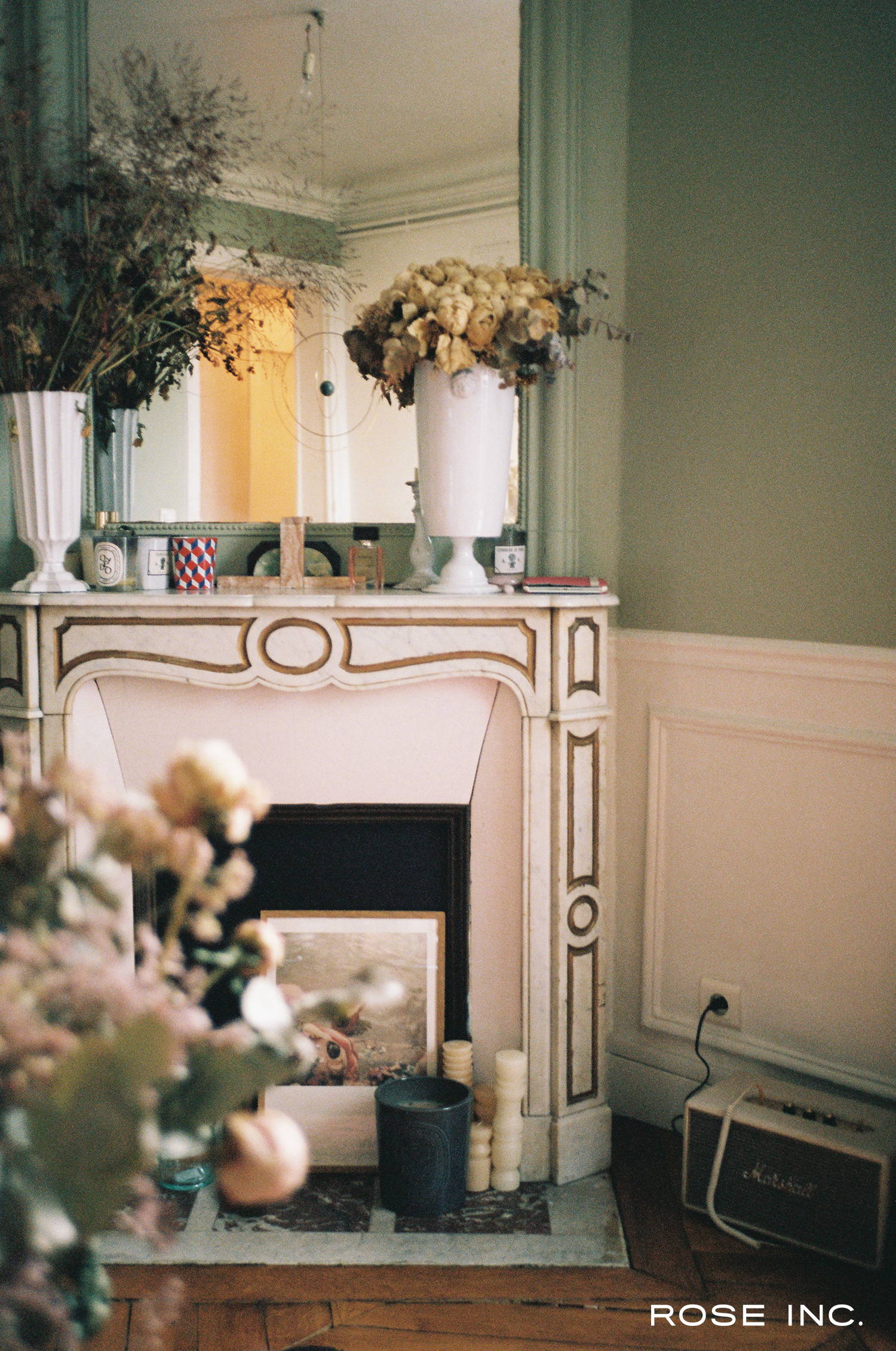 RI:
Switching gears to beauty, have you sort of adopted the French beauty ideal? I know you've lived in France most of your life. If so, how have you tailored it to yourself?
SS:
I don't know, what's the French girl beauty ideal? (laughs)
RI:
That effortlessly undone-yet-done look.
SS:
I think, of course, it's something that's a part of me and how I grew up. I moved to France right after the revolution when I was a year-and-a-half. I am the first generation of French in my family. Personally, I like to try a lot of things beauty-wise and style-wise. Before I didn't use makeup almost at all and now, because of all the shoots I've done, I like to have fun with makeup. It's probably more French in the way that it's less intense. My philosophy when it comes to beauty is enhance, don't hide.
Instagram is my platform, it's not my life.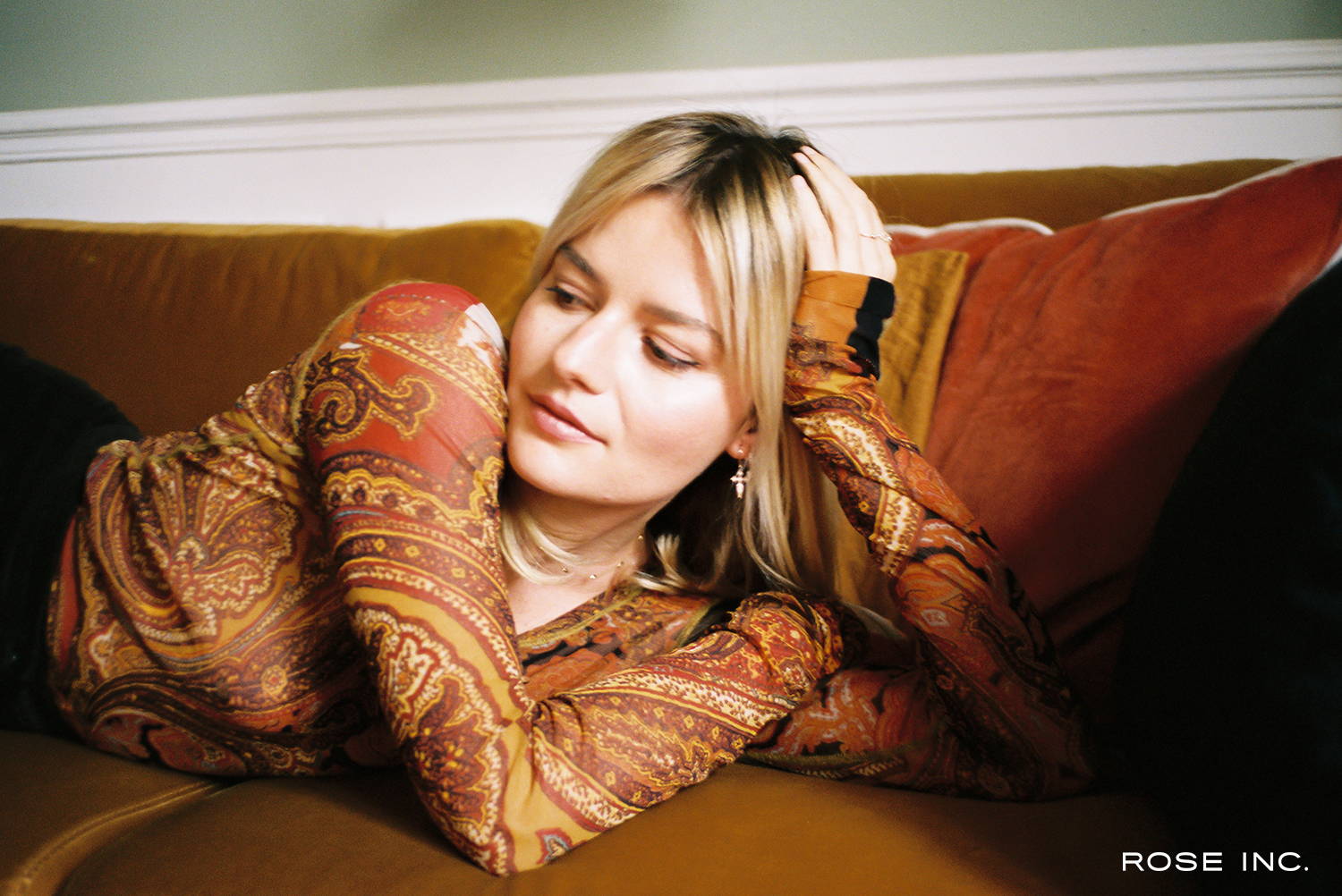 RI:
I loved your Glossier billboard campaign. I feel like your look was an enhanced version of your natural look.
SS:
Thank you. That was definitely a huge highlight. Glossier is really cool because they were the first to feature me like five years ago.
RI:
What was your relationship to beauty growing up and how do you feel about it now?
SS:
My mom is a super-natural Romanian beauty. Because of the culture where she grew up (which is the opposite of the capitalist world that we live in now), there were no products. And because she's also naturally pretty, she was never super interested anyway. I grew up like that and kind of adopted the same philosophy as her not to do much. I only started getting really interested in beauty and makeup like five years ago.
RI:
You always have this glowing skin about you in photos. What does your skincare routine look like?
SS:
I went to a facialist in Paris named Joëlle Ciocco. She didn't personally do my facial but I went to her clinic and they gave me really good advice, which is less is more, and to just use only two or three products all year round. I double wash my skin at night and then put on a serum and a cream. I either use a serum and cream from Joëlle Ciocco or La Mer's The Concentrate Serum along with their famous cream, Crème de la Mer. Both versions feel nourishing and thick, which I love for night time routines. In the morning, I just use water on my face to wash, not products. The clinic explained to me that this is what preserves all the layers of your skin. When we grow older, our layers get more fine, so if you do a lot of exfoliants and peels It will look better at the moment but it makes your skin more fine. I thought it was very logical. But I only repeat, I'm just the parrot.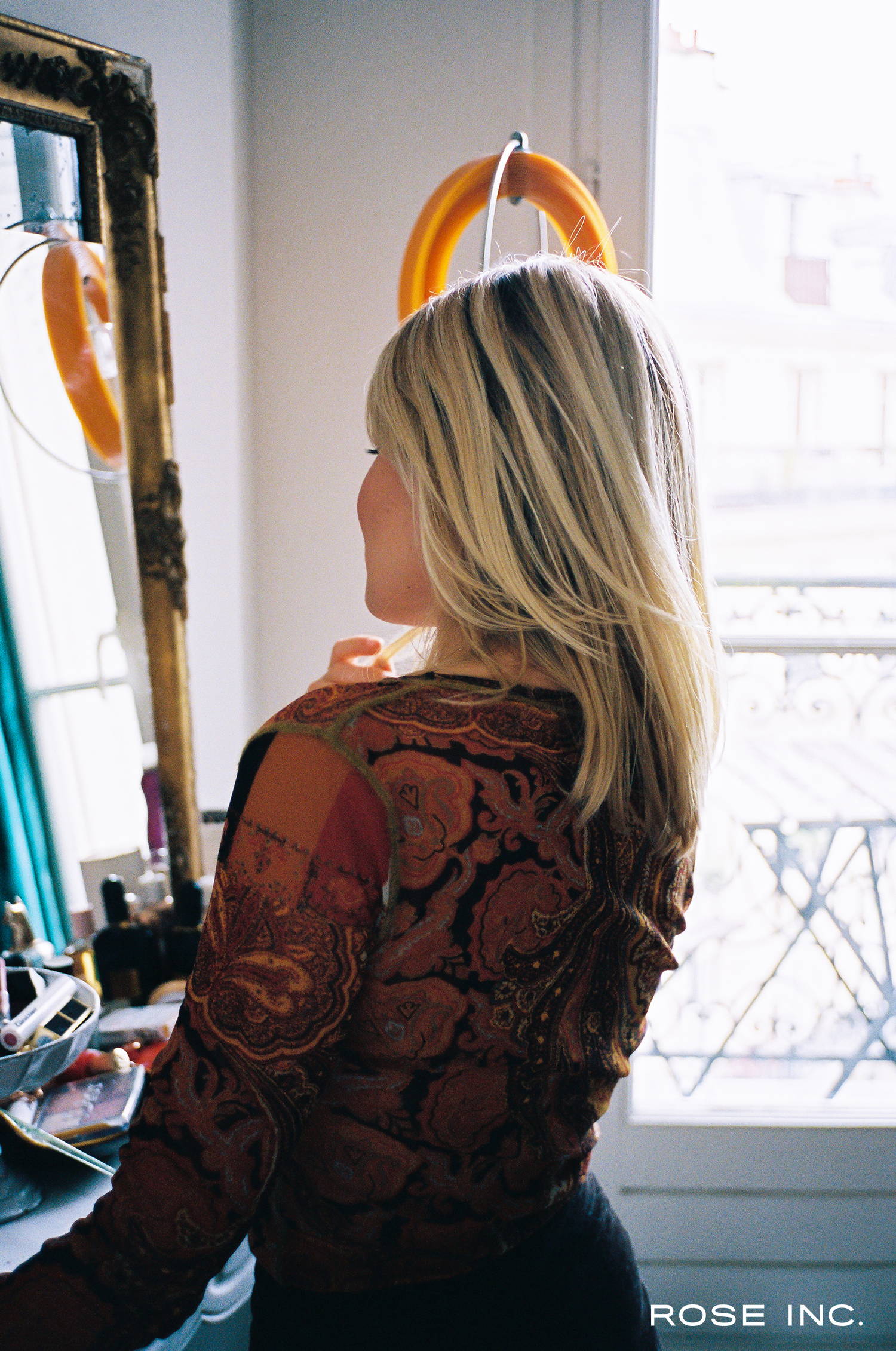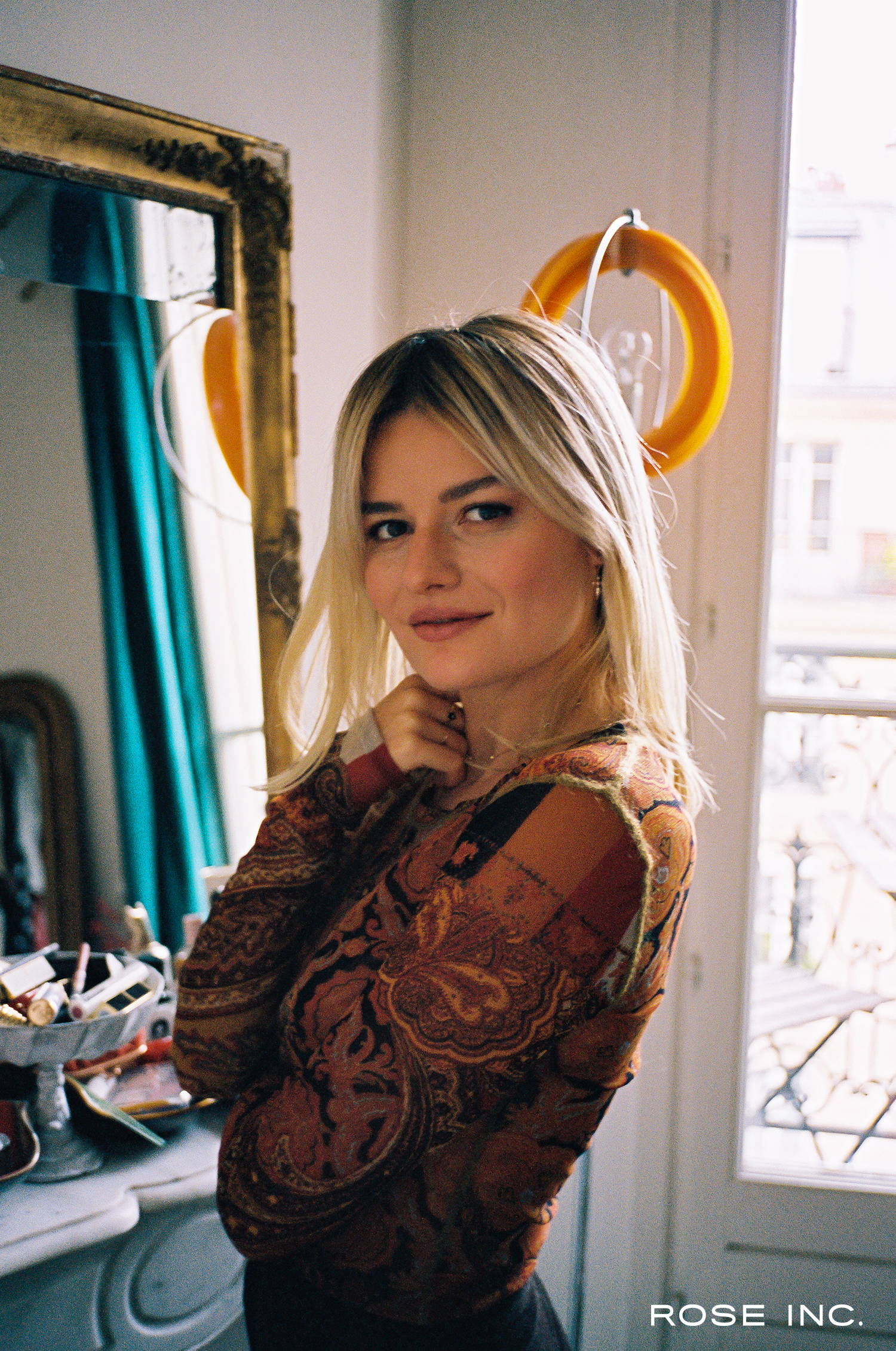 RI:
That makes sense. What are some things you do to unwind, self-care wise?
SS:
Netflix. Also, I take care of my hair. I use Kérastase Elixir Ultime Hair Mask once every ten days at night. It's very hydrating and I wake up and wash my hair and it looks great.
RI:
What's your off-duty makeup routine?
RI:
Who would you say are beauty or style icons that you reference for your own look?
SS:
These days I really love '90s makeup. Style/beauty icons of mine would definitely be Cindy Crawford or Claudia Schiffer—I'm obsessed.
My philosophy when it comes to beauty is enhance, don't hide.
RI:
Are you a perfume girl?
SS:
Yes, totally. I used to use my same perfume for ten years, it was Tam Dao Eau De Toilette by Diptyque. Now I have one for the summer and one for the winter, both unisex. For Winter, I use Penhaligon's London Yasmine—it's more sweet. For spring, I use Diptyque L'ombre Dans L'eau. It's more fresh, but they are both woody scents. I don't like perfumes that are too girly.
RI:
Now it's time for some quick fire questions. What do you admire most in a person?
RI:
What would you never apologize for?
RI:
Who are your beauty icons?
SS:
Carla Bruni and Catherine Deneuve.
RI:
Best beauty secret for cold weather?
RI:
When was the last time you cried?
SS:
I watched a movie during the holiday break called The Choice on Netflix. It's honestly super cheesy, but I cried nonstop. Thank god I was alone (laughs).
RI:
Favorite music to listen to while getting ready?
SS:
The Euphoria soundtrack—it's so good.
RI:
What's on your nightstand right now?
SS:
My jewels, a Freud biography by Stefan Zweig, and my phone
RI:
What do you admire the most in a man?
RI:
What about in a woman?
RI:
What does 2020 look like for you?
SS:
Prioritizing my personal life more.
RI:
And lastly, what are you most grateful for?
SS:
My friends, family, and my boyfriend.