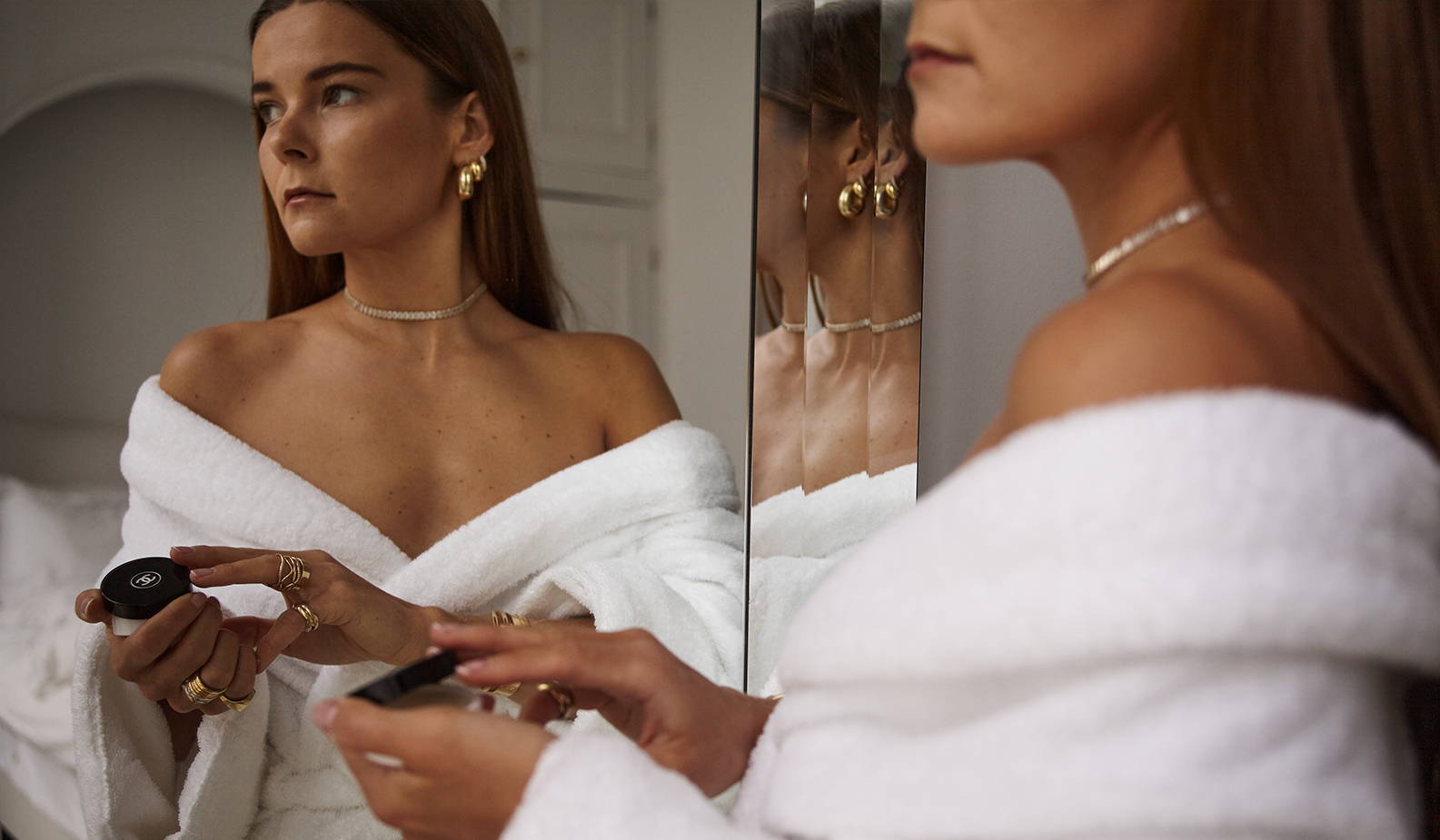 02 / 17
INTERVIEWS
The Go-See: Rikke Krefting
Born in Norway and based in London, Rikke Krefting has a unique way of mixing luxury fashion with understated vintage finds. You'll find her donning statement pieces (a sweeping houndstooth coat, for example, or a buttery-smooth leather Bottega Veneta top) and making them feel fresh by tossing on, say, a pair of Chuck Taylors. That high/low mix and her love of minimalism makes her Instagram feed an inspiring follow. Here, via email, she shares her point of view on everything from Norwegian style to the skin-care rituals she can't live without.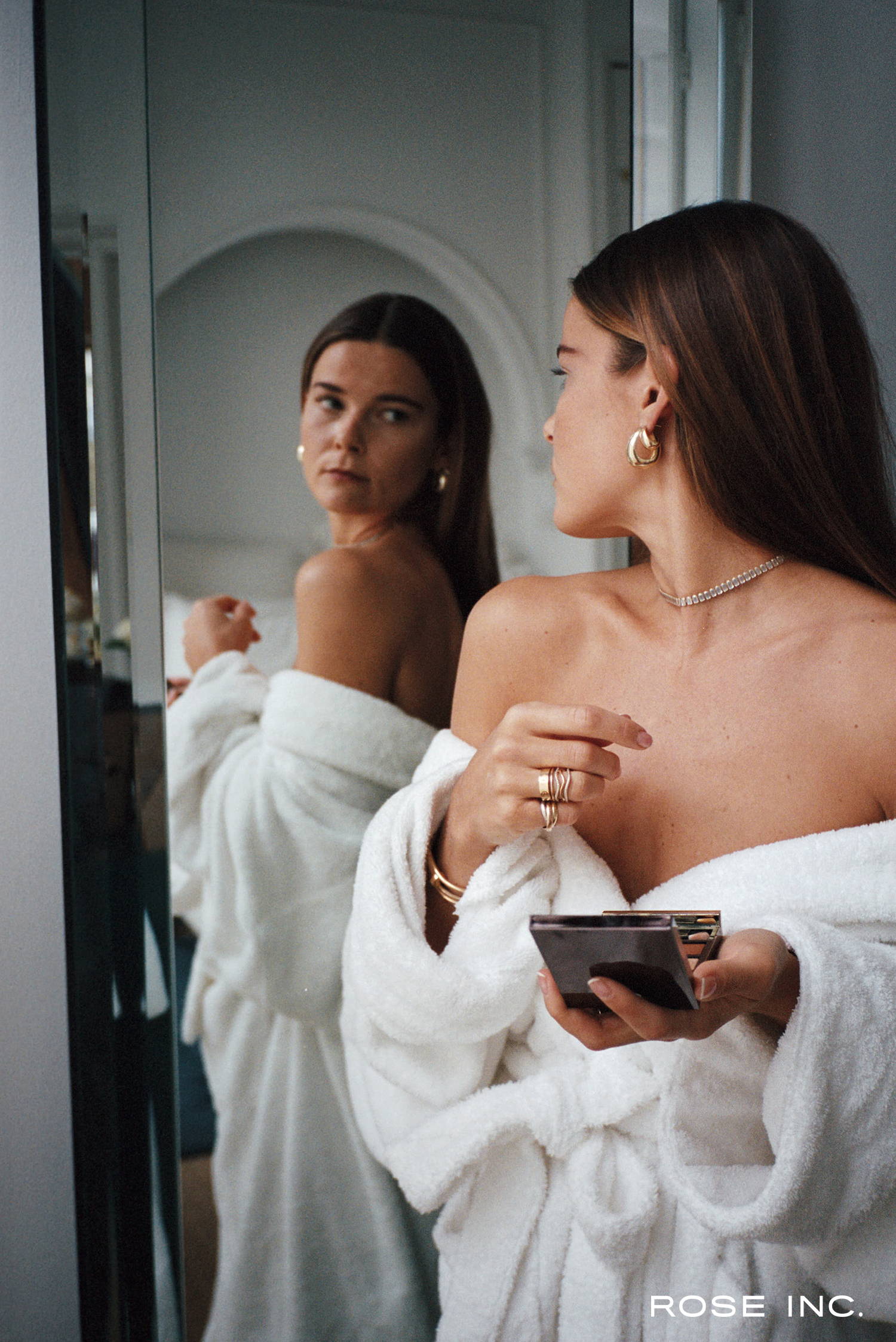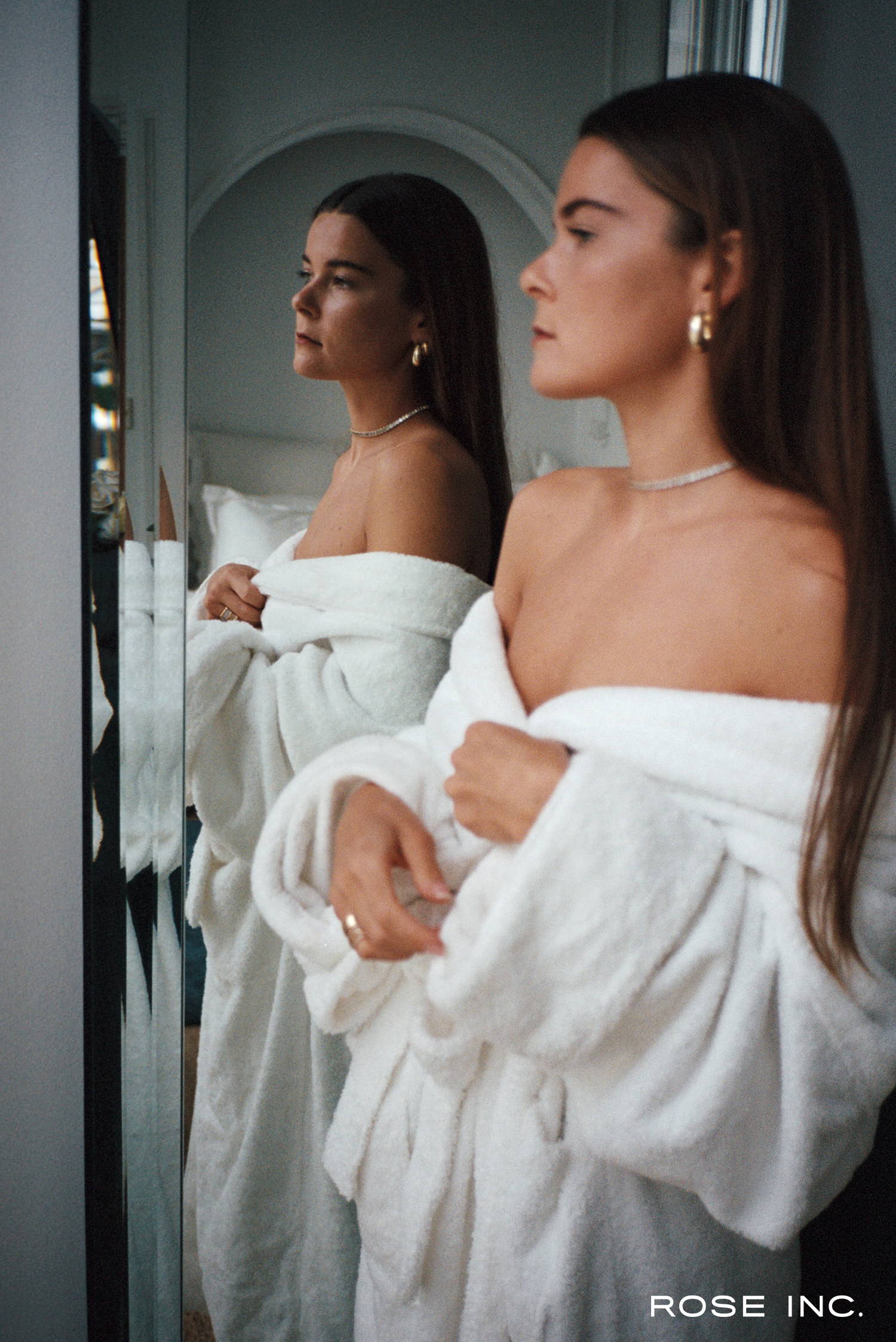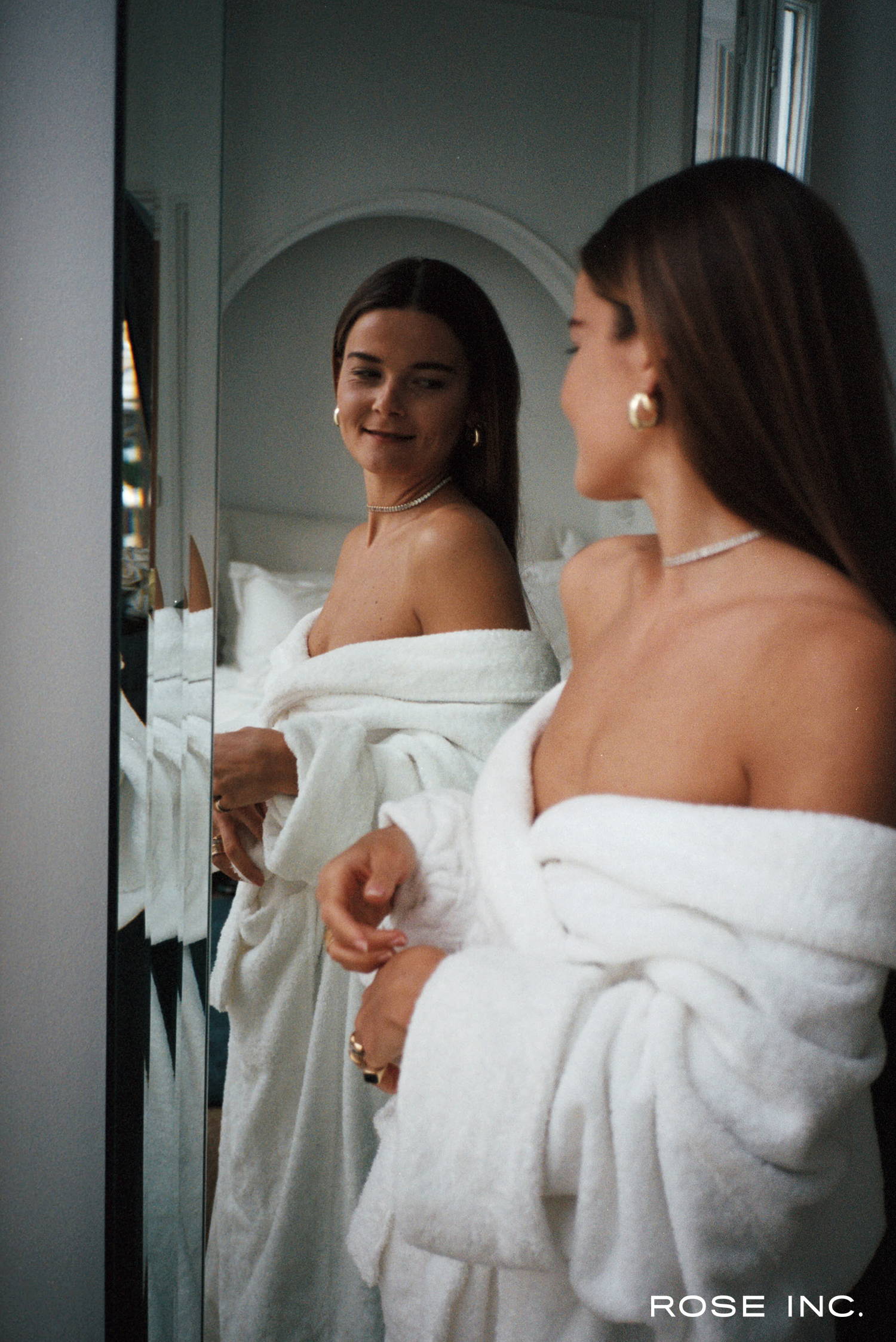 RI:
Where did your love of fashion begin?
RK:
My love for fashion has basically been present since day one. I began choosing my own outfits when I was in kindergarten; this was very uncommon where I grew up in Oslo, Norway. I am so grateful to my mum for letting me express myself at such a young age, even if it meant I would dress unconventionally from time to time. I loved mixing the most random colors and styles together. 
At age 13, I decided I wanted to move to London to study fashion and get a deeper understanding of the fashion industry. And here I am, over 10 years later, with two degrees in fashion and working full-time for a fashion brand—whilst trying to inspire others with my Instagram and provide a different lens through which people see fashion. For me, fashion is not clothes or things. Fashion is art, and fashion is most certainly a way to express your unique and wonderful self.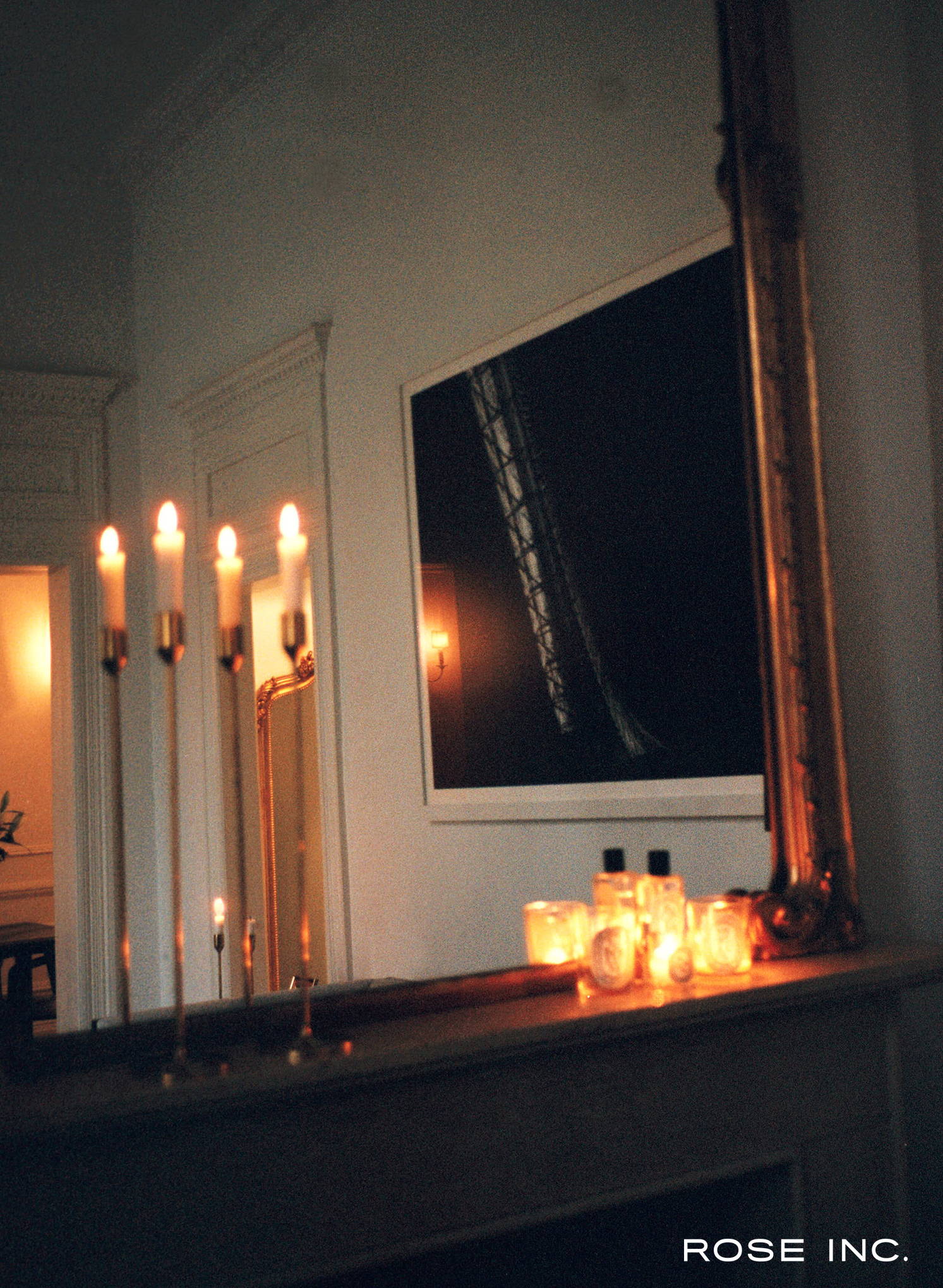 RI:
Can you share the process of developing your personal style—and is it still evolving? 
RK:
I would definitely say my personal style is still evolving, but maybe less radically than it used to when I was younger. I feel like I stay true to my personal style and have "a red thread" that I will bring into new seasons and trends, whilst being inspired and trying out new things. Over the past years, my personal style has increasingly become grounded in minimalism. Mixing luxury, high-street, and vintage items has been the main differentiator of my personal style. I want to inspire others to think differently about their own style through use of secondhand and vintage, mixed with a luxury piece that is valuable to own—as long as it's a classic piece that will last generation after generation.
I have been very lucky to find old treasures from my grandmother and mum's closet that I have mixed with Zara items and a luxury piece I have saved for months to purchase. This for me is a personal style as it mixes new with old, cheap with expensive, and mainstream with unique.
I never feel more beautiful than when I am supported, loved, and happy.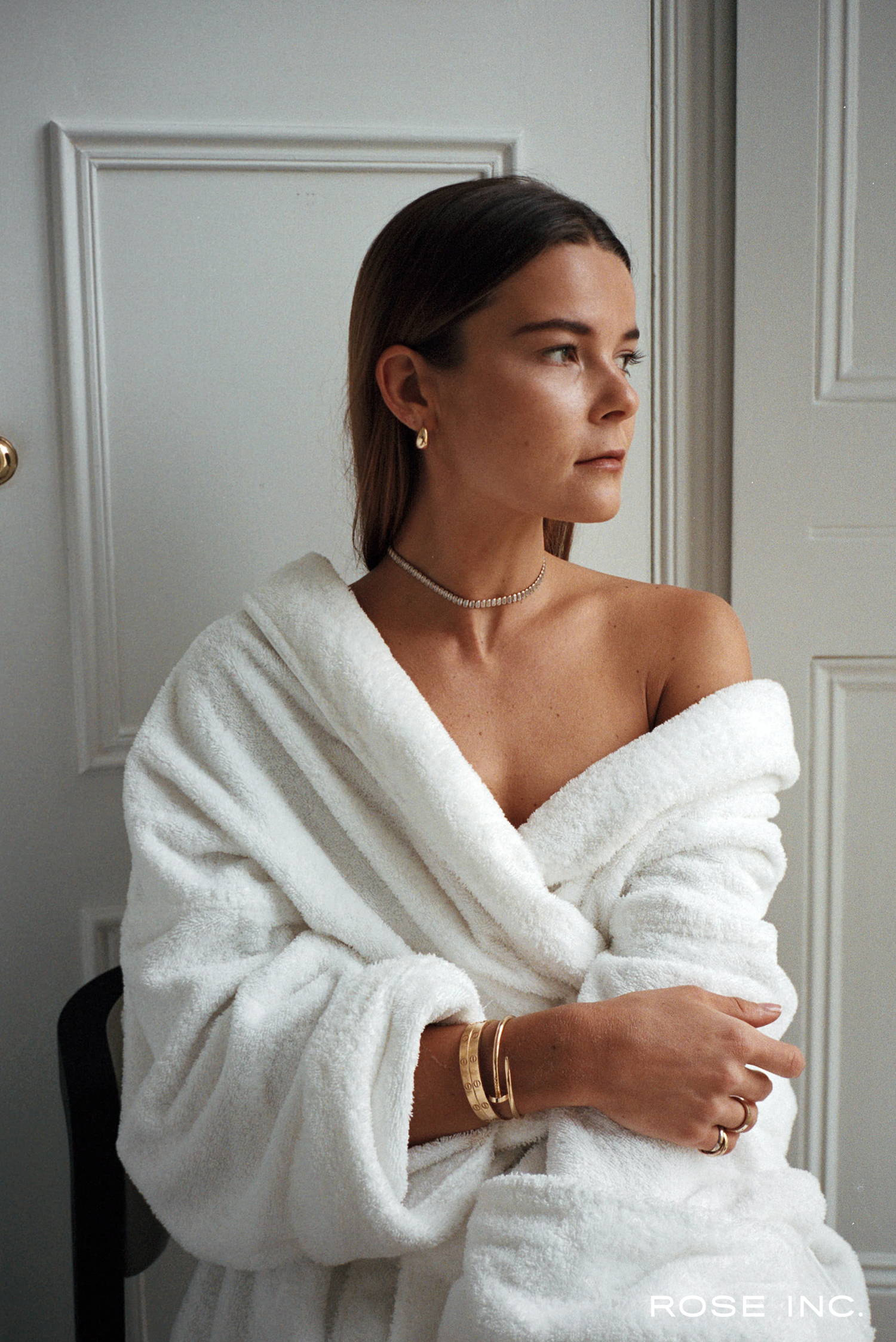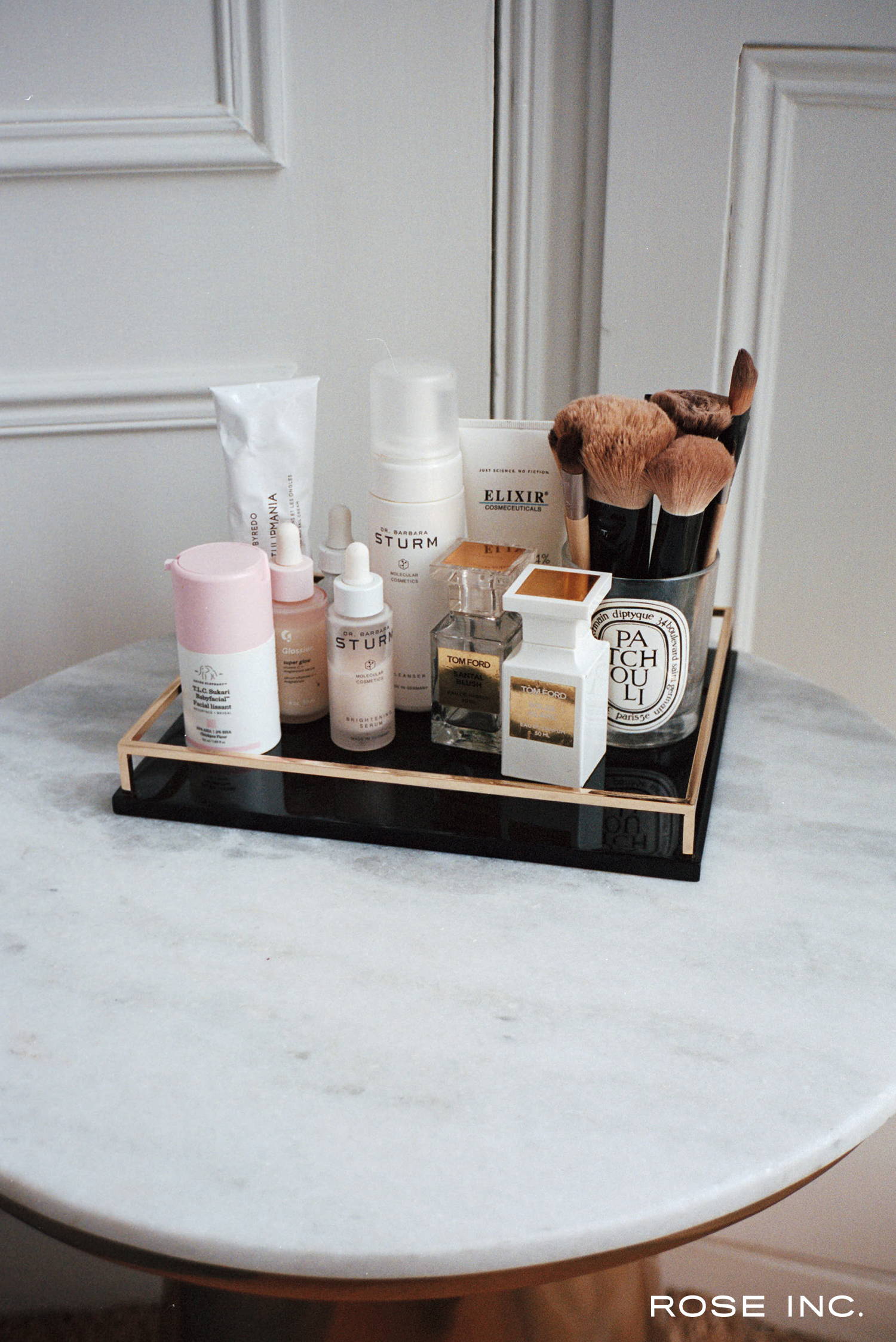 RI:
You're from Norway, but living in London. How have those two cultures shaped your aesthetic?
RK:
Growing up in freezing Norway, I quickly learned layering was a key to both staying warm and looking decent. Cashmere and wool on top of each other in various silhouettes has always been a recurring look of mine. I love the outcome it provides in an outfit and the comfort of feeling warm. 
After moving to London nearly seven years ago, my interest in fashion evolved to another level due to studying fashion as my bachelor's and master's degrees. Every time I was home in Oslo, I was lucky to drown into my mum's and grandmother's clothes to find treasures I brought with me to London. In a way, I started to feel secure and at peace with my style, while living in a large and unknown city. 
London has been my safe zone to create my own identity style-wise and personally. Having London as my home city and growing up in little Oslo, I felt accepted in the fashion metropolis, where my creativity and unexpected twist to what we call "fashion" was accepted in a different version than it was in my home country.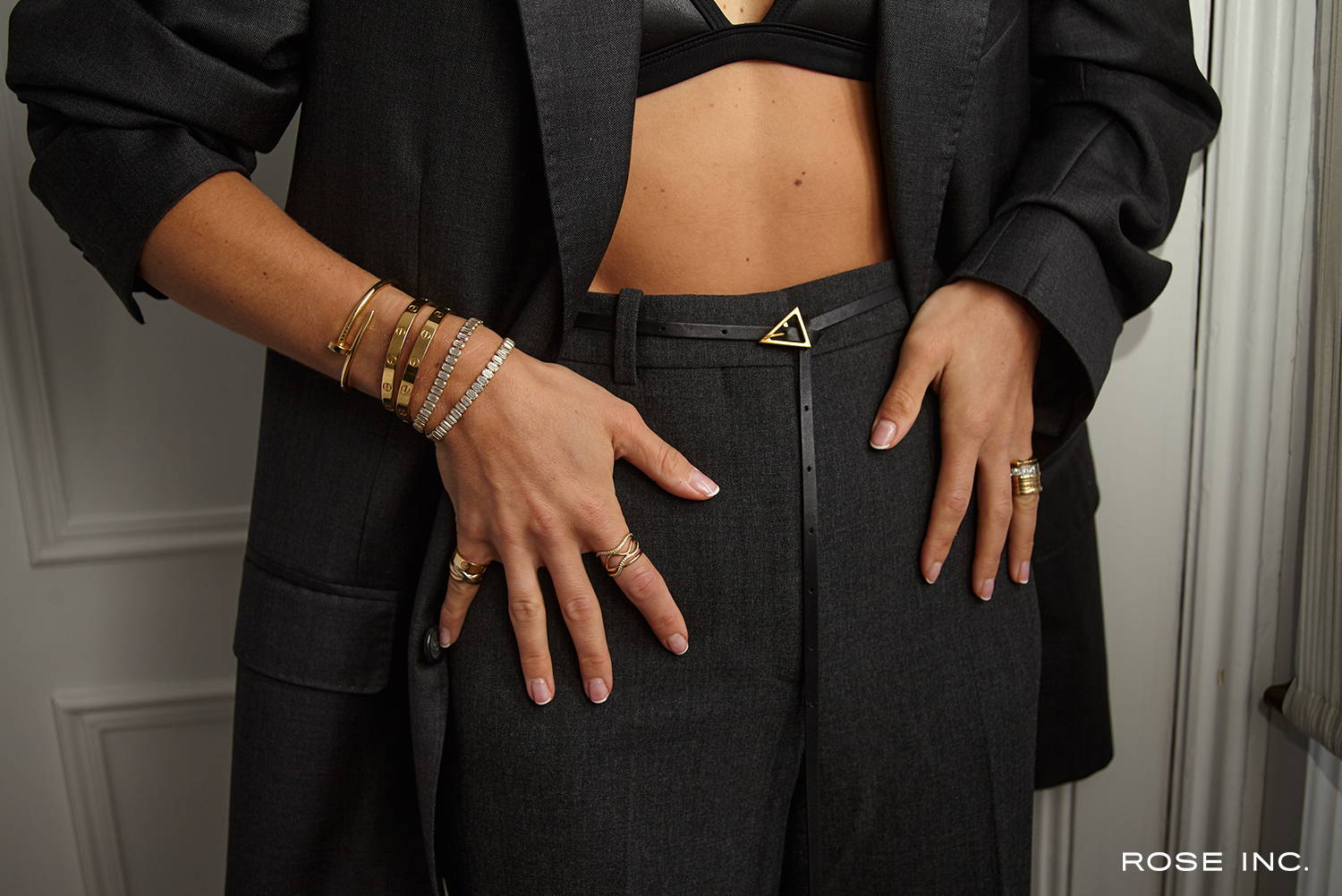 RI:
Where do you find creative inspiration?
RK:
My surroundings in my everyday life have always been my main source of inspiration, accompanied with traveling. Like most other people, I love to travel around the world and explore new countries and cities, and meet new people from cultures different from my own. However, my everyday inspiration is the core of my creativity. I love walking around in the streets of London and soaking up all the inspiration the city provides.
London for me is like hundreds of unique villages. For example, Shoreditch and Soho inspire with the alternative and hip vibe, and Chelsea and Mayfair offer the exclusivity of the city. Going from my Pilates studio in Chelsea, to the coffee bars in Soho, or my office in Belgravia—all the contrast sparks my creativity immensely.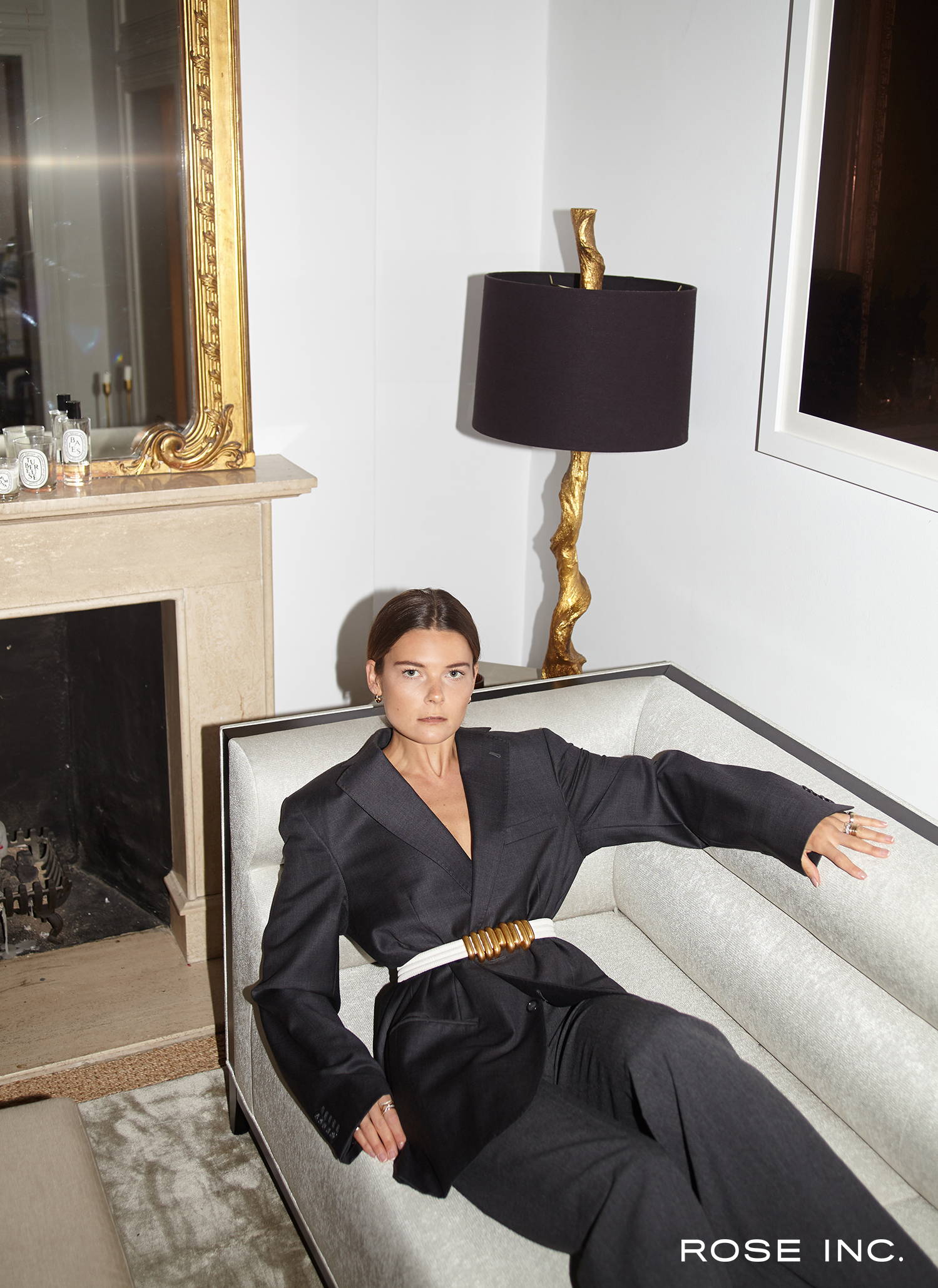 RI:
How does beauty fit into your overall personal style?
RK:
There is beauty in how you take care of your body and mind, how you dress, and your personality. Personally, I am a huge fan of taking care of myself through making sure I eat healthy and well, exercising to keep my body and mind strong, together with dressing myself to visually illustrate my view of beauty. All these factors express beauty and provide a glow through your skin and body. 
RI:
Can you walk me through your skin care routine?
RK:
Over the past years, I have become more and more interested in taking care of my skin and being consistent with my facial routine every morning and night, even during stressful periods. Being from a cold country, my skin easily becomes very dry. My go-to products are the cleanser, serum and Niactil cream from Elixir Cosmeceuticals, a skin-care brand from Oslo. Their products always save me in every situation, and when I am in Oslo, I love to visit their clinic for an almond peel to reset my skin. Dr. Barbara Sturm products are also a part of my morning routine; their serums are divine. Once a week I use Drunk Elephant T.L.C. Sukari face mask to reset my pores after a hectic week and from the polluted air of London.
I want to inspire others to think differently about their own style.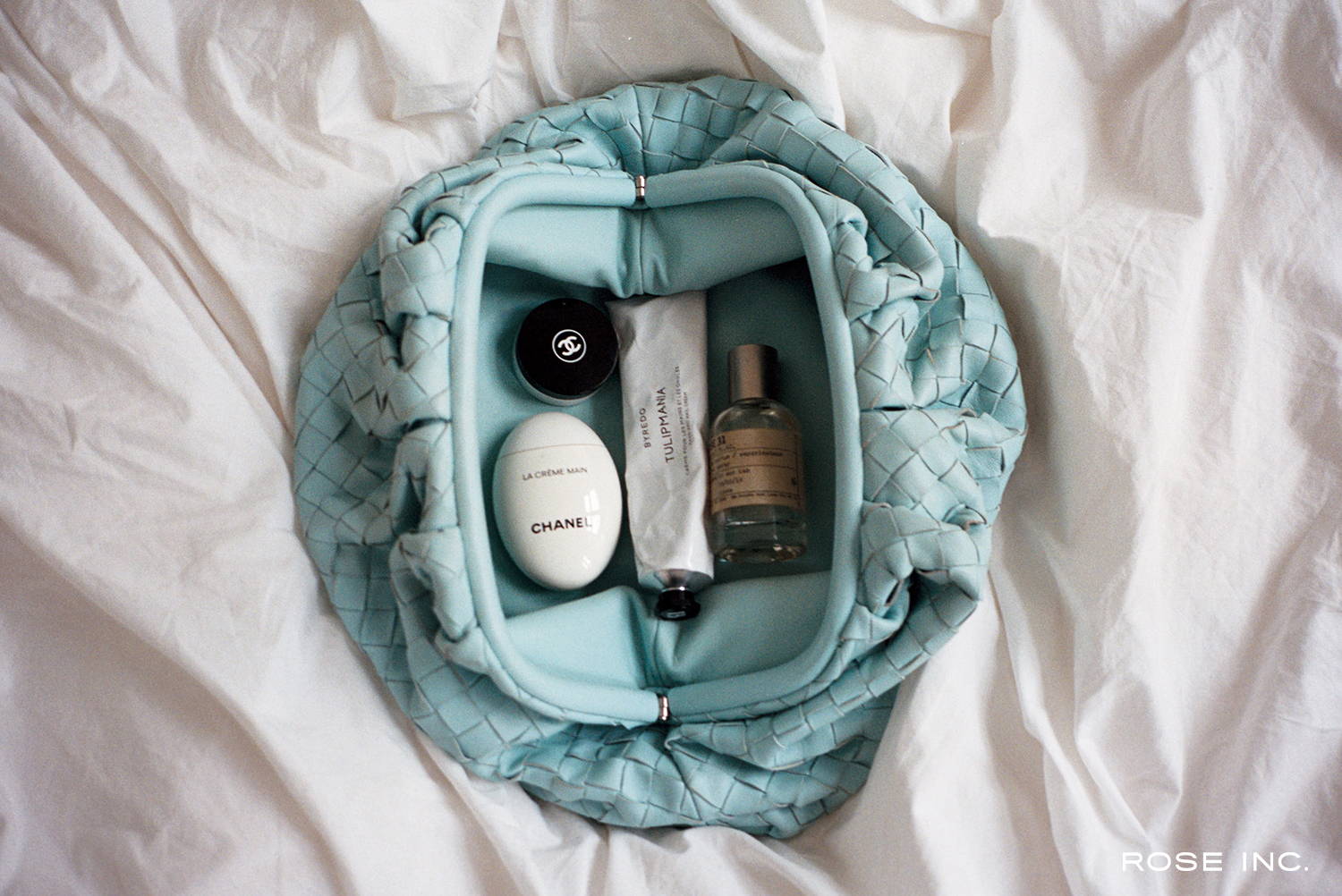 RI:
What about makeup—is there a certain look you favor or era that inspires you?
RK:
Minimalist makeup has always been my look. I guess it's because I think natural beauty is so delicate. Recently, I discovered Hourglass Cosmetics. Their products are so easy to use for natural makeup girls like me, and Chanel bronzing powder never disappoints.
RI:
What's the best beauty advice you've ever received?
RK:
Always use SPF, even if it is -10 degrees, freezing cold, and raining outside. It's no secret we all get influenced by the people surrounding us. However, the most important lesson I have learned about beauty is to get to know what makes you distinct, and learn to love it with all its imperfections.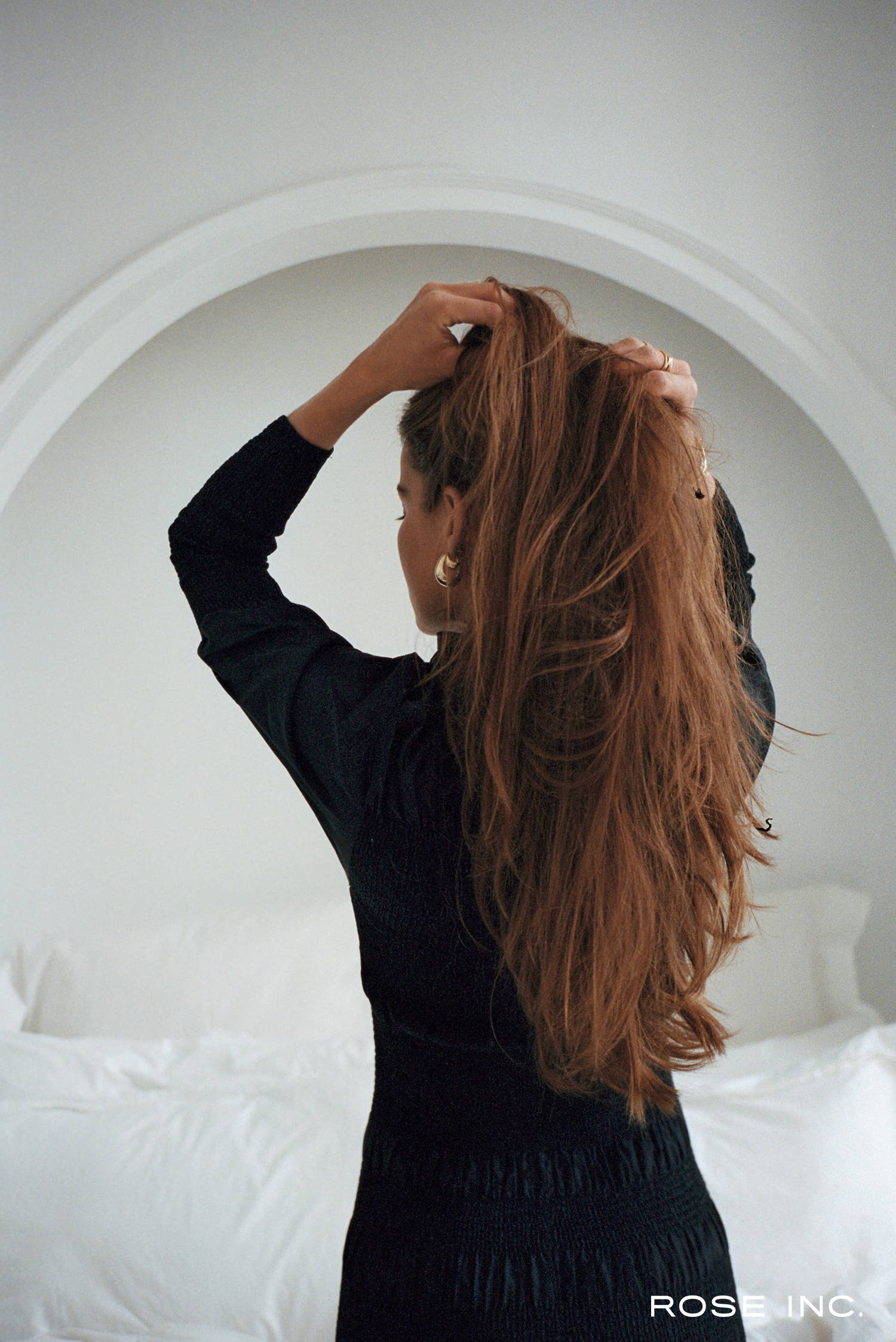 RI:
And what's the worst?
RK:
To cover up my freckles! When I started to experiment with makeup and beauty products, my friends started covering their beautiful freckles with foundation. From always being minimalist with beauty and makeup, even as a teenager, I have gained confidence in showing my freckles. Confidence and beauty go hand in hand, and I never feel more beautiful than when I am supported, loved, and happy.
RI:
Who would be at your dream dinner party?
RI:
What gets you out of bed in the morning?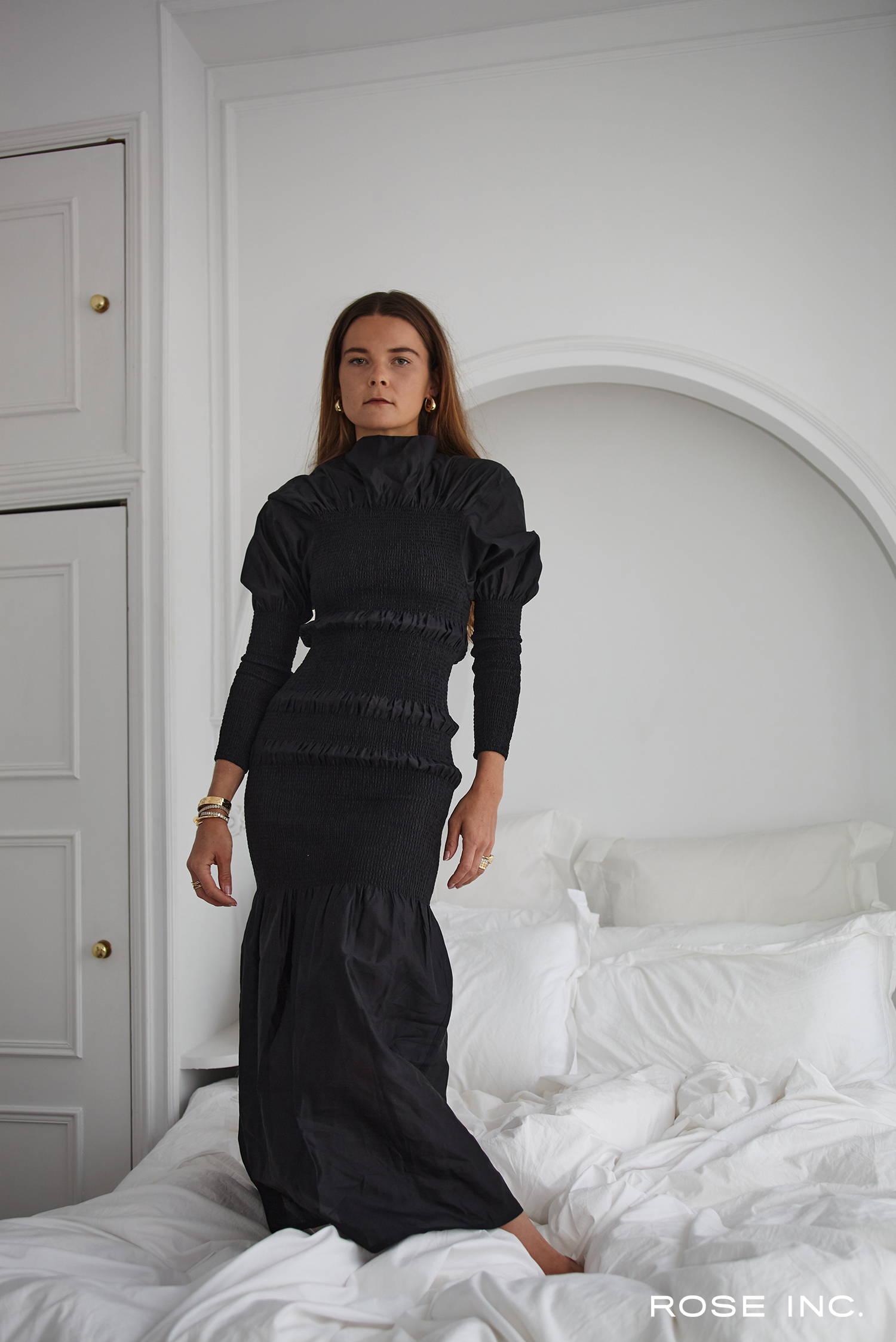 RI:
What keeps you in bed in the morning?
RK:
I should probably say my boyfriend, but he wakes up earlier than me. So, recently, it has been my silk bed sheets. They are so comfortable that I never want to leave. 
RI:
What will you never apologize for?
RI:
What do you wish more people did?
RK:
Compliment each other and be kind.
RI:
What do you consider the highest compliment?
RI:
What will you always do?
RK:
Start my day with a kick-ass, strong espresso.  
RI:
What will you never do?
RI:
What is always beautiful?
RI:
What is never beautiful?
RK:
Hate and resentment is not a good look for anyone.
RI:
Finally, what's next for you?
RK:
Time will tell! I am excited for what the new decade has to offer.