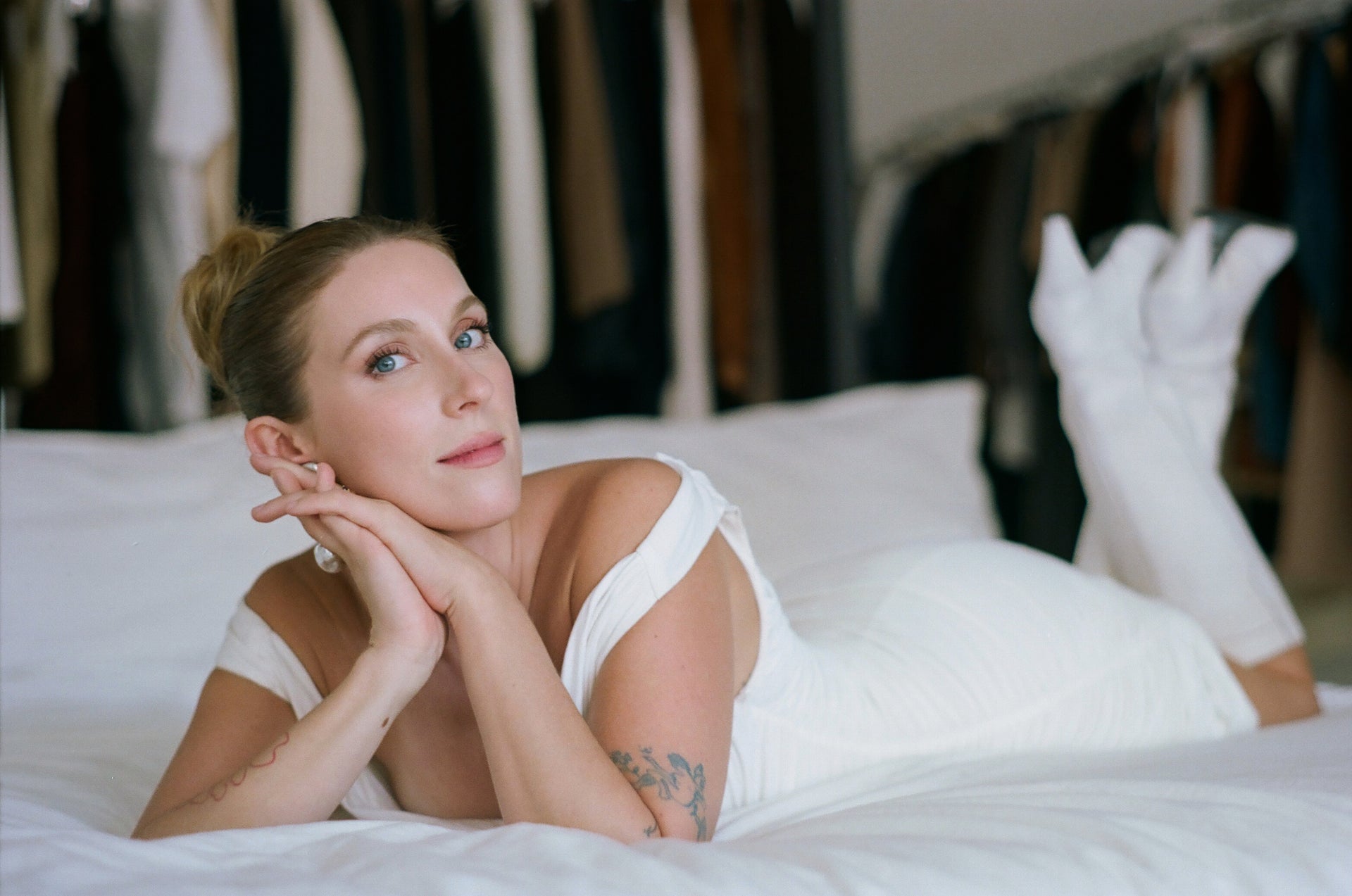 Hannah Richtman On Finding Beauty in Compassion
Profile
Hannah Richtman's mission is to bring kindness to fashion. "It can be quite isolating and kind of mean, catty and elitist at times," says the entrepreneur, who launched The Break in 2014 as an effort to make the industry more approachable. "I wanted a space where I could walk in and be greeted with a smile, make friends and not take everything so seriously." Packed with expertly curated vintage clothing (a knack Richtman developed growing up in Milwaukee), plus brands like Redoux, Glazed NYC and Baina, the concept, which launched in Brooklyn, features a retail spot that can also double up as an event space, where partygoers can expect to drink, eat, dance and eventually sleep. Think: The Break bed & breakfast. 
Her latest venture, Gush, also fills a hole in the market for a product that Richtman had been on the hunt for, but couldn't find: the perfect thong. "I was looking for a very specific silhouette and material," she says of her super-stretchy, ethically produced design. "I feel really thankful to have another creative outlet that's fulfilling."
Below, we caught up with Richtman about her career journey, the products she can't live without and the wellness routine that gets her through the busiest of times.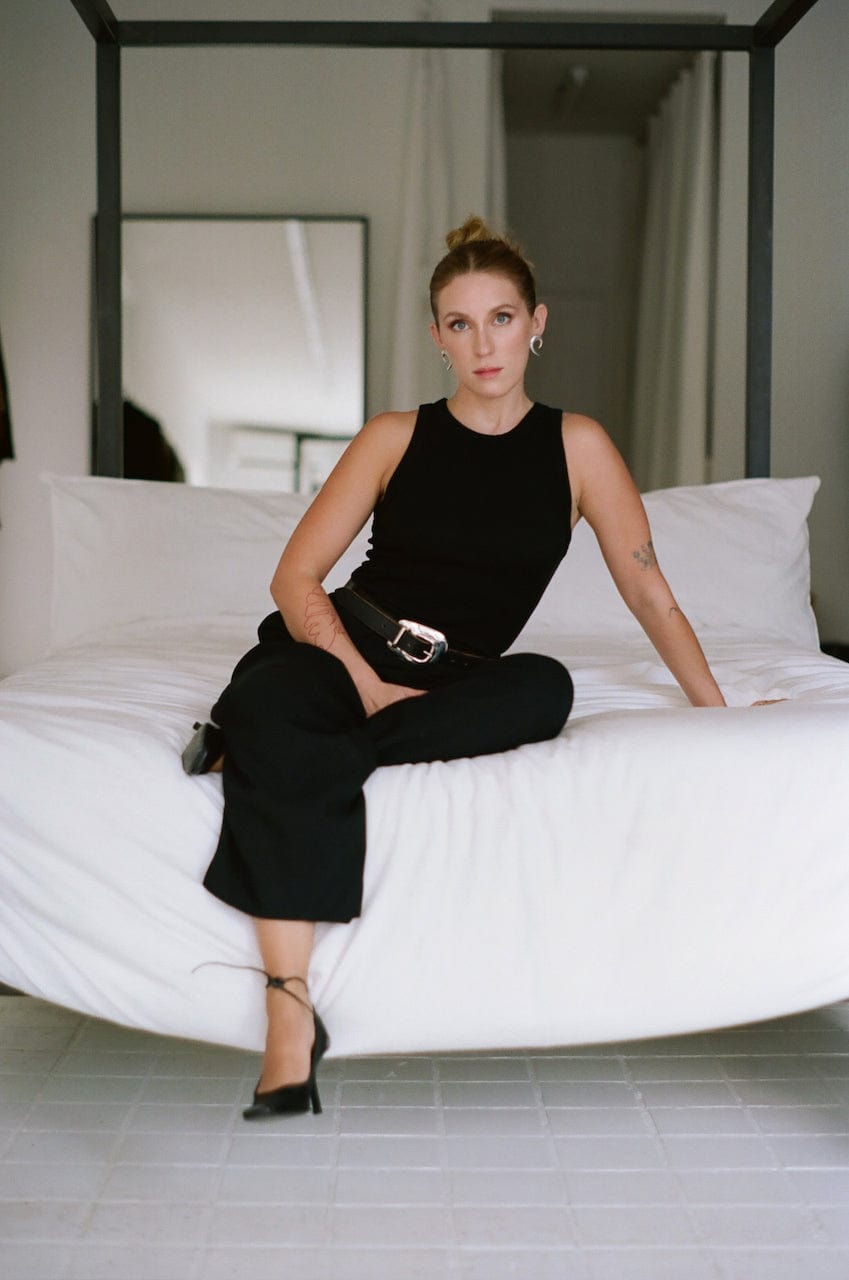 RI:

How did growing up in Milwaukee  shape your approach to beauty?

HR:

I've always been obsessed with beauty and makeup. I was also obsessed with fashion, style and self-expression. I really used those vehicles to express who I am and develop my own sense of style. I didn't grow up having social media. I read a lot of magazines, especially Nylon and J-14, and I had stacks and stacks of them in my room. I would just pour over them. Naturally, a lot of my beauty references were from these editorials. I remember trying to recreate these photo shoots by using clothes that I found at the thrift store and any kind of makeup that I could get my hands on. I also remember being really obsessed with Bath & Body Works, specially the body glitter. Growing up in Wisconsin, I felt a bit isolated in my interests, but I still managed to express myself through what I had.

RI:

What's one of your earliest beauty memories?

HR:

I remember pretending to own a beauty salon with my friend. Every day after school we would do each other's makeup using my Polly Pocket makeup kit. My mom didn't really own makeup, so this was definitely a rebellious act.

RI:

Who were your biggest beauty inspirations growing up?

HR:

My mom and my grandma definitely instilled in me that I'm beautiful the way I am. They were all about skincare and never trying to make yourself look different.
"I think that approaching life with kindness is the most beautiful gift you can give to yourself and others."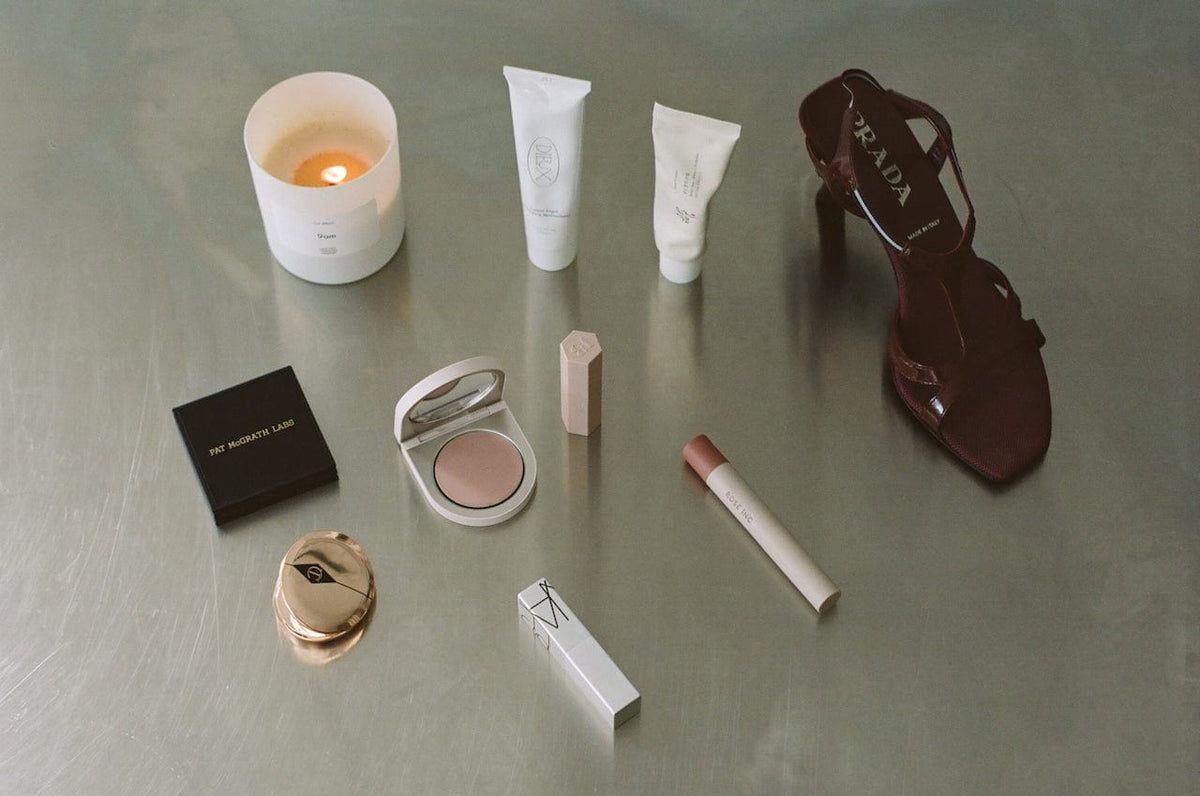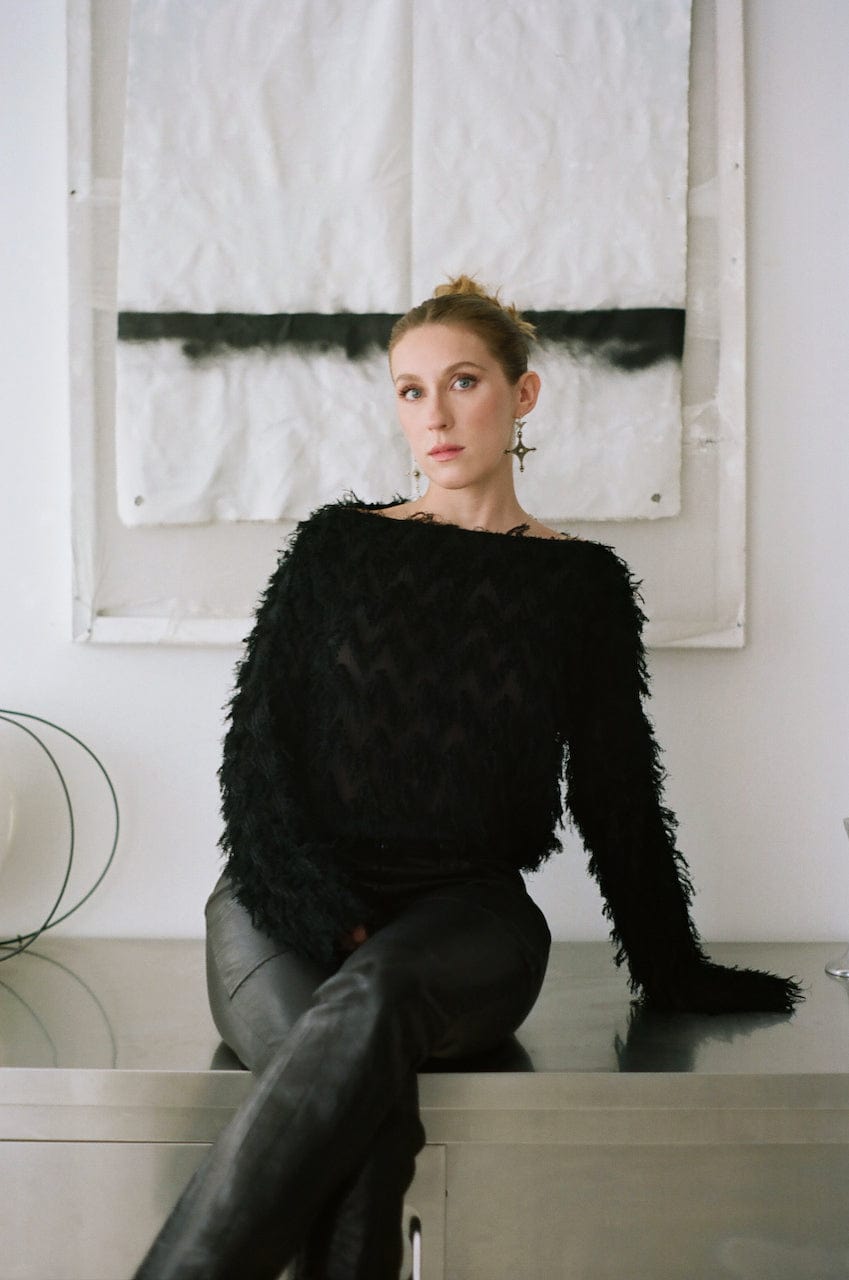 By Carolyne Loreé Teston
RI

Tell us more about The Break's beginnings.

HR:

Originally The Break started in my apartment as an intimate and fun way for people interested in fashion to gather. Then I had the idea to sell the vintage clothing items that I had accumulated over the years. I also felt like people viewed vintage, at that point, as old, expensive and smelly clothing that only consisted of tiny sizes. A lot of people felt the sales experience wasn't pleasant either, so I thought, we can definitely do this in a different way. I started styling the pieces in a contemporary, editorial way and posting them to the internet, and then I would throw parties in my apartment.

RI

And how did it go?

HR:

At first only my close friends would show up — we'd drink wine and they'd buy all my clothes — but then people outside of my friend group started showing up and I was like oh… this is actually a thing! It's always been about creating a space where people can feel good, welcomed and confident. A space where we can bond over a cute top or a mutual interest. I hope to always highlight design, fashion, food, music, art and culture in the space.

RI:

What sets Gush apart from other underwear?

HR:

Thongs are such a specific and intimate garment to work with, and there are SO many little black thongs on the market! After trying many, the Gush LBT works best for me because it's made with a super stretchy, moisture-wicking material and cut to stay in place without pinching or bunching. It's being produced ethically and with so, so much love. But I think what really sets it apart is that it was truly community driven and built! I originally made it for myself and the girls in my DMs, and am just thrilled that so many others are joining us. I didn't realize I was starting a business when I posted to IG that day, but now I can't wait to create other products and experiences that make me gush. The thong is only the beginning!
"At the end of the day, connecting with people is what's most important to me."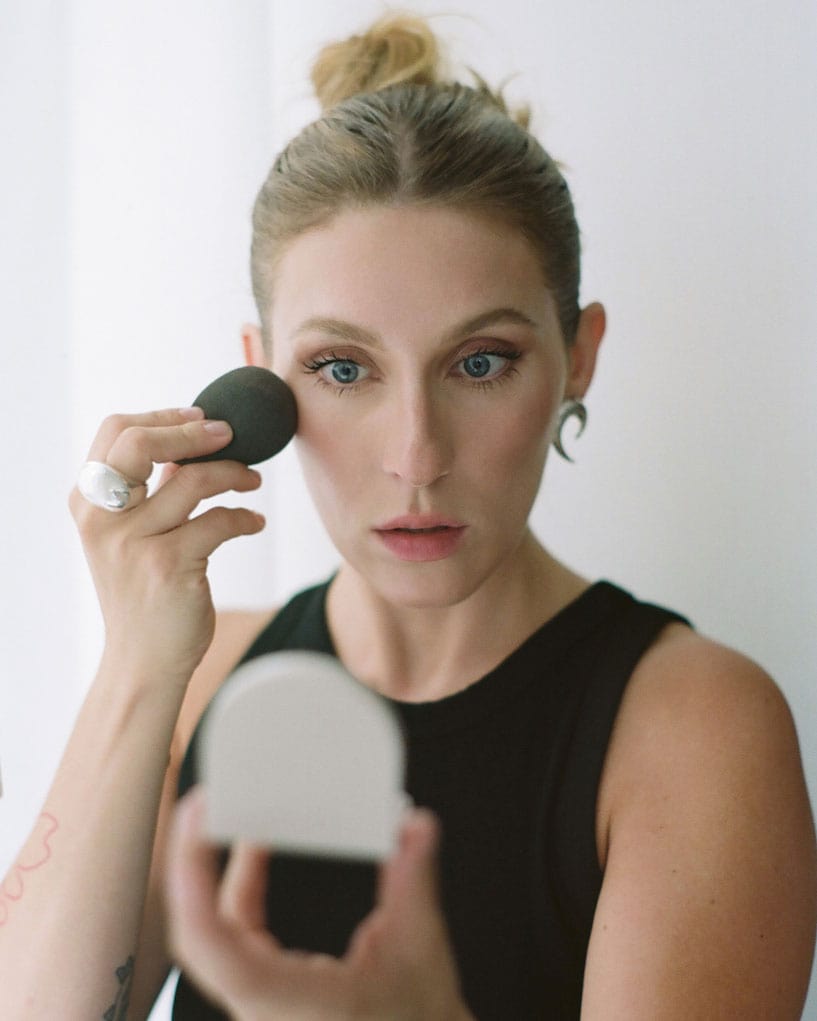 By Carolyne Loreé Teston
RI:

How did you come up with the name Gush?

HR:

Gush came to me because the word makes me think of something that is powerful and flowing. To me, there's a sense of euphoria to it; a dam breaking open, a waterfall, etc. And that's honestly how this whole experience came about — it just forcefully flowed through and was a true collaborative effort. Additionally, when you gush about something, you're so excited about it and you're passionate about it. That has really defined this whole experience – I love the process of being able to make something so hyper specific to what I, and others, want and to be able to gush about it with so many, and to have other people be excited about it, too.

RI:

Where does your confidence come from?

HR:

I've found a lot of confidence in always striving to be kind. I'm absolutely not perfect, but I think that my confidence comes from knowing that I do my absolute best. I put myself out there and I try new things. Even if I fail, I know I at least tried and that I can learn from every situation. I try to also love people as much as possible. When others feel good around me, that definitely gives me confidence.

RI:

Where are you drawing your beauty inspiration from these days?

HR:

Definitely on social media, especially TikTok. People are so creative and talented. I love that social media provides a resource for people to express themselves and to learn new things. I'm also inspired by my best friend, Michaela Bosch, who is an amazing makeup artist. We are always talking about beauty and I love watching her work because I find her to be brilliant and amazing.
RI:

What's your skincare routine like?

HR:

I take Lypo-Spheric Vitamin C every day. It's the most disgusting-tasting thing ever, but I'm totally convinced that it's helped my skin so much. I like to cleanse my face with micellar water, use a BHA toner, spray my face with a water mist, then I moisturize and sometimes I'll put an oil on top of that. I always end with sunscreen. I'm also obsessed with facial massages.

RI:

What do you do for makeup?

HR:

 I've learned to use less concealer and to be more strategic with the application. I use an orange-toned concealer to block out any blue under the eye before I use my regular color. I use mascara, powder and the Rose Inc Blush Divine in Heliotrope. In general, I try to just look like myself. To me, there's nothing more fun than getting ready and doing makeup. Having a glass of wine while I do mine is also like a holy time for me.

RI:

What's your favorite hair look these days?

HR:

I love a slicked-back pony or bun. I use Moroccanoil.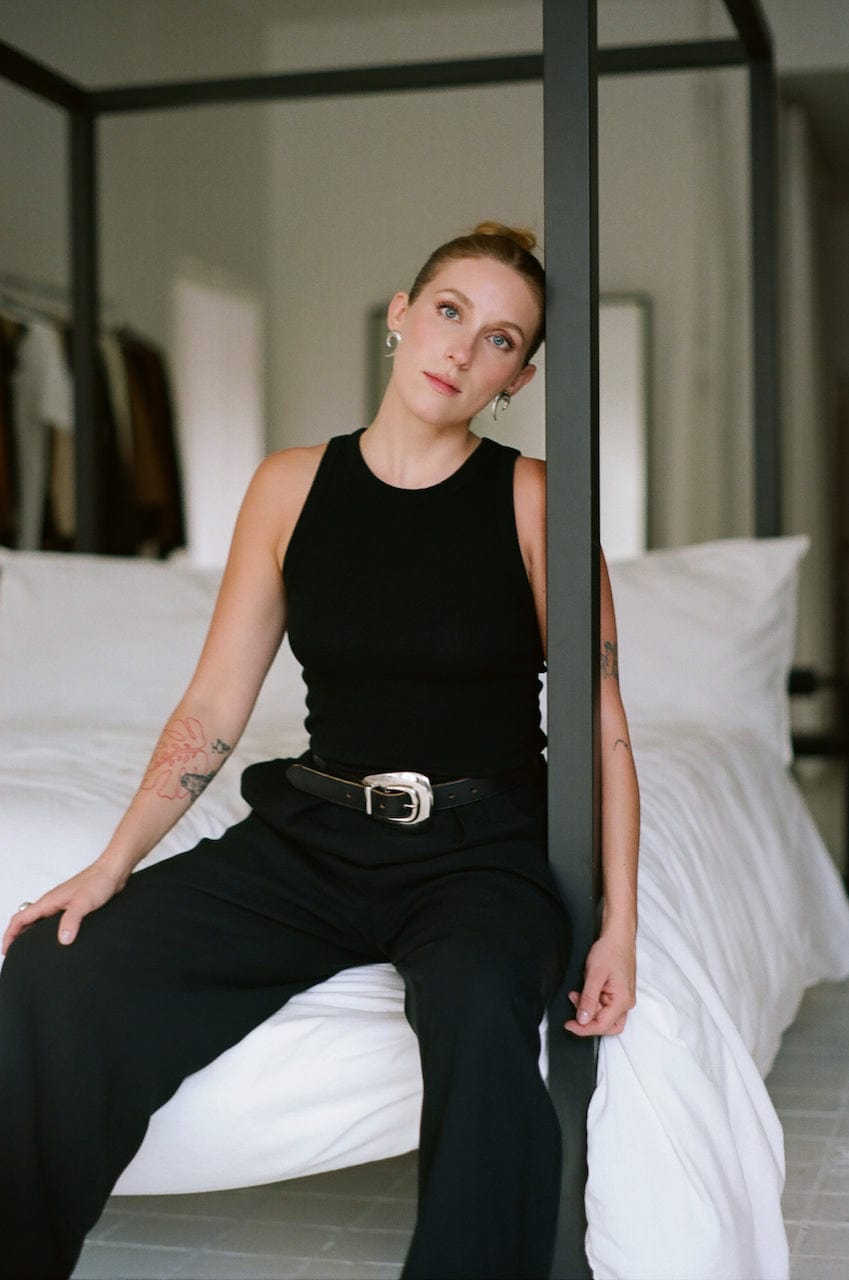 By Carolyne Loreé Teston
RI;

Do you have any favorite fragrances?

HR:

I love using Amber oil underneath my fragrances. I also love Mojave Ghost by Byredo.

RI:

What's your wellness routine like?

HR:

Inherently, I'm a very anxious person. I have a lot going on and I thrive this way, but there are also moments where it takes a toll. I'm learning to be more mindful. I've been doing Pilates. It's brought me so much joy and it's built my strength. It's given me a newfound confidence in my body that I'm so appreciative of. I've been attempting to meditate more as well. Sometimes you just need to quiet the mind a little bit. Also I've been singing my whole life, and singing at home alone or in my car is a form of self-care for me. It's something that makes me feel good and connected to myself. I love taking vitamin C and probiotics. I also feel calm when I have an organized schedule; it helps me go about my day with a sense of direction. I'm glad I have these new habits because before, I felt like I was driving myself into the ground. Now, I feel a lot more balanced.
"I want the people around me to know they're loved. When others feel good around me– that definitely gives me confidence."
RI:

How would you like to see the beauty industry change?

HR:

I think that we need to be more accepting, loving and respectful of one another and our choices. Trends have come and gone. That said, I think there's a certain amount of criticism that I don't think is necessary within the industry. I think that people need to remember that makeup is simply a beautiful tool we can use to express ourselves. And people are allowed to express themselves how they want to.

RI:

How do you define beauty?

HR:

Beauty is kindness, joy, compassion and empathy. I think beautiful people have a lot of optimism and faith in them. I think that approaching life with kindness is the most beautiful gift you can give to yourself and others.

RI:

When do you feel most beautiful?

HR:

I feel most beautiful when I'm laughing. Also when I'm passionate about something. I feel beautiful when enthusiasm is reciprocated. That moment of sharing energy with someone is so beautiful.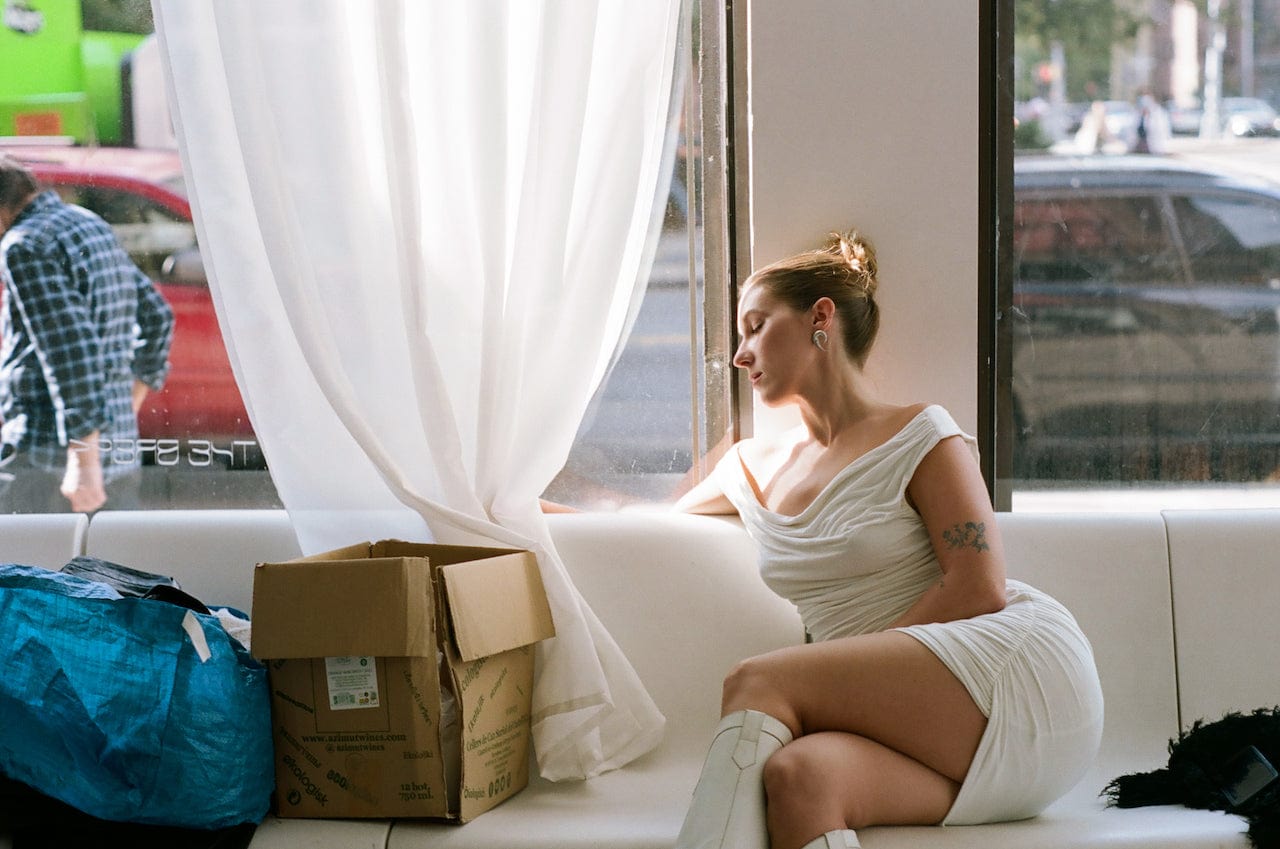 By Carolyne Loreé Teston
Get Ready With Hannah Richtman
Her successful vintage store, The Break, and undergarment line, Gush, are among Hannah Richtman's top priorities. But above all else, kindness and community matter most. To maintain peace of mind, she opts for Pilates, an energy-boosting playlist and a simple beauty routine.

Hydrangea
Light cool pink
Hydrangea
Light cool pink
Cream Blush Refillable Cheek & Lip Color
Brightening, blurring and longwearing
Current price: $32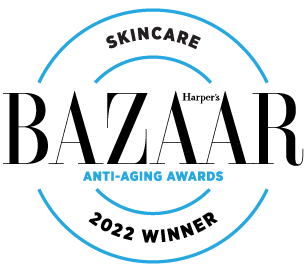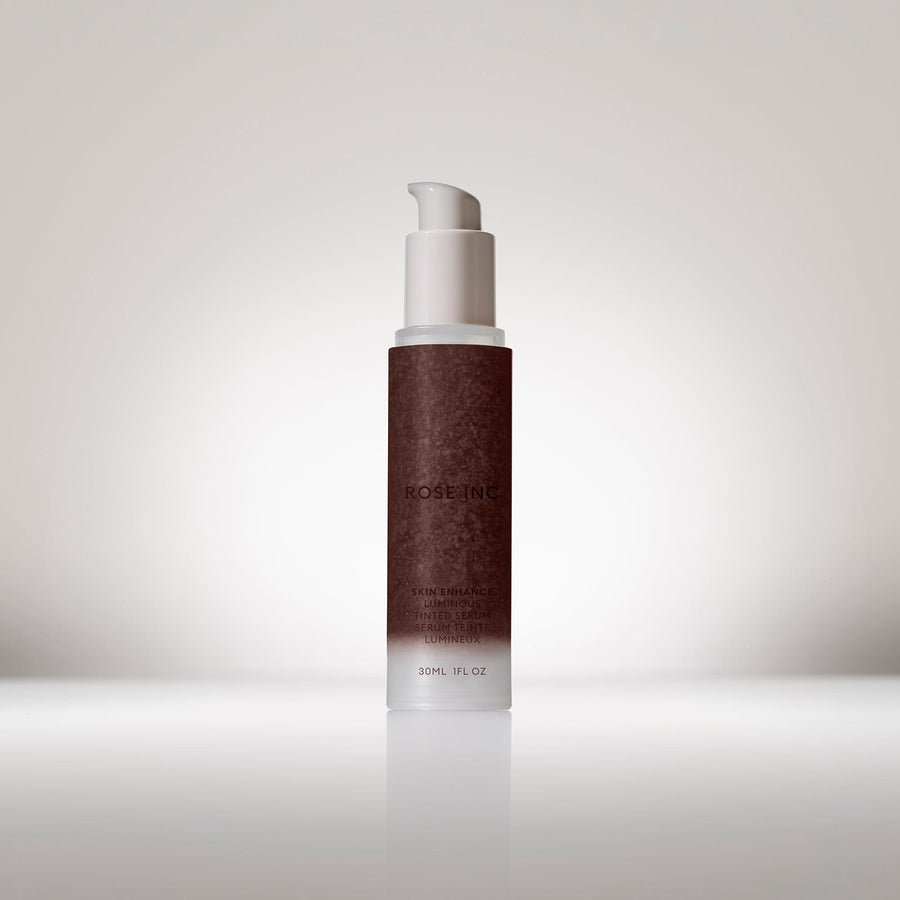 140
Very Deep Skin Tone/Red Undertone
130
Deep Skin Tone/Neutral Undertone
120
Deep Skin Tone/Red Undertone
110
Deep Skin Tone/Golden Undertone
100
Medium Deep Skin Tone/Golden Undertone
090
Medium Deep Skin Tone/Olive Undertone
080
Medium Tan Skin Tone/ Peach Undertone
070
Medium Skin Tone/Peach Undertone
060
Medium Skin Tone/ Neutral Undertone
050
Medium Skin Tone/ Pink Undertone
040
Light to Medium Skin Tone/ Neutral Undertone
030
Light Skin Tone/ Warm Golden Undertone
020
Light Skin Tone/Warm Peach Undertone
010
Fair Skin Tone/ Cool Pink Undertone
140
Very Deep Skin Tone/Red Undertone
Skin Enhance Luminous Tinted Serum
Sheer Coverage, illuminating, hydrating
Current price: $49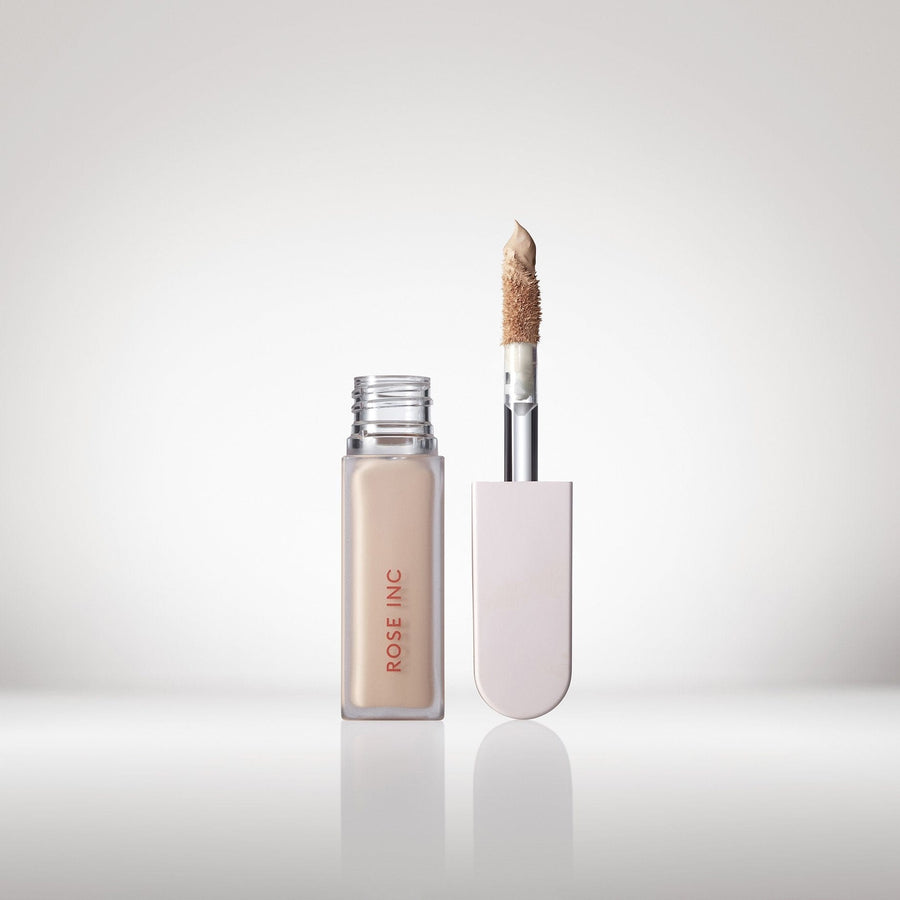 LX 200
Very Deep Skin Tone, Neutral Undertone
LX 190
Very Deep Skin Tone, Cool Red Undertone
LX 180
Deep Skin Tone, Warm Neutral Undertone
LX 170
Deep Skin Tone, Golden Undertone
LX 160
Deep Skin Tone, Red Undertone
LX 150
Deep Skin Tone, Neutral Undertone
LX 140
Medium/Deep Skin Tone, Neutral Undertone
LX 130
Medium/Deep Skin Tone, Warm Golden Undertone
LX 120
Medium/Deep Skin Tone, Pink Undertone
LX 110
Medium/Deep Skin Tone, Golden Undertone
LX 100
Medium/Deep Skin Tone, Peach Undertone
LX 090
Medium Skin Tone, Olive Undertone
LX 080
Medium Skin Tone, Pink Undertone
LX 070
Medium Skin Tone, Golden Undertone
LX 060
Medium Skin Tone, Peach Undertone
LX 050
Light/Medium Skin Tone, Neutral Undertone
LX 040
Light/Medium Skin Tone, Golden Neutral Undertone
LX 030
Light Skin Tone, Pink Undertone
LX 020
Light Skin Tone, Peach Undertone
LX 010
Fair Skin Tone, Neutral Undertone
LX 200
Very Deep Skin Tone, Neutral Undertone
Softlight Luminous Hydrating Concealer
Medium coverage, brightening, blurring
Current price: $30