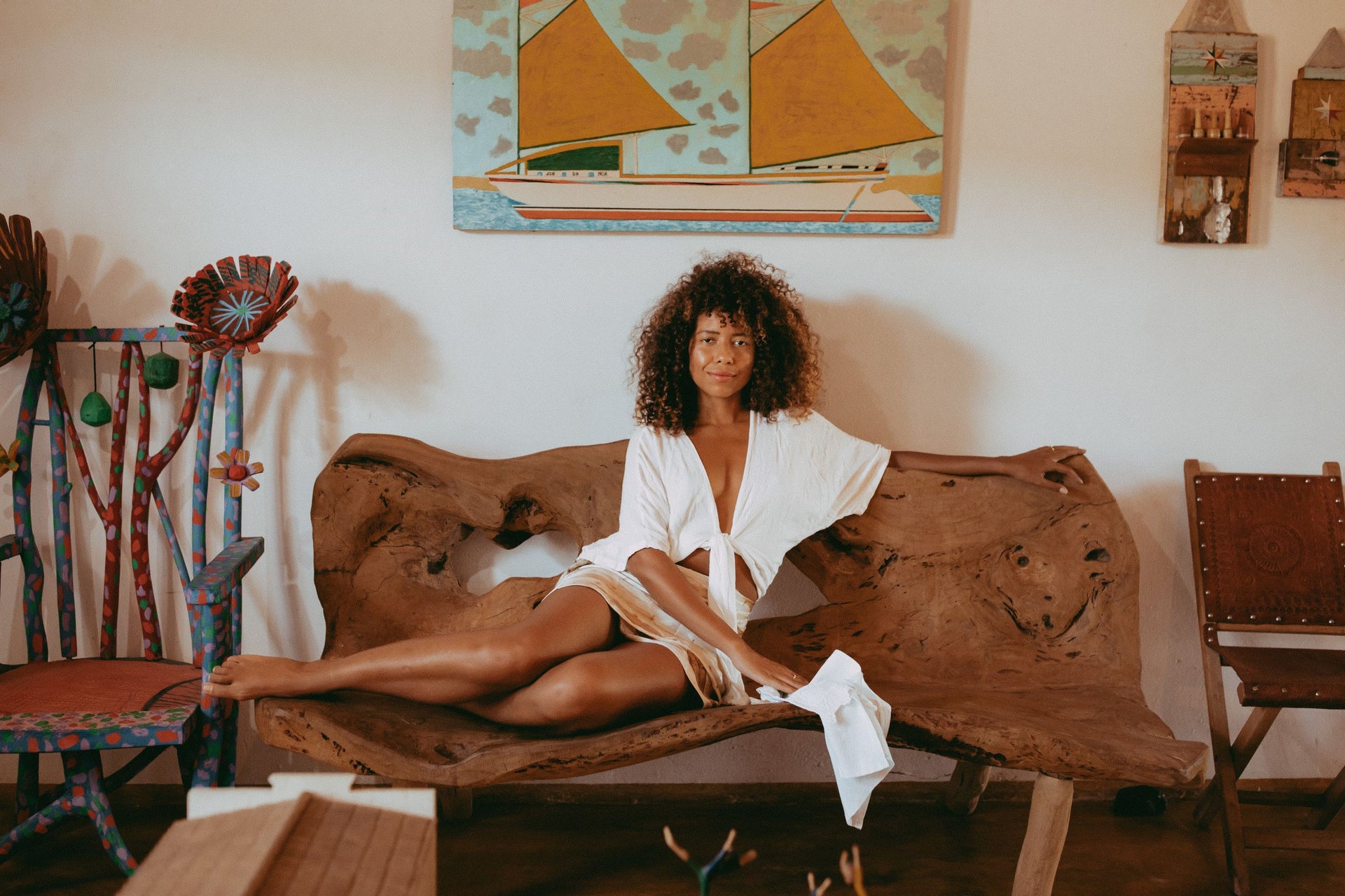 Thais Aquino Talks 'Soul Portraits' and Self-Care
Profile
There's a good reason that Brazilian photographer Thais Aquino uses the term "Soul Portraits" to refer to her work.  "I love the transformational essence of a photography session," says Aquino whose subjects, usually captured in nature, come across as both vulnerable and strong. "The constant revelation and abundance of beauty and truth. I have a connection and relationship with everyone I photograph." Her favorite part of being behind the lens? he magical blend between art, spirituality, community and empowerment," she says. . 
Calling herself a "visual poet," Aquino fell in love with photography at the age of 22 in Rio. "I was a bit unmotivated about continuing my path as a graphic designer in front of a computer screen," says Aquino, who studied visual communications and graphic design at the Pontifical Catholic University in Rio de Janeiro. "I needed to get out, get lost, get wild with nature and other people. I wanted more collaborations. I fell in love with photography when I was looking to explore an unspeakable desire to dance with beauty, sensitivity, vulnerability and empowerment." From there, she moved to NYC at age 25 and enrolled at Pratt University, where she studied fashion and media. "It gave me the tools I needed to start working for a cool agency at the time. At that moment I knew that photography was a career I could grow into and have lots of fun in," she says of her journey that has since led her to shoot for the likes of L'Oréal, Garnier, Bloomingdales, Coca-Cola and more.
Amidst her busy schedule and travels between Maui (where she currently calls home), Rio, New York and beyond, Aquino ensures to make time for wellness via stretching and "a big dose of nature." Learn more about her confidence journey and self-care routines below.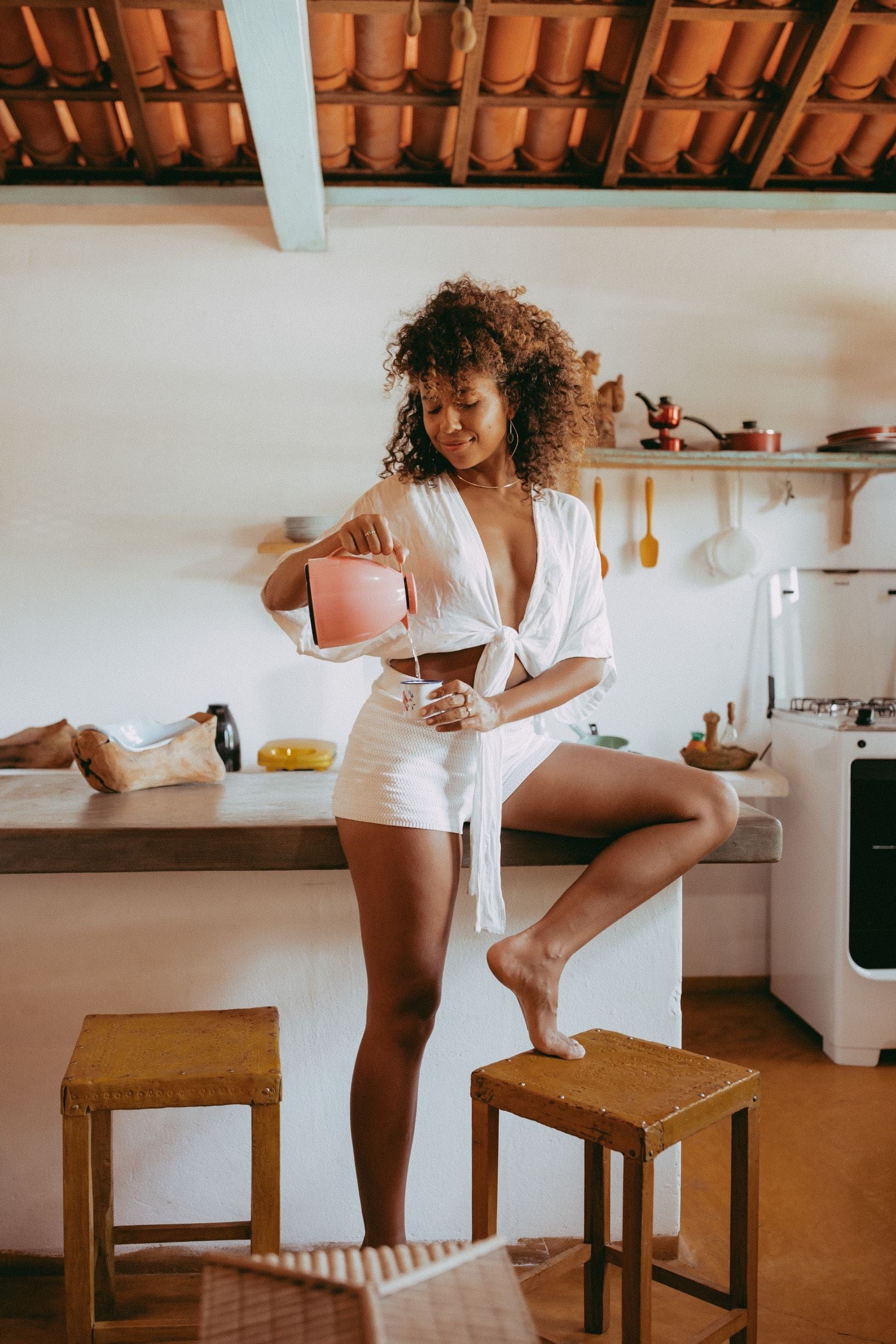 By Thais Aquino
RI:

How does being from Rio shape your approach to beauty?

TA:

Brazil is pure beauty, and beauty is a big value, a system, a currency in Brazil. I have reshaped my perceptions of beauty a few times and it seems to be at the core of my philosophical and artistic investigation as a photographer. I have found that beauty and truth are the same. Even when truth comes as a hard note. Brazil has mesmerizing, erotic and wild natural landscapes that are constantly cracking my heart open and showing me how BEAUTIFUL a place can be. Also, Brazilian people/culture's complexity and diversity are truly a phenomena of beauty. In every way.

RI:

What has your confidence journey been like thus far?

TA:

I think my own unique spiritual path has been my greatest teacher and an abundant source of inner power, sincerity, humility, grace, belonging and confidence. You can't be confident if you are pretending, or hiding too much. You can't be confident if you don't choose to have self-intimacy and honesty. I had a great therapist during the pandemic who helped me a lot in choosing myself, in feeling safe in my body and feelings, and in embracing my complexities. I think this phase of my life gave me enormous confidence to pursue even more passionately what is mine to say, do and create. Of course, I had mentors throughout my life that offered me structure, alignment and helped me create a path to follow, but my confidence only came when I learned how to say 'no,' how to draw boundaries and ask for what I needed. It's all about embodiment, and it is all still regenerating within me.

RI:

Who had the biggest beauty influence on you growing up and why?

TA:

My cousin Mary Ellen. She was an actress and showed me what imagination was, how life can be a play of expression and passion, how it all comes from the heart, how joyous it is to put colors and shapes together, how luminous life is if we see it through the eyes of beauty, fashion and creativity.
"I fell in love with photography when I was looking to explore an unspeakable desire to dance with beauty, sensitivity, vulnerability and empowerment."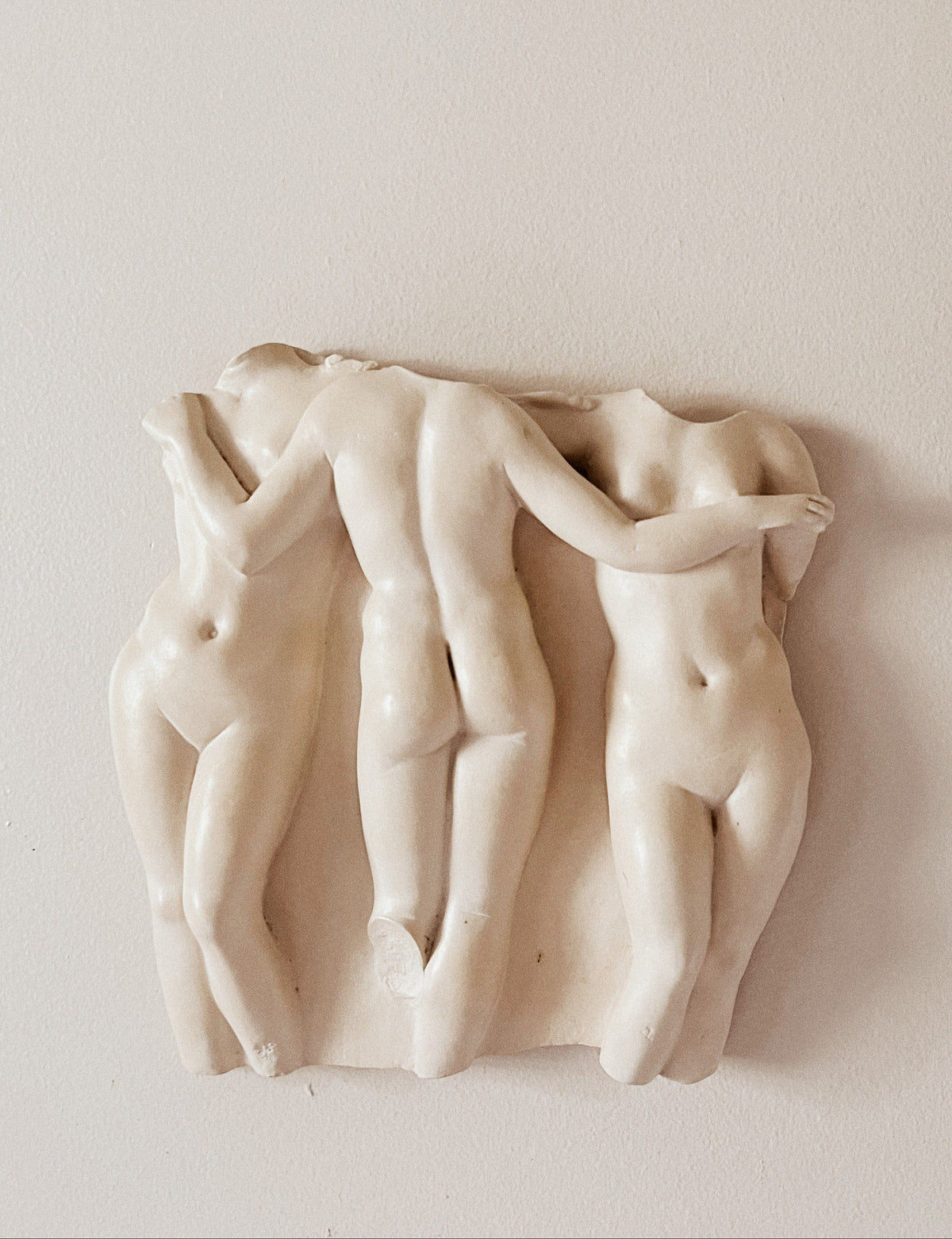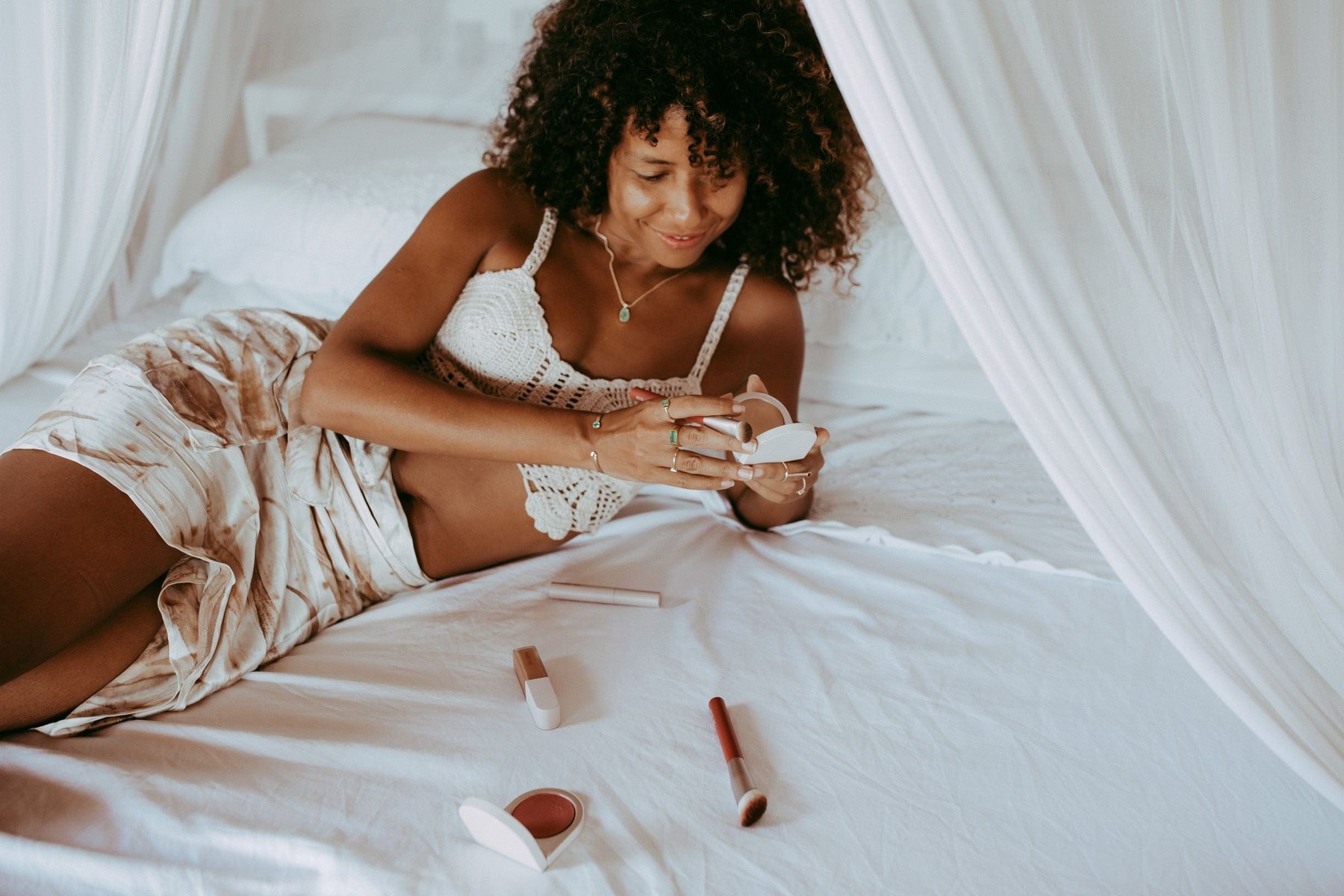 By Thais Aquino
RI:

Where do you find your inspiration these days?

TA:

All my clients who open themselves up to Soul Portraits and choose to recognize their ownbeauty in a vulnerable, powerful experience. Anyone who is naturally themselves, without trying too hard to prove something by ungrounding exhibitionism. A Black woman in her beauty expression, in her wholeness, in her honesty, is a huge inspiration for me right now, and it is shaping some of the focus of my work with Soul Portraits.

RI:

Describe your earliest beauty memory

TA:

What comes to mind is this photo of me sitting on an airplane chair back in 1993, when I was three years old, flying to Salvador in Bahia with my family. I had a voluminous black outfit on, some cool ponytail with my natural curly brown hair and lightly golden tips and a red lipstick.

RI:

What's your current hair routine?

TA:

I normally wash my curly hair every two to three days, apply a mask or leave-in and let it dry naturally.  My relationship with my hair has changed so much over the years. I consider our status now one of deep love and romance.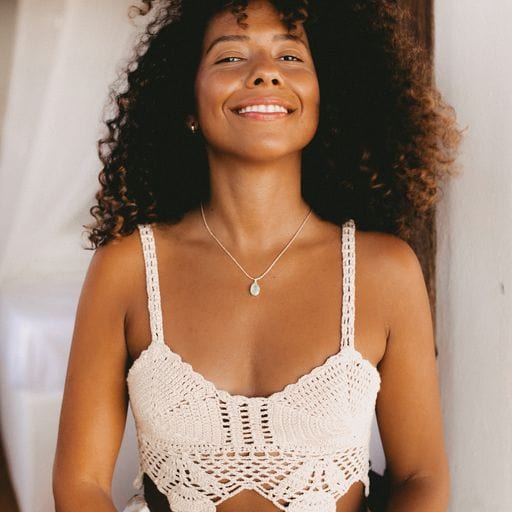 By Thais Aquino
RI:

What is your relationship to makeup?

TA:

When it comes to makeup, I have an interesting story that has been changing my perception of it. I haven't had or used much makeup in the past five years, but I had a client once that got her makeup done before our photo shoot, who was not used to having makeup on. At the end of the photo shoot, we went to celebrate at a restaurant and she looked at herself in the mirror and was surprised by her appearance — she didn't fully recognize herself. I remember saying to her, "Yeah, it's incredible how the art of makeup can reveal so much."  She replied back, "Oh, really? I thought it was meant to hide so much." From that day on, I've been allowing myself more and more to be re-introduced to makeup as play, calling on archetypes and expressions through this new perception of "creating/revealing" something, rather than "fixing/hiding." When I do wear makeup, the Rose Inc blush is my absolute favorite.

RI:

What is your approach to skincare?

TA:

I have dry skin. body oils and a good face serum will always accompany me everywhere I go. After a few years living primarily on the beach [and around]  salt water, I am really dying to try out the new Rose Inc body collection.

RI:

What are your favorite fragrances?

TA:

I don't think I will ever say no to lavender, rose and jasmine essences.
"My confidence only came when I learned how to say 'no,' how to draw boundaries and ask for what I needed."
RI:

What beauty industry narrative would you like to see rewritten and why?

TA:

That perfect beauty exists. That you can be perfect if you follow protocols. The sense of "ideal" in the beauty industry is manipulative, and I believe it keeps us from accessing so much inside of us. It keeps us away from self-intimacy and discovery. It takes us away from our source.

RI:

How do you define beauty?

TA:

I define beauty as infinite. Contained in all aspects, nuances, themes of life. Beauty for me is in our ability to see truth, to feel whole, to stay connected. Beauty is illuminating. Beauty is art. My whole journey with photography is to explore the theme of beauty. Only to see that it doesn't start or end anywhere. Beauty is a powerful force, part of nature, that cannot be manipulated, controlled or fixed. It is just there. And some of the most beautiful things about someone or something remain sacred in the mystery. The mystery is beautiful, what is hidden is beautiful.

RI:

When do you feel most beautiful?

TA:

When I am not going against my nature. When I am in grace, in acceptance, not fighting anything internally. When I am surrendered, unafraid, trusting, belonging. Loving. Usually I feel the most beautiful when I am in the sun, with some breeze, soft colors, golden light, awakened eyes and an open heart.
Last Chance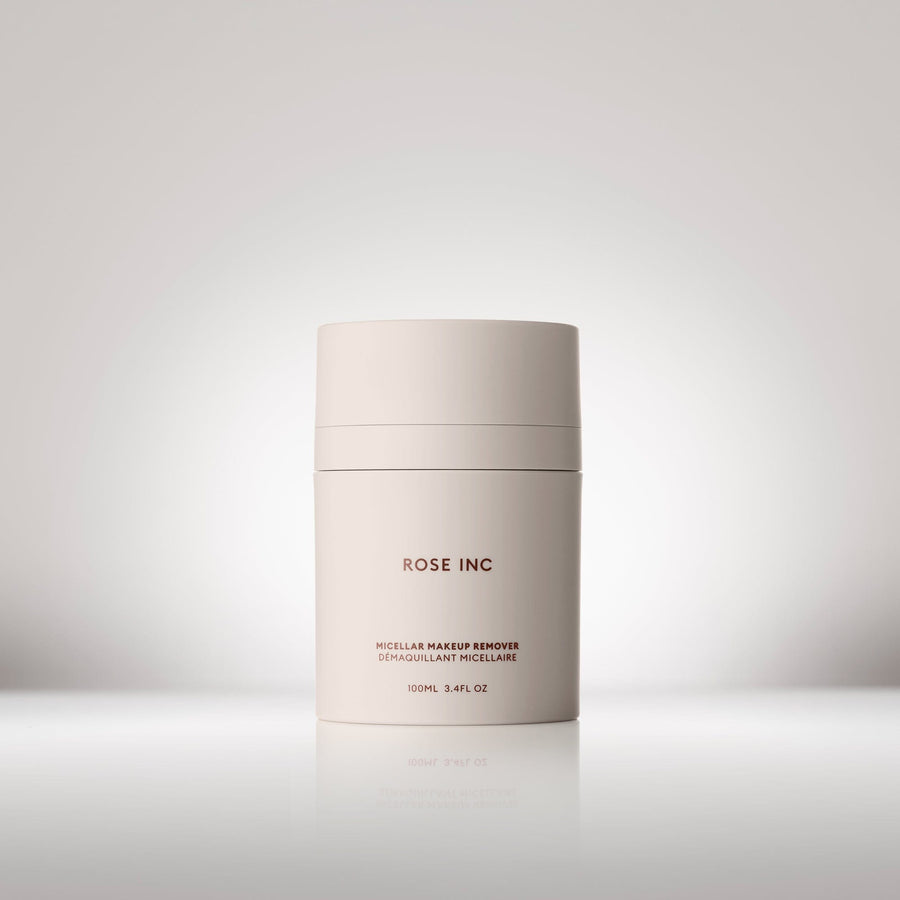 Original price: $26Current price: $13
Micellar Makeup Remover
Cleansing, barrier-protecting and anti-pollution
Original price: $26Current price: $13

Hydrangea
Light cool pink
Hydrangea
Light cool pink
Cream Blush Refillable Cheek & Lip Color
Brightening, blurring and longwearing
Current price: $32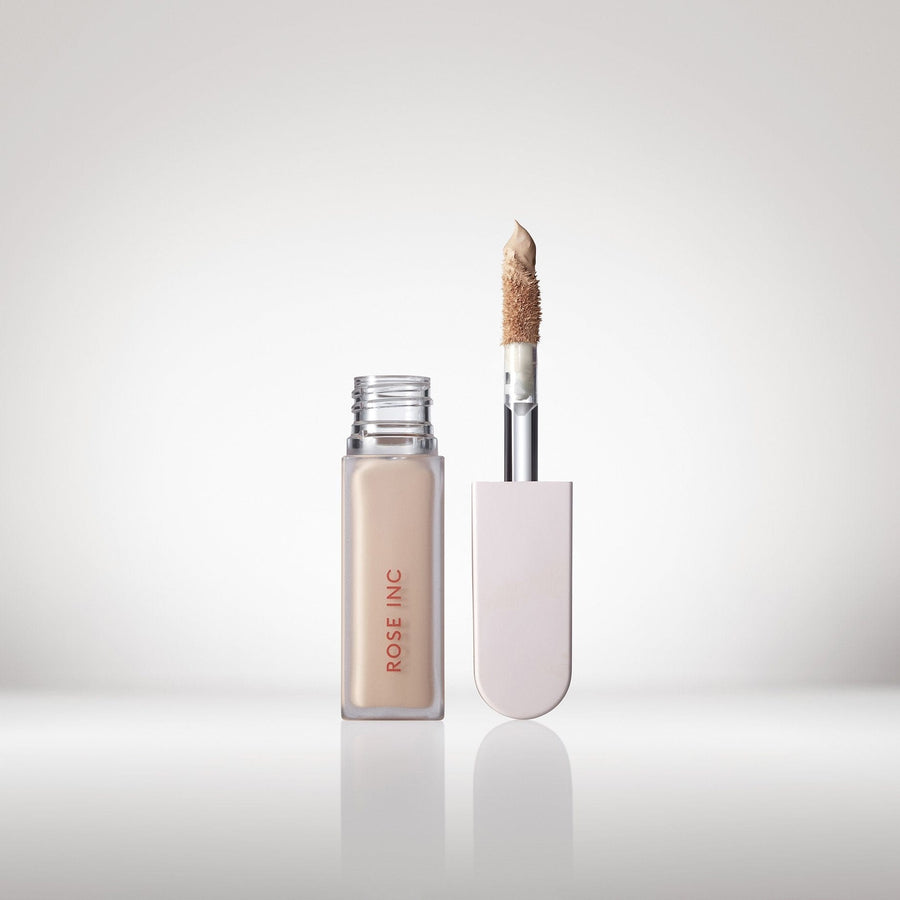 LX 200
Very Deep Skin Tone, Neutral Undertone
LX 190
Very Deep Skin Tone, Cool Red Undertone
LX 180
Deep Skin Tone, Warm Neutral Undertone
LX 170
Deep Skin Tone, Golden Undertone
LX 160
Deep Skin Tone, Red Undertone
LX 150
Deep Skin Tone, Neutral Undertone
LX 140
Medium/Deep Skin Tone, Neutral Undertone
LX 130
Medium/Deep Skin Tone, Warm Golden Undertone
LX 120
Medium/Deep Skin Tone, Pink Undertone
LX 110
Medium/Deep Skin Tone, Golden Undertone
LX 100
Medium/Deep Skin Tone, Peach Undertone
LX 090
Medium Skin Tone, Olive Undertone
LX 080
Medium Skin Tone, Pink Undertone
LX 070
Medium Skin Tone, Golden Undertone
LX 060
Medium Skin Tone, Peach Undertone
LX 050
Light/Medium Skin Tone, Neutral Undertone
LX 040
Light/Medium Skin Tone, Golden Neutral Undertone
LX 030
Light Skin Tone, Pink Undertone
LX 020
Light Skin Tone, Peach Undertone
LX 010
Fair Skin Tone, Neutral Undertone
LX 200
Very Deep Skin Tone, Neutral Undertone
Softlight Luminous Hydrating Concealer
Medium coverage, brightening, blurring
Current price: $30