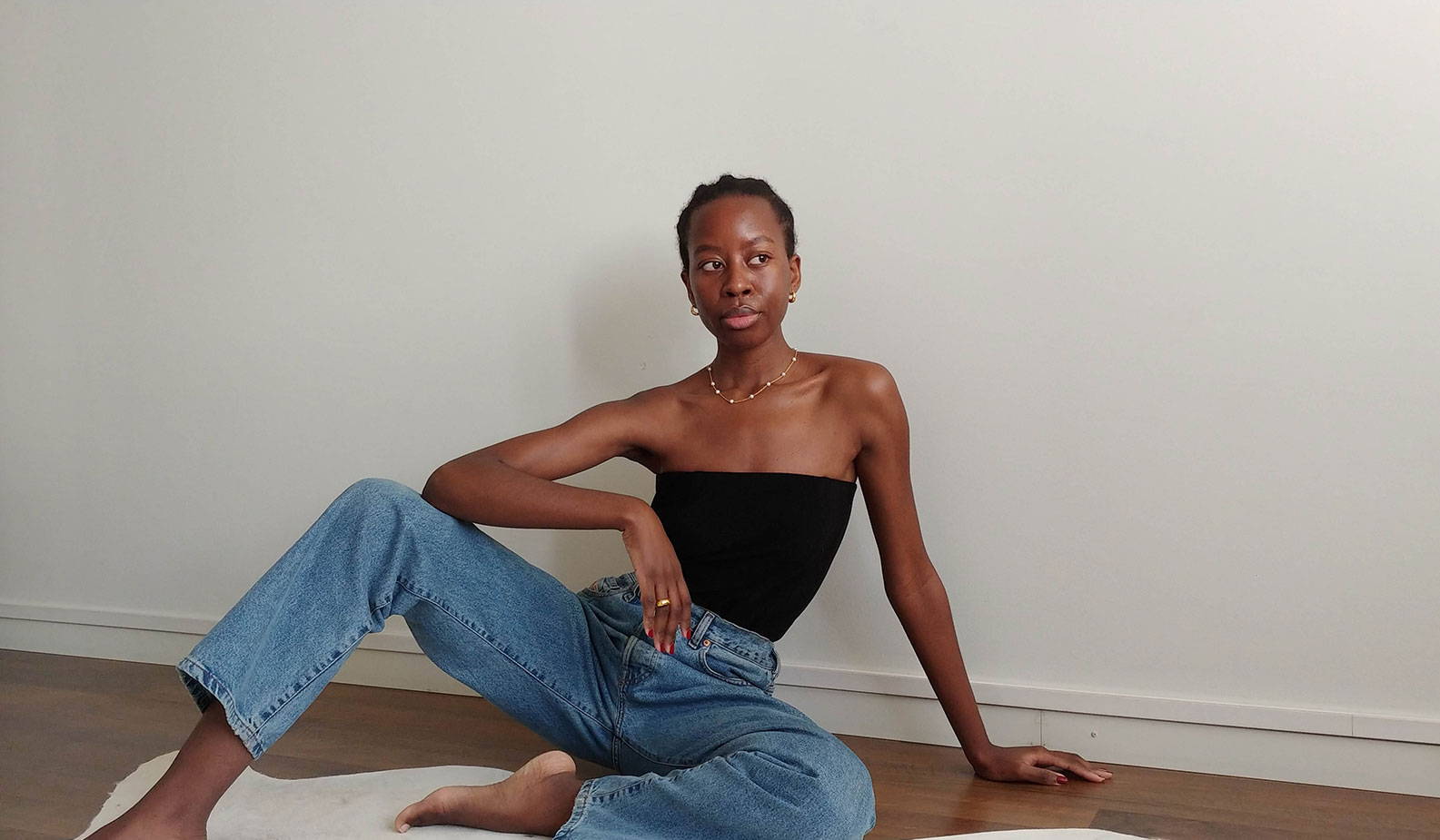 11 / 30
INTERVIEWS
The Profile: Sylvie Mus
Everybody has a story about beauty. In Rose Inc.'s The Profile, some of the world's most intriguing people share theirs. In this intimate interview series, we get (virtually) up close and personal to explore their definitions of beauty, path to self-confidence, and the power of femininity. Featuring imagery shot through their own lens, The Profile presents these compelling personalities in a new light—one that illuminates their own journey, dreams, and desires while highlighting their unique relationship with beauty.
Believe it or not, Sylvie Mus first stepped into the fashionverse at just 14. Originally gaining recognition as a street-cast model, the current stylist and creative consultant has since developed a minimalist aesthetic that's best described as modern and chic. Living between Helsinki and Paris, the Rwandan native's international sophistication keeps her in-demand on commercial and editorial projects—a career that began with a desire to spice up her school uniform.
As a teen, Mus began blogging and designing to indulge her creative side before becoming enamored with being on set. She quickly landed on styling and creative direction in her 20s and continues to expand outwards, including a newfound love of photography. When it comes to beauty, the creative's less-is-more approach best aligns with Parisian culture, as she puts skin care and simple hairstyling above all else—but it wasn't an easy path. "Growing up in Europe, where I didn't see anyone who looked like us in any beauty ads, and in a time where there were almost no beauty products made for Black women available in Finland, my family really taught me how to make it work with whatever you've got," she says. Rose Inc. caught up with the multihyphenate to discuss her tried-and-true beauty routine, creative career advice, and so much more, ahead.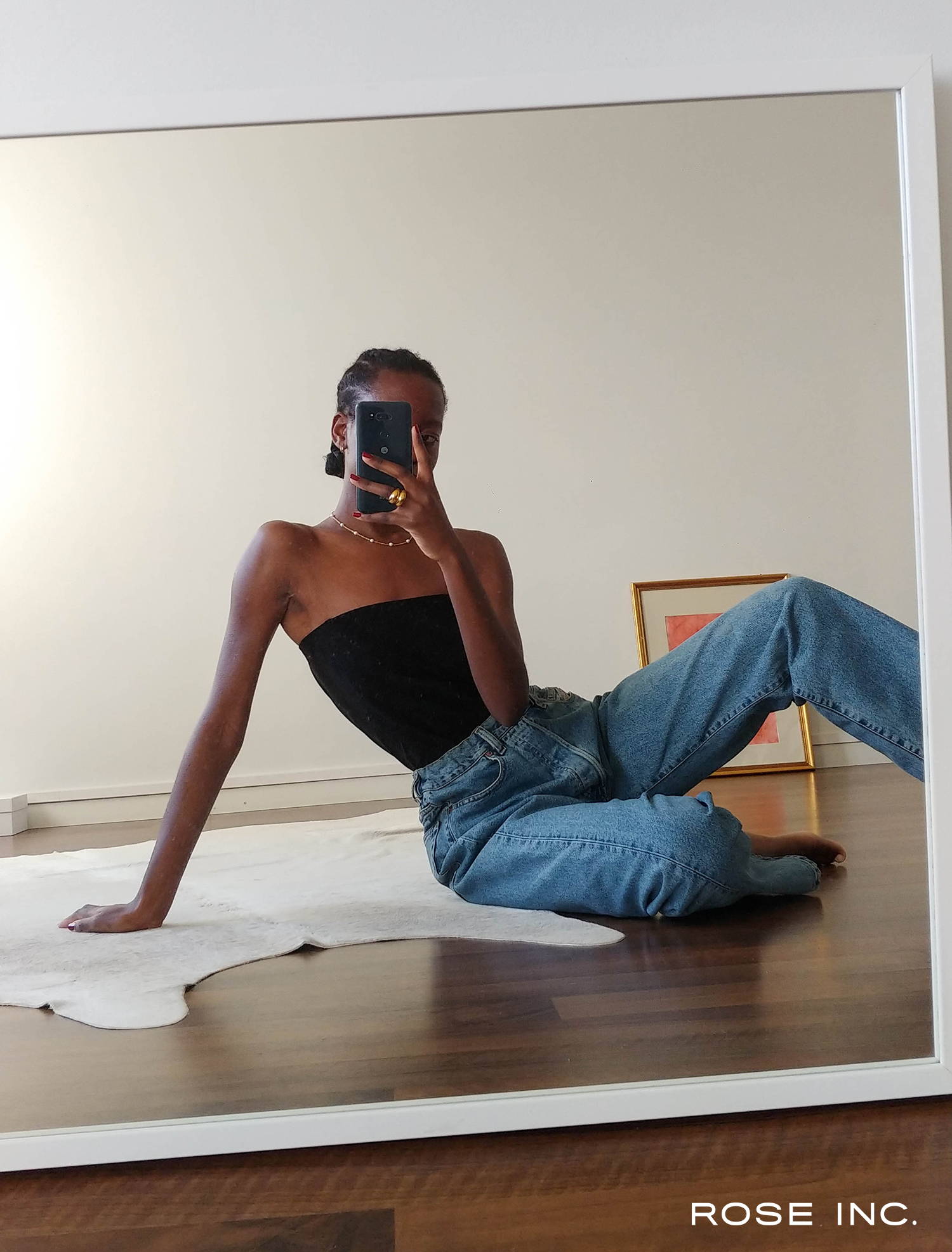 RI:
You began modeling quite young, what did you learn from those early experiences?
SM:
One of the most important things I learned was to know the difference between my image and who I am as a person and not to take everything so personally. But also that I wanted to have more control over my own image.
RI:
Where do you find inspiration as a creative director?
SM:
I get inspired by outtakes and unpolished images. I like to create something that's effortless and not trying too hard to be something. Magazines and campaigns from the late '90s and the early 2000s inspire me, too.
RI:
The past few years, but 2020 in particular, have been life-changing for most of us. How has your creative process changed recently?
SM:
Recently, I've decided to only work on projects that I'm truly passionate about and to explore different ways of creating, like photography. Things can be very unpredictable, so I'm learning not to get attached to a specific outcome.
RI:
Social media is a huge part of your work, how do you navigate the pressures that come along with that?
SM:
I try to keep a distance from social media in my free time since a lot of my work is online. I'm also mindful of how much of myself I share. When I first got into social media I felt a pressure to share all the exciting things I was doing while I was doing them, but I think it really takes away from the moment when you start turning everything into content.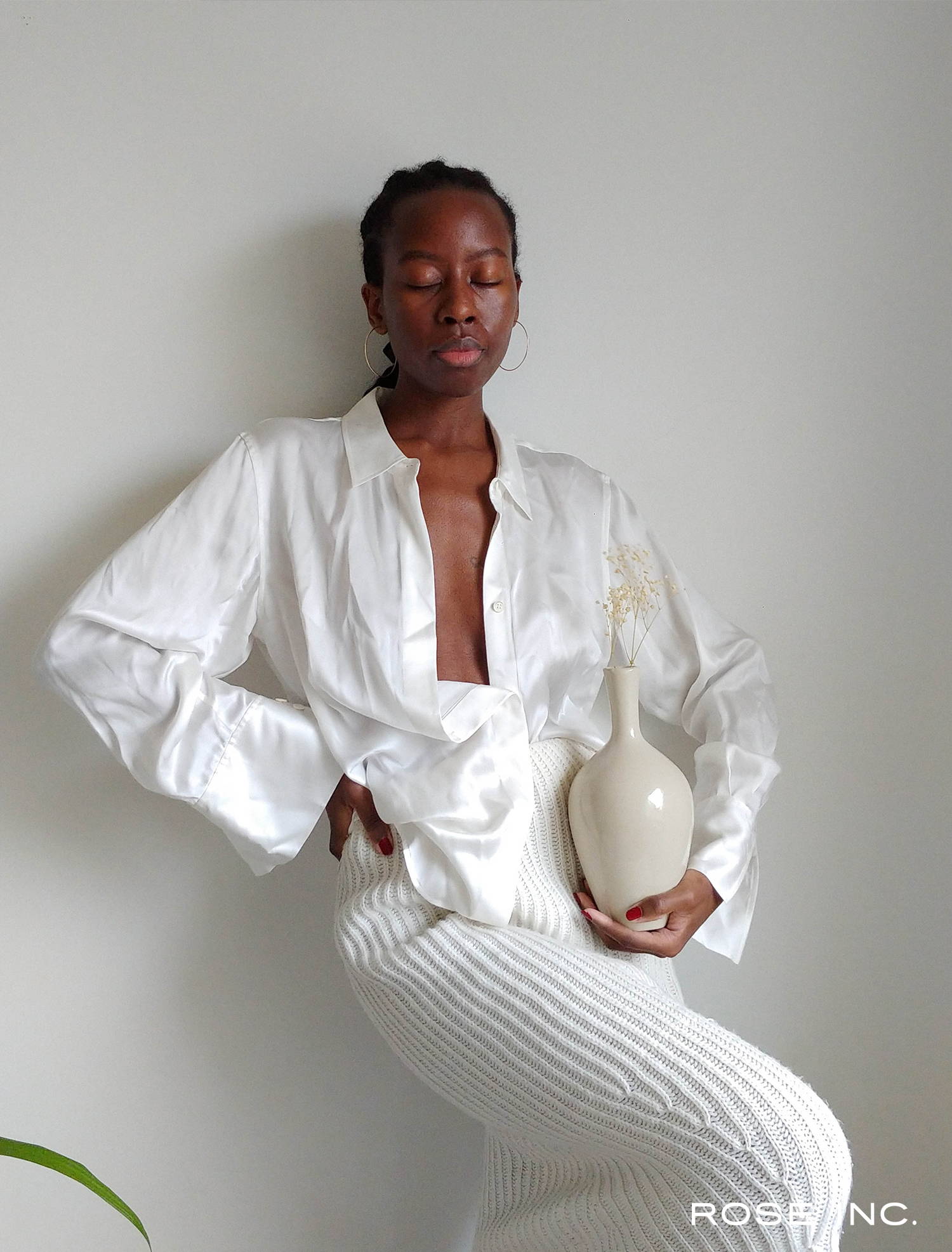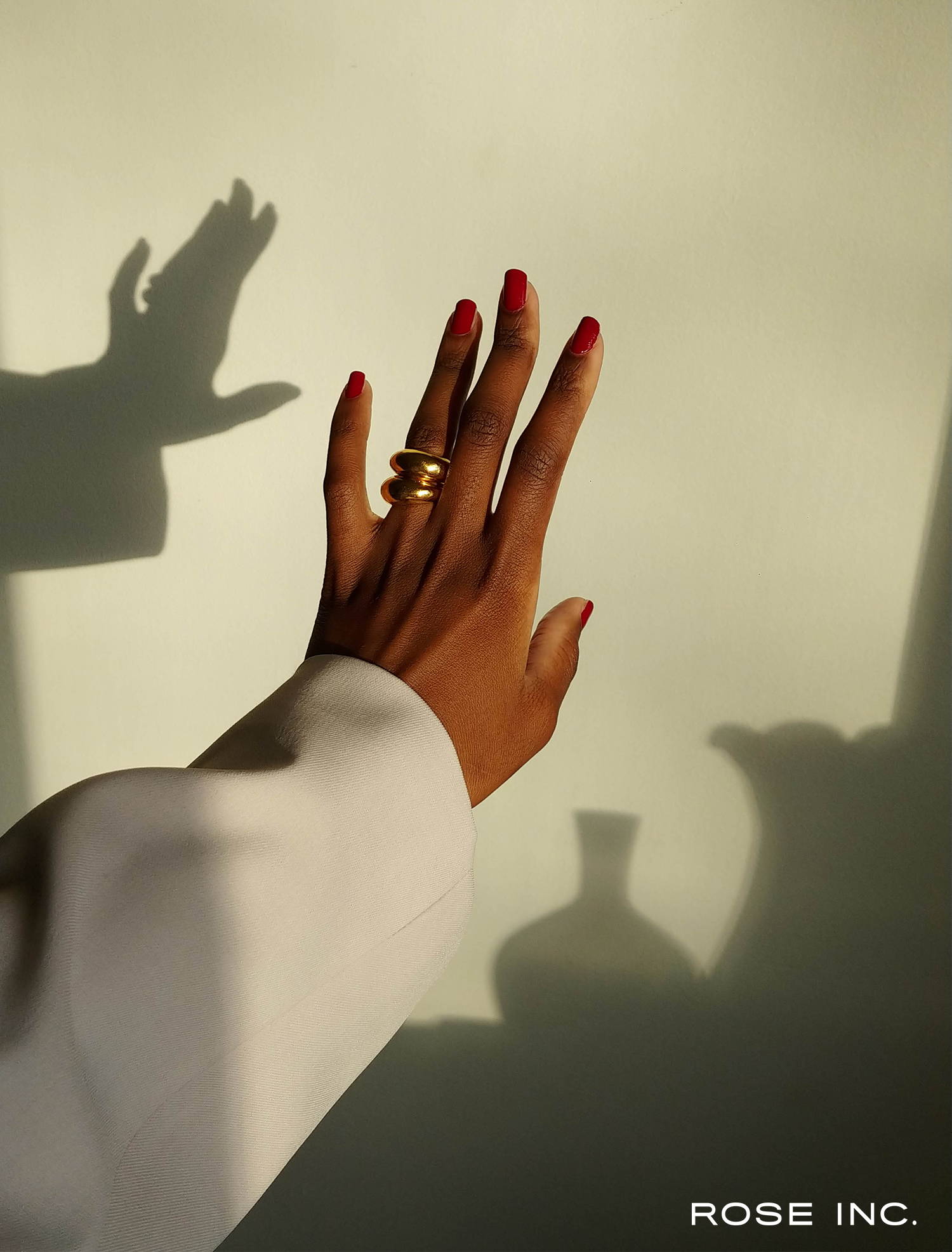 ...it really takes away from the moment when you start turning everything into content.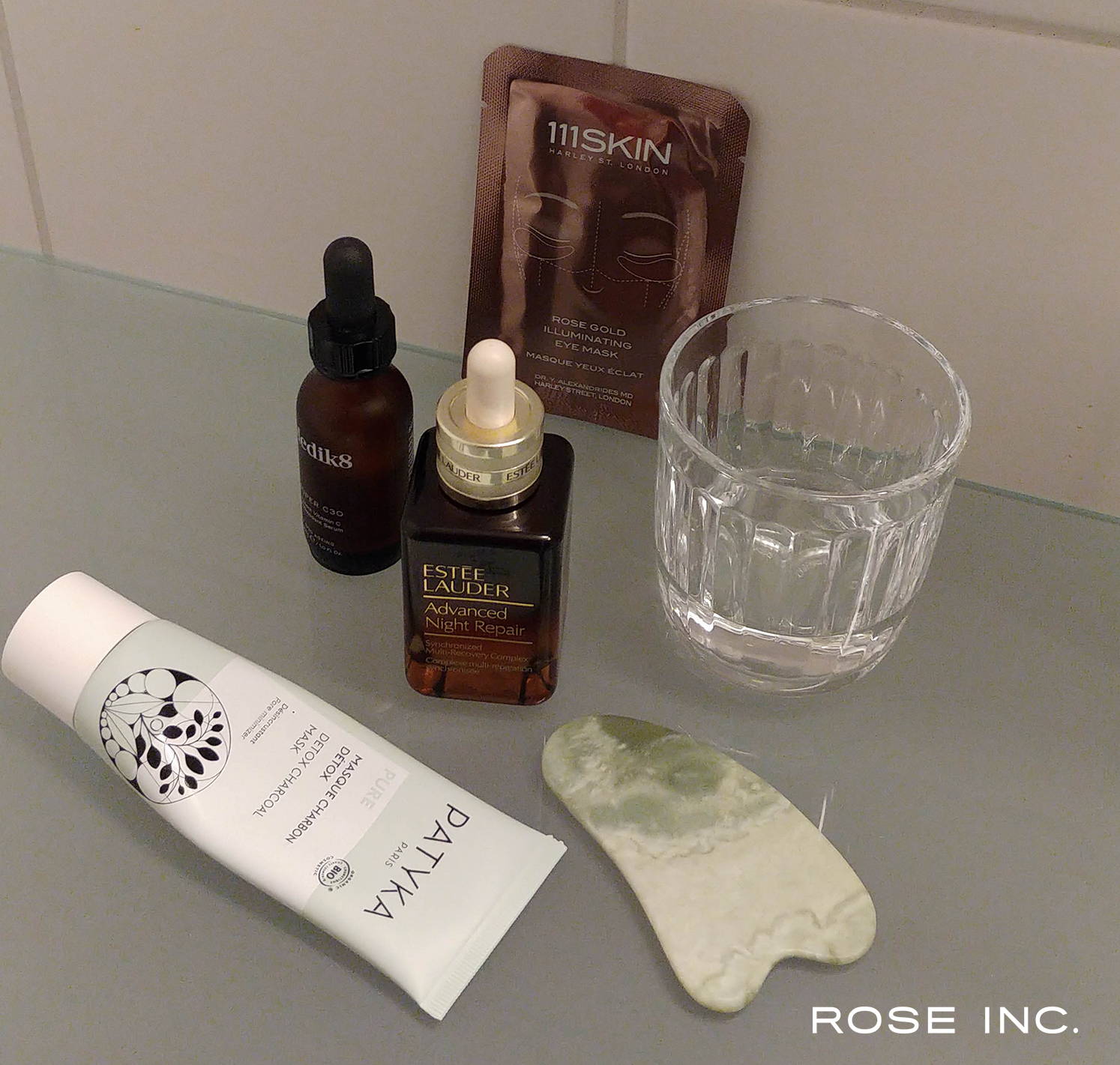 RI:
What advice would you give to people who are passionate about following a similar path to yours?
SM:
My advice would be to try different roles within this industry to see what you really like. Interning is a great way to get to know the work and people in the industry since connections are important when getting started. Also, just constantly keep educating yourself beyond the specific role that you want. This will help you down the line when working with other creatives. And make sure you don't hide your work!
RI:
You're originally from Rwanda and currently live between France and Finland. How do these different cultures approach fashion differently? Which do you most closely align?
SM:
Paris is very fashion-forward, Helsinki is more practical, and in Rwanda, you can find a good mix of everything—from trendy to traditional. Personally, I align with the Scandi style more as I've lived in Finland the longest so I've learned to love things like minimalism, layering, and practicality.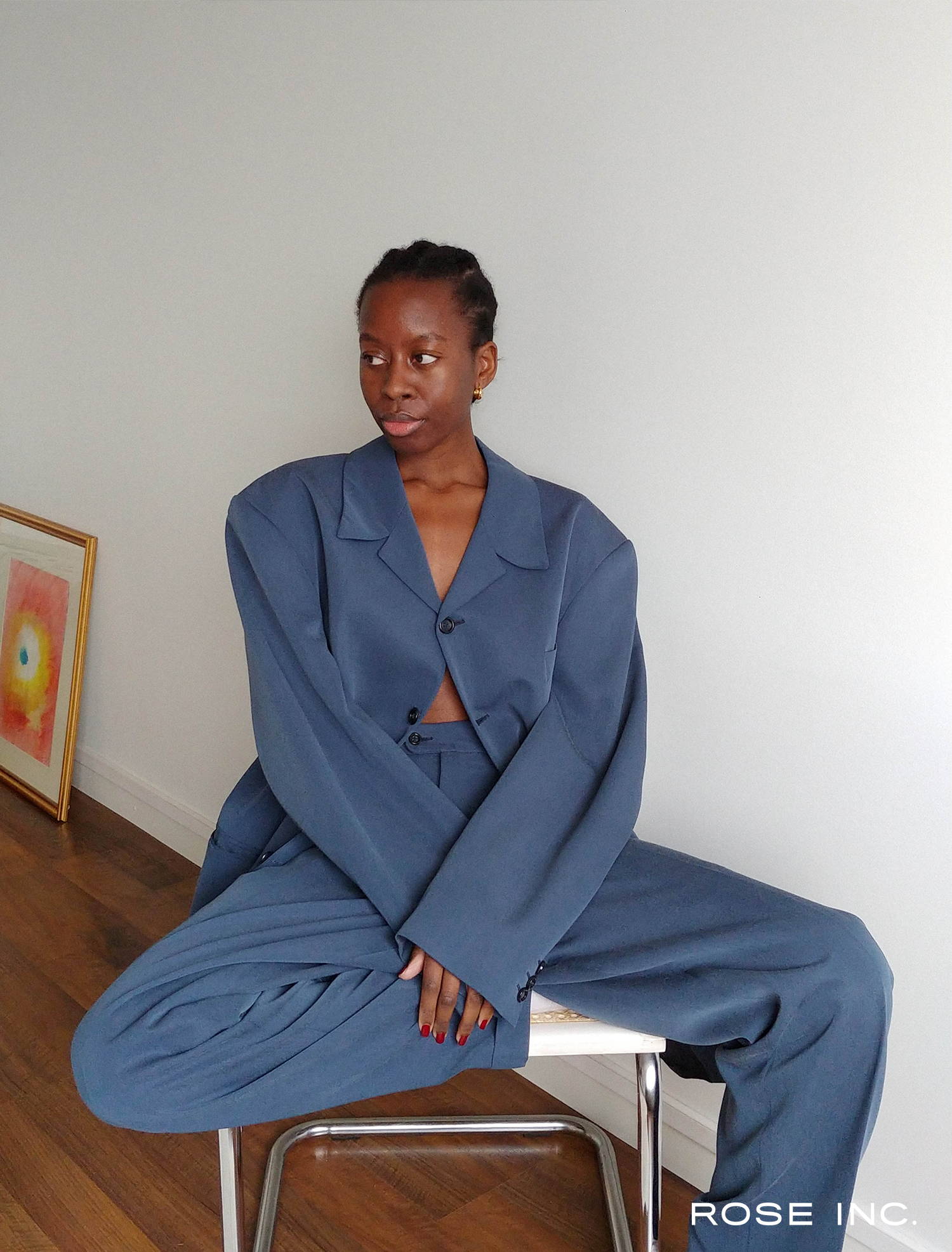 RI:
Where do you feel most at home?
SM:
Wherever my family is.
RI:
Which fashion rules do you adhere to?
SM:
I don't follow any particular fashion rules. I allow my style to evolve naturally. I do have color preferences and silhouettes that I'm drawn to, but if I feel like trying something new or introducing a new color to my wardrobe I just go for it! That's how I got to my current style.
RI:
Which fashion rules do you break?
SM:
I rarely wear clothing that's actually my size and I prefer menswear most of the time. This gives me more options to be creative with how I want to dress.
RI:
What originally attracted you to fashion styling as a career?
SM:
I wanted to express myself creatively and I felt as though I couldn't really do that in the other positions I had in the industry before. As a model, I had always admired the stylists and how they were able to do so much with the clothes. It felt like the perfect fit for me since I've always had a good eye for putting looks together and it's something I genuinely love doing.
RI:
What's something you've come to understand about beauty as you've gotten older?
SM:
I've learned that taking care of my skin is more important than covering it up. My skin looks and feels better when I'm not experimenting with random products, so now I research product ingredients before putting anything on my skin. It's smart to invest in good skin care and treatments.
RI:
Have you used beauty to alter your mood during the pandemic?
SM:
Self-care in general has kept me in a good mood during the pandemic. I've also taught myself different ways to braid my hair and it's been so much fun experimenting and switching up my look.
RI:
Who are your beauty icons?
SM:
The women in my family. I've learned a lot from them.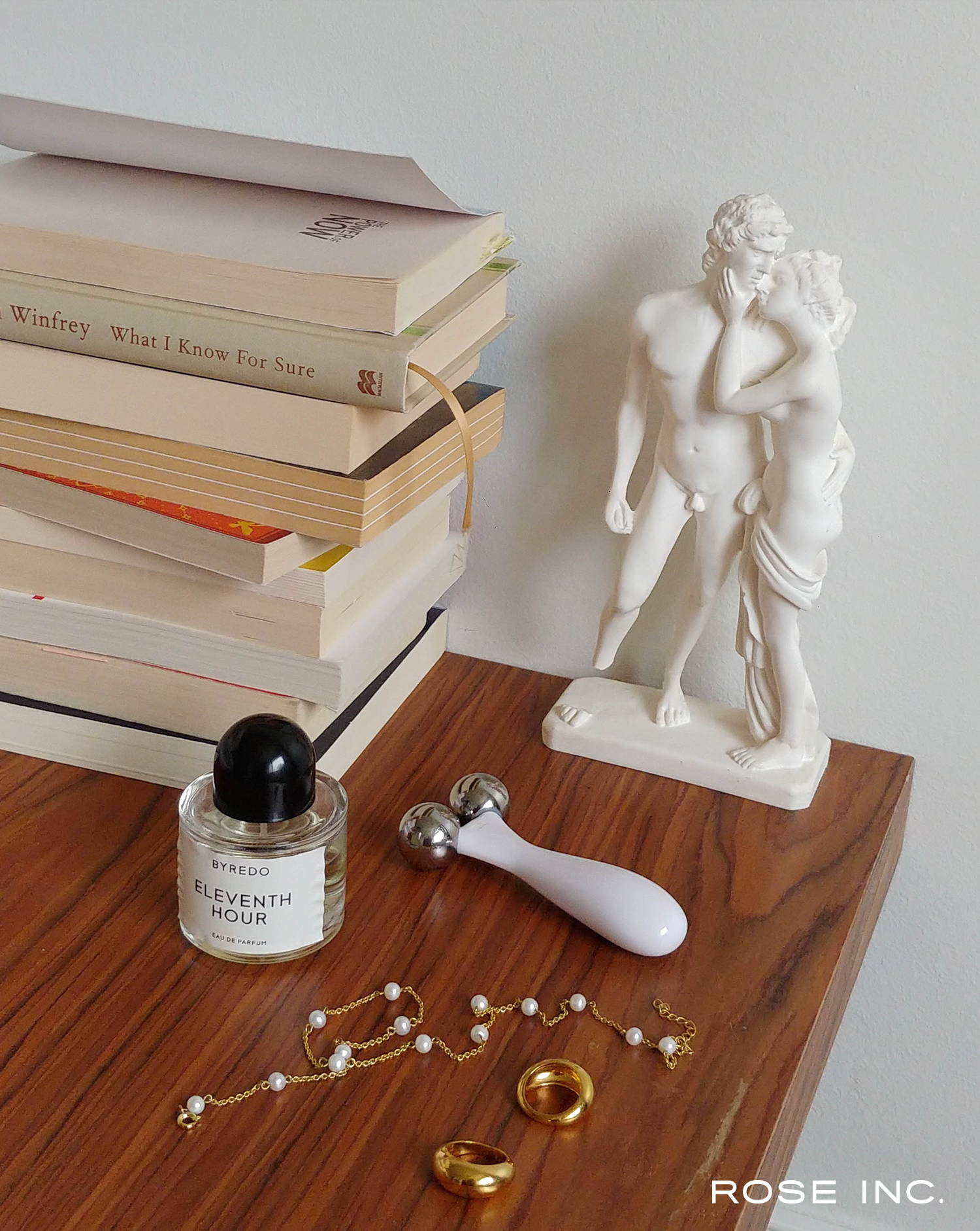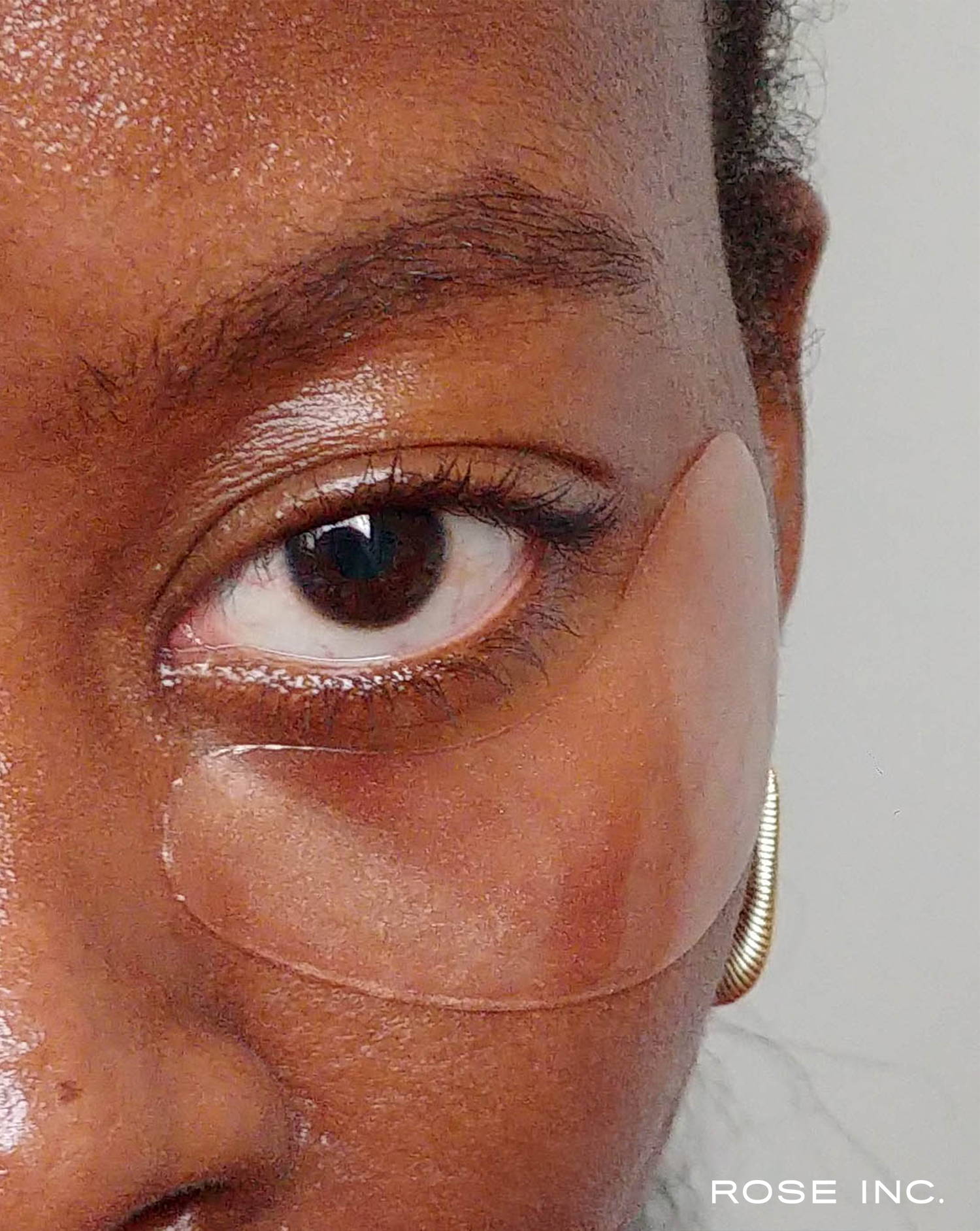 RI:
What does your day-to-day makeup look like?
RI:
How would you describe your beauty regime? Is it more or less minimal compared to your personal style?
SM:
I think my personal style is more minimal than my beauty regime because I've already figured my style out, but I feel like my skin can still surprise me. My skin is quite high maintenance, but I do enjoy doing all the steps of my beauty regime because it's an intentional time for myself.
RI:
When do you feel most confident in your beauty?
SM:
I feel confident in my beauty in general—especially now that my skin is clear. It's not perfect, but I used to have very bad skin before and I felt that I needed to cover it up with makeup all the time. It still amazes me that now I can go outside with just my shiny face and I'm good!
RI:
Where do you want to be in five years?
SM:
I have material and professional goals, of course, but personally I want to have learned how to be more present and in the moment—and somewhere with a longer summer!