04 / 12
INTERVIEWS
Stephanie Liu Hjelmeseth on AAPI Representation & Clean Beauty
Everybody has a story about beauty. In Rose Inc.'s The Profile, some of the world's most intriguing people share theirs. In this intimate interview series, we get (virtually) up close and personal to explore their definitions of beauty and path to self-confidence. Featuring imagery shot through their own lens, The Profile presents these compelling personalities in a new light—one that illuminates their own journey, dreams, and desires while highlighting their unique relationship with beauty.
It takes a special balance of tenacity, talent, and stamina to reach the 10 year anniversary of a popular lifestyle blog. Stephanie Liu Hjelmeseth, who launched Honey & Silk as a post-college creative project in 2011, credits her entrepreneurial spirit to her parents, who owned the only Chinese food restaurant in a Southern, predominantly-white town when Hjelmeseth was a child. "I've always been exposed to their successful entrepreneurial journey and I think that subconsciously made an impact," she explains. New York-born and North Carolina-raised, Hjelmeseth shares that her multicultural Chinese heritage (her father was raised in India and her mother in China) led to one of the most defining moments of her life. "At 12, we moved across the country to Irvine, California, a place I call my hometown because it's where I really matured as a person," she says. "When I walked into my first day of middle school in Irvine, I was completely culture-shocked."
Today, she's letting moments like this guide her next career move: "A community platform for modern Asian-American mothers and women to feel at home," the Los Angeles-based creative shares, adding that she is also working on a Chinese-American-founded beverage company that honors womanhood. "I am very passionate about the Asian-American experience and what it means for us right now as adult Millennials as we navigate an already difficult experience literally being an adult, on top of the terrifying violence happening right now." It's also informed the next chapter of her life. "I am also very proud of my multicultural family," she says. "Culture and inclusion are two of the top foundational pillars in our family and our parenting."
Ahead, Hjelmeseth discusses her passion for Asian-American Pacific Islander representation in the media, how she navigates shopping for clean beauty products in a crowded marketplace, and how these drivers are shaping her changing career.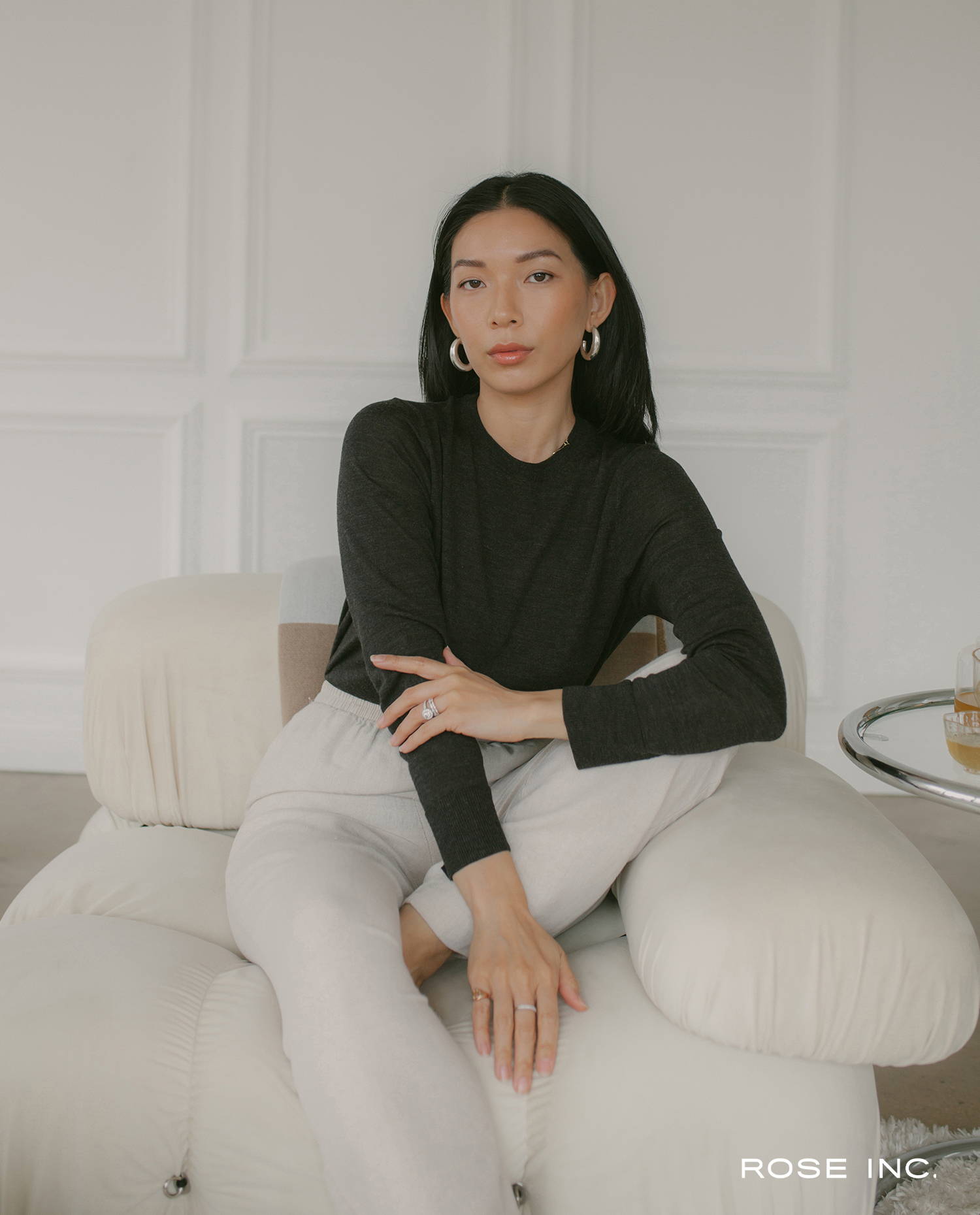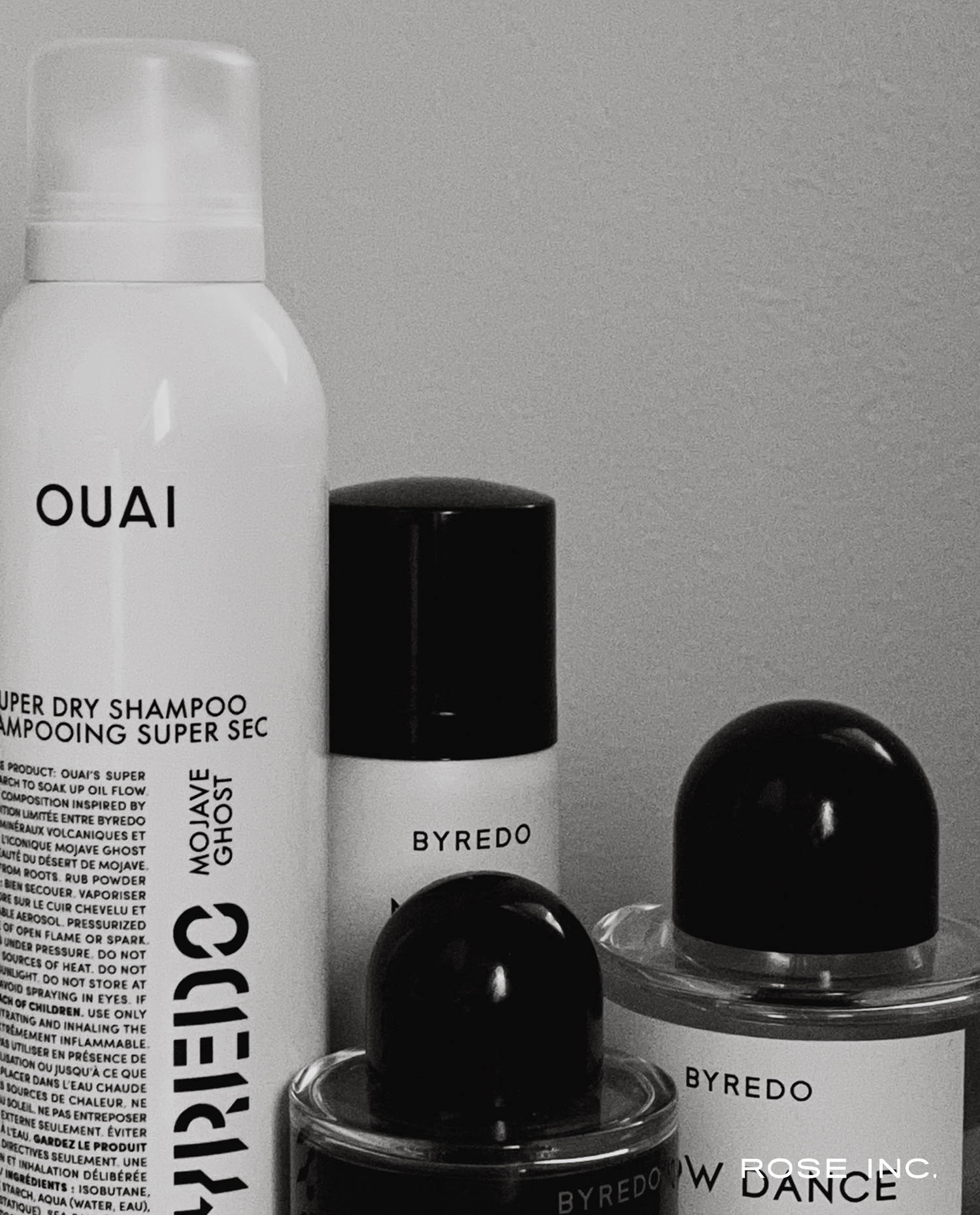 RI:
You were born in New York but spent your Childhood in North Carolina, how did moving to the West Coast inform who you are today?
SLH:
It was at once overwhelming and relieving to be in the presence of diverse faces, of so many races including many different Asian ethnicities that I truly had never encountered my whole life until then. It didn't take long for me to shed the whiteness I tried so hard to assimilate into in my younger years and embrace my Chinese culture proudly, but I was also like such a fish out of water when it came to Asian culture because my family had tried so hard to make sure I knew everything American while sacrificing for years [the] traditions I had never known.
RI:
And you stayed in California?
SLH:
I have lived in Berkeley, California, where I went to college and I have lived in Los Angeles for six years now, right in the heart of the city. Berkeley is so incredibly beautiful and if the weather was better year round, I'd live there in a heartbeat. But I love LA—it's where I found happiness in work, love, and friendships.
I am very passionate about the Asian-American experience and what it means for us right now as adult Millennials…
RI:
The global pandemic has changed so much of our everyday lives. What have you learned about yourself over the past year?
SLH:
I've never been prepared to manage the intensity of the physical and emotional manifestations of stress and anxiety, because as an Asian-American it's in our culture to grin and bear it. I've been trained to be strong, to be stoic, and to be impenetrable, but this year broke through that. Thanks to the support of my husband, I discovered the immense value of seeking help through therapy and comfort through community—and that there is no place for shame.
The pandemic has stripped away so much of the unnecessities and it was only in this space where I confronted my personal negligence. I'm sleeping earlier, spending time to cook nutritious meals for myself, stepping away from the screen more often, and prioritizing doing what makes me feel replenished and whole. Self-care isn't selfish, it's important work for fulfilling your purpose.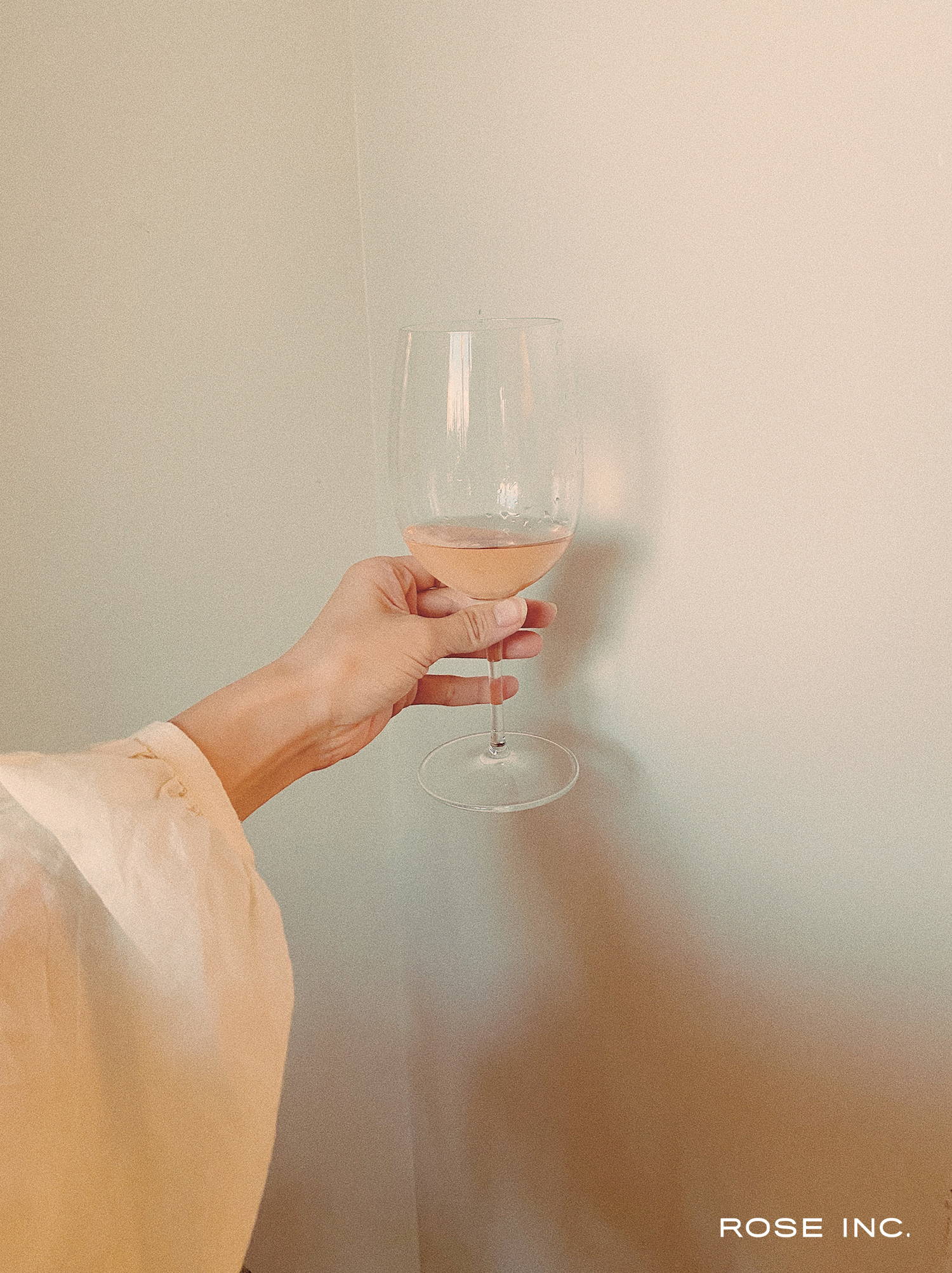 I've been trained to be strong, to be stoic, and to be impenetrable, but this year broke through that.
RI:
How has the pandemic changed your day-to-day relationship with beauty products?
SLH:
Stress always shows up in your skin, so my skin-care routine really shifted to managing more frequent hormonal acne breakouts. I started taking CBD for my first time this year as a supplement and as a topical skin-care product. Muri Lelu Mauvaise Herbe Indica Oil for the face has been a game-changer in reducing inflammation and breakouts!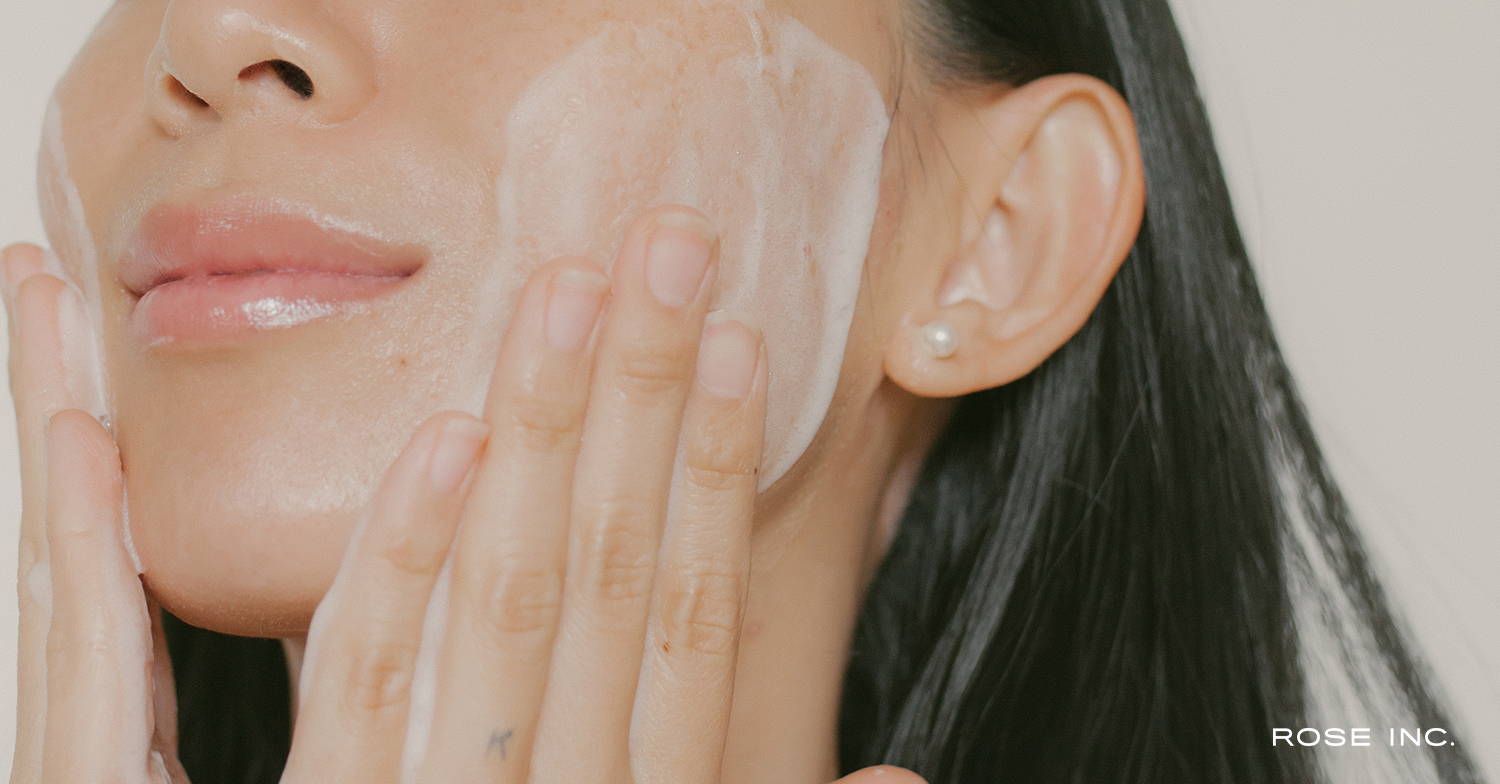 RI:
You're passionate about a clean beauty routine, but for many people, the category is confusing to navigate since many brands greenwash their products. What specifically do you look for in your clean beauty picks?
SLH:
Unfortunately there is no regulatory body when it comes to labeling products as clean, natural, or eco-friendly...It takes a bit of effort to navigate the clean beauty world and find ethical brands you can trust.
It's important to look at a product's full ingredient list. I research every ingredient on the product's label on EWG Skin Deep to learn about the ingredient's usage and toxicity level; I only use products with ingredients that are rated 1-4 on their hazard scale. The clean beauty retailer Credo is also a source I trust when it comes to researching ingredients based on safety, sustainability, and transparency.
RI:
What are your top five clean beauty essentials?
Self-care isn't selfish, it's important work for fulfilling your purpose.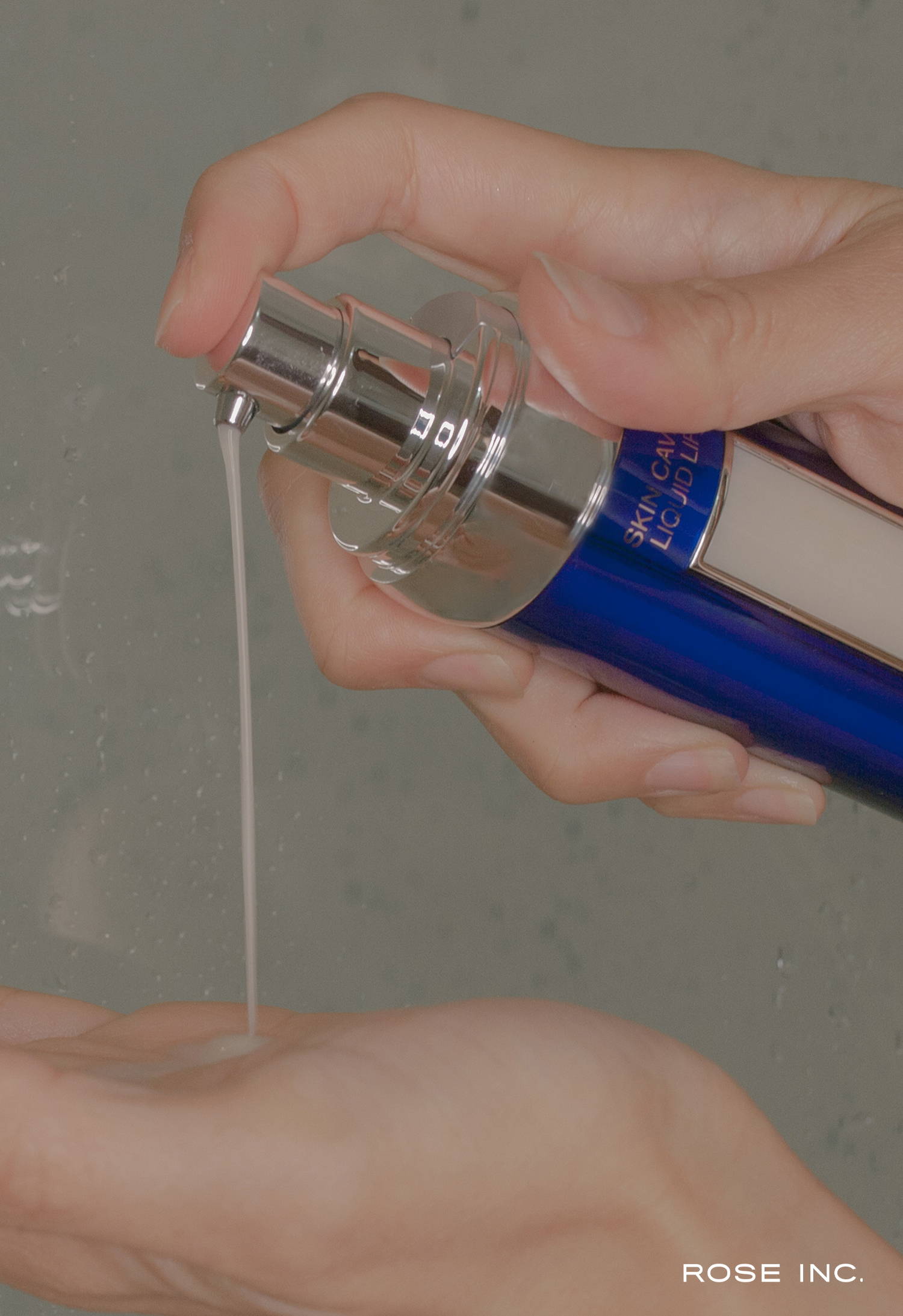 RI:
What is your skin-care regimen like today?
RI:
What does your day-to-day makeup look like?
SLH:
When I'm home all day, I don't care to put on too much makeup, but I just have to have my brows done and some undereye concealer. I like to groom my brows with a simple bar of soap for a fuller shape and then swipe on W3LL People Expressionist Brow Gel for a darker tint and extra hold. Then I'll just pat RMS Beauty Un-Cover Up under my eyes to brighten them up. Putting on anything more is considered special-occasion makeup now!
RI:
What beauty rituals have you created for yourself in the pandemic to cope or destress?
SLH:
My mom saw how stressed I was and how I wasn't taking care of myself for some time, so she started dropping off bags of Chinese herbs that I've never heard of and would text me paragraphs of information and recipes around them. This was her teaching me some of the fundamentals of Traditional Chinese Medicine.
My favorite effortless herbal tonic for reducing stress, promoting energy, and keeping your skin beautiful and youthful is goji berry and jujube tea. Just rinse a handful of goji berries and slice two small jujubes into smaller pieces and steep in hot water for at least five minutes before drinking. I drink a pot every day. Goji berries are high in antioxidants and beneficial fatty acids, and the jujube, which is a red date, is practically a cure-all fruit.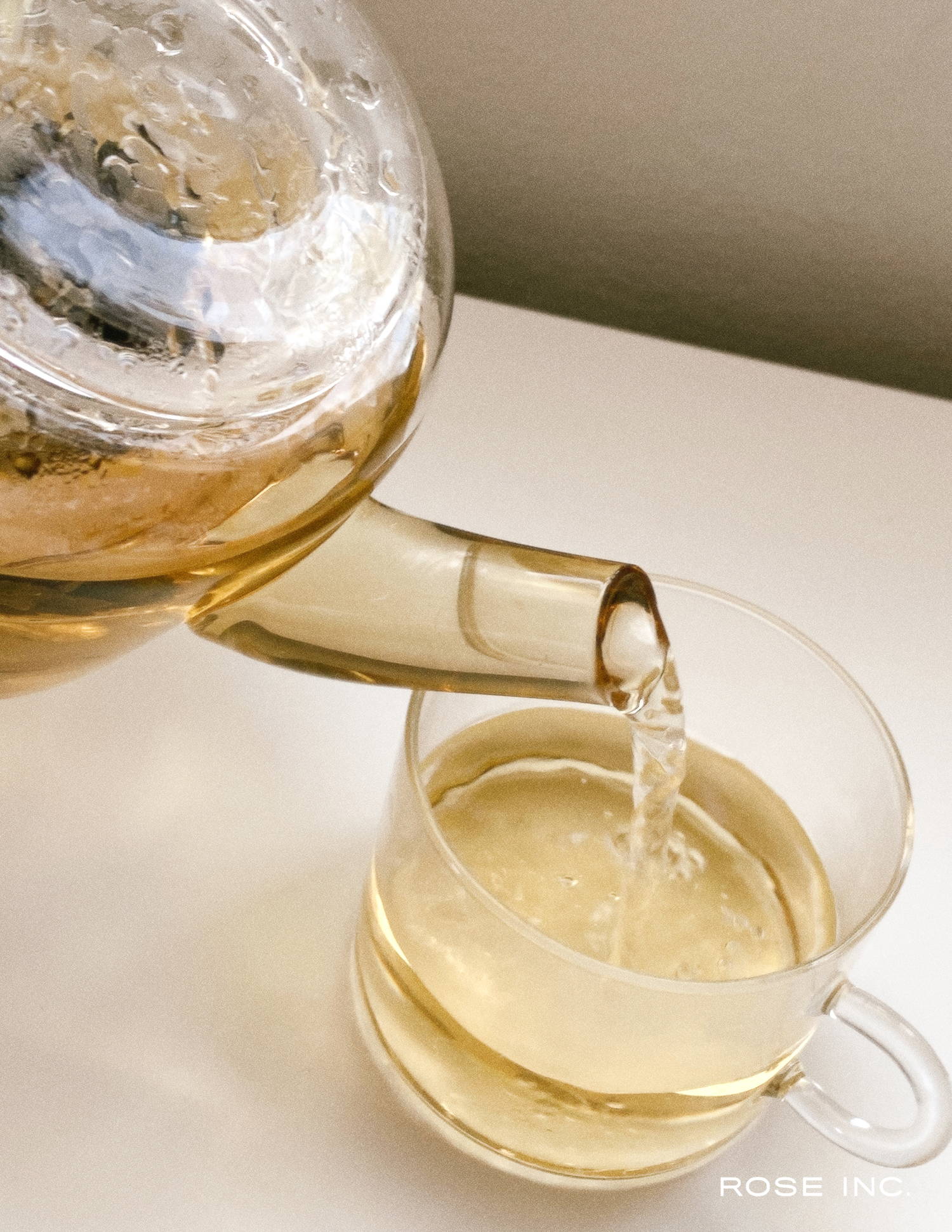 RI:
You have a toddler at home, any favorite clean baby products you love that other new parents should check out?
SLH:
I love the brand California Baby for natural, soothing calendula products that helped clear my son's cradle cap and eczema when he was under six months old. Earth Mama Diaper Balm is also my favorite for the baby bum and any other areas of skin that needs comfort. Erbaviva Organic Baby Sunscreen SPF 30 is an EWG-certified sunscreen that I buy repeatedly for Jacob, because it absorbs well and doesn't cause any irritation. And lastly, Bambini Furtuna has amazing topical essential oils for babies and kids. Jacob knows how to use the essential oil roller on his wrists and chest as part of his bedtime routine.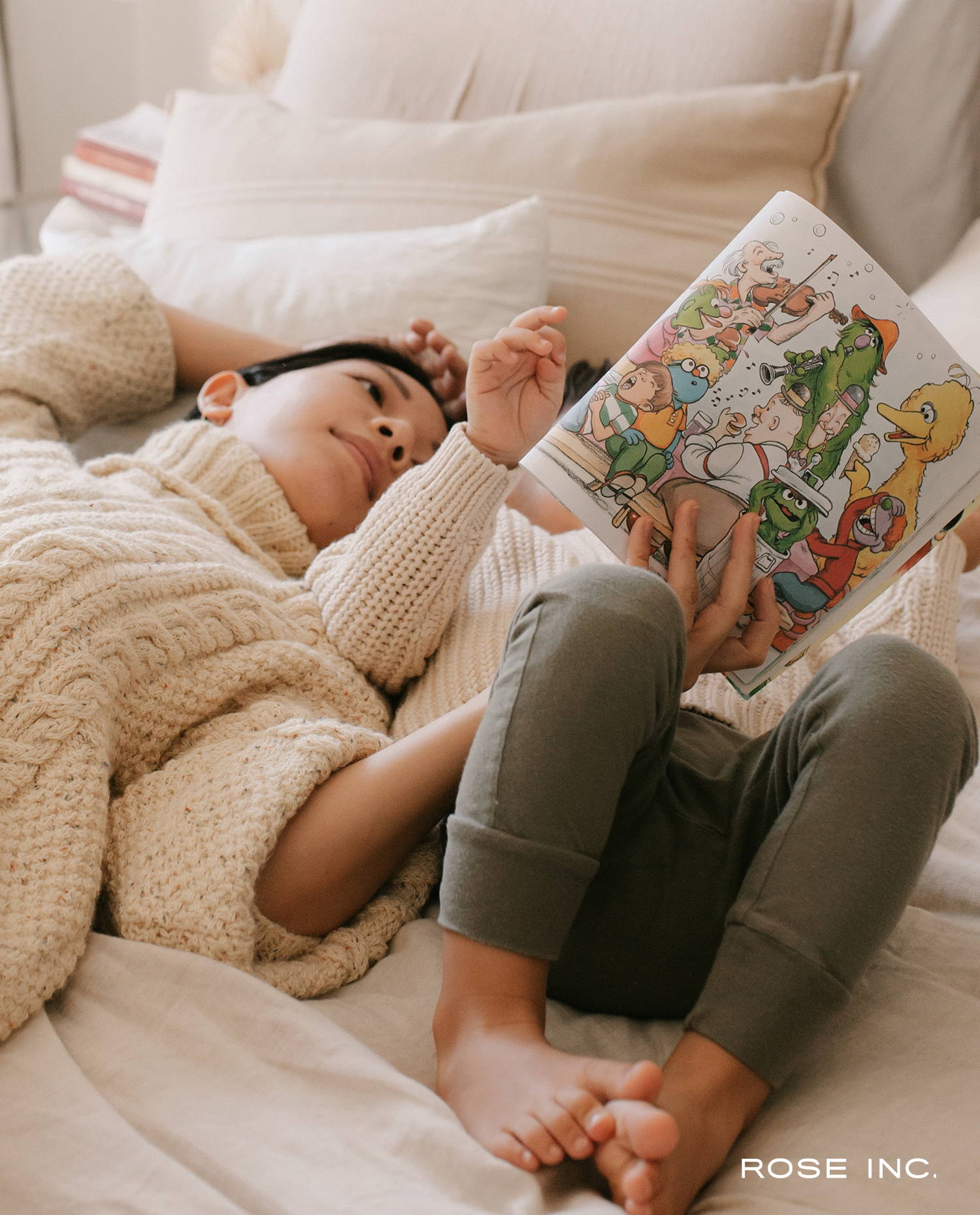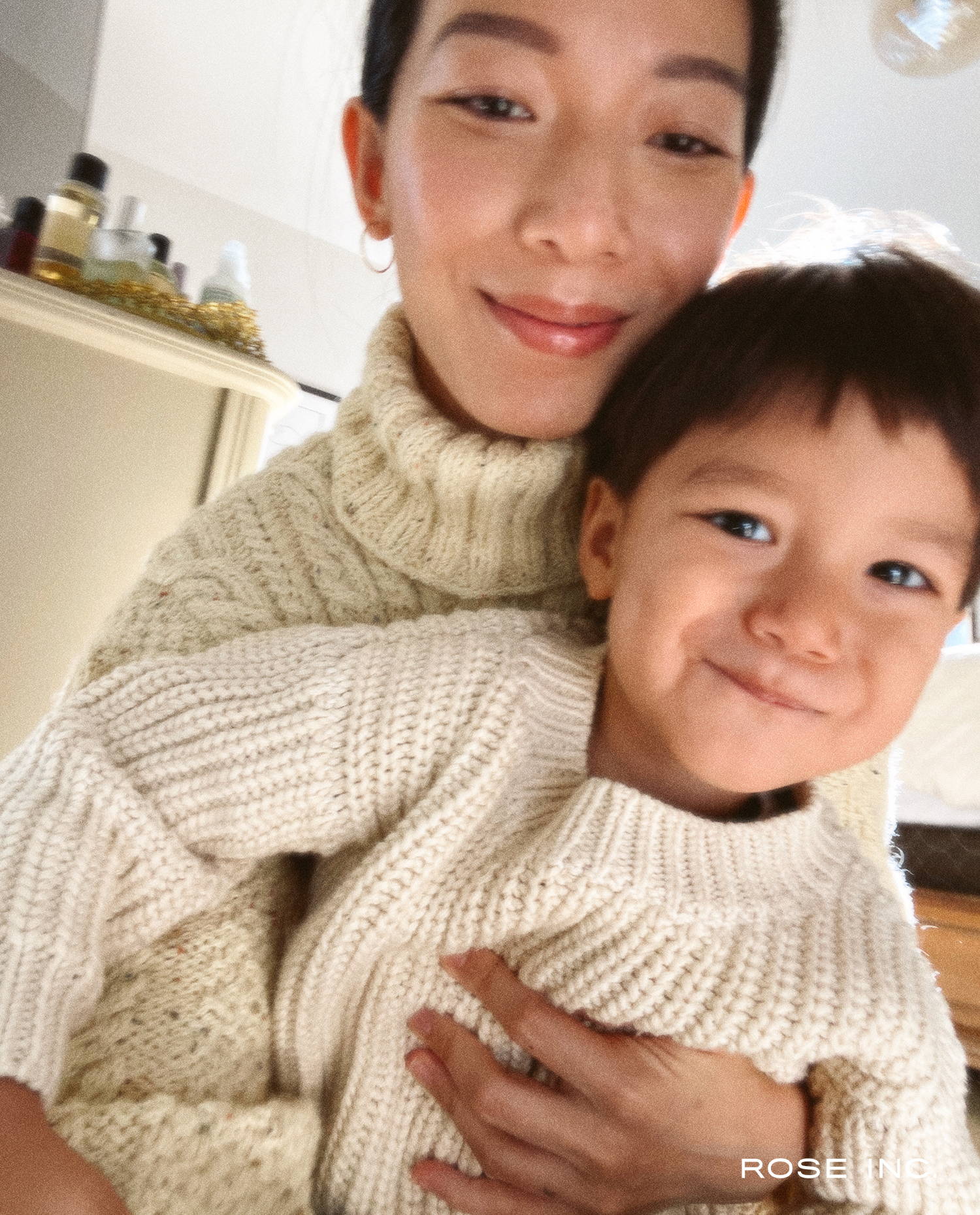 RI:
What do you believe about beauty now that you didn't before?
SLH:
The skin you're in is immensely beautiful.
RI:
What would someone never guess about you?
SLH:
Perhaps how rebellious I was as a teen. I'm preparing myself for the karma that's going to come back to me when my child gets older.
RI:
Where do you see yourself in five years?
SLH:
As a founder of a completely different company, wrangling a couple of the cutest kids ever at home.