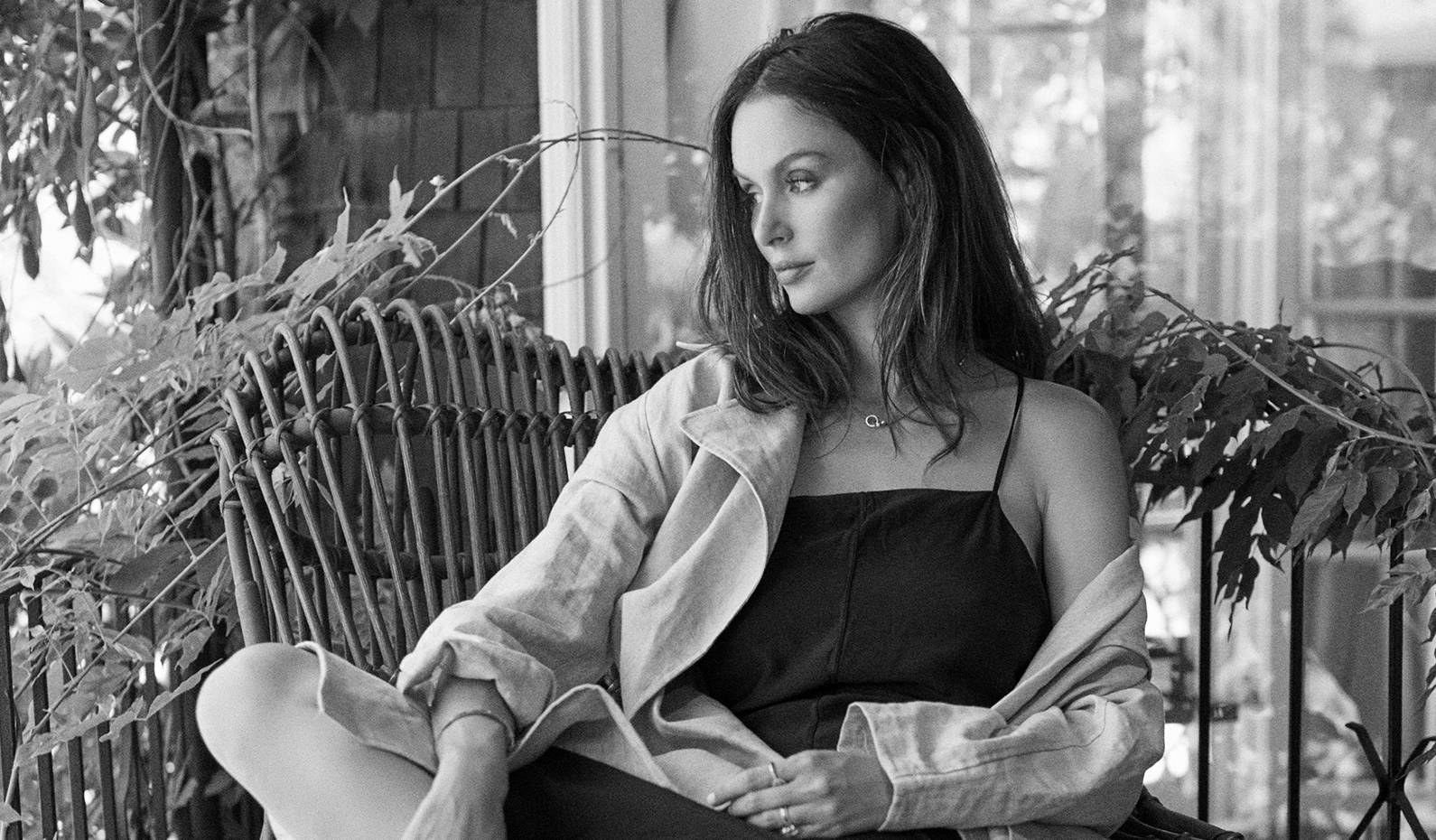 05 / 01
INTERVIEWS
Nicole Trunfio
If Nicole Trunfio's Instagram bio ("mother, model, wife, and CEO") makes her sound ambitious, that's because she is—in all the best ways. Along with maintaining a thriving modeling career, the 32-year-old Australian beauty is an entrepreneur, a advocate for the normalization of breastfeeding, the wife of Grammy-winning musician Gary Clark Jr., and the mother to two gorgeous children: Zion, 3, and Gigi, 7 months.
She's one busy woman, obviously—but not too busy for a chat with her longtime friend Rosie. Here, Nicole and RHW discuss their early modeling days, their love of makeup, and the best way to get glowing in no time at all.
RHW:
Hey, Nicole, babe. How are you? Where are you?
NT:
I'm good, babe. I'm in Texas, on my ranch.
RHW:
Nice. You know, before we got on the line, I was thinking about the first time we met. It was quite a cheeky story that we probably can't print.
NT:
Well, we can make it PG.
RHW:
Yes! We used to be represented at the same agency in New York.
NT:
We were both so young. I didn't even know who I was at that time. I was coming from Australia, and I lived in the bush, the outback—I didn't even know who Nicole Kidman was at that point. I was so green! I remember the agency wanted us to play an instrument and ride a skateboard or something. That was the craze at the time. We were both in that room, and you were like, "Oh my gosh. That's so crazy. They want us to do this?" And I said, "I'm not going to ride a skateboard." And, you were like, "Yeah. I just want to go and hang out with my boyfriend." That's the PG version.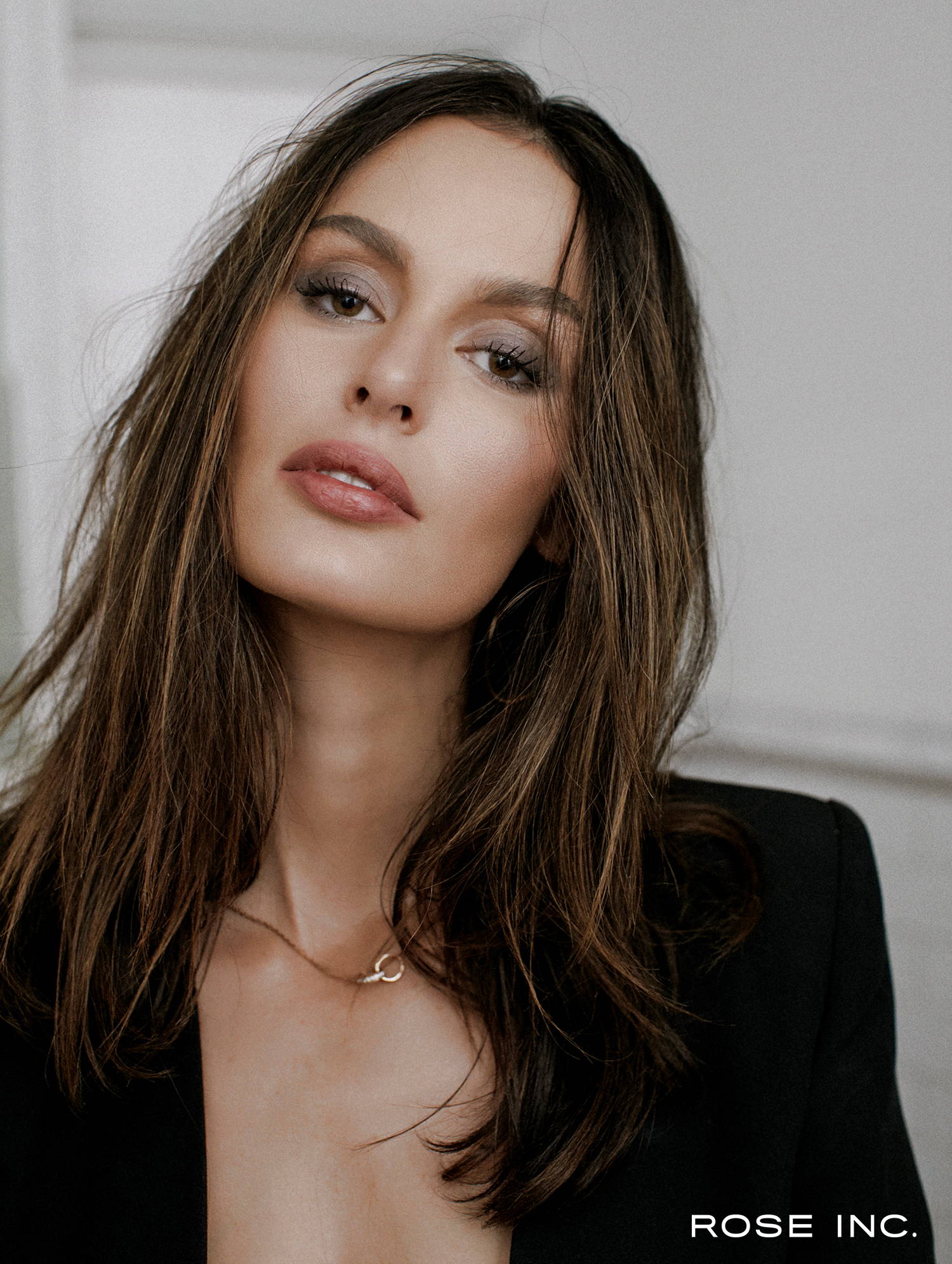 NT:
I remember just feeling so kind of lost at that point in my life. Looking back, I can't even remember the person that I was, if that makes sense. Who I was and what my feelings were, and how I felt about myself. I was, like, 17 or something.
a lot of people don't really see behind the glamour.
RHW:
I was about the same age, having just landed at that agency. I was really more focused, clearly, on hanging out with my friends and going out at that time. I was a 17-year-old girl in New York having so much fun. The agency would always call girls in for meetings, and I'd be like, "Guys. Come on. This is so boring."
NT:
Exactly! We'd get flown around the world to all these amazing places. It was so much fun, but it's not so healthy for you to develop. We had to grow up so fast, and we had to try to be so mature, but we had no idea what we were kind of doing. We just wanted to be kids. That's the part that a lot of people don't really see behind the glamour. These girls—they're so young, and they really don't know who they are. But we kind of found our way, didn't we?
RHW:
I think so. And it's so nice that all these years later, our paths have crossed again as adults. I'm thrilled to call you a friend.
NT:
It's nice to reconnect after going through all that. Having a different kind of relationship is beautiful, and I'm grateful, too, for it.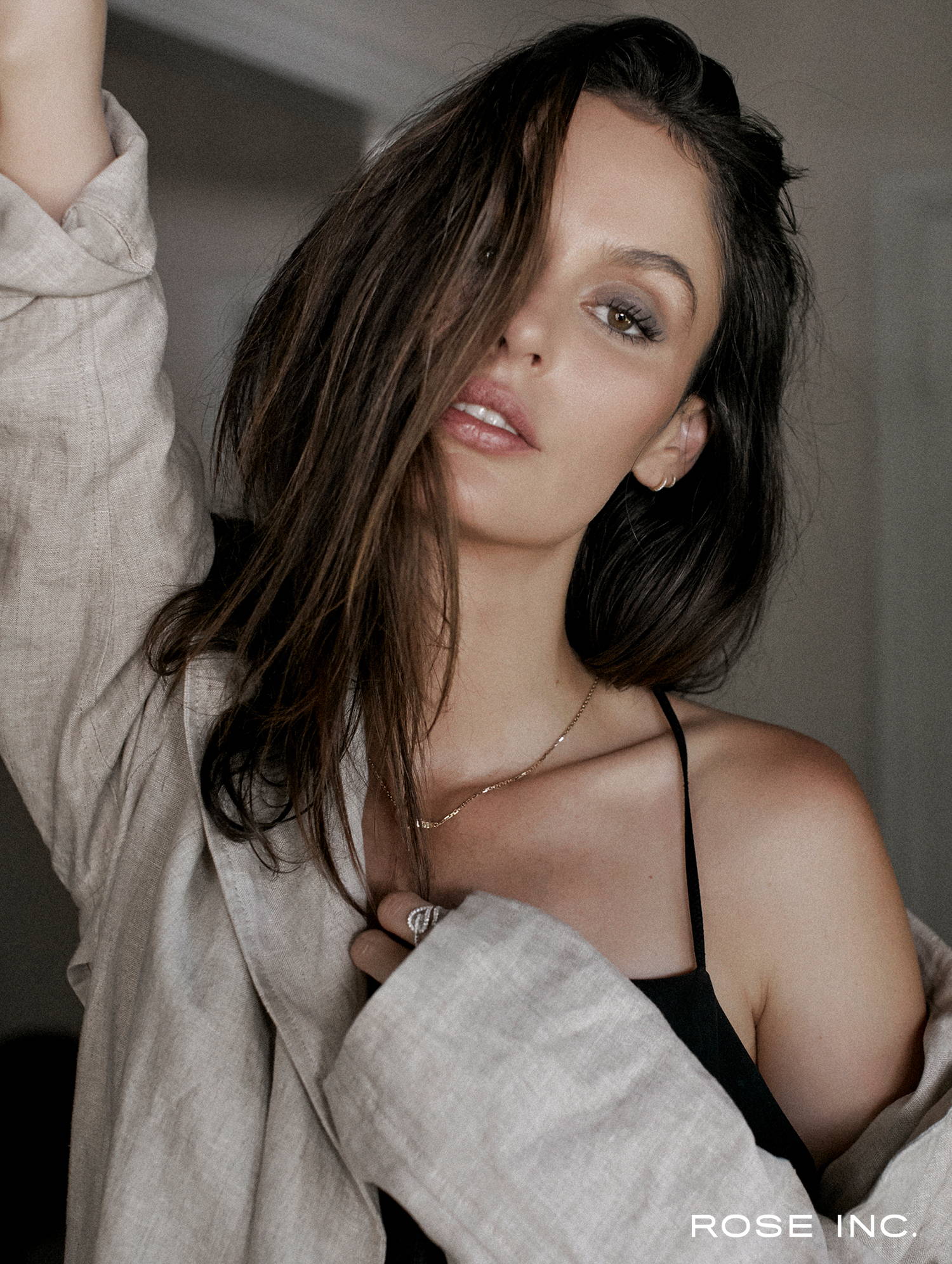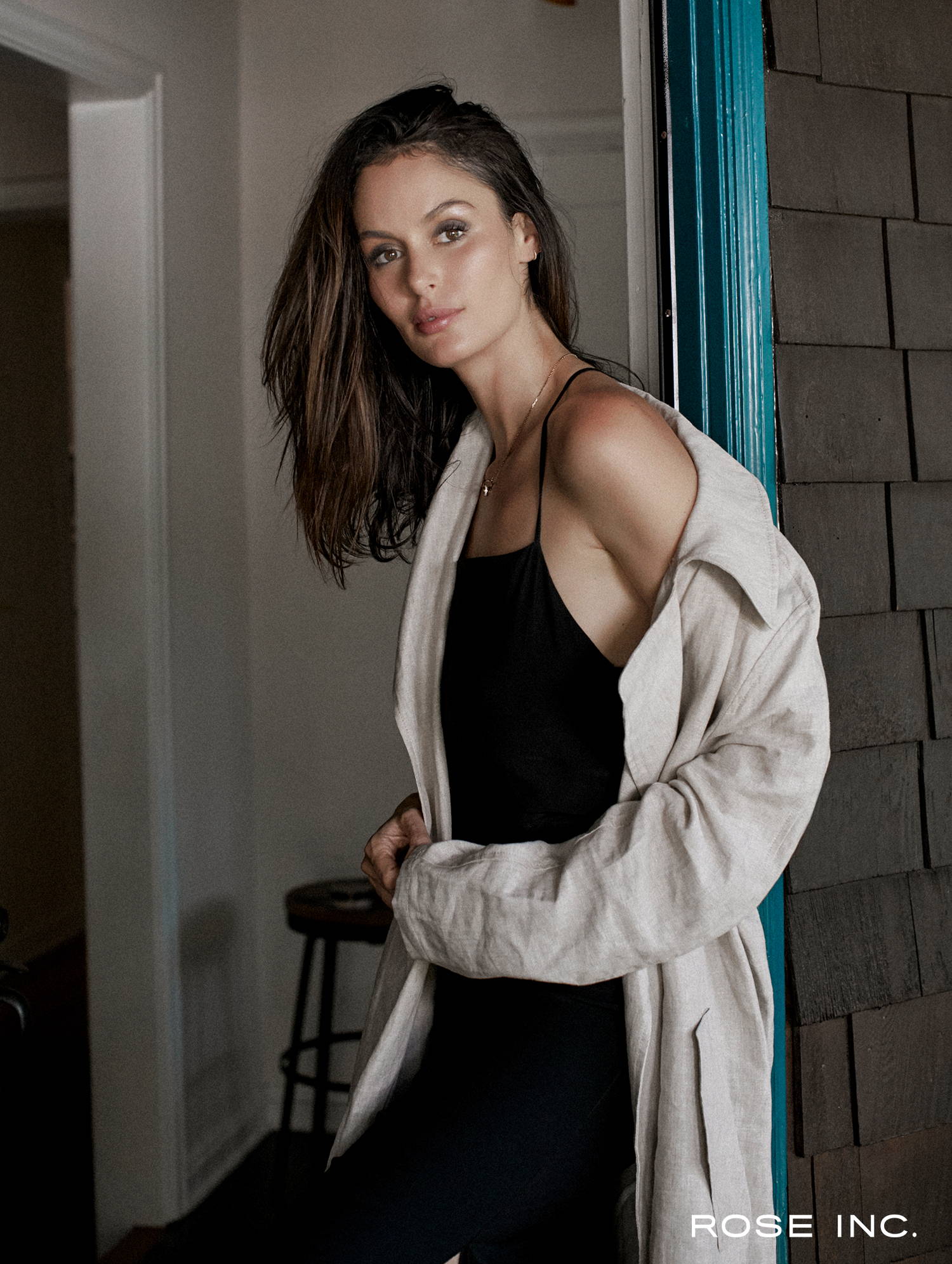 RHW:
So. Let's talk beauty. Walk me through some of the best beauty tips that you've picked up over your career.
NT:
I know this sounds cliché, but I really do believe that beauty comes from the inside. As much as we tend to put a façade on, it's about feeling good from within. If we've nurtured our inner beauty, then I think that anything can work. Especially in our industry! I look at myself, and I'm like, "I've had a great career, but why? There were many more women that were more beautiful than me." But it's really not about that at the end of the day. It's about work ethic. It's about morals. It's about how you treat people. It's about the relationships that you've built over time. And what you can bring to the photo shoot or the runway.
RHW:
When I see somebody who's considered an iconic beauty in the industry, naturally, they're physically very beautiful, but they usually possess this spark of energy that lights up a room. That's what puts the "super" in a supermodel: She's just got the wow factor.
RHW:
Exactly. When you're off-duty, what does your beauty routine look like?
NT:
When I wake up, I usually use a cleansing oil, because I like to get that extra hydration. Especially in the Texas heat, I like like a lot of oil-based products or hydrating products with hyaluronic acid. On the ranch, I try to give my hair a break. It's really, really curly. So I just let it go, and keep conditioning, hydrating treatments in it. And then, I use an amazing product called Illuminare. It's a mineral SPF foundation that kind of looks like skin. Maybe a little mascara. And I love using a highlighter. I love Miranda Kerr's Kora—the Rose Quartz Luminizer gives you that fresh kind of look if you want to keep it natural.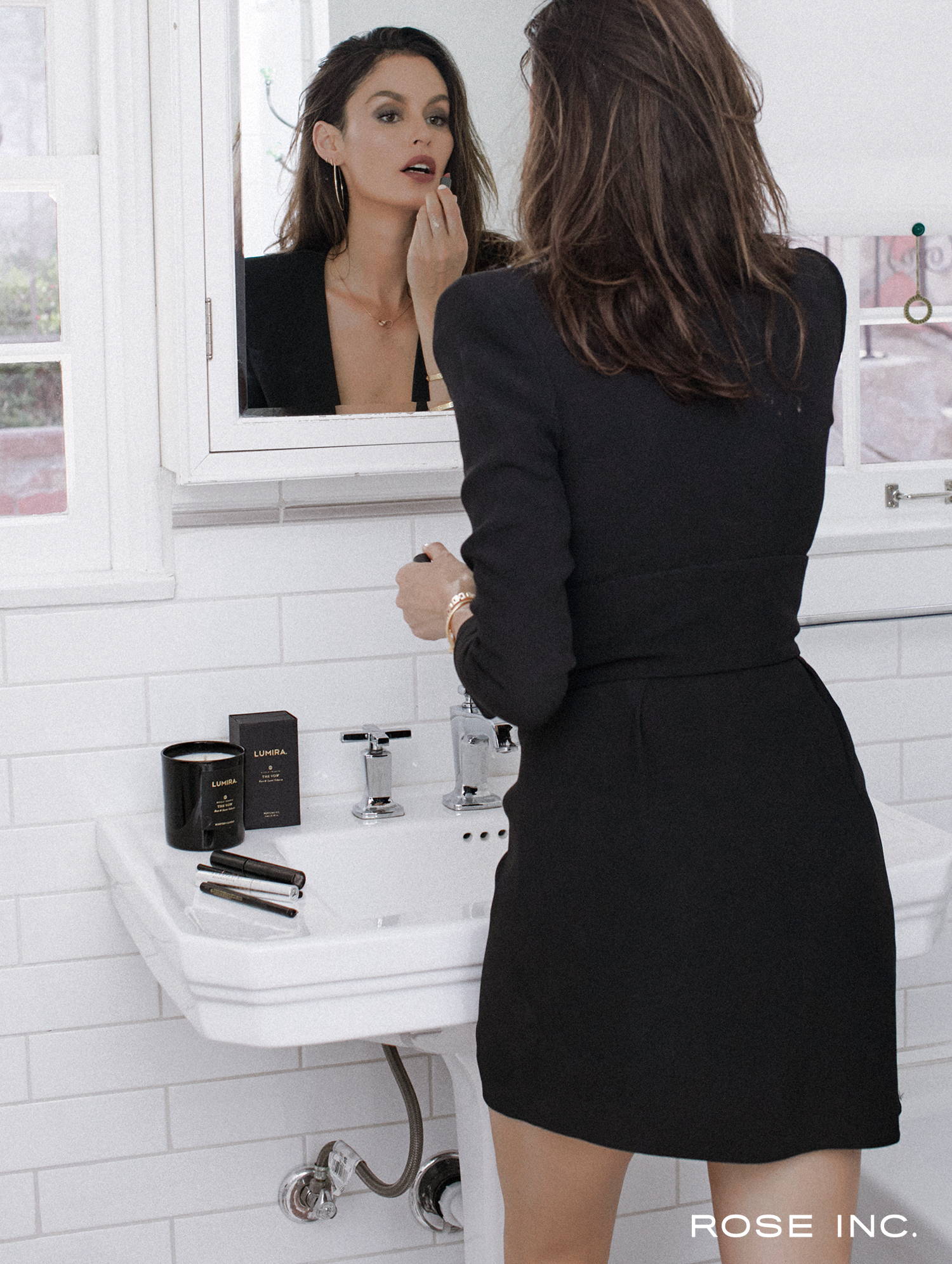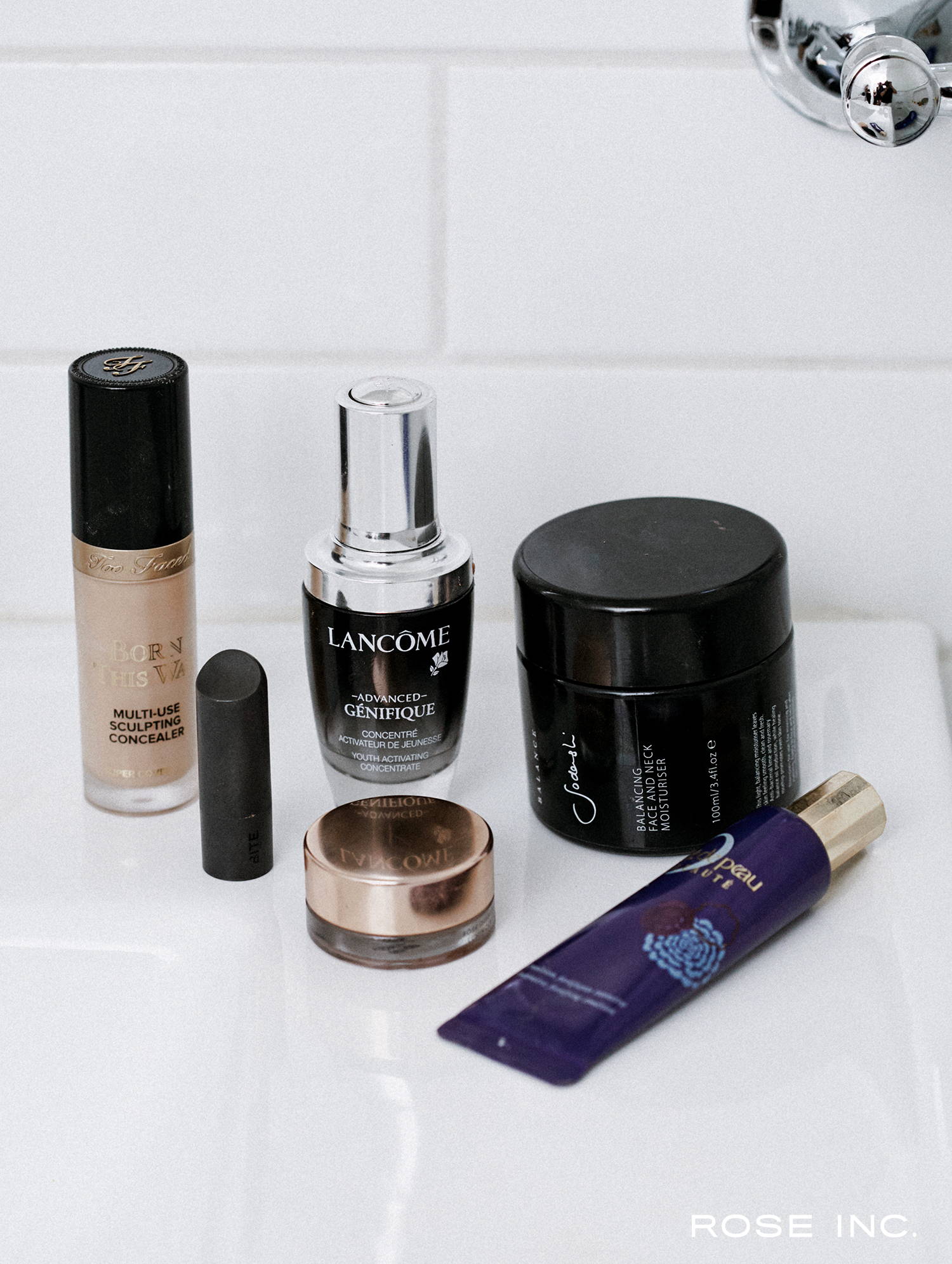 RHW:
Tell me a little bit about what's your on-duty beauty routine, then. What would you lean towards if you're going out? I know you wear makeup. You're like me.
NT:
Yeah, I love makeup. I love using eyeshadow to amplify and contour the eye, and I love a lot of clumpy mascara—lately, Lancôme Monsieur Big or L'Oréal Voluminous mascara, especially on the top lashes. I also recently just purchased concealer for the first time—it's by Too Faced—and I'm obsessed with using it. I've always been into contouring and defining the cheekbone. I use the Tom Ford Shade and Illuminate palette for that. I have a big forehead, so I love to define around the top of my forehead to make it look smaller. And I love doing it all around my jawline and my neck, because I have this insecurity that I have a small head—so I like to do things to make my head look bigger.
RHW:
Oh my God. That's crazy. That's so funny.
NT:
So I put concealer around my jawline to define it, and then bronzer to finish the look. And, also, I think powder just really finishes a look. Sometimes, I love a liquid eyeliner and to do a flick on the eye as well. That's kind of a trademark thing for me.
RHW:
I always associate you with a true feline eye. You, to me, look like a modern-day Sophia Loren. What about your skin care regime?
NT:
For skin, Arcona The Solution is an amazing product. I love Jessica Gomes's Equal Beauty Super Mist. And I really love this brand out of Australia called Sodashi. I used to get lots of blemishes, but when I first started using their products, it actually balanced my skin.


RHW:
You sound pretty low-maintenance kind of girl, but what's your biggest beauty investment?
NT:
I love this skincare light called the Omnilux. Melanie Grant introduced me to it; it regenerates collagen, so I invest in that. I'm breastfeeding, so I can't do anything intrusive—no Botox or fillers or anything at all. I have to keep it completely natural. I'm thinking of actually getting the machine one day so I don't have to go somewhere else and get it done.
RHW:
It's my dream in life to have a house with a room that is just designated to beauty—with an oxygen machine, an LED bed, a massage table, a steamer. A whole setup. I'm working towards that.
NT:
Because of innovation, these machines are becoming more and more accessible. So, it might be a dream that's not too far off.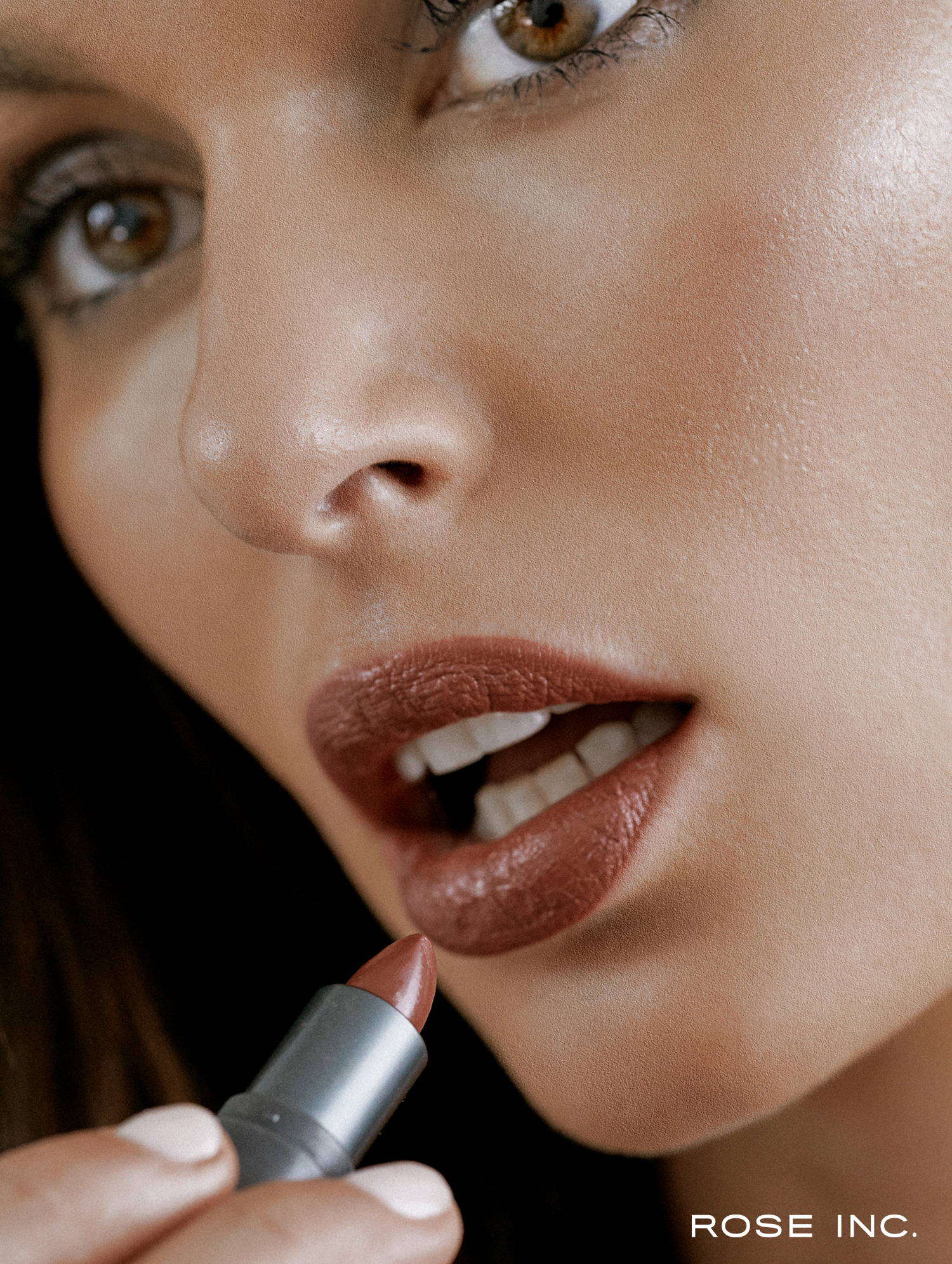 you can only really experience the gift of love when you harbor self-love.
RHW:
I'm hoping. So, tell me about The Vow, your fragrance. You sent the candle to me a few weeks ago, and I've had it burning in my office, and it's just divine.
NT:
When Gary and I got married, I wanted to give something meaningful to all our guests. One of my favorite gifts to give and to receive is a candle, because if you get a good one, it's quite pricey. Some of my favorite candles are from Lumira—the scents are amazing, the packaging is so luxe and decadent. I ordered some candles from Lumira [for the wedding], and the founder, Almira Armstrong, emailed me. Then, when I went to Sydney, we sat down and had dinner. She saw my passion for candles and fragrances, and we decided to do a collaboration based upon what we named our candle after, which was The Vow.
NT:
The Vow was the vow for love, and to light the candle in honor of our love and yours. Over time, that evolved; I had children, and I really started to acquire self-love, which is something, as we were talking about, when you're 17, you don't really understand. But when you're older, you understand that your self-love fuels your family. You can only really experience the gift of love when you harbor self-love. We wanted to spread that message. That's what The Vow stands for.
RHW:
It's such a nice story. When you were pregnant, I remember you saying to me, "It's an amazing time to be a girl." How do you think you'll talk about beauty with GiGi as she gets older? Obviously, beauty comes from within. But how do you imagine yourself having this conversation with her one day?
NT:
I think the key thing, especially with children, is teaching by example. Since I've had Gigi, I've felt this immense responsibility, as a woman, to behave how I want her to behave. In terms of beauty, I want her to nurture it from within, but also to try and be as natural and as present as possible. And she's probably going to have unique hair—which is going to be amazing.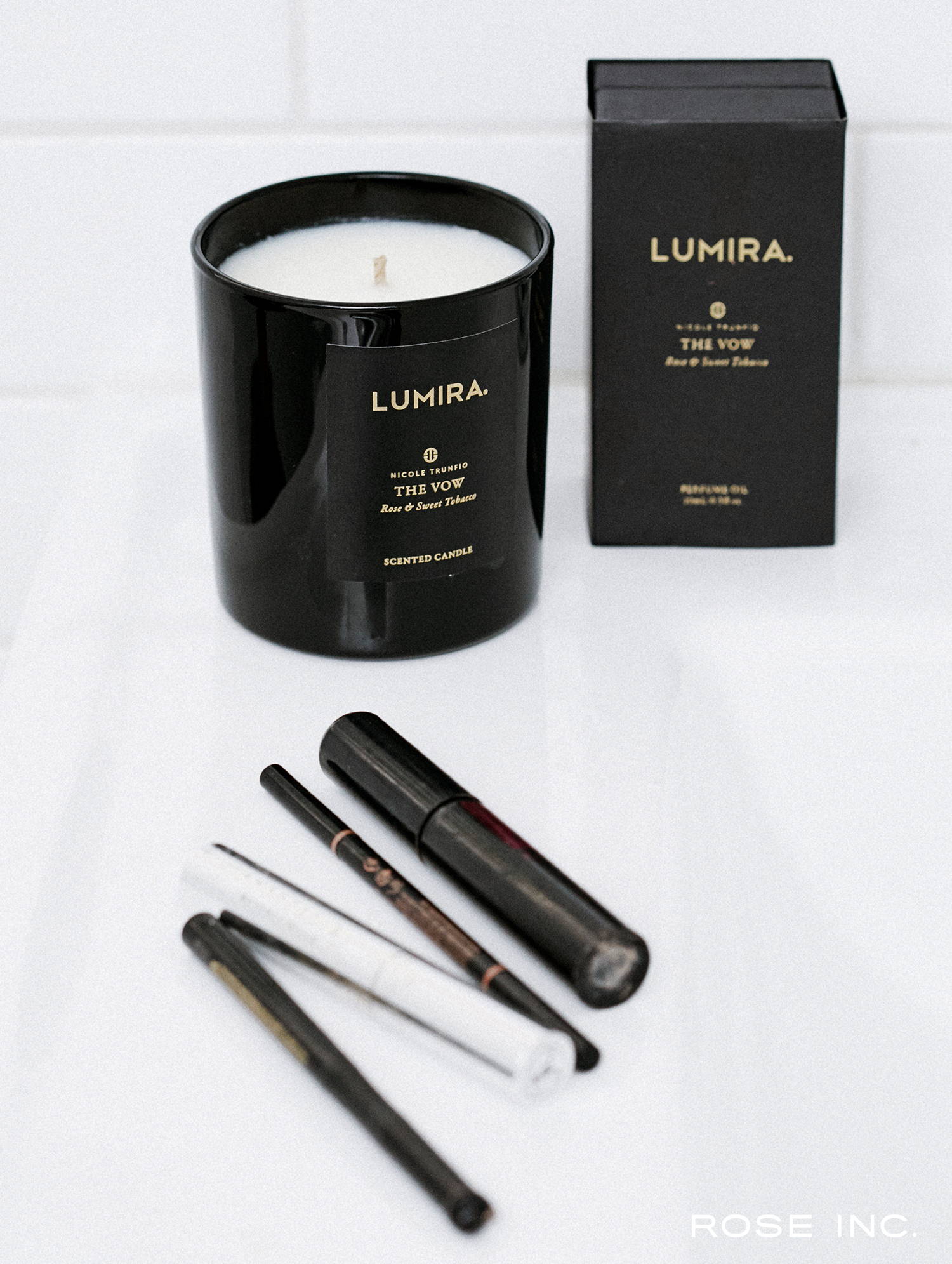 RHW:
If it's anything like your son's hair, then it will be. Just on a superficial level, what is the best beauty advice you've ever received?
NT:
Hydration is the first thing—just drinking water. My husband, my best friend, and my mother always come to me with a glass of water. It's like a joke because I just don't drink any water at all. I am so bad at it. 
RHW:
I have to say that's one of the things I'm actually pretty good at. I do have my vices, but drinking water, I can do. One of my favorite tips to give people is, "any time you get offered a drink throughout the day, always say yes, and always ask for water." you can probably drink at least two or three more glasses of water throughout your day.
NT:
I'm going to take that advice. Water, and then, there is such a thing as beauty rest. My grandma was very big on beauty rest. One of the other big things is sex. You just glow after sex. I just remember, one day, I had been feeling really crappy for weeks, and I had sex. Then I was driving the car with my man, and I looked in the rear view mirror, and I was like, "Whoa. Who's that?"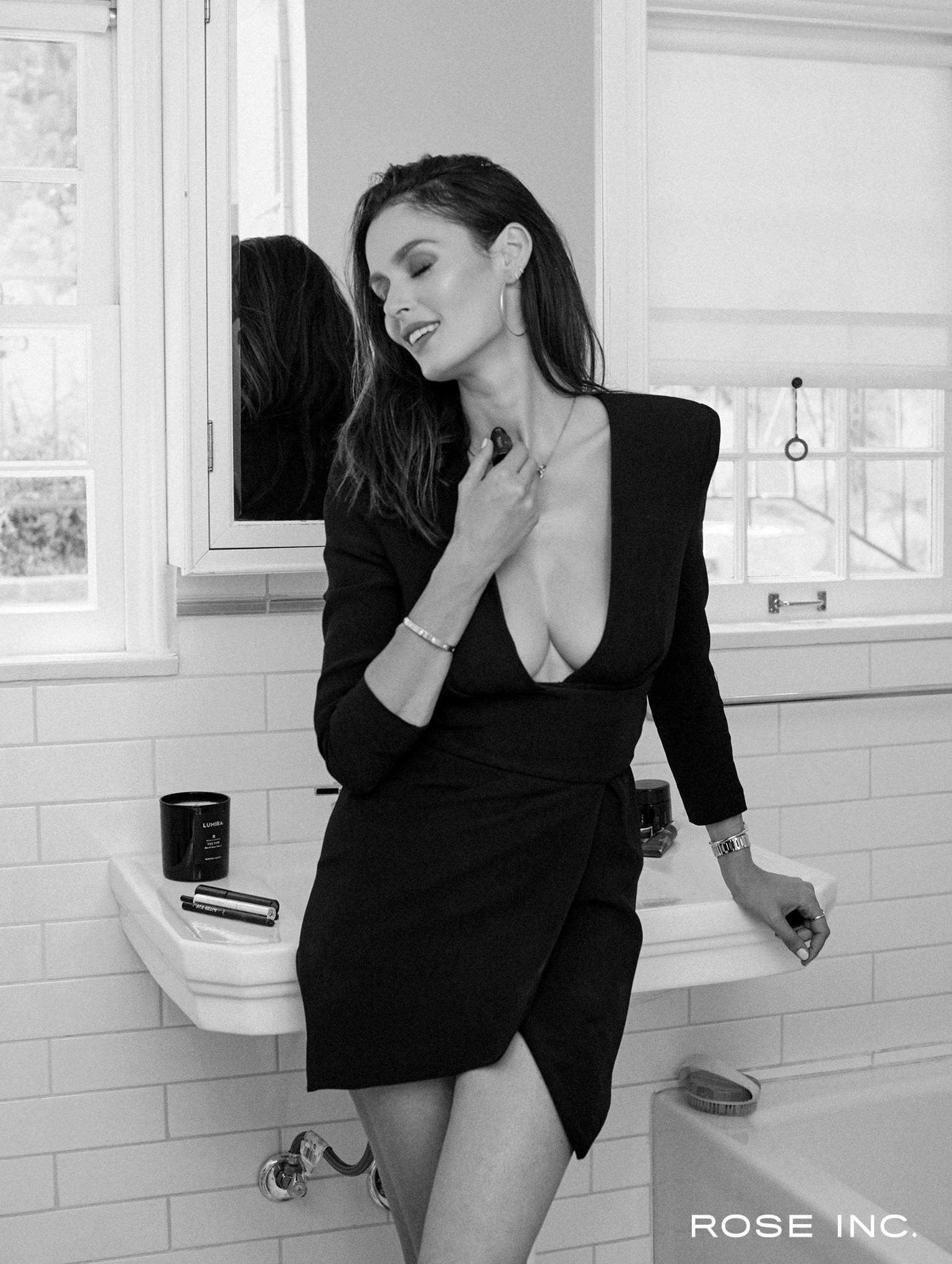 RHW:
It's happiness. Right? Love and happiness. That's the inner glow. That's what I want to talk about next. This month, on Rose inc., We're talking all about glow and radiance. I want to know what products you use on your skin to create an amazing glow.
NT:
Kora Rose Quartz, as I mentioned. It's made with actual quartz, so it has kind of spiritual frequency as well. Jess Hart, another one of my Australian friends, has a brand called Luma with a great highlighter line. I also really love Lancôme. I love to put it on the top of my lip as well, which everyone is doing.
RHW:
What about your inner glow?
NT:
Hydration, water, being around salt water and nature—and, sometimes, in the morning, I'll wake up and dance to Jefferson Airplane. Music really brings out that inner glow.
RHW:
I agree. Tell me a little bit about your jewelry line, ERTH. I'm such a big fan, as you know. What inspired you to create a jewelry line?
NT:
I have a high-end jewelry line, Trunfio Universe. It's beautiful, but the price isn't accessible for everyone. One day, I made a diamond hand chain for a friend's birthday, and at dinner, everyone at the table wanted one, too. That's how ERTH started. By chance, Kendall Jenner wore ERTH on the day we launched, so that made our launch bigger than expected. Sometimes, with business, you can work really, really hard, and sometimes you get lucky.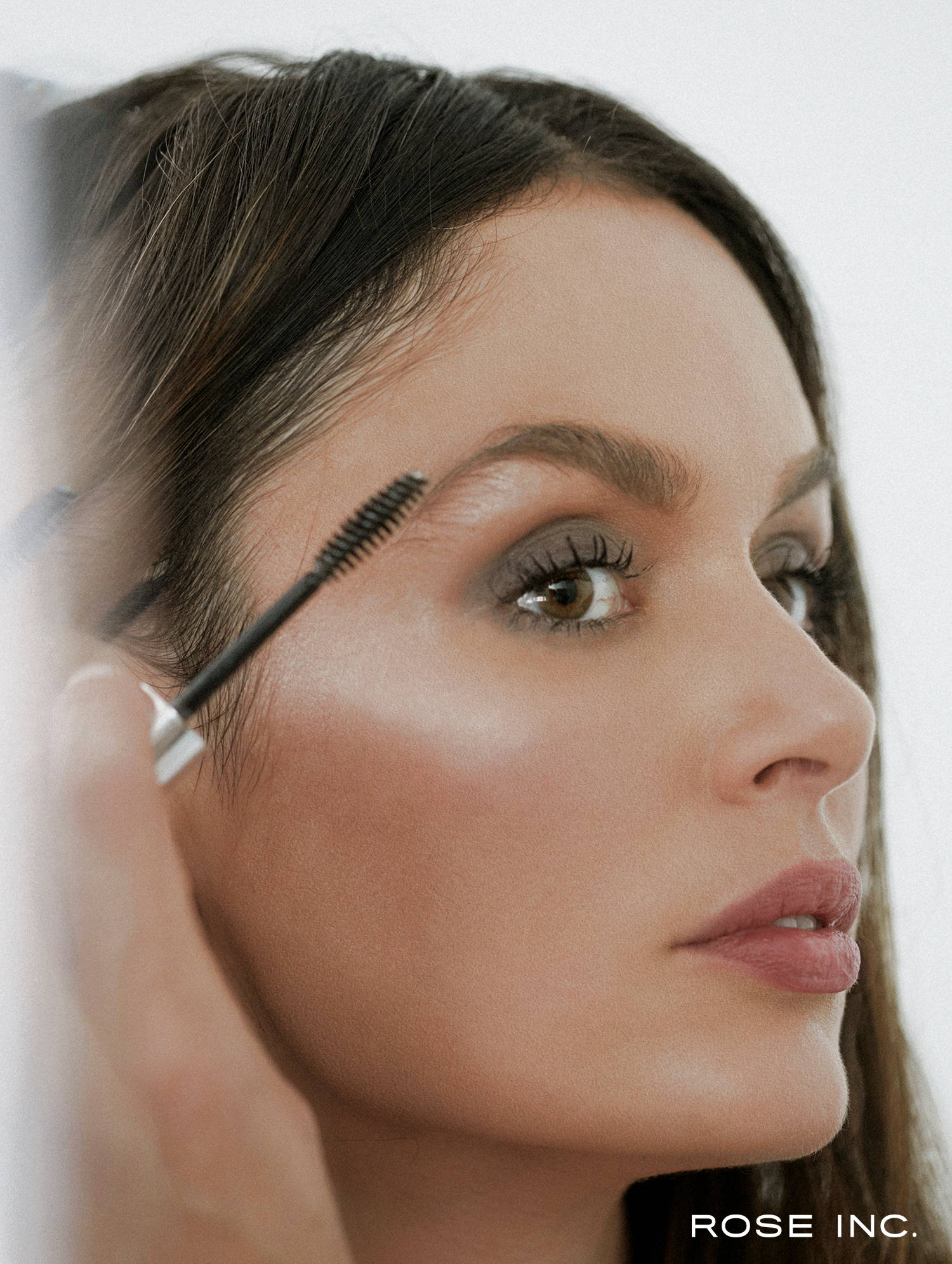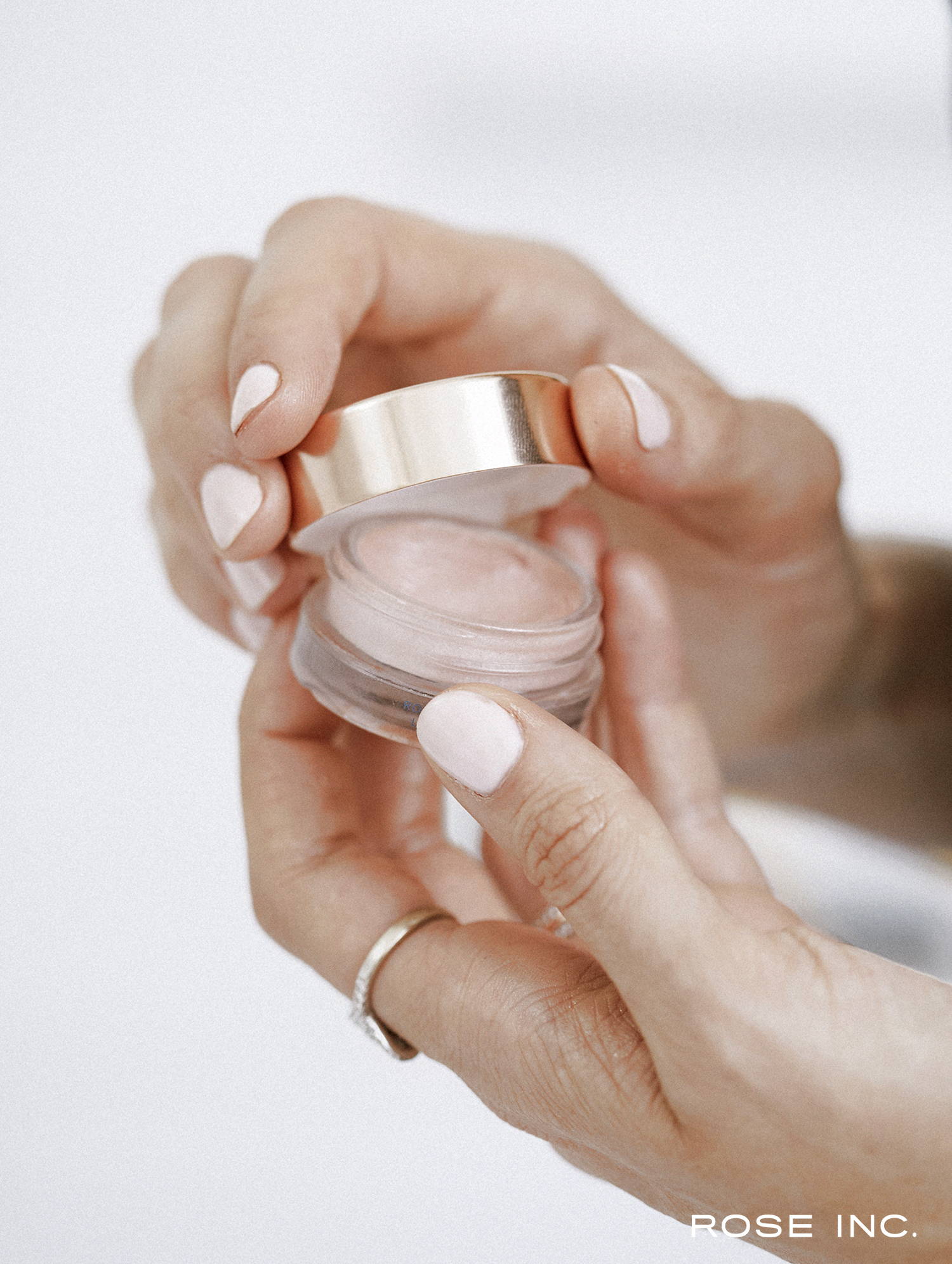 RHW:
How do you do all of this, Nicole? How do you manage your businesses, your marriage, and your family?
NT:
I'm not going to lie, it is hard. Sometimes disastrous. Sometimes catastrophic. Sometimes traumatic. It's a lot. But, as someone once said to me, "Before you're a mother, you think you're busy. And then, you become a mother, and you really understand what busy is." And, it's like prioritizing. I think passion drives you. And if there's a will, there's a way.
one of the other big things is sex. You just glow after sex.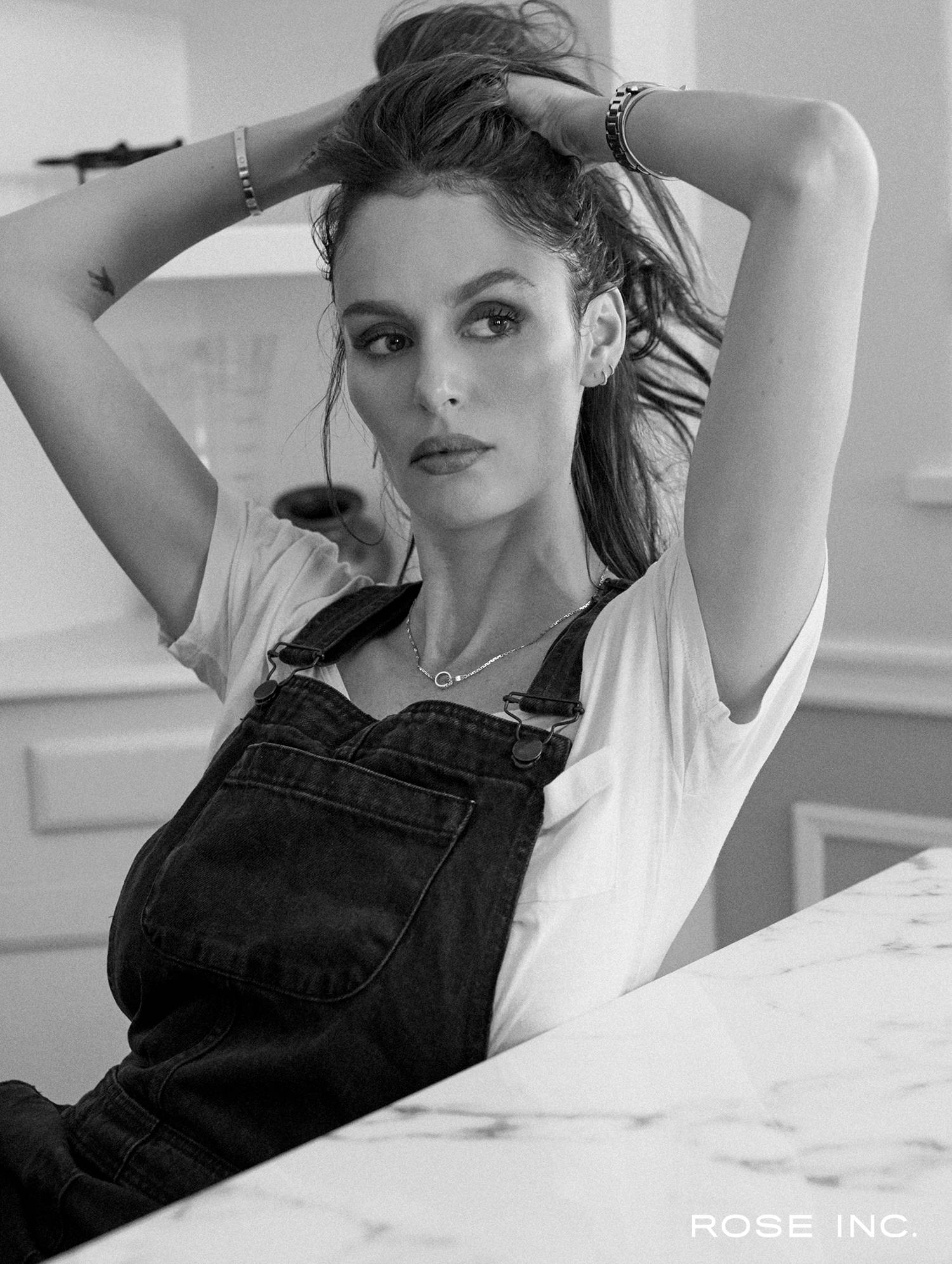 RHW:
I agree. It's refreshing to hear somebody say that it's really hard. It's been such an adjustment for me this last year. It's been full of so much love and happiness, but a lot of stress as well. So I love to hear you come back with an honest answer. I've just got a couple more questions. Do you have a favorite memory?
NT:
The first thing that comes to mind is waking up in the morning with my babies in the bed. That's the best memory so far. It's just so fulfilling. It's the best I've ever felt and the most love I've ever felt. It's being present in the now.
RHW:
That is the most amazing thing about having a baby: You're just so truly present. But I think that's probably the most exhausting part of it as well! Okay, next question. When would you say you feel your most beautiful?
NT:
Definitely when I'm with my husband, He makes me feel the most beautiful. And now, my son, as he's getting older, he asks me things like, "Are you a princess, mommy?" I was wearing a long dress. But then, he started saying it to all my friends, too, so I was like, "Okay, they're all princesses!"
RHW:
You have beautiful girlfriends, so he wouldn't be too wrong. For my last question, Nicole, tell me what you're really excited about in life right now.
NT:
The normalizing breastfeeding movement. I deeply care about empowering women. I have a dream to connect with women on a larger scale, and open up rooms all over the world where women can have a safe place to communicate and share and express themselves so they don't feel alone. Because I know what's happening now is just the tip of the iceberg. There are a lot of cultures and communities all over the world that matter. Normalizing breastfeeding is just the start. I'm writing a book about pregnancy, childbirth, and postpartum, because I had a really difficult experience with Zion. I want to be raw and authentic and honest with a little bit of humor on the side.
RHW:
I love that amongst everything else that you're juggling, you're also writing a book.
NT:
Oh, yeah. I'm getting there, slowly but surely.
RHW:
Well, Nicole, my love, thank you so much for the chat. let's make time to have a drink or some dinner next time you're back in LA.