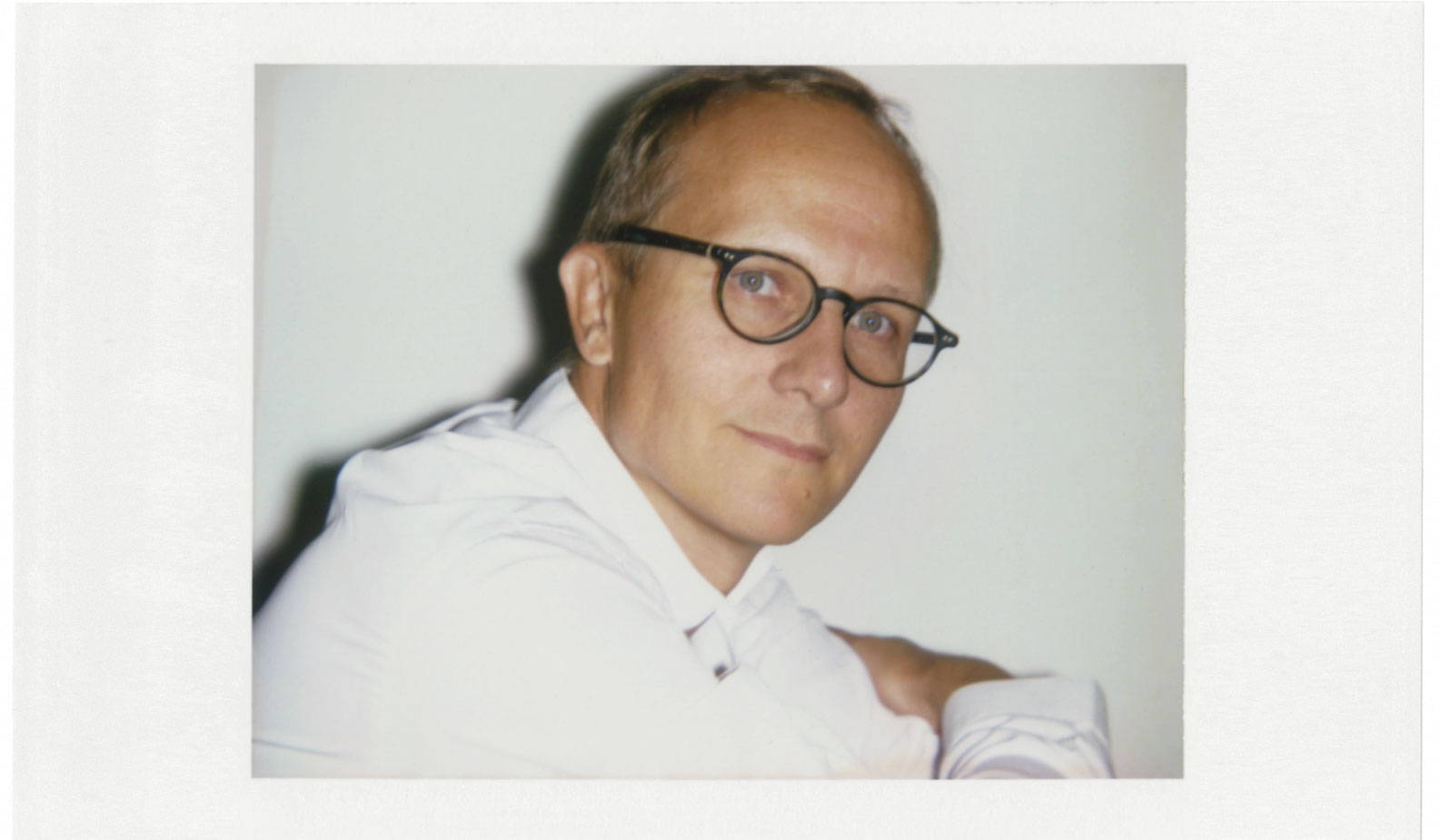 01 / 28
INTERVIEWS
The Profile: Nicolas Gerlier
Everybody has a story about beauty. In Rose Inc.'s The Profile, some of the world's most intriguing people share theirs. In this intimate interview series, we get (virtually) up close and personal to explore their definitions of beauty, path to self-confidence, and the power of femininity. Featuring imagery shot through their own lens, The Profile presents these compelling personalities in a new light—one that illuminates their own journey, dreams, and desires while highlighting their unique relationship with beauty.
This content was created in partnership with La Bouche Rouge, though all opinions and ideas expressed are our own.
There's a certain duality between French luxury and environmentally-focused beauty products—unless you live in Nicolas Gerlier's world. The Parisian spent a decade working across top beauty conglomerates in various stages of creation, business, and marketing, which led to a life-changing realization. "I came to learn about the industry's devastating impact on the environment," he says. "I realized that I needed a change and had the desire to promote and build a beauty brand that resonated with my values." So he launched La Bouche Rouge in 2017 with the ambition to marry luxury and sustainability.
Today La Bouche Rouge boasts impressive stats: Sophisticated, 100% microplastic-free formulas housed in refillable cases that use almost no plastic. It's one of the reasons why Rose Inc. partnered with the brand to release two limited-edition lipsticks: a pinky nude and sophisticated red tucked into camel or pink leather cases available today. To celebrate, we tapped Gerlier to learn more about this mission, his hopes for the future of beauty, and the products that line his sinkside.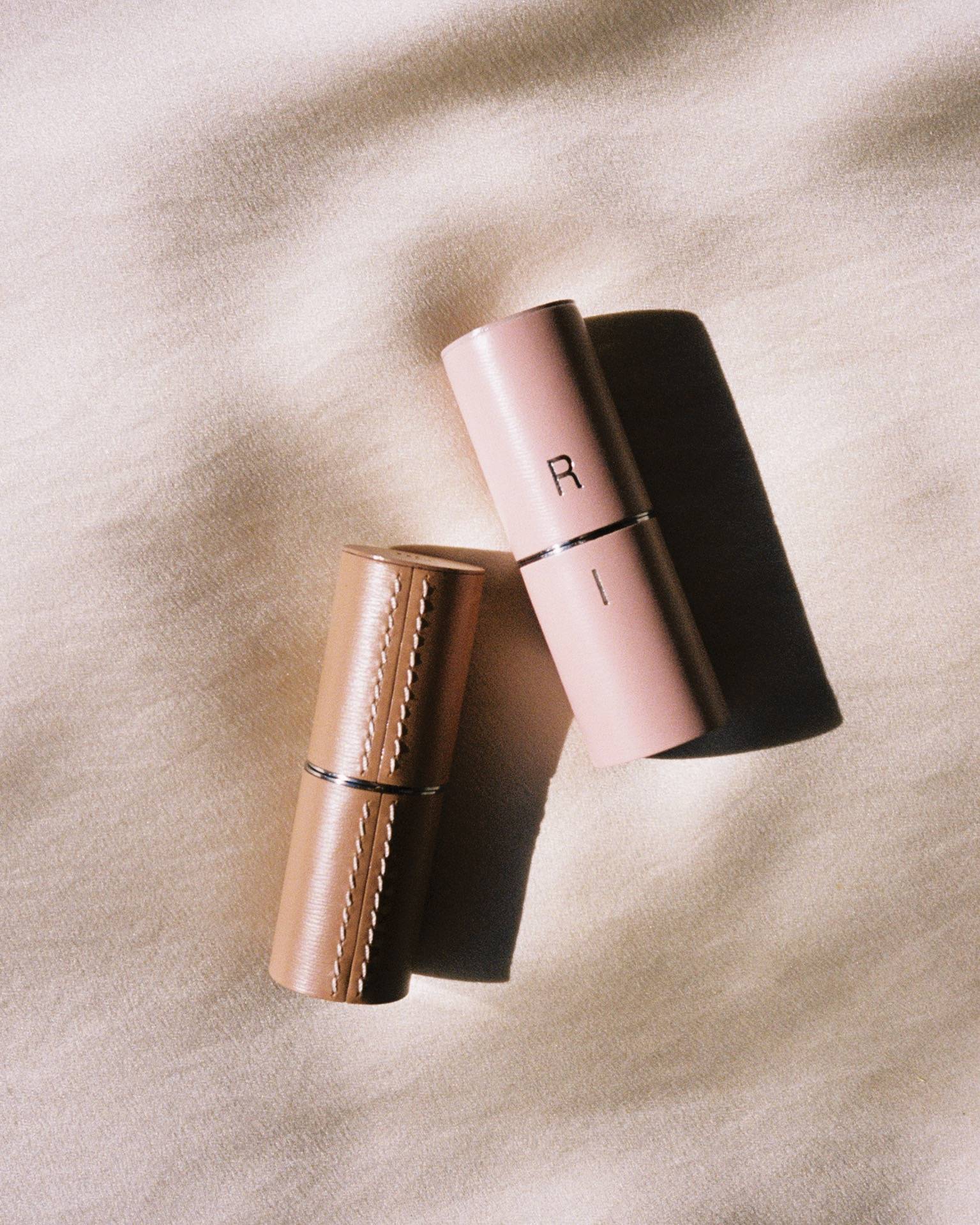 The limited-edition Rose Inc. x La Bouche Rouge collaboration is here, born from a shared love of beauty, design, and craftsmanship.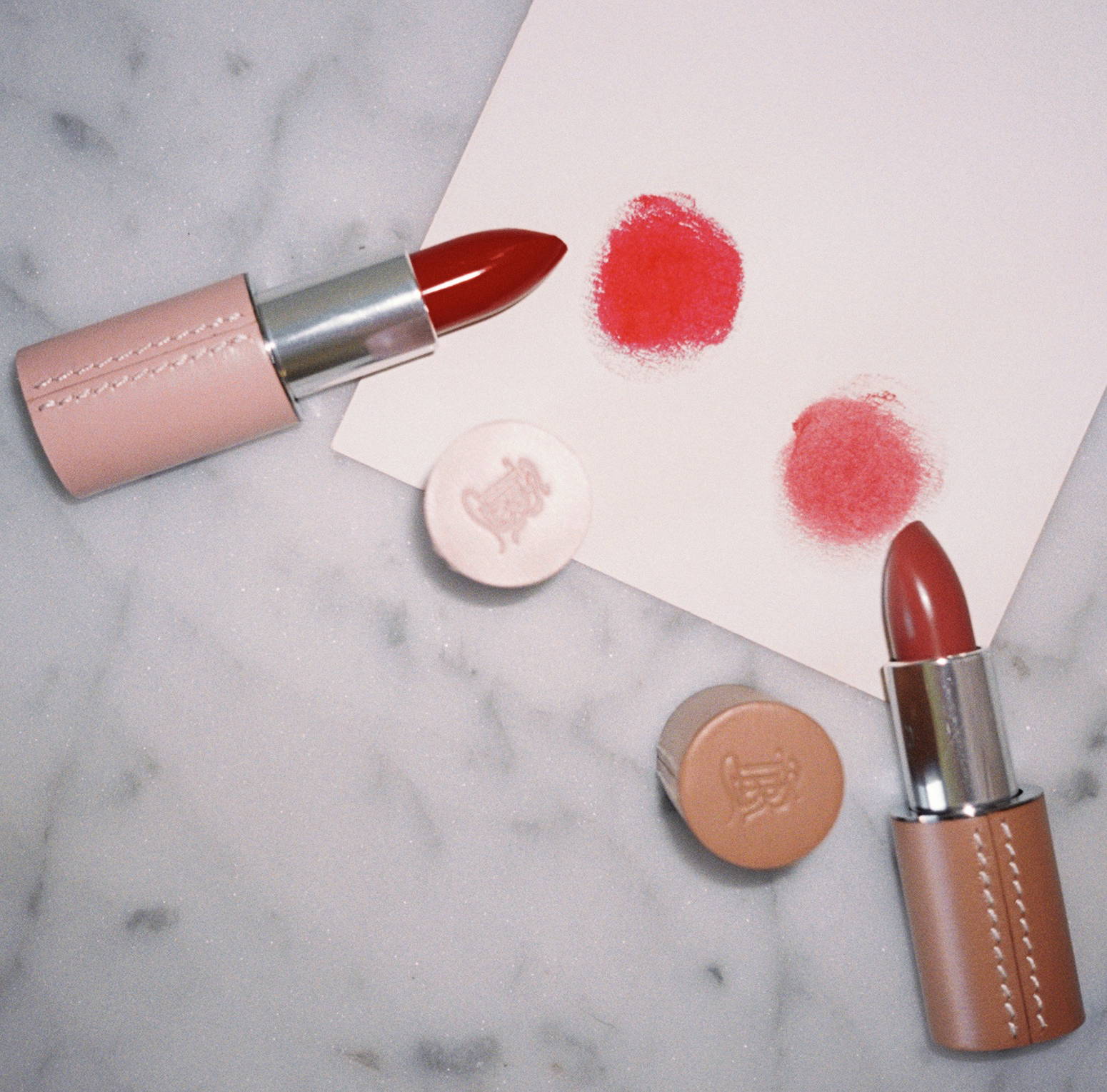 RI:
We're in the midst of a global pandemic that's changed our everyday lives. How have you been coping?
NG:
The pandemic and the first confinement in France had a drastic impact on our family and lifestyle—everything changed within a week. We sold our apartment in Paris merely days after the confinement ended and bought a house in the countryside immediately after. It was a decision that was made for my family's well being, as well as my own. We left the city to have a different lifestyle—one that is calmer, more aligned with nature and free from a sense of overconsumption.
RI:
Where have you found creative inspiration in lockdown?
NG:
I have come to realize that Instagram is a great place to find inspiration. For a long time, I considered Instagram to be superficial, and could not accept the idea that it could showcase quality inspiration and art, just entertainment. This pandemic has allowed me to dig deeper and realize I was wrong. Art is something I am passionate about, and the field in which I began my professional career. My goal is to infuse even more art and a deeper artistic spirit in La Bouche Rouge to inspire others, as well as to expose them to known and unknown artists through our Instagram page in 2021.
RI:
What inspired you to create La Bouche Rouge?
NG:
I am a father of three and I want my children to live in a better world. It's simply a fact that we cannot continue to consume the way we do. There is no planet B! I was convinced that I could still do what I was passionate about, beauty, but that there must be a better way to create these products that is good for people and the planet.
...it's a minimalist approach that calls for absolute precision.
RI:
You spend a decade in beauty before striking out on your own. What do you believe about beauty now that you didn't before?
NG:
To solve the issue of plastic pollution, it will take bold and radical decisions: to simply stop manufacturing and using plastic completely. Not all types of plastics are recyclable, so what do you do with the rest? I came to discover that it's just sitting in landfills all over the world, meaning that we are displacing the issue, but not solving it. Plastic is not disappearing, nor is it infinitely recyclable.
RI:
You use the term 'blue beauty'. What does this mean to you?
NG:
Beauty that is better for you and the planet. We want to make products that embody this...Sustainability should be considered as a complete process, entailing everything from the way we produce, to the design, distribution, and life of the product. It is an ongoing process. We are committed to eliminating plastic anywhere we can, from formulation to manufacturing and selling. Our formulas are pure and microplastic-free. Our cases, manufactured by artisans, are refillable and micro-plastic-free. This is what blue beauty is all about.
RI:
We've talked a lot about sustainability, but that's only half the story. How were you able to create a luxurious French beauty line that balances forward-thinking environmental goals?
NG:
Our manifesto is 'beautifully sustainable'! Our goal is to reintroduce craftsmanship in the realm of beauty in order to stimulate people's desire to change their habits. We create beautiful objects that are meant to be cherished for years to come. I gained a great deal from my experience working with Mr. Giorgio Armani. "Less is more," as he used to remind me in our monthly meetings in Milan! La Bouche Rouge strives to focus on only the essentials; it's a minimalist approach that calls for absolute precision. That is why we work with the most noble materials, like fine leathers from the Tanneries du Puy in France.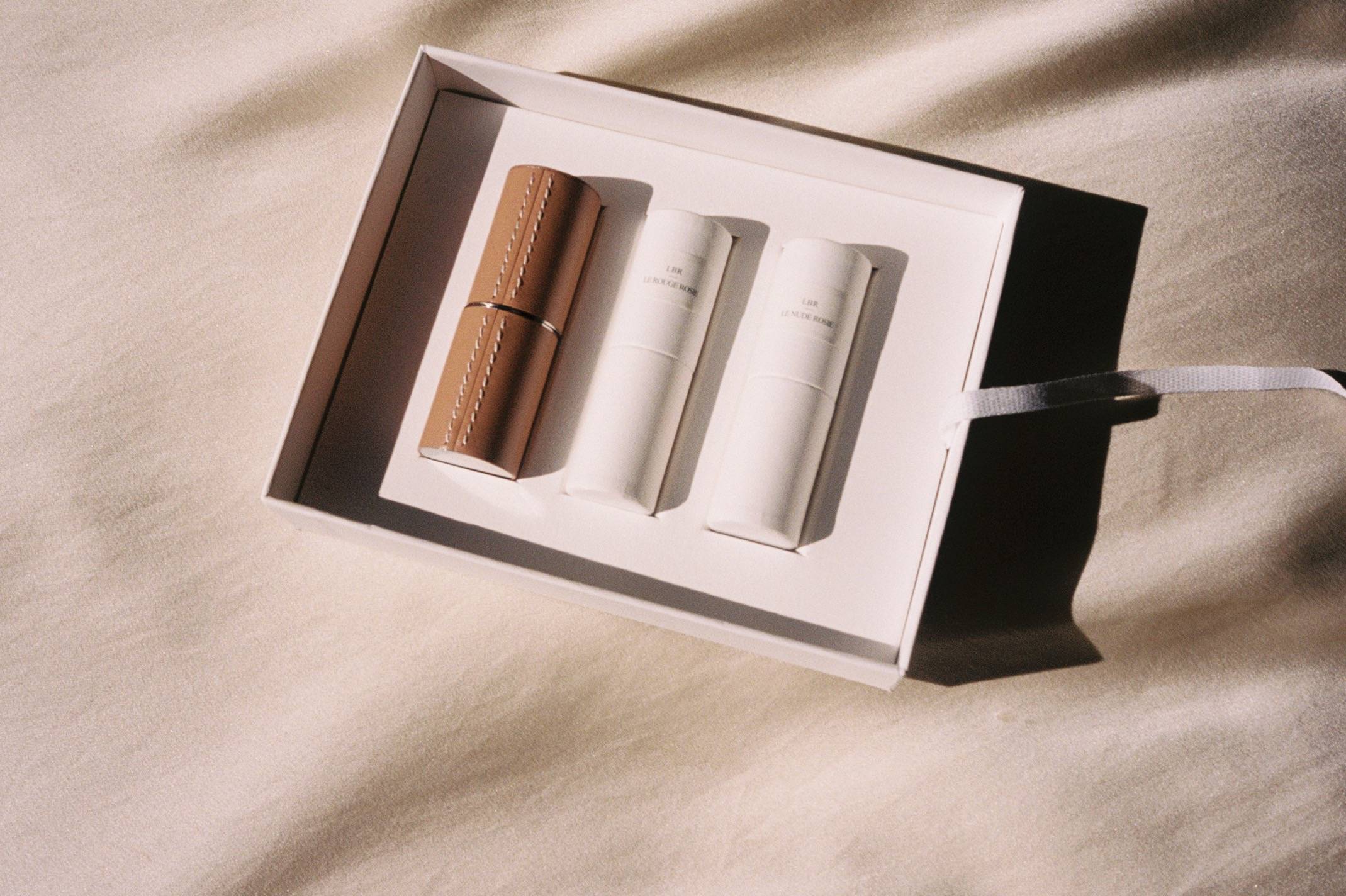 Each Rose Inc. x La Bouche Rouge set comes with one handcrafted and refillable fine leather case (in camel or pink) and two lipstick shades made with clean formulas and free of microplastics, beeswax, and animal testing. A portion of proceeds from this collaboration will be going to Eau Vive International, a non-profit providing clean drinking water to communities in need.
RI:
What are your hopes for the beauty industry?
NG:
I hope that the entire industry will truly accept change, not just in their words, but through concrete, tangible actions. By changing how their products are manufactured and by optimizing their entire supply chain to avoid plastic pollution. To truly make a difference, there needs to be significant change in companies' products—not just in their press releases.
RI:
What is your skin-care routine like?
NG:
I am going to give you a scoop. Today, my skin-care routine consists of La Bouche Rouge products, so my routine is a secret for the moment!
RI:
Can you share any details?
NG:
I've been working on developing skin-care products since La Bouche Rouge's creation and we are currently working on a line that is simple and potent. We have developed a cream that I have been using morning and night, and I also apply a treatment once a week or every day, if my skin is feeling sensitive. I am very proud of the cream we are currently developing. We will launch these products when they are perfect.
RI:
What is your earliest memory of beauty?
NG:
My first memory of beauty goes back to my grandmother's beauty essentials. These were objects that she would lay on her dressing table. One of them was a silver hairbrush engraved with her initials. These were elegant, beautiful and precious objects in which she would put her powders and whatnot. That was my introduction to beauty, and when I discovered industrial beauty, I was a bit repulsed because it's truly not the same. We did not invent refillable lipsticks at La Bouche Rouge. We reinvented and updated the refillable, plastic-free lipstick, but our grandmothers and women at the turn of the century already had refillable and metallic lipsticks in their beauty kits that they changed throughout the seasons. Industrialization pulled us away from these everyday objects by transforming them into single-use plastic products, and as a result, nearly a billion lipsticks are thrown away each year and a continent of waste is forming in our oceans.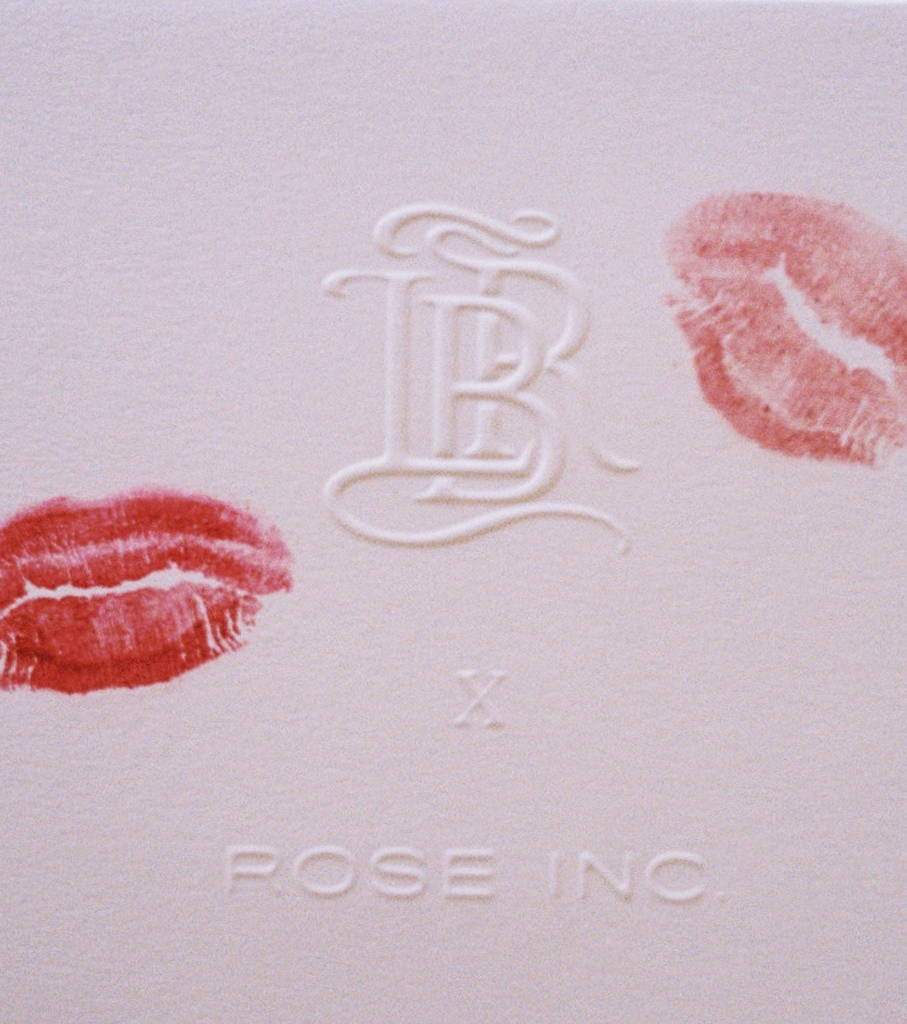 RI:
What would someone never guess about you?
NG:
That I have a passion for labradors. I even follow labradors accounts on Instagram!
RI:
Where do you see yourself in five years?
NG:
On a personal level, as the proud owner of a labrador. On a professional level, based on where I am today: A social entrepreneur with enough success to be among the five best beauty brands in the world, investing even more in my charity project, and perhaps starting a second phase of my career as 100% invested in my charity project.