02 / 07
INTERVIEWS
Imani Randolph Shares Her Easy No-Makeup Makeup Routine
Everybody has a story about beauty. In Rose Inc.'s The Profile, some of the world's most intriguing people share theirs. In this intimate interview series, we get (virtually) up close and personal to explore their definitions of beauty, path to self-confidence, and the power of femininity. Featuring imagery shot through their own lens, The Profile presents these compelling personalities in a new light—one that illuminates their own journey, dreams, and desires while highlighting their unique relationship with beauty.
Imani Randolph is not a one-track mind kind of person. Within months of graduating from Barnard in 2018, the Albany, New York native was signed to JAG Models and scored a gig writing for Man Repeller, all while working as a showroom editor at Glossier's flagship store. Today she's put writing on pause to work in PR for the Danish fashion brand Ganni and to hone in on her modeling career, which has included campaigns with Mugler, Skims, and Bandier.
"Things can get really crazy sometimes," says Randolph, noting that she's often taking digitals for castings between meetings, but the fulfillment she gets from modeling makes any juggling worth it. "It's morphing into a space where I can be really creative, and it's not just about a person's look, but also their personality, their passions, and their morals," she explains.
We caught up with Randolph to find out how she's navigating the pandemic, what her skin-care routine looks like these days, and get her thoughts on inclusivity in the industry.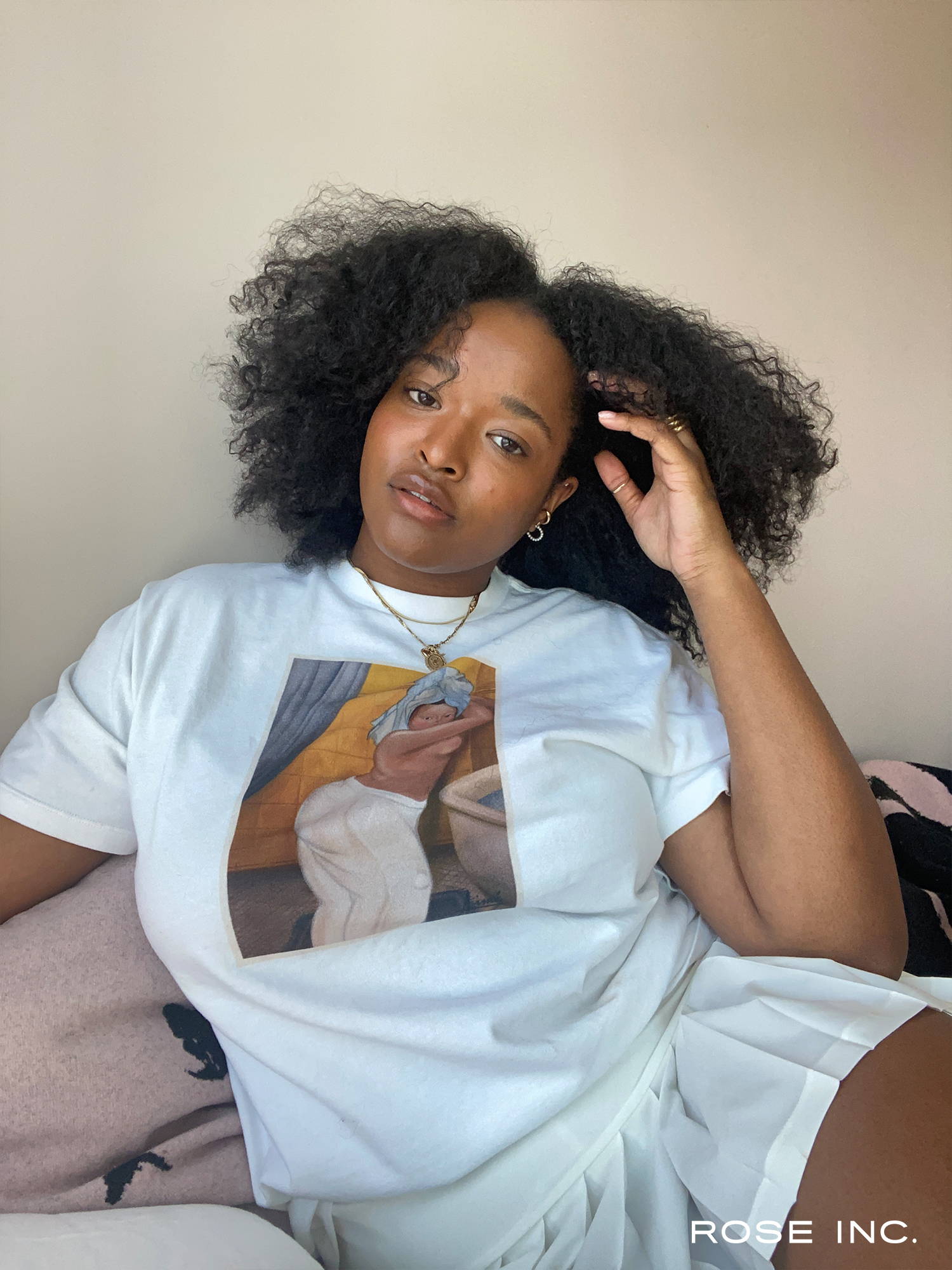 RI:
How have you been holding up this year amidst the craziness of the pandemic?
IR:
It's been a ride. I think everyone's been feeling a lot of feelings during this time. I went to stay with my parents in Albany in early March, presumably for two weeks, and ended up being there for four months. I felt like I reverted in those months that I was home, because I was just really luxuriating in being taken care of and having home-cooked meals and watching Netflix with my younger brother. But it was really nice because it was time that I never would have gotten to spend with my family under normal circumstances. When I came back to New York the isolation really hit me hard and I was crying all the time, which was so weird because I had already lived on my own for two years. I think it was just that I went from having peak levels of companionship at home to then being stuck alone in my apartment.
RI:
You mentioned that modeling is the career path you're most passionate about these days. What excites you about the industry today?
IR:
It feels the most creative for me, especially with the direction the industry is heading in. I just love collaborating with different hair and makeup artists and brands to create images that haven't been made before. Obviously I'm not the first plus-size model to exist but I do think I'm part of a new group of plus models where it's not just about having a certain body type... like the need to have a perfect hourglass figure with a full bust and bottom and a tiny waist is not as important as it used to be. The industry has also long shied away from featuring darker-skinned Black models, especially in the plus category, so helping to break down that barrier is super important to me.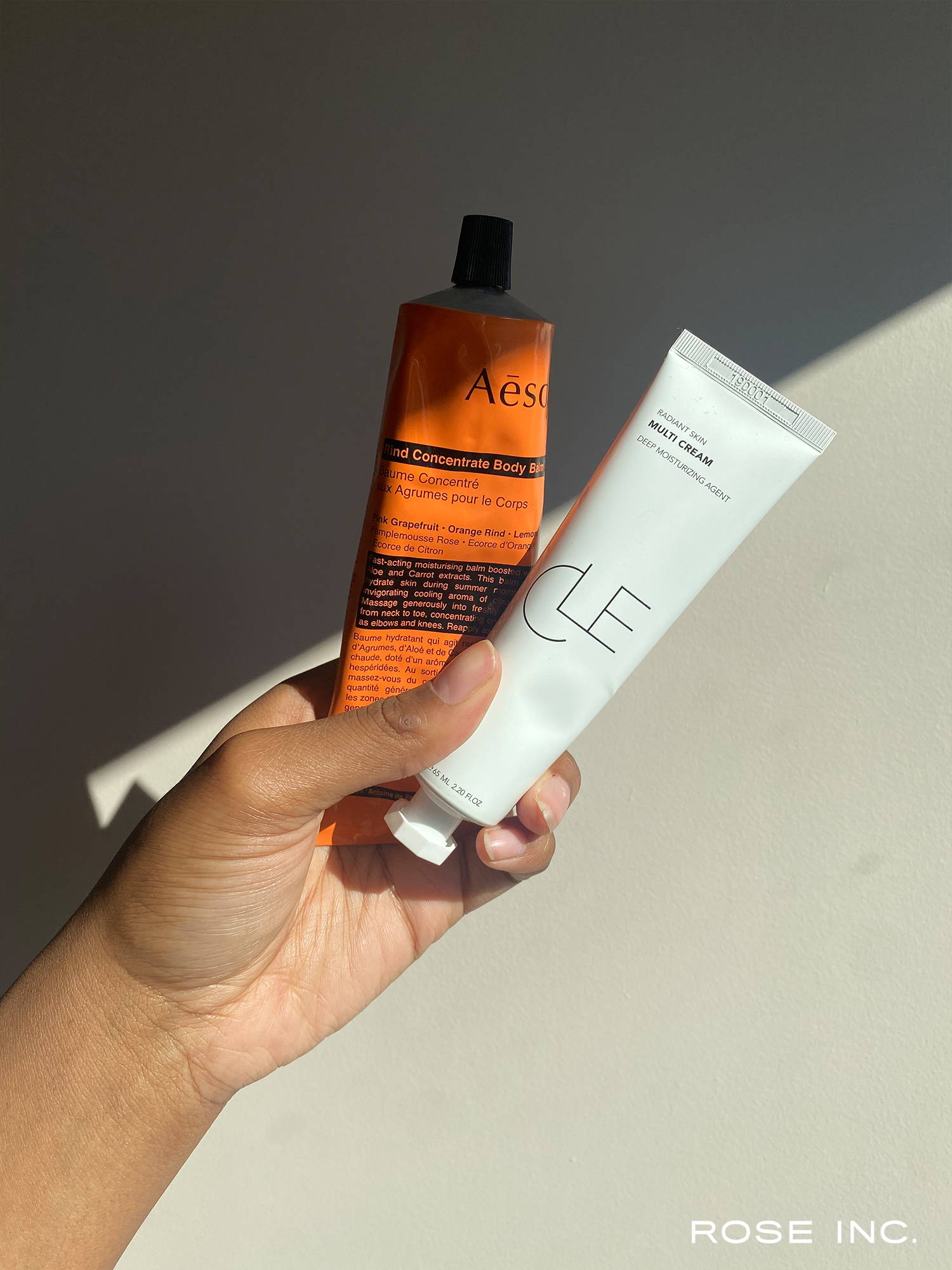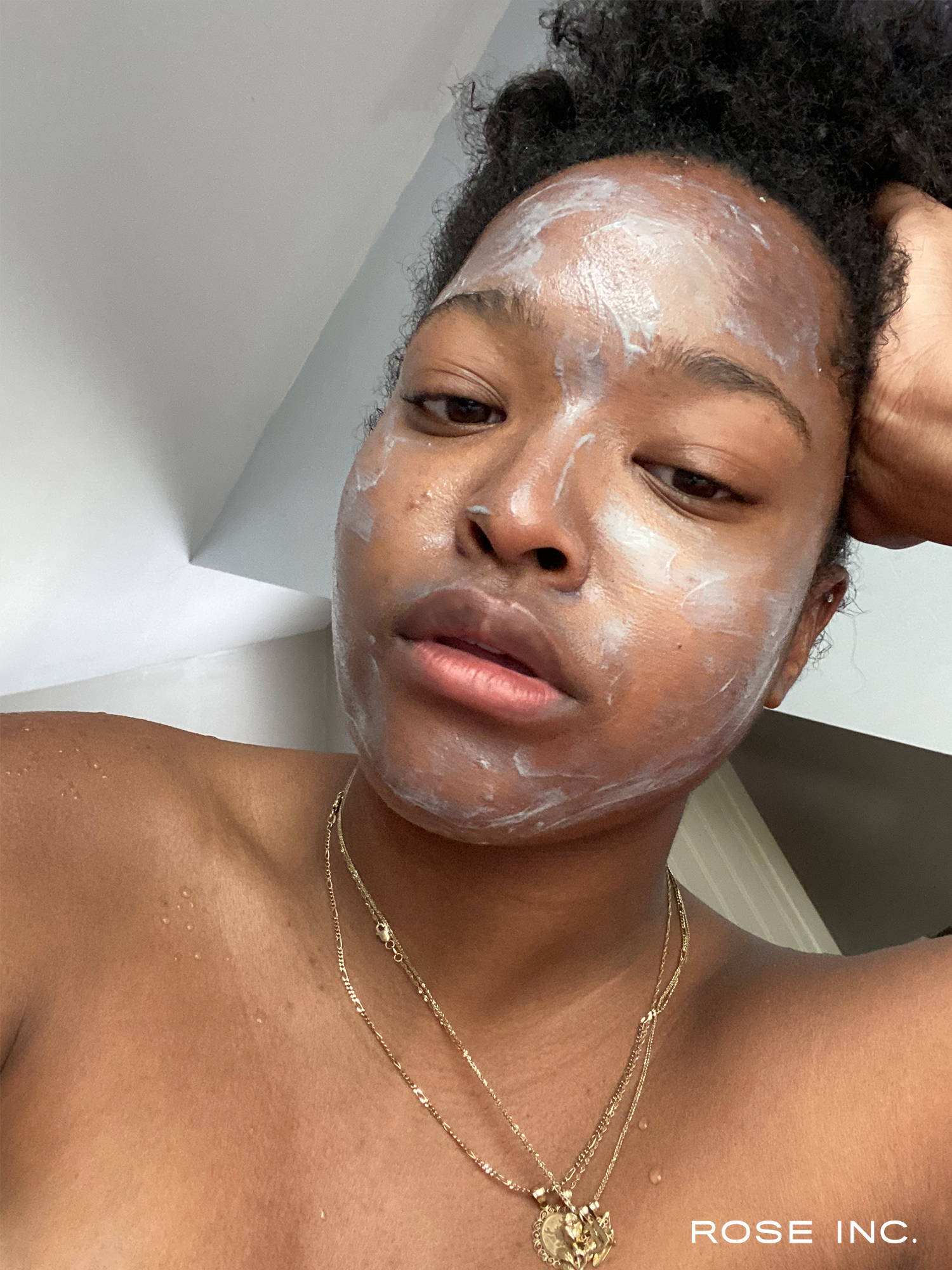 I felt a product had to sting or hurt to know that it was working, which is insane.
RI:
Have you sensed any other shifts on inclusivity in the fashion industry in the wake of last year's protests?
IR:
I receive a lot of press gifts from brands, which is really fun because I love styling and putting looks together, and in the last year I definitely noticed a huge influx of gifting offers. I was grateful for it but it was quite obvious what sparked that. With Black Lives Matter becoming a mainstream concern and brands and organizations really being held accountable for where they fall short or where they're actively being detrimental to the movement, I noticed a big shift in who brands were looking to include in their communities.
RI:
In what ways does the industry still fall short?
IR:
Brands are definitely making changes with who they're putting in front of the camera and in campaigns but I can still count on one hand the number of times that I've had a Black hairstylist on set in the past three years that I've been modeling. Given that I can book anywhere from three to eight jobs a month, that's a really staggering number, so there's still a long way to go in terms of making the industry inclusive behind-the-scenes.
RI:
What's your earliest beauty memory?
IR:
My mom's originally from Jamaica, but she grew up in New York City, so we would come to the city when I was younger to visit my grandparents. On one trip, when I was five years old, my mom had plans to go out with some friends and I, being the only child that I was at the time, was quite devastated that she was leaving without me. I told her I was going to come with her and started getting ready like she was, playing with perfume and makeup that was on my grandma's dresser. I ended up spilling eye shadow down my white t-shirt which just devastated me. I was convinced I could change my mom's mind about taking me, then I ruined the whole plan.
RI:
How has your relationship to beauty products evolved over time?
IR:
Fashion was my foremost love and interest up until high school, which is when I started going to Sephora and MAC, but I didn't really know anything about makeup. I would opt for the easier things that would make a big impact, like a MAC matte lipsticks in a dark berry or red shade. It wasn't until college that I actually tried to get more creative with it. This was the Kylie Jenner Lip Kit era, when YouTube beauty was starting to blow up, but I found tutorials to be really discouraging because you had to have like 20 products to be able to achieve any look and it just never quite turned out the way I wanted it to.
Discovering Glossier in college was a really big turning point for me because it felt like something I could do without much skill and the results were nice. I learned a lot about skin care at that time. I had been using exfoliating cleansers like every day before that, because I felt a product had to sting or hurt to know that it was working, which is insane. Learning that products can be gentle and still work well for your skin was huge.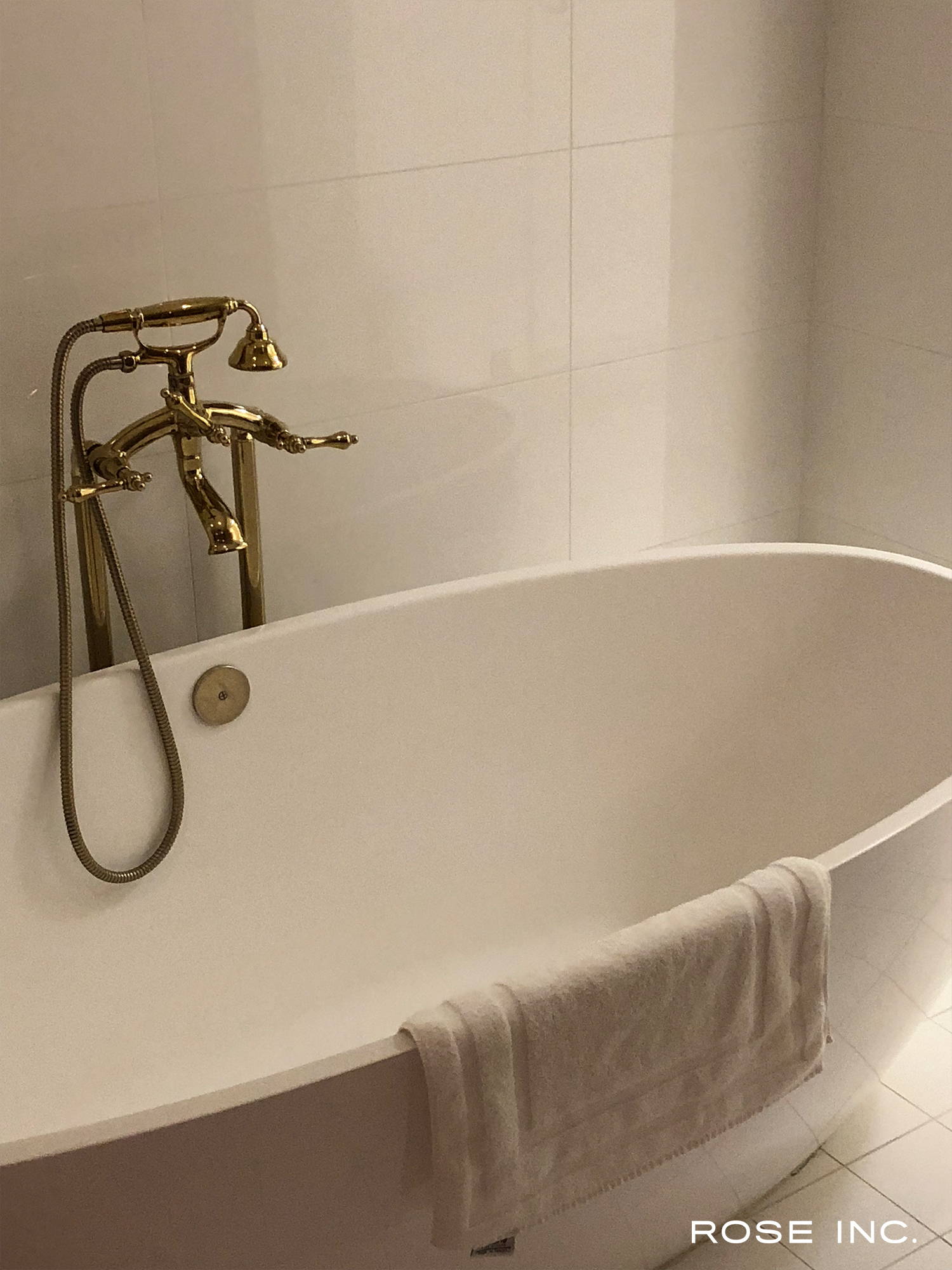 RI:
What's your daily skin-care routine like now?
RI:
Is there a "beauty rule" you'd like to see broken once and for all?
IR:
I feel like culturally we've moved past the idea of universal beauty rules, which is so important. I think most people know this by now but if not, here's a reminder: beauty is in the eye of the beholder, zip your lips and let people do their thing. Period.
RI:
What's the best beauty tip you've picked up throughout your modeling career?
IR:
That you should remove your makeup as soon as you can. As soon as you wrap a modeling job, a good makeup artist will offer you a makeup wipe (although, to be honest, I often say no if I like the look and have post work plans). But on a plan-free day, when left to my own devices, I used to just sit around the house with makeup on long after my day had ended, which does nothing but give your pores more time to clog, so now I wash my face as soon as I get home.
RI:
Whose approach to beauty do you admire and look up to?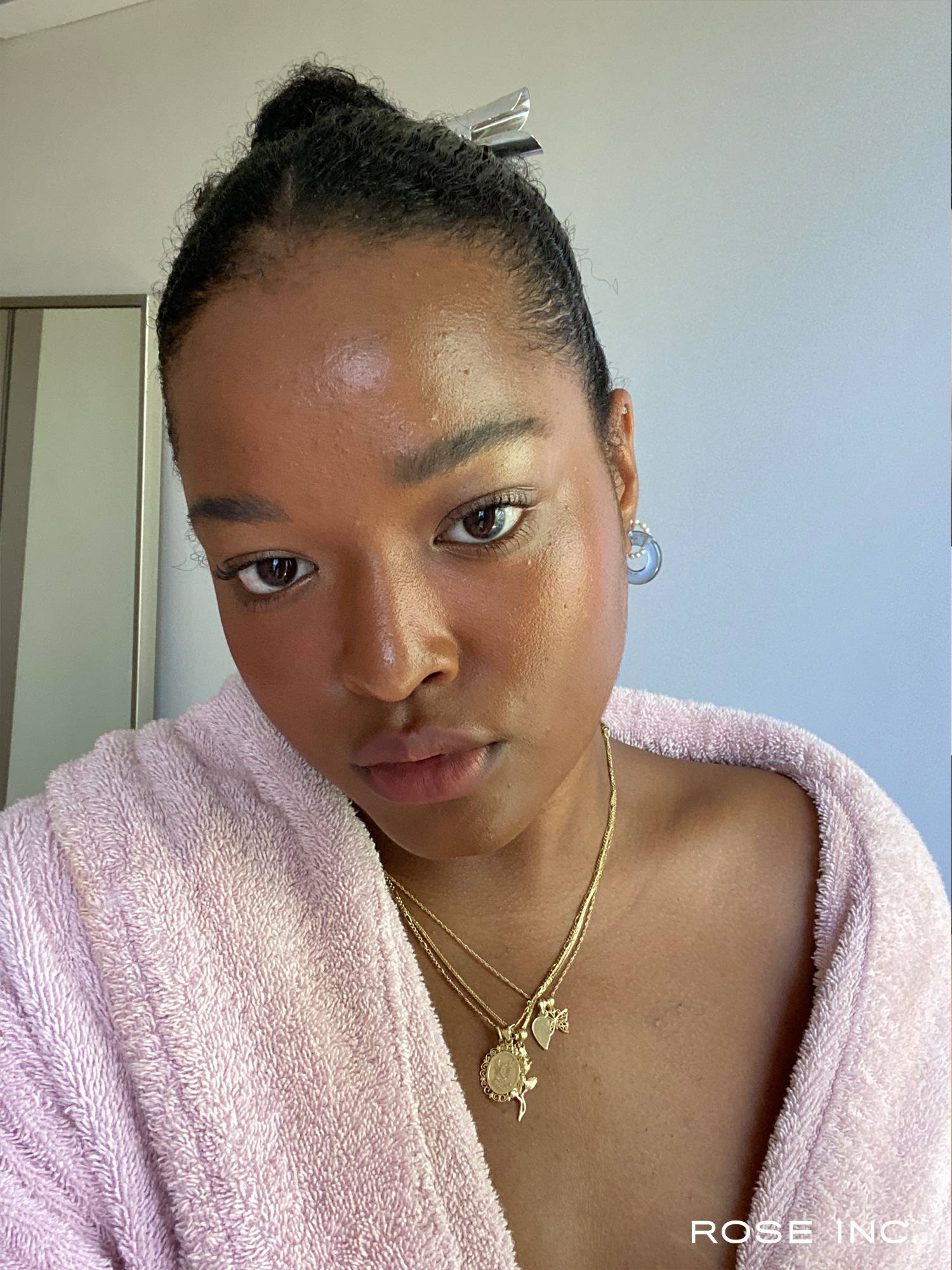 IR:
The beauty approach that I aspire to have is probably most in line with any look Alexa Demie is pulling, or that Raoúl Alejandre is creating. I want to be glam so badly, but not bad enough to actually watch an entire makeup tutorial. My real-life beauty has definitely been more informed by Francois Nars' book Makeup Your Mind which is all about looks that feel "done" but still fresh, or Tracee Ellis Ross, as she typically focuses on an eye look or a lip look which I find to be most fitting for the day to day.
RI:
What is making you feel hopeful right now about the future?
IR:
I'm hopeful about the fact that certain conversations that have only mattered to certain groups of people, especially minority groups that are disproportionately affected by our laws and institutions in the US, have now become more mainstream concerns. There seems to be a more general awareness and concern for making society not just more equal but more equitable for all.