05 / 11
INTERVIEWS
Model Diana Veras on Curl Care & the TikTok Beauty Tutorial That Changed Her Routine
Everybody has a story about beauty. In Rose Inc.'s The Profile, some of the world's most intriguing people share theirs. In this intimate interview series, we get (virtually) up close and personal to explore their definitions of beauty and path to self-confidence. Featuring imagery shot through their own lens, The Profile presents these compelling personalities in a new light—one that illuminates their own journey, dreams, and desires while highlighting their unique relationship with beauty.
Diana Veras isn't here to check a box. Sure, you may have seen the model's face lighting up Times Square as part of an inclusive Aerie campaign that featured diverse body sizes. Or you may have witnessed the now 25-year old outwitting Twitter trolls after being body shamed on the platform for posting swimsuit pics. But for Veras, advocating for representation is more instinctive than anything. "I wouldn't use the term 'body positivity activist' to describe myself because I am just existing in my body," she says. "This is who I am, if that inspires people, then I am grateful for it, but advocating for fair treatment isn't activism — is just being a decent human being."
We caught up with the New York-based multi-hyphenate (who also writes and studies psychology in college) while on hiatus in her native Dominican Republic to glean her secrets to sidestepping hustle culture, the game-changing makeup tricks she learned on TikTok, and winning at social media—even if it's meant deleting the apps from her phone.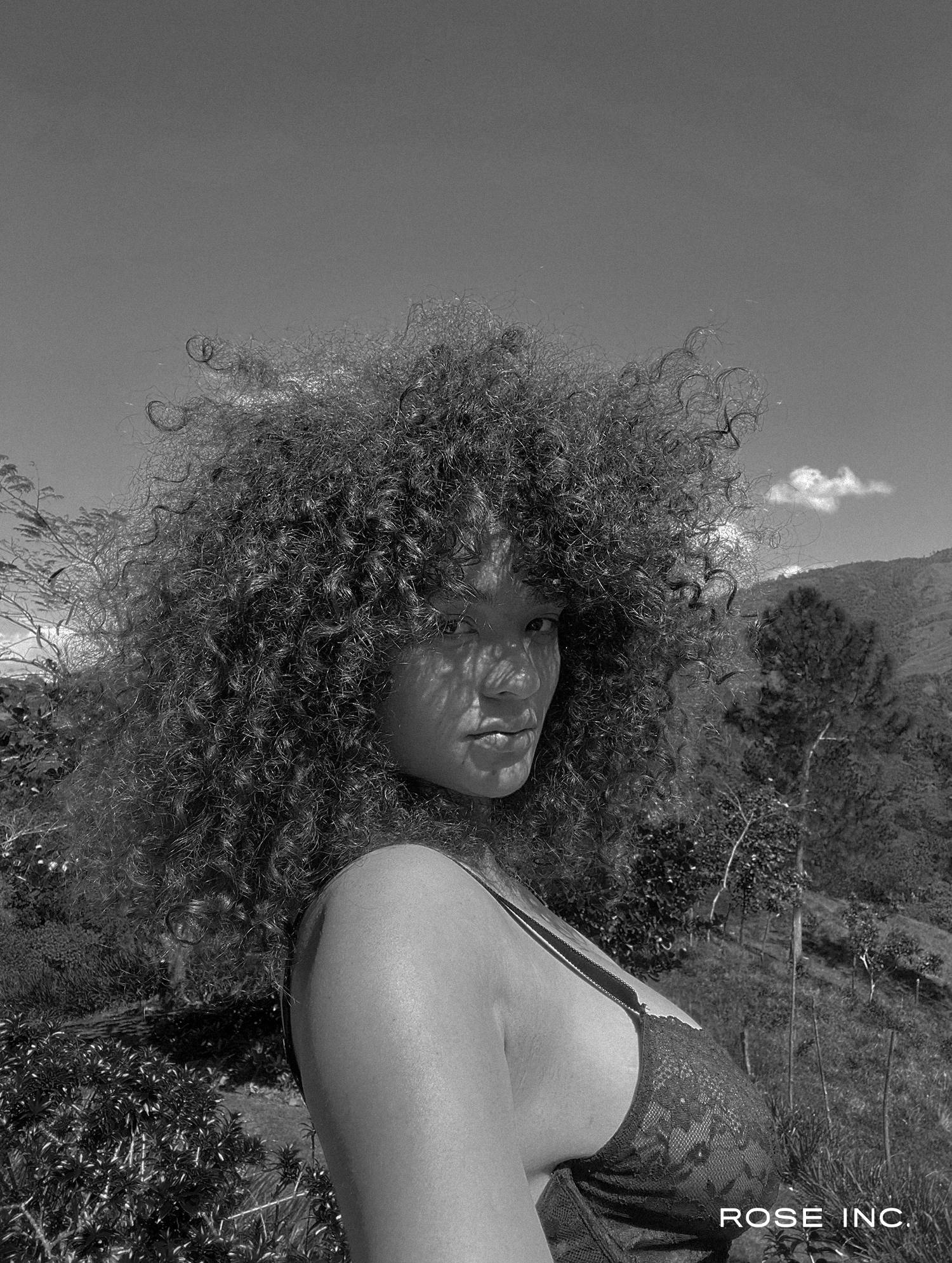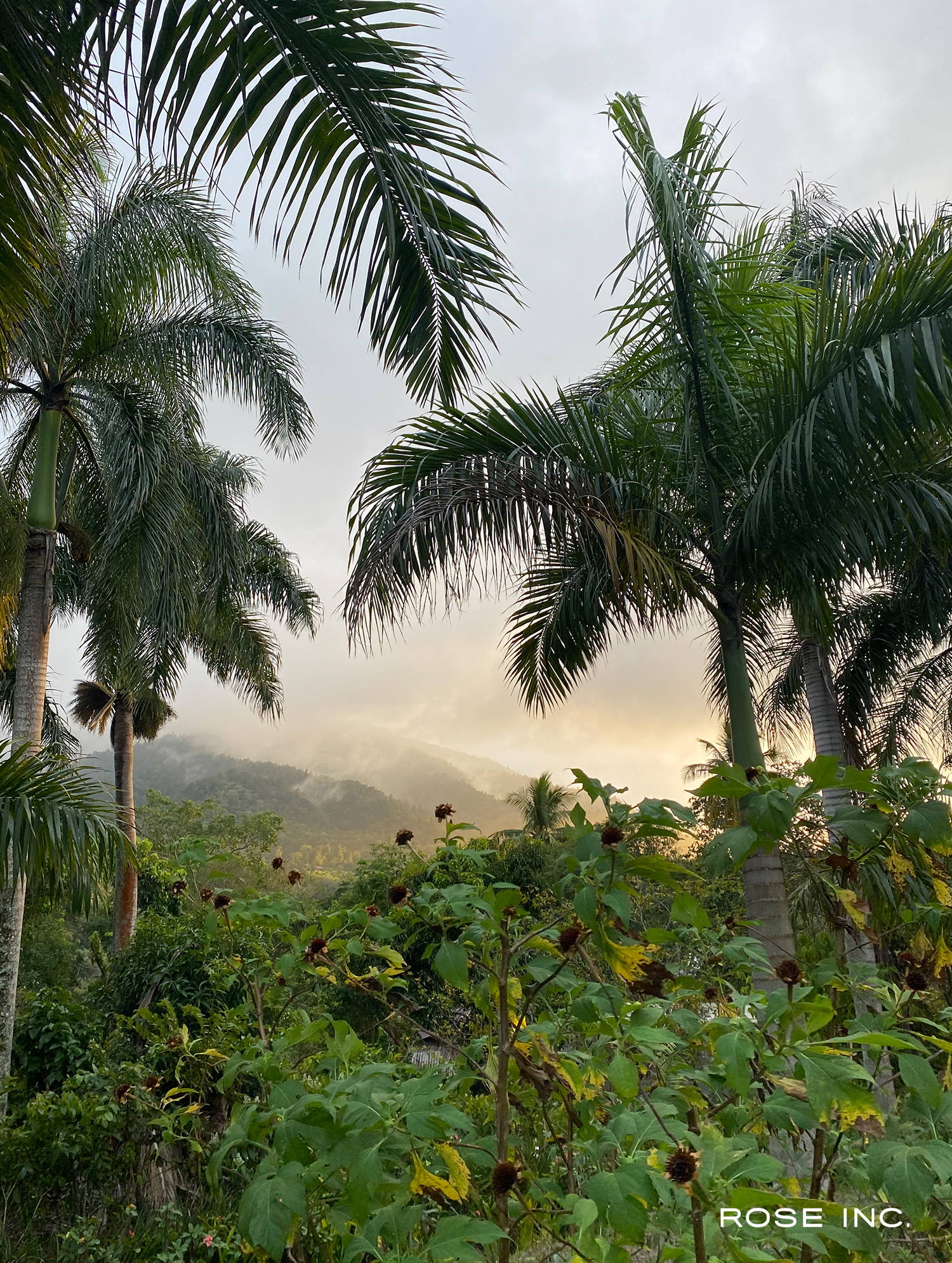 RI:
What is the most rewarding modeling moment you've had and what made it so special?
DV:
This entire experience as a model has been a fairytale, but seeing myself on a billboard in Times Square was definitely a life-changing moment. I couldn't believe that was me up on that screen dancing in my underwear! The campaign was for Aerie and I remember a couple years before, I had seen an ad with a girl who looked similar to me and it was one of the first times I had seen someone like me in an underwear campaign. I thought to myself, 'one day that'll be me' and sure enough, one day it was. It was a very full circle moment for me, and it's a moment that really solidified the path that I had chosen, even though it wasn't a conventional one.
RI:
How have you seen the industry change since you got into modeling at 15?
DV:
Since I've started modeling there has definitely been a difference in terms of diversity in front of the camera, but not nearly as much diversity behind the scenes and in boardrooms—and that's something that has to change in order for this movement to be authentic and long-lasting.
RI:
You got a lot of attention for calling out those who body shamed you on Twitter in 2017. What's your best advice now for dealing with similar situations?
DV:
That was very anxiety-inducing for me. I'd never received so much attention at once and the internet can be a very dark and cruel place. I think one of the positives that came from that experience was that I can truly say I felt beautiful around that time those photos were posted and because I had that feeling within myself, being able to empower other people was very fulfilling and helped me feel like I was walking my purpose, somewhat.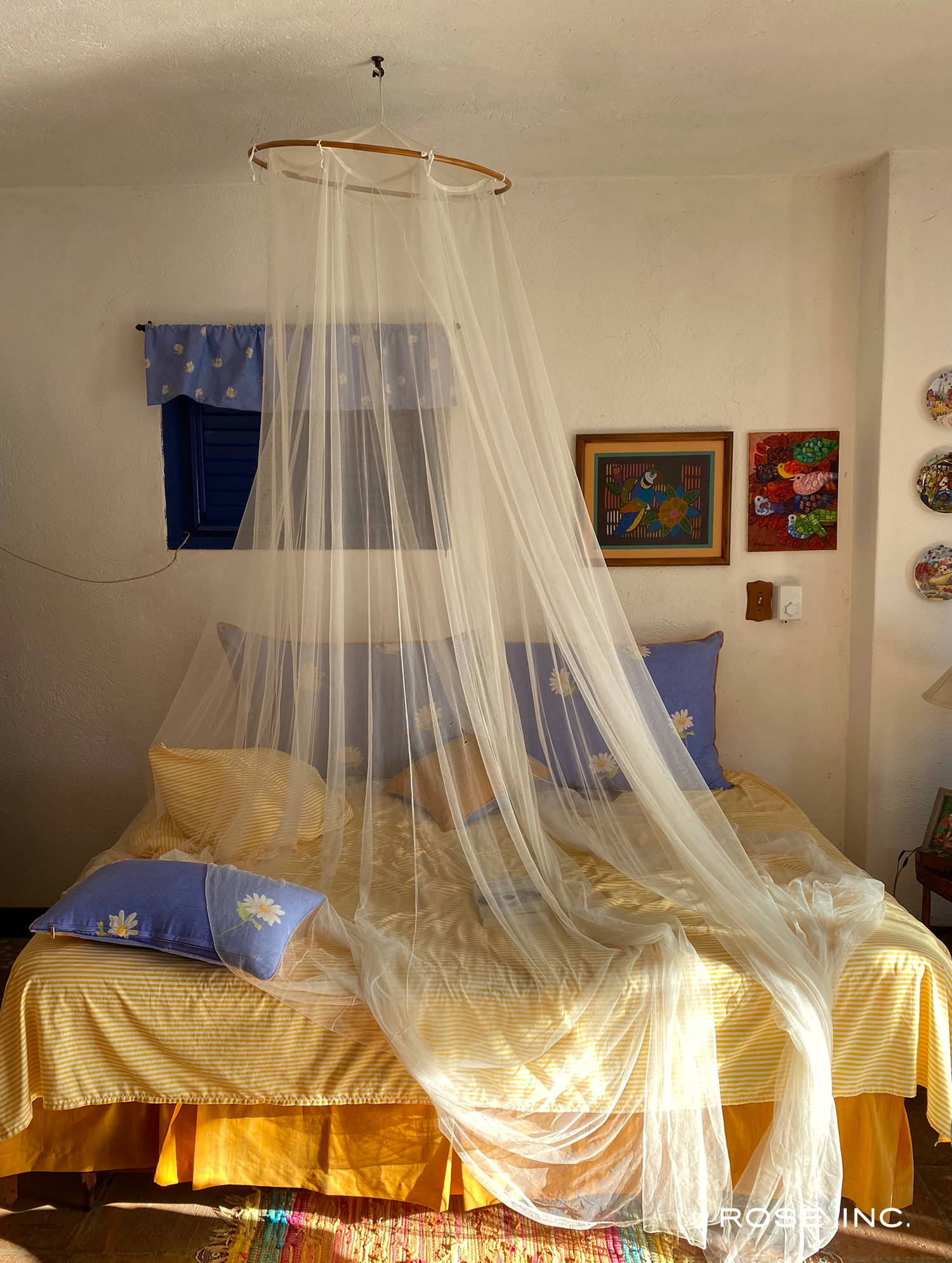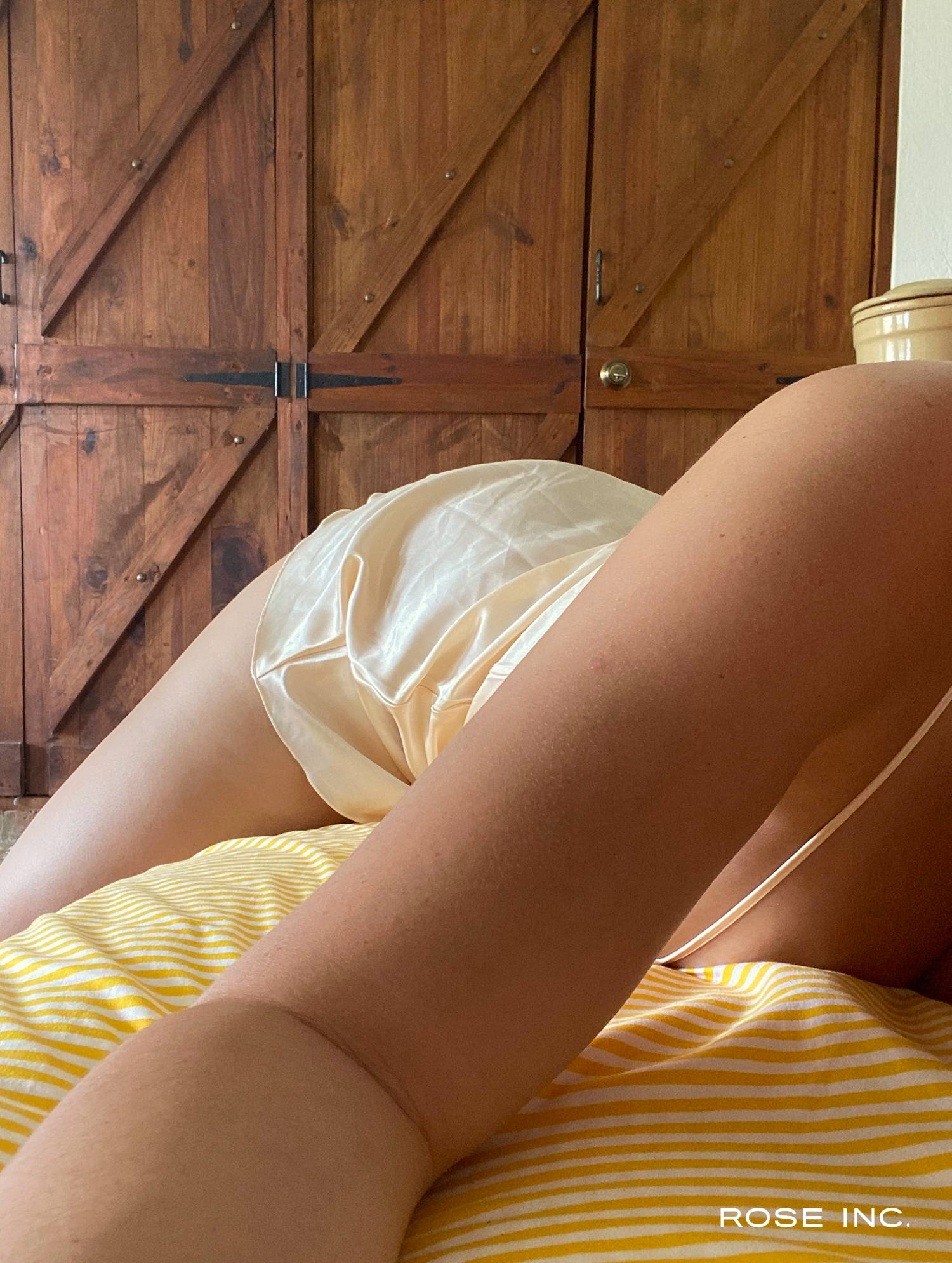 I almost immediately regretted the cut, but it was also deeply freeing.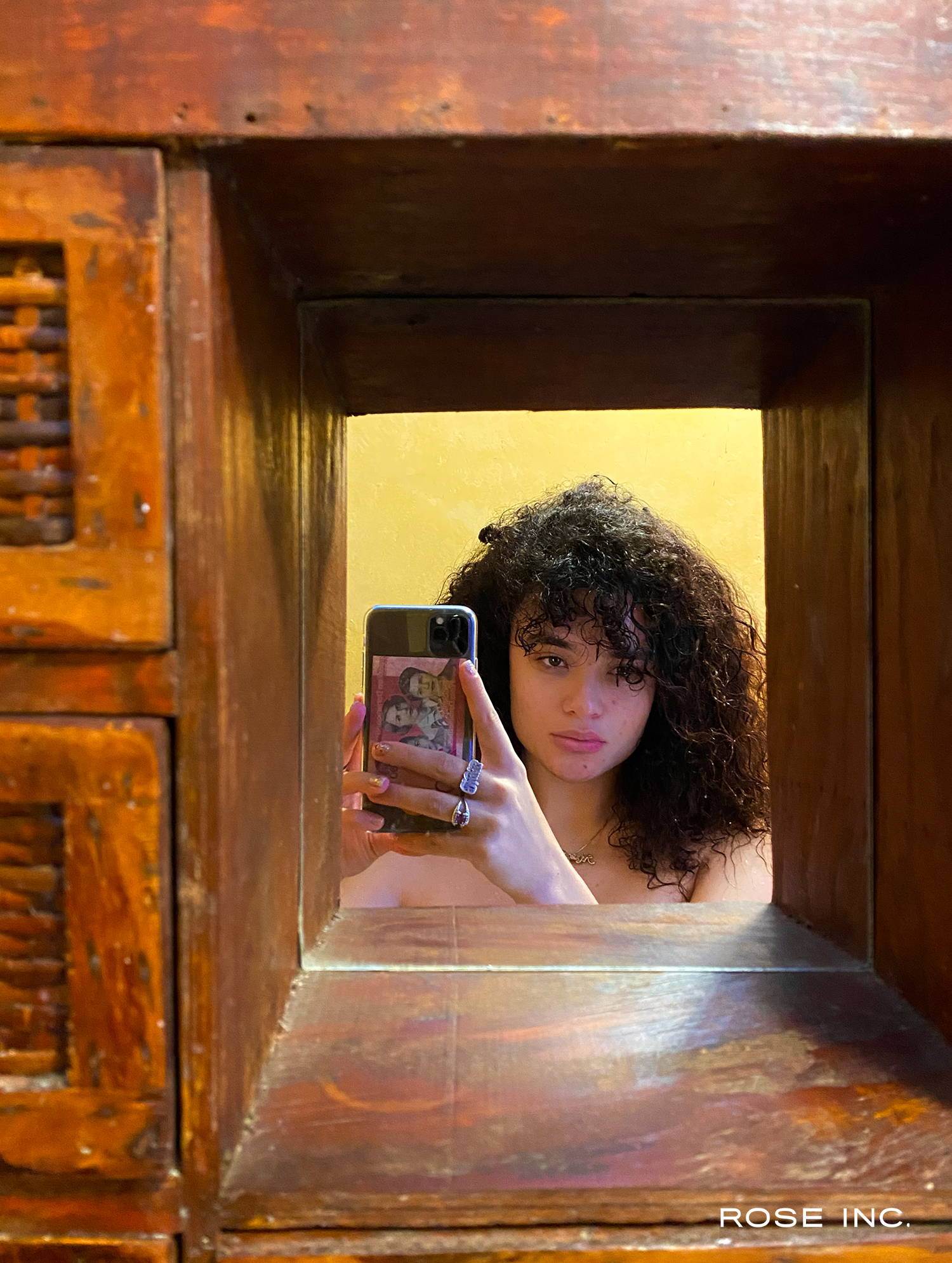 RI:
How do you maintain a healthy relationship with social media?
DV:
I've had struggles with social media addiction. I think as a 'child of the internet', as I often refer to myself, it's been hard to separate myself from social media and find worth outside it, when from a very young age I've been able to find instant validation through it. Over the last year or so, I've tried to redevelop my relationship with social media in a more authentic way and look at the positives that it has brought me, because without it, I'm not sure I'd be where I am. It's allowed me to find community, discover myself, and has given me opportunities beyond my wildest dreams.
Through the pandemic it's been hard to find a balance, but if I can give a tip [to anyone dealing with the same challenges], it would be to delete the app off your phone whenever it feels too consuming. You can always re-download and come back to it later. It's not going anywhere.
RI:
In the past, you've talked about how styling your hair connects to your sense of identity. What have you learned most from your hair journey over the past years?
DV:
I'm at a place where I feel like I can experiment with my hair again. For such a long time, so much of my worth was placed on my hair. So cutting it or messing with it just felt out of the question. But last year, I impulsively went to the mirror and chopped most of it off—about six inches. I almost immediately regretted the cut, but it was also deeply freeing.
I remember the first day I didn't care much, I didn't even realize honestly. As the days went by, I broke down crying about it so many times. So much of my value was attached to my hair. So when I cut it, I felt like some of my beauty was gone. I also used to hide behind my hair as a defense mechanism and with the short bob I gave myself, I couldn't hide anymore, which forced me out of my comfort zone.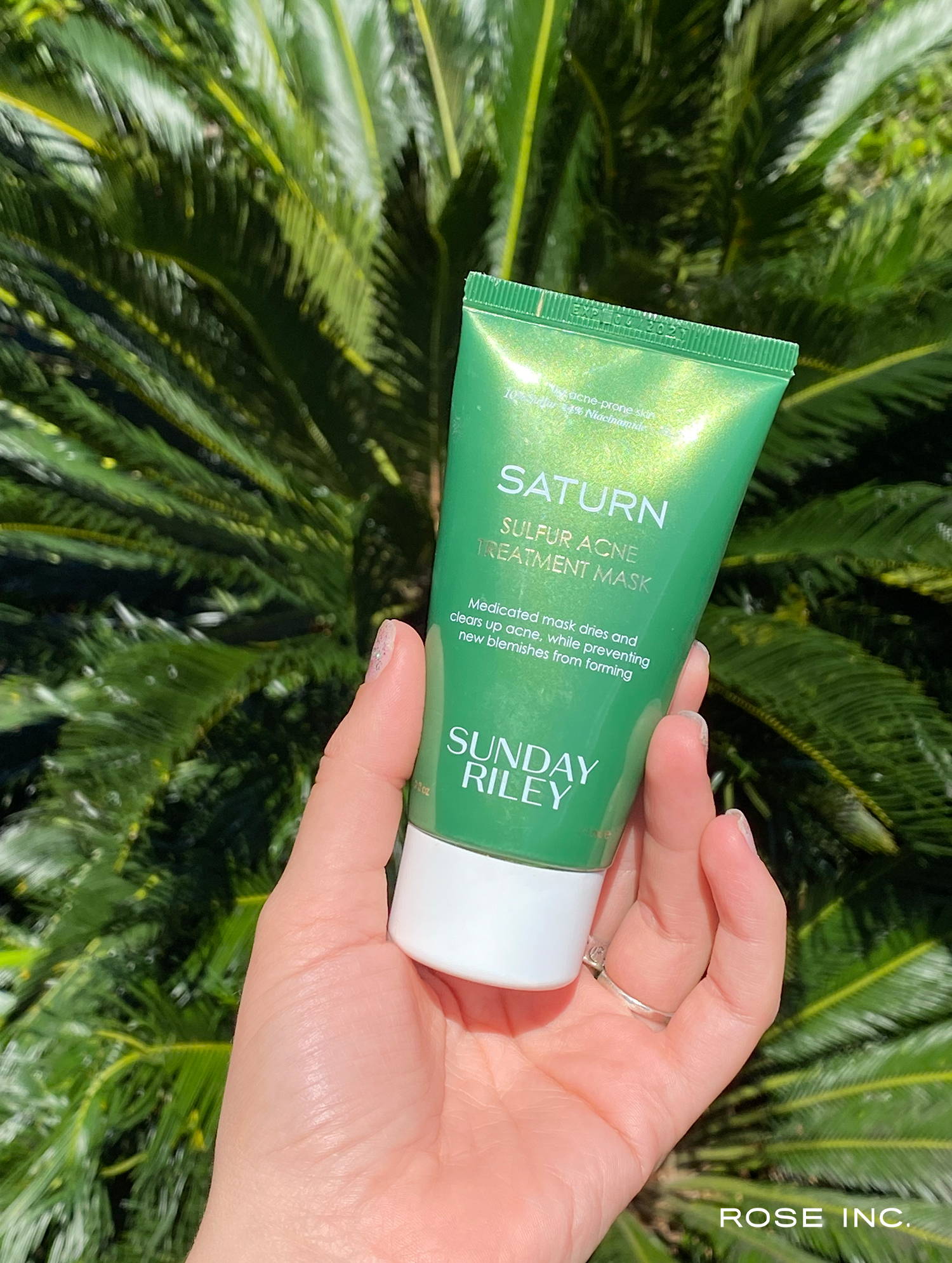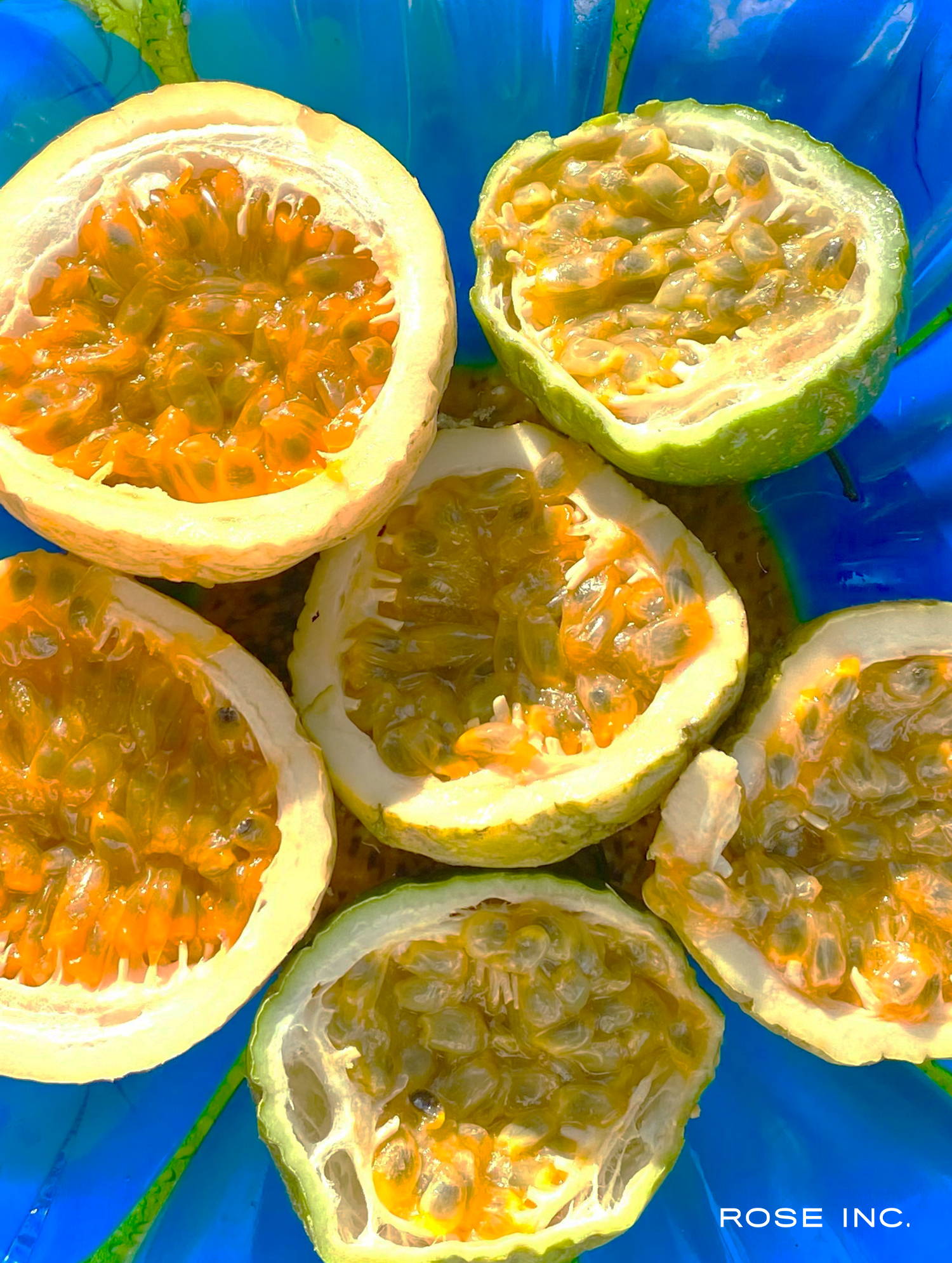 RI:
What are your go-to products, tools, or techniques for when you wear your hair curly?
DV:
One of my go-to products when I wear my hair curly is Miss Jessie's Pillow Soft Curls, it's a product I discovered when I was younger and has never failed me! It hydrates my curls and makes them a bit more defined. I usually let my hair dry when the weather is warm and when it's cold I usually diffuse it.
RI:
What about when you style your hair straight?
DV:
I completely avoid flat-irons because they usually damage my curls. Instead, I usually go to Dominican salons and let them work their magic because when I do it myself, I apply too much heat and can never really get it styled the way the salons do.
RI:
What's the best hair tip or trick you've learned?
DV:
The best hair tip I've received is from my best friend, who is a natural hair expert. She showed me what Olaplex No. 3 Hair Perfector was and whenever I straighten my hair I use it as a treatment. I apply it to my hair after straightening. Usually, if I straighten my hair, I'm left with some sort of heat damage. The product gives my hair life again. It gives it shine and restores my curl pattern.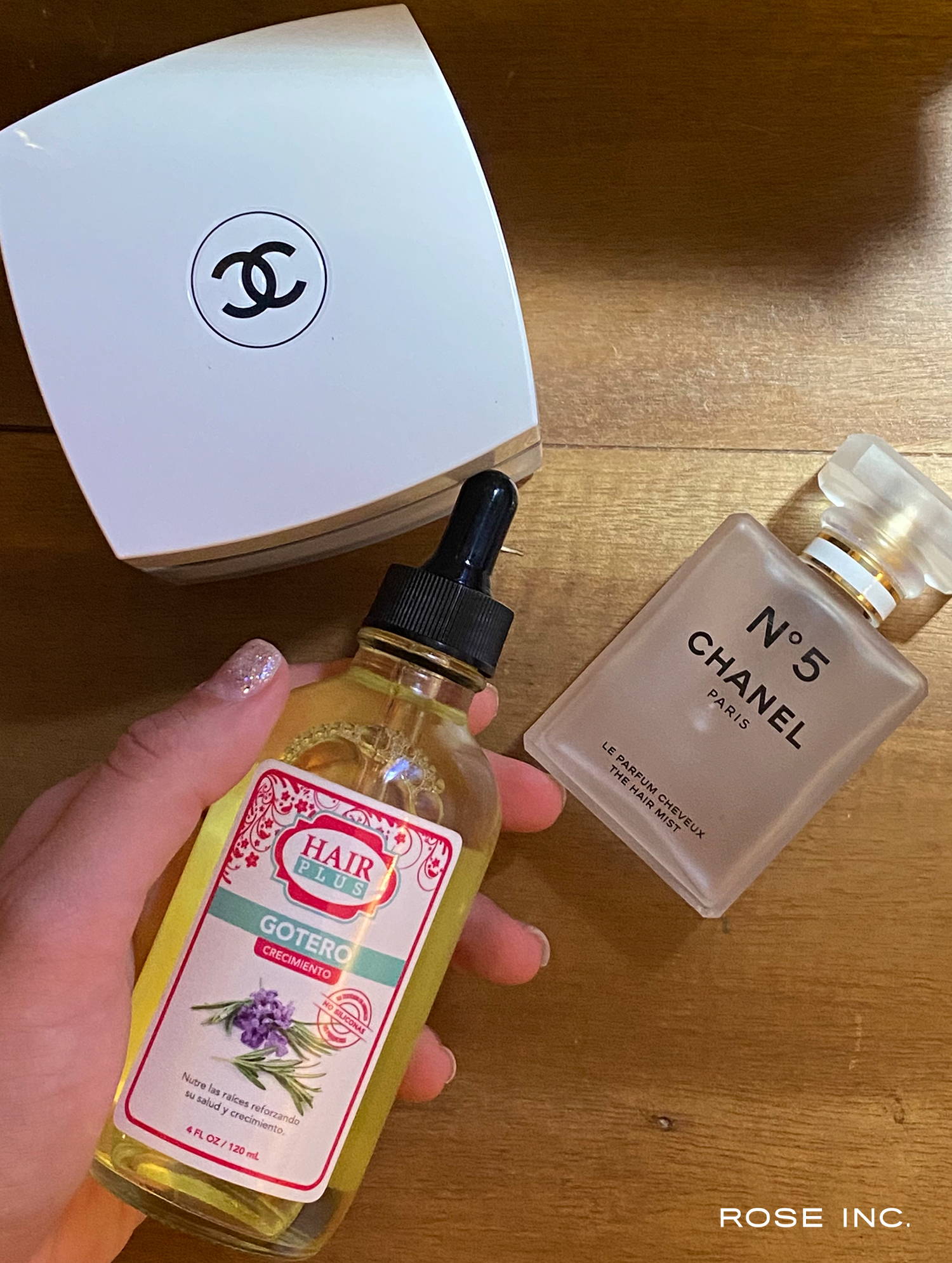 RI:
Who are your beauty icons, past and present?
DV:
My beauty icons are Rihanna, Cardi B, and Pat McGrath—because how could they not be?
RI:
What is your skin-care regimen like these days?
RI:
What does your day-to-day makeup look like?
DV:
Lately, I haven't been wearing makeup very often. I find it to be a hassle, which is ironic because when I was younger I literally never left my house without makeup on, even when going to the gym. As of late I've been combing my eyebrows up with a brow brush and using Göt2b Ultra Glued Invincible Styling Gel, but that's it.
I feel like most people wouldn't think to use a hair product for brows (even though brows are hair). It's a trick I learned on set when a makeup artist applied some gel on my brows when brushing them up. Ever since then, I just stick a little brow brush in the bottle and brush them up. Brows frame your face so even if I don't have makeup on, I think brushed brows add more definition and depth to my face.
RI:
What are some of your go-to tricks for makeup application?
DV:
This TikTok video completely changed my makeup routine. [Following the tutorial] gives my face more definition, pulls my face up, and gives me an effortless glow. I used to apply makeup where I thought it belonged, but this video taught me how to do my makeup in a way where my features are enhanced a bit more, and gives my face some more shape.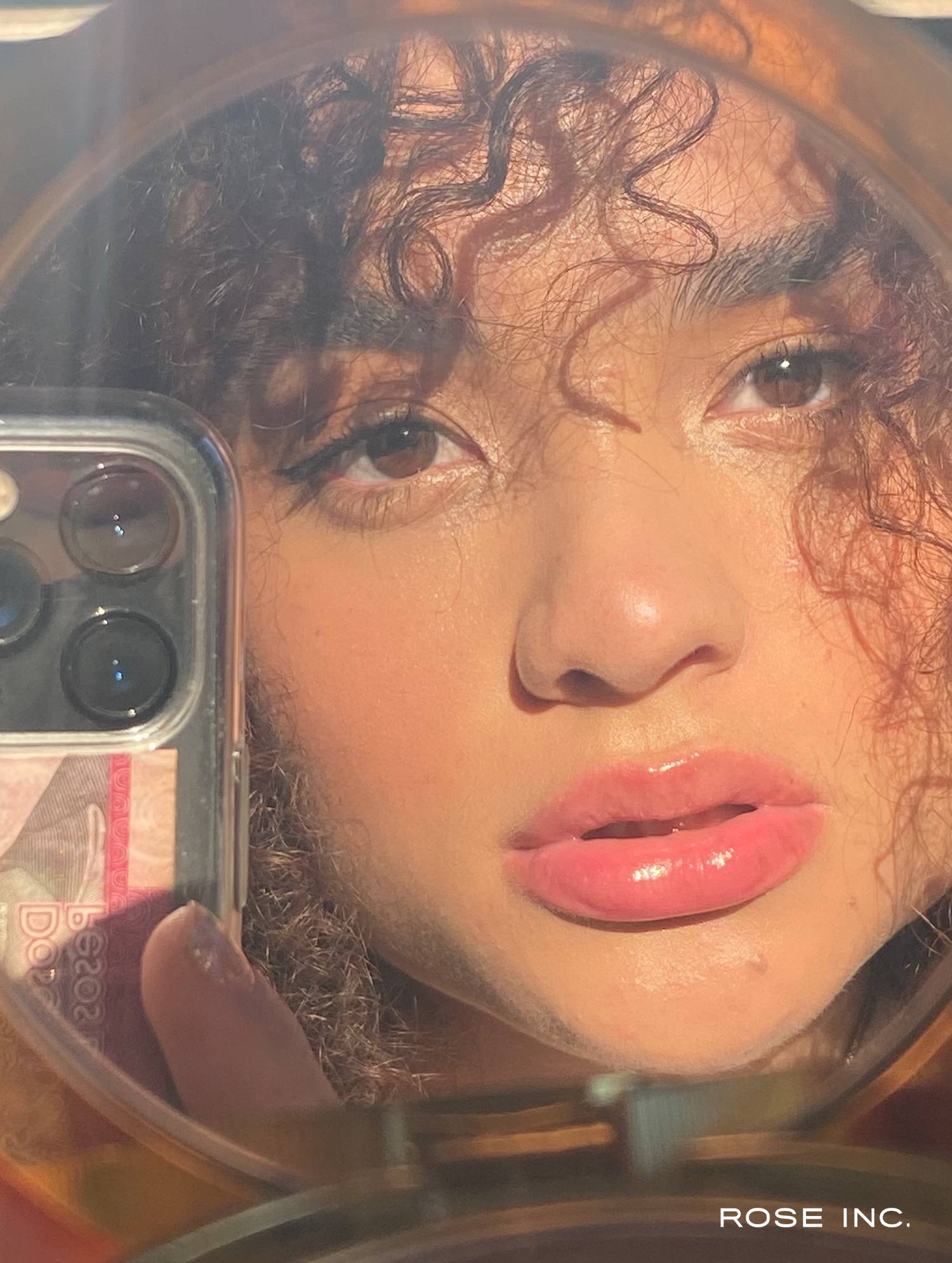 RI:
Do you recall what originally attracted you to makeup?
DV:
What attracted me to makeup originally was my mom. I used to watch her do her brows and have her little routine that made her feel good… and it always made me curious. When I got to a certain age I would sneak in her room and use her Maybelline Dream Matte Mousse Foundation which had the funniest texture. I used it as a concealer, which I definitely did not need at 14 years old, but I couldn't help it.
RI:
What do you believe about beauty now that you didn't before?
DV:
I now believe that beauty truly comes from a place within. When I feel beautiful, it doesn't matter whether or not I'm wearing makeup. Beauty is a feeling. I came to this realization when I started taking better care of my spirit. After a series of really unfortunate things happened to me in almost every area of my life, I started to reflect on how I made people feel and how I showed up in the world outside of my physical beauty. This has changed my approach to beauty because I now apply makeup for fun. It's a little treat as opposed to something that I needed to validate my beauty.
RI:
What's one way that you take care of your spirit?
DV:
When I play my sound bowl, I forget about the rest of the world. I submerge and surrender myself in the thought that I am rooted into the earth and part of a bigger system, something bigger than myself. I find it helps me think clearly. Afterward, I am more in tune than I was before I started.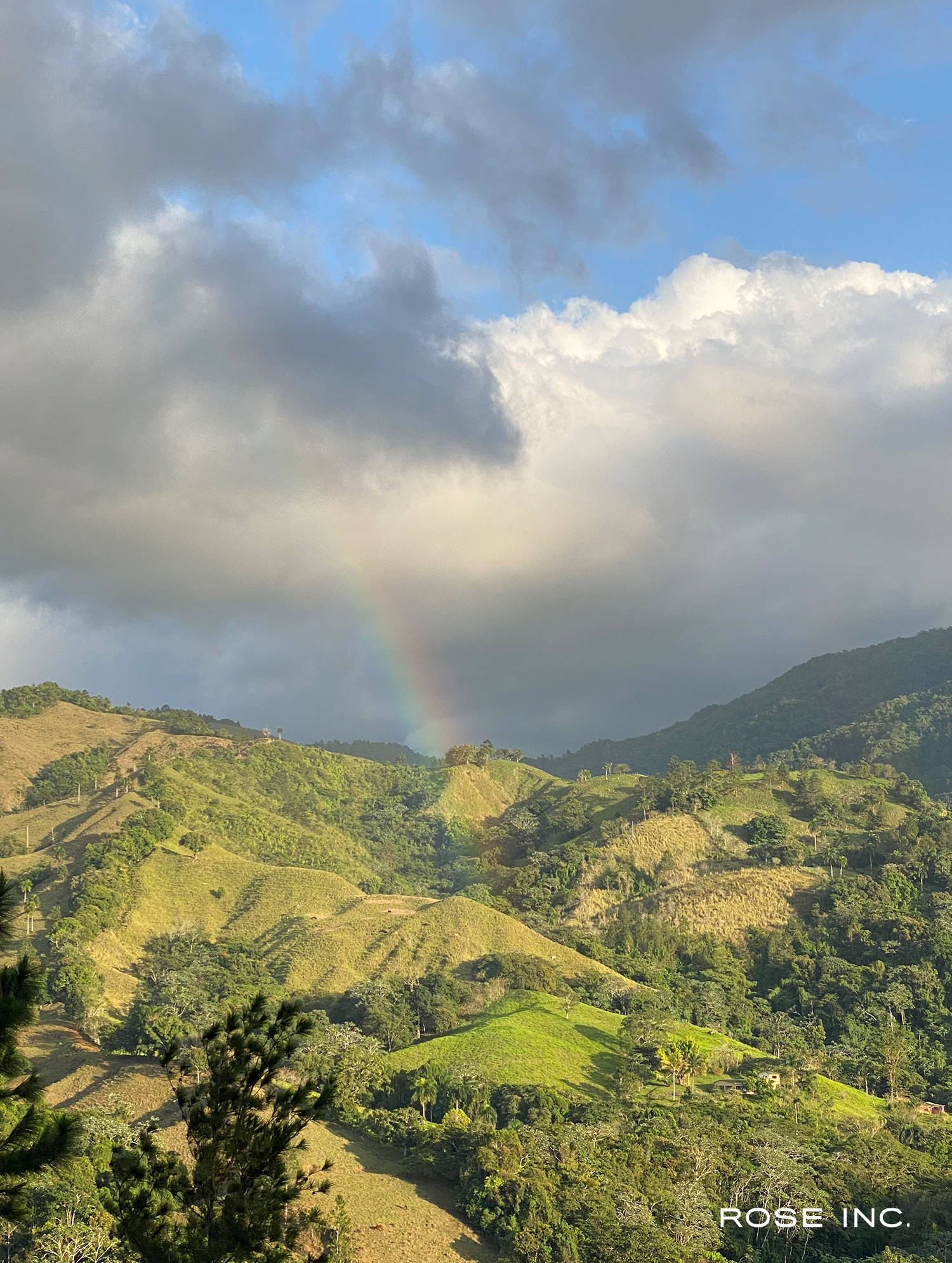 I had so many jobs that I felt would change my life, and then they happened and it still wouldn't fill the void I had within myself.
RI:
What does success mean to you?
DV:
Success to me used to mean so many things. It used to mean luxurious items, materialistic things. It used to mean money. It used to mean approval. It meant opportunity because that was what was taught to me and that is where I thought I would find value. Many experiences over the last few years have forced me to shift that perspective. Success to me now means authenticity. It means accepting exactly where I am and enjoying the journey to get somewhere else and not rushing to get there. I had so many jobs that I felt would change my life, and then they happened and it still wouldn't fill the void I had within myself. I've come to realize the most fun part of it all is the people you meet, the memories you make, and the people you can touch by showing up as your authentic self. That's what success is.
RI:
How have you nurtured your creativity in the past year?
DV:
I've been working on a couple of secret projects with my friends, which I hope will come out before the summer. Other than that, I've been learning how to paint. I'm not very good at it yet, but it makes me really happy. I've also been writing nonstop, which has been my main creative outlet since I was a teen...I feel like I'm finally inspired again and in a space where I've learned enough that I'm ready to execute all the ideas I have in my head.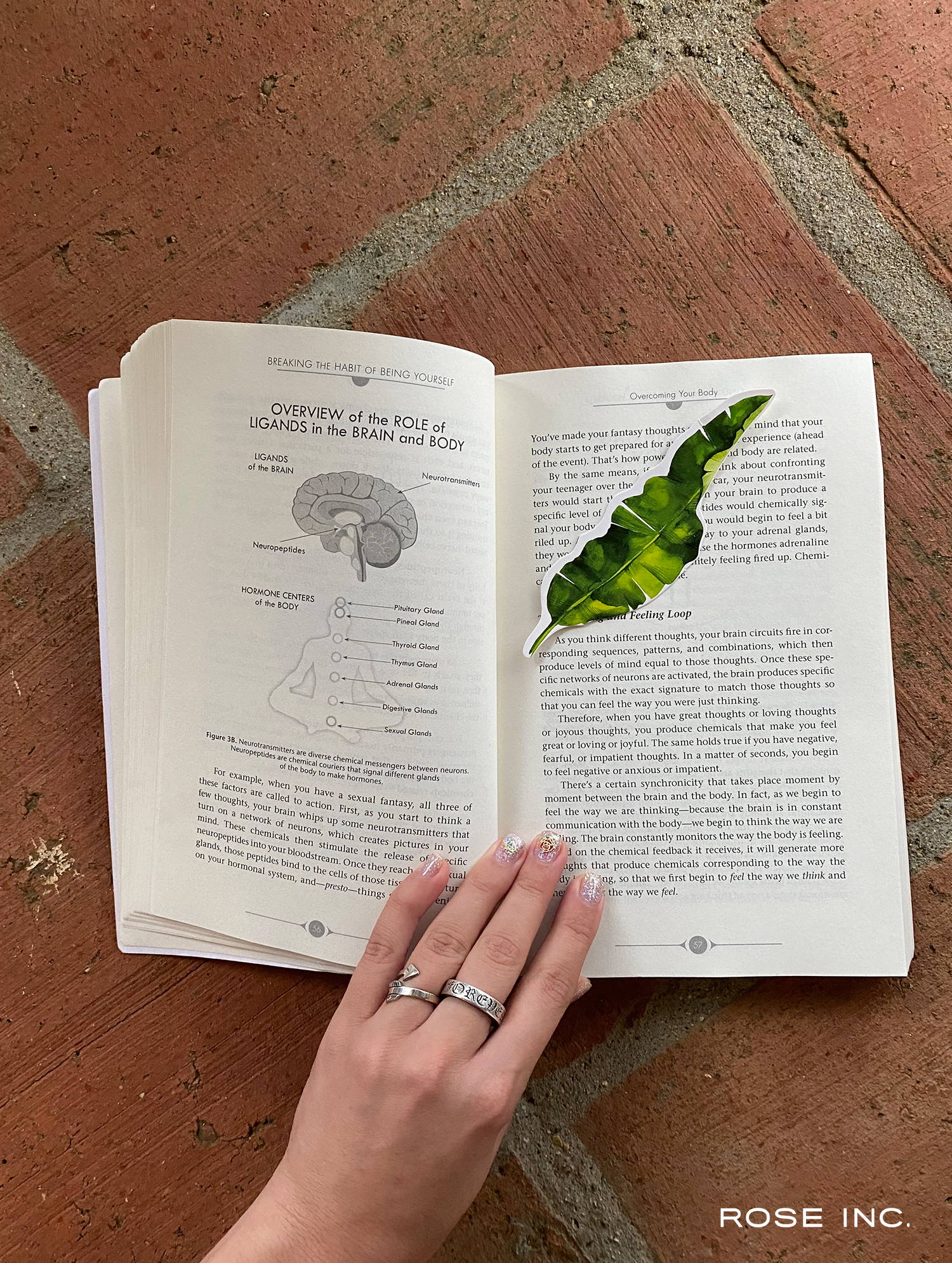 RI:
What do you do when you have a creative block?
DV:
I try to read. I feel like literature is a gift that many of us (myself included, at times) don't appreciate enough. To be able to read other people's thoughts and receive new knowledge always inspires. I also try to hold space for myself when I don't feel like doing anything. Our culture has made us feel like the only way we are valuable is when we are being productive so I try to keep in mind that I am allowed to give myself room to just be human. I don't always have to be creating things in order to be worthy.
RI:
Speaking of hustle culture, you've talked before about wanting to create an impact in the modeling industry. Do you still feel that way?
DV:
Right now I am just existing, as I think we all are, if the last year has taught us anything, it's that all we can do is be present. I think putting that pressure on myself doesn't feel good or healthy anymore. My hope that just being who I am and doing all the things I love is enough and touches people more than having these larger than life goals. If I can inspire anyone by being myself I think that's the impact I want to leave here.