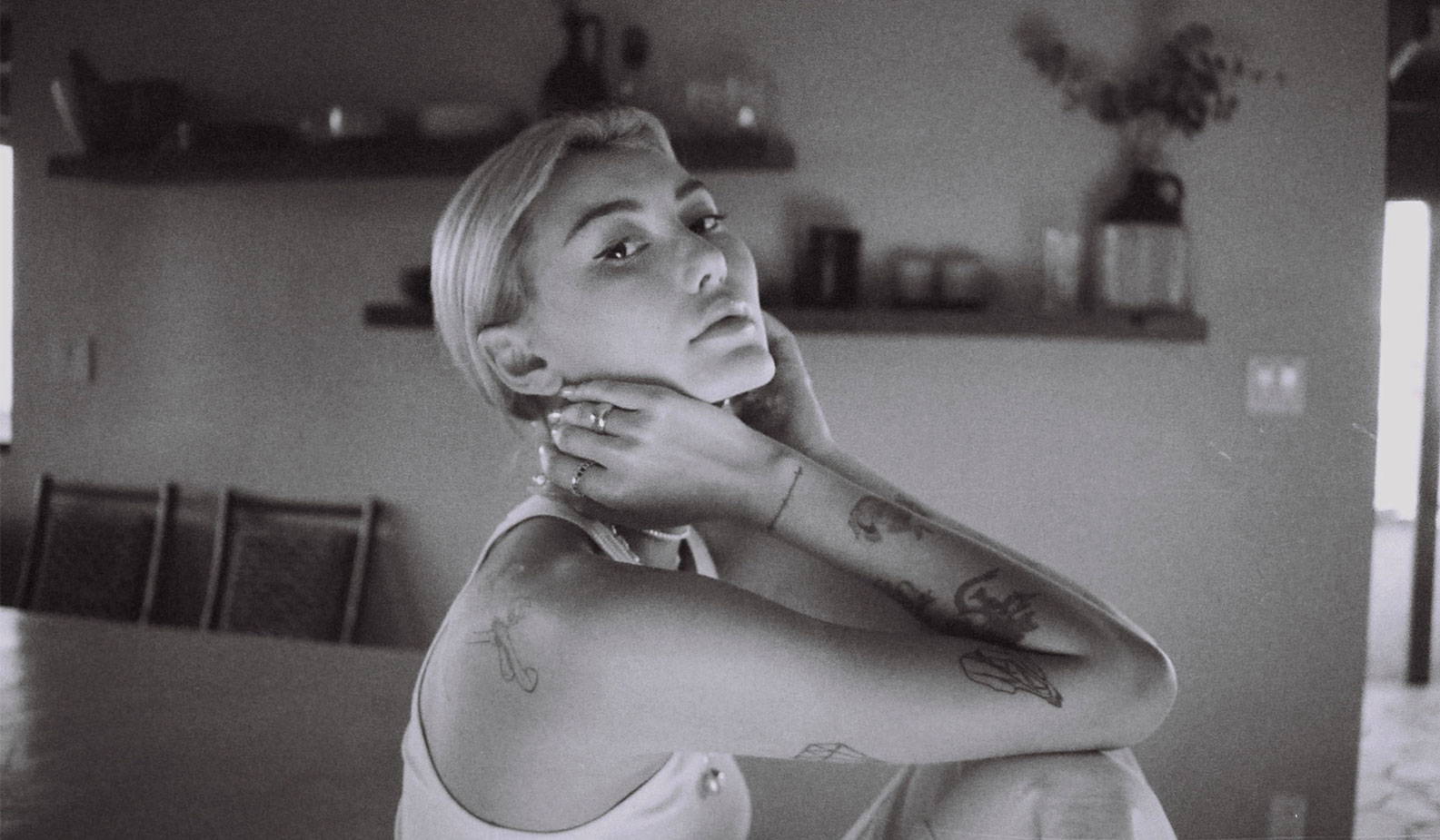 01 / 25
INTERVIEWS
The Profile: Amalie Gassmann
Everybody has a story about beauty. In Rose Inc.'s The Profile, some of the world's most intriguing people share theirs. In this intimate interview series, we get (virtually) up close and personal to explore their definitions of beauty, path to self-confidence, and the power of femininity. Featuring imagery shot through their own lens, The Profile presents these compelling personalities in a new light—one that illuminates their own journey, dreams, and desires while highlighting their unique relationship with beauty.
For model Amalie Gassmann, the term 'global citizen' takes on special meaning. Born in San Francisco, raised in Paris, and college educated in upstate New York, she's trilingual (French, German, and English), multicultural (her background is Japanese, German, and French), and currently working towards adding multi-hyphenate to the list. With a recent degree in Film Production under her belt, she just released her second short film online titled Mess Is Mine, and settled in Los Angeles—the latter of which was a happy accident. "I had just graduated from college and was in LA for meetings before moving to NYC," she explains. "Then the pandemic hit and I was stuck."
Although it wasn't her original intention to settle on the West Coast, she's found a home in her new creative community. "It has been almost a year now and I love it here! The people, the food, the great weather, the creative energy…" We caught up with Gassmann to learn how she's starting the new year, how her relationship with beauty has shifted in her new home, and how she's nurturing her creativity in lockdown.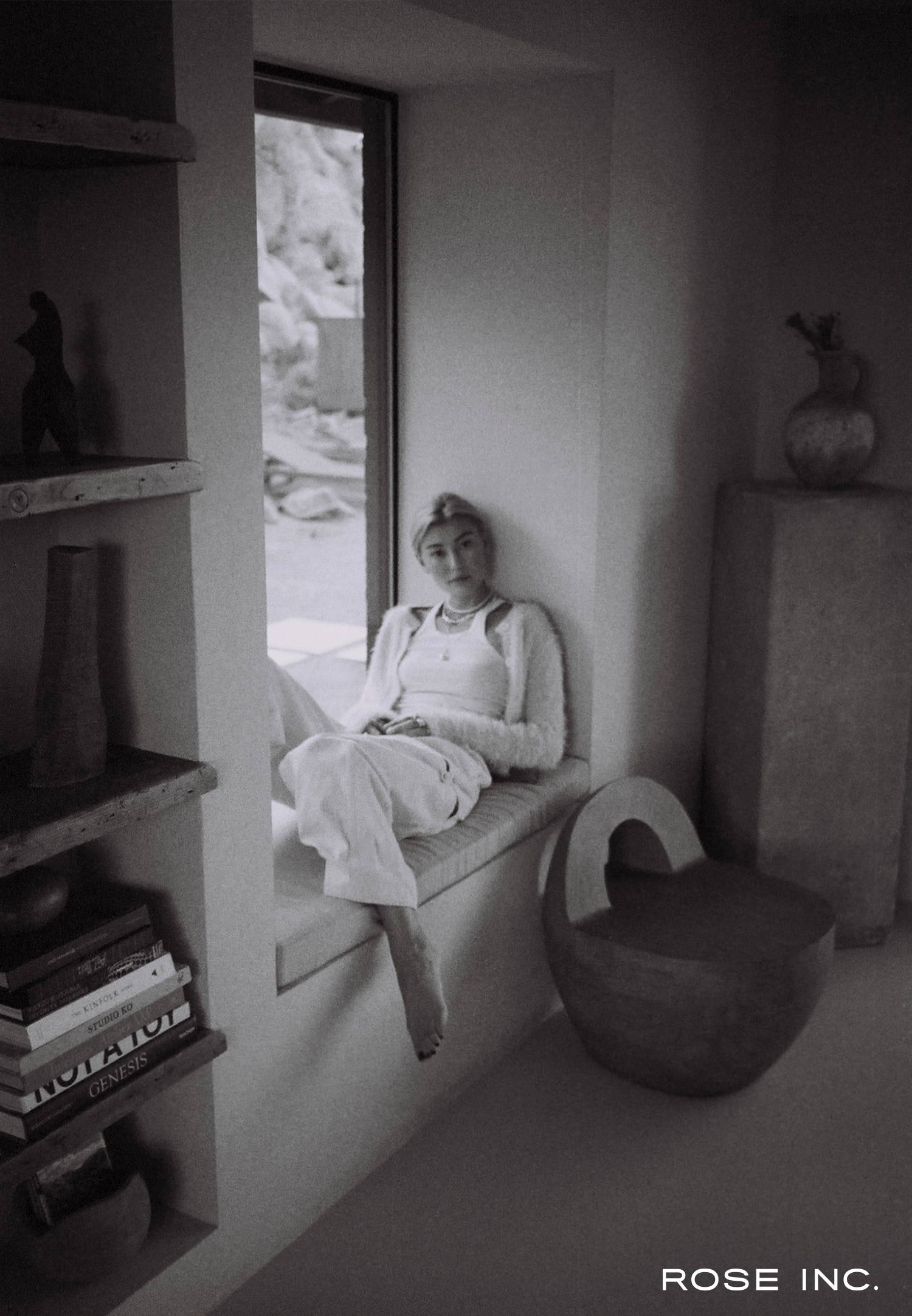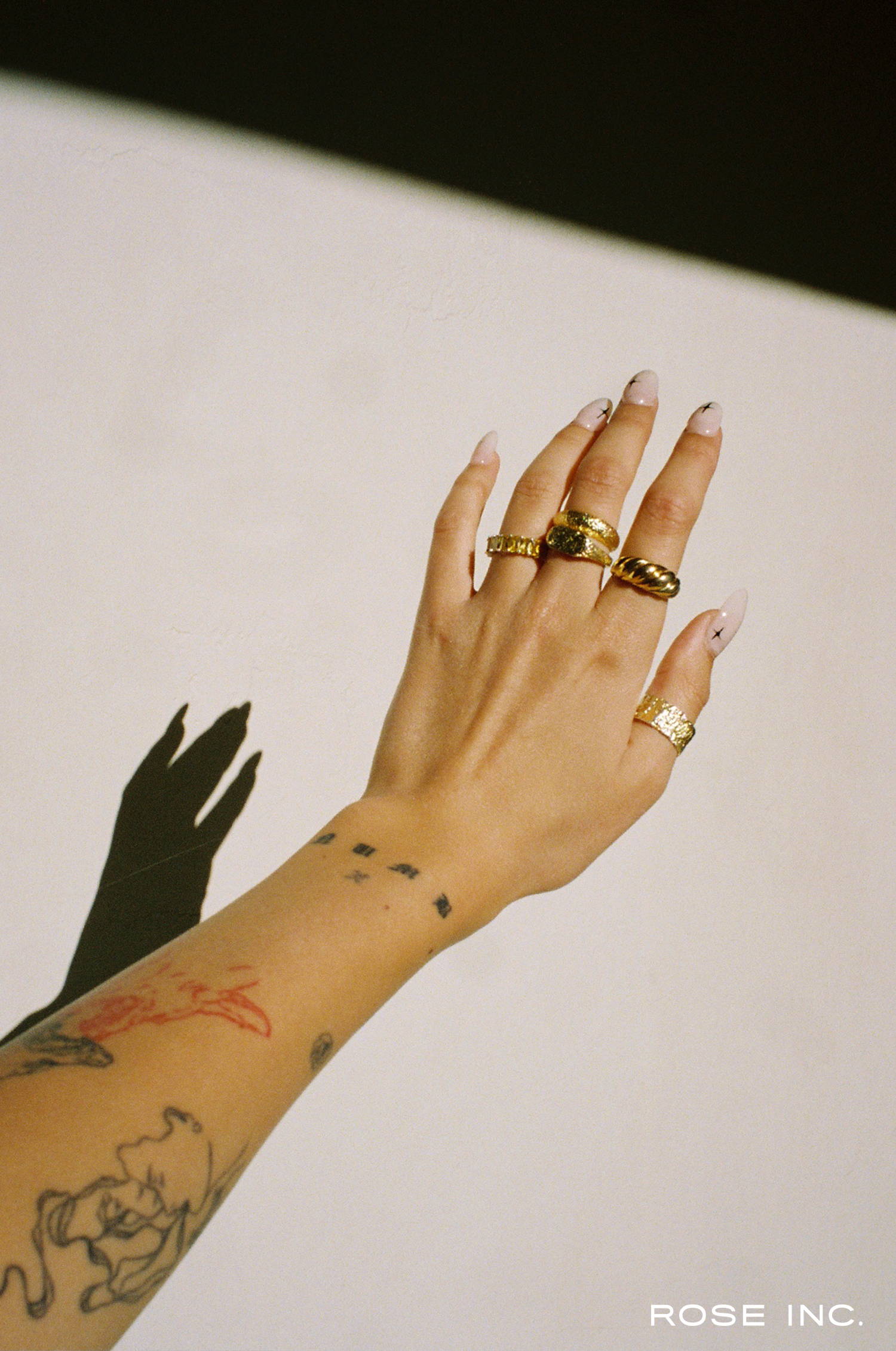 RI:
Happy New Year! Did you set any resolutions, goals, or mantras for 2021?
AG:
Happy New Year to you, too! I definitely want to push myself to write more this year. It's a very lonely process and I often find myself not carving out any time in my days to sit down and face the blank page. I value the unexpected, because with new circumstances there are often hidden opportunities. I have found that this allows for growth in my life. In 2021, I want to keep doing what I love whilst taking time off to recharge and be kinder to myself. My mantra is: Do what you love, put in the hard work, and it will all come back to you!
RI:
The global pandemic has changed so much of our everyday lives. What have you learned about yourself over the past year?
AG:
What a roller coaster of a year! The pandemic has taught me to think differently, adapt, and accept that life will never quite be the same. It stopped me in my tracks and I feel like I was forced to see the bigger picture instead of just having constant tunnel vision. I appreciate the little things more, the people around me, and the accomplishments I have achieved—big and small.
RI:
How have you maintained inspiration in the global pandemic?
AG:
Whenever I feel stuck or in doubt my go-to is films and books. I love discovering new movies, rewatching my favorites, researching filmmakers I respect, and reading. This remedy keeps me inspired and reminds me of the importance of telling stories.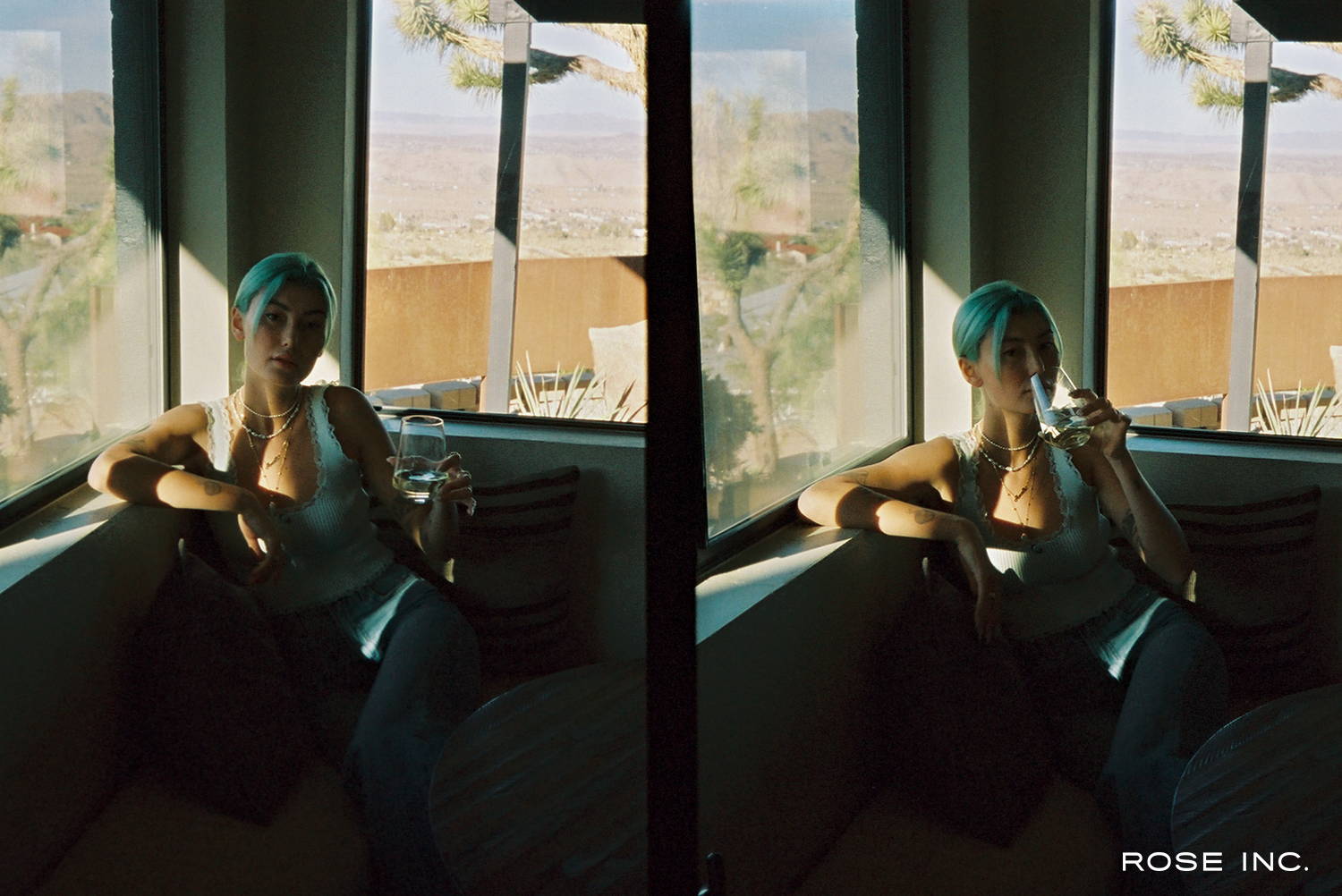 Do what you love, put in the hard work, and it will all come back to you.
RI:
What is your health and fitness been routine like?
AG:
I feel my best when I eat mostly plant-based and occasionally practice intermittent fasting. I love it when I am able to workout consistently. I used to do a lot of sports back in high school so now as I'm older I like to try it all and stay active, like running, swimming, yoga, pilates, boxing, and riding the Peloton. Working out is great for my mental health and allows me to take a break from my day. 
RI:
You grew up in Paris but currently reside in Los Angeles. How would you compare the beauty ideals in these two cities?
AG:
It's so interesting because from my point of view, [Parisians love to wear] the "no makeup-makeup" look—more minimalistic and casual chic. In LA people seem more interested in the latest products, makeup tutorials, and are driven by wellness and athletics.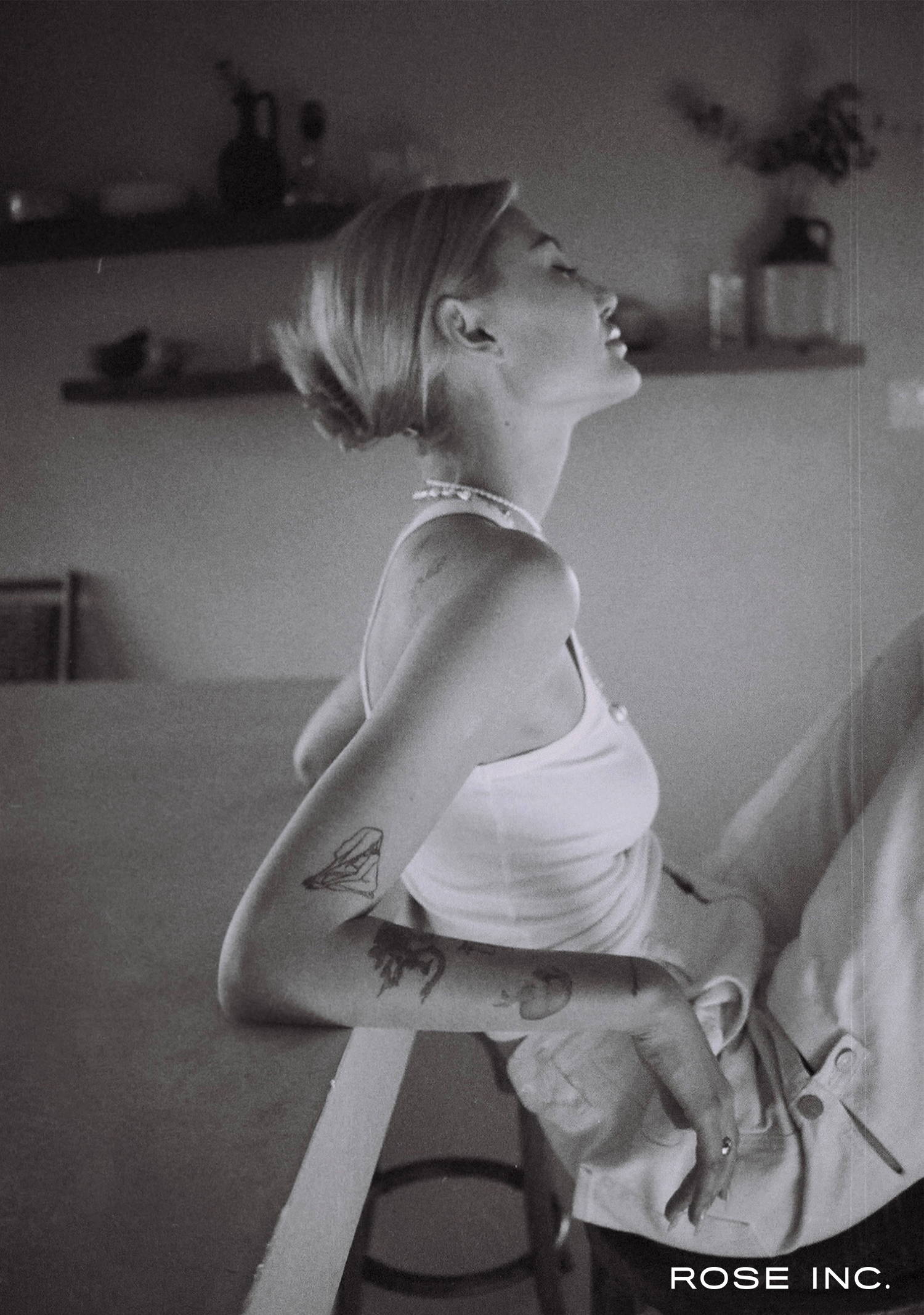 RI:
What is your skin-care regimen like?
RI:
What does your day-to-day makeup look like?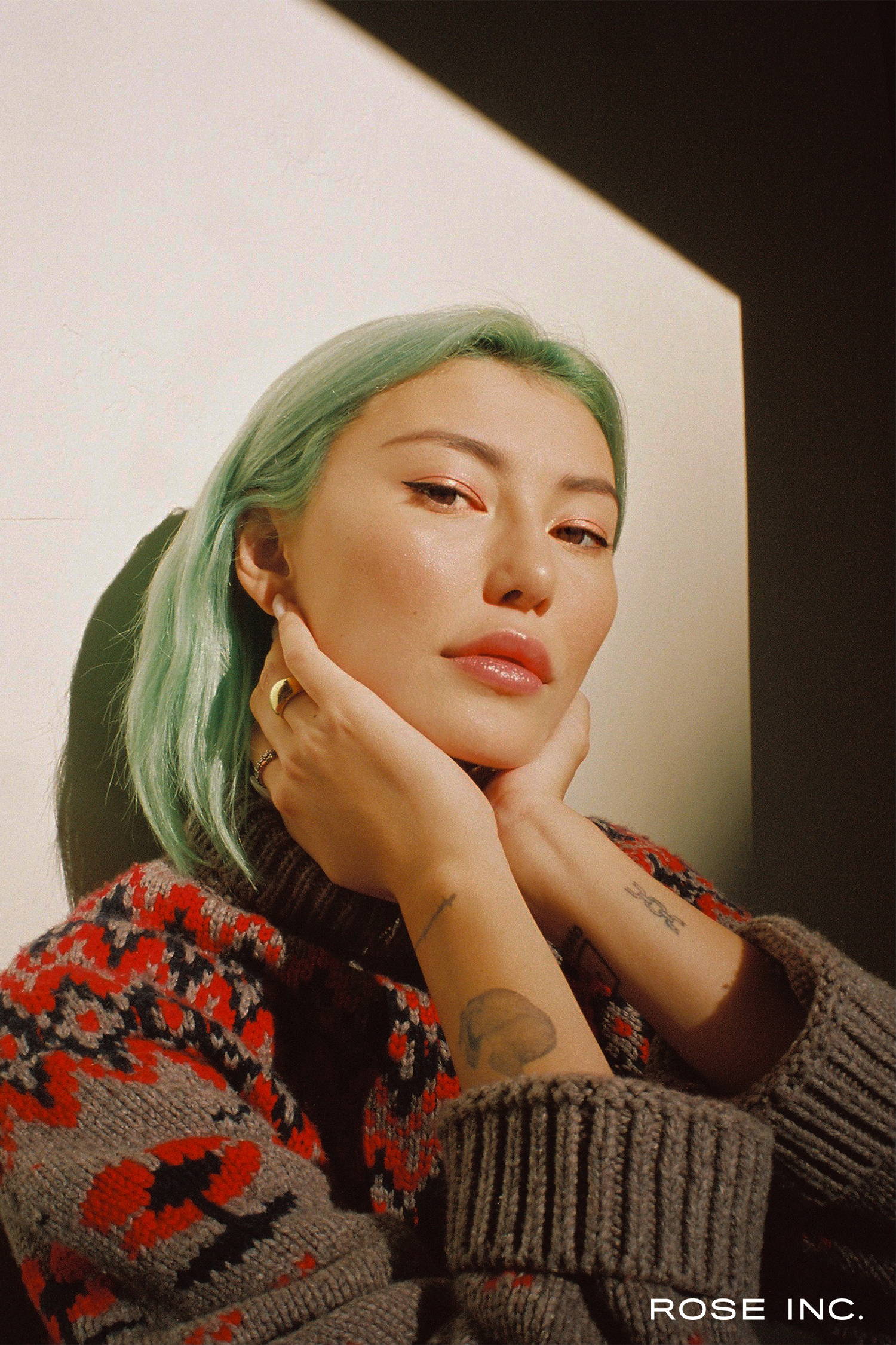 RI:
What are some of your go-to tricks for makeup application?
AG:
I like using a little bit of oil serum before I start applying my makeup; I feel like it makes my skin dewy and adds an overall glow! When I contour I make sure to accentuate my jawline and add a little bit of blush on my nose. In terms of skin care, I recommend putting sheet masks in the fridge!
RI:
How has your relationship with makeup changed through the years?
AG:
Makeup was introduced to me through modeling. As I grew up, and was trying to find my own personal style, I was also experimenting with makeup and would go a bit overboard with smoky eyes, red lips, and intensely drawn-on eyebrows for the daytime! Throughout the years I've toned it down and found what works for me. I've learned from makeup artists on set and created my own version of what I like when it comes to daytime and evening makeup looks. I love using color now and experimenting with more intricate looks!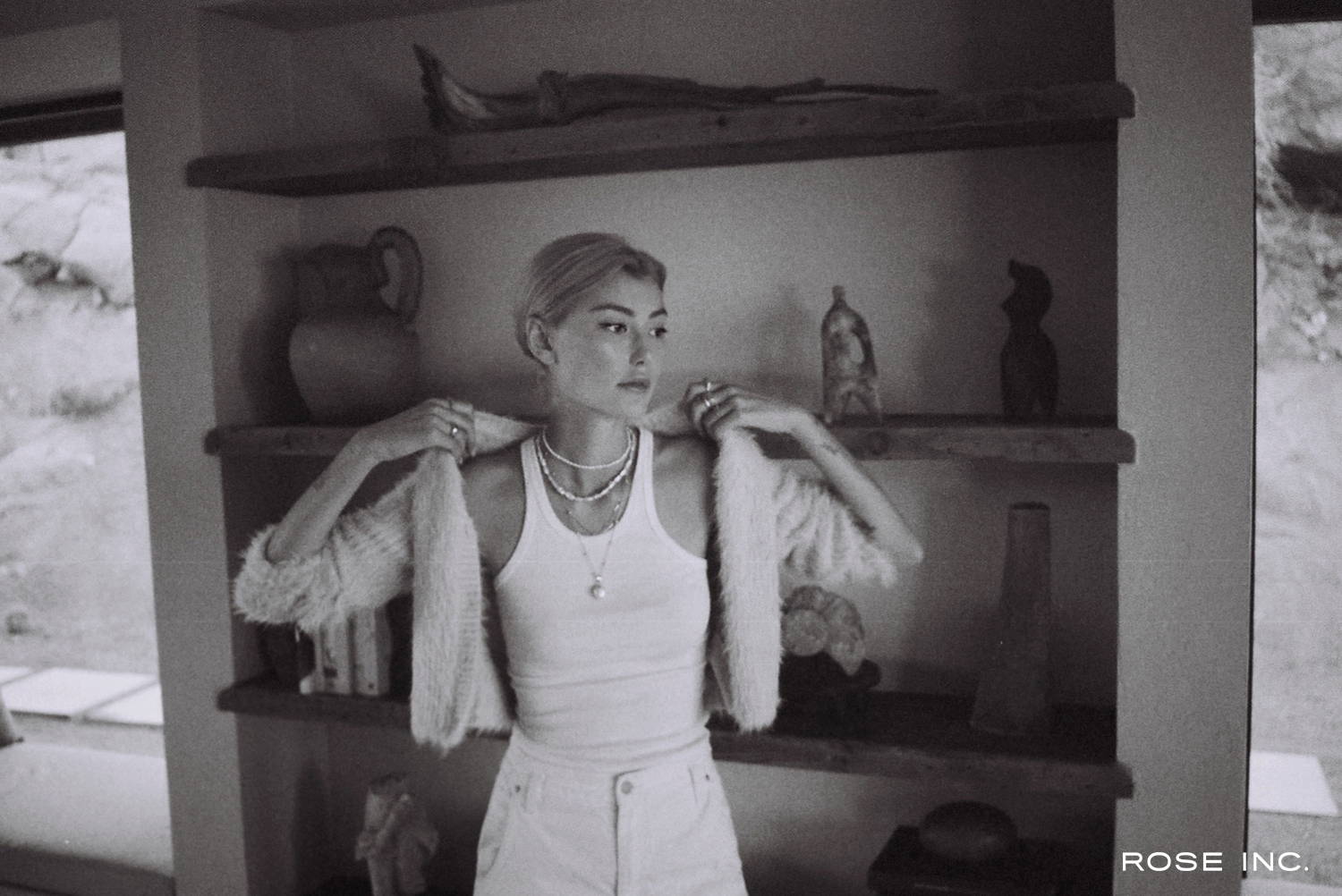 RI:
When do you feel most confident in your beauty?
AG:
When I'm working on set, directing, accomplishing my goals, and creating.
RI:
When do you feel most desirable?
AG:
Despite the current situation, I still love dressing up, doing full glam, and wearing a dress and heels for an at-home date night with my boyfriend!
RI:
What would someone never guess about you?
AG:
That I'm actually quite shy and very clumsy.
RI:
Where do you see yourself in five years?
AG:
As we all know, plans can change, but the one thing I can say now is that I hope to be able to continue doing what I love.