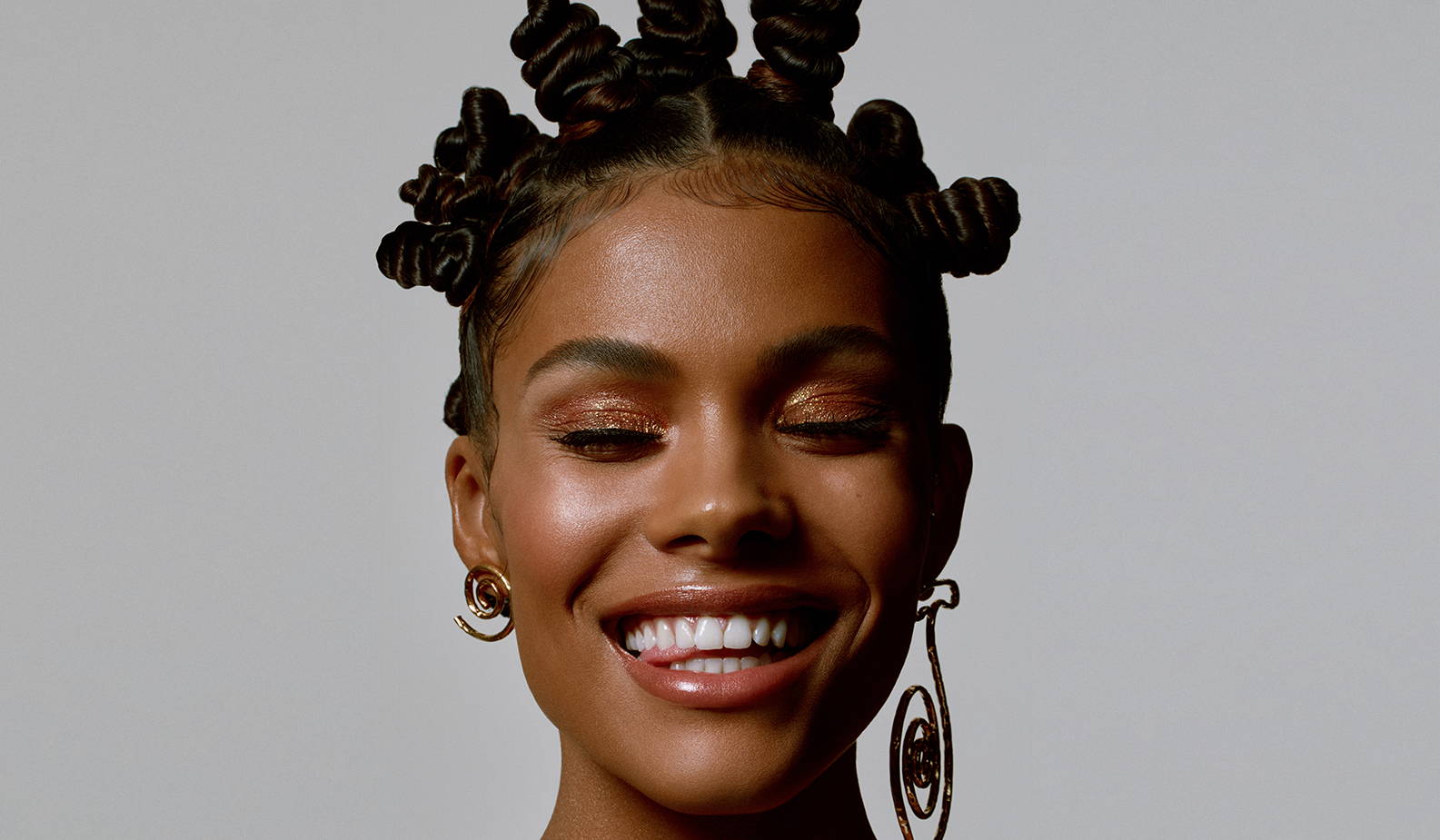 06 / 03
AIR TUTORIALS
Artist In Residency: Harold James' Golden Hour Glow
Welcome to Artist in Residency, our series that brings the industry's most innovative makeup artists to Rose Inc. for a month of creativity and inspiration. Each week, you'll discover an original look—and the story behind it—created by an artist we love.
Harold James was working in finance in Paris 10 years ago when his life changed forever. A good friend, who was an American makeup artist, had double booked clients and phoned James for a quick favor. "He asked me if I could take care of one of the clients and I thought, 'he's crazy' because I had never done makeup, I had just observed him doing makeup," James recalls. "Just imagine a guy working in a bank, doing makeup." Still, he didn't hesitate to show up for a friend in need.
Shortly after James arrived, his friend whisked one client into another room and left James with the other. "I was super scared, of course, because it's my first time and I was sweating," he says, noting that he'd always loved watching his friend work from afar, so he knew his way around the nearby makeup kit. "She wanted a smoky eye...so I did a smoky eye." A little while later his friend returned to realize what had been lost in translation: James was meant to bring her tea and keep her company, not start her makeup, but it yielded an unexpected end: "The client was happy with the result!" James says. After a laugh over the miscommunication, a new reality came into focus: James had an exceptional amount of natural talent and his days at the bank were undeniably numbered.
James soon found himself in an assistant position in New York for six months, then Tokyo for nine more. "I realized that from one place to another, the approach to makeup is not the same," he says. "It was the best shock and I decided to take a year off to travel to different countries to understand the philosophy and the approach of beauty to each culture." Gleaning inspiration in China, South Africa, Brazil, and Dubai, James returned home to France with a new perspective. "It really changed me," he says. "Even today, when I take care of a client, the first questions for me are, 'what is your background? What is your belief? What is your culture?' From that, I can start doing my makeup."
Fast forward a decade and taking a chance has paid dividends: James' artistry can be seen in Vogue Italia, L'Officiel Paris, and Harper's Bazaar; his client roster includes Kendall Jenner and Carolyn Murphy; he's worked on campaigns for Dior and Louis Vuitton; and he is an ambassador Marc Jacobs Beauty. For these reasons and more, Rose Inc. is delighted to welcome James as our June artist in residency alongside his longtime friend, and model, Tina Kunakey.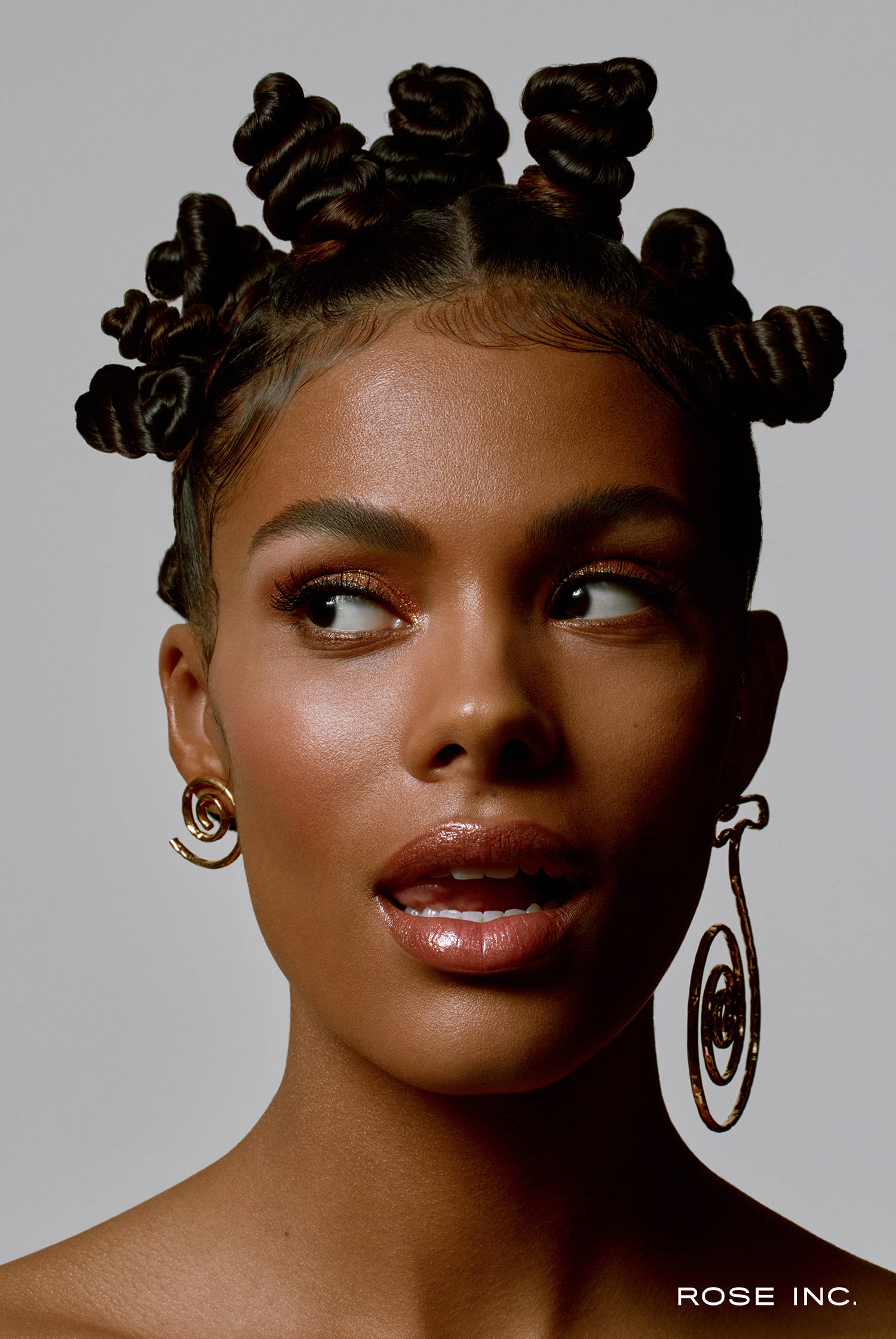 His Residency Inspiration:
For James, making a client feel powerful and confident has everything to do with tapping into the moment—including the location. "If I go to Brazil and don't use enough makeup, it's a huge fail and my client won't feel powerful, so she might add makeup in the car," he explains. "But in France, if I use too much makeup, it's a real disaster and she might remove it in the car." For his first week in residency, James channelled a moment shared between himself and Kunakey: Golden hour spent on the beach in Brazil on holiday. Whilst undeniably beautiful, translation is tricky. "It's the skin," James says about the focal point of this glowing look. "It's like skin under the sun, but not at noon, more like 6 or 7 p.m."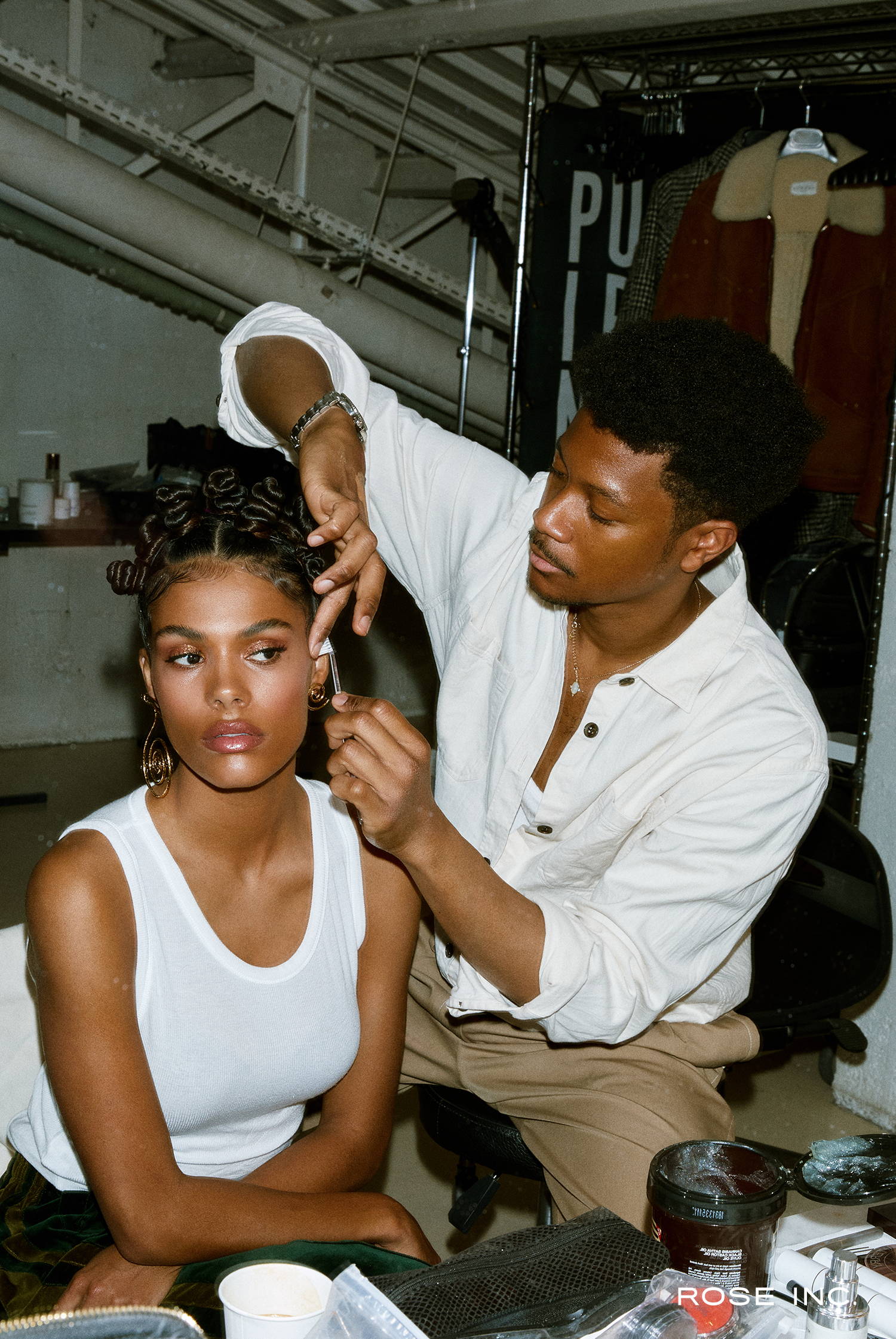 Behind This Look:
"I kept the skin very natural, very pure, with a little touch of color on the cheekbones," James says about Kunakey's complexion for this look. To create a dewy, hydrated base, James first massaged Dr. Barbara Sturm Hyaluronic Serum over the model's complexion before adding Joelle Ciocco La Source Radiance Emulsion. Liberal foundation might feel misplaced in nature, as could bright blush on bare skin, so James mixed a little of each together on the back of his hand. With the correct mix of Glossier Cloud Paint Cream Blush in Dawn and Marc Jacobs Beauty Caffeine Concealer and Foundation ready, he lightly applied the subdued shade to Kunakey's cheeks. "You can use this trick with eyeshadow and lipstick as well," James says. "Mix it with a little bit of foundation and it's perfect. It's so natural, so beautiful."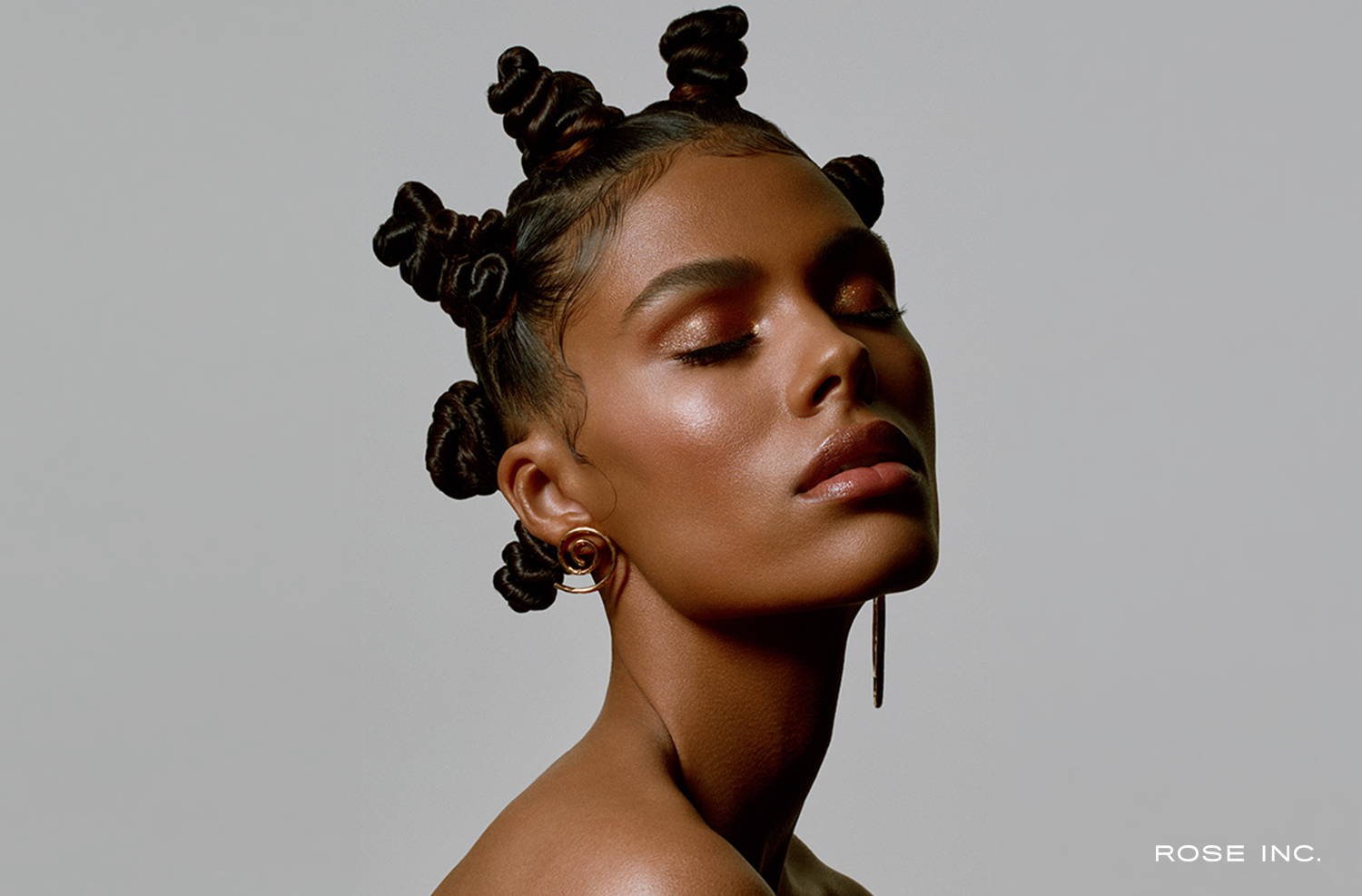 Mix it with a little bit of foundation and it's perfect…