06 / 06
INTERVIEWS
Beauty Editor Lauren Valenti Shares Her Entire Beauty Routine
Everybody has a story about beauty. In Rose Inc.'s The Profile, some of the world's most intriguing people share theirs. In this intimate interview series, we get (virtually) up close and personal to explore their definitions of beauty and path to self-confidence. Featuring imagery shot through their own lens, The Profile presents these compelling personalities in a new light—one that illuminates their own journey, dreams, and desires while highlighting their unique relationship with beauty.
Despite her long-standing career in beauty, Brooklyn-based editor Lauren Valenti didn't always embrace her commanding curly mane. Before landing at Vogue as its senior beauty editor, she held positions at the now-defunct Styleite and Marie Claire. Before that, she interned at Harper's Bazaar and Elle. It was during her tenure at Marie Claire that she says she came into her own, aesthetic-wise. "It was partially getting older and more confident, but also a sea change in culture at large, I think," she says. "I started embracing and unpacking the emotion behind my most individual beauty traits, namely my curly hair, which I'd spent the majority of my life loathing and straightening. It really illuminated the storytelling aspect of beauty, which is what excites me most."
With nearly a decade of working in the industry, Valenti knows her way around all things beauty, so we caught up with her to discuss the innovations and brands she's excited about, her first beauty memory, and, of course, her hair routine.
RI:
We've been in a global pandemic for over a year now, how have you been holding up?
LV:
It's been a surreal year and I, like so many, have grappled with a range of heightened emotions, from grief and sadness to deep, deep gratitude. 
RI:
What are some things you've learned about yourself during this time?
LV:
Having normal life come to a grinding halt forced me to not only slow down but really hold a mirror up to myself—particularly amid all the year's deeply important social reckonings. I have learned to be more accountable, confrontational with my feelings—the good, the bad, and the ugly—and have grace with myself through the process.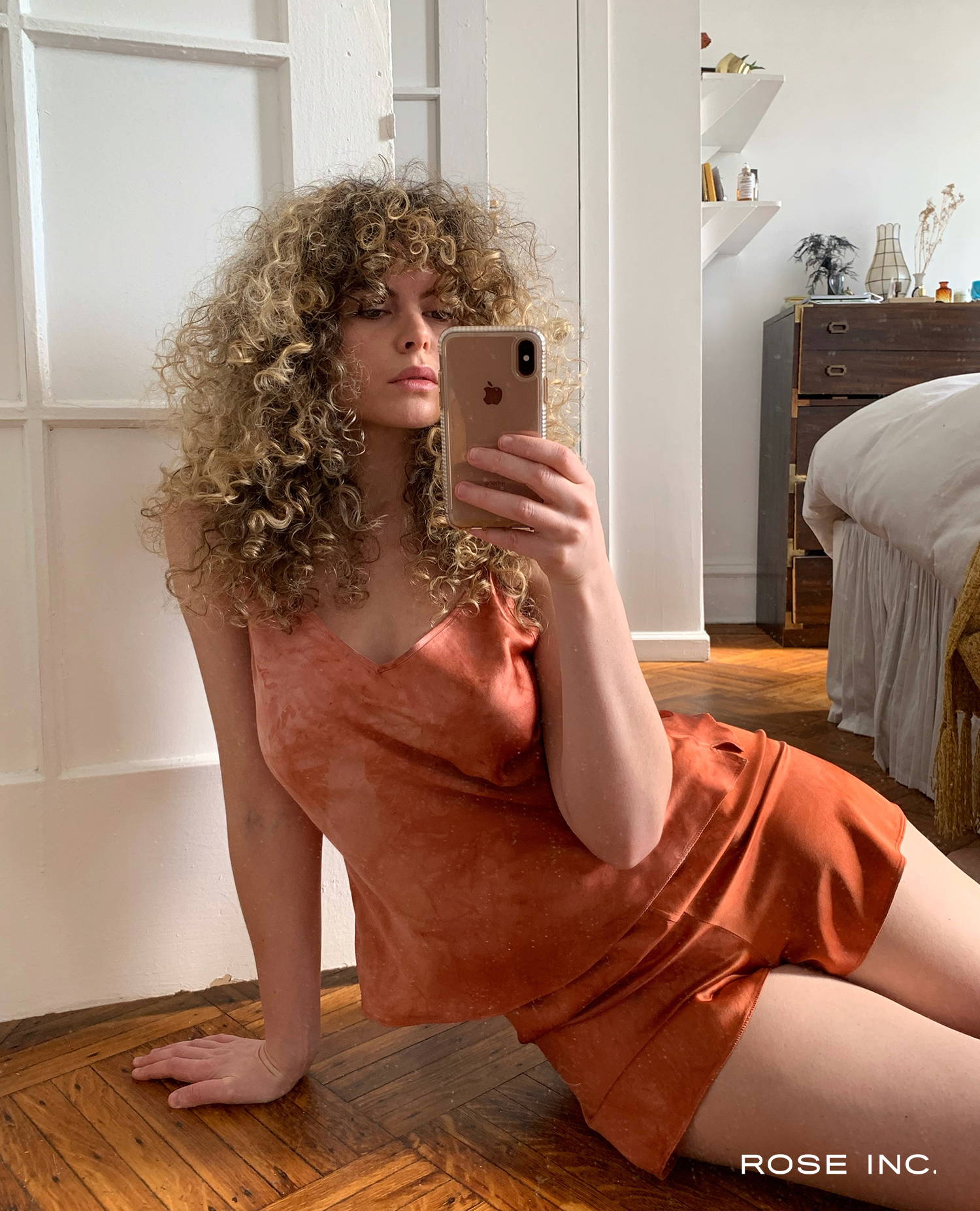 RI:
What are you doing for self-care and especially for your mental health right now?
LV:
Sanity walks! I've always been a serial walker and people watcher, but during the pandemic daily walks accompanied by music, podcasts, and audiobooks have become a lifeline. I've also leaned into Yin yoga and taking really long hot showers with mood lighting and a soothing soundtrack.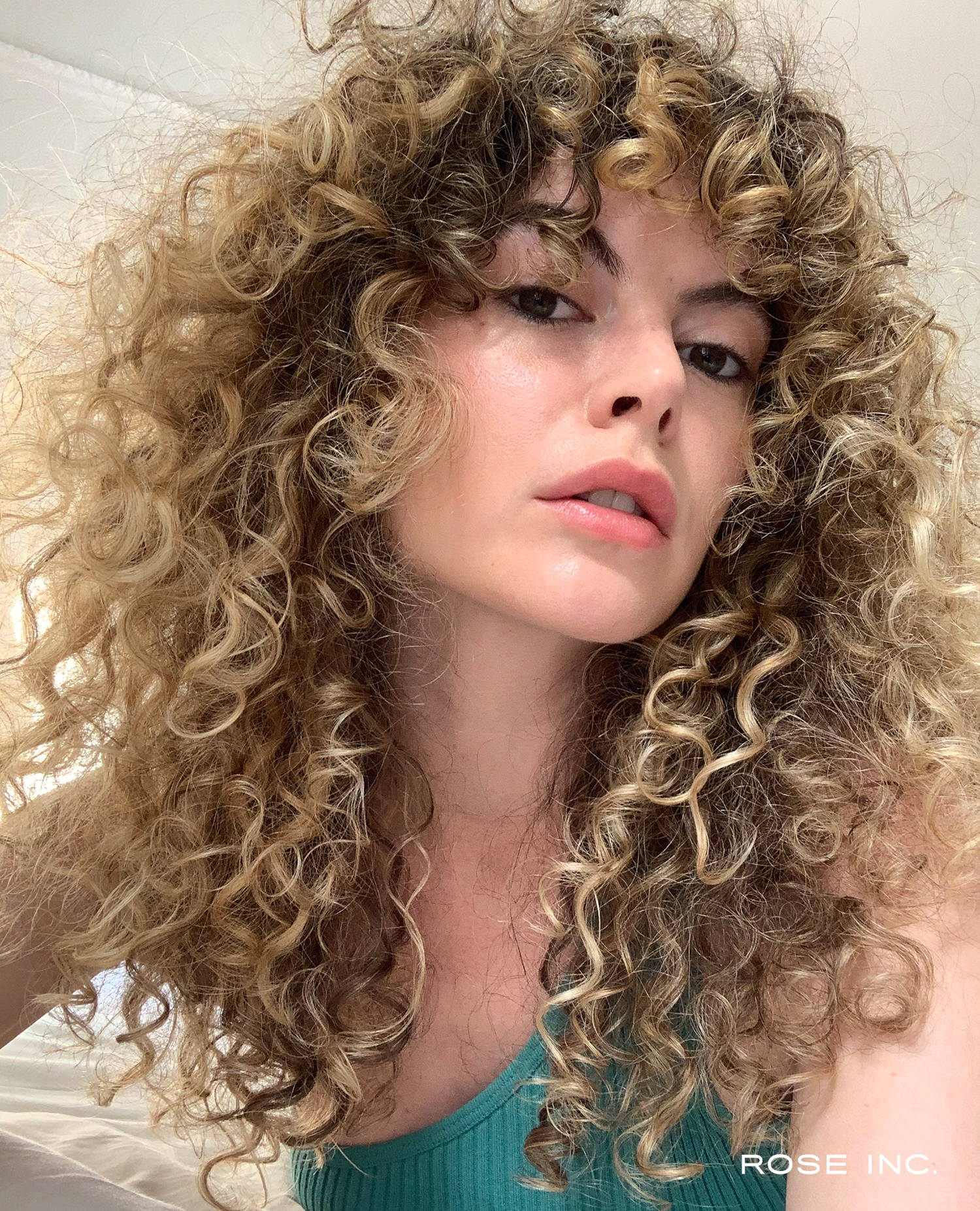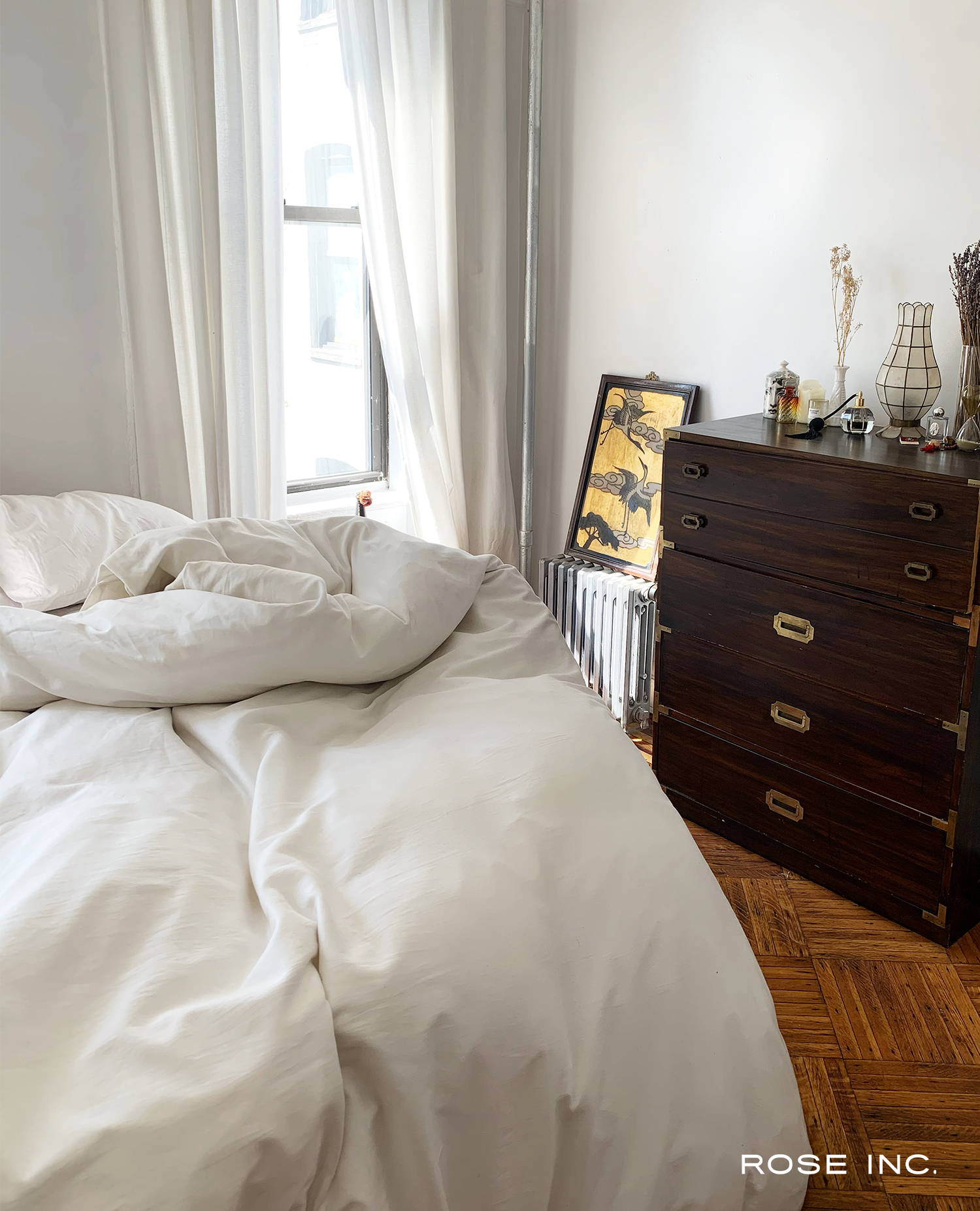 RI:
Do you think your relationship to beauty has changed over the past year at all?
LV:
I've pared things back a bit as daily life has become so much more casual, but besides that, I don't think it's changed too much. If anything, I think it's given me a bolder attitude toward taking risks, like finally letting my friend and hairstylist Mischa G cut my hair into a curly shag. Bangs have been a game-changer! 
...I've always been most drawn to the '70s.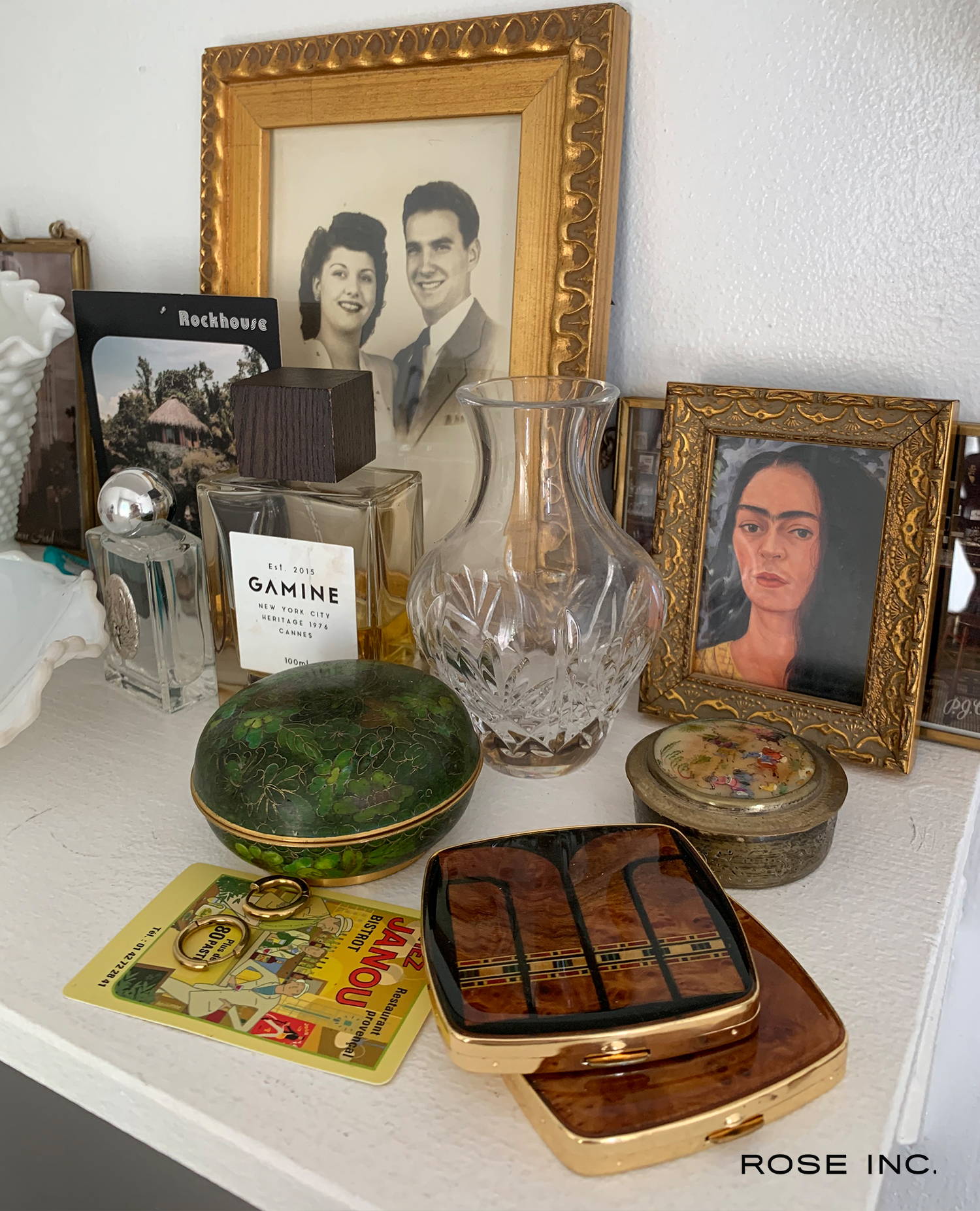 RI:
Who are your beauty icons, past and present?
LV:
Even before the shag, I've always been most drawn to the '70s. Julie Christie and Goldie Hawn in Shampoo encompass so much about what I love about the glamour of that time.
RI:
Do you remember your first beauty memory?
LV:
One of my earliest beauty memories is tearing out an ad for John Frieda Frizz Ease, convinced it would be the thing that finally turned my big, curly hair pin-straight. I was probably like nine years old. Needless to say, it did not.
RI:
What does your skin-care routine look like?
LV:
While I test a lot of different products for my job, at the end of the day I'm a total skin-care minimalist. Particularly as someone with a sensitive, rosacea-prone complexion, I make a point of keeping my regimen gentle and streamlined. As of late, I've been using Kate Somerville's Delikate Soothing Cleanser, SkinCeuticals C E Ferulic serum, Embryolisse's Lait Crème Sensitive moisturizer, and Mara's Universal Face Oil. Once a week I do Renée Rouleau's Triple Berry Smoothing Peel for an ultra-gentle, yet effective exfoliation. And of course, rain or shine, I apply at minimum a layer of SPF 30—usually EltaMD's clear formula.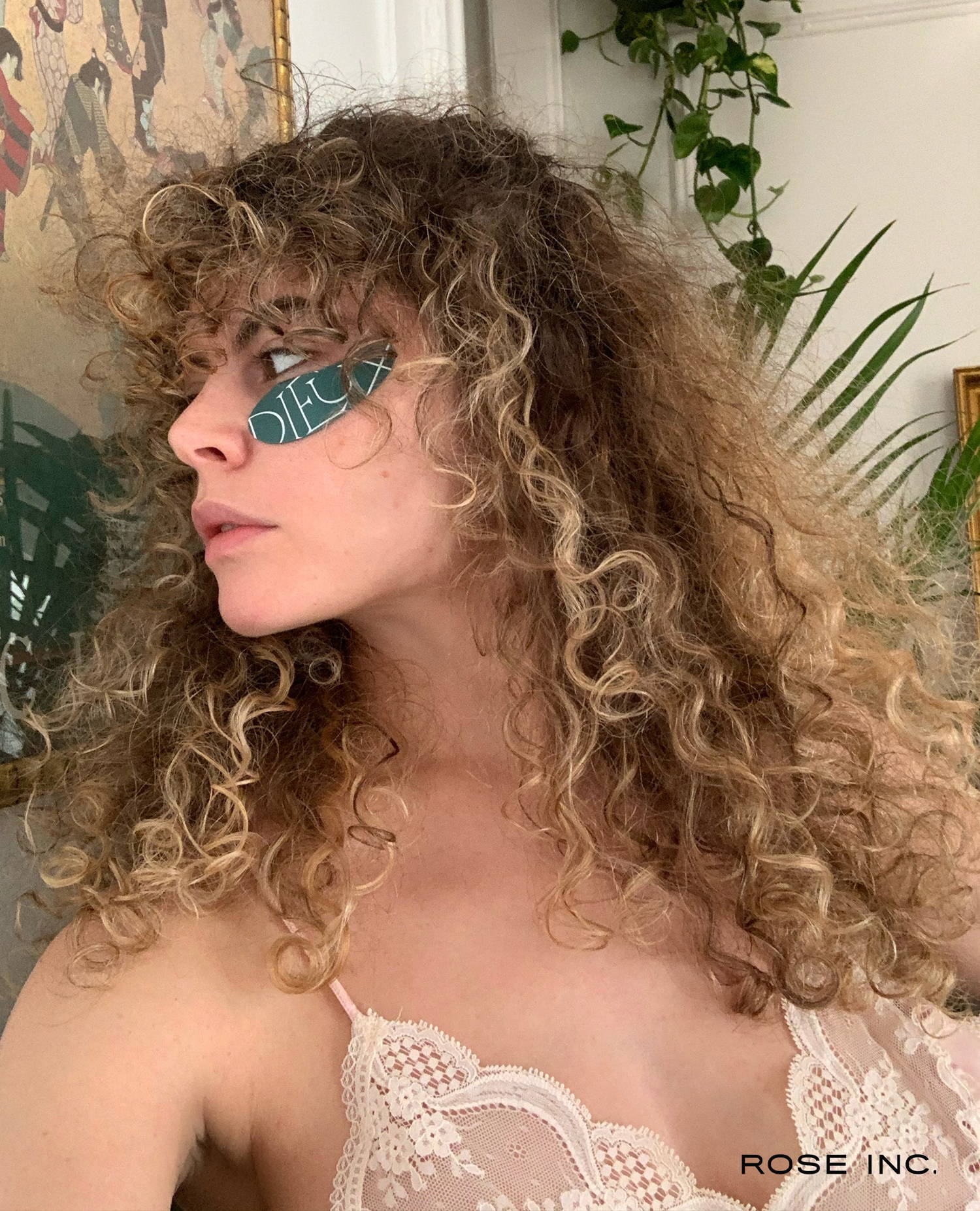 RI:
What about your hair-care regimen?
LV:
There's no way around it, curly hair requires so much care and diligence. I wash my 3B curls about once a week. Usually, on Sunday, I give my scalp and hair the works. I begin with a deep-tissue scalp massage using Act + Acre's Scalp Renew or Fable & Mane's HoliRoots oil and then apply a deep conditioning treatment from roots to tip. I've been loving Dizziak's. Then, I double shampoo my hair—first with a cleansing shampoo, really focusing on the roots, and then a more gentle one all over—and condition with help from Jupiter's Scalp Brush. Shu Uemura's Urban Moisture Shampoo and Conditioner has been in steady rotation for years per the recommendation of colorist Matt Rez. When I get out of the shower, I use a Wet Brush to detangle, glide a curl cream through my lengths, usually Oribe's Curl Control Silken Cream, then scrunch and diffuse with Dyson's Supersonic Diffuser. For optimal volume and definition, I usually reset my curls with water every day or two.
..I test a lot of different products for my job, at the end of the day I'm a total skin-care minimalist.
RI:
What about your makeup routine?
LV:
If I'm in the mood or an occasion calls for it, I will embrace a statement eye or lip any day of the week, but my everyday look is pretty simple: A sheer veil of Giorgio Armani Luminous Silk foundation, swipes of NARS The Multiple Orgasm stick on the highs of the cheeks, and black or dark brown eyeliner tightlined in the lower and upper lash lines. Before WFH, I'd usually draw on a cat-eye, but I've been skipping it most days. Hopefully, my skills aren't too rusty.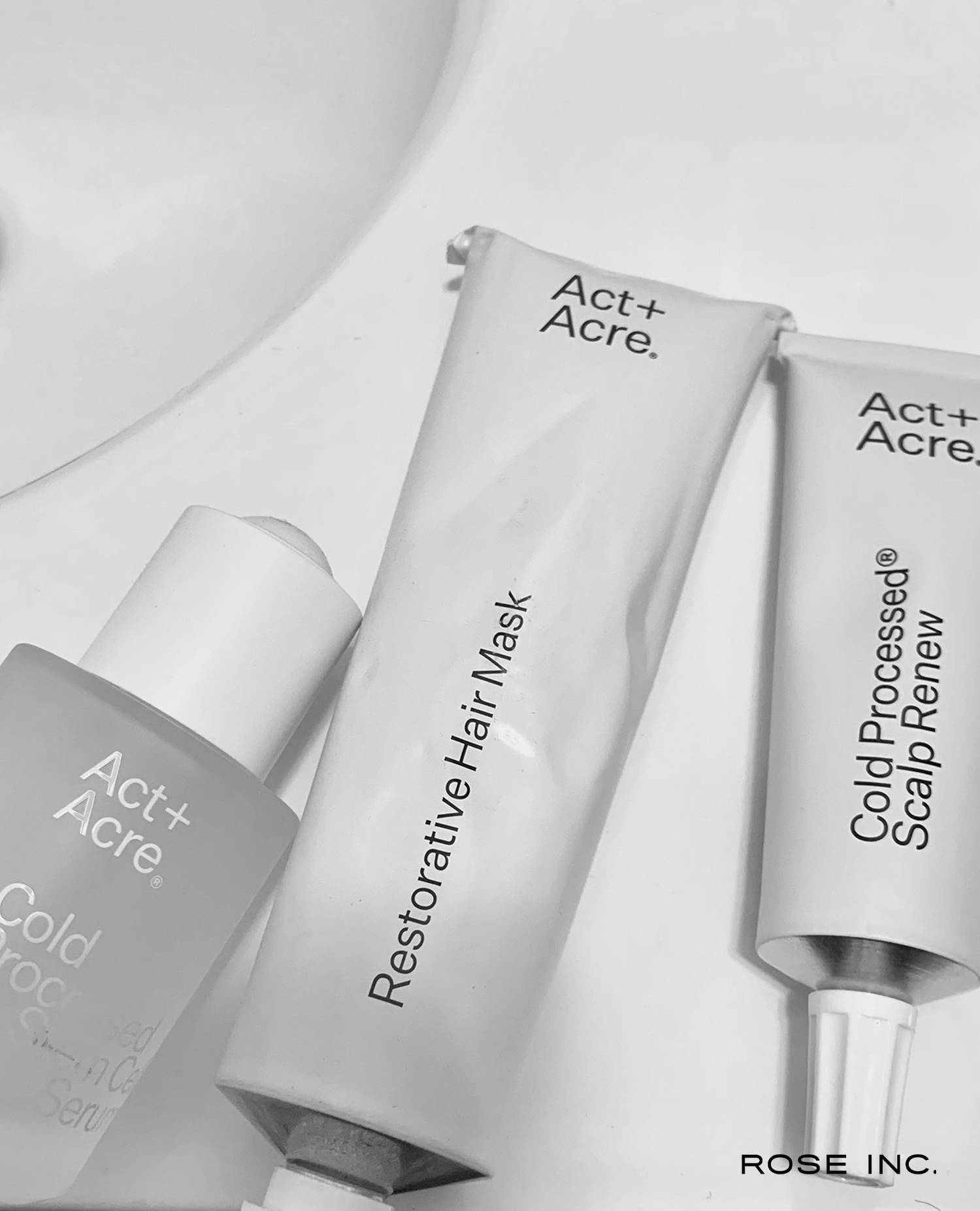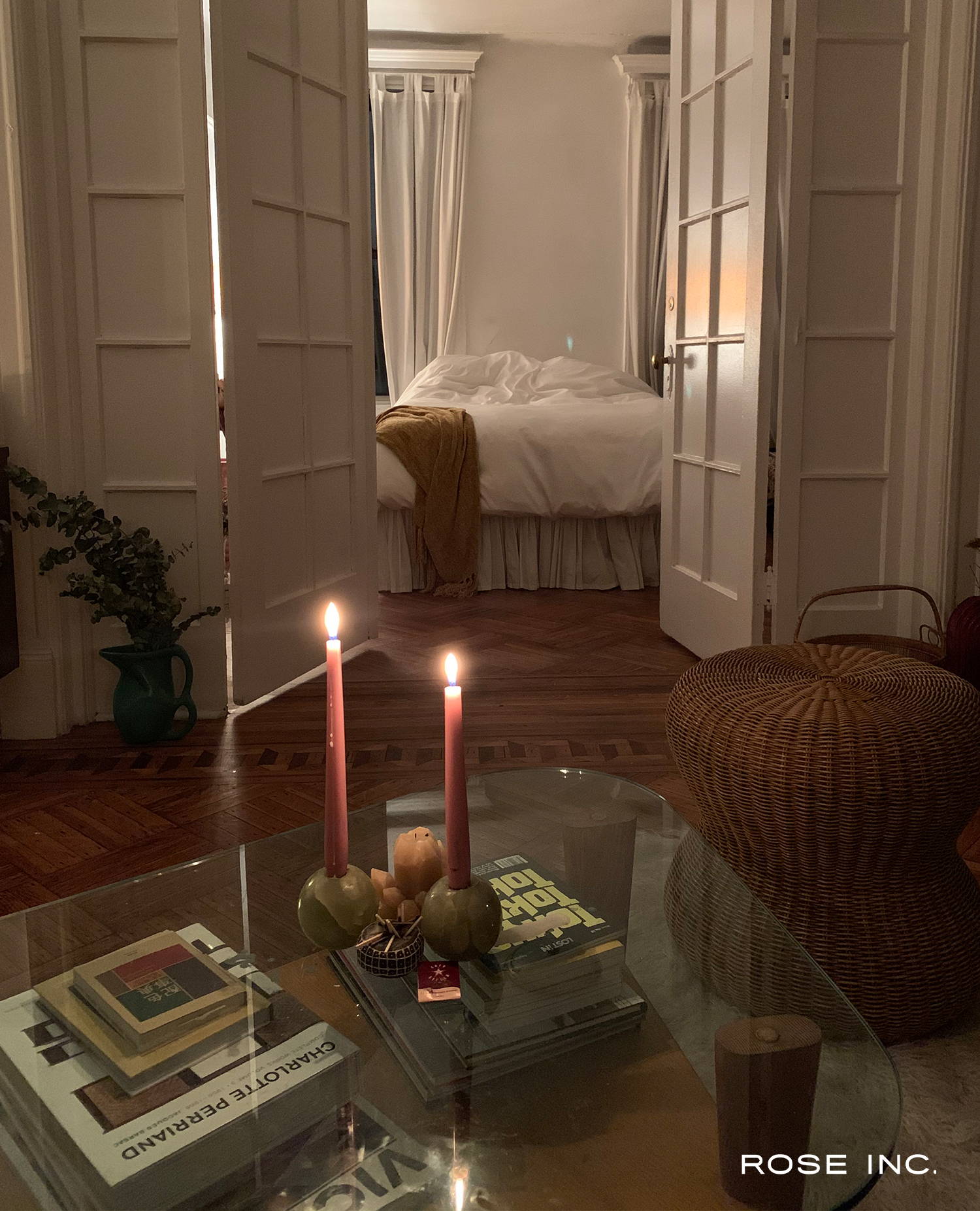 RI:
When it comes to the beauty industry, are there any innovations or specific brands that excite you?
LV:
I'm so passionate about hair care, and there has been a spate of new brands that are not only stylish and innovative but have a strong brand story and sustain a community that's fun to be a part of. For example, I loved learning about how Babba C. Rivera's new brand Ceremonia was inspired by the traditions and rituals, both catering to the Latinx community and bringing a tried-and-true tradition of the Dominican Republic to the masses. One of my favorite follows on Instagram is Dizziak because of their #GoDeeper/ #HairstylesThroughoutTime feature, which gives a brief overview of the history behind and evolution of a certain look, such as braids or ringlet curls. I've also been enjoying the "skinification of the scalp" with experts like trichologist Bridgette Hill, also known as The Scalp Whisperer, and brands like Act + Acre and Jupiter innovating and bucking taboos in the scalp care space.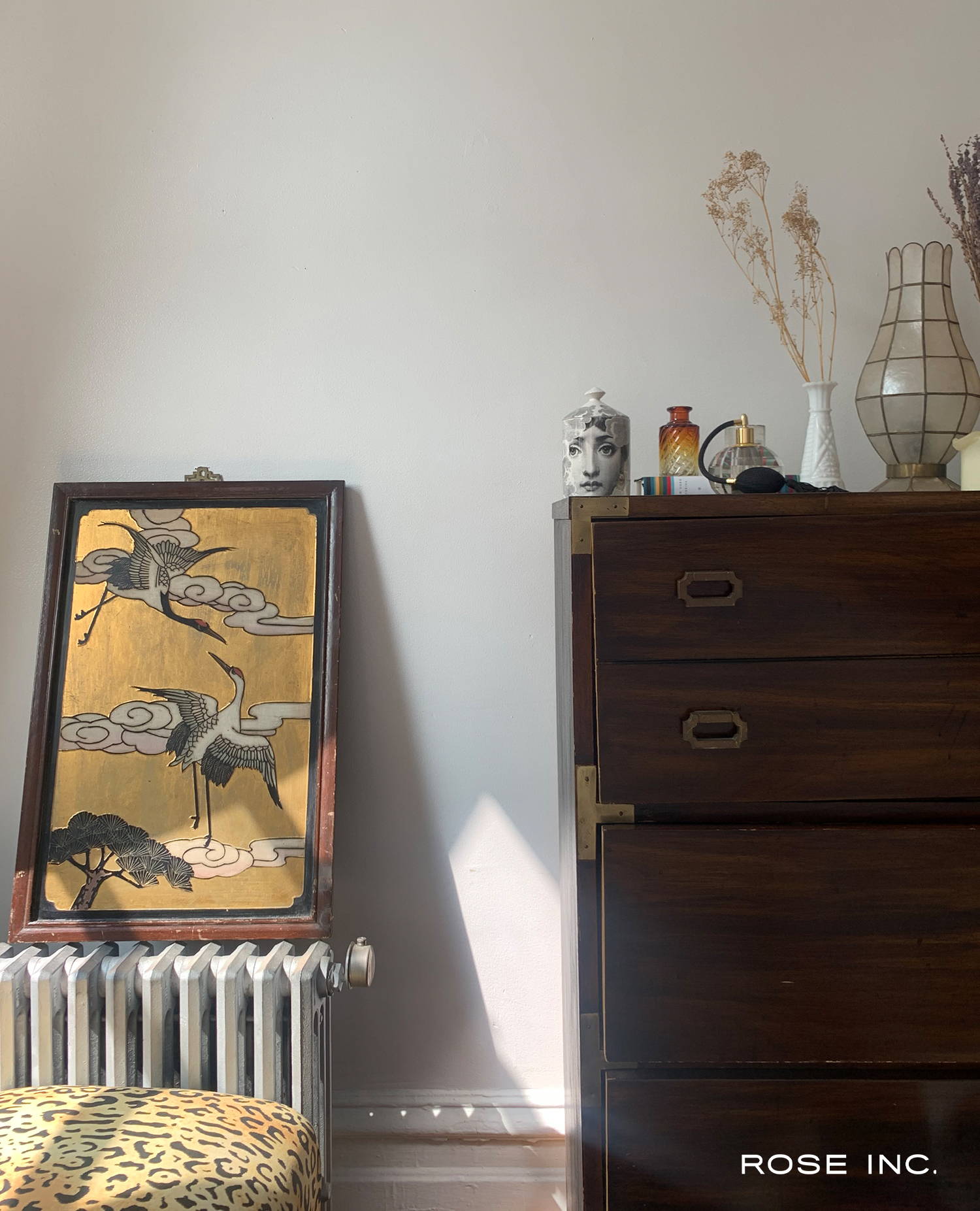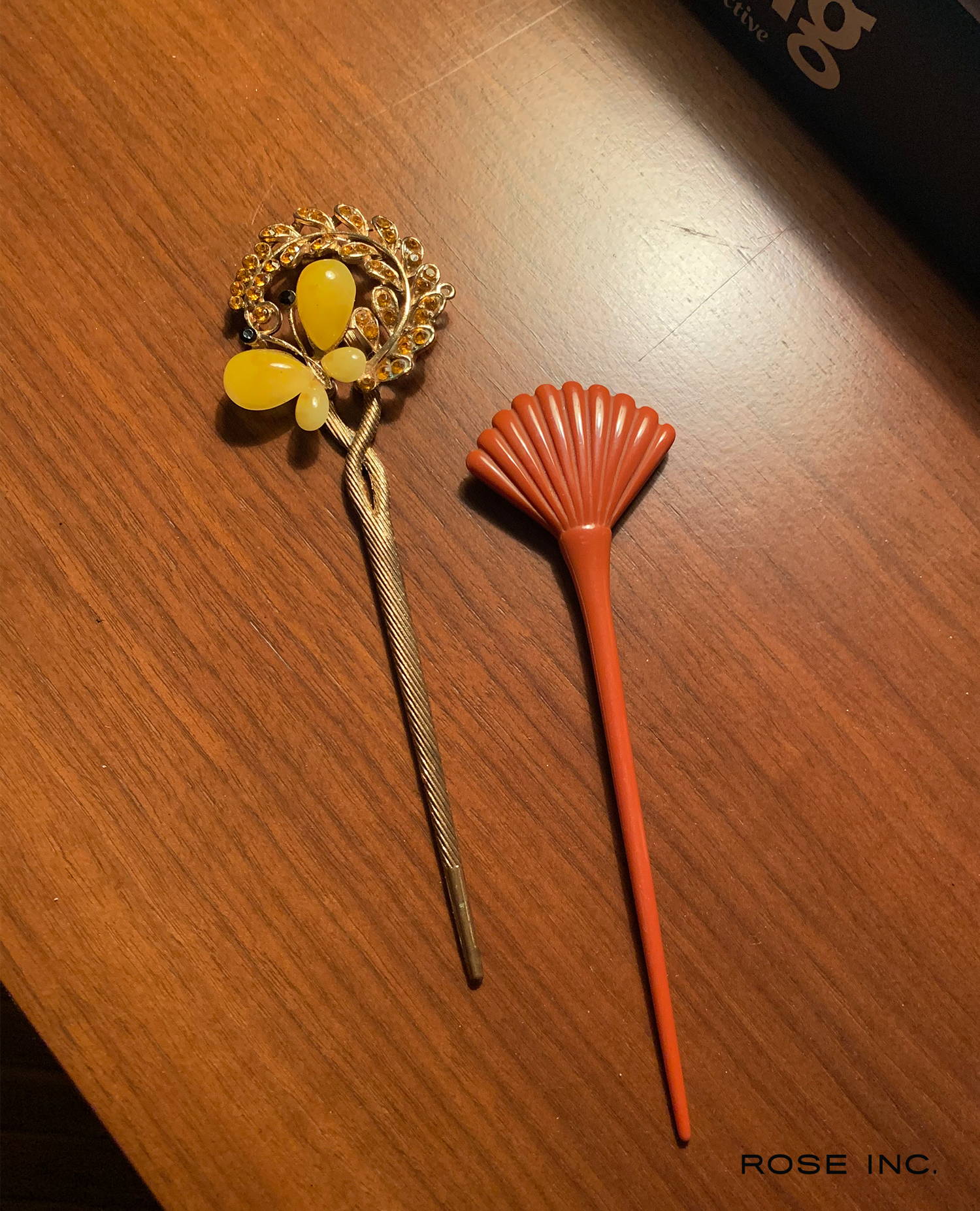 RI:
Do you think there are certain things consumers want from their products one year into the pandemic?
LV:
Right now, I believe social consciousness and the climate-change crisis are top of mind for consumers. It's no longer just about a product that works or looks pretty on a shelf. The shift towards conscious consumerism means purchasing is political and you want to support a brand that not only serves your needs but speaks to your values, whether that's sustainability and/or supporting BIPOC-owned brands. This is not only making the beauty industry a more inclusive and diverse space but one that's much more exciting and inspiring to me. This radical shaking up of the status quo has been long overdue.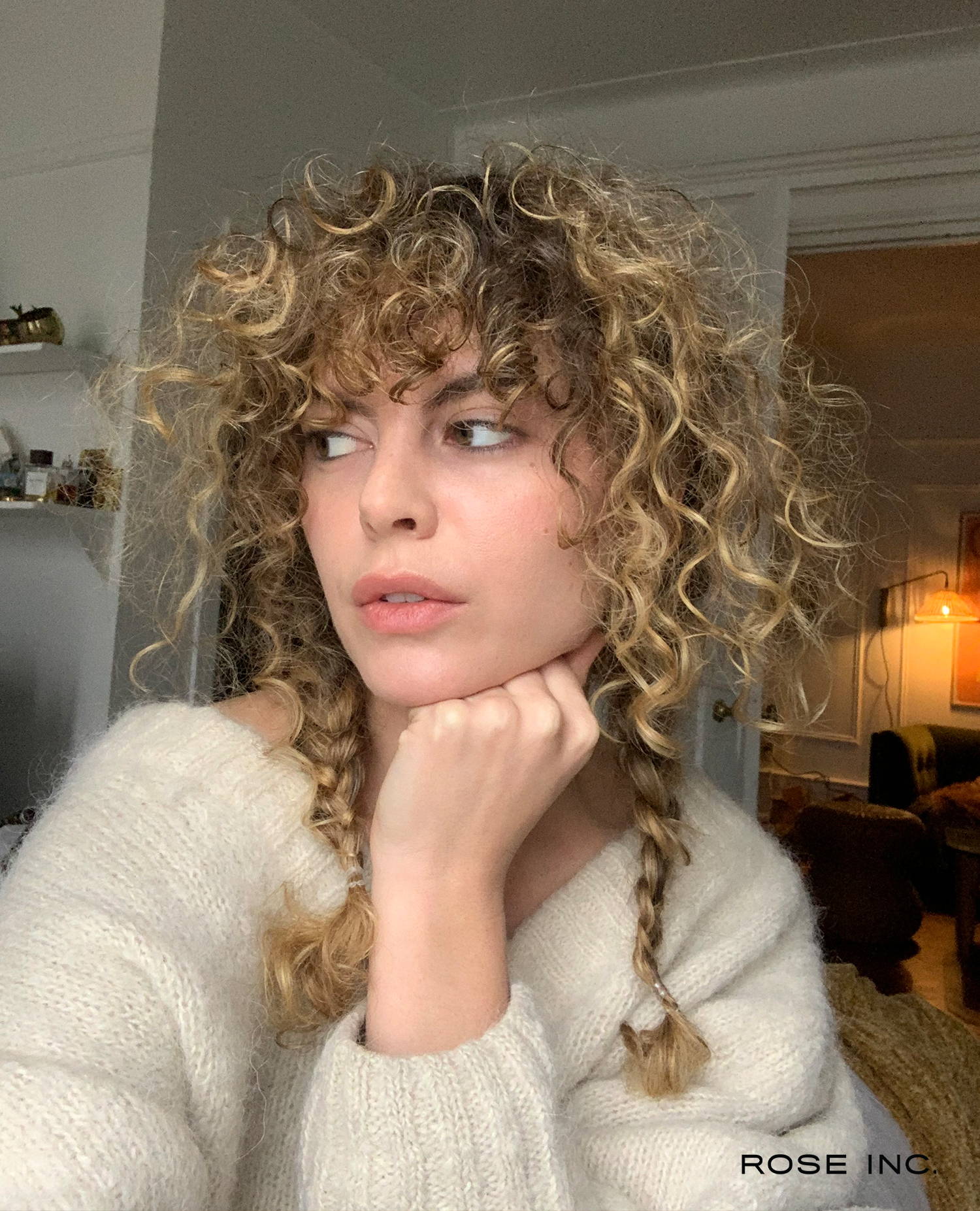 RI:
What's the best beauty advice you've picked up while working as an editor over the years?
LV:
There's no such thing as a one-size-fits-all product.
RI:
Are there new practices and rituals you think you're taking with you out of quarantine?
LV:
Spending more time on self-care in every facet, whether that's embracing downtime or taking better care of my body, skin, and hair.
RI:
Anything you're particularly looking forward to in the coming months? 
LV:
I'm moving into a new apartment with my boyfriend and I'm really looking forward to building a home together; one that we can safely share with our loved ones after a challenging year!