10 / 14
Can a hashtag change your destiny? If you're Lameka Fox, the answer is absolutely. After tagging a few pictures as part of IMG Models' Instagram casting call, she became a model nearly overnight—and just a few months later, she made her runway debut at Marc Jacobs resort. Since then, she's become a Victoria's Secret regular and a Rose Inc. fave. Here, she spills on social media, spirituality, and the skin care advice that she lives by.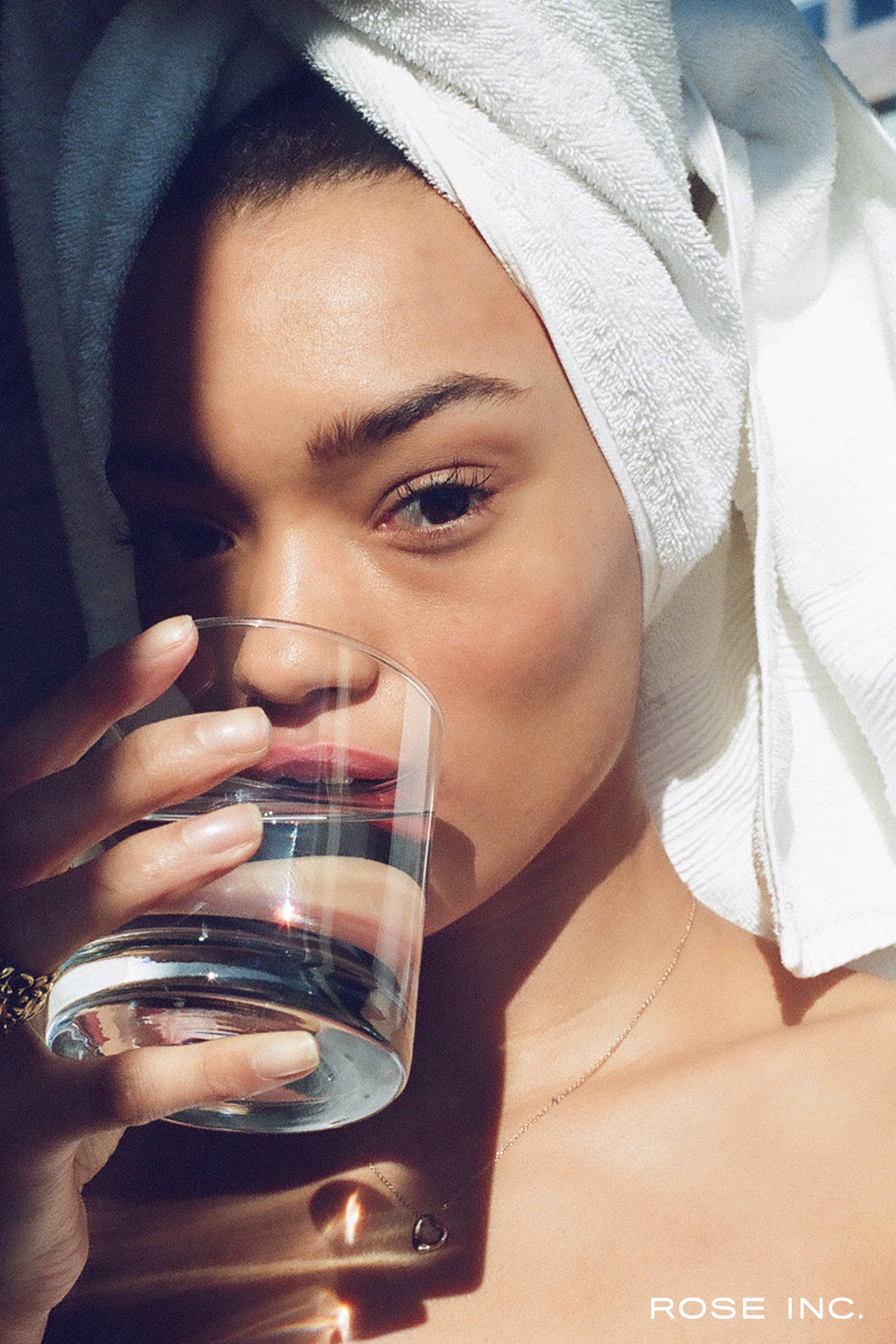 RI:
Hi, Lameka. How are you?
RI:
Good. To start, can you share how your career began?
LF:
Yes. I was discovered four years ago through a digital scouting account that IMG created called We Love Your Genes. I hashtagged a few pictures on my personal Instagram. The next morning, Jeni Rose from IMG Paris asked me to send more pictures. A week later, my mom and I flew out to New York. It's been like how it is now since then. I'm really grateful for everything that's happened.
RI:
Have there been any surprises about modeling? It isn't always as glamorous as it looks from the outside.
LF:
Definitely. I never really understood the actual business aspects of the industry when I was watching and following fashion. It did seem very glamorous—and it is in its own respect—but it also involves a lot of hard work. When I started modeling, I was 17. I was really young and awkward and still figuring myself out. What surprised me most is the work ethic that comes with modeling. It's a fast-paced life, but it's very rewarding in the same way.
RI:
Are there any career highlights so far?
LF:
I've been very blessed to work with so many clients, but I think the one thing that meant so much to me was the first time that I walked the Victoria's Secret show. My god-mom used to get the catalogs in the mail. I was 12 years old—this tall, frizzy-haired kid—and she'd look through the catalog and say, "Oh, you're going to do this one day." I thought it was funny. I remember wanting to do it, but totally not thinking that it was ever plausible, just because I grew up on a farm and I had horses. It just didn't seem like it was a part of my story. So when I booked the show for the first time, I remembered all of those moments as a kid when I would look at the TV and practice my walk. It was something that I manifested for myself.
Whatever's meant to be in your life will come as long as you are conscious of the energy that you're creating.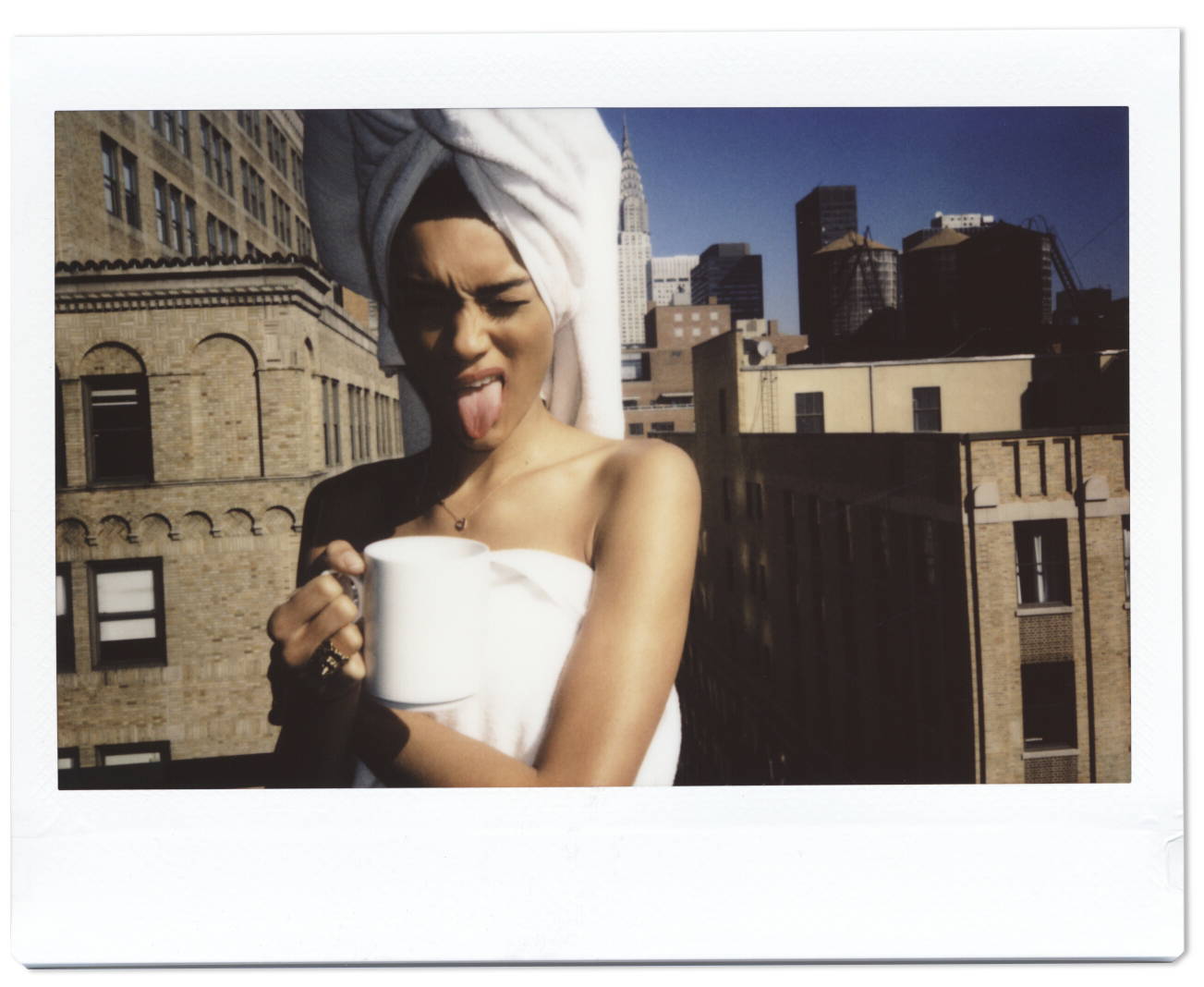 RI:
It's interesting that you talk about manifestation. Do you feel like a spiritual person?
LF:
Definitely. I mean, one of the hardest times in my life was when my grandma passed away; that was maybe two years before I started modeling. She was like a mother to me. Dealing with that made me much more aware of energy, showing gratitude for your life, and accepting the flow of things. I really think that whatever's meant to be in your life will come as long as you are conscious of the energy that you're creating. I definitely think there is something to say for being a more positive person. And with social media especially, it's very easy to have this mindless scroll—we're so receptive of all of this energy, but not really taking it in. That's why I'll post a positive quote of the day. If someone happens to scroll through my story, I want it to be a positive experience.
RI:
Social media can be so powerful, but it also can have an insidious way of inviting comparison.
LF:
It is so easy to compare yourself. We're all guilty of it. Sometimes you have to think of it in this way: No one really ever posts their bad days on social media. It's all meant to be this perfect visual thing. And while there's a lot of fun in that, it's good to be aware.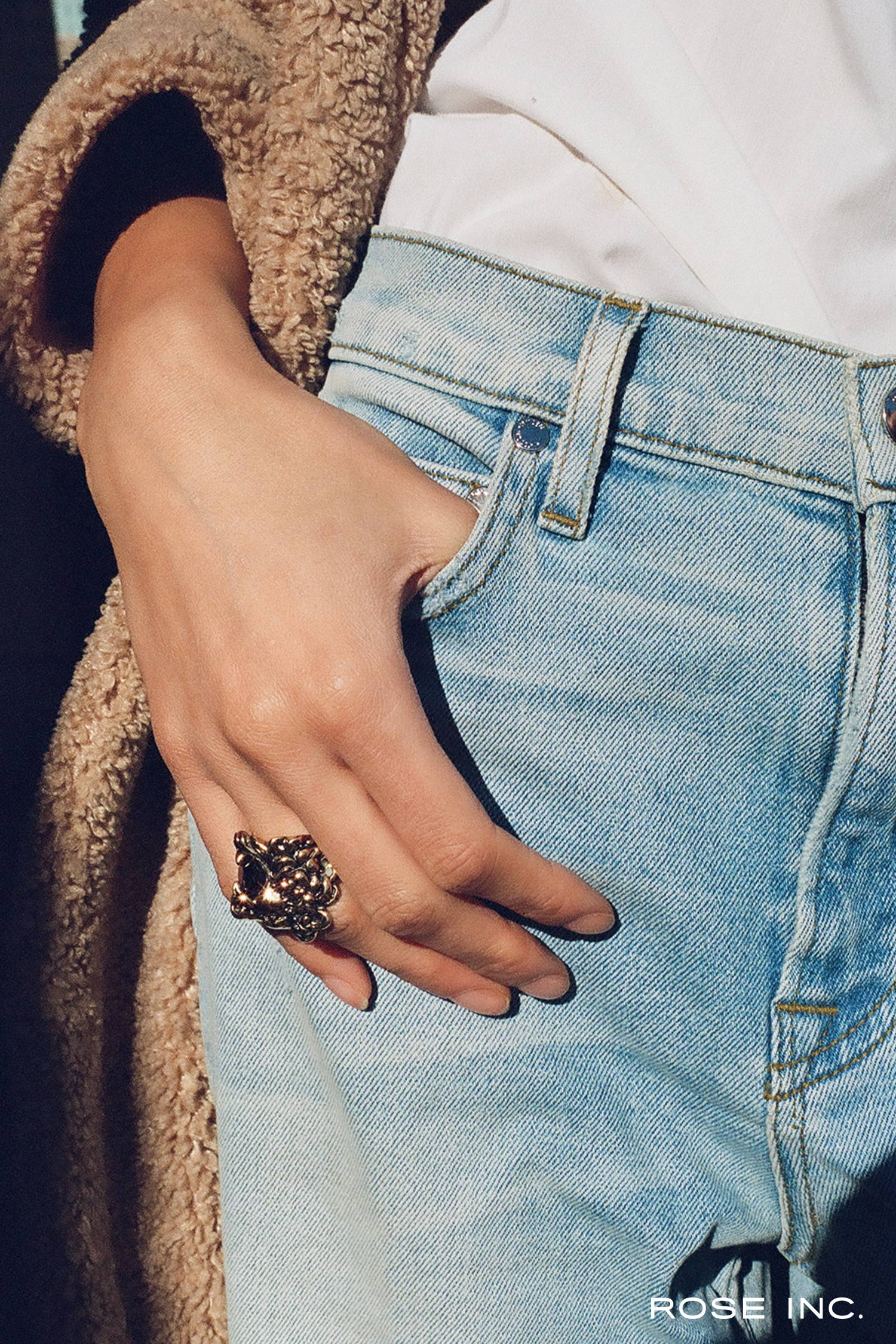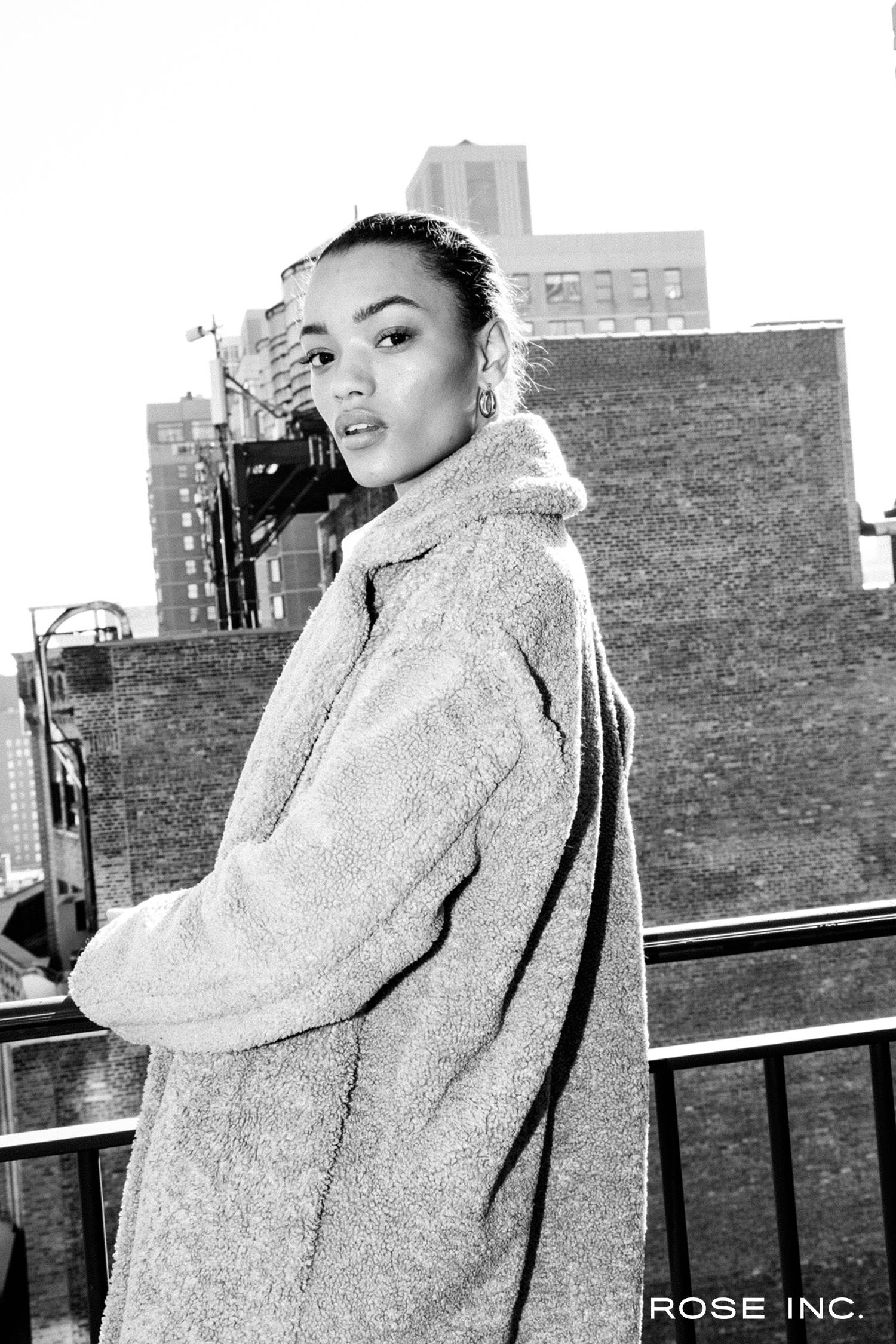 RI:
Let's shift gears a little. Are there any beauty pointers that you've picked up while working?
LF:
Yes. The biggest thing that I invested my energy into was skin care. When I started modeling, I developed bad skin. Traveling and having makeup put on all the time takes a toll. So when I was going through this problem with my acne, I dove in. I wanted to learn everything and anything about skin care. It's made me more aware of how to use things and the way that I'm using them.
RI:
What does your skincare regimen look like now?
LF:
When I had problematic skin, I thought that I needed to use drying products. I tried all of these different things. Now I'm more minimal in my approach, and it's really about balancing the pH in your skin. And this is a secret trick: I used to go the dermatologist for cortisone injections because I really bad cystic acne. I found out that you can get cortisone cream, and any time I had a pimple, I'd put that on. I swear to you, in two days, it's gone.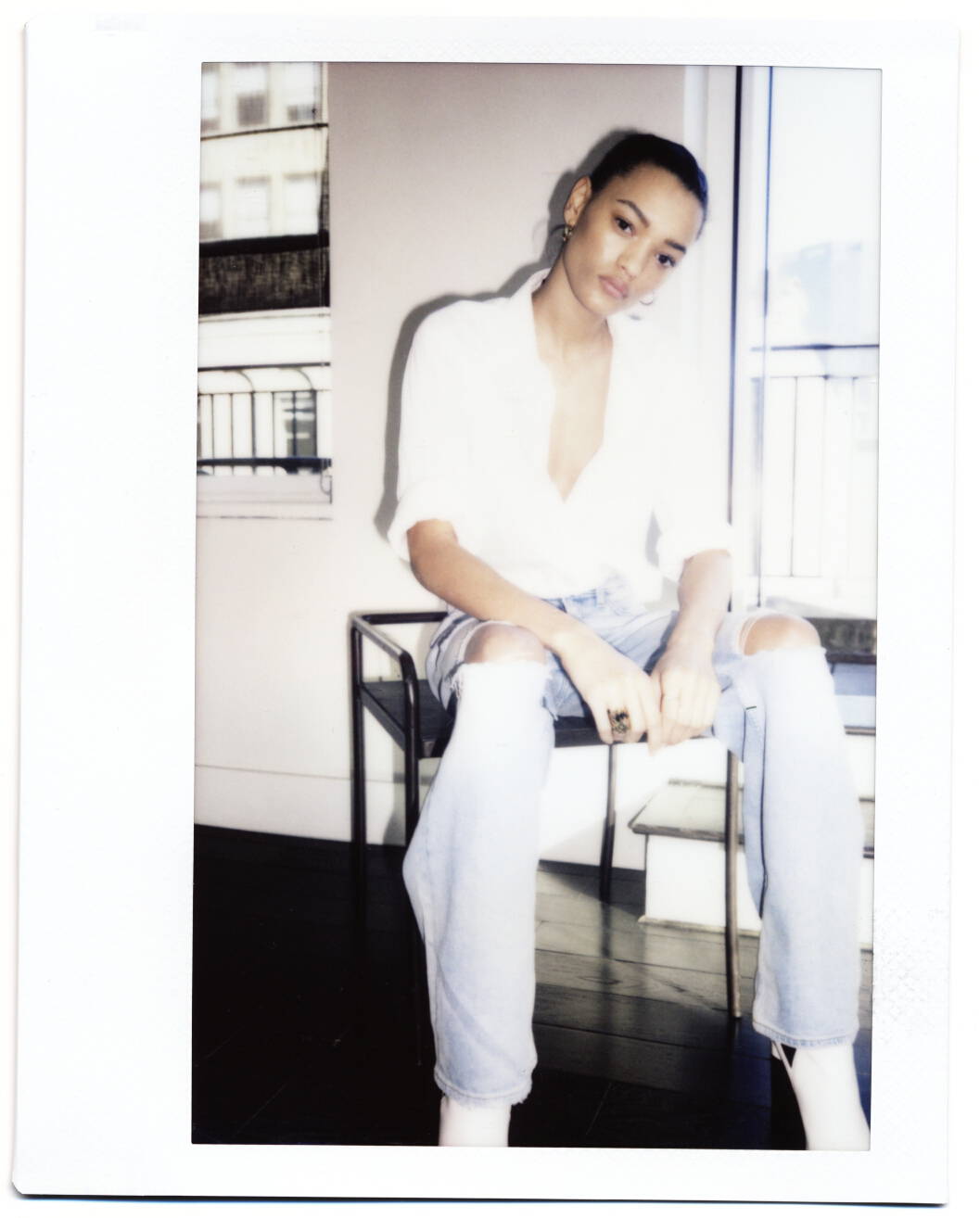 LF:
Yeah, my dermatologist told me about it. It really was a game changer. As far as what I use on the daily: I always, always, always wear sunscreen because I have hyperpigmentation and I don't want those spots to get darker. I really just cleanse and tone, but I like to use gentle products. Also, I get oily on my T-zone, and I think a lot of people with oily skin don't think they need to use oils because it seems like it's not going to help. But actually, oils can moisturize those clogged spots. I prefer milder products. I always thought that I'd use the harshest things, all of these acids and peels and everything like that, but it never really does any good. If anything, it irritates my skin more.
LF:
Do you get regular facials or any kind of treatments for your skin?
LF:
I love Mzia Shiman, who does facials through VS—she does a really good oxygen facial. I also love my dermatologist, Dr. Colbert. He has this Triad facial that I like to get every so often. My skin has never looked better.
I think that acne needs to be a bit more normalized.
RI:
From looking at your skin, nobody would guess that you struggled with acne before.
LF:
Oh my God, I had such bad cystic acne. Acne definitely takes a toll on your self-esteem. It's a problem, but I think that acne needs to be a bit more normalized instead of having a negative connotation. It's part of life—and you definitely can find solutions to help, but it shouldn't be this thing that we should feel ashamed of.
RI:
What a refreshing attitude. Now, what about your off-duty makeup? What's in your makeup bag?
LF:
If I have a day off, I try not to wear makeup, but on the days that I do, I keep it simple. I'll do a tinted moisturizer or Giorgio Armani Luminous Silk Foundation. I like it because it's thin, but it also gives really good coverage and it looks really good on the skin. If anything, I love just like a really good brow and a little bit of bronze and highlight and that's it. I have a makeup artist, William Murphy, who does my makeup for events and he knows my face so well. He knows how to make me look so good that I let him play around with whatever. I'm not afraid to experiment when it comes to a professional doing my makeup, but I don't really ever do it myself.
RI:
What about your hair? Can you walk me through how you take care of your hair?
LF:
I use Kevin Murphy Plumping.wash and conditioner; it has the same technology as Latisse, the eyelash serum, to make your hair grow. I've used it every day for two years and I definitely see a difference in the thickness of my hair. I deep- condition my hair all the time because I'm always getting heat applied to my hair. I have naturally curly hair and it gets really frizzy. Every four months I will get a Brazilian blowout. I lose the frizz, but not the curl—and it makes it really shiny.
RI:
Are you a perfume girl?
LF:
I love perfume. I've worn the same perfume for three years. I'm not going to tell you the exact one, but it's from this boutique Fueguia 1833 in New York, which is a dream if you love perfume. The two main notes in it are hay and tobacco. I thought that that was so funny because I grew up on a farm and my dad smokes cigarettes and it definitely doesn't smell like that.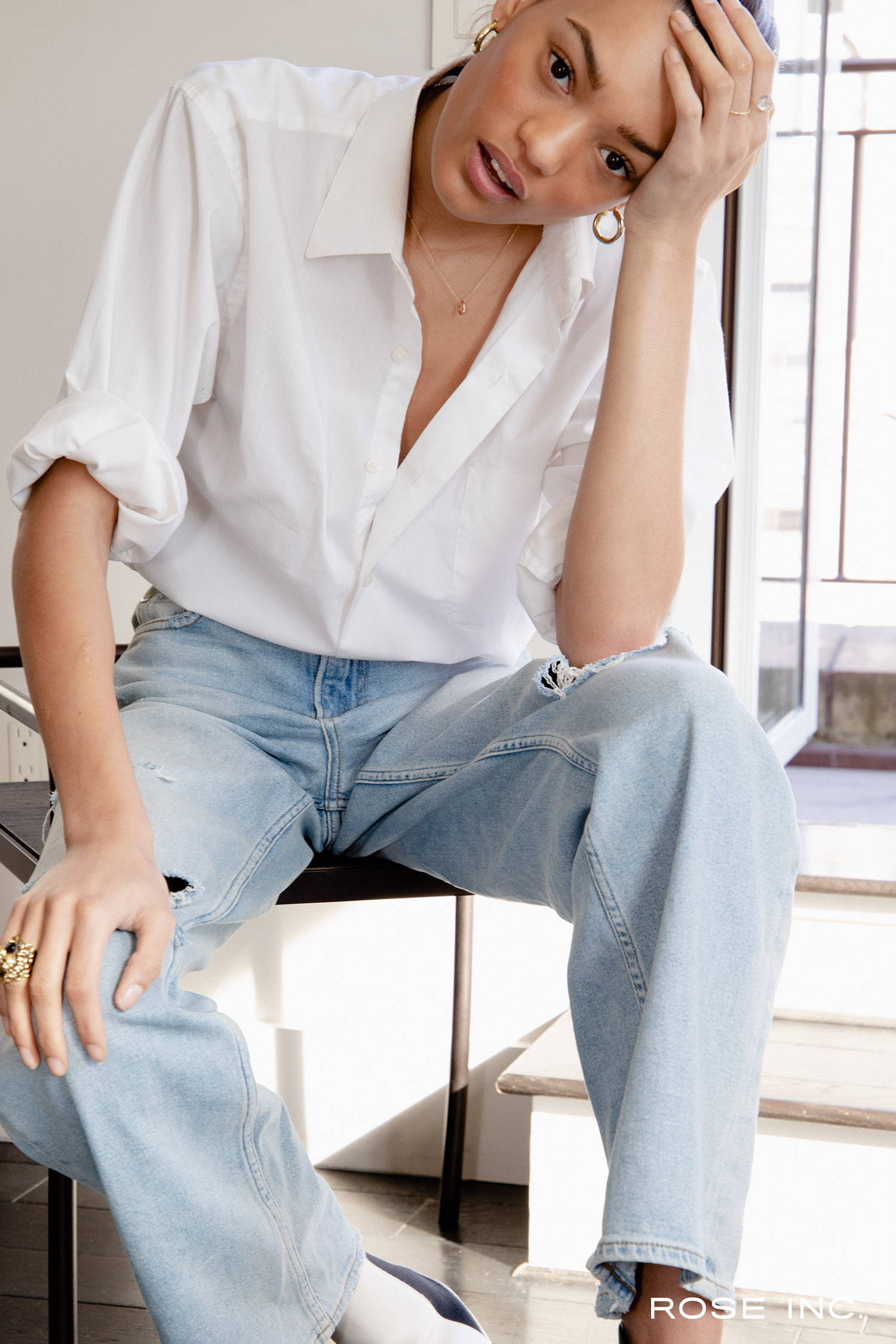 Career-wise, I never want to say, 'Oh, I've made it.'
RI:
What are your hopes for the future? Where do you want to be in the next five to ten years?
LF:
I know this may sound silly because I am still young, but when I turned 21 last month, I shifted gears in how I wanted to live my life. I want to be happy, but I also want to be able to go through the motions of whatever life throws at me in a positive, healthy manner and just grow from there. Career-wise, I never want to say "Oh, I've made it." There are so many things that I want to do and so many people I want to work with. But I also want to have the fulfillment of knowing that the things that I'm doing are because I enjoy doing them. I don't know where I'll be, but I think that I'll be the healthiest and happiest version of myself. That's what matters.
RI:
One last question: your career started because of your Instagram photos, so what's your best advice for Instagram?
LF:
Have fun with it. There are a lot of different apps and filters—and they're cool—but over-editing creates unrealistic expectations for people. It's important to not lose that aspect of just sharing a moment and not caring what other people think. Because at the end of the day, it's something that you're investing your own energy into. In terms of the perfect selfie, it's always going to be: Know your angles and have good lighting.