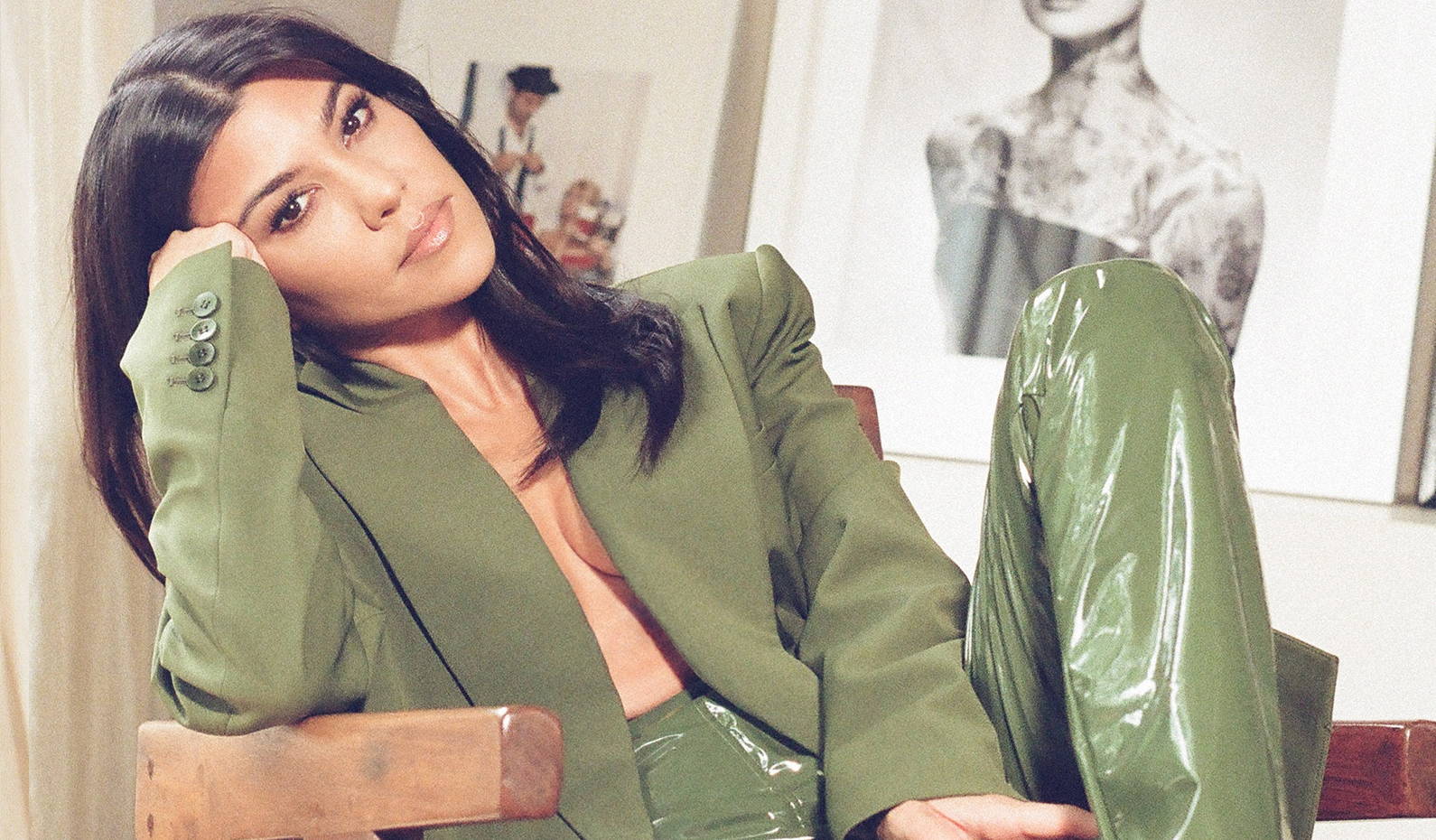 The Go-See: Kourtney Kardashian
Profile
Before the world started keeping up with the Kardashians—before there was a full family of sisters to follow, actually—there was Kourtney Kardashian, the first daughter born to the Kardashian/Jenner family. And yet, there was a time when Kourtney was just a girl living rather anonymously in Los Angeles.

Of course, life is a little different now. A unique alchemy of reality television and social media has made her a household name, and in just under a year, her lifestyle brand, Poosh, has shown that wellness can be sexy and wholesome. (Which, come to think about it, is also a suitable description of a woman who brews herbal tea while baring her back in a Roberto Cavalli gown.) She's at once thoughtful, playful, maternal, and alluring—which is why she's one of the women who piques our collective curiosity over and over again.

Here, she speaks with Rose Inc. about her hopes for the future, her ambitions for Poosh, and her take on internet comments. Try to keep up.
RI:

Poosh will turn one year old in April. What is the most surprising thing about the experience so far?

KK:

I am most surprised by how fulfilling I am finding it. We have built an amazing team of women who really enjoy working together and take pride in our accomplishments together. We love coming up with content, and I especially love finding out what articles people relate to and how they are helping them in their lives—that's what makes it worth it. And helping me in the process… I am learning so much!

RI:

What does wellness mean to you? When do you feel like you're really healthy and thriving?

KK:

It's really a combination of physical and mental well-being. Feeling at my best, without striving for perfection. To me it is all about balance and moderation. Happiness and health are wealth.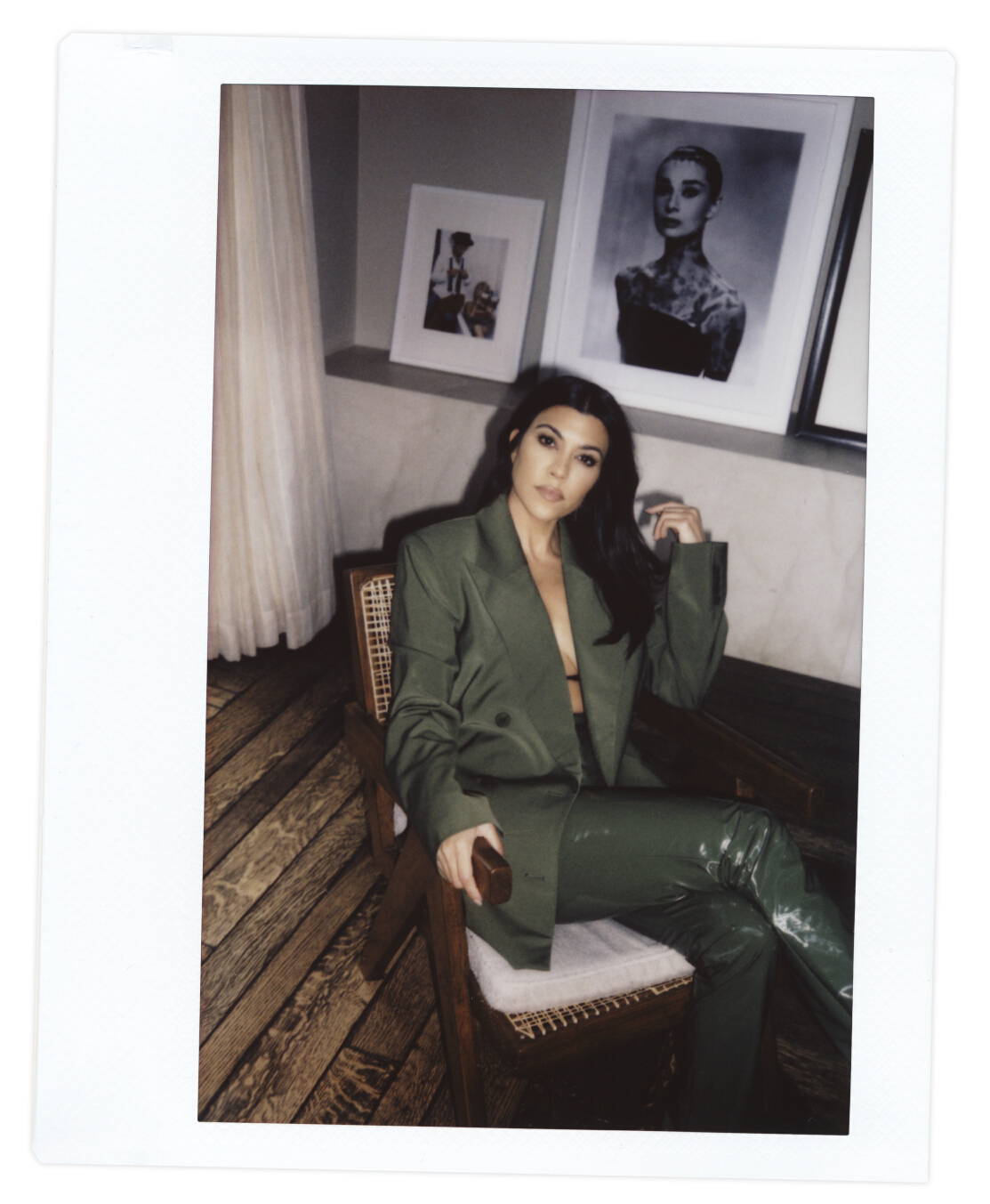 RI:

What is your first beauty memory?

KK:

Kim and I would always play in my mom's bathroom, where she had a vanity and lucite makeup box filled with makeup. I remember her Saint Laurent lipsticks that had big jeweled red hearts at the ends.

RI:

When and how did you originally become interested in clean beauty?

KK:

One of my best friends from high school (who is now working at Poosh!) had been into beauty even in high school when her father brought Make Up For Ever to the United States. She has a beauty blog and started bringing me clean beauty products and informing me about ingredients.
"Happiness and health are wealth."
RI:

Did turning 40 shift your perspective on beauty?

KK:

I would say in the past three years I really started taking care of my skin in a way that has made a difference. Being consistent with facials and treatments, as well as at-home care such as face masks and the products I now use, have all really made a difference. I do try (but haven't been doing my best lately) at really feeding my skin from the inside out, with intention. So I guess more like 37 was my year to really step it up with my skin, all encouraged by Kim, who told me to start being proactive and give it some love. I will say, too, that with age comes wisdom, which is beautiful and something we should be proud of. I feel blessed to have experienced and lived all that I have.

RI:

What is your morning skin-care routine?

KK:

I believe in beauty from the inside out, so after I pray in the morning, I take our Poosh x Vital Proteins blueberry lemon collagen powder in warm water. I wash my face with Peach & Lily gel cleanser, followed by (Clean) Fresh pads from my dermatologist, Dr. Christie Kidd. I use our Poosh x Hora Hyaluronic Halo serum (with CBD and vitamin C), a touch of Peach & Lily Matcha Pudding moisturizer, and finally, Elta MD sunscreen with hyaluronic acid.
RI:

And your evening routine?

KK:

If I have makeup on, I remove it with either Tatcha cleansing oil or micellar water. Then I do the same cleanser, pads, serum, and moisturizer as in the morning. If I have time, I love to do a mask three times a week—or even do three masks in a row if I am home for the day working or with the kids and have the time. Some of my favorites are Phytomer White Lumination, Blue Lagoon Iceland Algae Mask, Peach & Lily Pore Proof Perfecting Clay Mask, and Caudalie Instant Detox Mask.

RI:

Please walk us through your "off duty" makeup routine—we're eager to know which products you hold dear.

KK:

RMS Beauty Sensual Skin Trio,Josie Maran Argan Black Oil Mascara, Kosas Color & Light: Pressed Powder Blush & Highlighter Duo, RMS Beauty Un-Cover up concealer/foundation, Nars Radiant Creamy Concealer, Surratt Beauty Relevée Lash Curler, Kelley Baker Brows Camo-Light Highlighter Pencil, Kelley Baker Brows Defining Pencil in Brown, KKW Beauty Sponge, Laura Mercier Translucent Setting Powder, Oxygenetix Oxygenating Foundation, KKW Beauty Matte Smoke Lip Liner in 90's Icon, KKW Beauty Flower Wall Blush, Victoria Beckham Beauty Lid Lustre eyeshadow in Mink, KKW Beauty Nude Crème Lipstick in Nude 4
RI:

Much of your life is lived publicly, and lots of commentary from others comes with that. When it seems like everyone has an opinion, how do you keep it from getting to you?

KK:

I really try to not give energy to things that aren't worthy of my energy. Once in a while, I may respond to a negative comment for fun, or if something really does bother me I definitely have the platform to correct it… but I usually don't think twice. No matter what it is that I am doing, someone has something to say, good or bad. The worst, though, is when people I don't know give unsolicited parenting advice. No one knows my kids better than me, I've got this, I'm good, thanks.

RI:

What gets you out of bed?

KK:

God and gratitude and the thought of our poosh collagen vibes.
"with age comes wisdom, which is beautiful and something we should be proud of"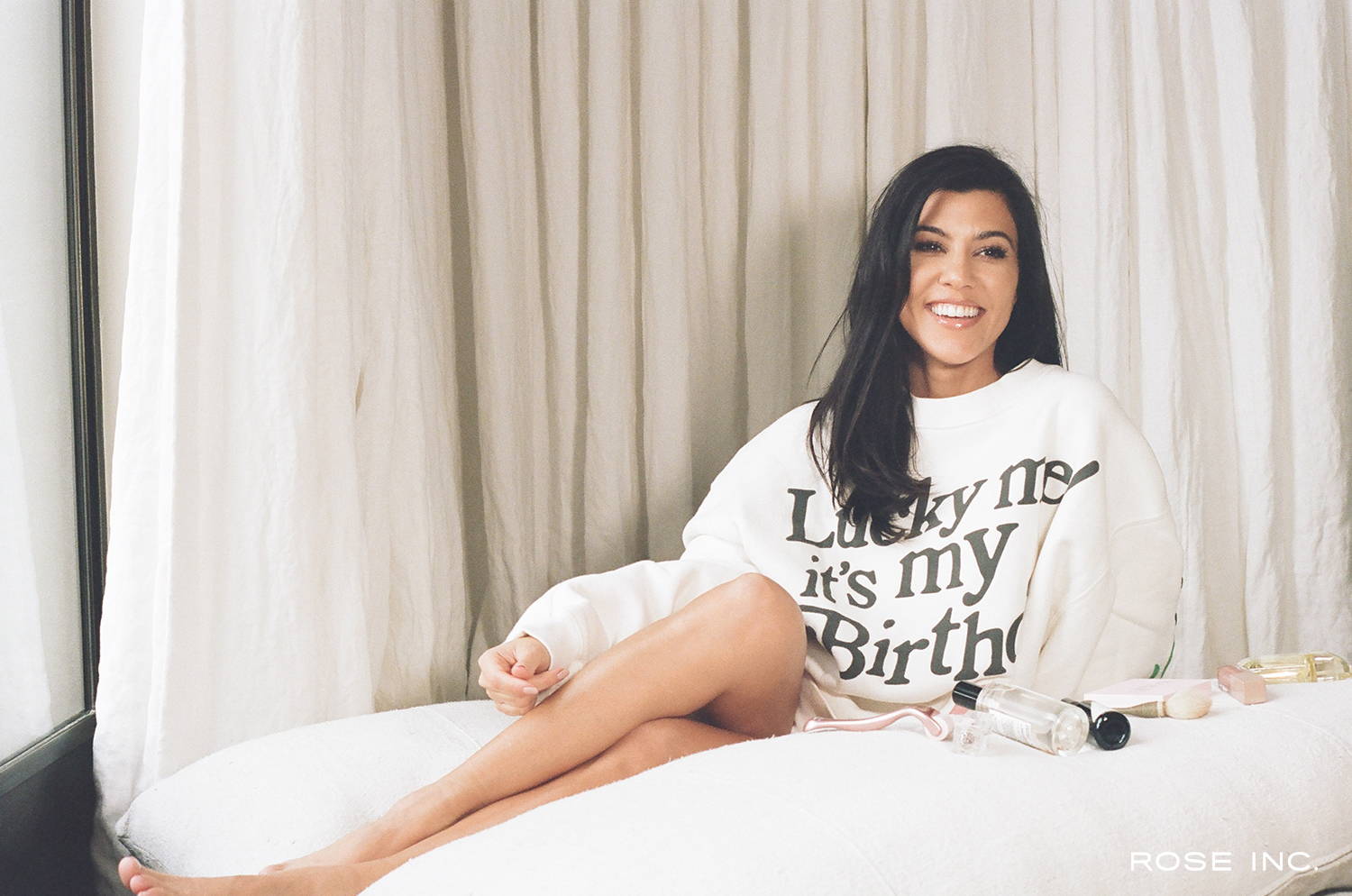 RI:

What keeps you in bed?

KK:

Weekend cuddles with my babies and movie nights.

RI:

What do you find desirable in others?

KK:

Powerful energy.
RI:

When do you feel desirable?

KK:

Naked—tiger stripes and all.

RI:

What will you always do?

KK:

Say my prayers.
RI:

What will you never do?

KK:

Never say never.

RI:

What do people get right about you?

KK:

That I'm the most interesting to look at.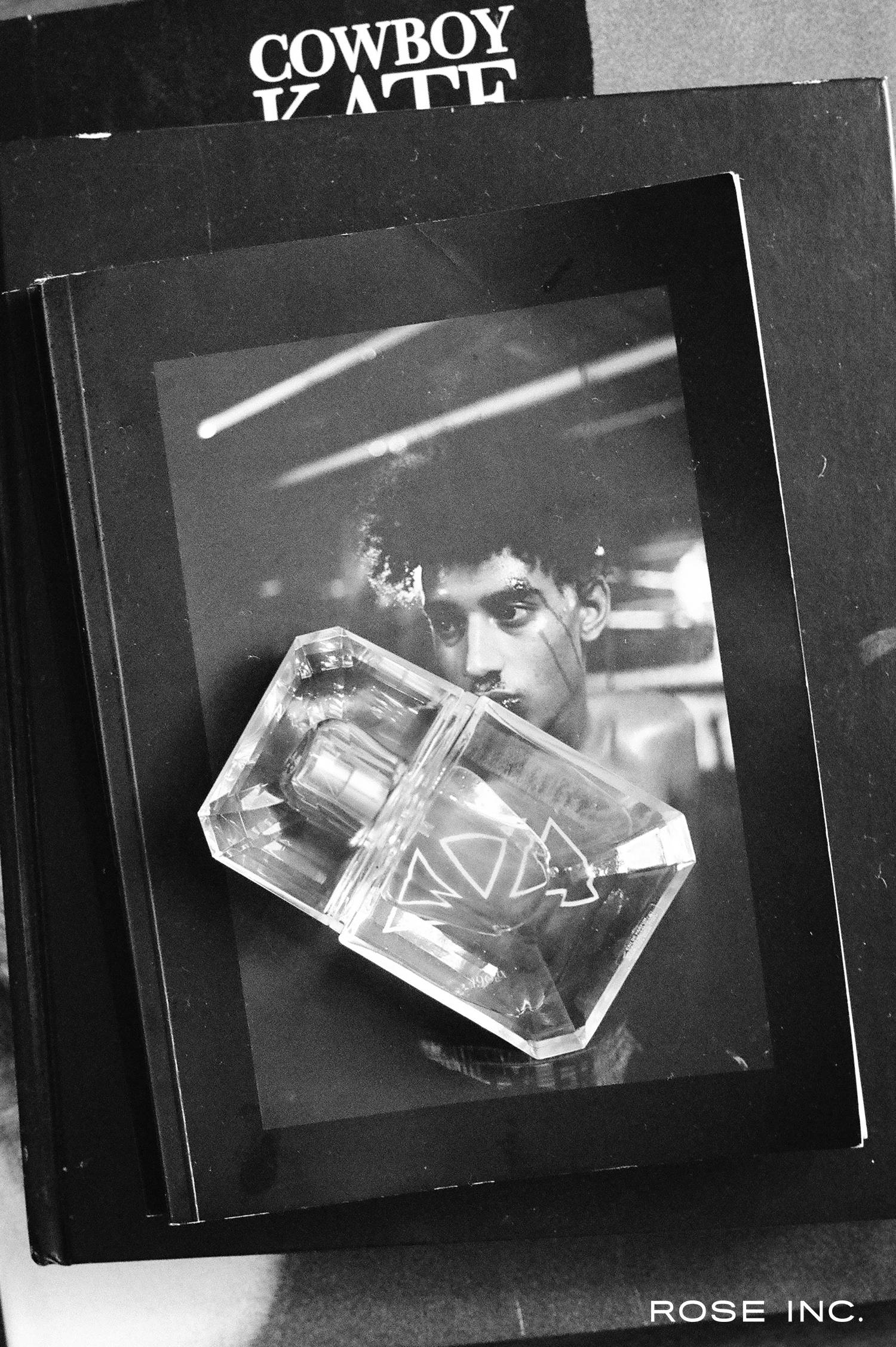 RI:

What do people get wrong about you?

KK:

That I'm the least interesting to look at.

RI:

What will you never apologize for?

KK:

Kissing my kids on the lips.

RI:

Finally, what is your vision for 2020—personally and professionally?

KK:

Professionally: I have a lot of ideas for growing Poosh this year, new things I'm so excited to try. All secrets for now.

Personally: Ahhhh, always growing. Been really making an effort to be so present in the moment, and honestly the biggest thing I am focusing on right now is to try and limit the negative things that come out of my mouth. It's made such a difference so far.
Kourtney Kardashian photographed in Los Angeles by Ford. Interview conducted and edited by Annie Tomlin.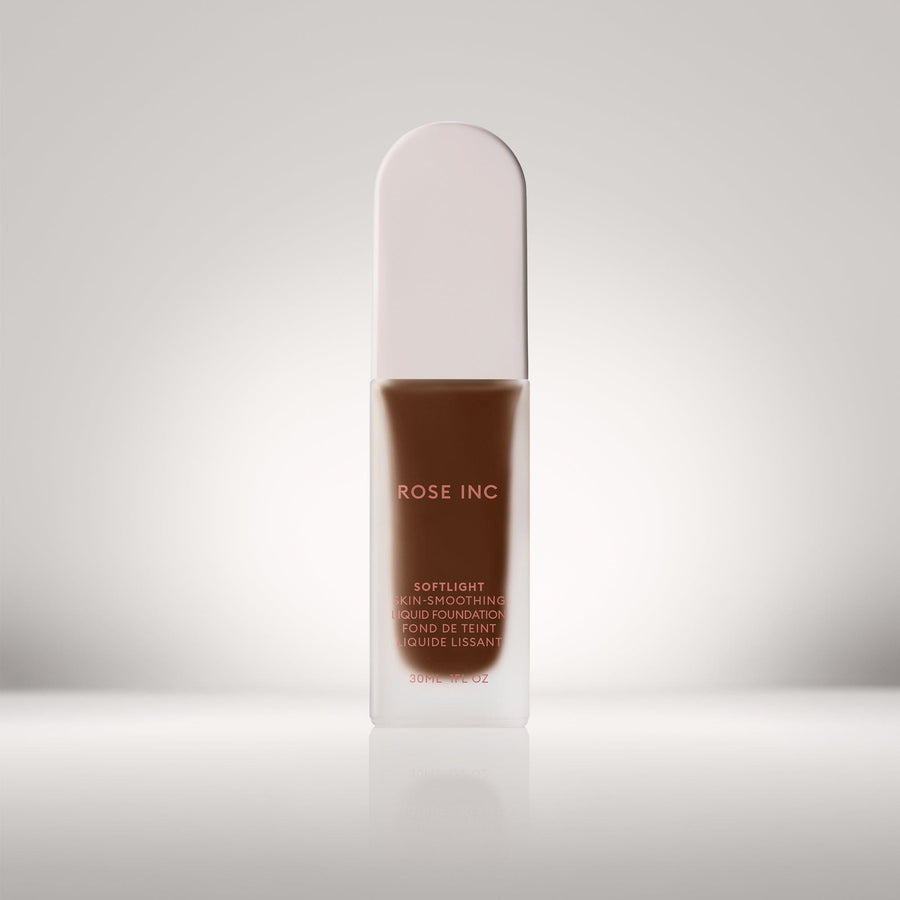 31N
Deep with Neutral Undertone
30W
Deep with Warm Red Undertone
29N
Deep with Neutral Red Undertone
28W
Deep with Warm Golden Undertone
27C
Deep with Cool Red Undertone
26N
Deep with Cool Red Undertone
25W
Deep with Warm Golden Undertone
24W
Medium-Deep with Warm Olive Undertone
23C
Medium-Deep with Cool Pink Undertone
22N
Medium-Deep with Neutral Undertone
21W
Medium-Deep with Neutral Undertone
20N
Medium-Deep with Neutral Golden Undertone
19N
Medium-Deep with Neutral Undertone
18W
Medium-Deep with Warm Golden Undertone
17C
Medium with Cool Pink Undertone
16W
Medium with Warm Olive Undertone
15N
Medium with Neutral Golden Undertone
14W
Medium with Warm Peach Undertone
13N
Medium with Neutral Undertone
12C
Medium with Cool Neutral Undertone
11W
Medium with Warm Golden Undertone
10N
Light-Medium with Neutral Olive Undertone
9W
Light-Medium with Warm Peach Undertone
8N
Light with Neutral Undertone
7C
Light with Cool Pink Undertone
6W
Light with Warm Golden Undertone
5N
Light with Neutral Undertone
4W
Light with Warm Golden Undertone
3N
Fair with Neutral Undertone
2N
Fair with Neutral Olive Undertone
1C
Fair with Cool Pink Undertone
31N
Deep with Neutral Undertone
Softlight Skin-Smoothing Liquid Foundation
Medium Coverage, brightening, balancing
Current price: $54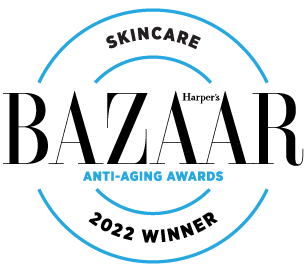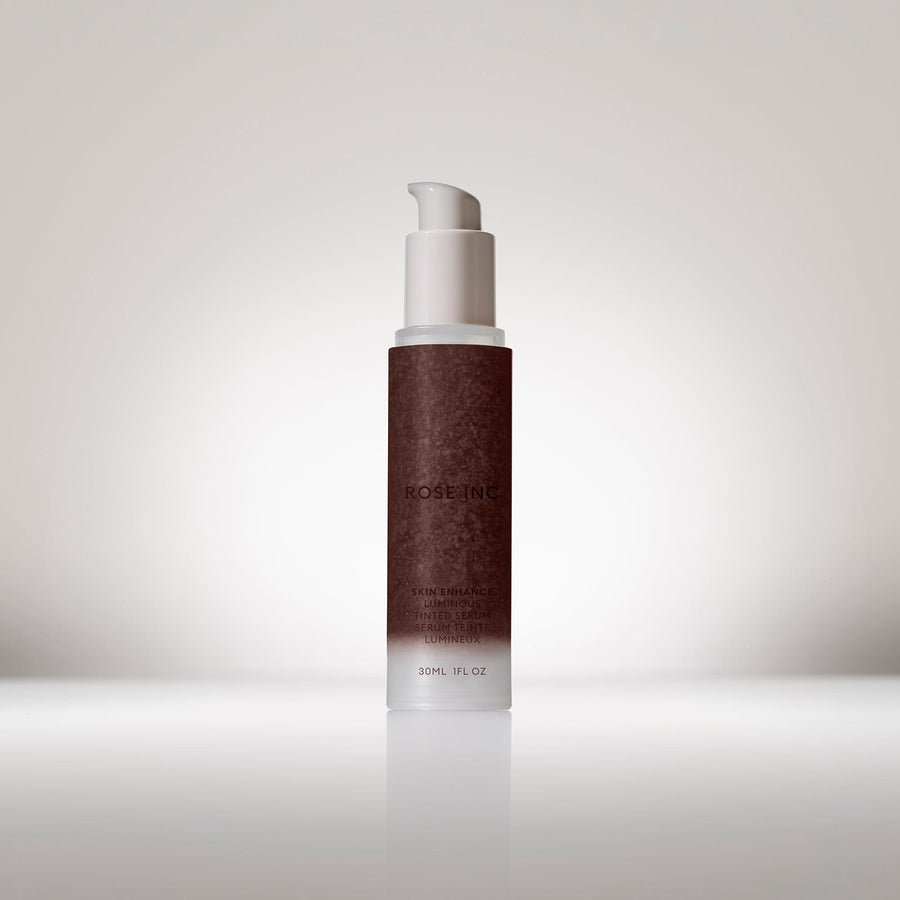 140
Very Deep Skin Tone/Red Undertone
130
Deep Skin Tone/Neutral Undertone
120
Deep Skin Tone/Red Undertone
110
Deep Skin Tone/Golden Undertone
100
Medium Deep Skin Tone/Golden Undertone
090
Medium Deep Skin Tone/Olive Undertone
080
Medium Tan Skin Tone/ Peach Undertone
070
Medium Skin Tone/Peach Undertone
060
Medium Skin Tone/ Neutral Undertone
050
Medium Skin Tone/ Pink Undertone
040
Light to Medium Skin Tone/ Neutral Undertone
030
Light Skin Tone/ Warm Golden Undertone
020
Light Skin Tone/Warm Peach Undertone
010
Fair Skin Tone/ Cool Pink Undertone
140
Very Deep Skin Tone/Red Undertone
Skin Enhance Luminous Tinted Serum
Sheer Coverage, illuminating, hydrating
Current price: $49