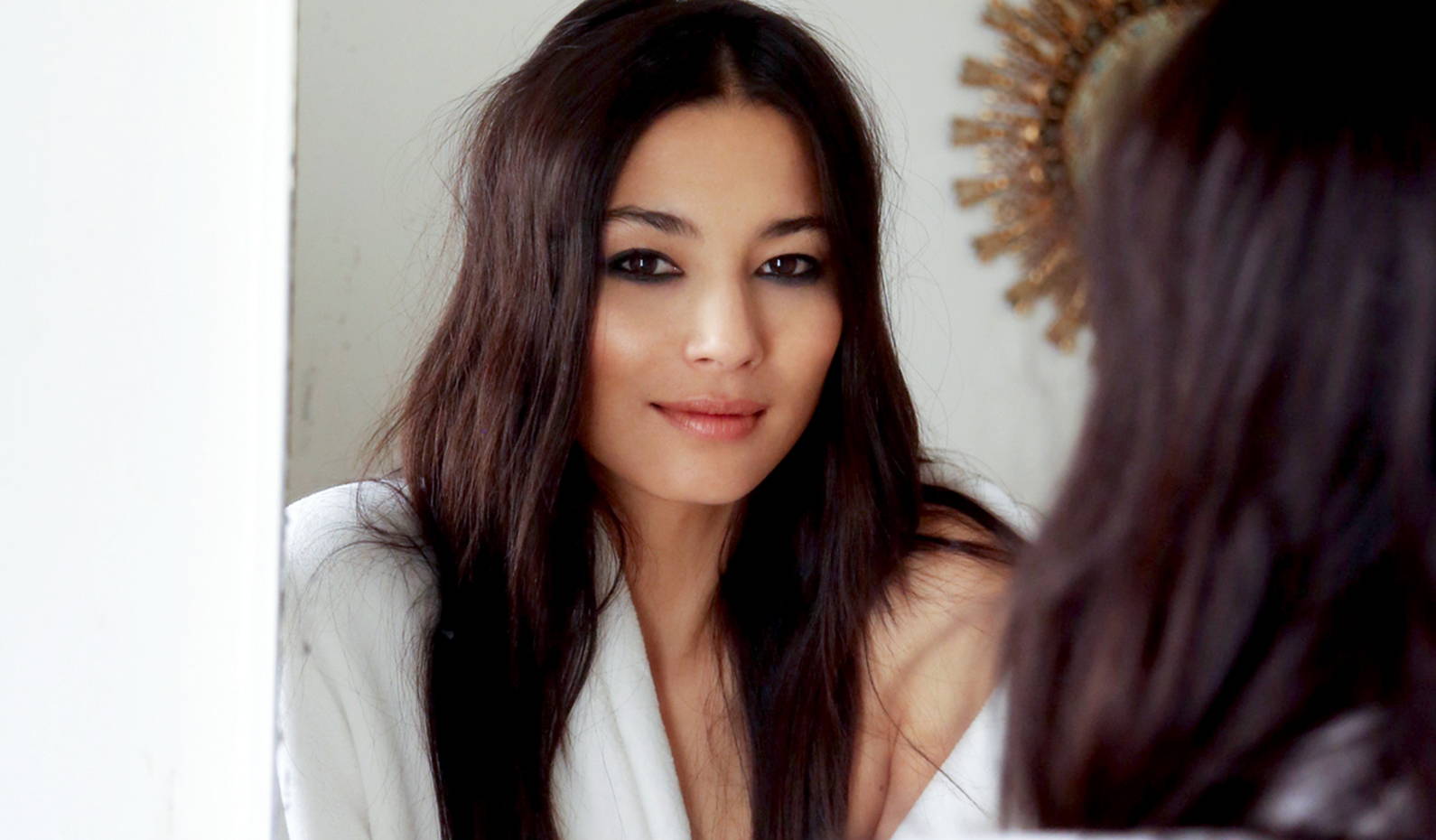 03 / 29
One look at Jessica Gomes and you *know* she's a one-of-a-kind beauty. Those cheekbones, those eyes, those lips—not to mention a fit body that's made her one of the world's most in-demand models. But let's not (just) talk about looks. Jessica is warm, creative, down-to-earth, and incredibly hard-working. Along with nabbing top gigs, she's developed a fragrance-free skin care line, Equal Beauty, which just turned one year old.
Mere hours before hopping a flight to her home country of Australia, Jessica made time to snap a few pictures with us—and then answered Rosie's questions via email on the plane. Like we said, she's not just nice, she gets things done. Our kind of woman.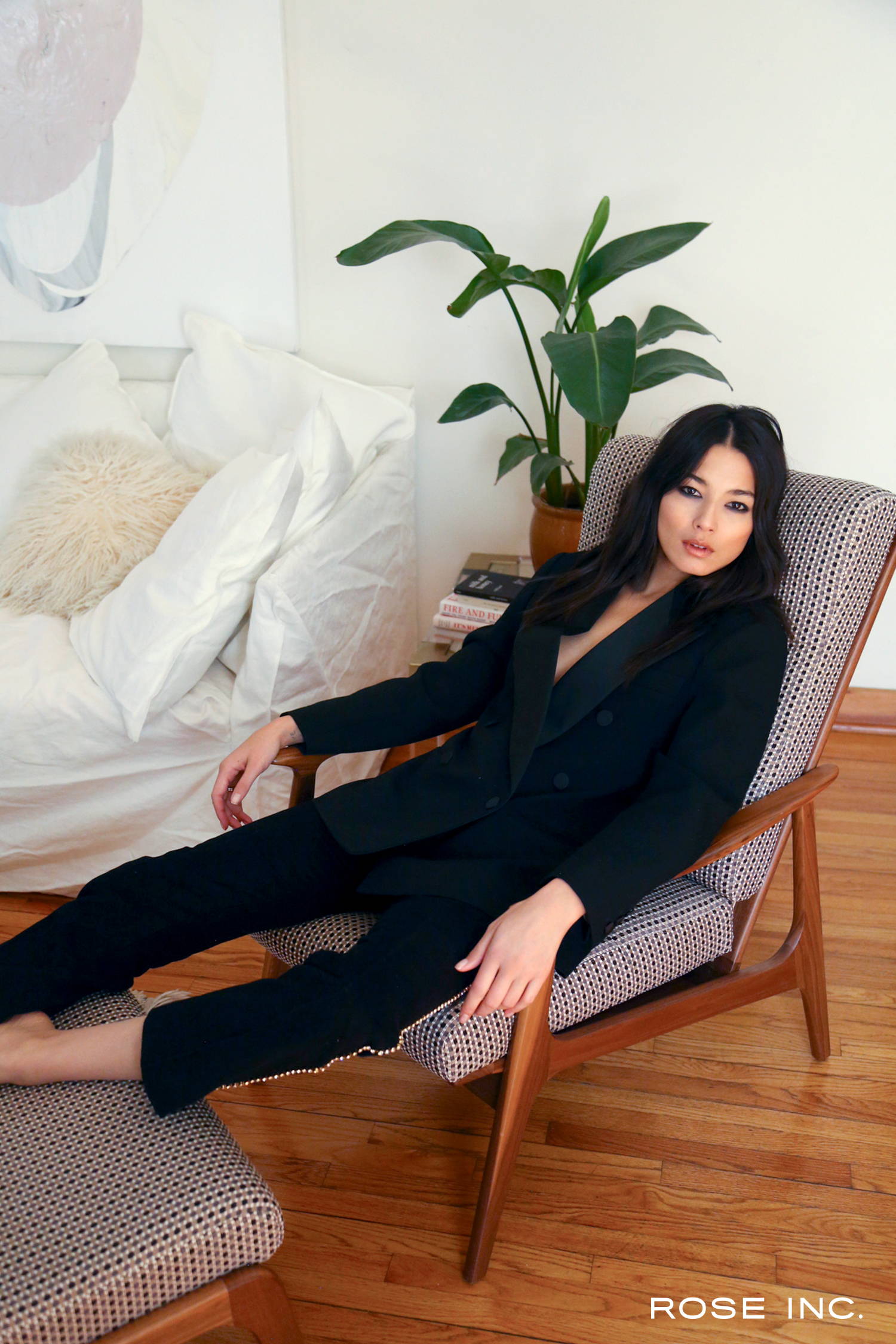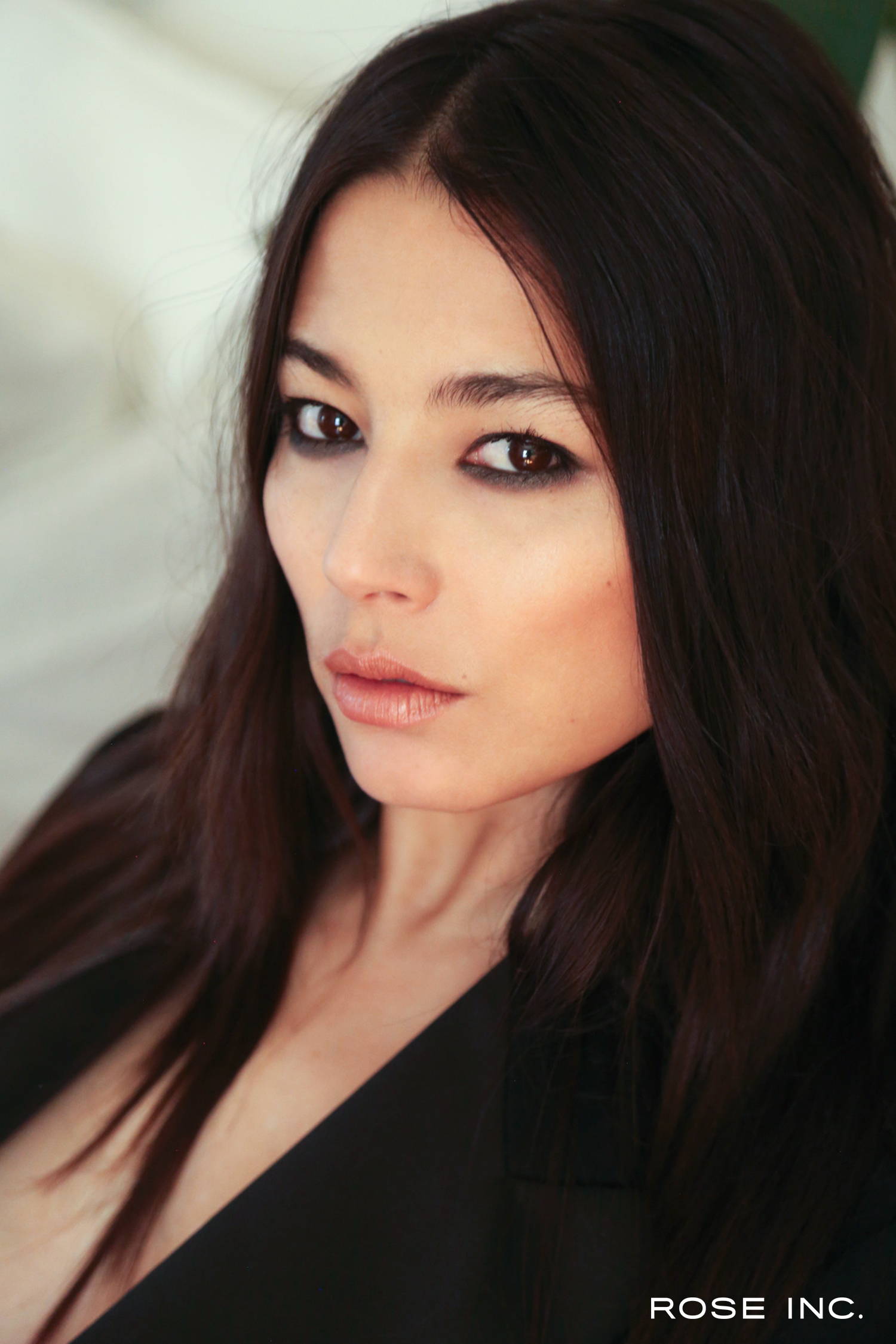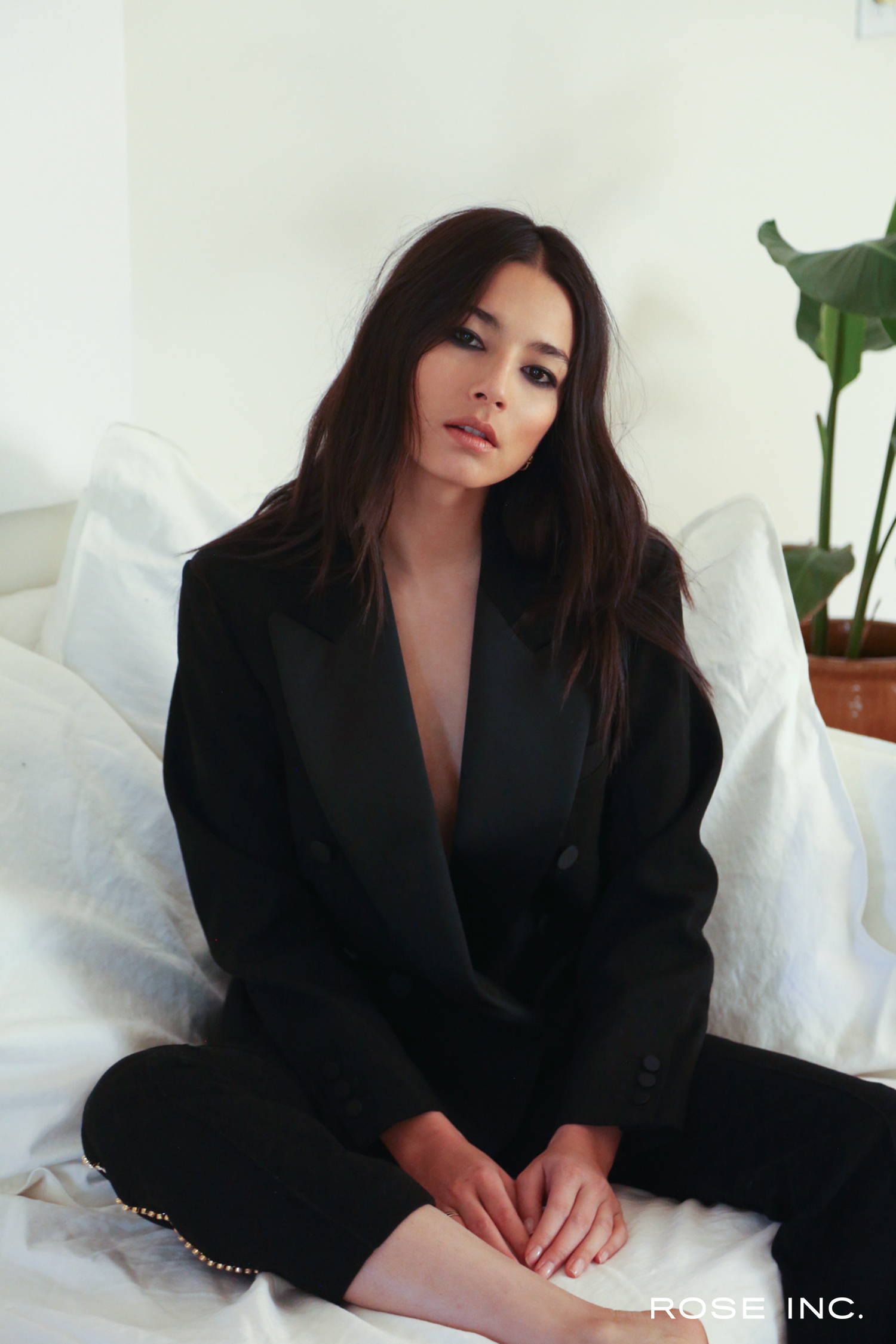 RHW:
Let's talk about equal beauty. What inspired you to start your own line of skin care?
JG:
When I started modeling, I struggled with my own beauty issues. I wanted to tell my story to inspire others to just be themselves and to look inward. I really loved the idea that my beauty range was all for travel—and that anyone could use it. I found what was working for my skin and what wasn't, and I just ran with that. I wanted to keep it very simple and effective—fuss-free and easy to use. So I started with a five-step program that you could use on the plane and anywhere you were in the world.
RHW:
And what about the name?
JG:
Equal Beauty really is the essence of empowering people to feel their most beautiful selves—no matter where you come from, what race, background, or circumstances. I love that it celebrates equality. I didn't want to start just any old brand or use my name; I wanted to start a conversation and actually create positive change. I'm still building on that.
RHW:
How do you manage the running of your business day-to-day?
JG:
My brand is one year old now, so it's still a baby! I'm so proud of what I've made. I started from nothing and really created something special, which I get so much peace from. I did it all by myself and it took me three years to make from scratch. It truly is the best thing I've ever done.
you could have the whole world telling you you're beautiful, but if you don't feel it yourself, it really doesn't matter.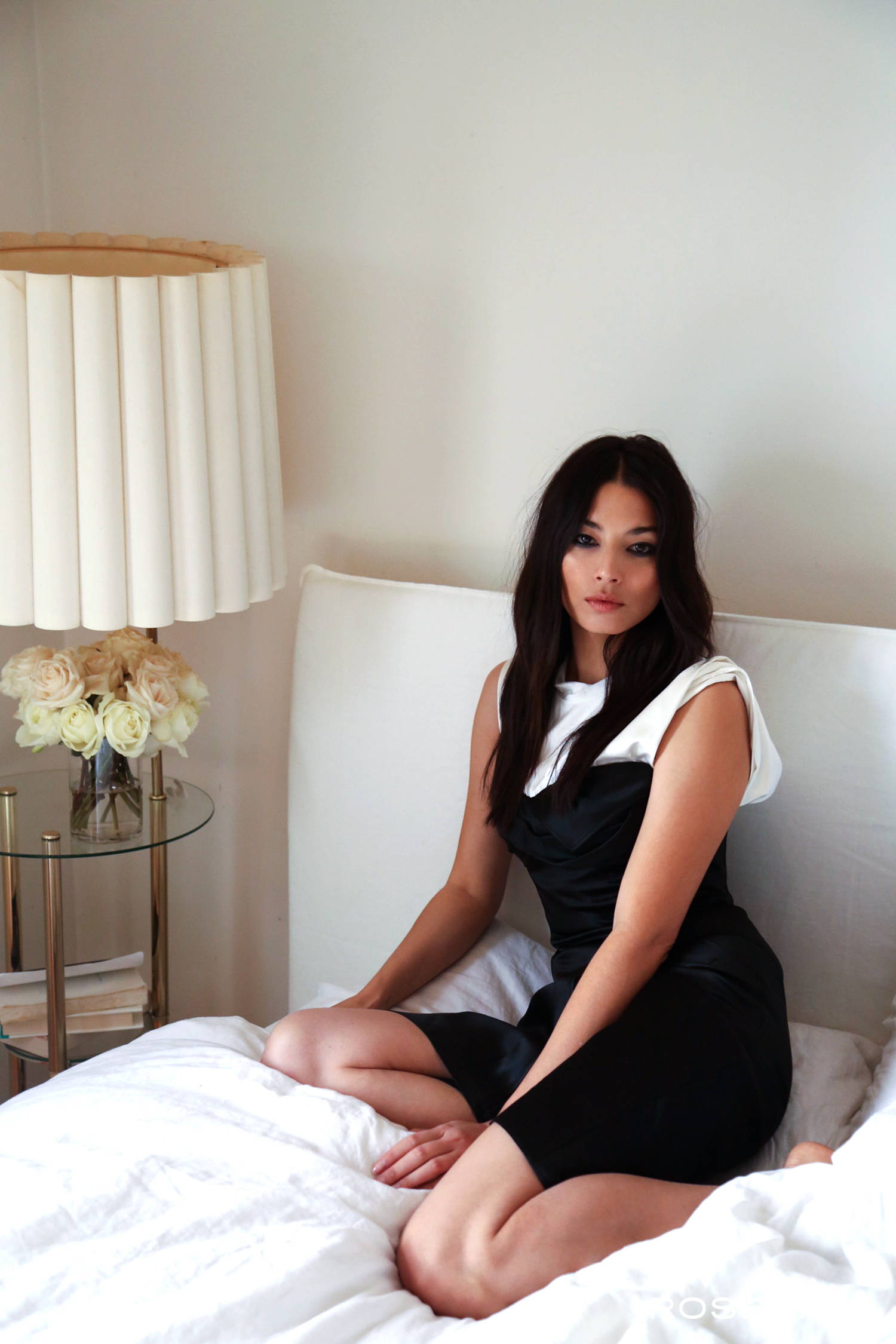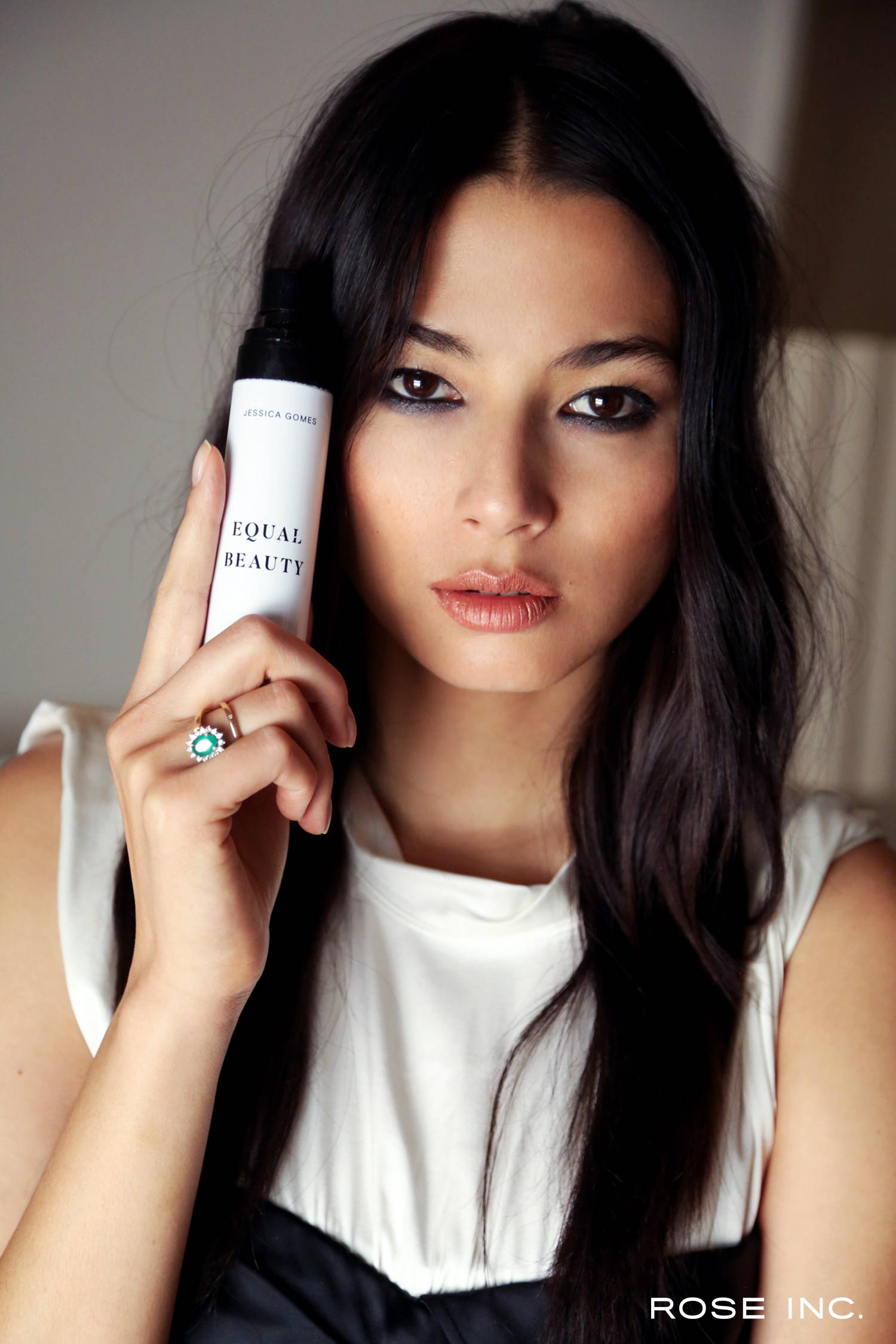 RHW:
What does beauty mean to you?
JG:
Beauty really does come from within. You could have the whole world telling you you're beautiful, but If you don't feel it yourself, it really doesn't matter. When I started modeling, I struggled with comparing myself to everyone. I wanted to be like everyone else. That was tough! I had to really look inside myself and be like, "Well, what is it that you love? Who are you? What do you have to offer?" I've grown so much, and therefore, my beauty has grown. Beauty now is about owning who you are and being a badass. Being brave and being your true self. Not being afraid to be disliked. Beauty, to me, is wisdom, strength and power. Then it just shines through you!
RHW:
Has social media impacted your view of beauty at all?
JG:
It has opened me up to a whole world of beauty. You can learn so much on social media. I'm watching tutorials from top makeup artists from all around the world and discovering beauty products from all around the world that I'd never have access to. I get to look inside people's beauty cabinets! It's actually pretty unreal when you think about how much access we have now.
RHW:
Which beauty rules do you always follow?
JG:
Keep it simple. I don't like too many heavy creams and perfumes—my skin just hates that. I love minimal, effective products. I don't like the whole 10-step program—I don't have much time to fuss over myself.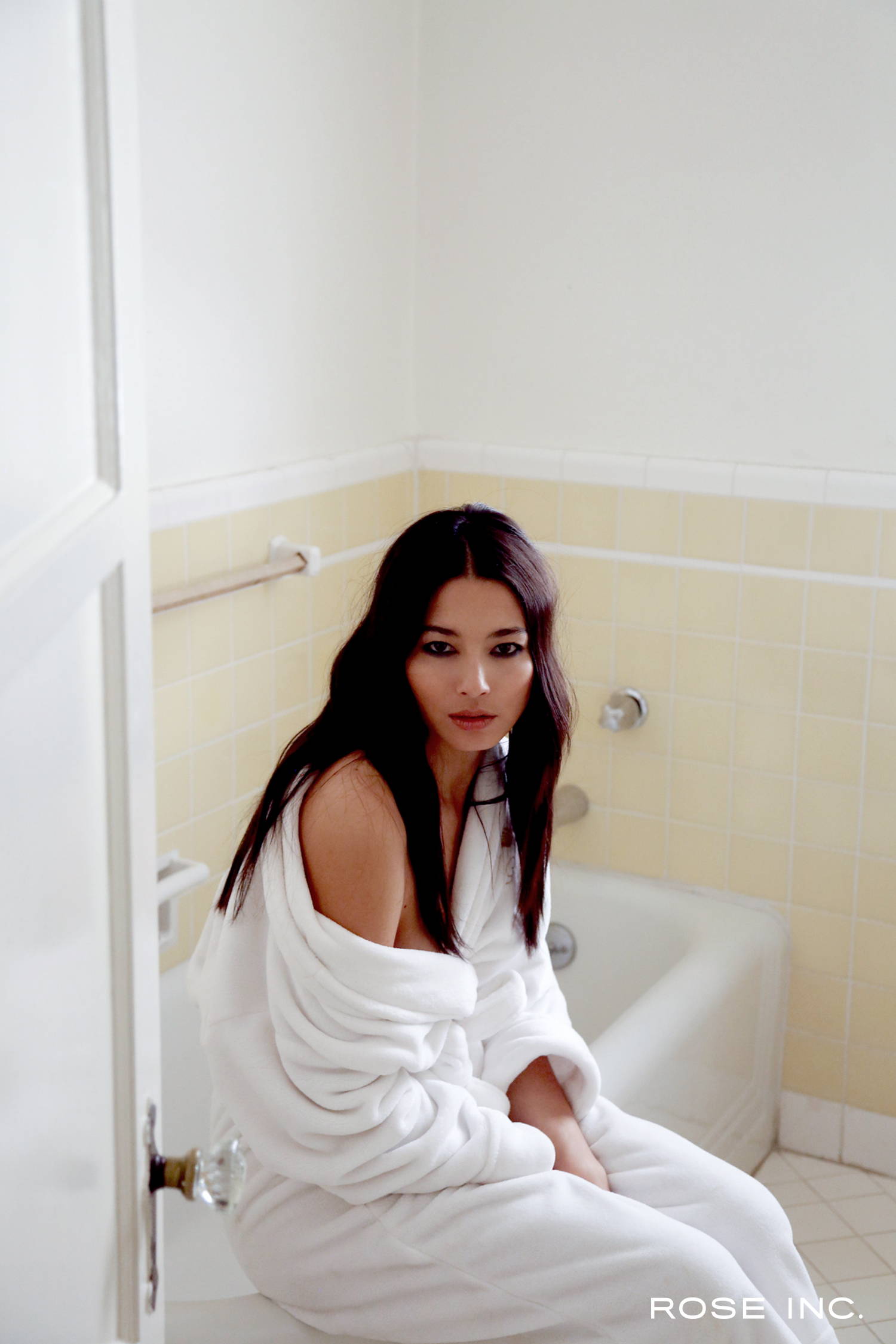 RHW:
What's your overall philosophy on beauty routines? Are you a minimalist? A maximalist? Somewhere in between?
JG:
Minimalist. I'm a very simple person. I wear jeans and a T-shirt every day and I like to feel light, fresh, and clean. That's my aesthetic. So when it comes to my beauty routine, I keep it the same. Hydration is my first priority, then protection.
RHW:
Which beauty ritual or  treatment does it for you every time?
JG:
I love a facial from Melanie Grant in Sydney or Melbourne. And in LA, I love the facial from Kinara Spa in West Hollywood. Also, sweating in an infrared sauna and getting a massage is always a great beauty ritual for me. I love hanging out at Korean spas. Natura in Koreatown is one of my faves.
RHW:
Like me, you have spent many years sitting in the makeup chair. What is your favourite beauty memory throughout your career and what is your favourite tip you have picked up—and from whom?
JG:
I think the biggest discovery for me was growing out my eyebrows and using a tinted gel to shape them. Major. I used to wax my brows in my teens. As soon as I started modeling in fashion, I grew them out. My agent told me that bushy eyebrows were it. I love using Hourglass Arch eyebrow gel in dark brunette.
I've learned that i have to take responsibility of my life and make myself happy. that gives me a great sense of security.
RHW:
Australia is famous for tea tree oil. But which other Australian ingredients does the world need to know about?
JG:
I love tea tree oil! It's such an all-rounder. I love paw paw. Lucas Papaw ointment is fantastic for everything. Manuka honey has become quite a big element in beauty in Australia. And I love Australian water. My products have Australian purified water—there's something in that Aussie water that is so fresh and replenishing. 
RHW:
Your hair always looks so incredible. What's your secret—is it about products, techniques, or something else entirely?
JG:
Okay, so… I never brush my hair! I always have dreadlocks. I hardly ever blow-dry my hair! Only when I have to for work or if I feel like I want to look more polished, I'll get my hair done. I trim it every month. I really love Oribe Moisture and Control shampoo and conditioner. 
RHW:
I know you're religious about wearing sunscreen. Which are your favorites?
JG:
I love La Roche-Posay Anthelios 60 fluid. Actinica SPF water resistance 50+ is amazing when I'm on holidays in a hot, dry place. It's very thick but it gives good protection and hydration. I love it. It's the best. (Editor's note: Actinica is available in the U.K. and Australia, but not the United States. Sorry!)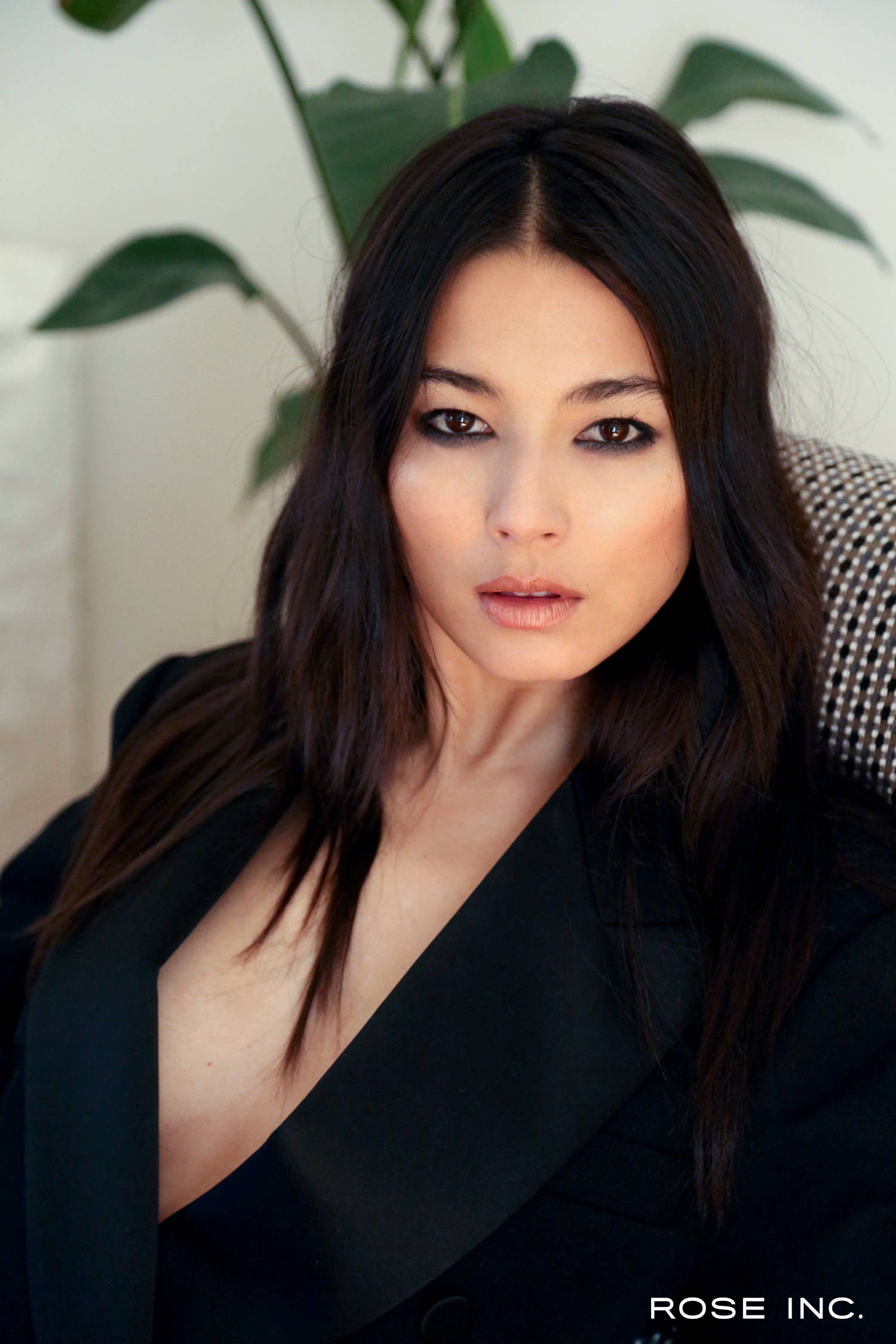 RHW:
Beach season is almost here. How do you keep the skin on your body glowing and looking its best?
JG:
I get body scrubs and oil massages at the Korean spa. I also use an organic dry brush.
RHW:
What's your go-to makeup look?
JG:
I love when I look a little rock 'n' roll, undone. So hair a bit textured and messy. A smoky eye and a nude lip with a bit of glow. I like to use a Chanel bronzer to look super glowy and bright. Tom Ford lipstick is also a fave of mine.
RHW:
You have five minutes to get ready and out the door. What do you do?
RHW:
Are you a perfume girl?
RHW:
Which products are always in your bag?
RHW:
What would people be surprised to know about you?
JG:
Maybe that I'm quite carefree and relaxed. I'm pretty down-to-earth when it comes to my weight. I eat most things and I'm not too precious.
RHW:
What is your greatest beauty extravagance—and your biggest steal?
RHW:
Every person has insecurities. How do you deal with yours when they pop up?
JG:
I see my therapist! And I speak to my friends. I have fantastic, supportive friends who make me feel good but also are honest with me. I've learned to let those insecurities go and just own it. It's hard sometimes. I think we all have things we don't feel great about, or we overthink things. It's the constant thing of "I don't feel good enough, smart enough, pretty enough, sexy enough, rich enough, or cool enough." I've learned that I have to take responsibility of my life and make myself happy. That gives me great a sense of security. You really do need to practice self-love.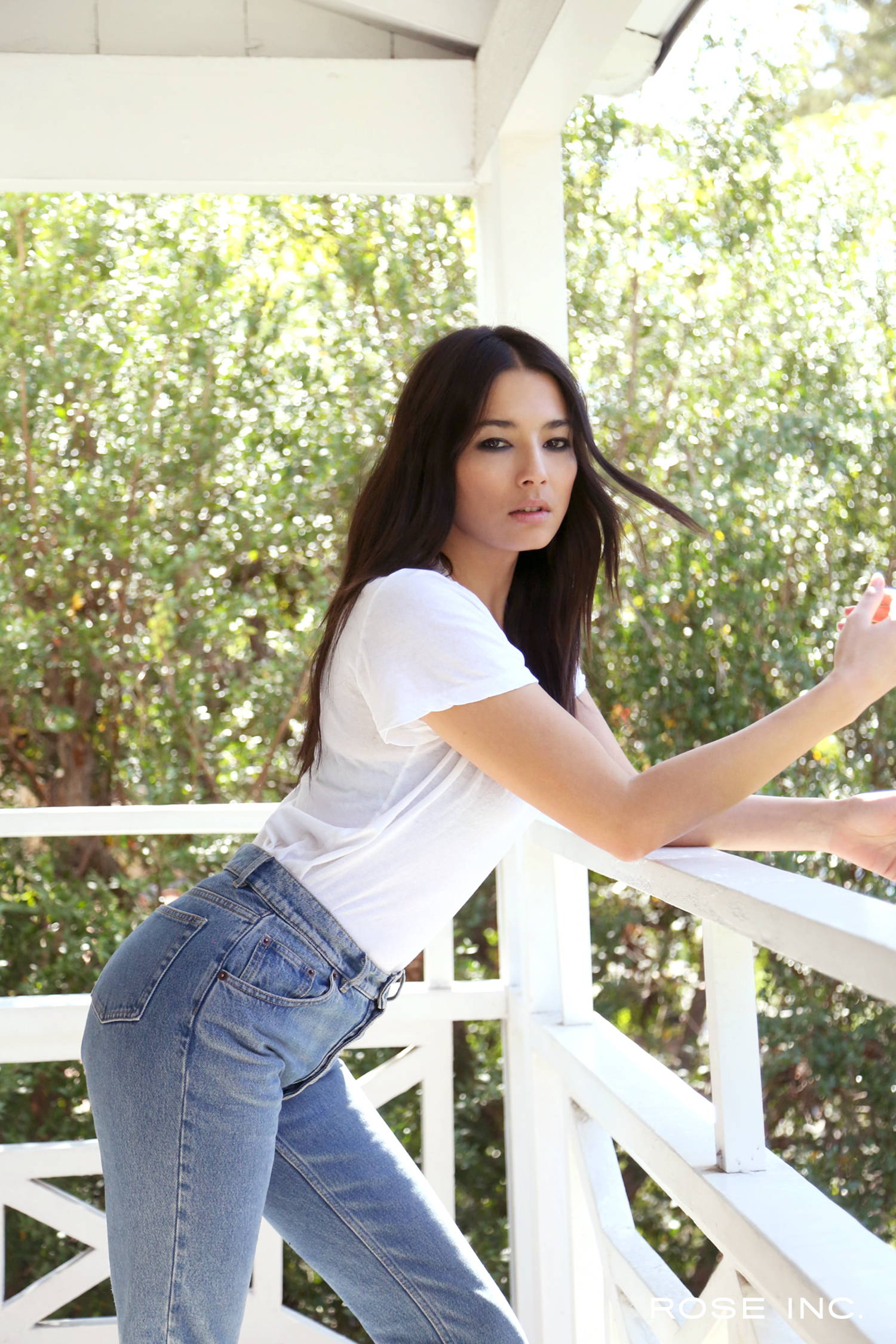 RHW:
What do you find beautiful in others?
JG:
Kindness. It's not just looks for me—it's people's actions, how they are living their lives.
RHW:
What is the biggest lesson you have learnt so far in life?
JG:
To always listen to your instincts. If something does not feel right, do not do it—no matter what. I'm learning to not put myself in uncomfortable situations that I don't want to be in. Taking responsibility of my space. Also, the cream always rises to the top. Slow and steady wins the race. And patience is everything.
Makeup by Sara Denman. Photographs by Emanuele D'Angelo.