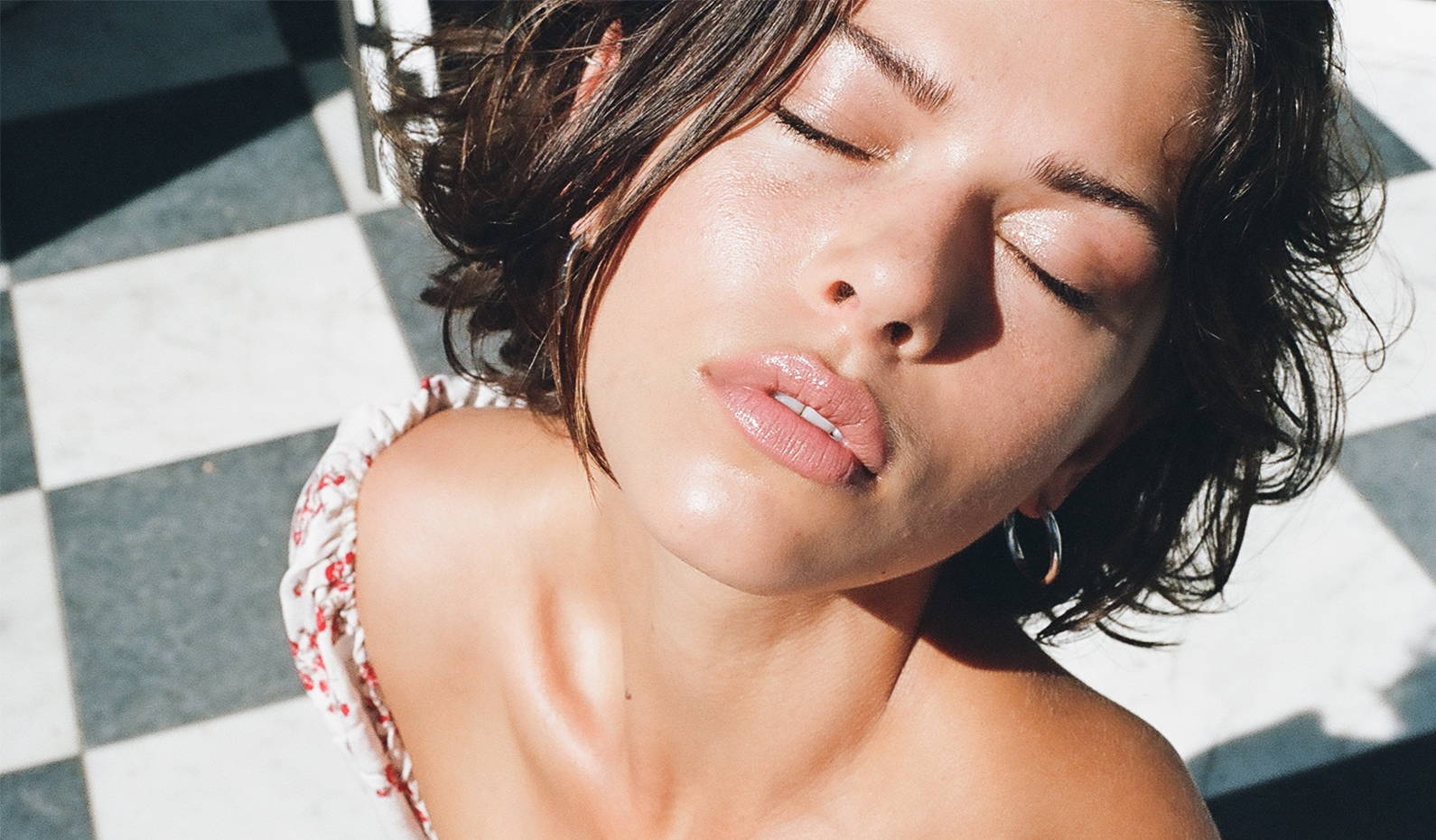 11 / 01
INTERVIEWS
Georgia Fowler
At age 27, Georgia Fowler is in her prime. Her career: on fire. Her outlook: sunny. Her attitude: down-to-earth, confident, and real. After being scouted at the age of 12, she's become one of the leading models of her generation—regularly landing international Vogue and Bazaar spreads and, earlier this year, a coveted contract as the face of Azzaro Wanted Girl. But success hasn't gone to her head. As the New Zealand-born stunner shares here, although she's developed an appreciation for the finer things in life, she still hits the drugstore for a few of her favorite makeup items. Here, Georgia gives Rose Inc. a glimpse into her beauty regimen, personal philosophies, and future goals.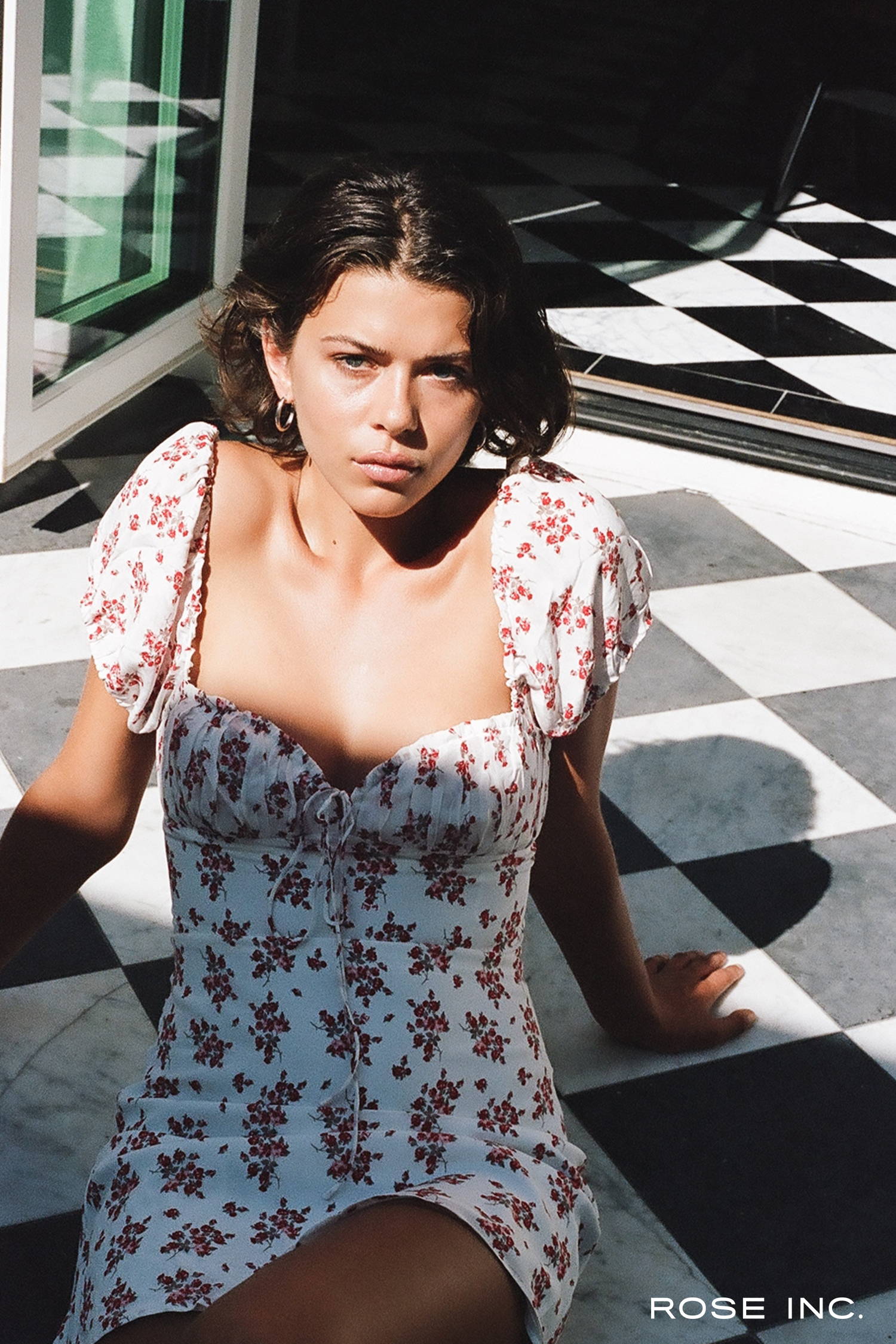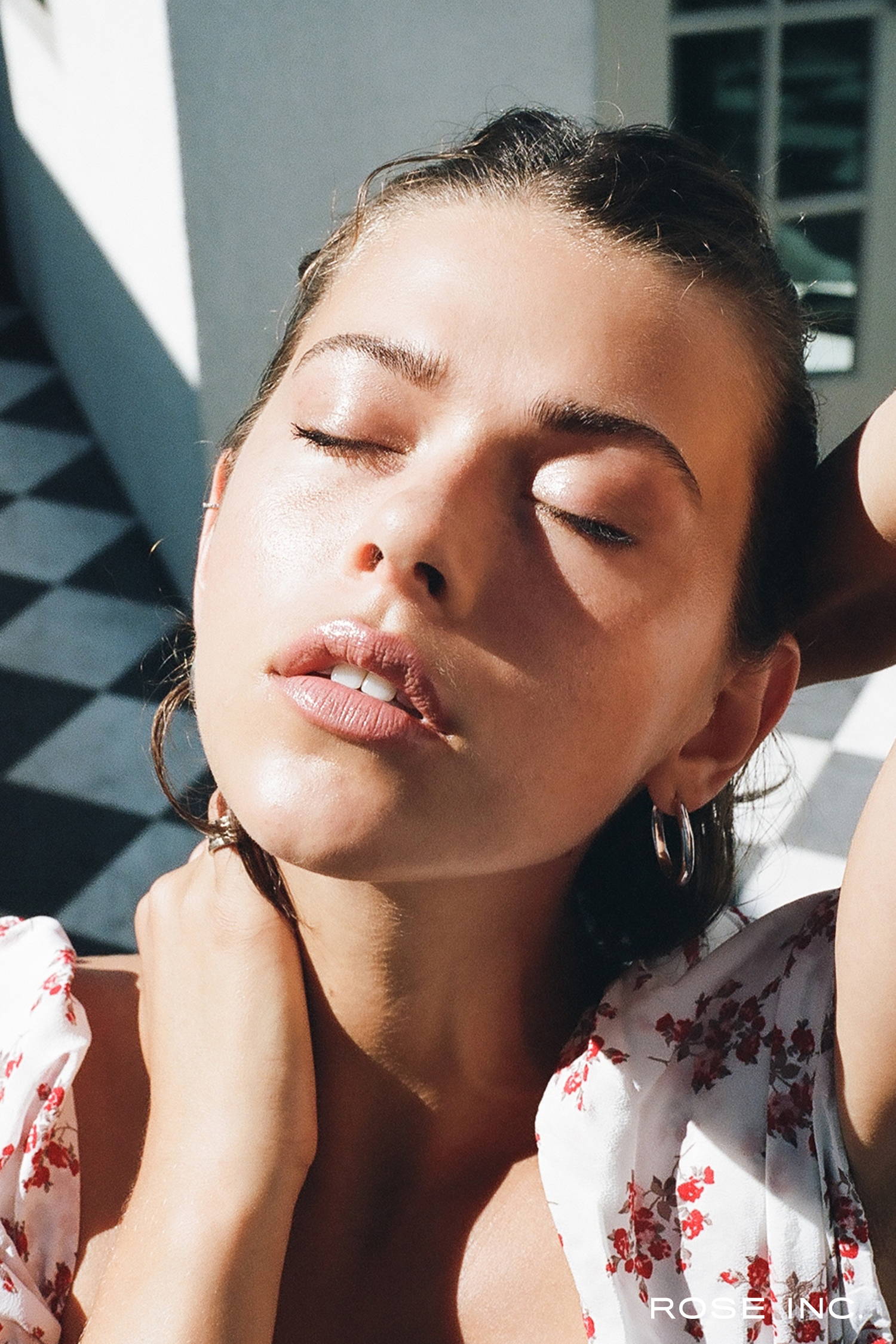 RI:
What is the best aspect of the work you do? The worst?
GF:
I love transforming into different characters whilst shooting, being able to play with different hair and make up is always inspiring. But the best part of shooting is being able to collaborate with so many incredible creatives.  The worst, would have to be having very little control over my schedule, and though I love exploring new places in the world, it is difficult not feeling like you have much of a base and being away from friends and family that mean so much to me. 
RI:
People talk about French-girl beauty and Korean skin care. What's the New Zealander twist to beauty?
GF:
In New Zealand, we really appreciate natural beauty in all forms. I think this comes across in our laid-back and easygoing beauty regimes, as well as the desire to use more natural products.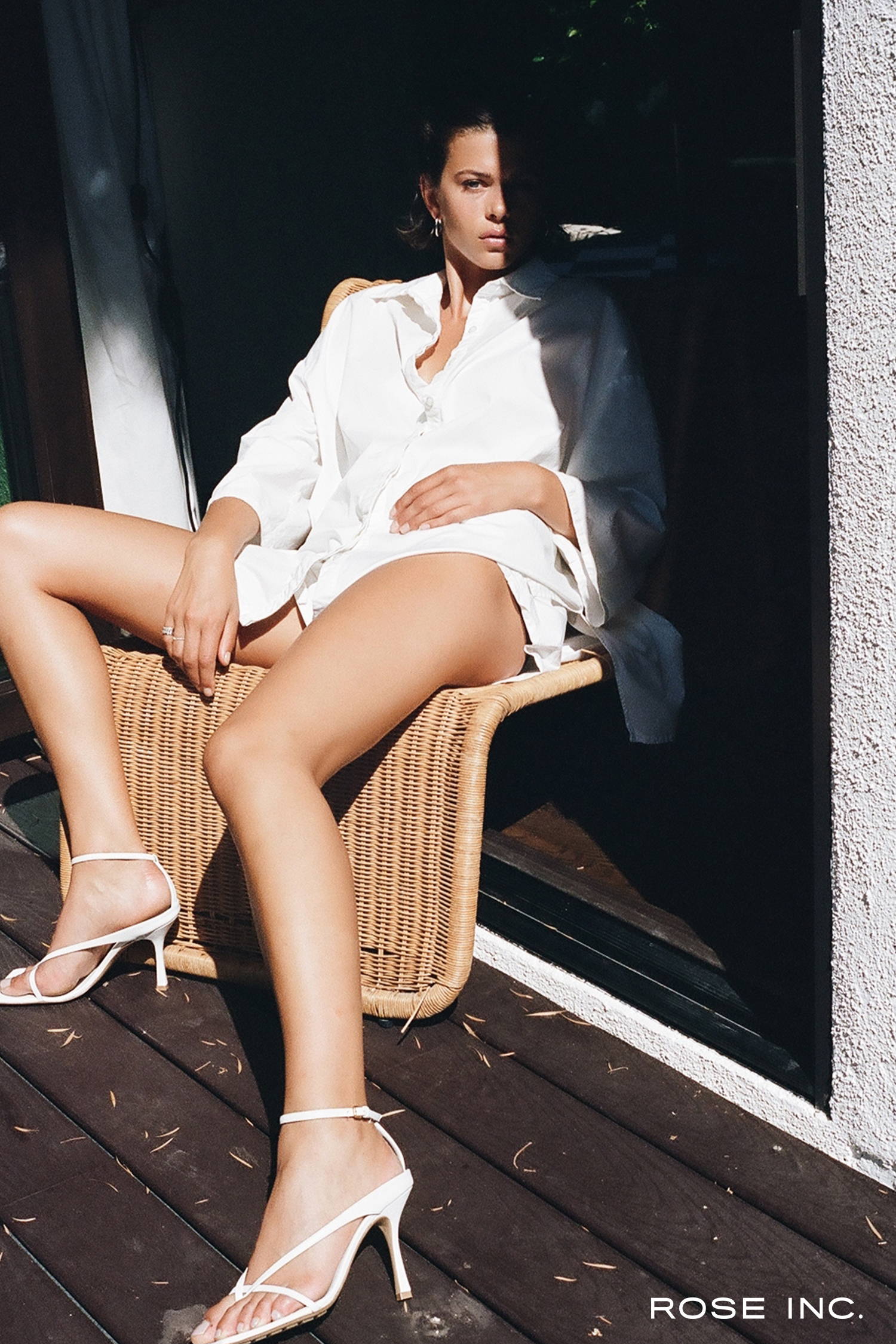 RI:
Do you have any beauty or style icons?
GF:
Besides Rosie, who always has such impeccable hair and makeup, I have always loved Freja Beha's haircuts. She actually inspired me to cut my bangs initially a few years back and embrace my natural texture. I also love Jane Birkin's effortless approach to not only her hair and makeup but also style. 
RI:
What is the biggest risk you've ever taken?
GF:
I would say it would be moving to New York at just sixteen to pursue a modeling career. Looking back, it was pretty fearless leaving home and my friends and family, but I'm a firm believer in taking risks and putting yourself out there to achieve your goals.
I'm a firm believer in taking risks.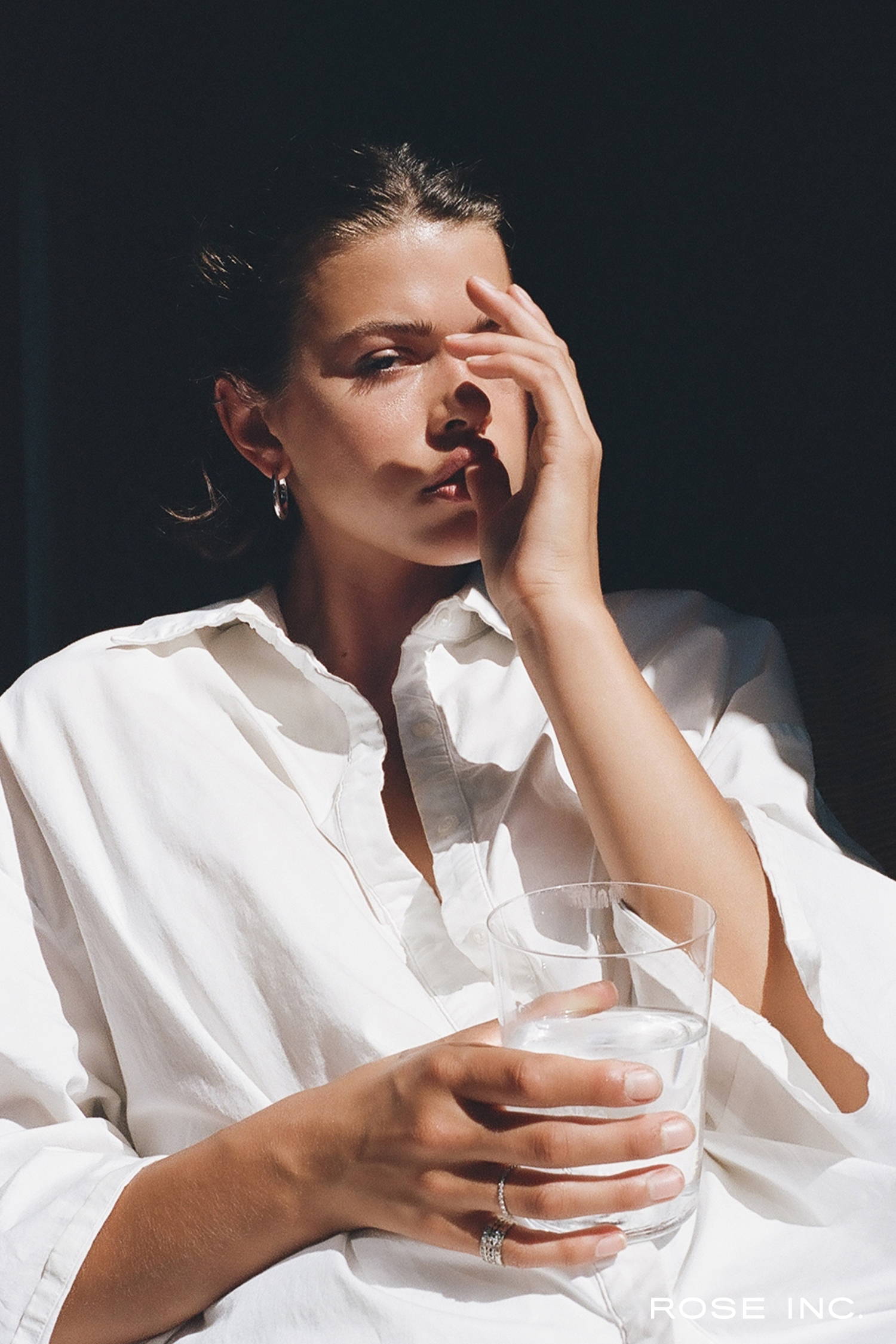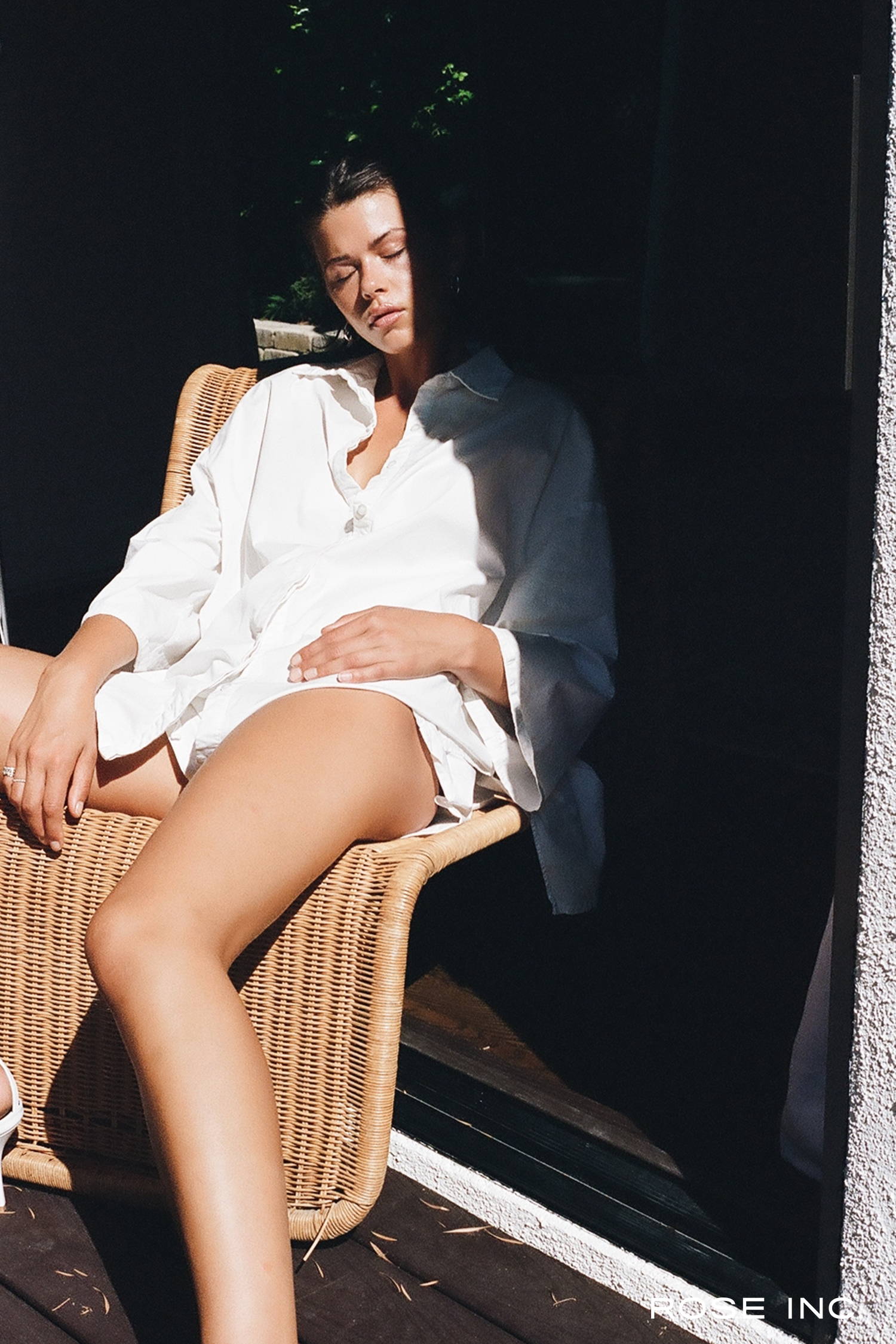 RI:
When you're off-duty, what is your go-to makeup—and how do you change it for on-duty?
GF:
Off-duty, I like to keep skin fresh and focus more on skin care than covering my skin. I've recently discovered Chanel's new Les Beiges, which is a mix of a serum and foundation for a super sheer finish, and I like to add shine with a gloss on the eyelids and upper cheekbones— I'm using Chanel Baume Essentiel in Transparent, but I also love Jillian Dempsey Lid Tint, which comes in an array of colors.  I always like to brush my brows up and fill them in a touch, (Benefit has a great thickening brow gel) and use a natural color lip liner or cream (currently using MAC lip pencil in Whirl). In the evening I'll add a little more bronze around my eyes (try Tom Ford cream pots), and lashings of mascara (Maybelline Great Lash is great for separation, and Nars Climax mascara is great for a fuller look).
RI:
What is your skin-care routine like?
GF:
I change my routines up depending on the season, in warmer and sunnier climates ensuring I'll use thinner products with SPF. And in winter I'll focus more on hydration.  
Currently I'm using Bioderma to remove any makeup residue, washing with cosmetic oil cleanser, followed by a swipe of Biologique Recherche P50 Exfoliating Lotion on a cotton pad. Serums reach a deeper level of hydration, so it's important to use a serum under a moisturizer, I love the Chanel Blue Serum, or if I need more moisture, Clarins Double Serum.  Following that, I'll use either Chanel La Solution 10 de Chanel, which is super simple and light, or Augustinus Bader Rich Cream for more moisture. 
At night I may trade in a face oil—the Sisley rose oil is amazing and doesn't clog my pores the way some other face oils have. At night I'll also use a La Mer eye cream. And during the day I'll use Dr. Barbara Sturm Sun Drops on top of everything to ensure my skin is protected. 
Off-duty, i like to keep skin fresh.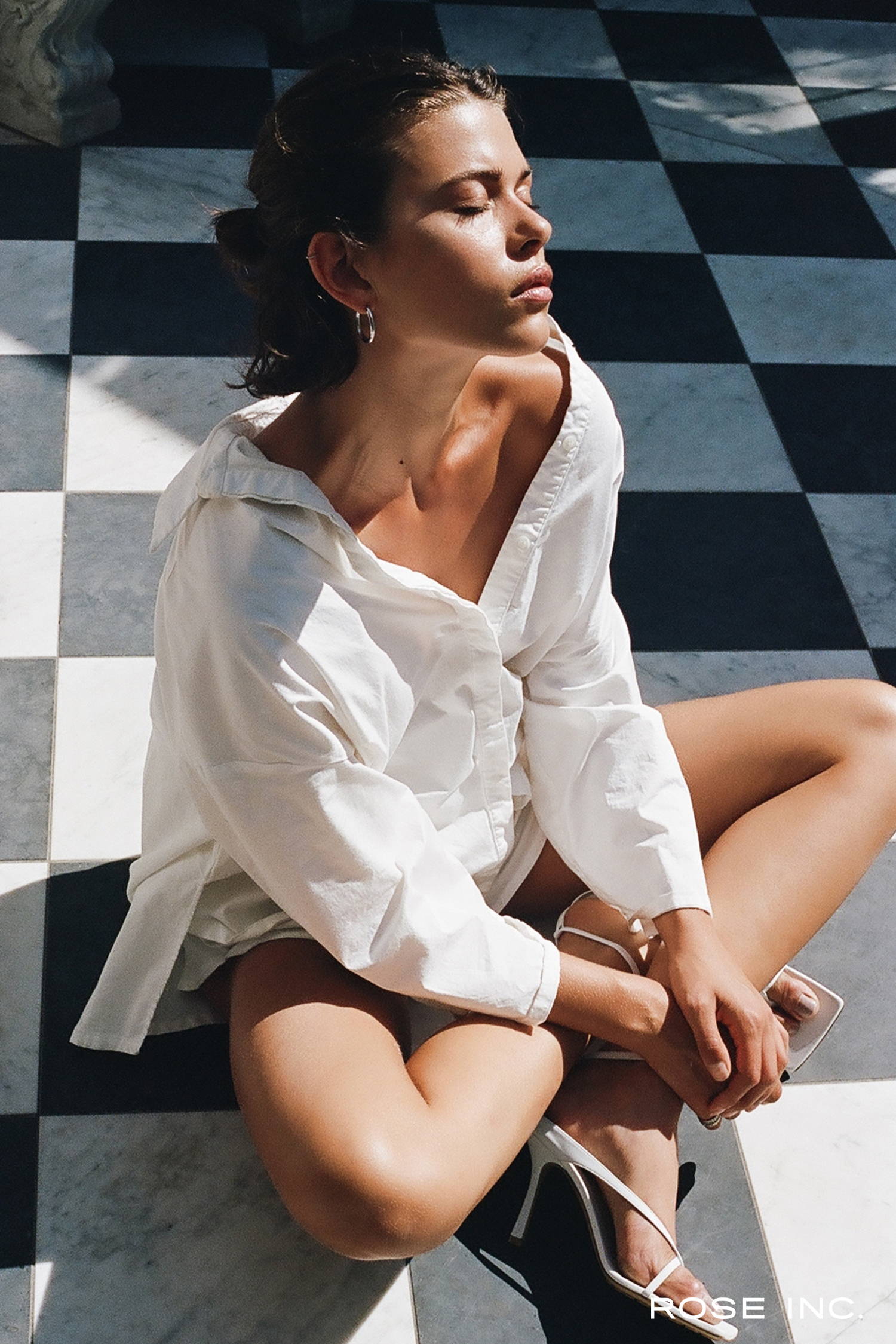 RI:
What about hair—how do you care for it?
GF:
When I'm not working, I try not to use too much heat on my hair, so will use a cream to tame any flyaways and control my wave. Oribe curl cream is great when used on damp hair. I also love Bumble and Bumble Brilliantine for an undone look as it creates texture without overdrying your hair and making it look too matte.
RI:
What do you wish people knew about you?
GF:
That's a tough one, as these days we share so much about ourselves through social media. But probably how much I love my friends and family.
RI:
On social media, do you read the comments?
GF:
Occasionally I'll have a flick through the comments and try to connect with fans, but more often I use social media as a platform to show my work, and then try to put my phone away and live in the moment. I love seeing positive comments from my fans, but they can be very looks-focused—which, even as a model, is not what I'm about. I love connecting with people and working with designers and showing products and brands I love. If there are ever any negative comments, which unfortunately does (rarely) happen, I try not to look into them. Of course, sometimes it can get to you, but those that know me as a person love me and that's what's most important. As Dr. Seuss said, "Those that mind don't matter, and those that matter don't mind."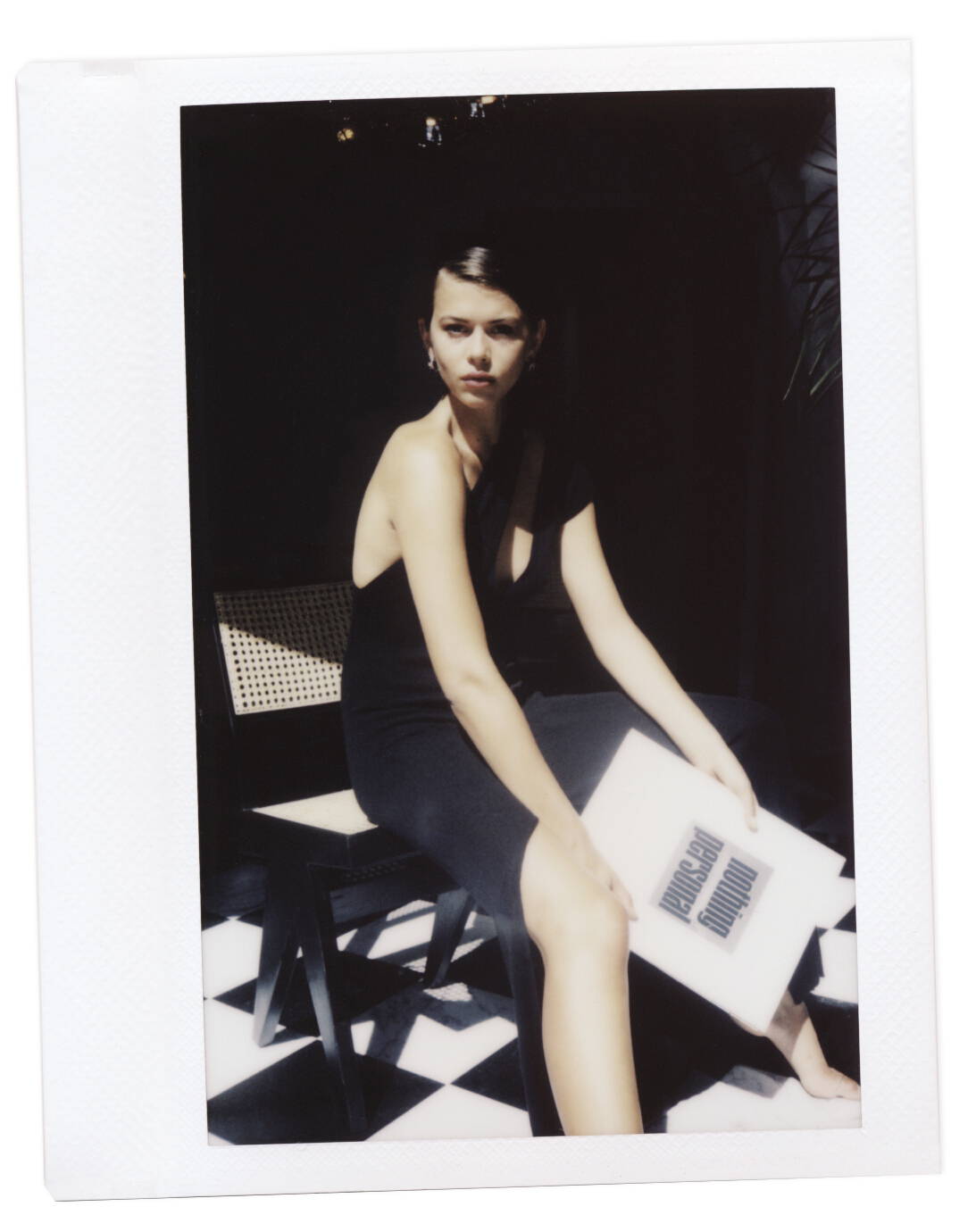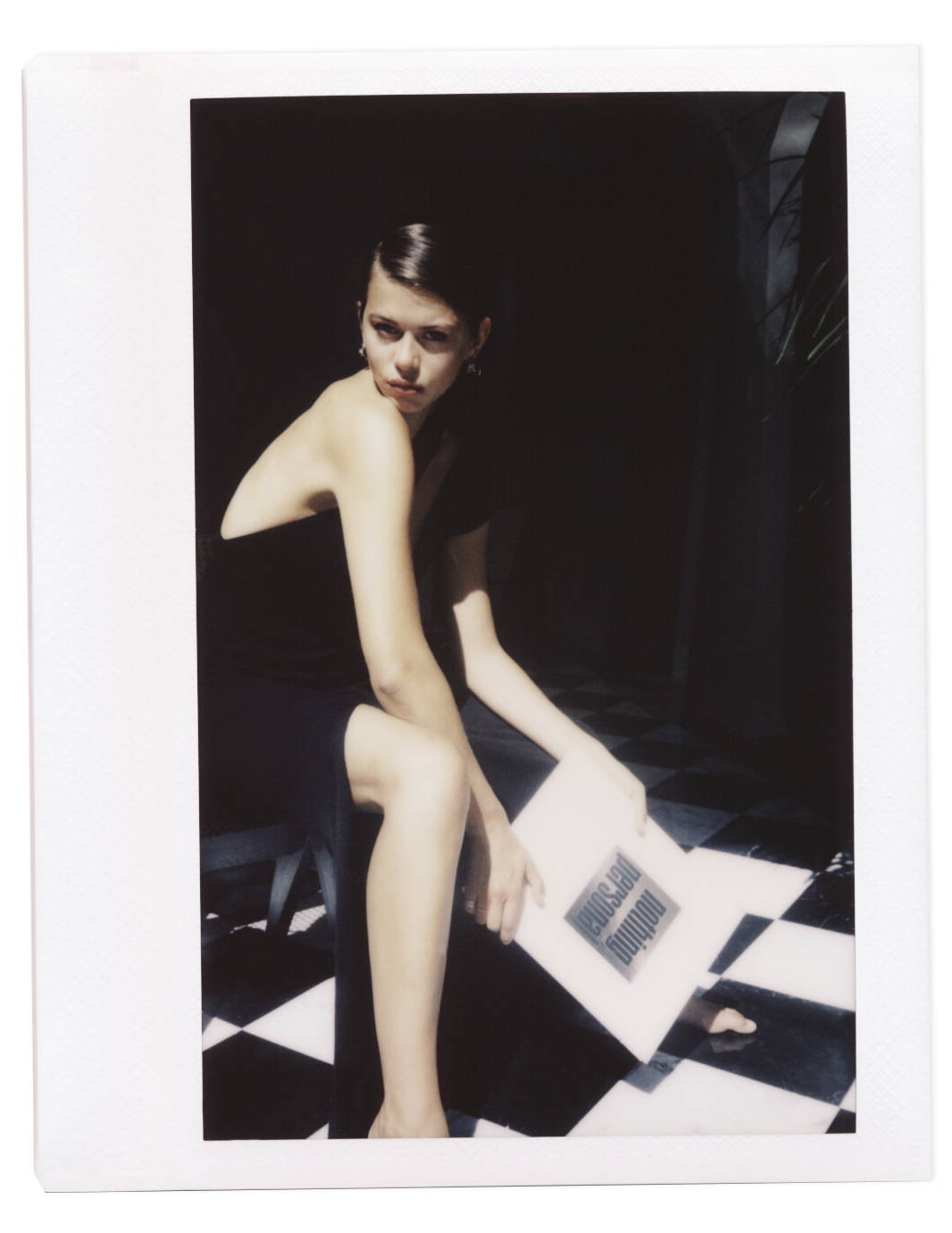 RI:
What will you never apologize for?
GF:
I will always unapologetically stand up for what I believe, including my friends and family. 
RI:
What are your short-term goals—and your long-term ones?
GF:
Short term, I hope I can start working more closely with some make up and beauty brands. Long term, I hope to have a beautiful house by the beach to share with my loved ones, and as the fairy tale says, live happily ever after.
Georgia Fowler photographed at her home in Los Angeles by Ford. Interview conducted by Annie Tomlin.