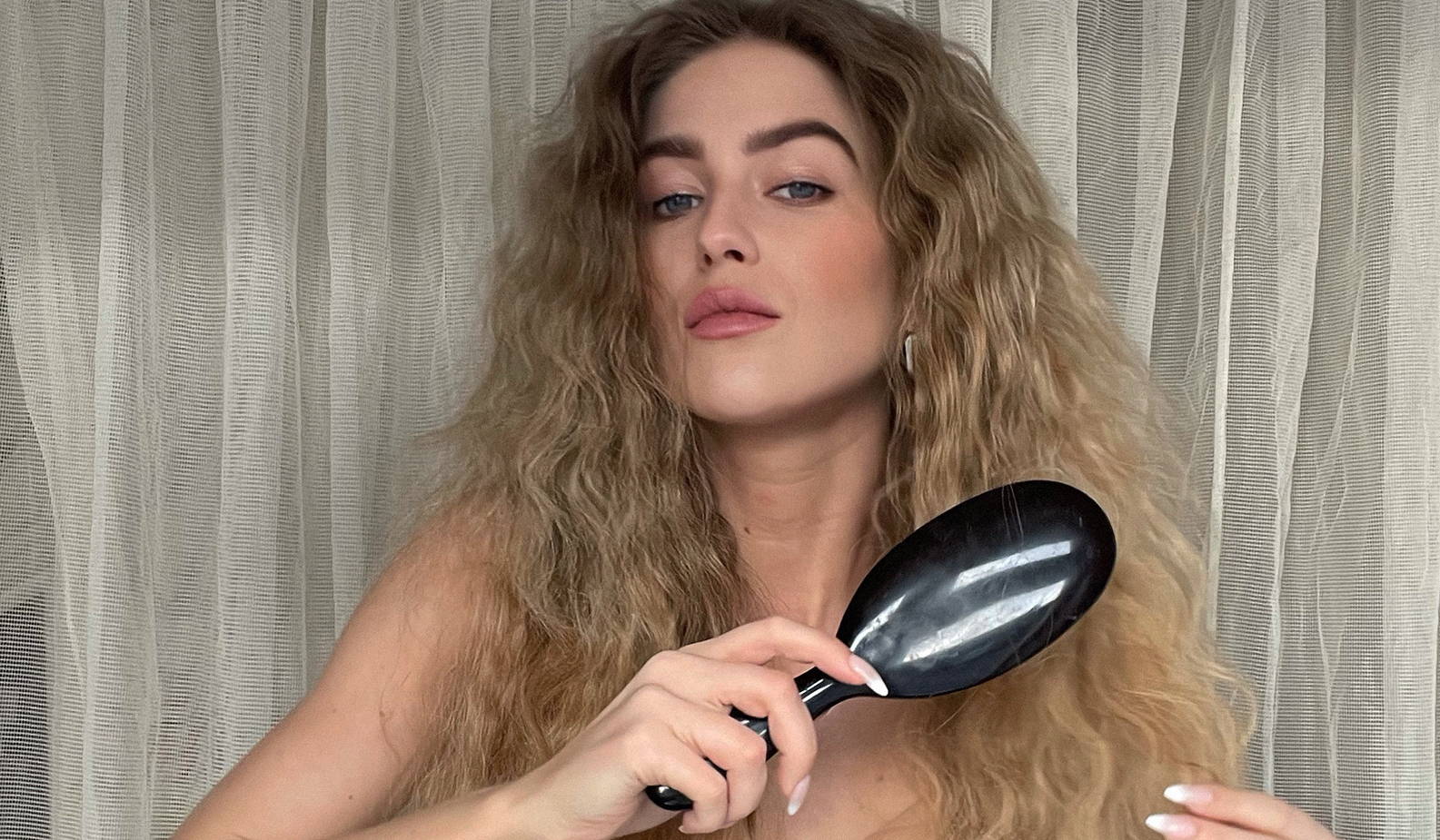 04 / 05
INTERVIEWS
Danish Creative Emili Sindlev On Loving Body Shimmer & Minimal Makeup
Everybody has a story about beauty. In Rose Inc.'s The Profile, some of the world's most intriguing people share theirs. In this intimate interview series, we get (virtually) up close and personal to explore their definitions of beauty and path to self-confidence. Featuring imagery shot through their own lens, The Profile presents these compelling personalities in a new light—one that illuminates their own journey, dreams, and desires while highlighting their unique relationship with beauty.
Stylist. Model. Dancer. It Girl. These are all accurate descriptions of Danish creative Emili Sindlev. Starting from the top, the Copenhagen-based multi-hyphenate keeps her half a million Instagram followers entertained with her unique, colorful style. Calling on bright colors, mixed prints, and designer accessories, it's easy to compare her aesthetic to one of her fashion idols: Sarah Jessica Parker as Carrie Bradshaw. With a unique, modern spin on '60s fashion, it's no surprise that Sindlev received Elle's 2018 Style Icon of the Year award and competed on Denmark's Dancing with the Stars late last year, but in a conversation with Rose Inc., the influencer is opening up about a different topic: beauty.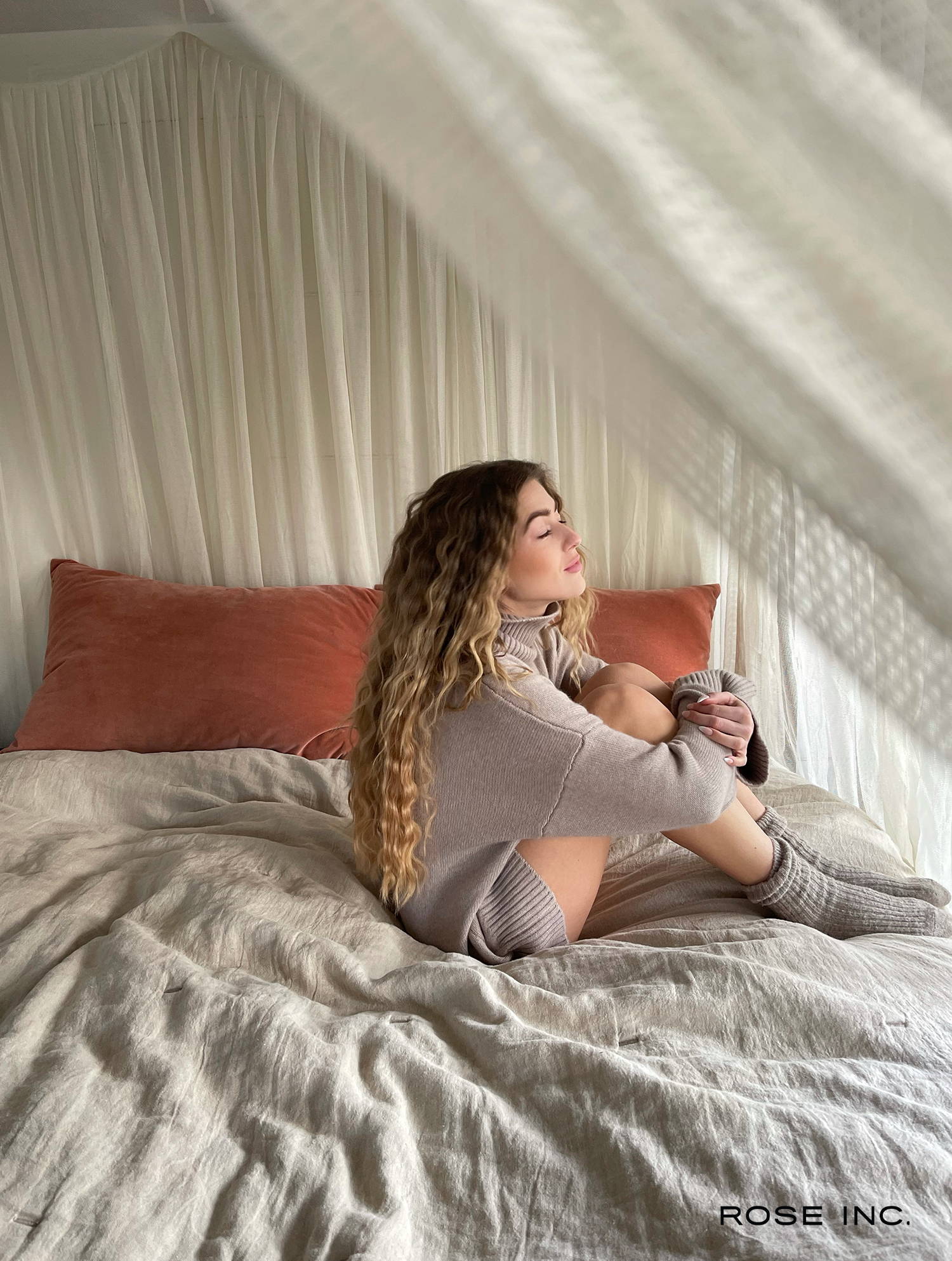 RI:
When it comes to your wardrobe, where are you a minimalist? Where are you a maximalist?
ES:
I would definitely say I'm both: I'm mostly a minimalist at home and then I morph into a maximalist when I'm headed out. I love to dress casually and comfortably at home but I always reach for something colourful and fun when I'm out. I love playful glamour.
RI:
What kind of self-care rituals have you created for yourself?
ES:
I work out almost every day and that makes me happy. It gives me energy, which is something we all definitely need a little bit more of these days! I also love a slow morning, but unfortunately, that doesn't happen as often as I wish it would. I also take some Liv Nutrition CBD Oil to help me sleep better.
RI:
Where do you find your creative inspiration?
ES:
It's a variety of things, from classic movies and TV shows to books and old magazines. Instagram is, of course, a major one and I love to look back at legendary icons. I have also found that I get most of my inspiration when I travel.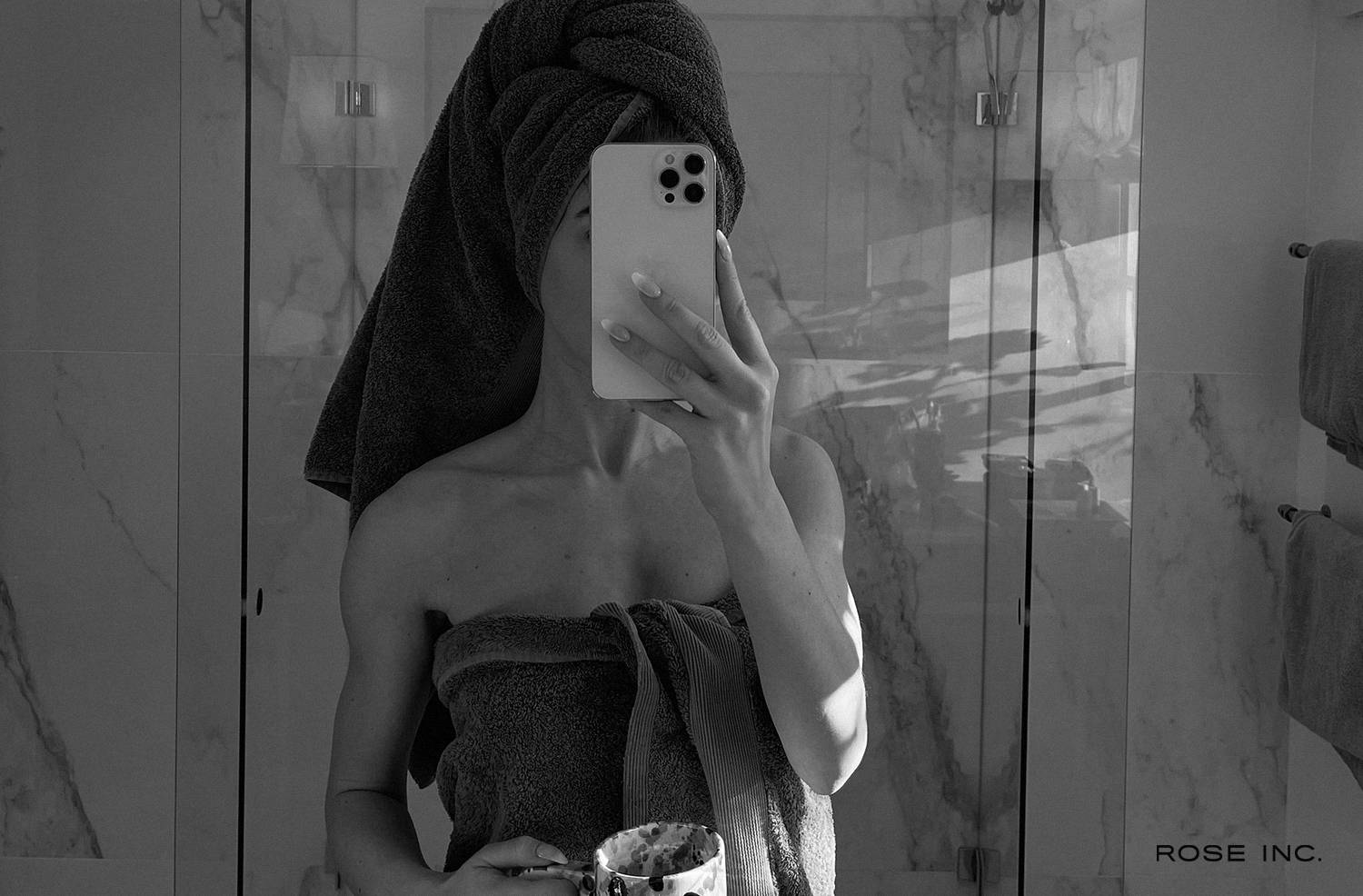 I morph into a maximalist when I'm headed out…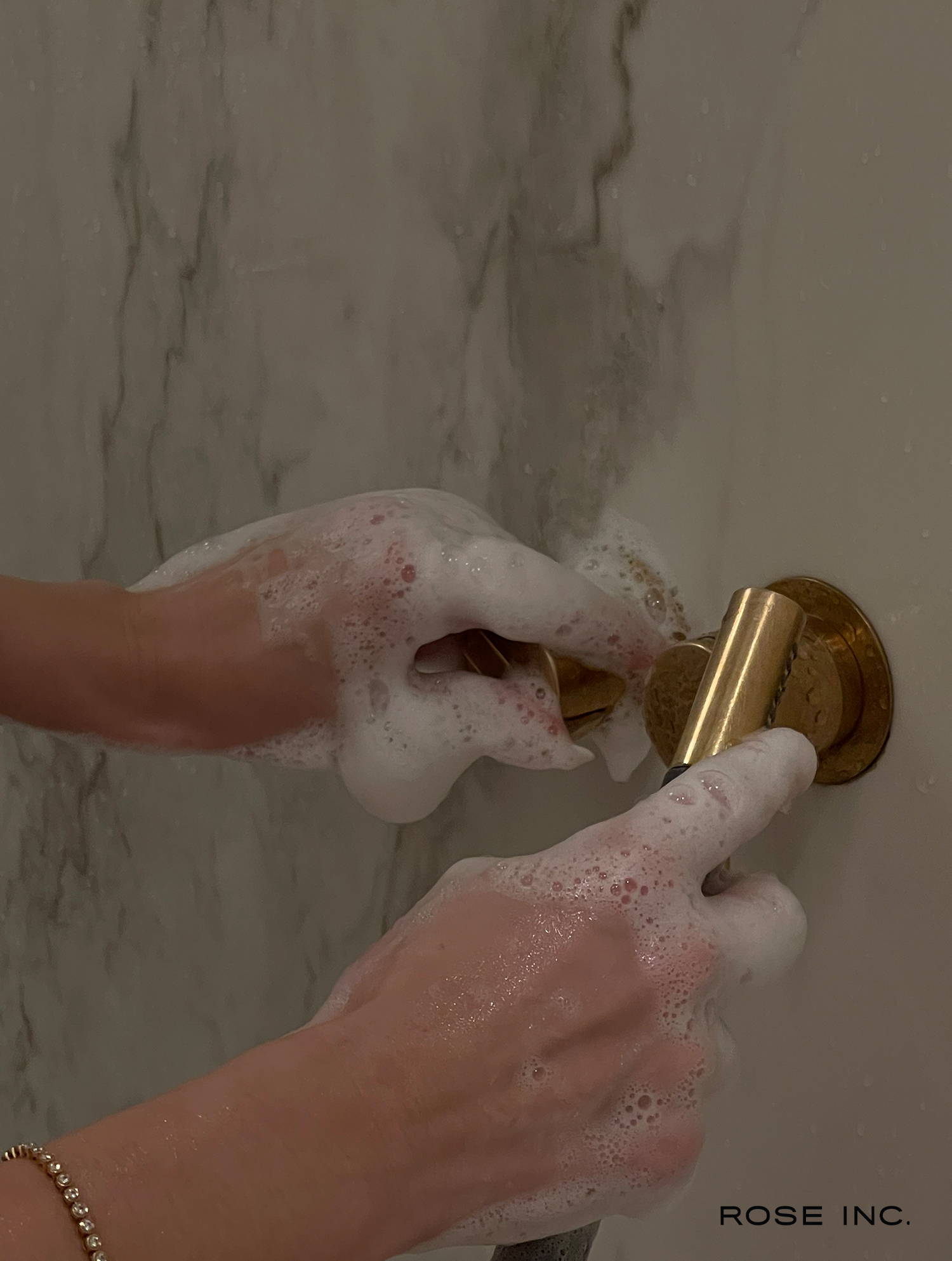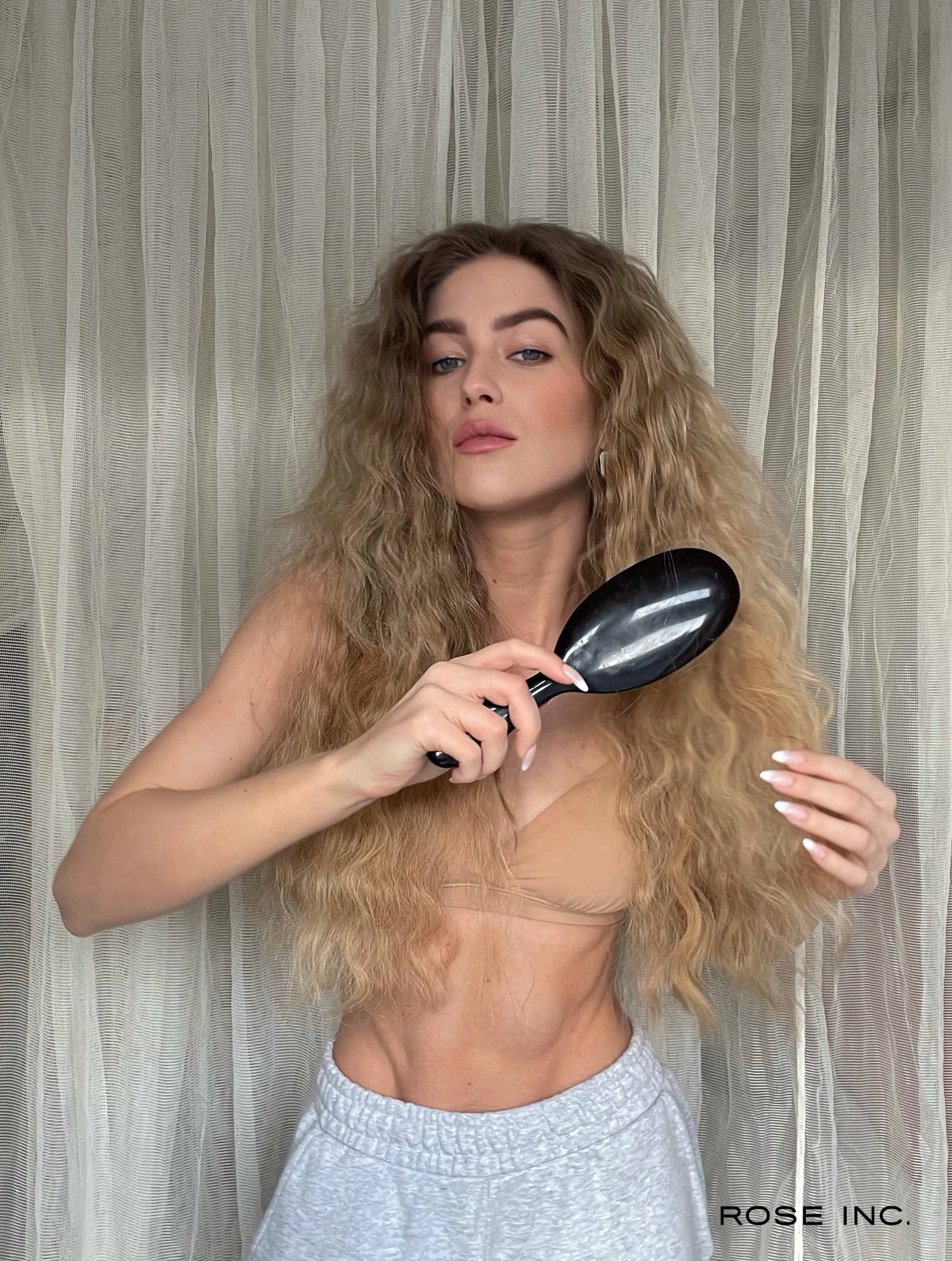 RI:
When do you feel most desirable?
ES:
Definitely when I'm in a good mood. It comes naturally when I feel happy and I'm around the people that I love. I must also admit that I feel more self-confident when I'm wearing makeup and get all dressed up.
RI:
How has the past year changed how you define an 'It Girl'?
ES:
An 'It Girl' in 2021, for me, is someone who speaks her mind and isn't afraid to take a stance against the wrongdoings in the world. Because so much happened, like the pandemic, BLM protests, and the [continued growth of the] #MeToo movements, 2020 was a game-changing year. Even just having more discussions about climate change woke us all up. So I would say, we all need to be better at supporting each other and spreading the love! Someone who embodies all that is who I would call an 'It Girl'.
RI:
What was the most important lesson you learned while competing on Dancing with the Stars last year?
ES:
I learned so much about myself doing the show and I actually consider it the most therapeutic thing ever. A major realisation that I had was that it's ok to not be great at everything the first time around. You have to give yourself time and enjoy every second of what you are doing. If you trust the process, you might learn something on the ride. And that ride – the experience itself – was so much more important than the result.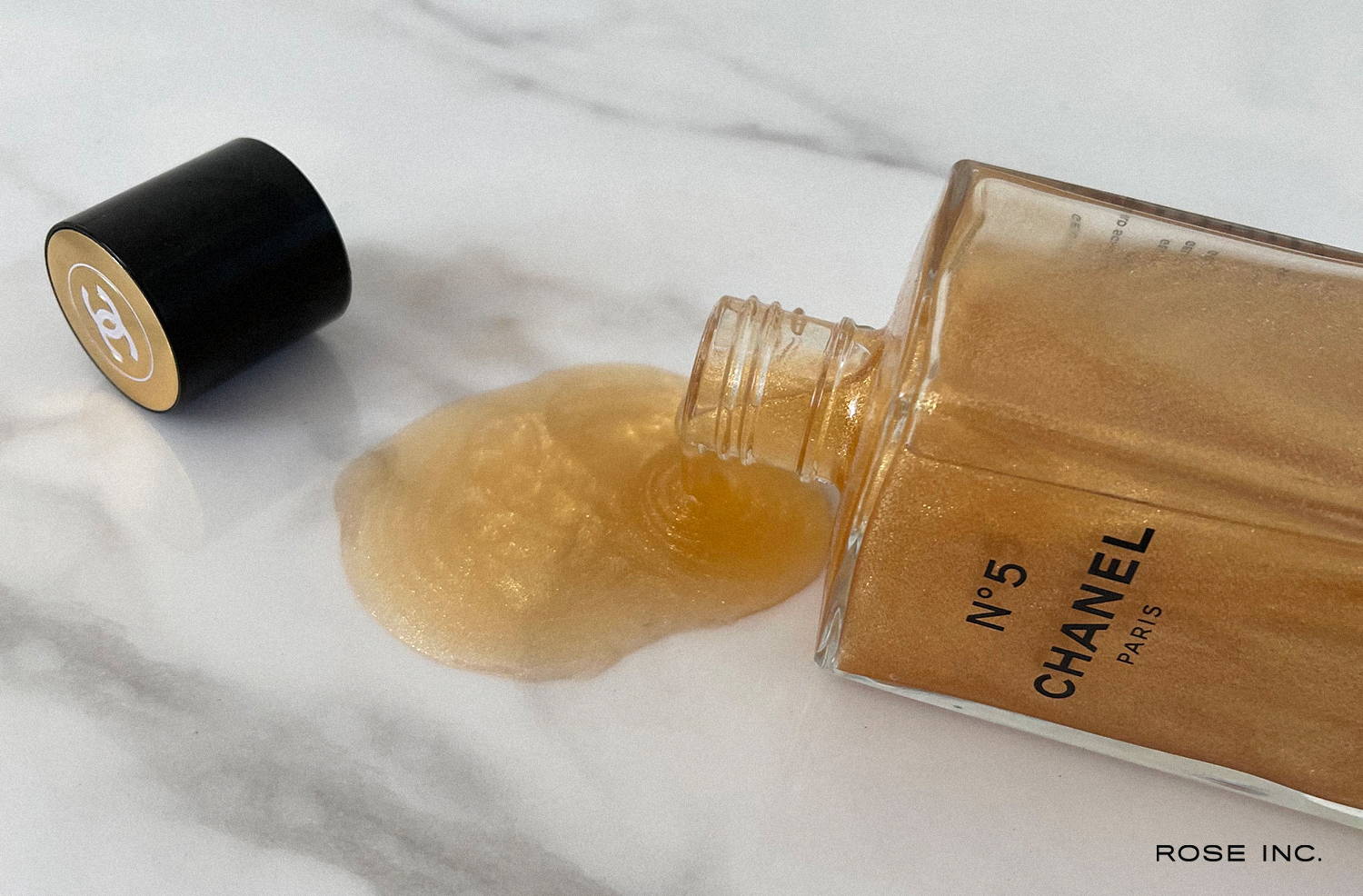 RI:
What is your relationship with fitness?
ES:
I love to work out. I have to be active in some way every day and luckily, that's a passion that I share with my boyfriend, so it's easier to get it done.
RI:
How do you maintain a healthy relationship with social media?
ES:
I like to think I'm getting better every day at controlling what my screen time is. I actually never just scroll through the app, doing nothing. I always make sure I'm online for a reason. Outside of work, I use it to find home and decor inspiration, which is a huge passion of mine.
RI:
Where do you see yourself in five years?
ES:
Hopefully, happy and with kids for my better half. I like to explore and try out new things, so I've never been a fan of a five-year plan.. For me, life is about taking chances while you can, and never taking no for an answer. Keep dreaming and work hard for the things you really want—that's what I always say.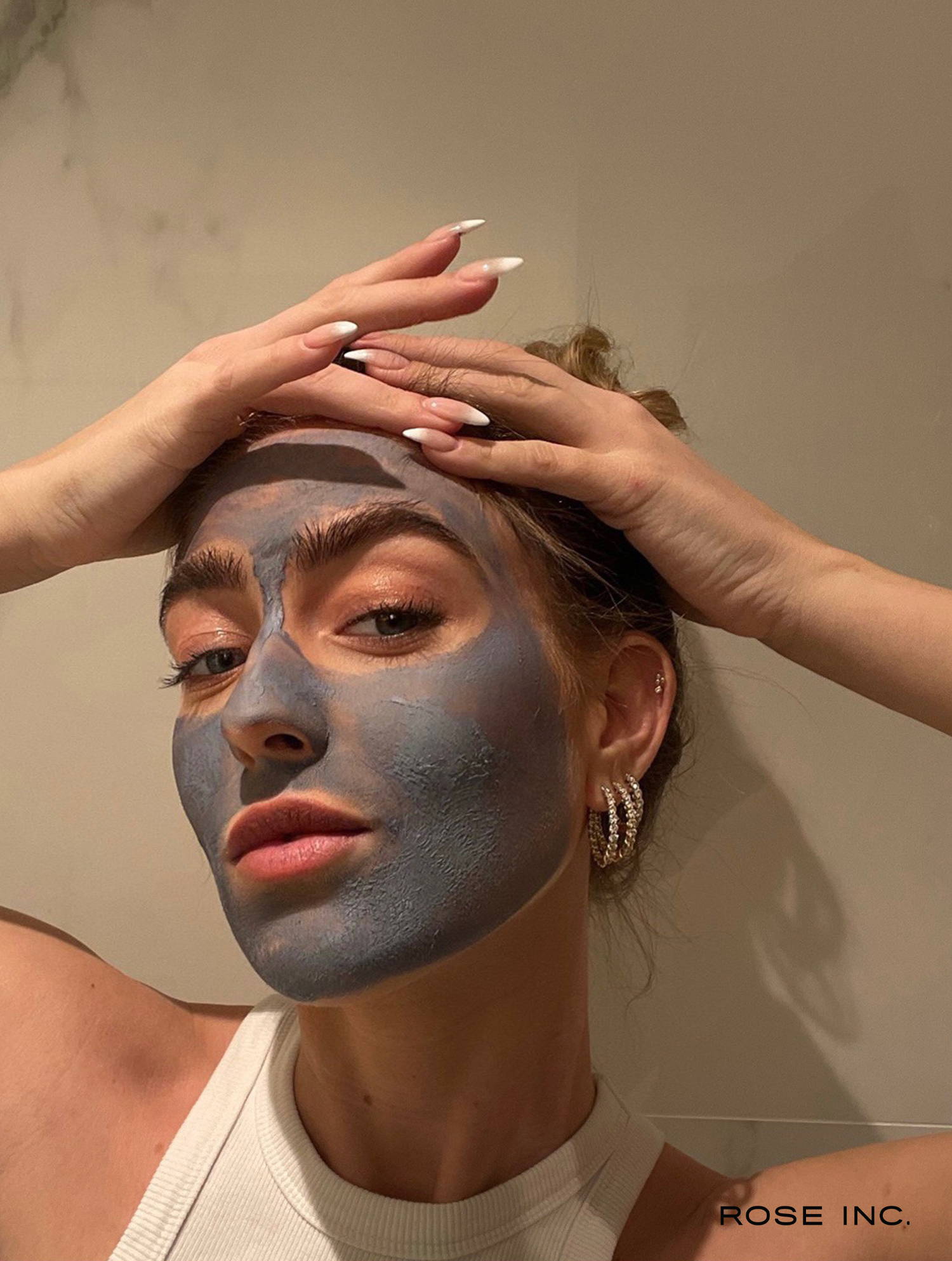 RI:
What kind of long-lasting impact would you guess the pandemic will have on your style?
ES:
I think on one side I really miss dressing up and I can't wait to wear a dress, heels, and lipstick again, but after a year without having to walk-in heels daily, I'm probably going to have to teach myself how to wear them again! I actually enjoy wearing sweats and being all-natural and casual, so the world will probably see more of my casual style in public.
RI:
What is your creative process?
ES:
In my head, I'm constantly working, so I always have to try to keep that under control. I really enjoy being involved in many things at the time, so balance is super important for making sure I don't get overly stressed out. Creatively, I tend to write everything down in notes because if not, my mind clutters and I end up breaking down from all the ideas I have and want to do.
RI:
If you didn't work around fashion, what kind of career would you want to have and why?
ES:
Definitely something with rescue animals. I've always dreamt of opening my own shelter with my mom since I was a child.
RI:
What are some go-to style tips and tricks you developed during lockdown?
ES:
This is easy: Tights go with everything!
RI:
What is your skin-care routine like nowadays?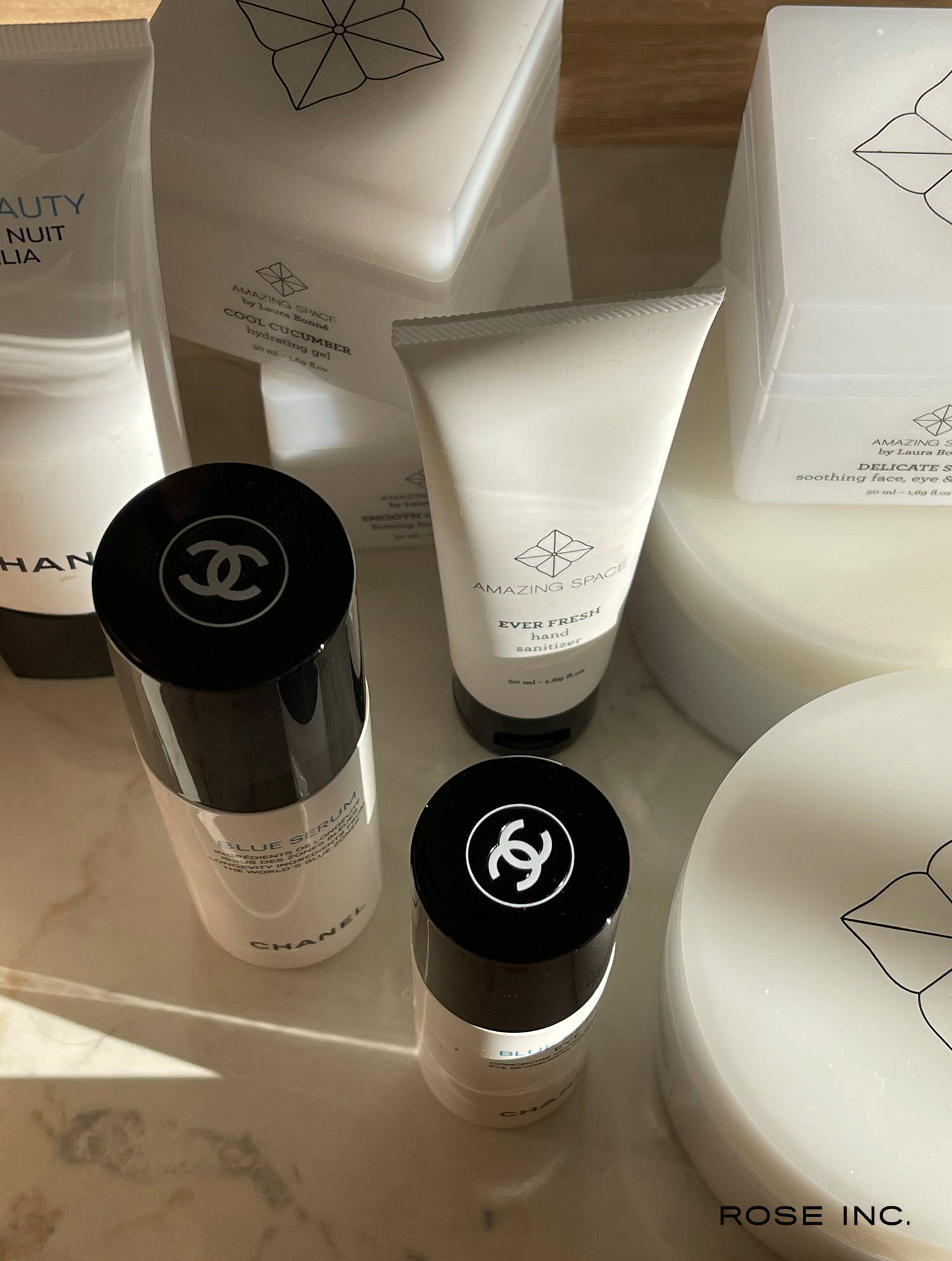 RI:
What does your day-to-day makeup routine look like?
ES:
My everyday look is super simple. My go-to is the Vitalumière Glow Foundation by Chanel which gives this gorgeous lit-from-within glow. I always apply with a BeautyBlender; I know some people love to use it dry, but I swear by using it wet. No only does it guarantee even application, but it also minimizes how much product is absorbed by the sponge. I'll typically apply some color to my brows with a pencil for easy application and top up my lips with some gloss to give some punch. For a night out, I'll add some bronzer—just for a little bit of extra oomph.
RI:
When it comes to your makeup stash, what do you have too much of?
ES:
That would for sure be eyeshadows. I find the colors so beautiful but I'm not good at putting it on, so they tend to stay unused in my closet. The thing I use the most is everything lips—I have at least four different glosses, balms, or lipsticks in every bag.
RI:
What do you not have enough of?
ES:
I definitely don't have enough of Chanel No. 5 Shimmering Body Gel. I honestly don't think I ever could. I love the glow it adds, especially when I apply it to my arms or collarbone. I know it's a body gel but I also put it on my cheekbones because it's never too much.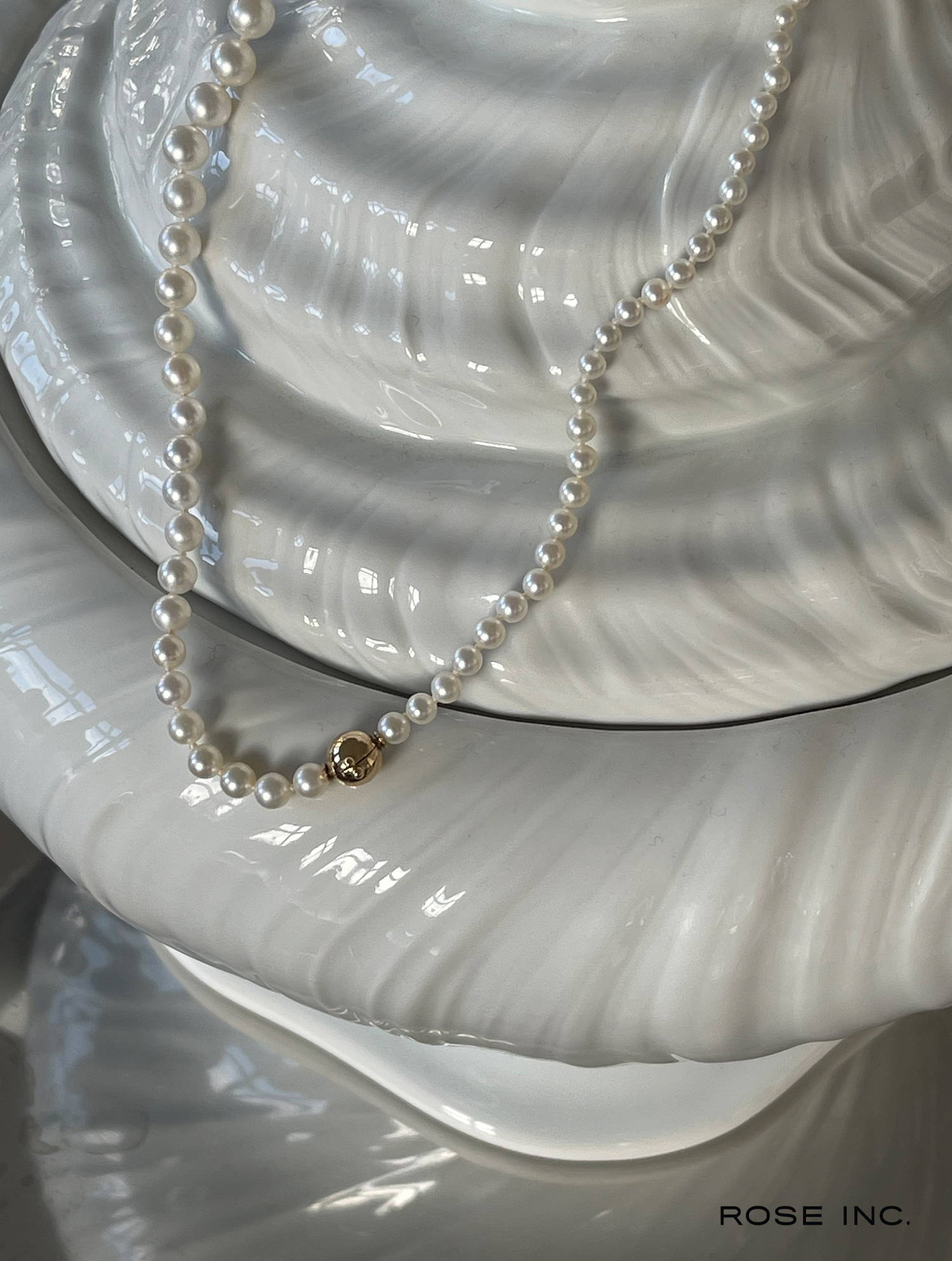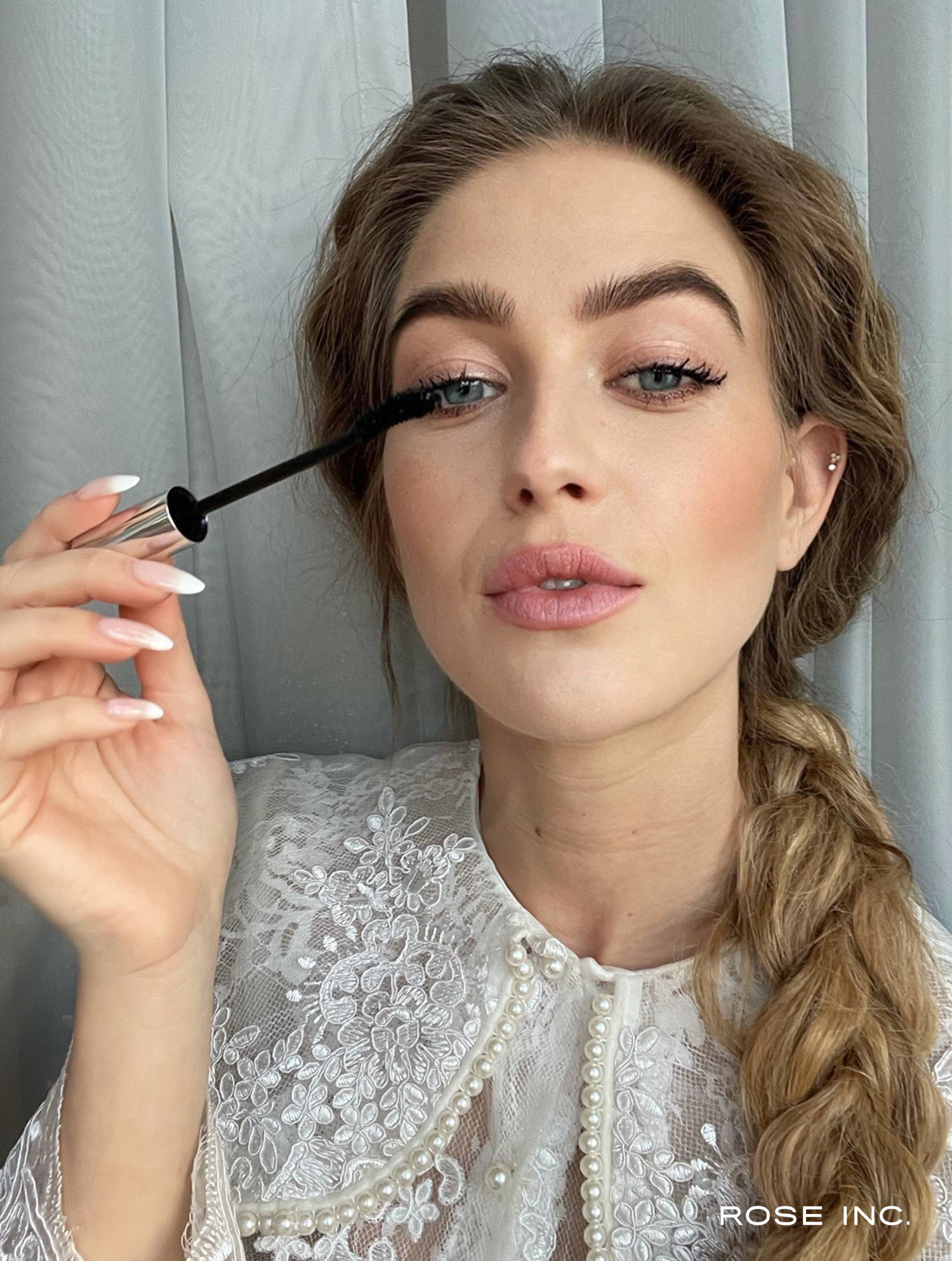 RI:
What was your first perfume, and what drew you to it?
ES:
D&G 3 L'Impératrice. I still have a bottle and I unconsciously grab for it sometimes. I was actually drawn in by the color at first, but the scent won me over and like I said, it still has me. It's sweet, but fresh at the same time; not too little, not too much. It's been my scent for over 12 years.
RI:
Any other current favorites?
ES:
Zarkoperfume pink molecule 090.09 is a favorite. It looks like Champagne and the scent is clean, sophisticated, and feminine—what's not to like? It's definitely an everyday favorite.
RI:
What do you believe about beauty now that you didn't before?
ES:
That you have to take care of yourself on the inside, too. You can put a lot of things on to make your outer appearance look good, but you also have to be good to yourself. For me, that comes from working out but also eating some cake after—doing things that make me happy.
RI:
How has working with the fashion industry changed the way you look at the world?
ES:
It's definitely made me understand the businesses better, but most importantly, the way I look at clothing and the level of respect I have for the industry as a consumer has changed. I think through what I do and don't really need in my life, shop vintage, and make sure that I sell-off clothing regularly. I also really think hard before buying something to ensure that I invest in good quality so it lasts forever.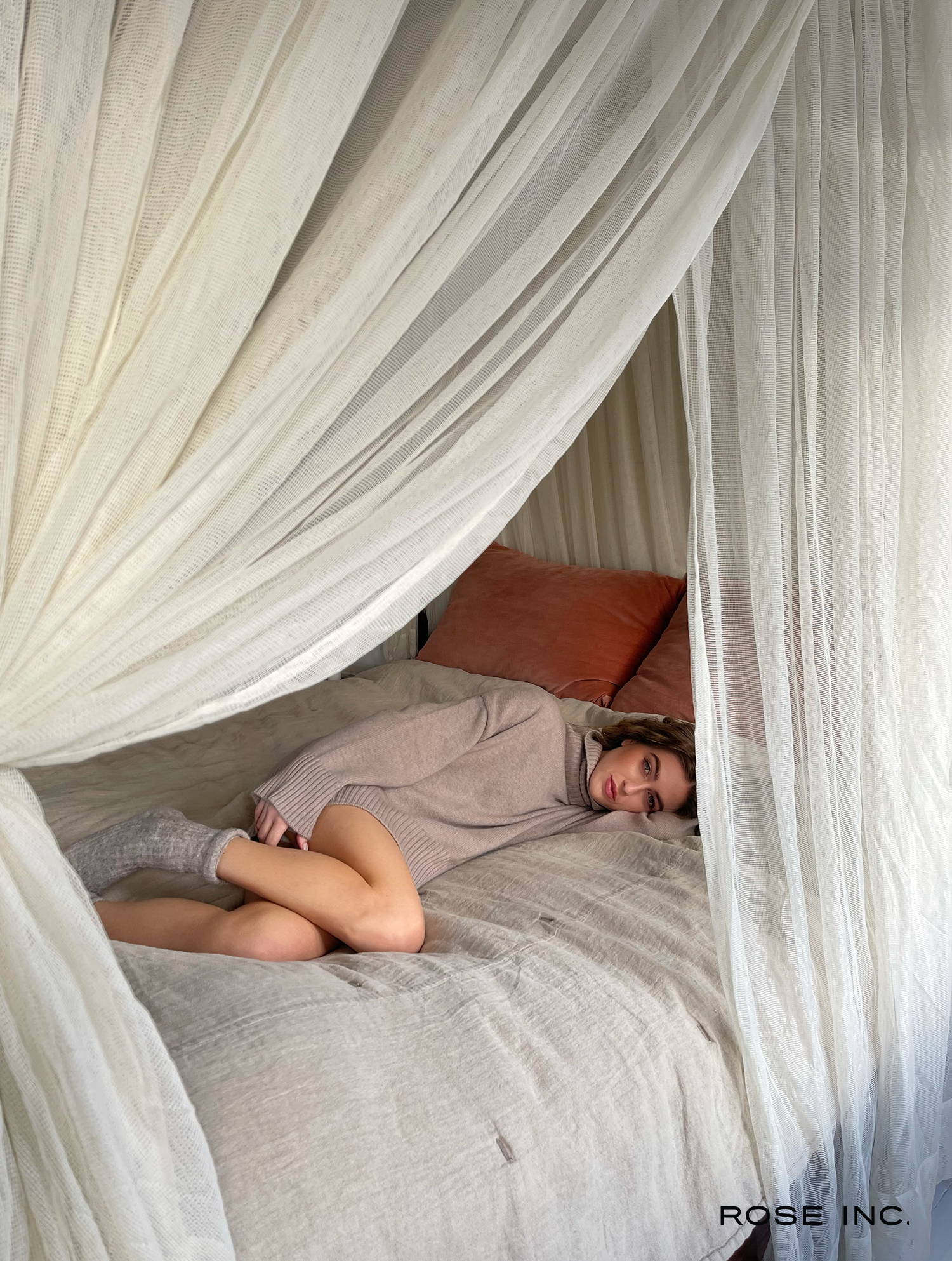 RI:
What still excites you about the industry?
ES:
That it's always evolving, even though the more things change, the more they seem to stay the same. I love being part of that evolution by expressing myself with what I wear.
RI:
What is a social media narrative you would like to see disrupted?
ES:
I wish women would support each other more on social media. I think it's so important that we lift each other up and spread positive energy.