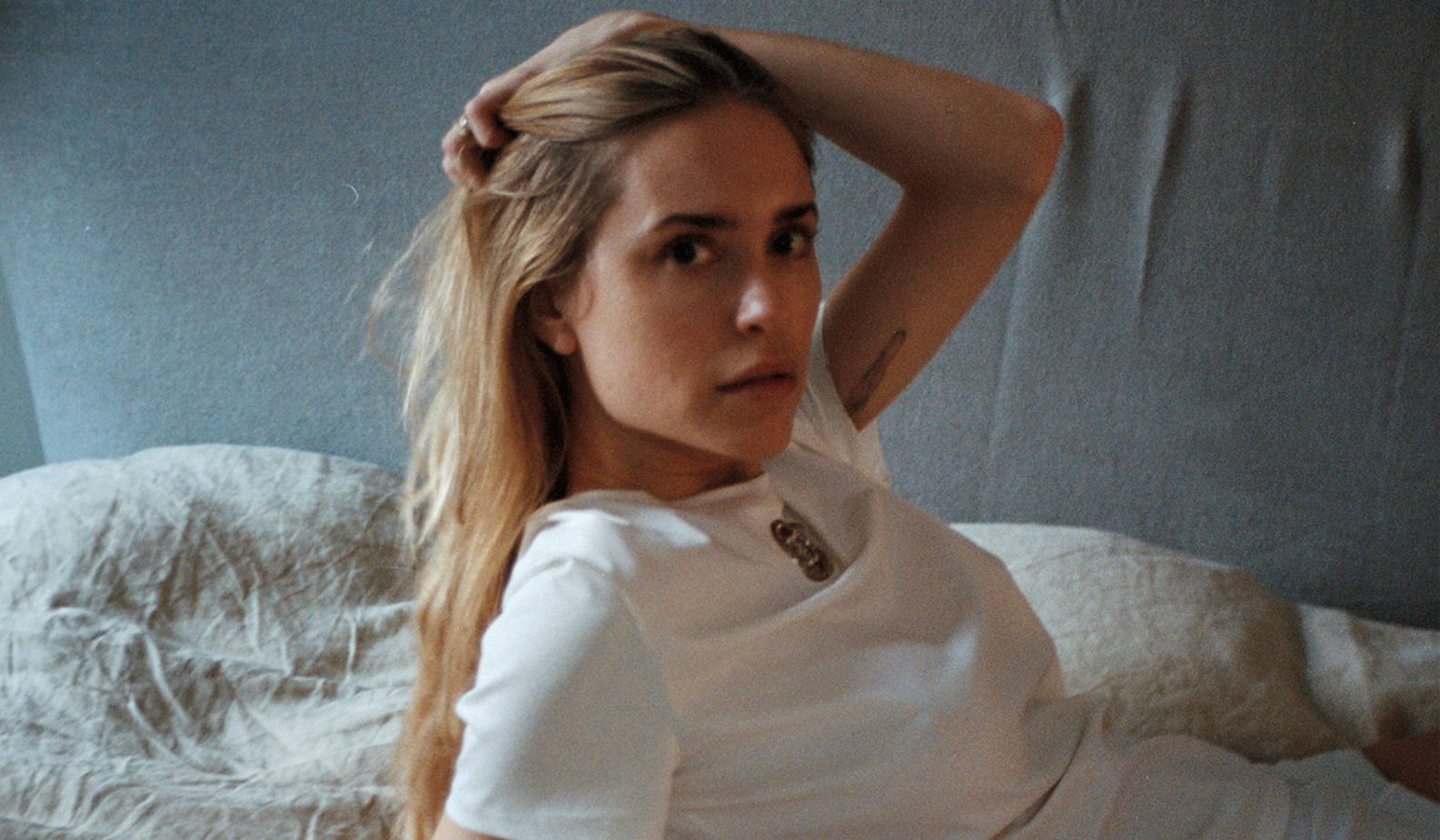 04 / 09
INTERVIEWS
Distancing Diaries: Pernille Teisbaek
As millions of people stay home to slow the spread of COVID-19, we're collectively redefining our idea of what "normal" looks like. For Rose Inc., that means pausing our Go-See features for the moment and introducing The Distancing Diaries: a series that explores how our favorite people are adapting to life in the age of coronavirus. Our hope is to encourage readers to take social distancing seriously—and to showcase the myriad ways people are coping and connecting with each other while physically separate.
Fashion stylist and influencer Pernille Teisbaek is pure Scandinavian cool. The willowy Dane has impeccable taste, for one thing, but she shares her point of view in a way that feels welcoming and inspiring. (We follow her feed to score little styling details that elevate jeans and a tee to something that feels at once cool, considered, and casual.) Here, from her home in Denmark, she shares insight into her career, the beauty of simplicity, and how her family of four is spending their quarantine at home.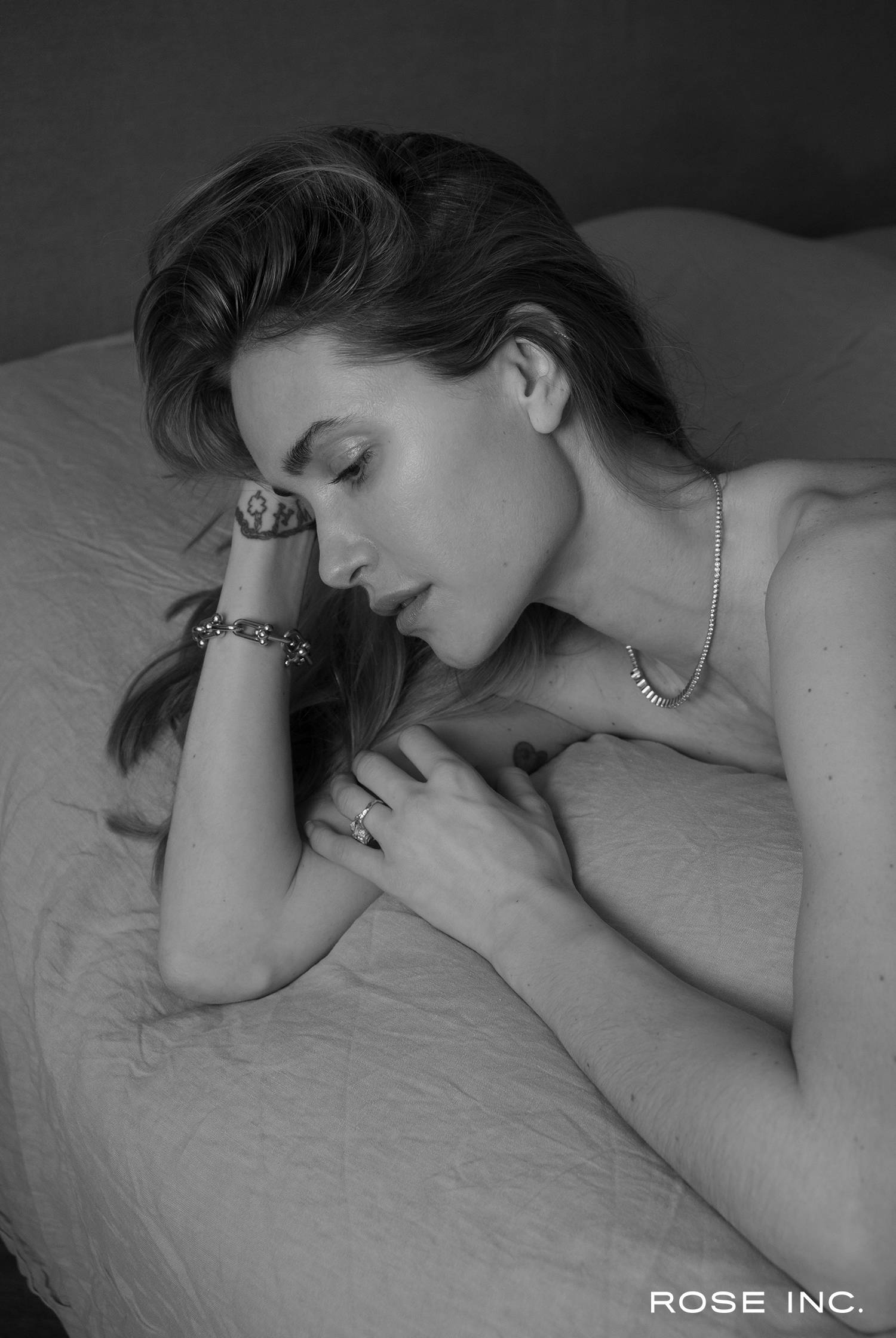 RI:
Hi, Pernille. How are your spirits?
PT:
We are trying to stay motivated and positive. Luckily, I'm in quarantine with my three favorite boys in the world, whose lives are also turned upside down these days. My kids are really enjoying a lot of time with us.
RI:
What does your stay-at-home life look like? 
PT:
We try to keep things looking as close to how they used to look like by having day-to-day schedules. Kids love routines, and right now it really works to have everything planned out.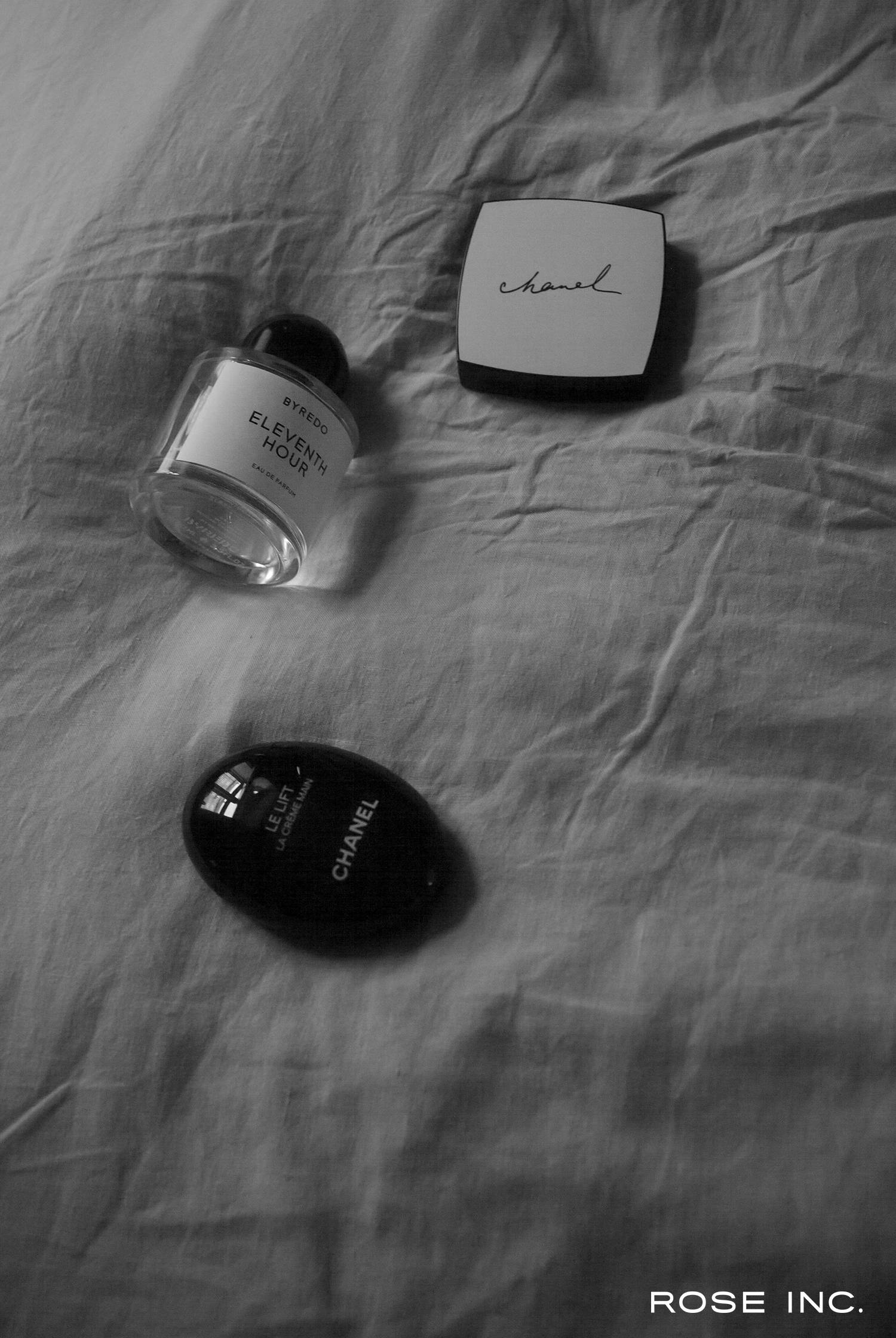 RI:
How are you staying informed on what's going on? And how are you balancing the need to stay informed with the need to take a break?
PT:
We are following the news, but we keep it mainly to one time per day, as I'm honestly freaking out hearing all the horrible stories that aren't helping with our general mood and positive mindset.
RI:
How are you looking out for the well-being of others?
PT:
We've asked some of the elderly people on our street if we can help by getting them groceries or other supplies. We have been very strict about being self-quarantined. We want the spread to stop and to do that, we need to set an example. 
RI:
Have you introduced any new routines or rituals since staying home?
PT:
I used to do a lot of reformer Pilates, but now the whole family works out every morning for 15 to 25 minutes. It's good for us and fun for the kids, who try to copy everything we do.
Luckily, I'm in quarantine with my three favorite boys in the world.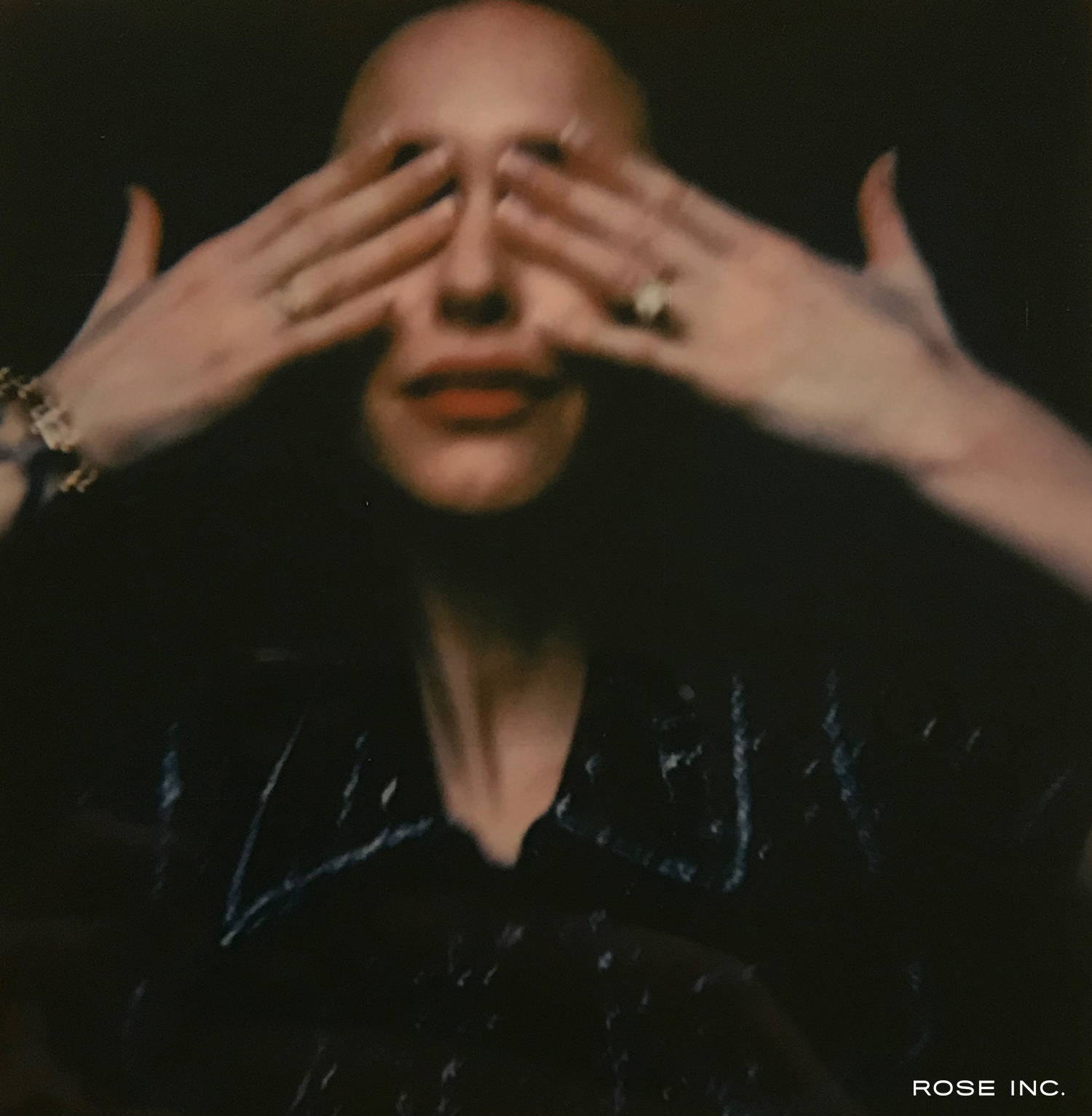 RI:
How are you staying socially connected with friends and family?
PT:
We talk and FaceTime a lot more than we've ever done. I find that everyone needs daily contact with someone else to touch base and to get the mind away from the current situation, but also to talk about how the future looks like and how we will adjust to it.
RI:
If you're working from home, what's your best advice for productivity?
PT:
I think it's important to keep a routine that works for you and your co-workers/team/clients/family—so everyone knows when you are reachable and when to have FaceTime meetings, etc.
RI:
Any advice for battling cabin fever?
PT:
A daily exercise at home—to boost your endorphins from early morning—and to have daily contact with other people via FaceTime or calls.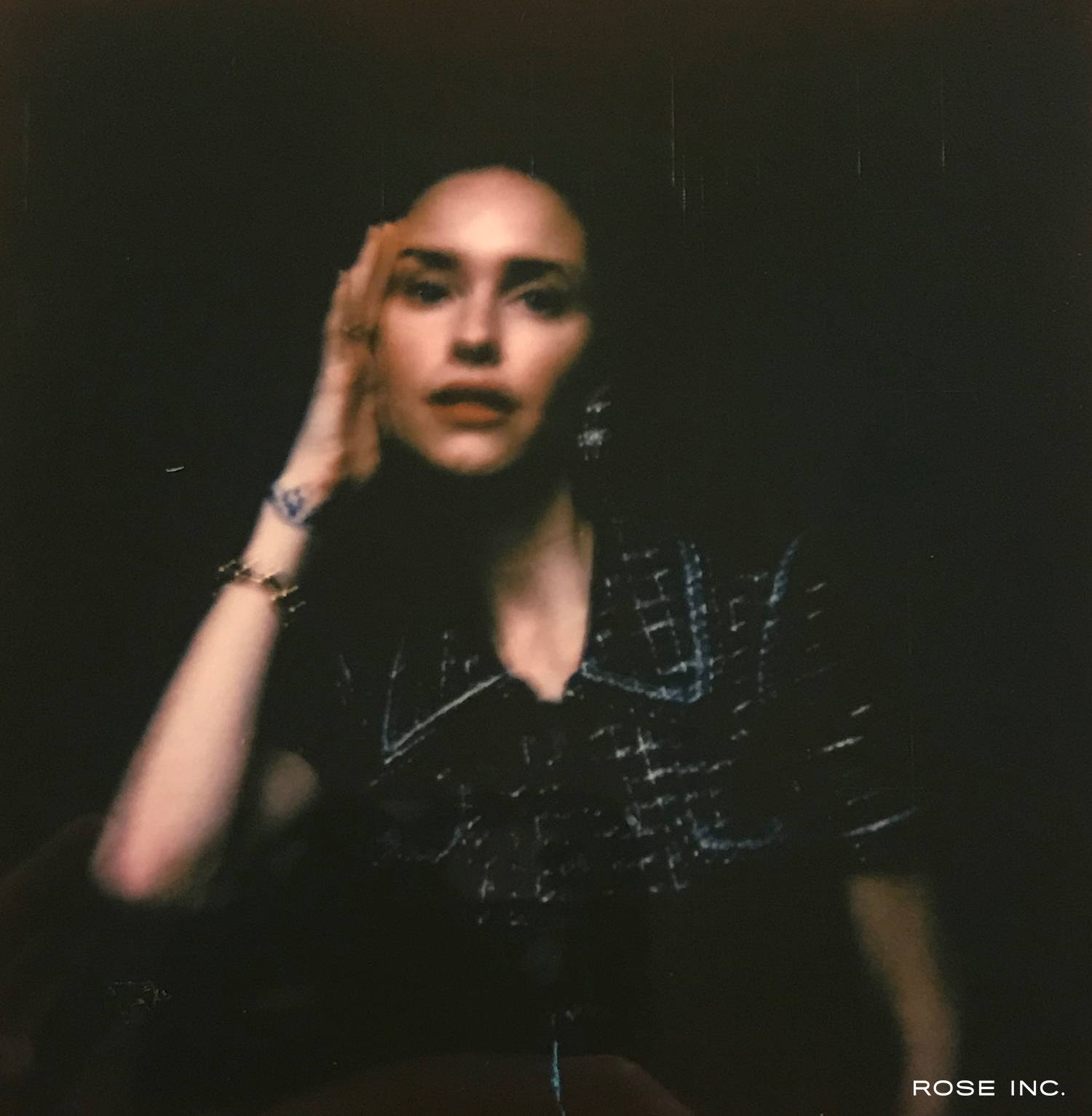 RI:
What (or whom!) is inspiring you right now?
PT:
I'm really inspired by all the families out there that are trying to maintain their work, while homeschooling their kids and/or doing creative activities for toddlers. That is what we have at home. It's definitely not easy and it's a lot to ask for many parents, but hopefully it will make us all stronger on the other side. I personally enjoy spending this much time with my husband; he is my biggest support emotionally and psychically. I'm very grateful to have him and my kids around me. I often think of the people out there that are all alone with all these feelings and anxiety—these are really tough times.
RI:
Which self-care practices are helping you cope with stress and/or anxiety?
PT:
I open up a bottle of wine. Not the best habit, but it lifts me up if I'm feeling down after watching the evening news.
RI:
What does your home fitness routine look like?
PT:
I follow Sara Jin Smidt. She makes the best workouts. She does cardio, but also ones that are focused on specific areas that you want to build up and strengthen. You can do it all from home.
RI:
What do you do when you need a mood boost?
PT:
I go outside in our garden alone to get some fresh air and clear my mind. That grounds me and makes me happy, especially if the sun is out.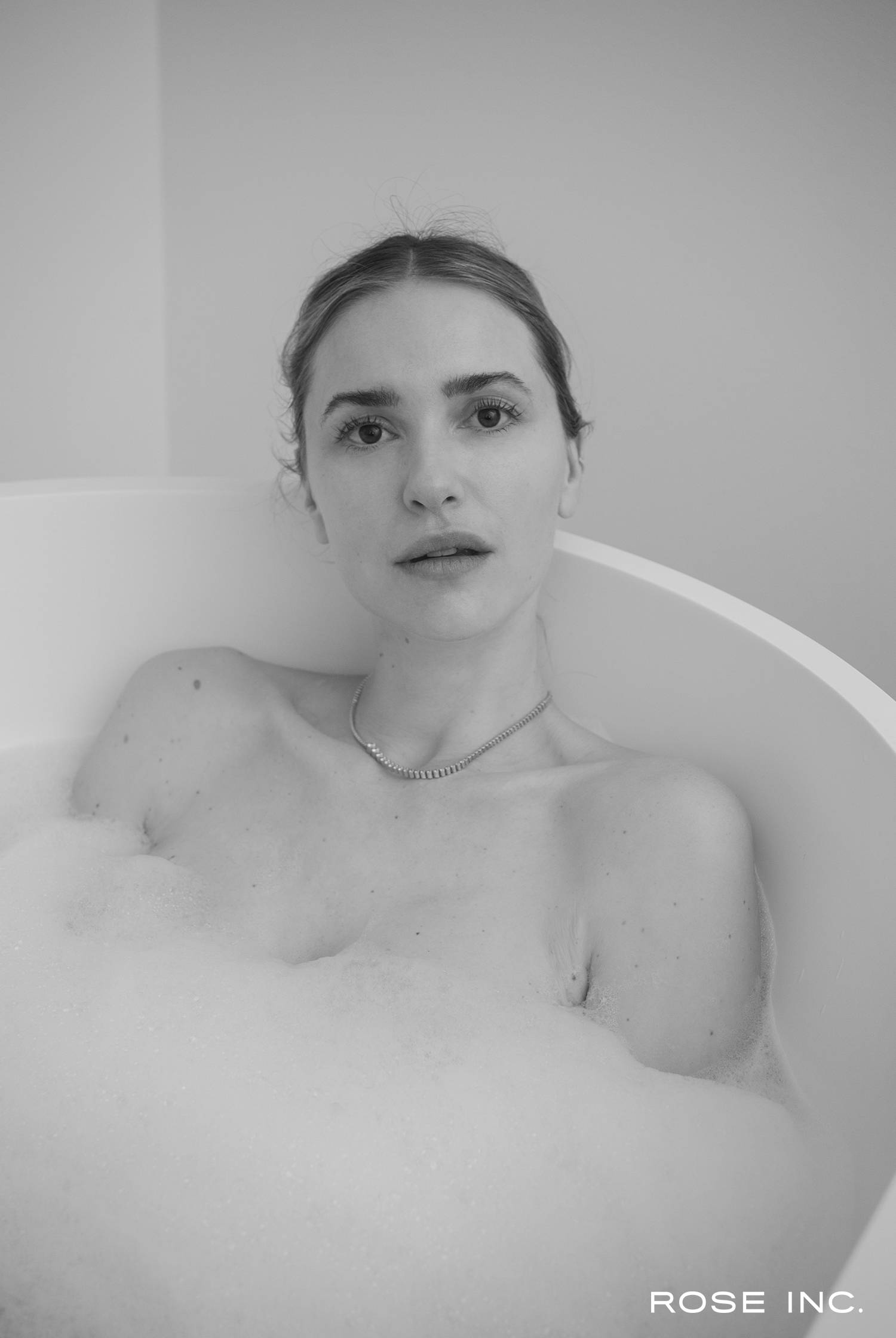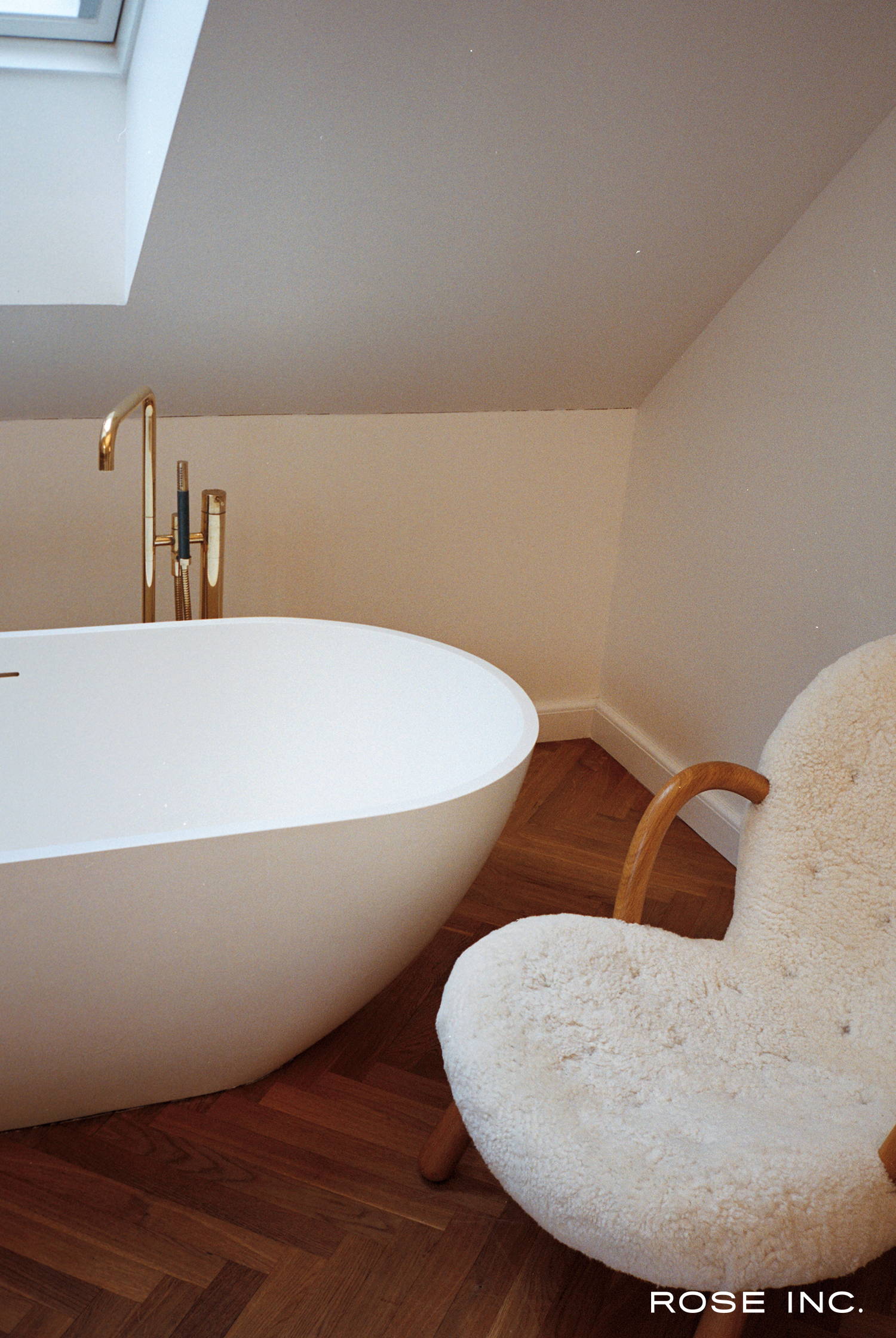 I hope that we are all stronger and more connected after this.
RI:
What are you watching?
PT:
A lot of Netflix: Tiger King, Zero Zero Zero, new episodes of Ozark. 
RI:
What are you reading?
PT:
To be honest, I haven't opened a book since having my oldest son, Billy, three years ago. But I'm trying to reconnect now with a book I've had on my bedside table for, I guess, three years.
RI:
What are you listening to?
PT:
Bruce Springsteen, Orville Peck, Alex Cameron, The Last Shadow Puppets, Blood Orange.
RI:
What are you cooking?
PT:
We try to cook something that we all like, which is tricky having a 1- and 3-year-old. It's mainly spaghetti or rice dishes with a lot of salads and cooked vegetables on the side. And then we've been baking a lot together with our oldest, Billy. He really enjoys taking part making banana pancakes or any kind of cake he can eat after.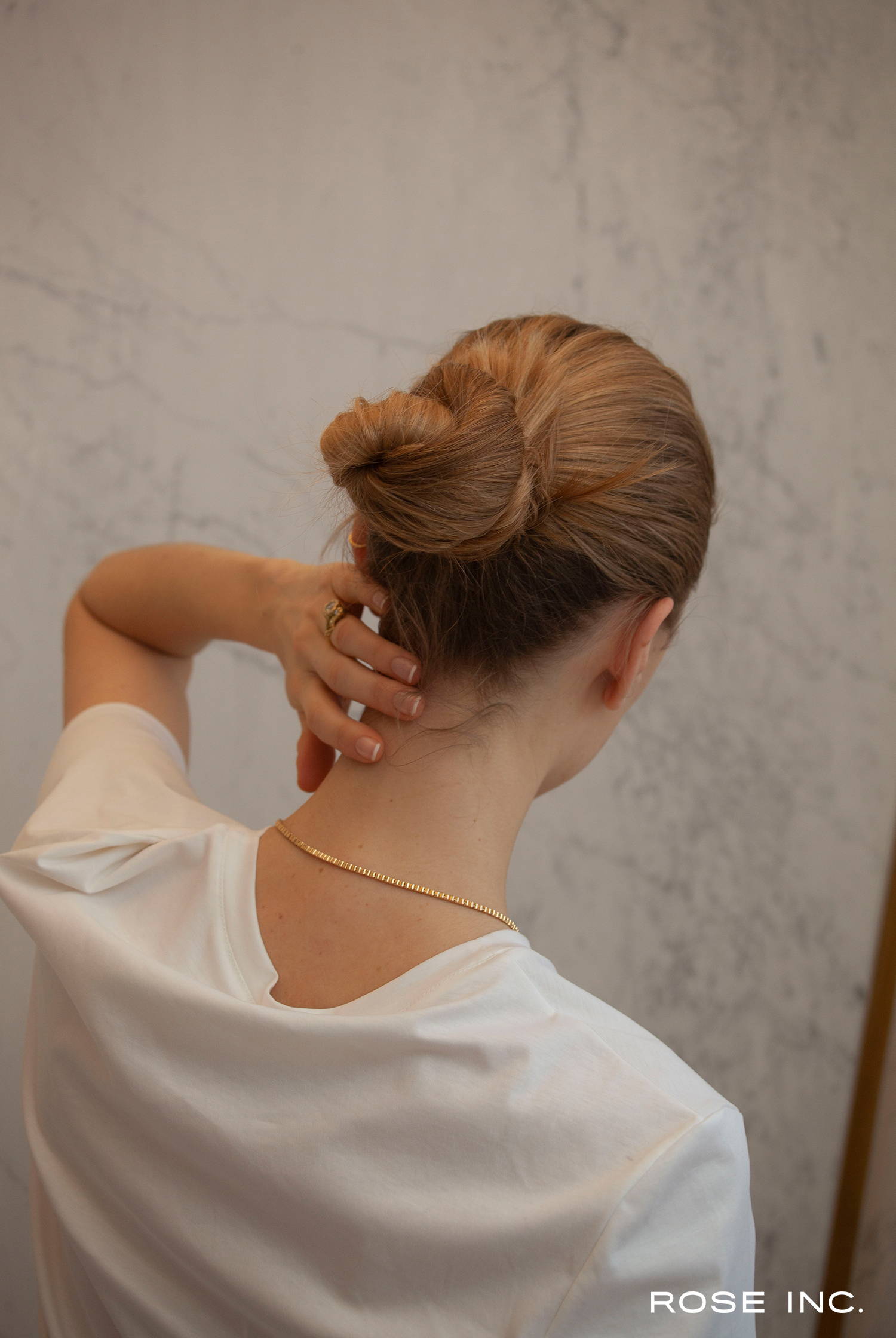 RI:
What's your hand soap of choice?
RI:
Which social media accounts brighten your day?
PT:
We've been watching a lot of TikTok videos lately—not one in particular, but there are really some creative and fun ones that amuse us a lot.
RI:
Glad you and your family are staying safe at home. Let's shift and talk about some other topics, too. An abundance of good design comes from Denmark. Do you think your appreciation for design is an outgrowth of Danish culture, or did you find an interest in it by yourself?
PT:
It's a mix. I mean, my mom has really great taste in furniture. Maybe because of her, I had a great interest in design and can appreciate the beauty of it. But in Denmark, we spend a lot of time in our houses because we have long winters, and the culture is such that you have a lot of friends and family over. Being surrounded by beautiful things inspires me.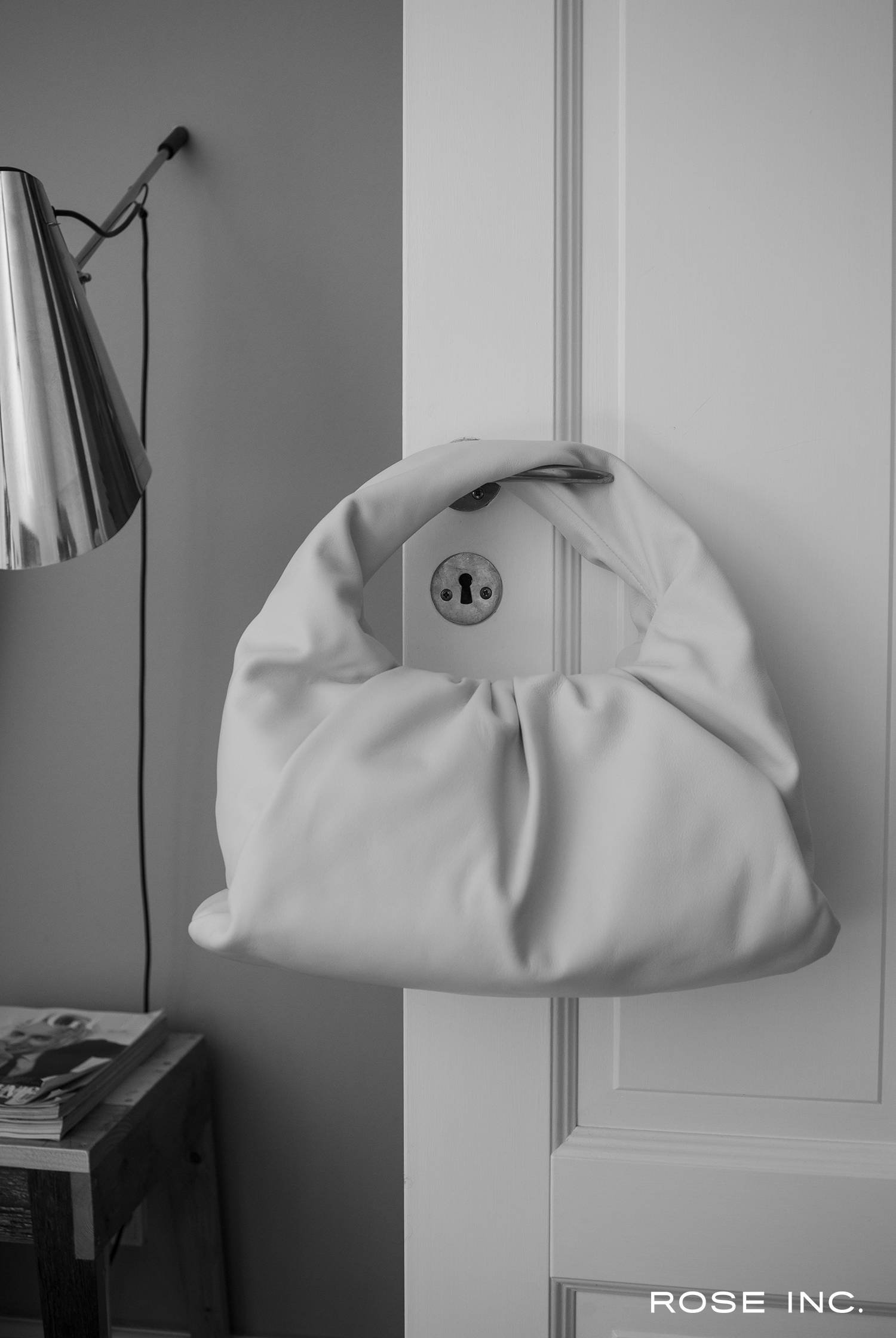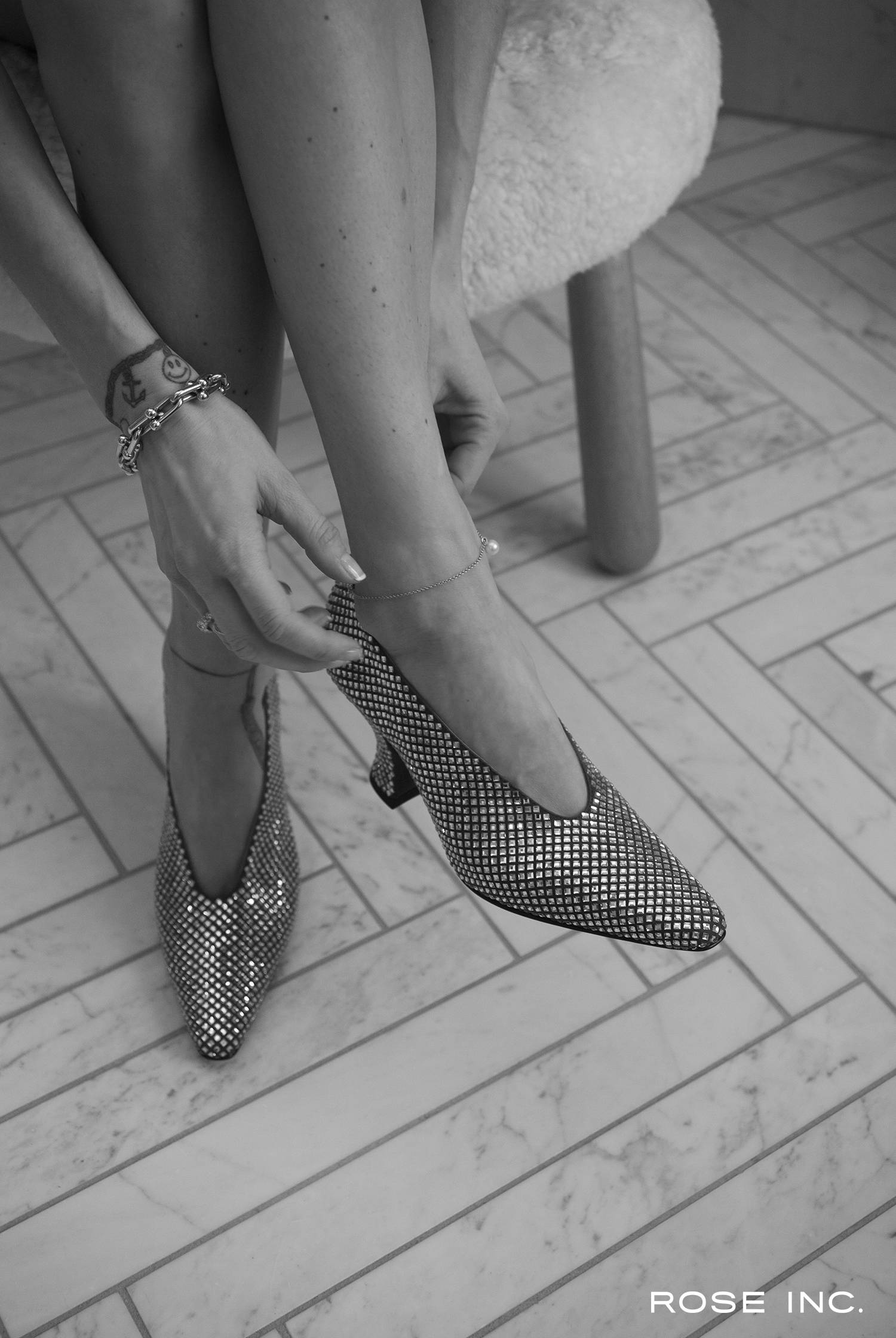 RI:
Where did your love of fashion begin?
PT:
It started quite early. My grandmother gave me a sewing machine when I was around 10 years old. I started to create a lot of different pieces; they were really ugly, but I was interested in creating something on my own. I took sewing classes and learned how to create blouses and pants. Then I started working as a model and had an insider's view of how to style things.
I actually had wanted to be a dentist; we have a lot of dentists in my family. So I studied dentistry for a year before deciding that I wasn't happy. I decided to study something called design technology, and after one year, I was asked to be the fashion director for a fashion magazine in Denmark. So began my journey within magazines and publications.
RI:
It's hard to imagine you as a dentist.
PT:
I mean, I'm still quite passionate about it. My mom's a dentist, my uncle's a dentist, my dad's a dentist. It felt natural to go into dentistry, but what I'm doing makes me happy.
RI:
You've written a book called Dressing Scandinavian, but for your own personal style, are there any guidelines?
PT:
For me, it's more of a gut feeling. I don't have any rules—I would feel too limited. I know what I like, and I experiment in putting things together in a way that feels comfortable. Within my own weekly wardrobe, I would say I'm less experimental as a mother of two. My style has become slightly more easygoing during the week, and then I'll dress up for myself. But most days, I'm wearing a T-shirt and jeans, a blazer, and boots. Something like that.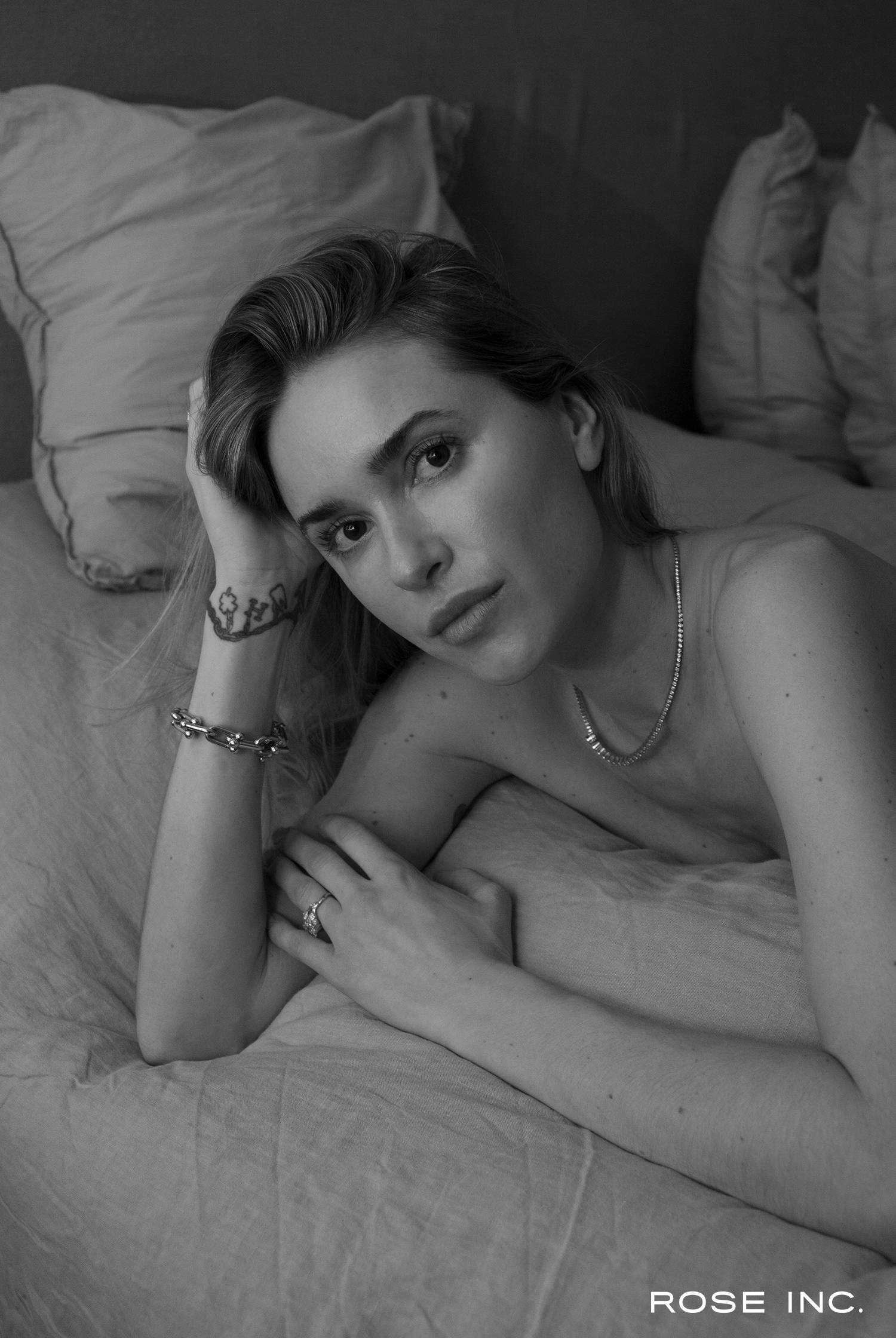 RI:
Is that your mom uniform?
PT:
Maybe! It's always been my go-to uniform. I feel comfortable in jeans and a T-shirt, and then I'll play with accessories and a cool knit or blazer.  
RI:
What does your beauty routine look like?
PT:
It is quite natural. Wearing makeup on a daily basis feels like too much for me. For some people, that feels natural, but I mostly save makeup for when I go out. Then I go into a red lip. When I was younger, I experimented a lot more. Everyone goes through phases! But now, I find myself feeling fresher and prettier by keeping it quite simple. 
I wear a little concealer around my nose when it goes red, and I use Boy Brow by Glossier—I haven't been blessed with big, bushy eyebrows so I make the best out of the hairs I do have. I feel that it opens up the eyes more. I rarely use mascara, just when I feel tired, but I feel like you get more wrinkles every time you mash makeup remover around the eyes. And then I like to wear lip balm. It makes the lips look a bit fresher.
RI:
Is sustainability something that you're interested in?
PT:
Very much. I'm also aware of it with regard to how we buy our food and how we shop. It can feel conflicting with my work sometimes, but that's also why I did a podcast with Fashion No Filter, where we talked about the idea of circular fashion. I mean, I don't really shop that much anymore. If something comes into my wardrobe, it almost needs to be something that I cannot live without. I'm very aware of what I need. I know that when I buy something, it will be something I can use for more than one evening. I want to inspire my readers to figure out how they can use the wardrobe they already have.
RI:
Let's wrap up with one final question: What is your hope for the future?
PT:
I hope that we are all stronger and more connected after this. I hope we will remember to appreciate even the smallest things that we can't do now. I hope that we all will support our local stores so they will survive. And lastly, most importantly, that we all now see the positive effect this crisis had on nature. We need to take these actions seriously to maintain our mother Earth.