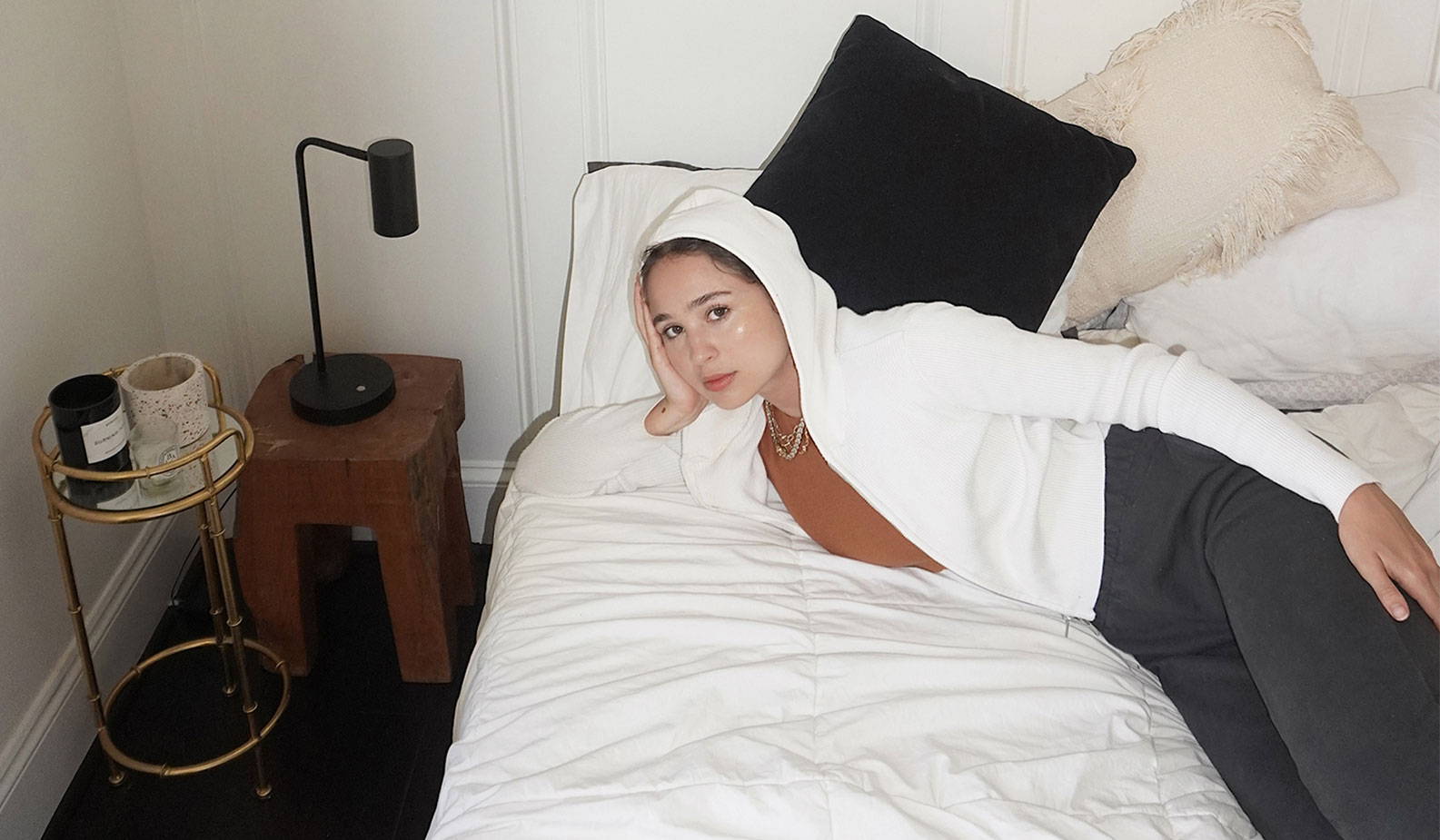 04 / 30
INTERVIEWS
Distancing Diaries: Maria Alia Al-Sadek
Maria Alia Al-Sadek is just your typical Palestinian-and-Puerto Rican model, creative, and influencer with roots in Mobile, Alabama. Which is to say, there's nothing typical about her at all. A few years after swapping the Deep South for life in New York City, she's garnering attention for her on-trend takes on modest style while raising the visibility of Muslim women in fashion. Here, she shares a look into how she's sheltering in place back home in the Yellowhammer state—with plenty of movie-watching, skin-care rituals, and quality time with her family to balance out the stress of the news cycle.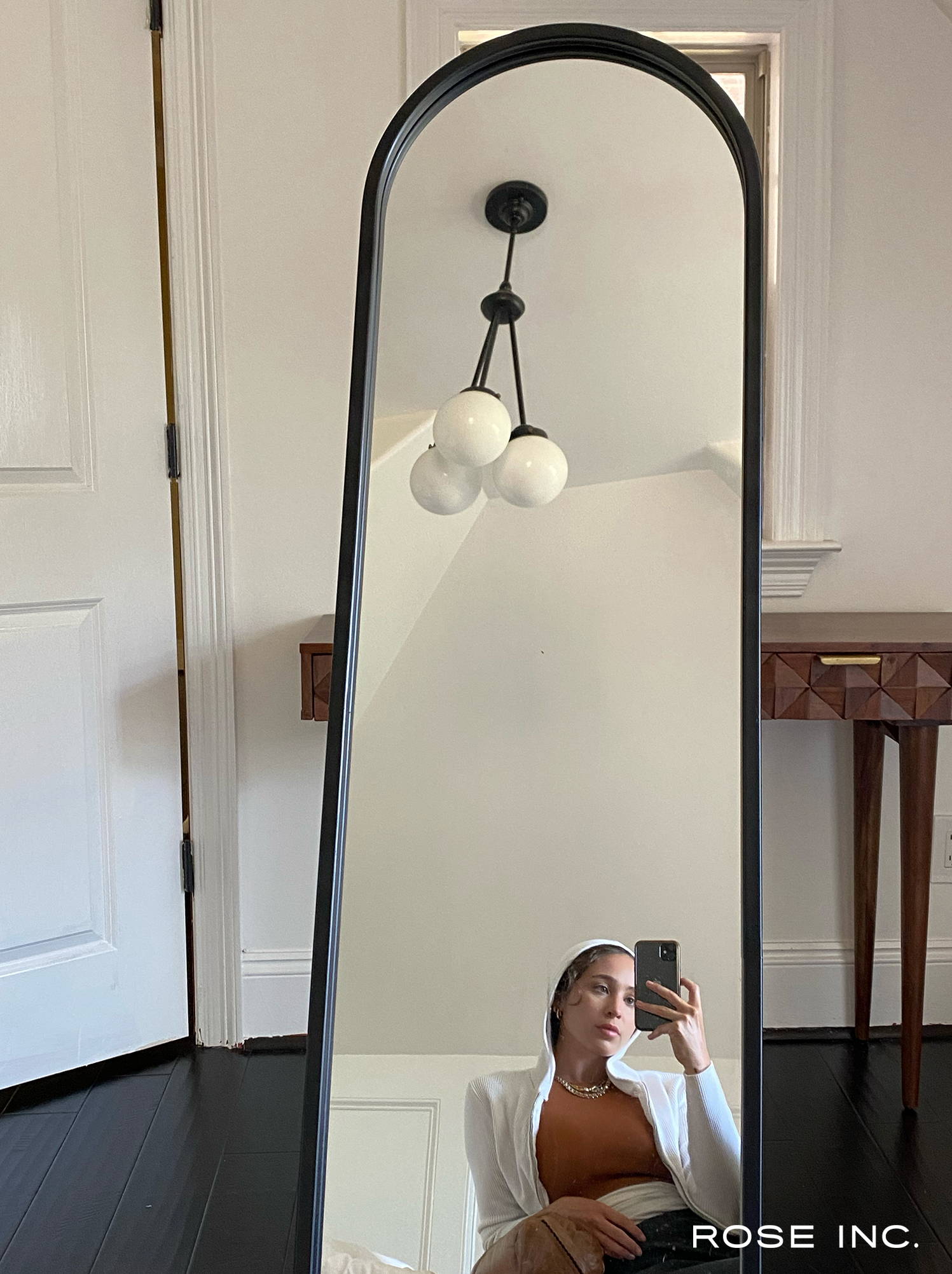 RI:
How are your spirits?
MA:
I've definitely had my fair share of really low days since going into lockdown over a month ago, but at the moment my spirits are in a good place, all things considered.
RI:
What does your stay-at-home life look like?
MA:
I was visiting my parents' home in Mobile, Alabama for my mother's birthday right before the country went into full lockdown. I figured I'd just stay an extra week or so but clearly, I'm still here over a month later! The complete change of environment and schedule was tricky to navigate at first, especially with my feelings of uncertainty. It took me a couple of weeks before solidifying my routine and work structure here. 
As of now, my stay-at-home life looks like a lot of time spent outdoors in our backyard, specifically by the pool, which is such a luxury compared to my walk-up apartment in Brooklyn. Spending time with my siblings and parents is truly the best blessing. We're keeping each other sane and going through the motions of this quarantine together and just making it as positive as possible. I do have work calls four days a week, which has created much-needed structure for me. I've been working out a lot more since being home, which has really given me a sense of productivity and something to put my energy into. I've also been cooking and eating a ton more as well, which may be counteracting the workouts—but everything in moderation, right?
RI:
How are you staying informed on what's going on? And how are you balancing the need to stay informed with the need to take a break?
MA:
I spent a ton of time watching the news and checking Twitter news all day, every day for the first few weeks. I've cut it down to a few times a week so that I stay informed without wasting too much time and emotional energy catching up every hour of every day, as I was. I've been chatting with my older sister, Camli, who is an internal medicine doctor at Parkland Hospital in Dallas about all things scientific and medical. She's been a great person to go to for frontline facts and insights.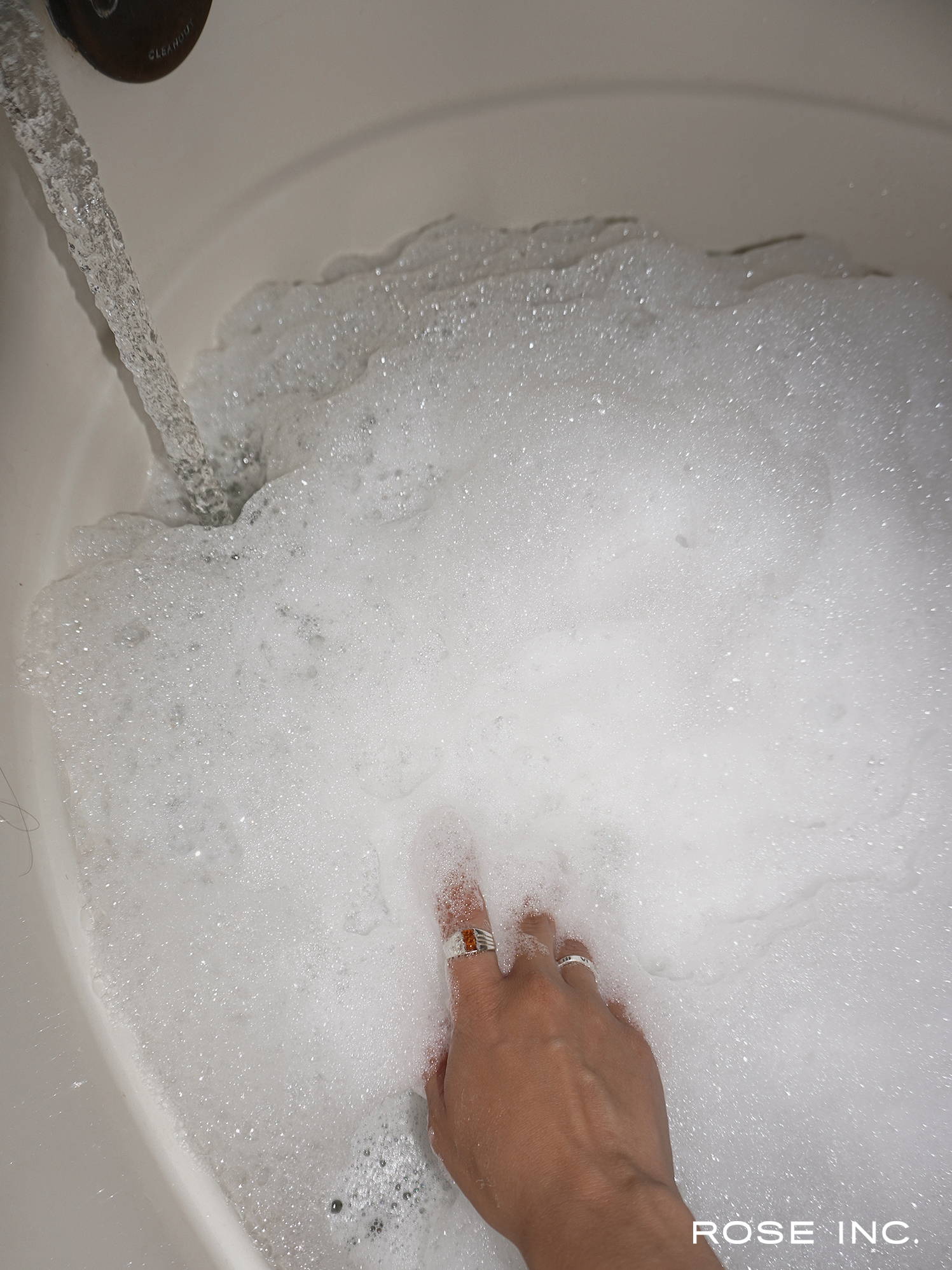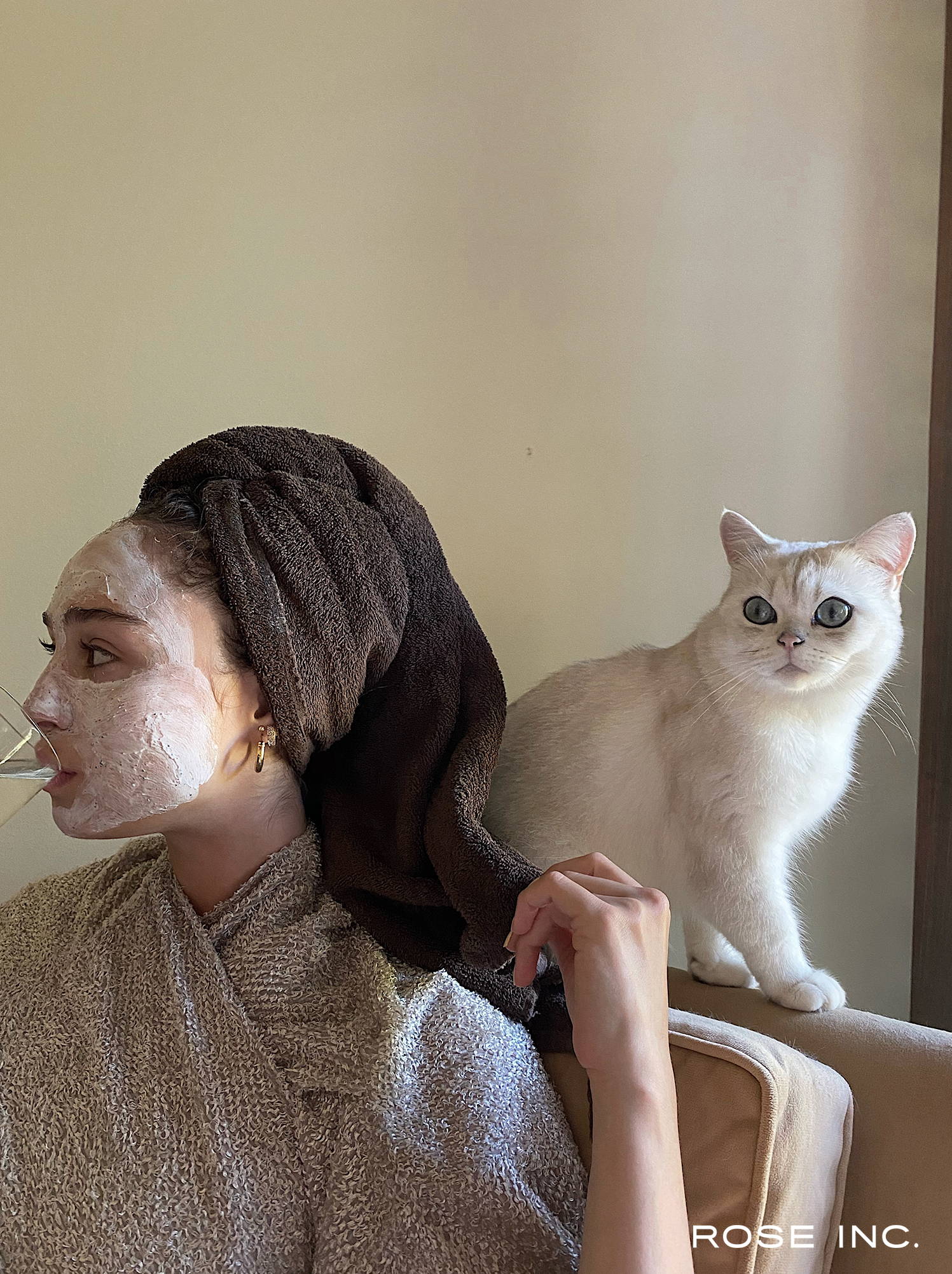 RI:
How are you looking out for the well-being of others?
MA:
By staying home. The situation is a bit more relaxed here in Mobile than it is in NYC, but I'm taking things as seriously as I would if I were at home in New York.
RI:
Have you introduced any new routines or rituals since staying home?
MA:
Yes! I'm exercising in the backyard at least four times a week, and I've really upped my skincare routine including microcurrent and red light therapy a lot more. I also have found myself in a much more structured work routine where I clock in a few hours, four times a week, and tackle my emails, work on personal projects, and gear up for the launch of the platform Miilkiina (a creative agency and digital platform for creative professionals) that I'm a founding member of.
I'm trying to stay away from the productivity race and do what's best for me.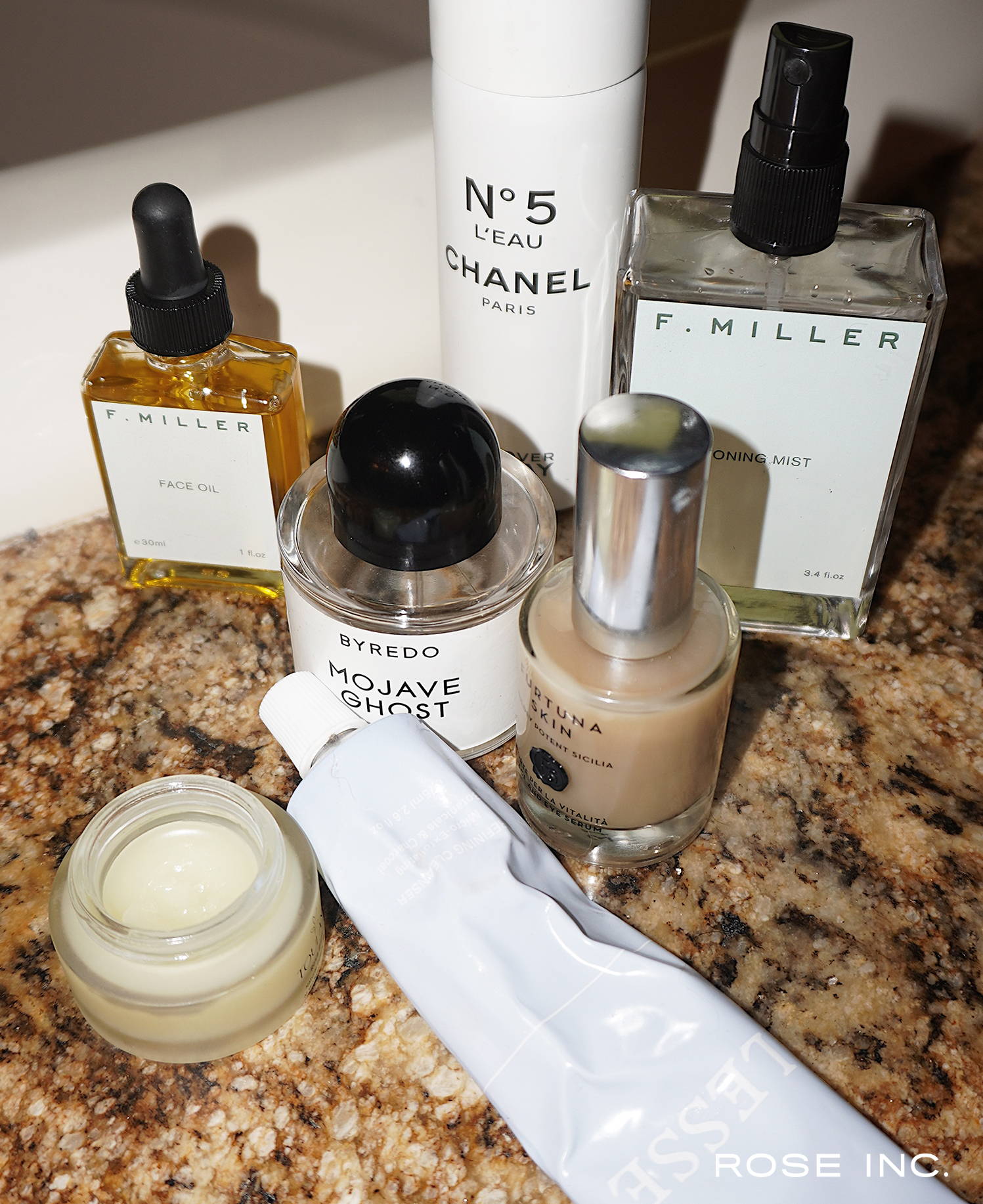 RI:
What does your beauty routine look like these days?
MA:
My beauty routine is heavily skincare focused these days. I've always been super into skincare, but as I'm literally not leaving the house, I've had a lot more time for it. I've also been experimenting with makeup looks some days when I'm feeling creative. I do miss the simple act of doing my makeup, so playing around with it and getting experimental has been a cool outlet.
RI:
What were some of your favorite makeup staples pre-COVID-19?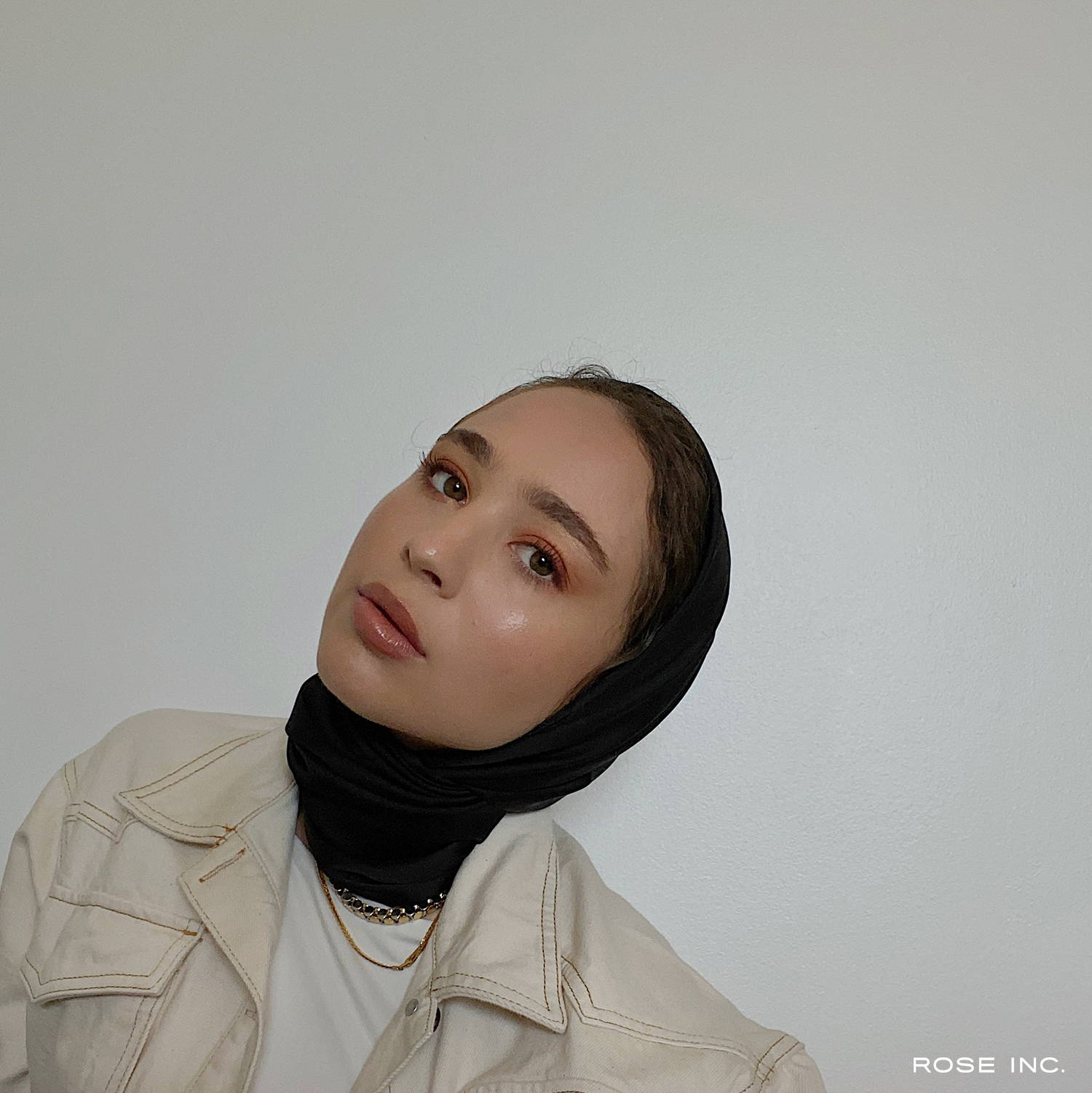 RI:
Any new beauty products you've been relying on as of late?
MA:
Been really reliant on the Dr. Dennis Gross Spectralite mask that I got for my birthday earlier this month. I've been using the red light setting every day since it came in the mail and I'm loving it. I've also been relying on F. Miller face oil to finish off my skincare routine every evening.
RI:
When was the last time you wore makeup? And why?
MA:
Last time I wore makeup was for this story! I did a fun warm orangey look that I rocked at home all day.
RI:
How has your relationship with your beauty routine changed, if at all, since you began quarantine?
MA:
Before quarantine, my life was very spontaneous. My routine changed day-to-day depending on where I had to be and how busy I was. Being able to slow down and really enjoy my beauty routine, whether it be playing around with makeup looks or my morning and night skin-care routines, has changed my perspective on it, a lot. I've also been away from my full beauty product collection in NYC, which has definitely simplified things. I am super excited to be reunited with all of my products soon, though. I think about them often!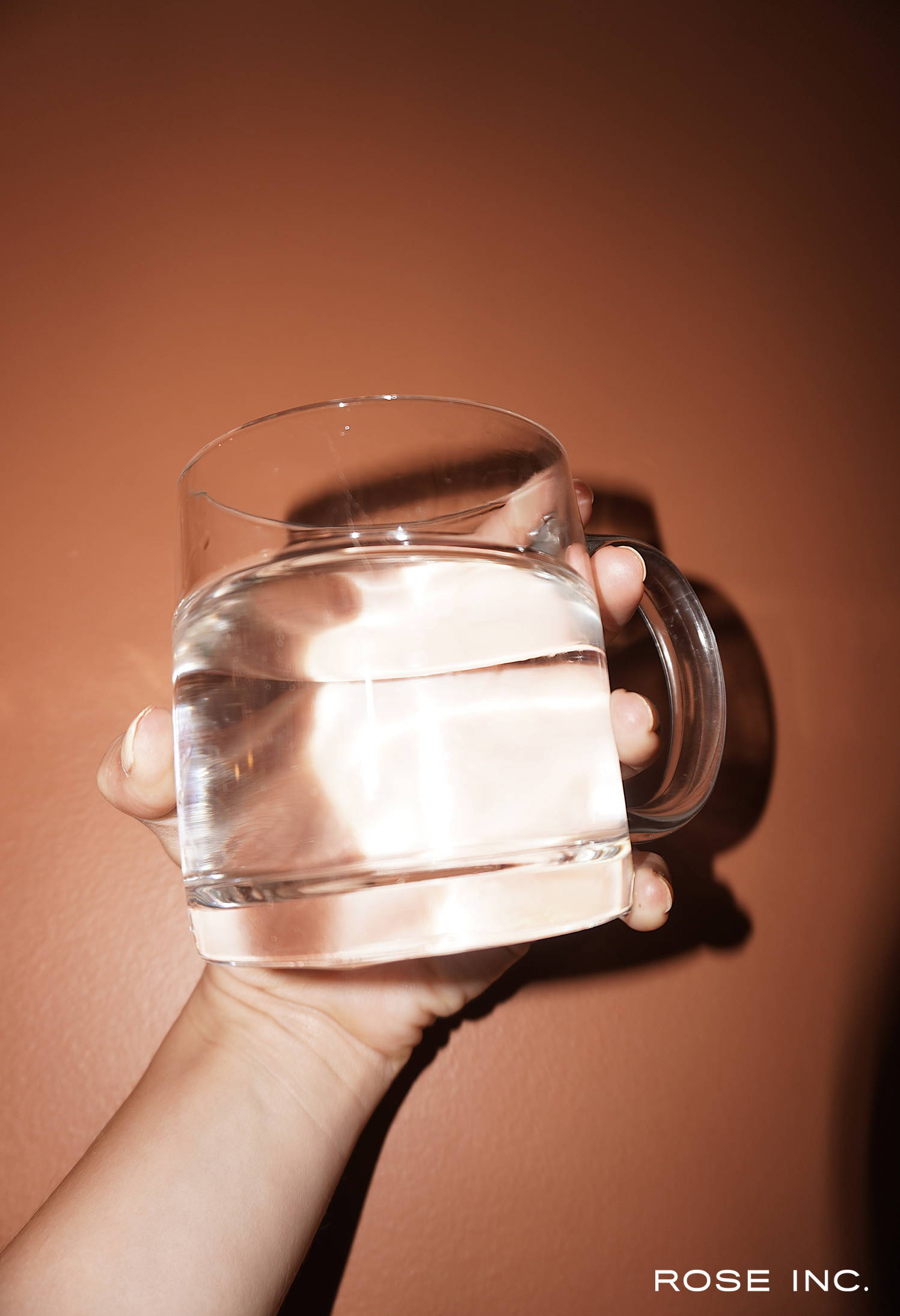 RI:
Have you learned anything surprising about yourself during this time in isolation?
MA:
I've learned that I used to attach productiveness solely to work and my career. I've learned during this time how rewarding being productive in my mental health, my physical health, and even just my personal relationships can be. I am excited to put into practice separating productivity from just my work.
RI:
How are you staying socially connected?
MA:
Other than actually living with and socializing with my family, I've been FaceTiming my friends to stay connected. We're all collectively going through this strange time, but in different places and ways. It's comforting to talk about and listen to each other's experiences and where our heads are day-to-day.
It's comforting to talk about and listen to each other's experiences.
RI:
What's your best advice for productivity?
MA:
What's worked best for me has been the structure that my Miilkiina team has given me. We have 1-on-1 calls Mondays and Thursdays and then group brainstorming calls every Tuesday and Friday. I'll usually then have a lot more motivation to work on my personal projects once I've tackled my Miilkiina work. I've also been okay with having off days. I think it's an interesting time where if you have the opportunity to slow down and take time off when you need to, you should! I'm trying to stay away from the productivity race and do what's best for me and not compare my productivity to anyone else's.
RI:
Any advice for battling cabin fever?
MA:
Go for a social distance walk (if it's safe and not crowded where you are, of course), go for a drive (again, if allowed), watch some trash TV. Even planning for life once quarantine is over can be a nice escape and something to look forward to.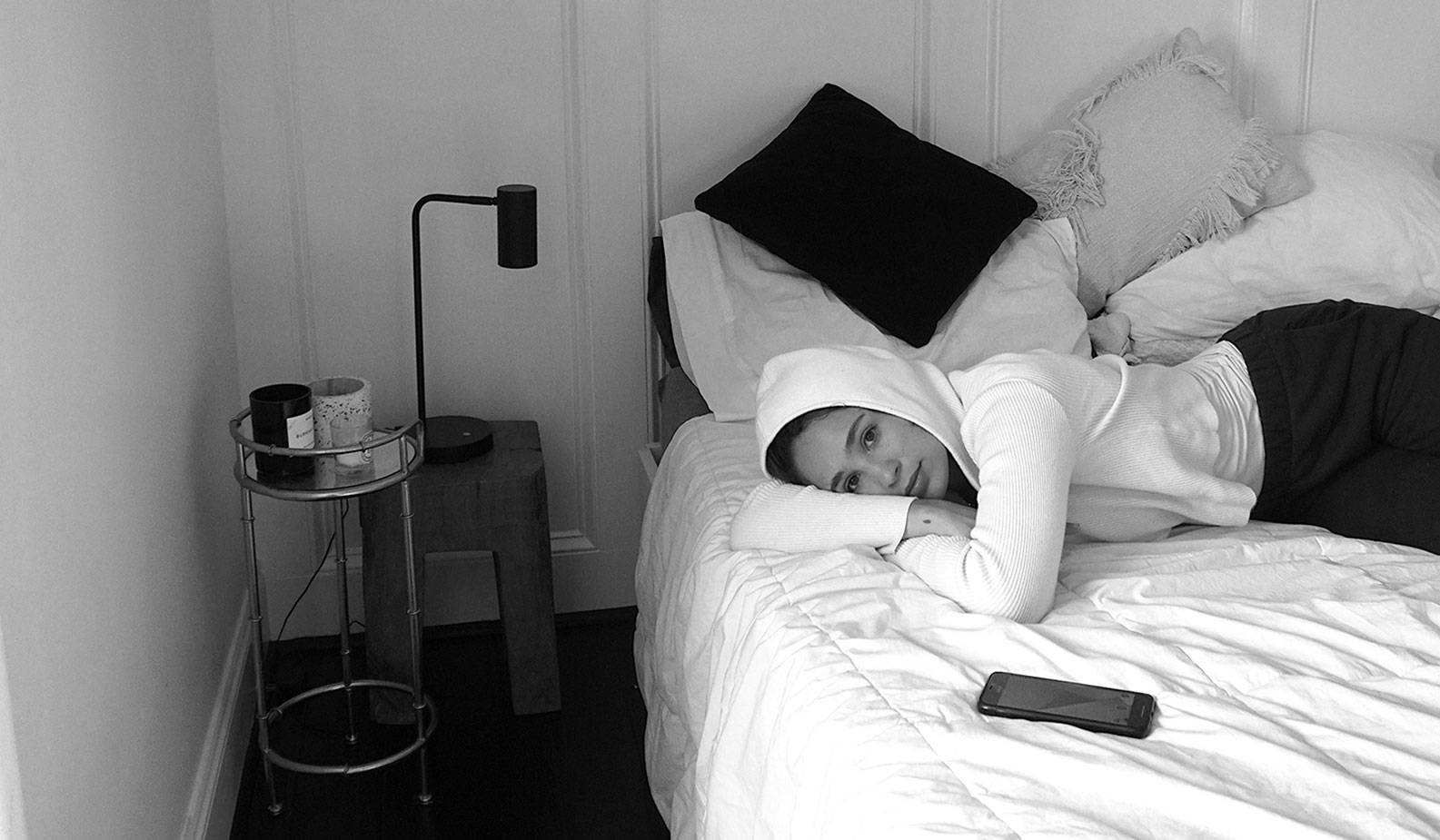 RI:
What (or whom!) is inspiring you right now?
MA:
I'm getting creatively inspired by some of the films I've been watching with my sisters and my mom. A few to note are Marie Antoinette, Before Sunrise, Call Me By Your Name, Spirited Away, and The Florida Project. Also been getting inspired by Tiktok; my addiction has reached new levels during quarantine. I've found a cool niche of style, creatives, aesthetics and then just straight-up hilarious content that I've curated on my "For You" page.
RI:
Which self-care practices are helping you cope with stress and/or anxiety?
MA:
Practicing taking care of my body through exercise and taking care of my skin are both really therapeutic practices for me.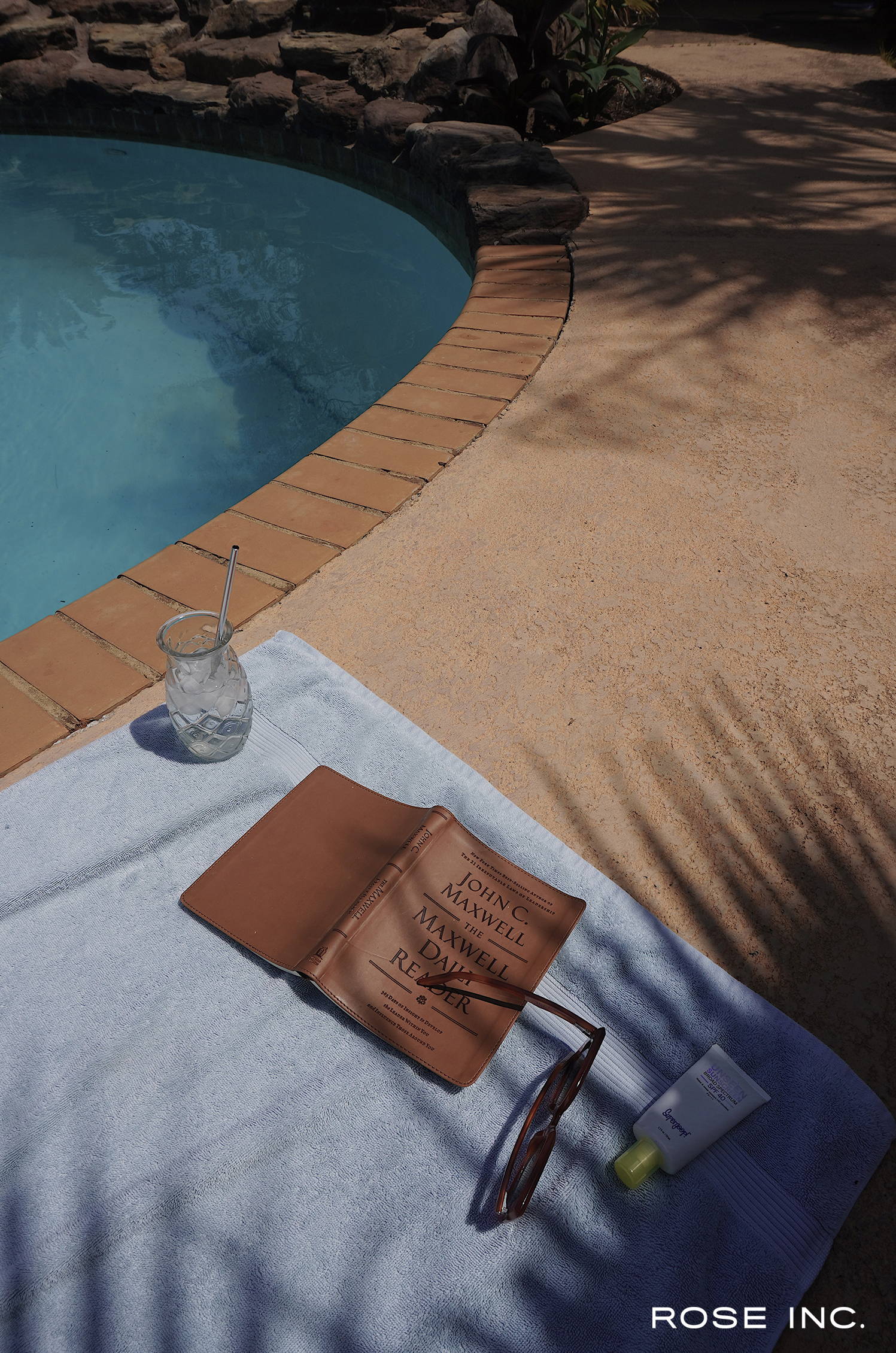 RI:
What does your home fitness routine look like?
MA:
My sister Sara is an avid fitness girl and her trainer has been giving us really great weekly workout routines that we've been doing in the backyard. It's a mix of HIIT and strength training and honestly, I've never been this consistent with a fitness routine in my life.
RI:
What do you do when you need a mood boost?
MA:
I'll either hop on Tiktok and scroll for a little bit or spend some time by the pool.
RI:
What are you watching?
MA:
Aside from watching a bunch of random films with my family, I've also been keeping up with the current season of 90 Day Fiancé. It's mindless entertainment gold.
RI:
What are you reading?
RI:
What are you listening to?
MA:
I've been listening to 070 Shake, Rosalia, The Weeknd's new album, and Mac DeMarco.
RI:
What are you cooking?
MA:
My dad just taught me how to make Palestinian Knafeh, which I'm really hyped about.
RI:
What's your hand soap of choice?
RI:
Which social media accounts brighten your day?
RI:
What is your hope for the future?
MA:
I hope we can all return to life with a little more humanity.