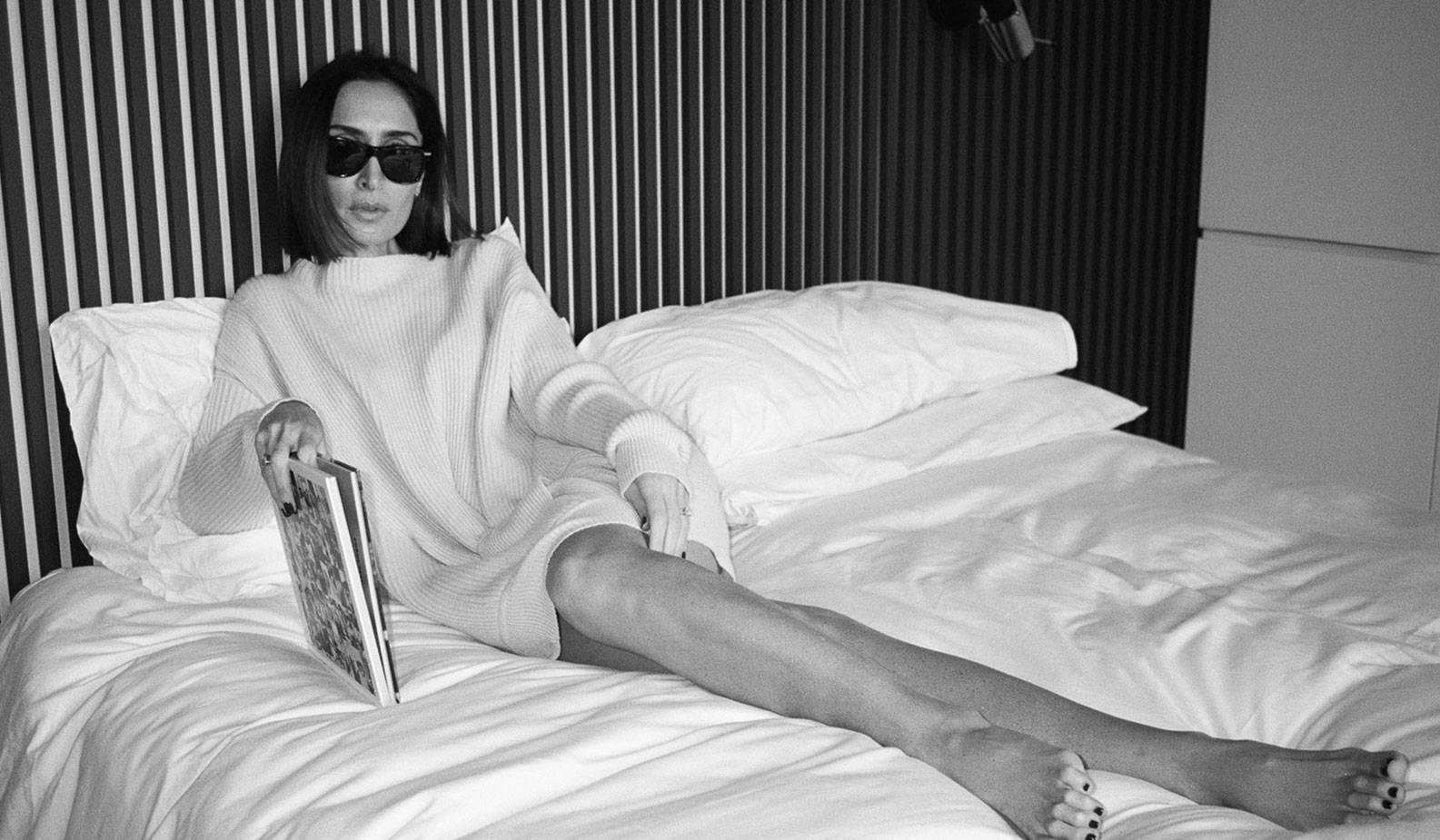 05 / 04
EDITORIALS INTERVIEWS
Distancing Diaries: Géraldine Boublil
For years, Géraldine Boublil has captivated people with her uniquely Parisian take on fashion, décor, and design. At Erin Off Duty, her longtime lifestyle destination, the stylist and mother of two shares her discoveries and musings on everything from the perfect boot to the quiet power of neutrals—all shared in her sophisticated-yet-relatable voice.
For weeks, she has been staying at home with her family in Paris, where her Instagram grid continues to provide inspiration. As does our e-mail chat, conducted both before and during lockdown. Have a read and you'll be motivated to add a little French style to your daily ensembles… even if you're not going farther than your living room.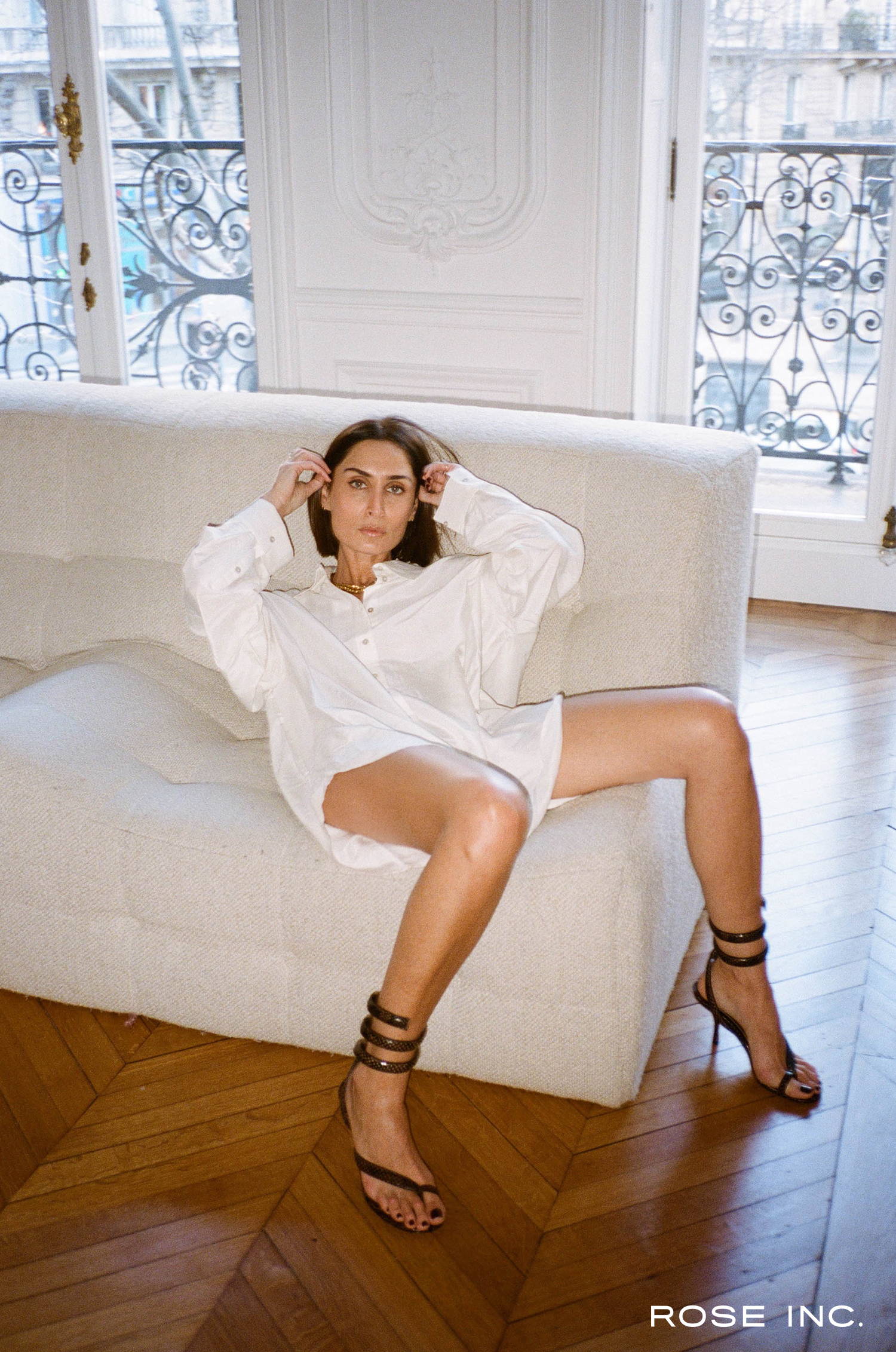 RI:
How are your spirits?
GB:
Mixed feelings. It started with anxiety, moved to adaptation, then acceptance. Now it's a more serene time.
RI:
What does your stay-at-home life look like?
GB:
I am in my home in Paris with my husband and our two kids. It looks like a mad, but happy, house.
RI:
Have you introduced any new routines or rituals since staying home?
GB:
I do face masks more often, and I've taken multitasking to another level.
RI:
How are you staying socially connected?
GB:
I make frequent calls with friends and family to talk news and cheer each other up.
RI:
If you're working from home, what's your best advice for productivity?
GB:
Hide from the kids..?
RI:
Any advice for battling cabin fever?
GB:
Don't think too much about the future. Live in the present moment.
RI:
What is inspiring you right now?
GB:
All kinds of solidarity movements that are currently happening globally.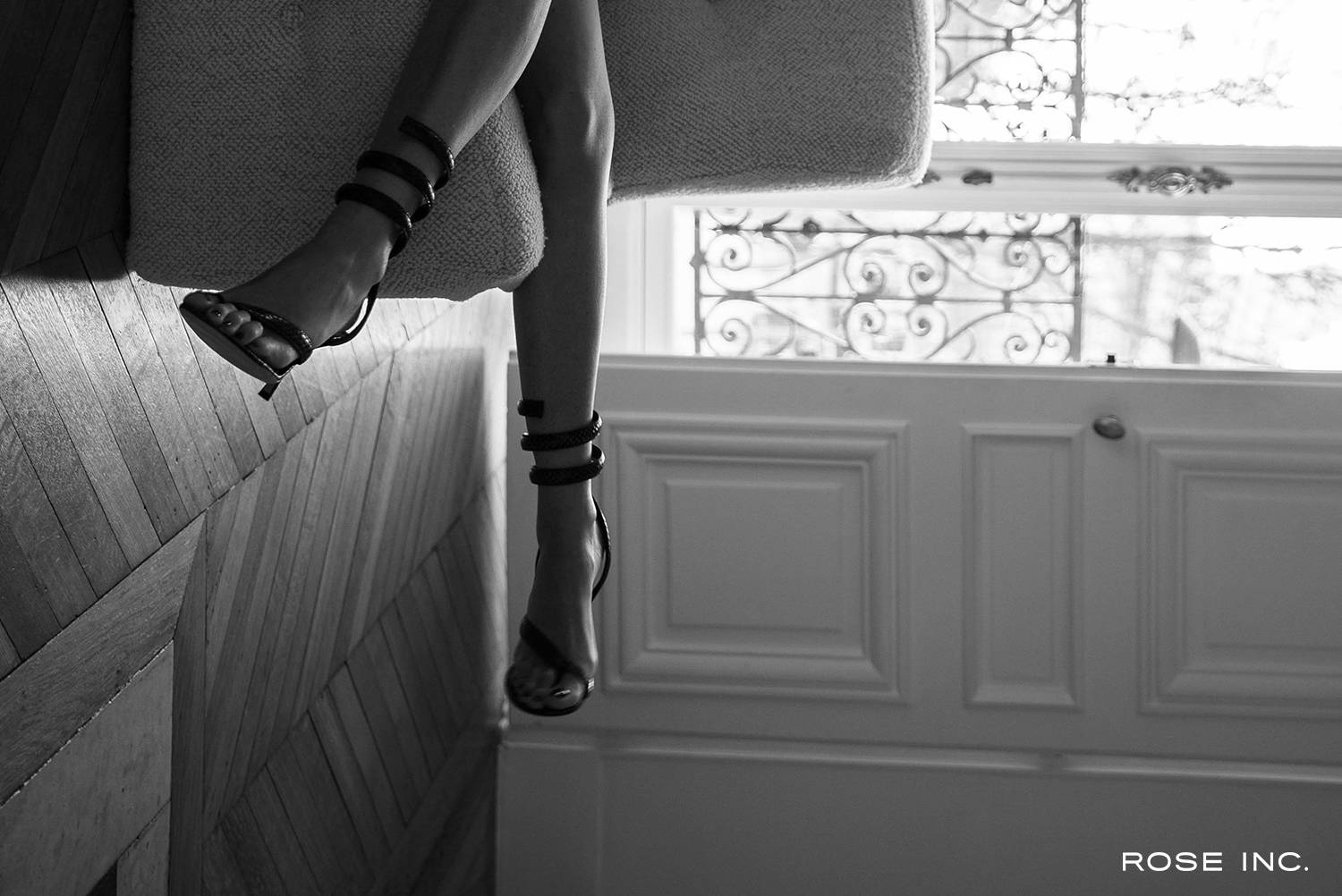 It looks like a mad, but happy, house.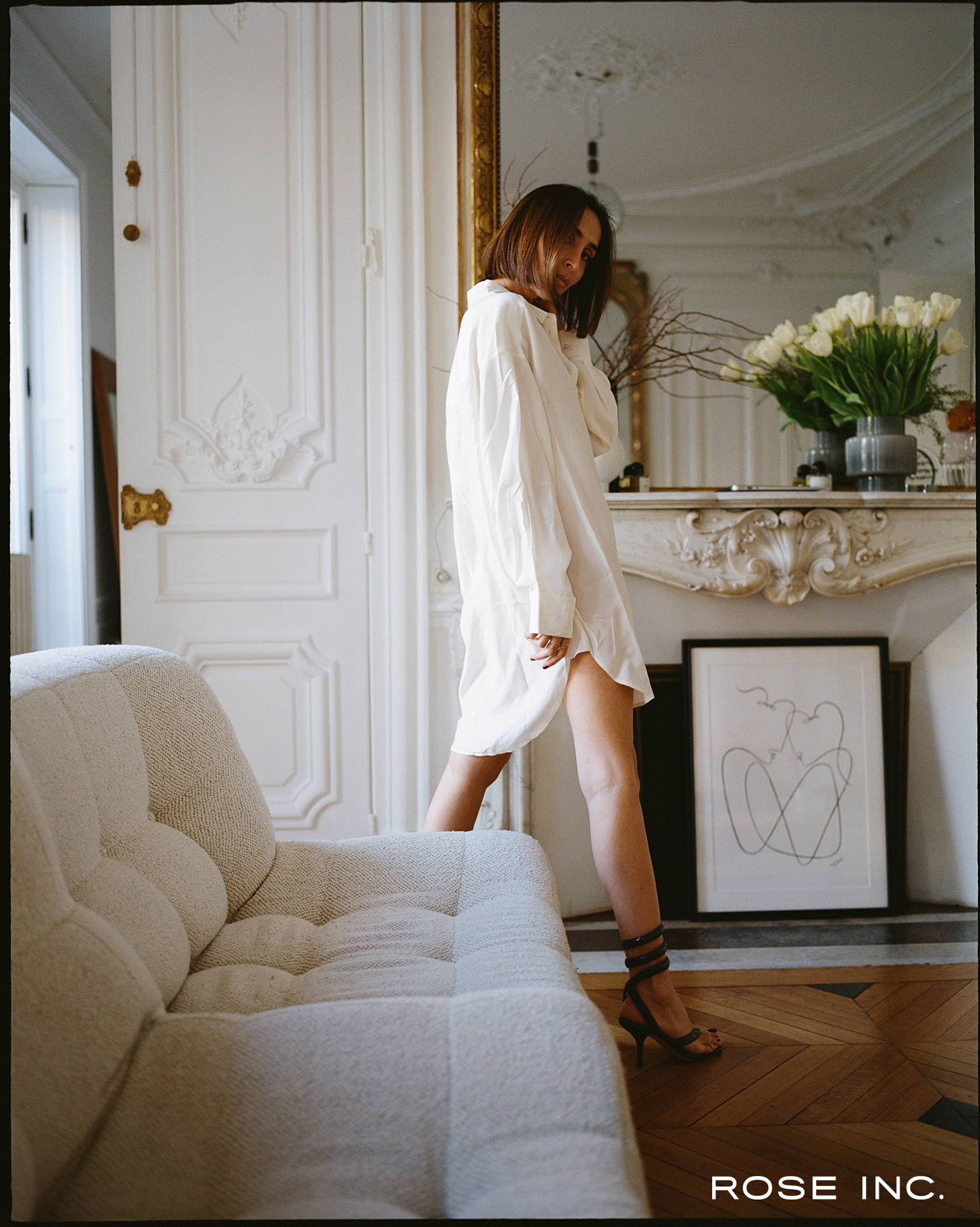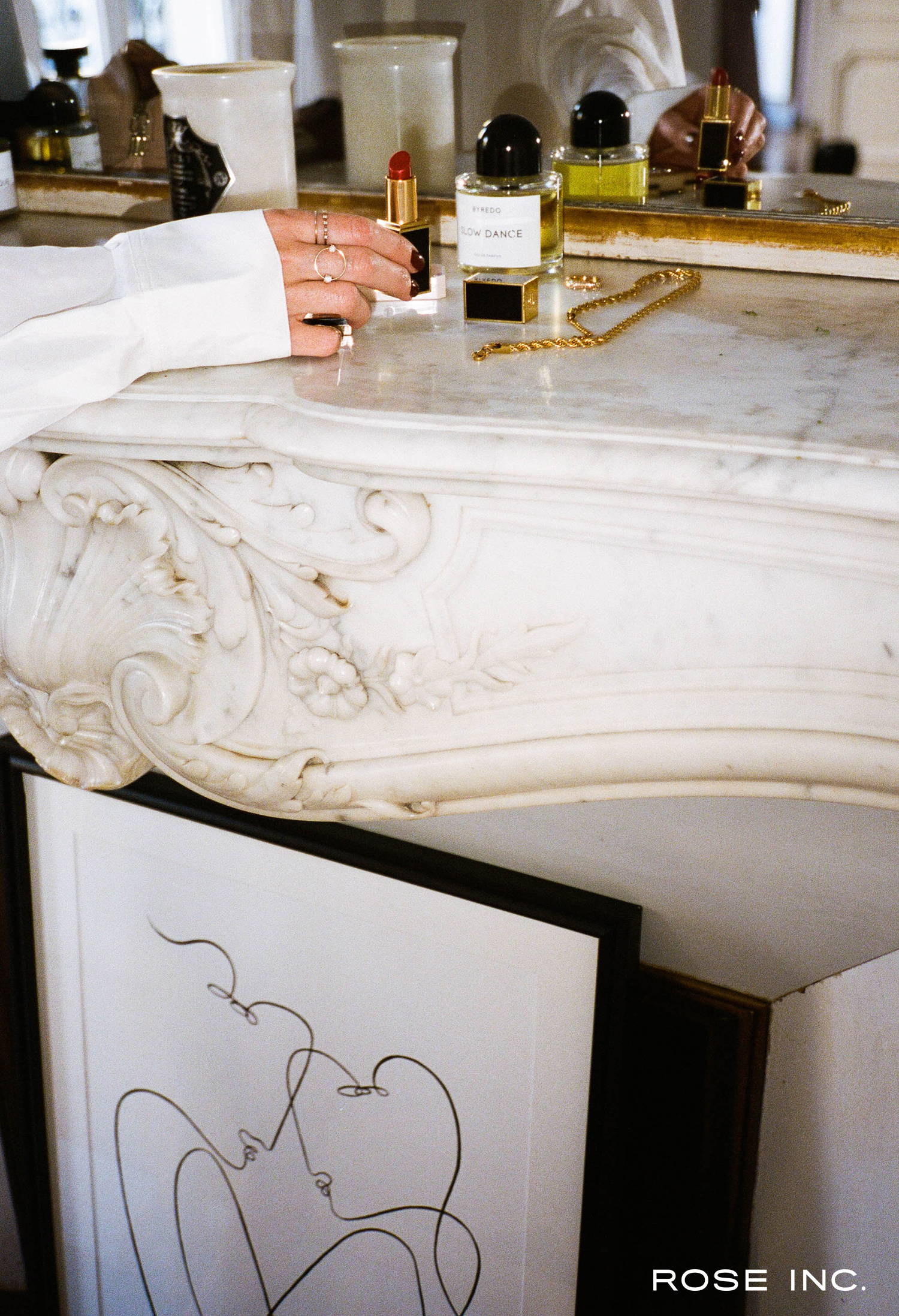 RI:
Which self-care practices are helping you cope with stress and/or anxiety?
GB:
Breathing sessions and hot showers.
RI:
What does your home fitness routine look like?
GB:
I started Isaac Boots' Instagram Live workouts. His energy and practice is amazing and motivating.
RI:
What are you watching?
GB:
Lots of old movies. My husband and I are in a Pedro Almodovar marathon right now.
RI:
What are you reading?
GB:
Lately, some interior design books. I'm also studying some interior design online.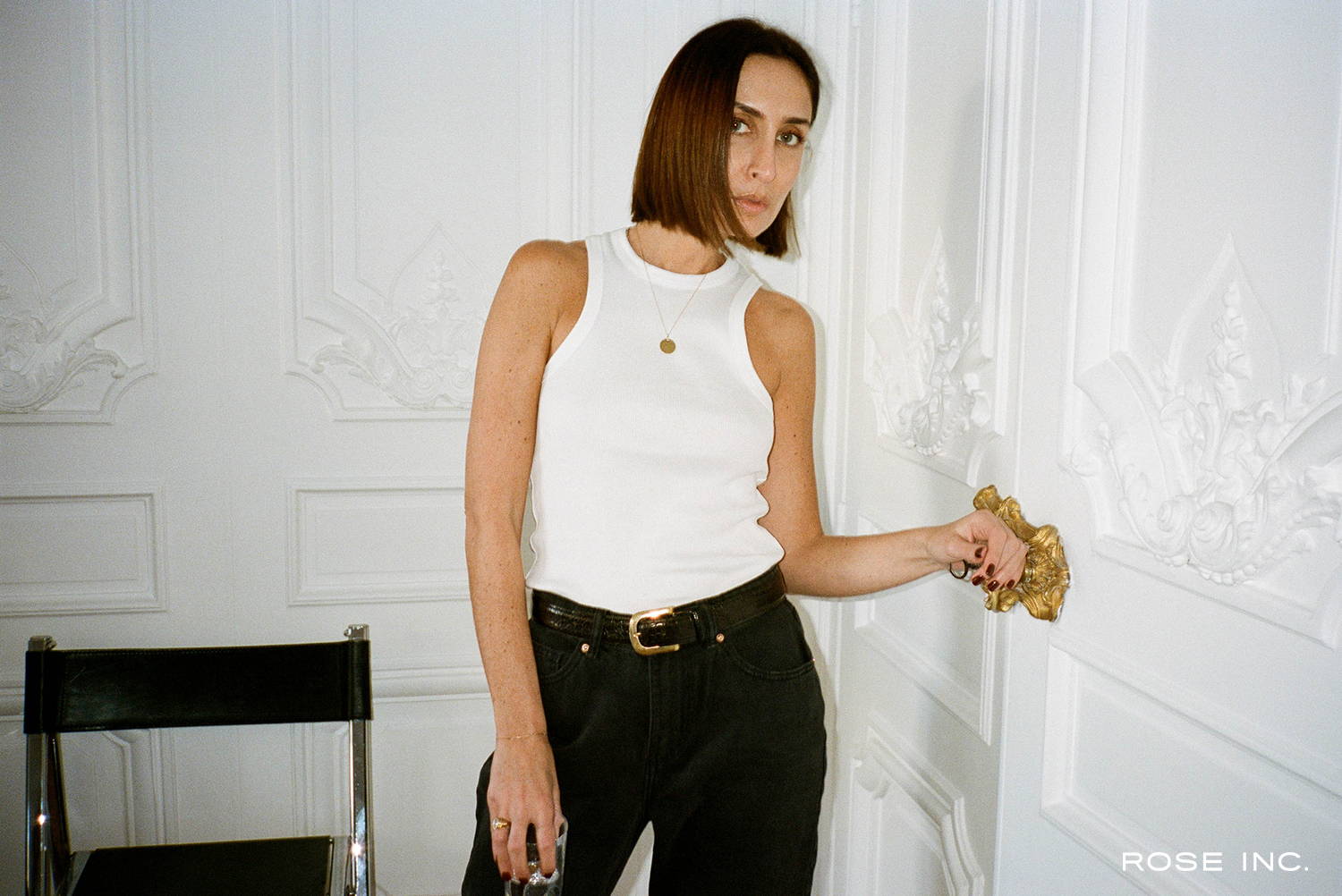 RI:
What are you listening to?
GB:
A very wide selection right now: Prince, Janis Joplin, Massive Attack, with a hint of Dalida and Julio Iglesias.
RI:
What are you cooking?
GB:
Asian dishes like Pad Thai and rice-based Japanese dishes. I'm also doing some Mediterranean cooking: grilled veggies, hummus with basil and pine nuts.
RI:
Let's shift and talk about your life in fashion. Earlier in your career, you worked for legendary fashion houses Christian Dior and Givenchy. Which aspects about the fashion world have been as you dreamed they would be, and which aspects have surprised you?
GB:
I have been amazed mostly by all the hard work and craftsmanship behind the collections. All the fashion heritage behind the iconic French Houses is dreamy. I visited the Hermès atelier and that's the quintessence of luxury: the same artisan is making the same bag from A to Z.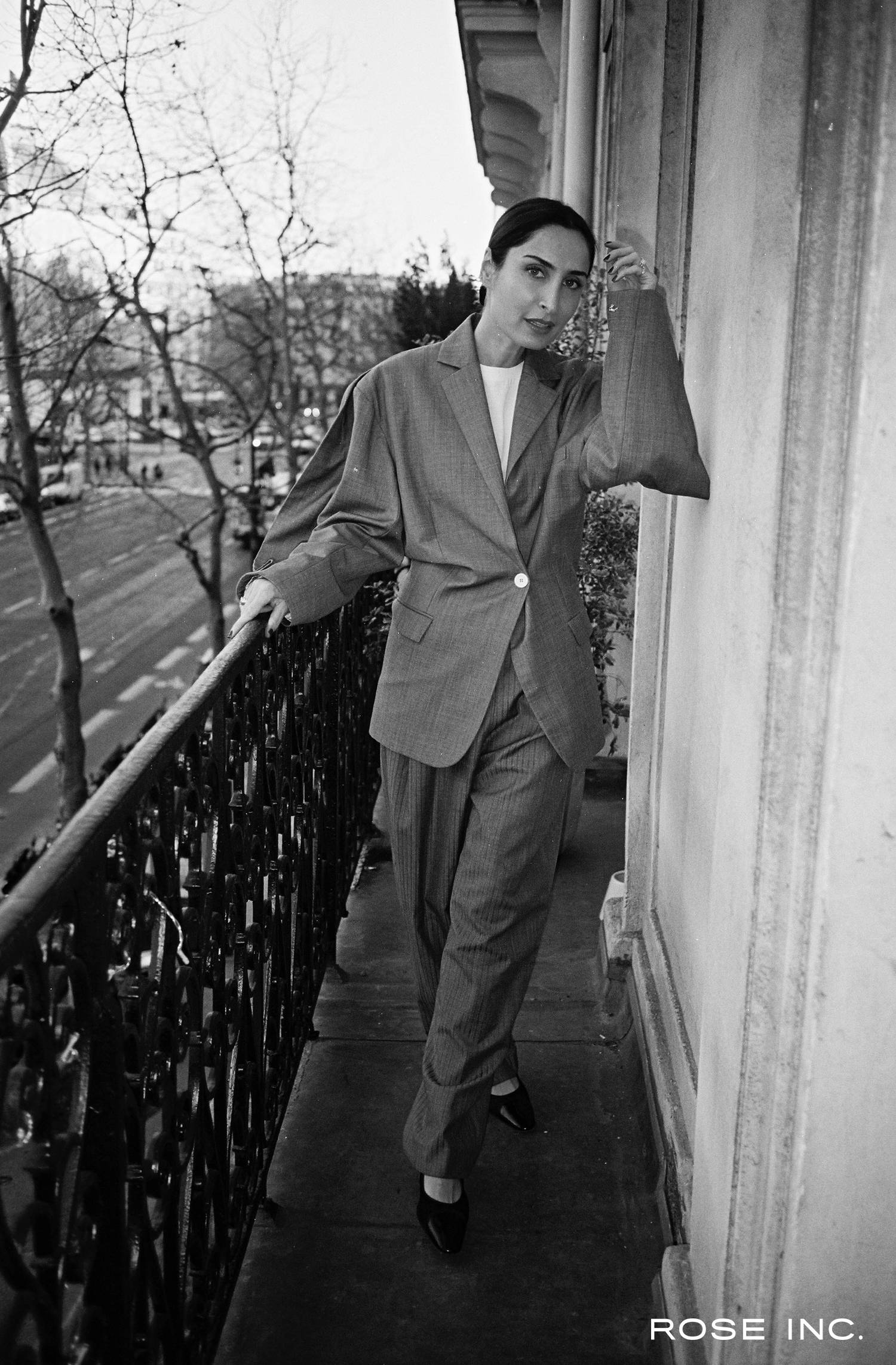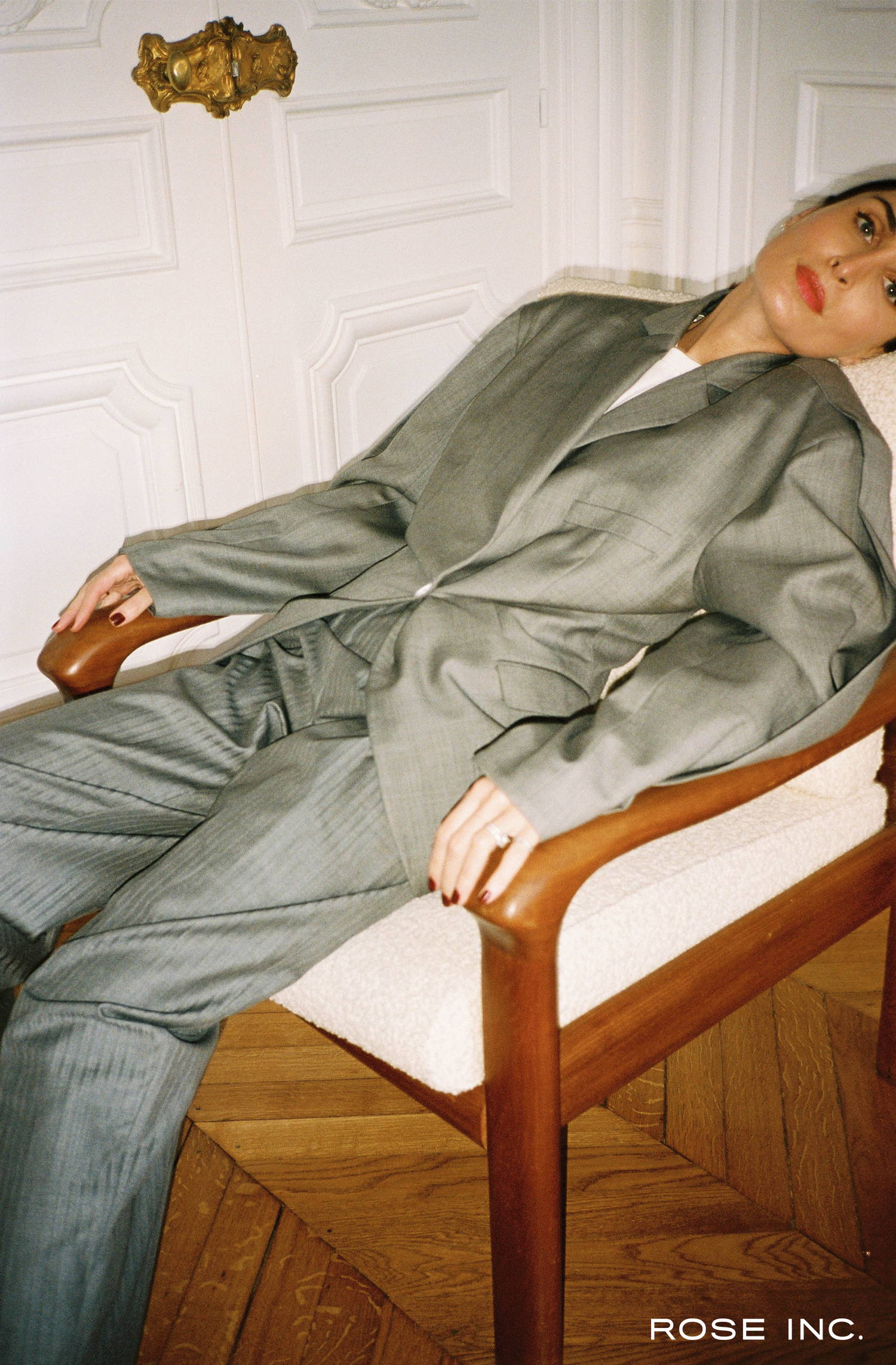 It might be cliché, but sleeping eight hours a night really makes a difference.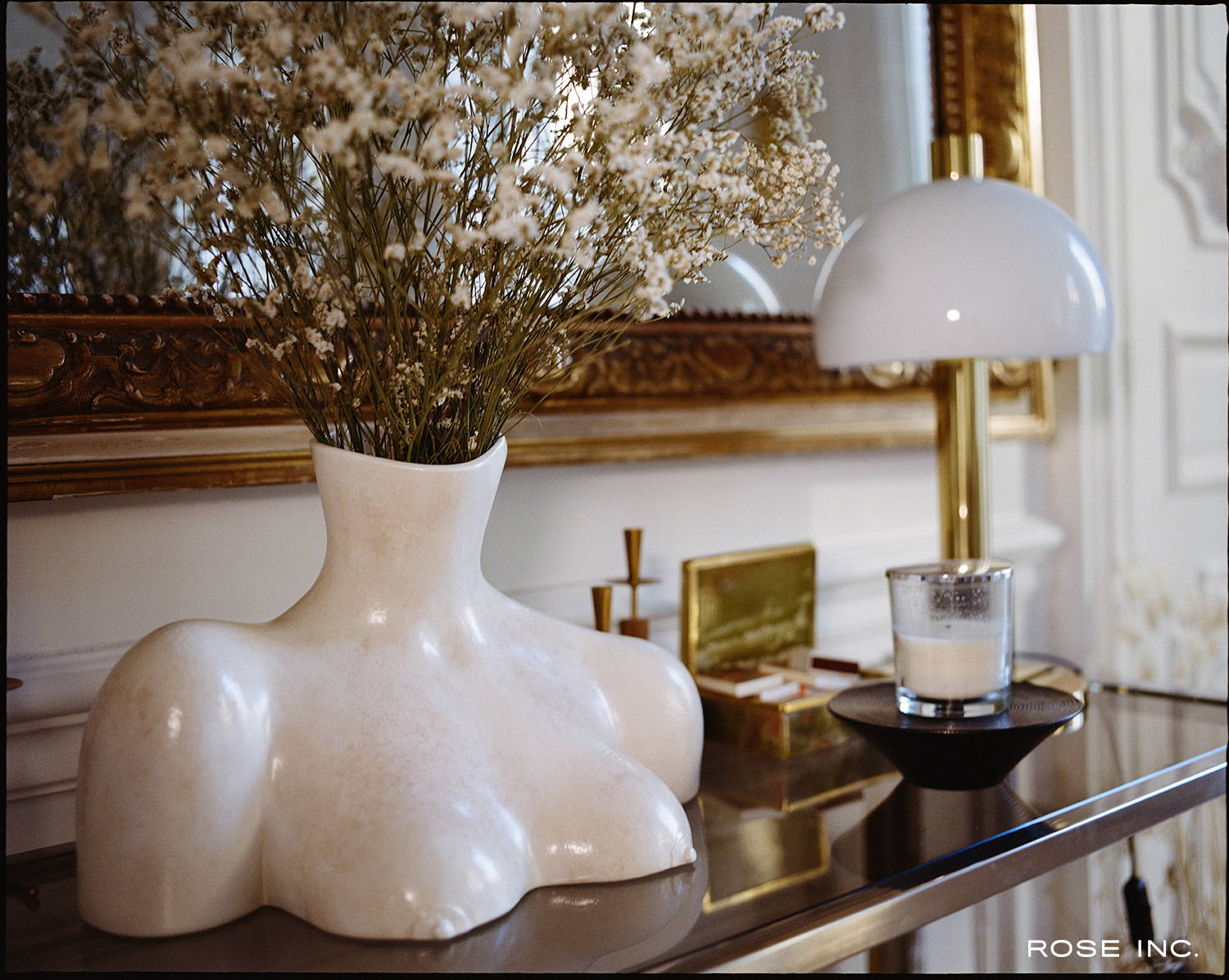 RI:
What feels really stylish to you right now?
GB:
Personally, my definition of being stylish is a timeless simplicity. I am not drowned by trends, but for a few seasons I've been particularly attracted to tailored leather pieces.
RI:
Do you have different styles for "off duty" and "on duty" days?
GB:
There's a similar base: it has to feel comfortable, like good vintage jeans or tailored pants that I will mix with a cashmere knit or white shirt, worn with loafers or boots.
RI:
What do you think every woman should have in her closet?
GB:
Vintage blazers and jeans; perfect loose white shirts.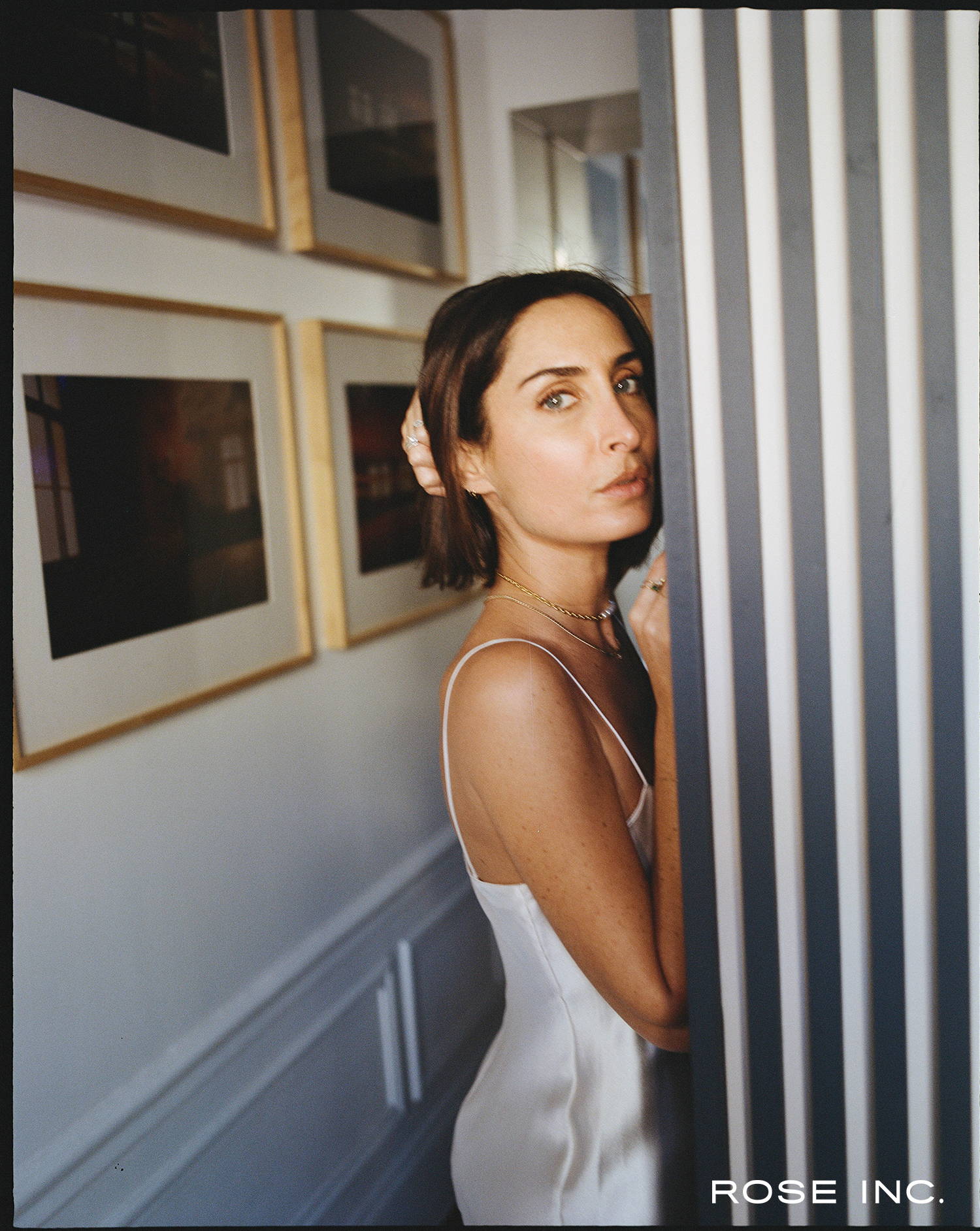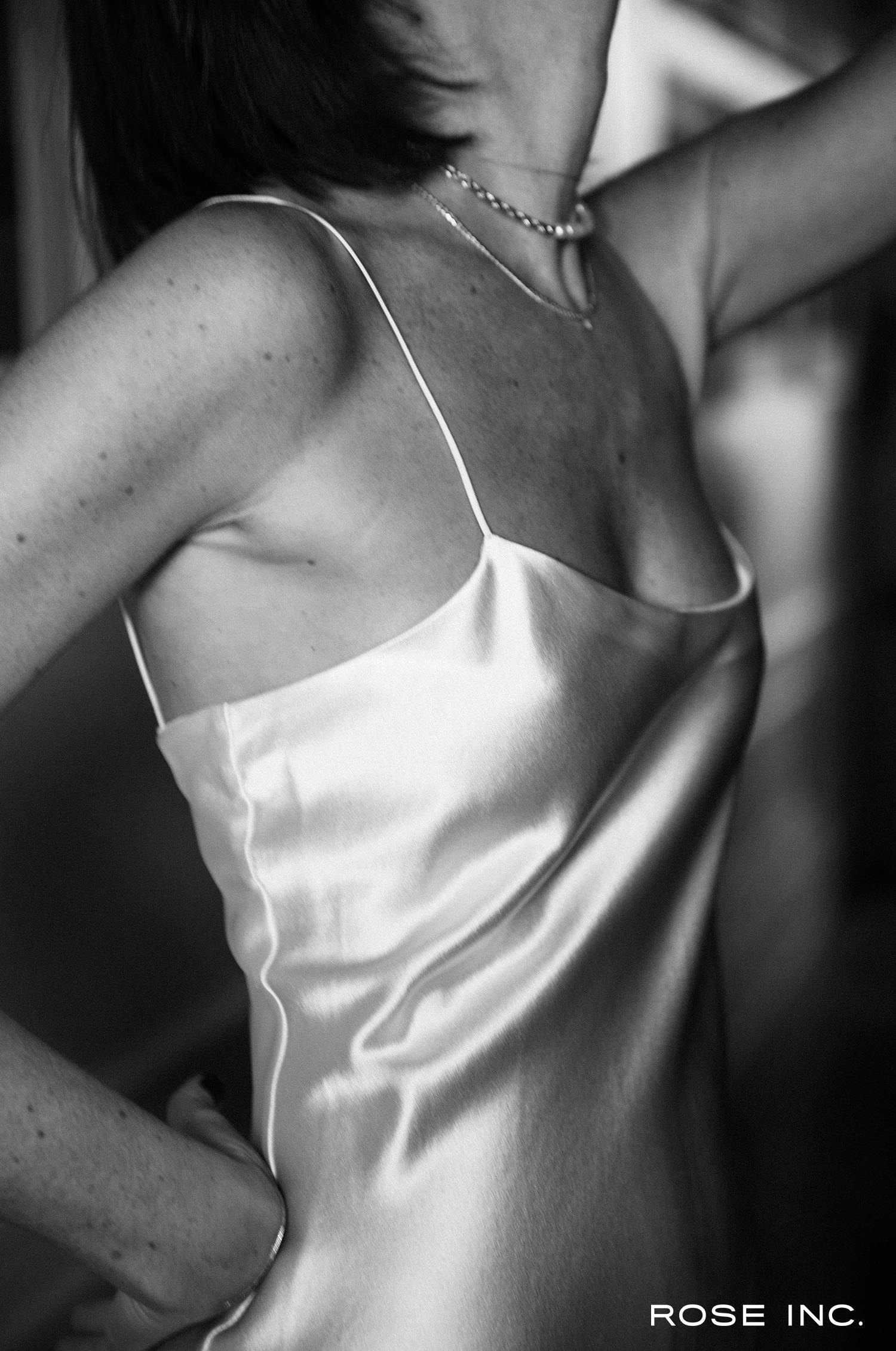 RI:
Let's talk beauty. What is your overall philosophy on beauty?
GB:
It might be cliché, but sleeping eight hours a night really makes a difference. Drinking lots of water and green tea, clean eating, and lots of moisturizing does, too.
RI:
What does your beauty routine look like these days?
GB:
Rarely makeup, but lots of moisturizing, face massage, and masks.
RI:
Any new beauty products you've been relying on as of late?
GB:
Yes! I just tried Skin Inc Optimizer Voyage tri-light LED chromotherapy and it's been working great on my skin. It looks more bright and alive.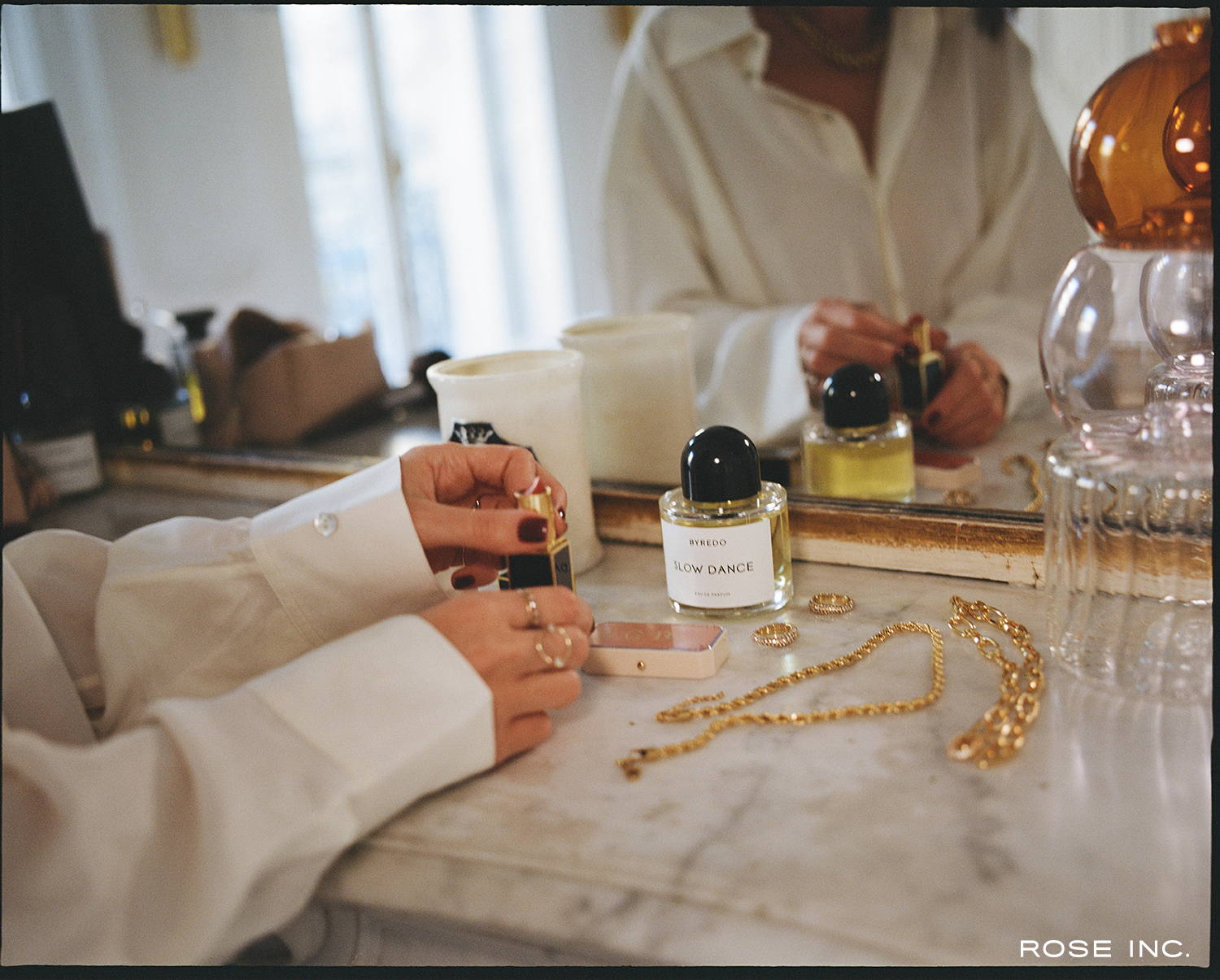 RI:
Tell us about your full skincare routine.
RI:
What was your go-to makeup look for a night out (prior to lockdown, of course)? Are there any inspirations, specific products, et cetera?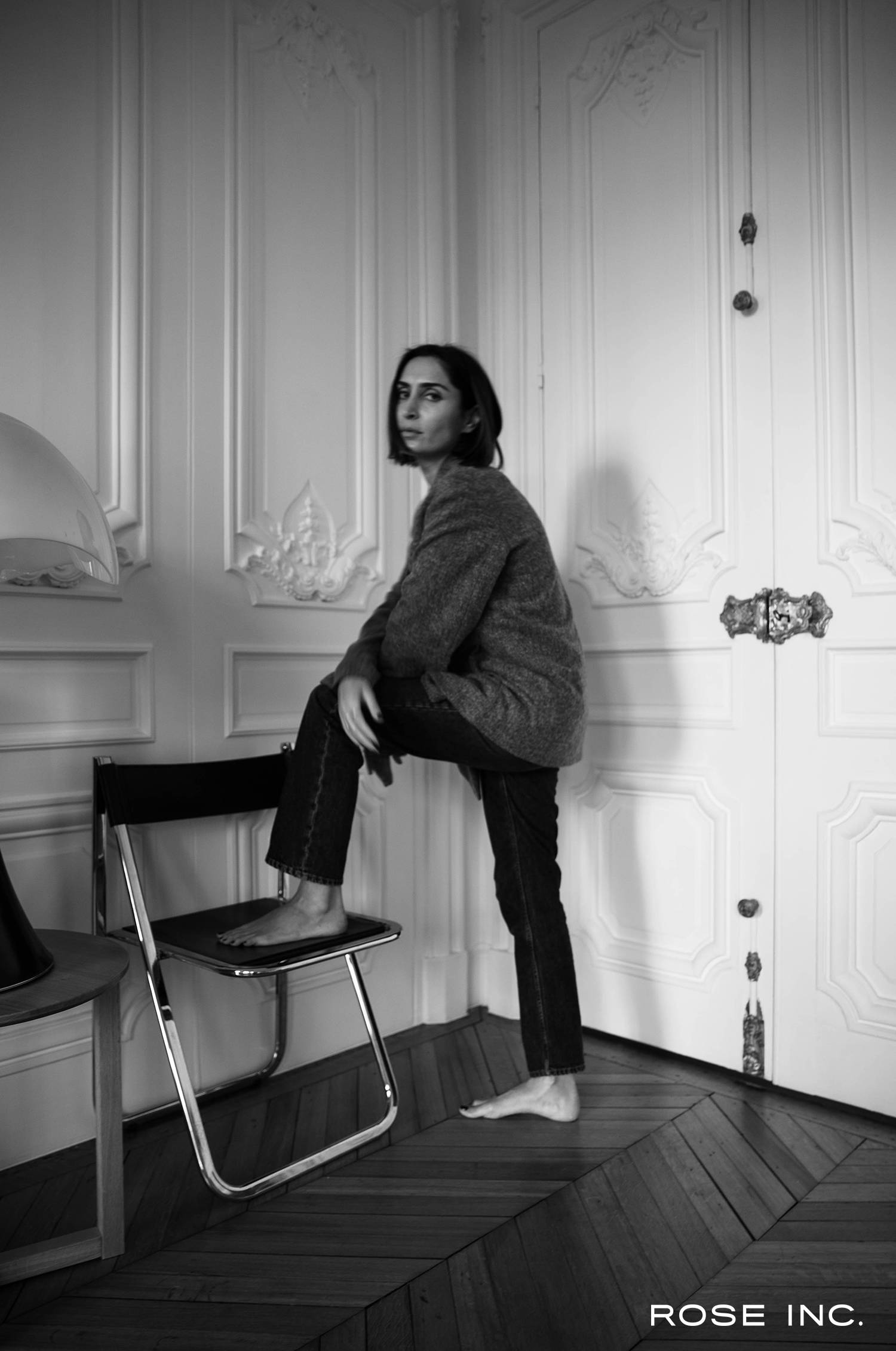 RI:
Do you have any beauty icons who inspire you?
GB:
Christy Turlington, Lady Di, Carolyn Bessette Kennedy, Grace Kelly— timeless beauties.
RI:
Have you learned anything surprising about yourself during this time in isolation?
GB:
Emotionally, yes: accepting all feelings from anxiety to panic, not pushing them away, just "digesting" them and moving on.
RI:
What is your hope for the future?
GB:
More love, more caring, less rushing.
RI:
What do you know for sure?
GB:
Nothing has to be taken for granted.