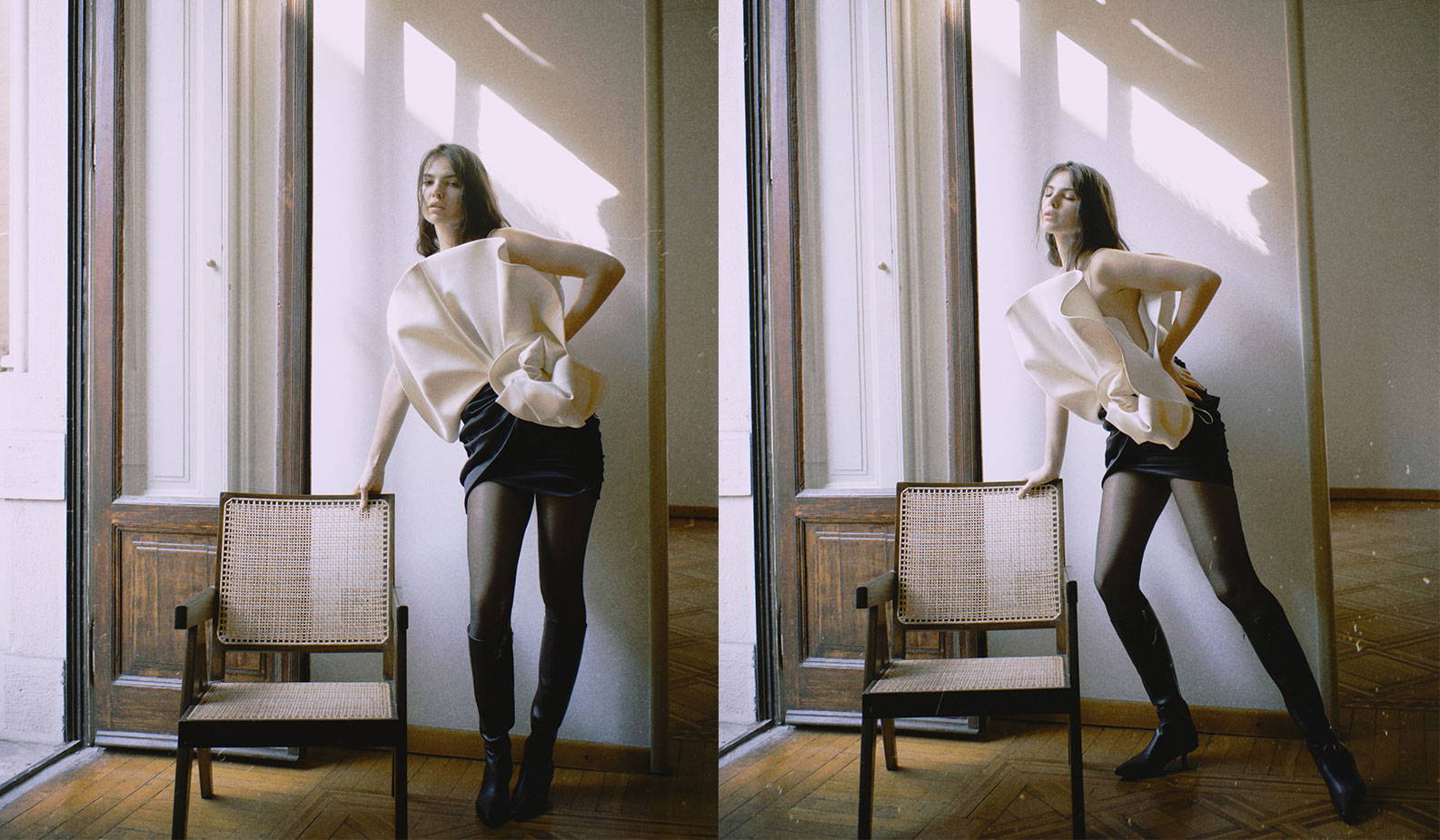 04 / 26
INTERVIEWS
Distancing Diaries: Doina Ciobanu
These days, it's fairly common for influencers to become models. Doina Ciobanu, on the other hand, was ahead of the trend. A decade ago, she launched a fashion blog in Moldova; a few years later, she moved to London, where she was scouted. From there, she began working with brands such as Louis Vuitton, Agent Provocateur, Dior, Burberry, and L'Oréal. Your "classic" blogger-turned-model story.
Except, again, Ciobanu is future-focused. On top of her modeling career, she is passionately involved in the environmental movement. She's taken a sustainability class at Cambridge, she's aligned with the No More Plastic Foundation, and her Instagram is a wealth of information for anyone who wants to be environmentally conscious but doesn't know where to start.
Here, in an email interview with Rose Inc., she shares an honest look into how she's coping (and occasionally even thriving) while living in Italy during the era of COVID-19.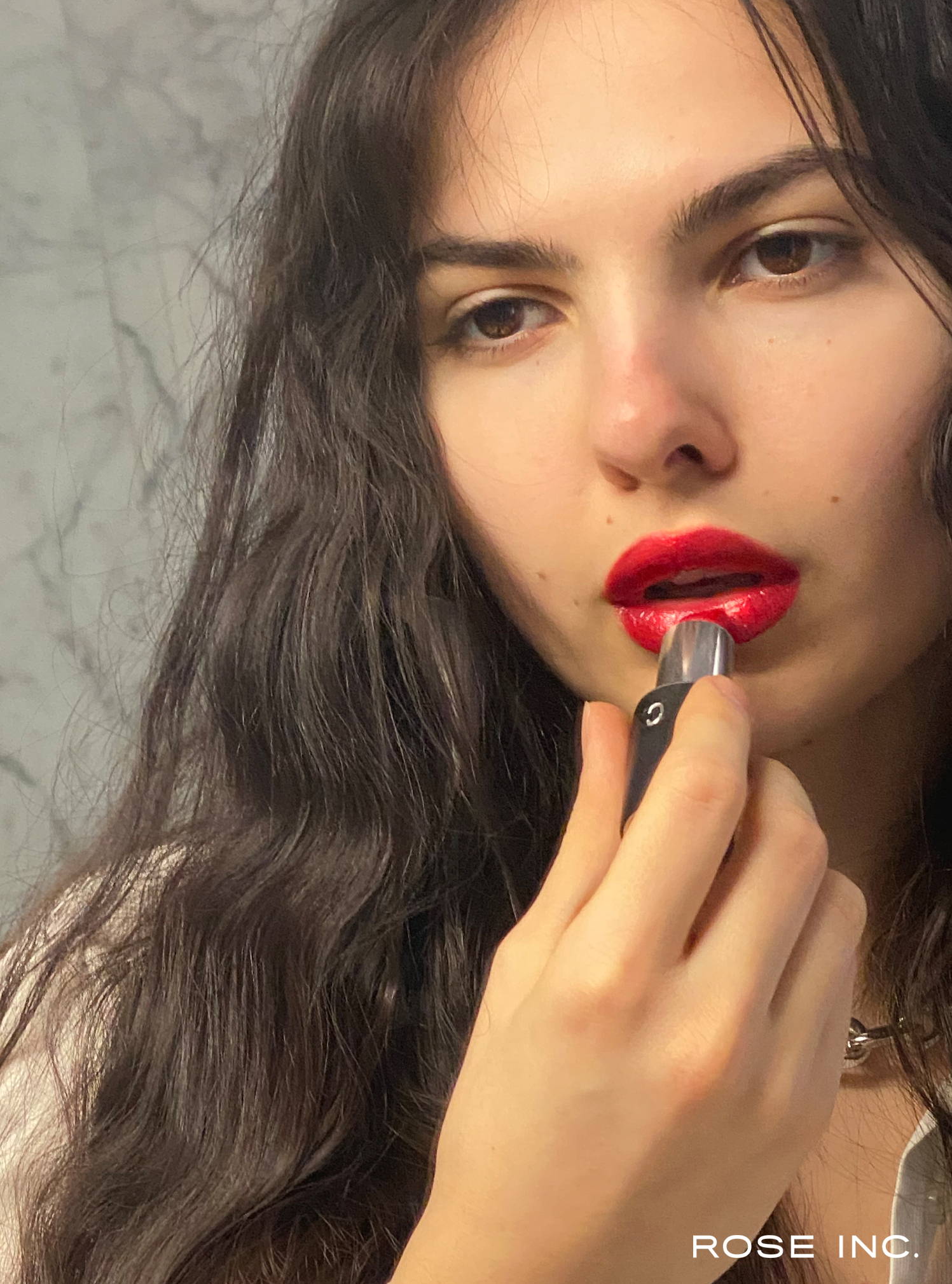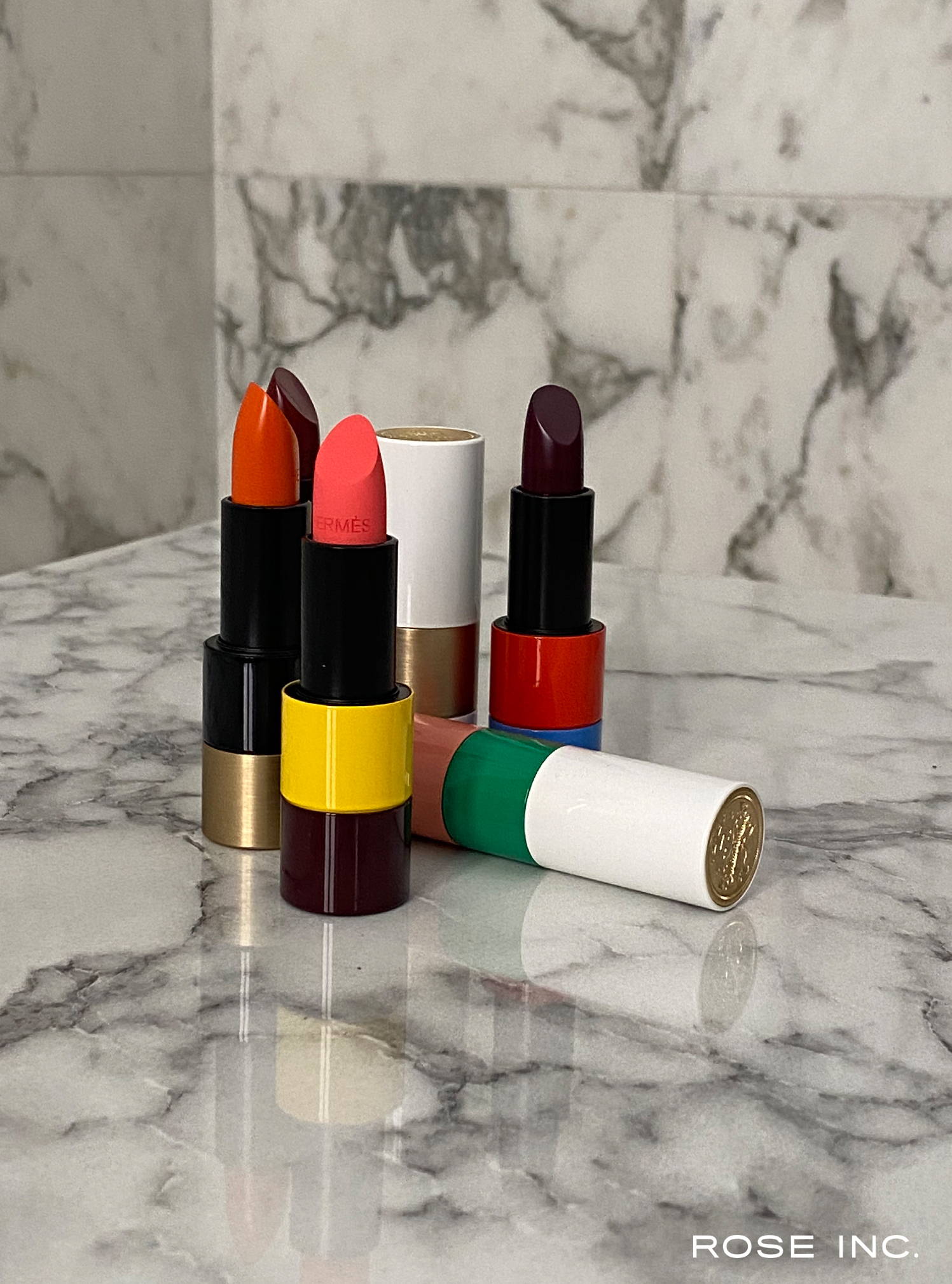 RI:
How are your spirits?
DC:
I have been answering this interview across multiple days. During these days, I've felt happy, nostalgic, sad, hopeless, hopeful, frightened, melancholic, ecstatic... I don't want to pretend like I've found some elixir of mindfulness and staying positive because it's not the case. I'm feeling all sorts of things and I think that is okay. I would be more worried if I didn't.
RI:
What does your stay-at-home life look like? Where are you, and is anyone with you?
DC:
I am in Milan and, luckily, not alone. I try to keep myself working and doing things. At the beginning of Italian quarantine I launched an initiative on Instagram for those in lockdown called "At home with..." I've been hosting amazing guests doing wine workshops, Pilates classes, talks on sustainability, mental health, and so on. And to be honest, time has absolutely flown by! I've been so busy putting together the programme and then editing the flyers, doing the lives, it has felt as if I wasn't even in lockdown but during an intense work period. On top of that: cooking a lot, working on new IG filters, doing home editorials, learning new things, reading, doing trivia.
I don't want to pretend like I've found some elixir of mindfulness and staying positive because it's not the case.
RI:
How are you staying informed on what's going on? How are you balancing the need to stay informed with the need to take a break?
DC:
I was one of the first "crazies" in Europe to tell everyone to prepare and insist this is serious back in January, so I spent the end of January, February, into half of March when we were already in lockdown checking numbers and stats nonstop. Honestly, it became too much. Especially once we were in a full quarantine in Italy, it was too much to acknowledge it was all happening for real and to also be horrified every day by the multiplying numbers. Now I only look at the about once a week maximum. 
My goals are keeping up my family's spirits—my grandparents are in lockdown alone—and making sure they are safe. And I can't do that properly if I myself am always scared of and horrified by a situation I cannot change or have a significant influence on. When I do check, I look at BNOnews, and a new one I discovered is covidvisualizer.com.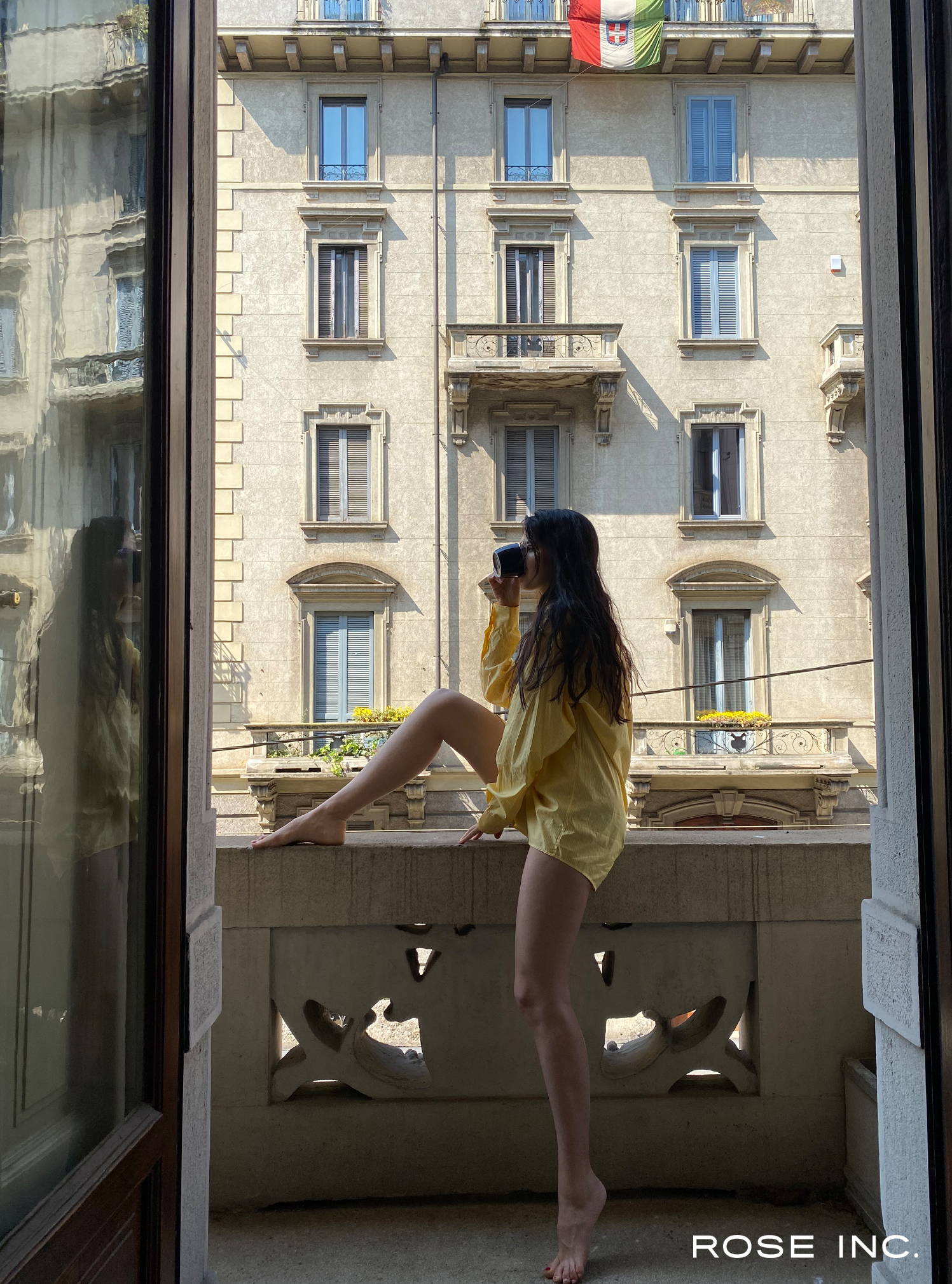 RI:
How are you looking out for the well-being of others?
DC:
I try to spread awareness and encourage people to be responsible. I started back in January and had to go through a very uncomfortable phase where my online peers were judging and making fun of my "overreaction." Now I get hundreds of thank you messages from those who listened to me early on and adapted things I suggested like social distancing and disinfecting things they bring in, and that's the most important to me. But also donating and contributing in ways that I can, like connecting the right people with the right distributors for products they might need or the right charities.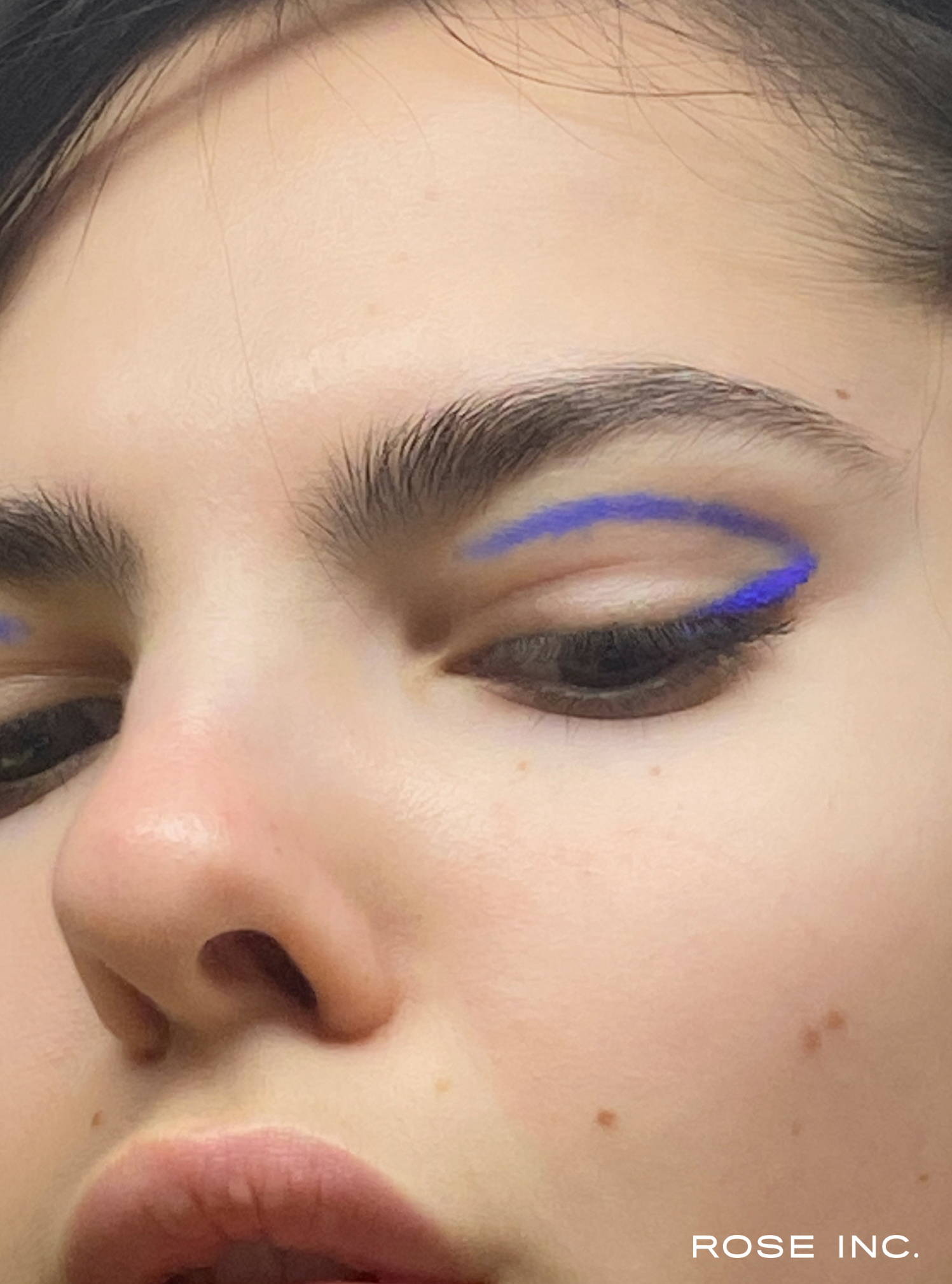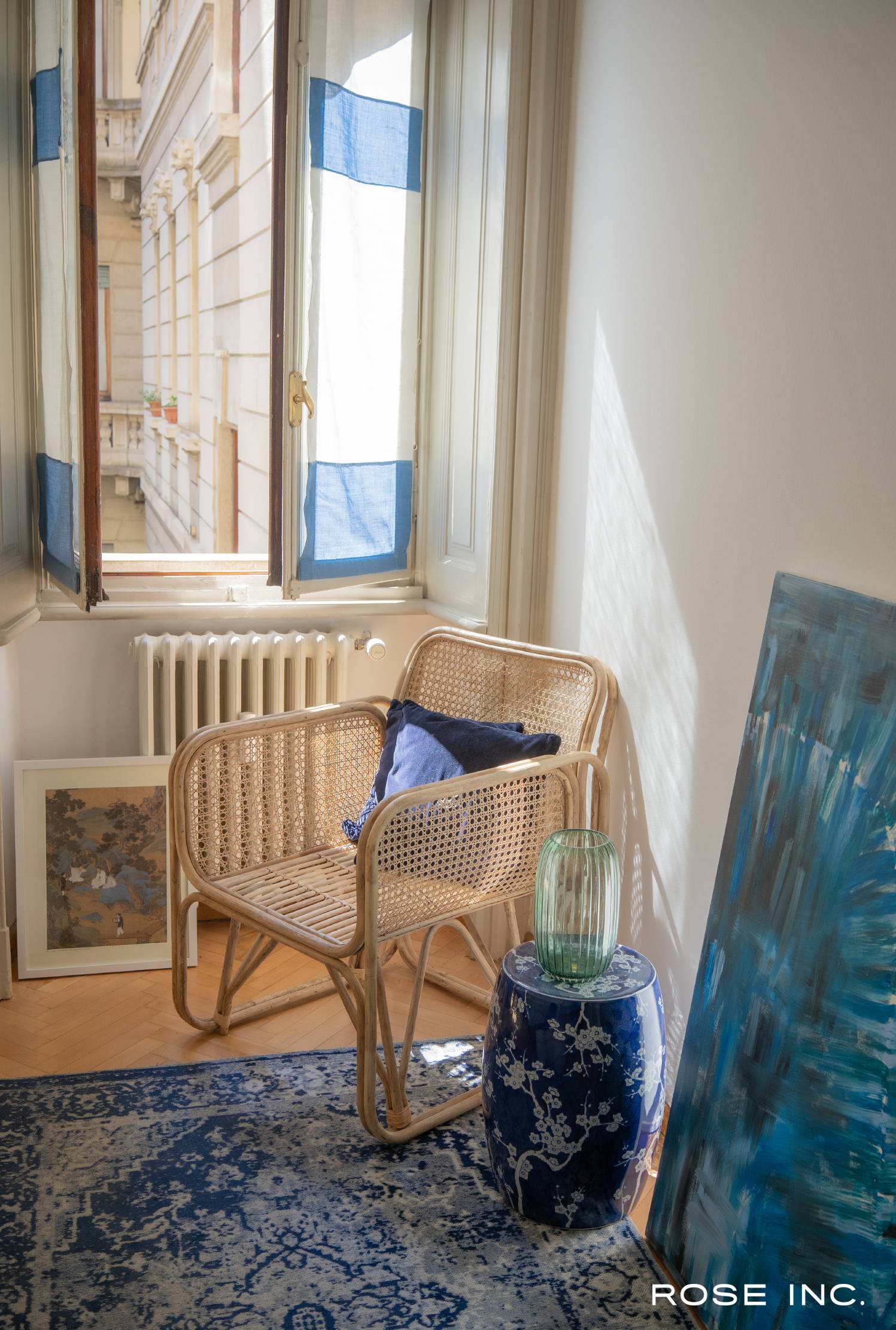 RI:
Have you introduced any new routines or rituals since staying home?
DC:
Daily face massage and religious usage of our balconies.
RI:
How are you staying socially connected?
DC:
FaceTime and voice messages
RI:
What's your best advice for productivity? Any advice for battling cabin fever?
DC:
Setting a routine in place really helps, and that can be anything from working between specific hours to getting your hair done in the morning and dressing up. It is so much more motivating to do things than not to, and when you do things you feel more inspired to do even more things. I personally go from one extreme to another, so for me being lazy is dangerous. I can fall down a rabbit hole of laziness, which means little movement and unhealthy food and staring at screens a lot. That just results in a really negative mindset. So I think keeping yourself busy-ish, even if it's by doing puzzles, trivia, or painting, is much more motivating work-wise as well.
RI:
What (or whom!) is inspiring you right now?
DC:
Anyone doing good or kind gestures. Whenever I see online videos of people supporting each other by singing out of their balconies, helping the neighbours with groceries, or feeding animals, I honestly just start crying. I'm an emotional roller coaster right now.
RI:
Which self-care practices are helping you cope with stress and/or anxiety?
DC:
Doing what I love has been the most useful: cooking amazing things, painting, watching interesting Masterclasses, spending a lot of time with my family on FaceTime.
RI:
What does your home fitness routine look like?
DC:
Dancing, but it's rather disorganised, chaotic movement of the body than proper dancing. Pilates.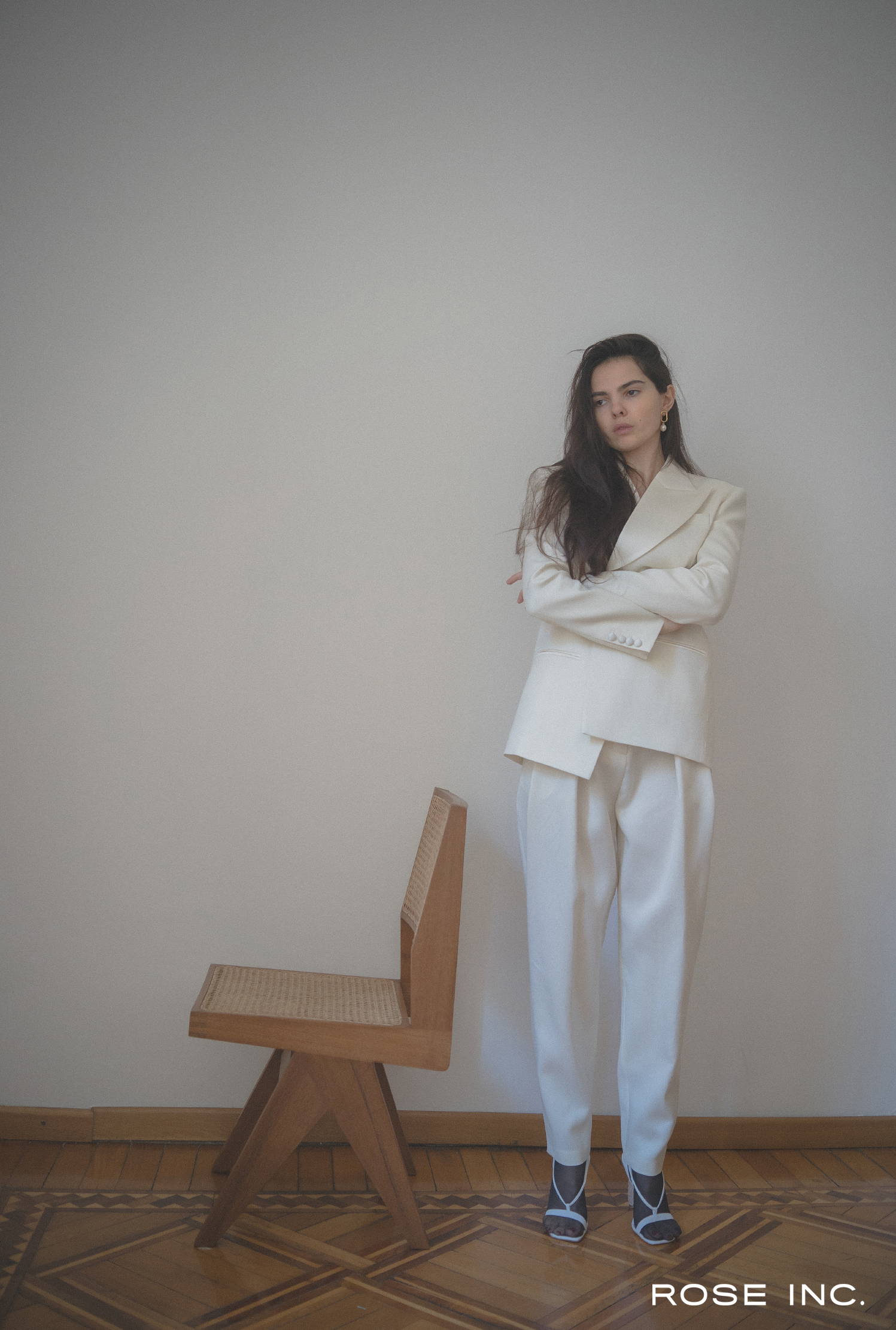 I'm an emotional roller coaster right now.
RI:
What do you do when you need a mood boost?
DC:
Call my baby sister or paint.
RI:
What are you watching?
DC:
Masterclass classes (I watch these while I cook, clean, work), Peaky Blinders, the Harry Potter saga, Mad Men.
RI:
What are you reading?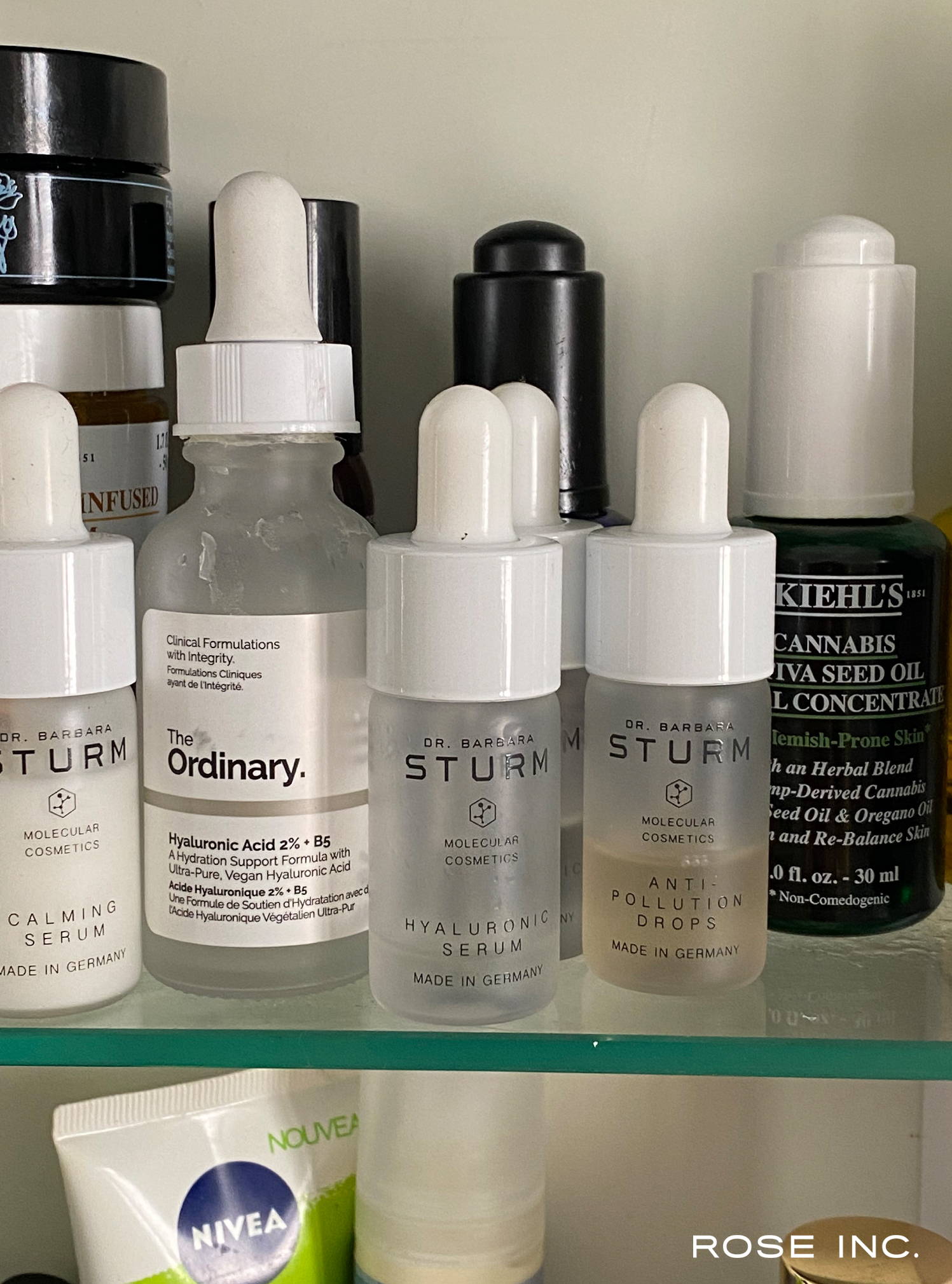 RI:
What are you listening to?
DC:
Old Italian songs and bird/nature sounds.
RI:
What are you cooking?
DC:
Everything! Trying to keep a vegan diet, so I'm experimenting with sweet potato brownies, lentil soups, chickpea dishes, and pastas.
RI:
What's your hand soap of choice?
RI:
Which social media accounts brighten your day?