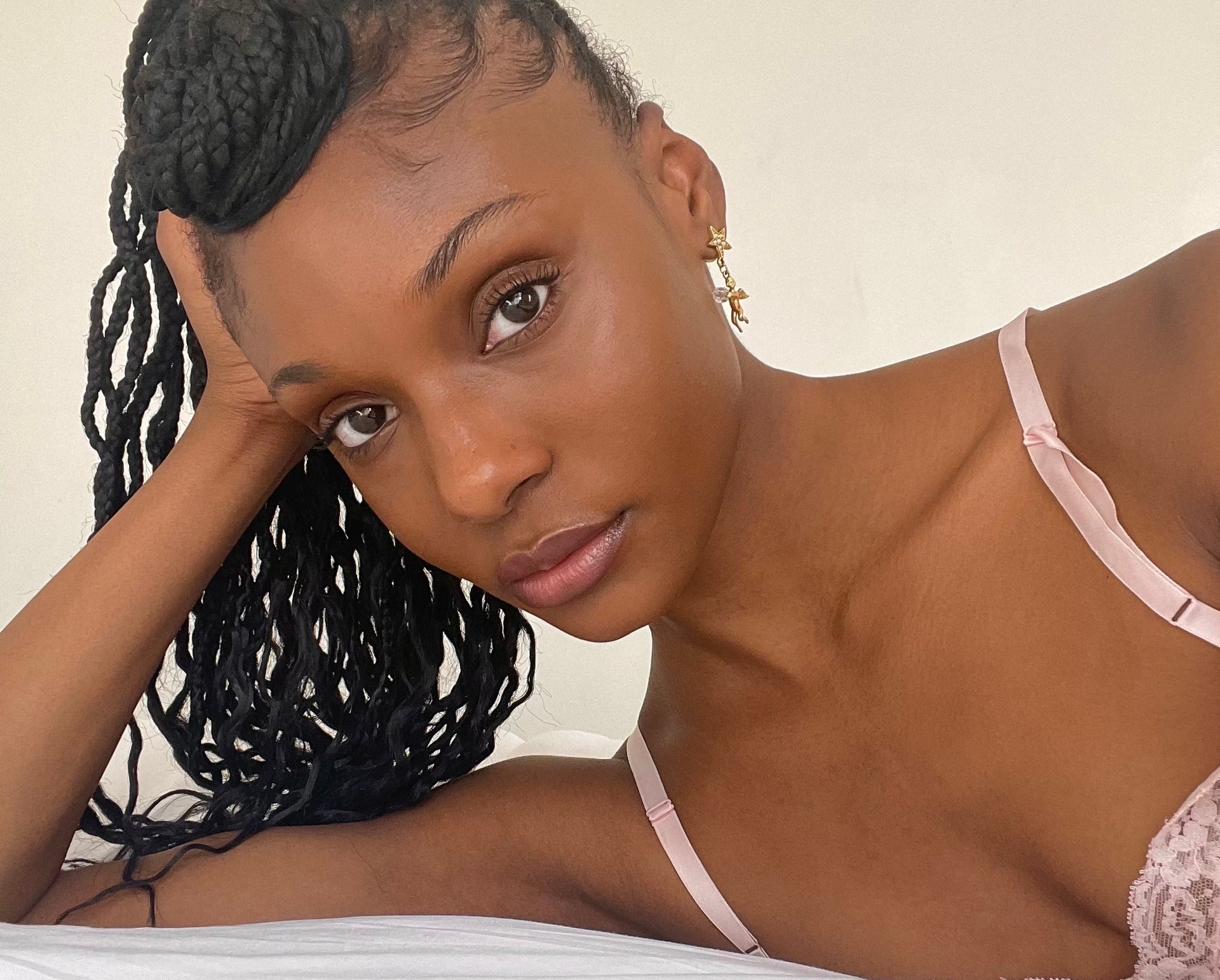 How Dancer-Model Camri Hewie Expresses Style and Creativity
Profile
Camri Hewie has been dancing since she was two years old. "Funnily enough I used to cry in every class when I first started. I didn't really like it at first," the Detroit-born, Brooklyn-based creative says. "But after my dad started sitting in on my classes, I began liking it more and stuck with it." What was once a hobby became a more serious pursuit for Hewie when she turned 13, and in 2018, she graduated from Marymount Manhattan College with a degree in dance. Since then, Hewie has collaborated on ad campaigns for brands such as Urban Outfitters, Glossier and more.
When the pandemic hit in 2020, Hewie began to broaden her horizons beyond dancing. "I used quarantine as an opportunity to pivot and lean more into modeling and content creation," says Hewie, who gained a following online wearing and tagging her favorite brands. "My platform began to grow and casting directors started to reach out to me and book me for jobs," she says of her journey that eventually led to her getting signed to an agency in 2021. "I love being able to express my sense of style and creativity to a wide audience," she says. "It's something I've always enjoyed doing. I think I'm making my younger self very happy."
Below, Hewie goes into detail about her confidence journey and her approach to self-care, from Pilates and journaling to her minimal makeup routine.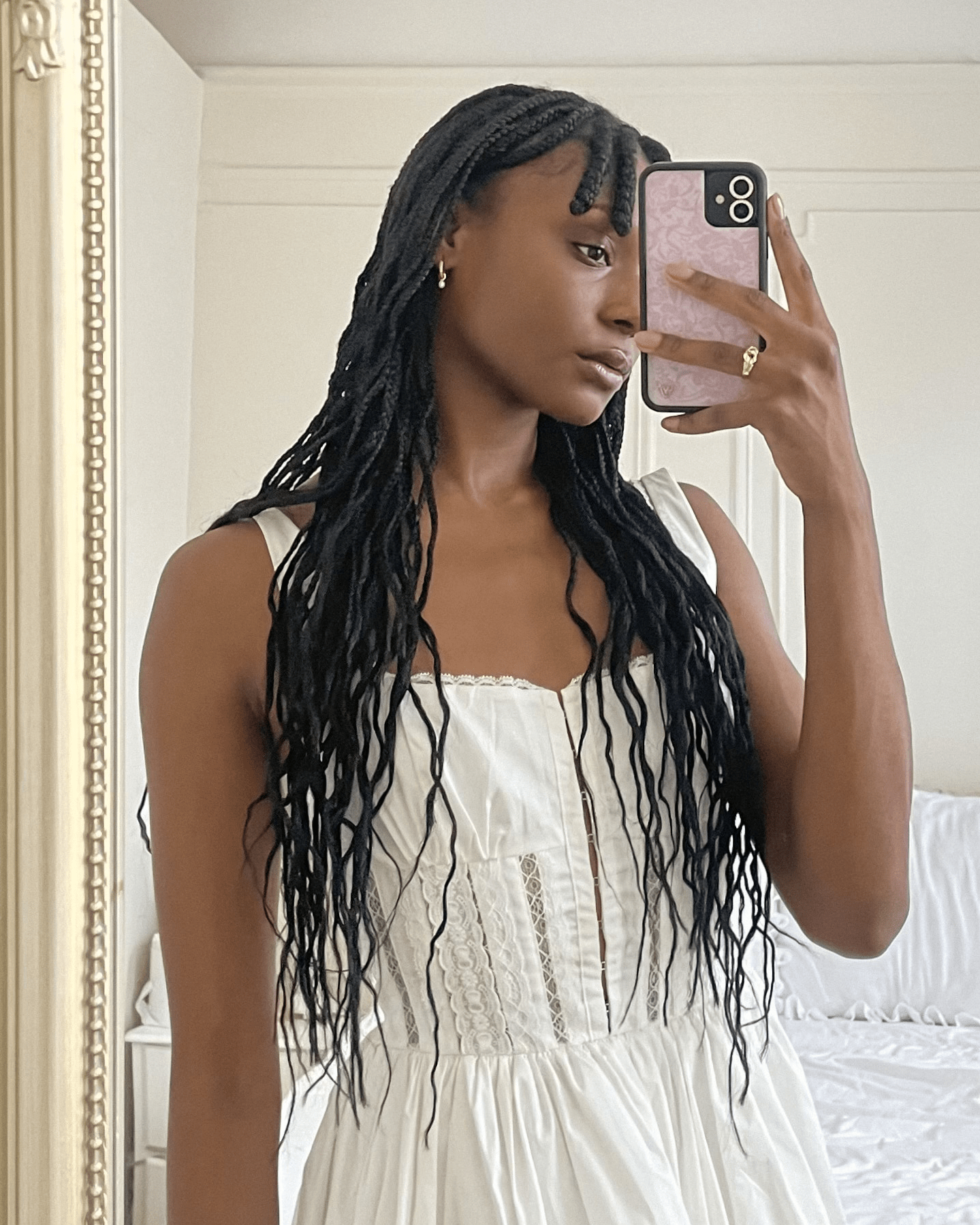 RI:

What has helped you to maintain confidence over the years?

CH:

Surrounding myself with people who uplift me has been super important. It's definitely been important for me to remove toxic people from my life who don't have my best interest [in mind]. I've also been working hard on not comparing myself to others. And obviously it can be hard in this age of social media where everyone's only posting their wins. But people rarely post their low moments, so at the end of the day, you never know what people are really going through. So it's important to not compare yourself to others, and to remind yourself that everyone's on their own path. What's meant for you won't pass you by.

RI:

How did your childhood in Detroit influence your approach to beauty?

CH:

I was the only girl in my immediate family, but I grew up with a lot of female cousins. We would have sleepovers and we'd do each other's makeup and have spa days. That's kind of what introduced me to the beauty world and wanting to experiment with skincare and makeup looks. My mom was pretty into it, too. She wasn't as girly as I was, but she would teach me about skincare and whatnot. Also, being a dancer back home, I used to do competitions and performances, so I was always doing my own makeup for those at a very young age.

RI:

Who were your biggest inspirations growing up?

CH:

I've always loved Audrey Hepburn. I was always obsessed with her and her style and the way that her makeup was done. I've also always loved Whitney Houston as well, especially her performance looks. She was just such a beautiful, talented and amazing woman. 
"I think I'm making my younger self very happy."
RI:

What's your current skincare routine like?

CH:

I love to use a gel cleanser. Other times I like using African black soap if I need a deeper cleanse or double cleanse. Then I usually follow up with a toner.  Every other day I'll use a retinol, then I use a rose hip oil or serum. To finish, I'll seal everything in with a really thick moisturizer.

RI:

What's your go-to makeup look?

CH:

My usual makeup look is pretty minimal. I love a good no makeup-makeup look. I usually just use concealer on my face… I don't even currently own foundation. I personally really love the Rose Inc concealer at the moment. I'll use this cheek stick from Milk Makeup as well, but I really like to use it as an eyeshadow instead. And then I'll usually use a clear brow gel and mascara. Sometimes I'll use a little highlighter, too. I'm also very much a lip balm girl rather than a gloss or lipstick girl.

RI:

What do you usually do for your hair?

CH:

I love getting knotless braids. I go to a braid shop in Harlem. It's just a great protective style and not too hard to maintain. I usually just oil my scalp and do my edges. I use Edge Booster Strong Hold for edge control. I love it because it doesn't flake.
"It's important to not compare yourself to others...everyone's on their own path. What's meant for you won't pass you by."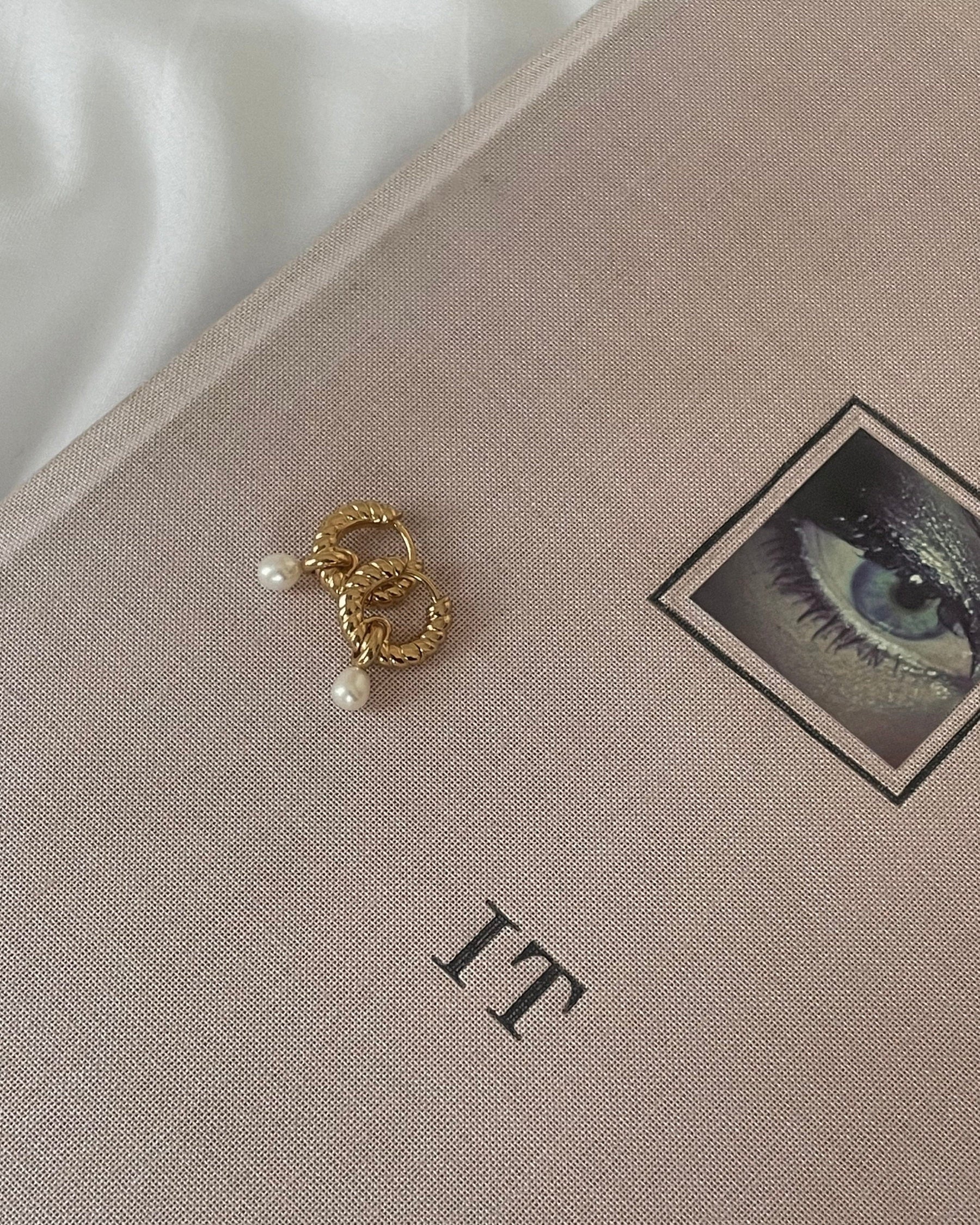 By Lena Herrmann
RI:

Do you have any favorite fragrances currently?

CH:

I love Parfums de Marly. My favorite one is their Delina scent.

RI:

What's your go-to wellness routine?

CH:

I'm someone who deals with mental health problems and a lot of anxiety, but journaling is definitely something that has been really helpful for me. It's very therapeutic to manually write things out on paper, especially when I'm overthinking. Honestly, dance is a huge part of my wellness routine. It just feels like one of those things where, no matter what you're going through, you can leave your problems outside of the door and just feel free while you're dancing. It's very therapeutic as well. I also really love doing Pilates outside of dance.

RI:

What's something you've always wanted to try beauty-wise?

CH:

I've been playing with the idea of trying bleached brows. I feel like I have a few friends who have bleached their brows and they look really good.
"Beauty comes from within. If you have beautiful energy and you put out good things into the world, you will always be beautiful."
RI:

What's something in the beauty industry that you'd like to see change?

CH:

I feel like everyone wants to look way too perfect. I think it partially comes from all the filters on social media… and it feels like everyone wants to look like they have a filter on them at all times. I just want everyone to feel more comfortable embracing their natural beauty and not looking airbrushed 24/7.

RI:

How do you define beauty?

CH:

I think beauty comes from within. If you have beautiful energy and you put out good things into the world, you will always be beautiful.

RI:

When do you feel most beautiful?

CH:

I feel most beautiful when I'm in a good place mentally. I could be looking crusty, but still feel beautiful if I'm feeling good in my mind. Nothing can stop me.

Hydrangea
Light cool pink
Hydrangea
Light cool pink
Cream Blush Refillable Cheek & Lip Color
Brightening, blurring and longwearing
Current price: $32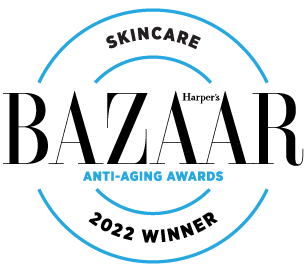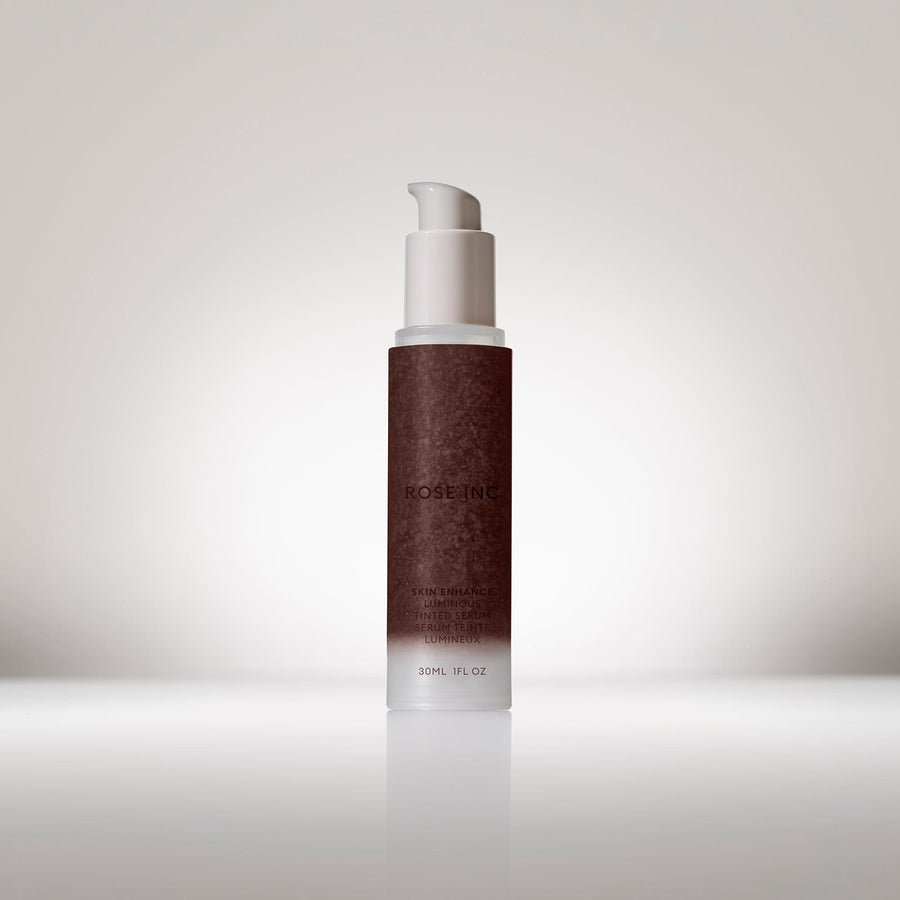 140
Very Deep Skin Tone/Red Undertone
130
Deep Skin Tone/Neutral Undertone
120
Deep Skin Tone/Red Undertone
110
Deep Skin Tone/Golden Undertone
100
Medium Deep Skin Tone/Golden Undertone
090
Medium Deep Skin Tone/Olive Undertone
080
Medium Tan Skin Tone/ Peach Undertone
070
Medium Skin Tone/Peach Undertone
060
Medium Skin Tone/ Neutral Undertone
050
Medium Skin Tone/ Pink Undertone
040
Light to Medium Skin Tone/ Neutral Undertone
030
Light Skin Tone/ Warm Golden Undertone
020
Light Skin Tone/Warm Peach Undertone
010
Fair Skin Tone/ Cool Pink Undertone
140
Very Deep Skin Tone/Red Undertone
Skin Enhance Luminous Tinted Serum
Sheer Coverage, illuminating, hydrating
Current price: $49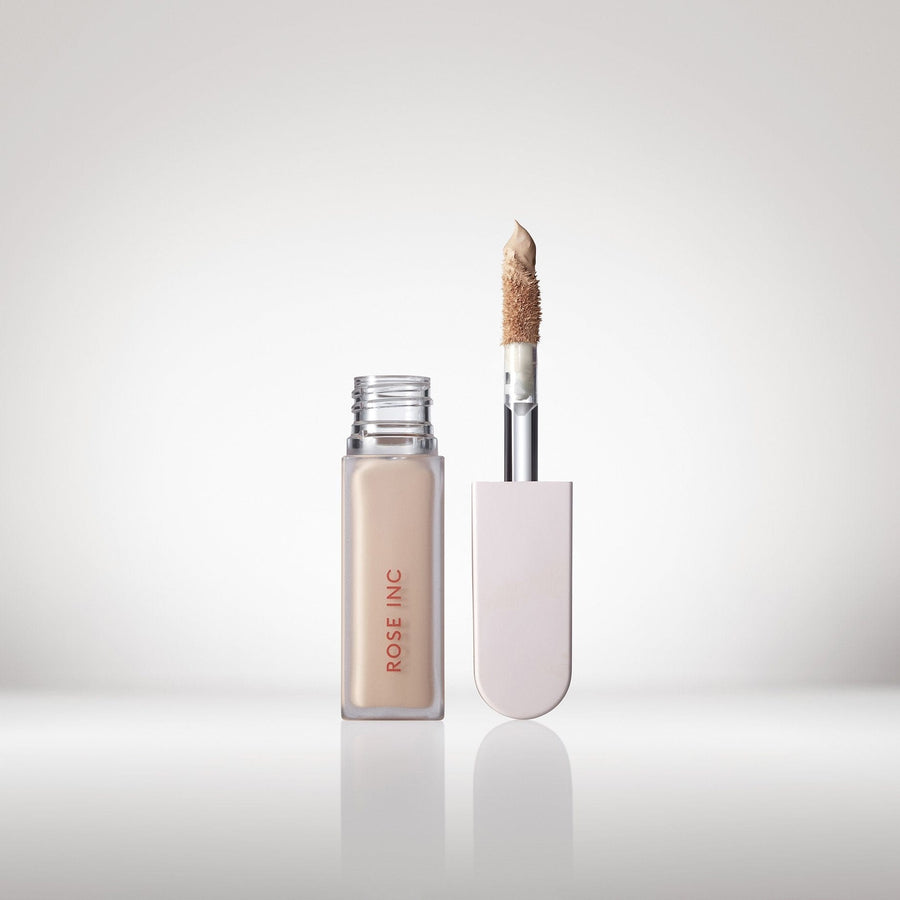 LX 200
Very Deep Skin Tone, Neutral Undertone
LX 190
Very Deep Skin Tone, Cool Red Undertone
LX 180
Deep Skin Tone, Warm Neutral Undertone
LX 170
Deep Skin Tone, Golden Undertone
LX 160
Deep Skin Tone, Red Undertone
LX 150
Deep Skin Tone, Neutral Undertone
LX 140
Medium/Deep Skin Tone, Neutral Undertone
LX 130
Medium/Deep Skin Tone, Warm Golden Undertone
LX 120
Medium/Deep Skin Tone, Pink Undertone
LX 110
Medium/Deep Skin Tone, Golden Undertone
LX 100
Medium/Deep Skin Tone, Peach Undertone
LX 090
Medium Skin Tone, Olive Undertone
LX 080
Medium Skin Tone, Pink Undertone
LX 070
Medium Skin Tone, Golden Undertone
LX 060
Medium Skin Tone, Peach Undertone
LX 050
Light/Medium Skin Tone, Neutral Undertone
LX 040
Light/Medium Skin Tone, Golden Neutral Undertone
LX 030
Light Skin Tone, Pink Undertone
LX 020
Light Skin Tone, Peach Undertone
LX 010
Fair Skin Tone, Neutral Undertone
LX 200
Very Deep Skin Tone, Neutral Undertone
Softlight Luminous Hydrating Concealer
Medium coverage, brightening, blurring
Current price: $30