04 / 25
INTERVIEWS
Elusive Model Brittenelle Fredericks Gets Real About Beauty
Everybody has a story about beauty. In Rose Inc.'s The Profile, some of the world's most intriguing people share theirs. In this intimate interview series, we get (virtually) up close and personal to explore their definitions of beauty and path to self-confidence. Featuring imagery shot through their own lens, The Profile presents these compelling personalities in a new light—one that illuminates their own journey, dreams, and desires while highlighting their unique relationship with beauty.
For someone with a substantial social media following, Brittenelle Fredericks is something of an enigma. The model and advertising executive is by many accounts an influencer (or content creator, depending on your label of choice) but unlike other Instagram users with more than 300k followers, she's very selective about what she shares. Even still, her cool-girl, tomboy aesthetic has landed her partnerships with brands like YSL Beauty and Ipsy while her signature platinum pixie reverberates across digital inspiration boards.
We chatted with Fredericks over the phone right after returning from a brief trip to New York. Prior to that, she's spent the majority of quarantine in California with her pets. "I always thought I craved my alone time but having so much of it condensed in four months I thought I was going crazy," she says about the early days of the COVID-19 pandemic. "I took a long, hard look at myself and thought really hard about what I want in my life and made some long-awaited changes that I think I was avoiding." Ahead, she shares more about what she's learned about herself during this unprecedented time, the story behind her most sentimental tattoo, and her must-have beauty products.
RI:
Has the surge in social and political advocacy over the past year changed how you approach everyday life?
BF:
I've always been involved in having these conversations, but I think within the last year it's been about not taking up that space and letting other voices be amplified... We need to keep having these important conversations and obviously make sure that we vote. It's always our personal responsibility to keep educating ourselves about how we can show up better. The BLM movement caused us to wake up and take stock of what's happening in the country and ask ourselves how we've benefited from this inequality and what we can do as allies. When it comes to queer rights, I've taken more time to have offline conversations, especially with the people who follow me who haven't come out yet or don't feel safe to or don't feel like they have anybody to really talk to. [I want to] make sure that I'm offering that safe space for them as well.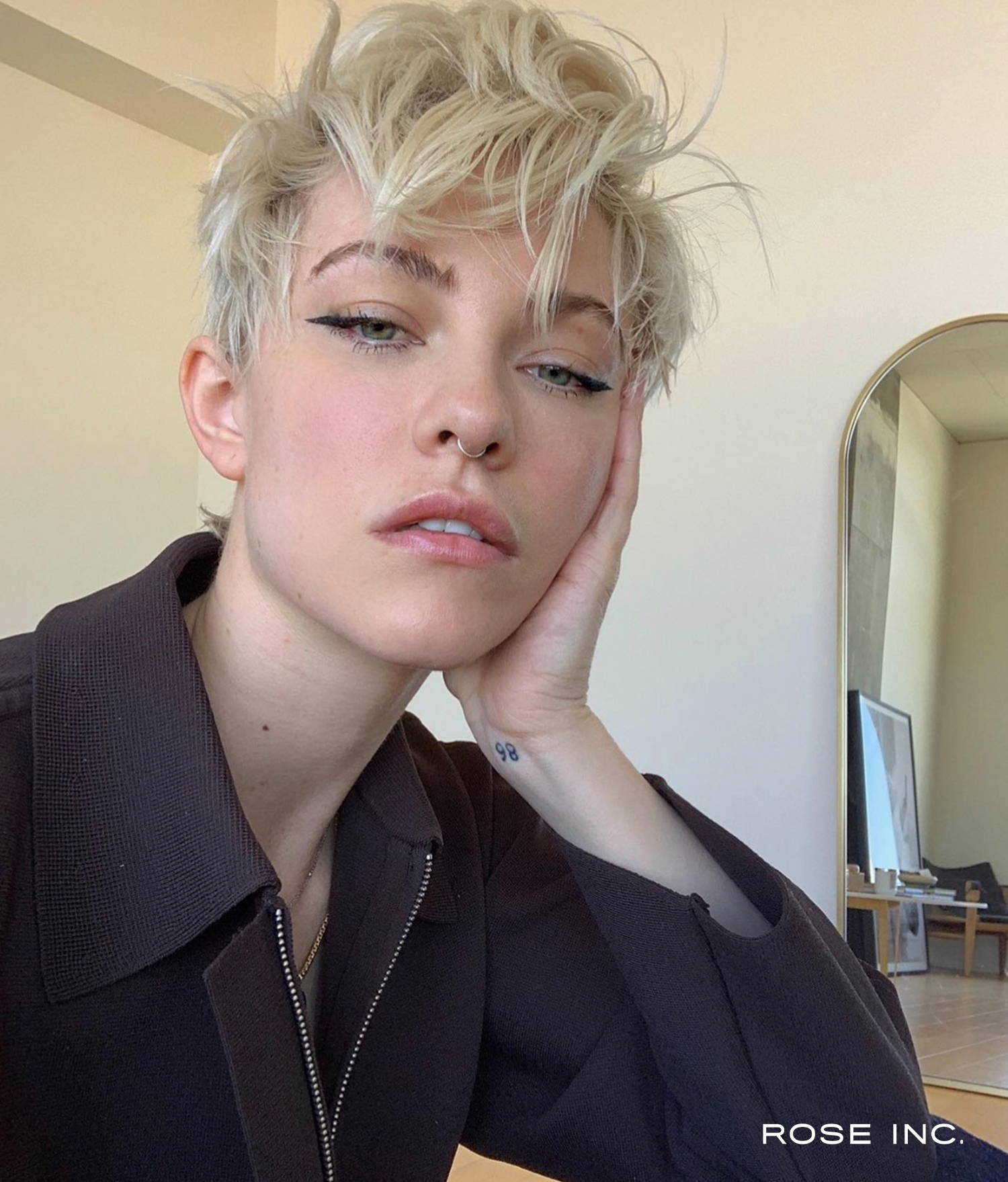 RI:
What are some things you've learned about yourself during quarantine?
BF:
My biggest takeaway is realizing what's really important and that being busy doesn't equate to success...Before quarantine, I think I was really filling my schedule and stretching myself thin and I didn't give myself enough time for self-care for my mental health. Being in quarantine it really forced me to sit with myself and it's actually been one of the most healing times.
RI:
What have you had to unlearn?
BF:
To stop being so hard on myself. I haven't really been as good as I'd like to be about practicing balance. If I need a day to hang out, veg in front of the TV, eat some junk food, it doesn't make me lazy. Those days are just as important as my really productive days or the days that I have to get a lot of things done.
...I never want to be the smartest person in the room…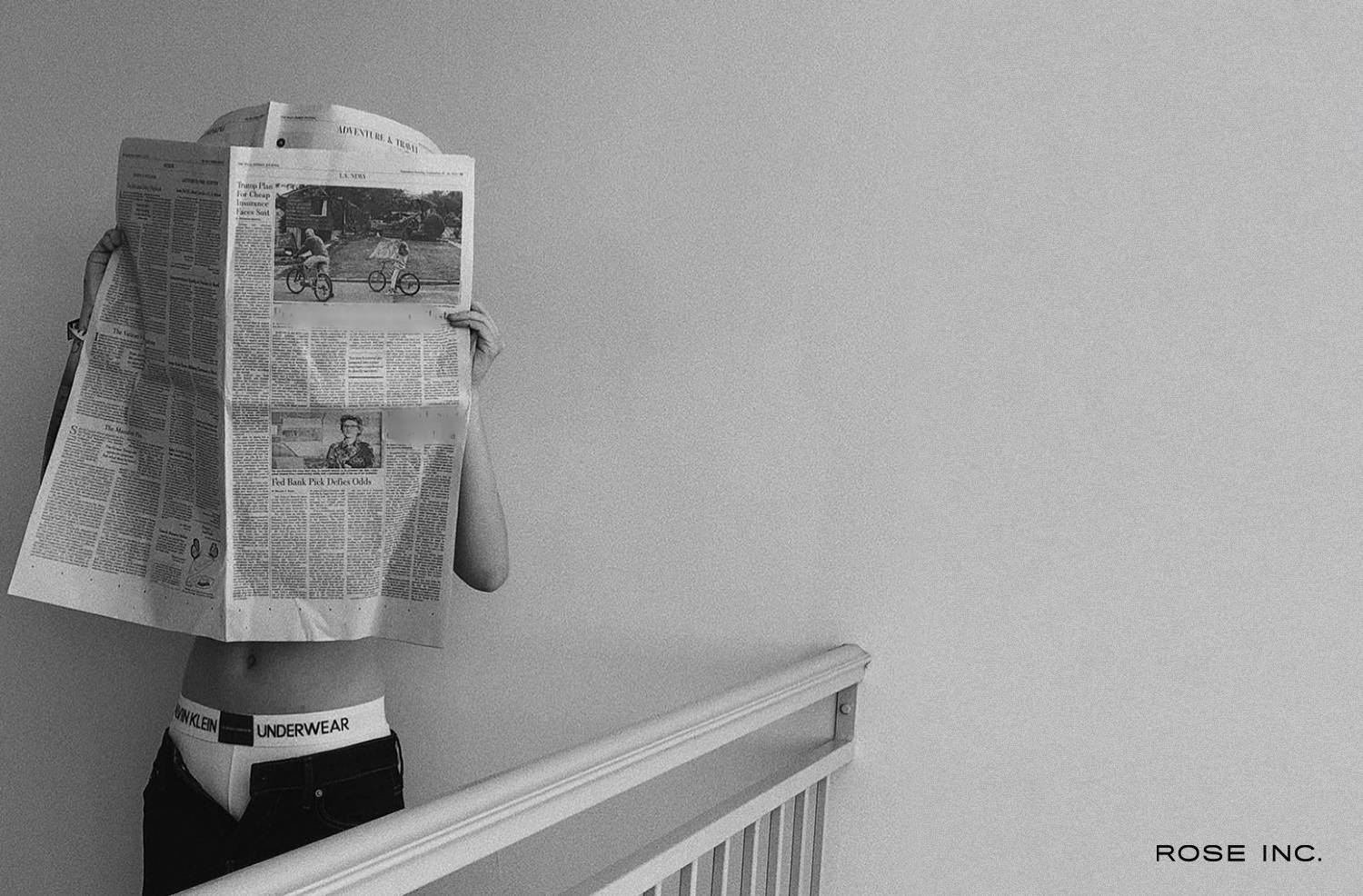 RI:
You dyed your hair pink in quarantine, have there been any other beauty experiments happening?
BF:
The pink hair in quarantine just sort of happened. Obviously, we weren't going to hair salons and my roots were almost completely grown out. I went from platinum blonde to brunette in like four months. And so my hairstylist decided 'hey, let's not take ourselves too seriously, you've always wanted to change your hair color, why not?' And I actually really liked it and wanted to keep it but I couldn't, I had to get back to work.

Besides that, to be honest, I've been pretty set on my routine I think because I'm a Taurus. I haven't really changed anything else up. But who knows in the next six months I might do something really wild again.
RI:
Talk to me about your tattoos, how many do you have?
BF:
I actually tried to count all of them and there are too many to count. One of my sleeves is kind of meshed together with so many random tattoos from all of the places I traveled. I think people that say once you get one you'll never stop were totally right. It's so addicting for me. I think every single time I take a trip or I travel anywhere I just add another random tattoo or a stick-and-poke or something like that. So I don't even know... over 20 tattoos but I couldn't even tell you.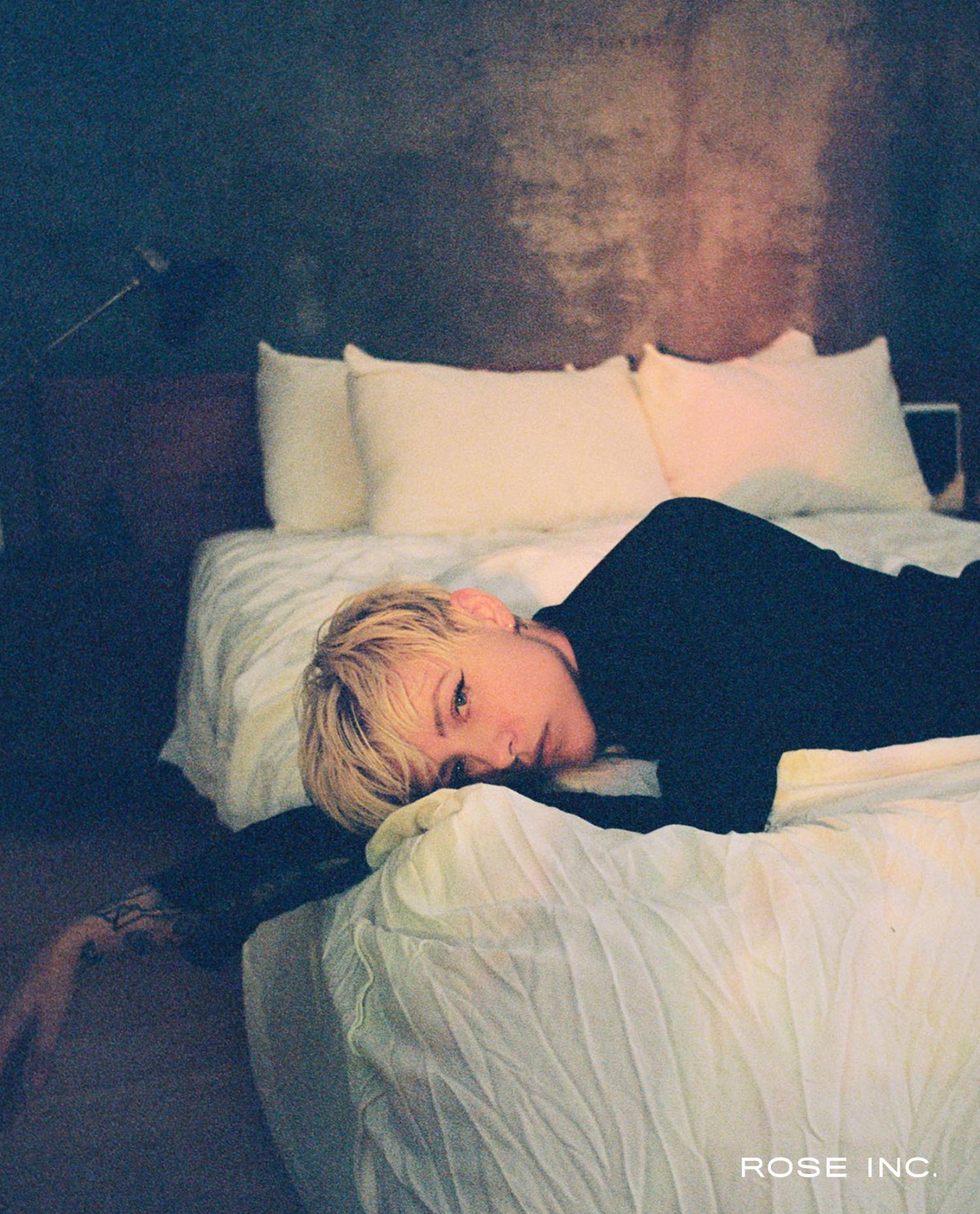 RI:
What's the first one you got?
BF:
One of the first ones that I got was on my wrist with one of my best friends who unfortunately passed away a year after. It was a little quote in French that we had just between the two of us that had a very significant reason.
RI:
What would you say is your most sentimental one?
BF:
I was in Bali a couple of years ago with one of my best friends and we were sitting on the beach in Uluwatu and we saw what we think is a UFO. Sorry to anyone who might not be into that kind of stuff, but I've always been fascinated with space and extraterrestrial life. We went the next day to Ubud and got little stick-and-pokes of these little matching alien tattoos on our arms.
I've never felt more beautiful than in the last year because I've focused so much on giving back to myself.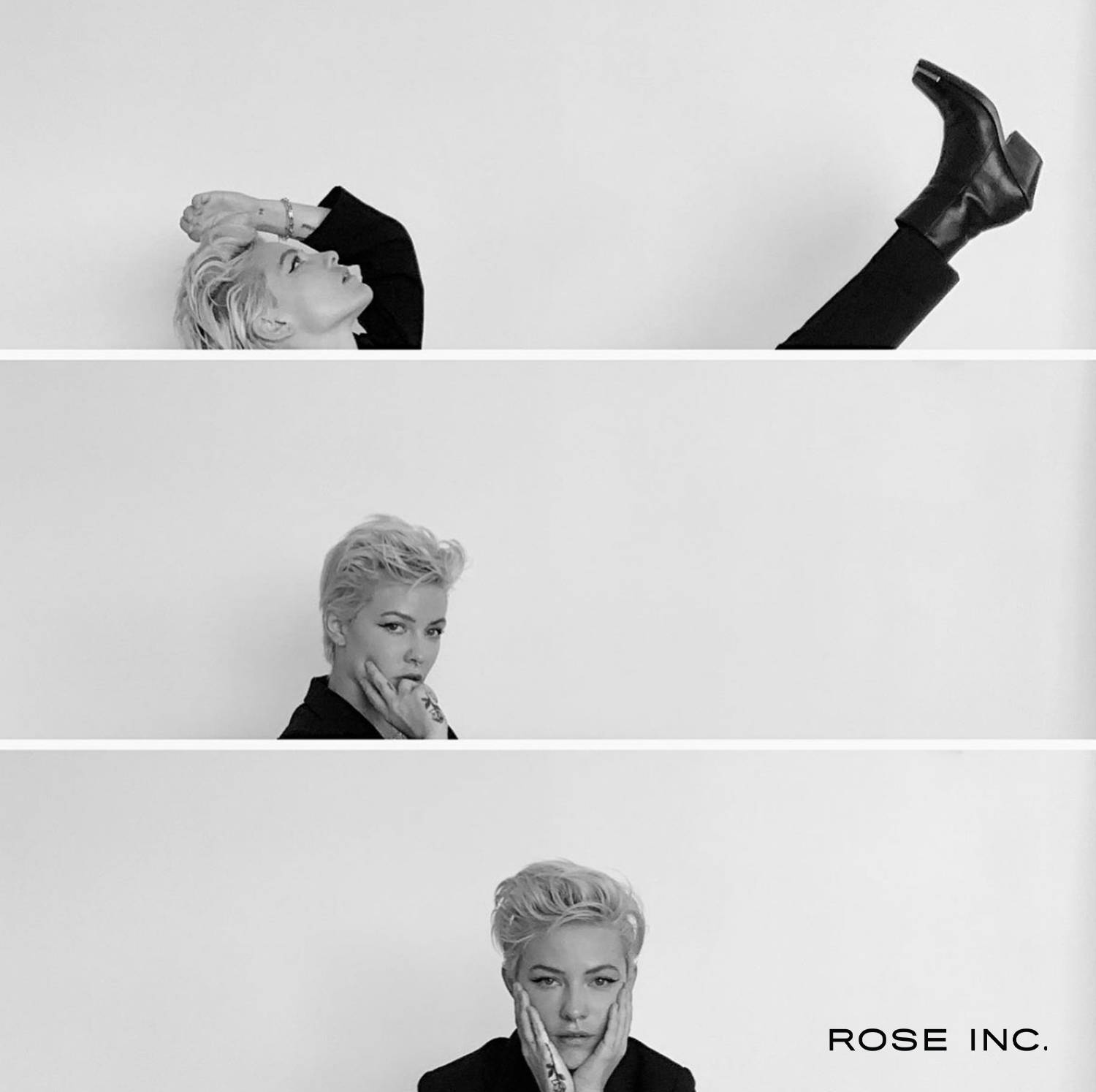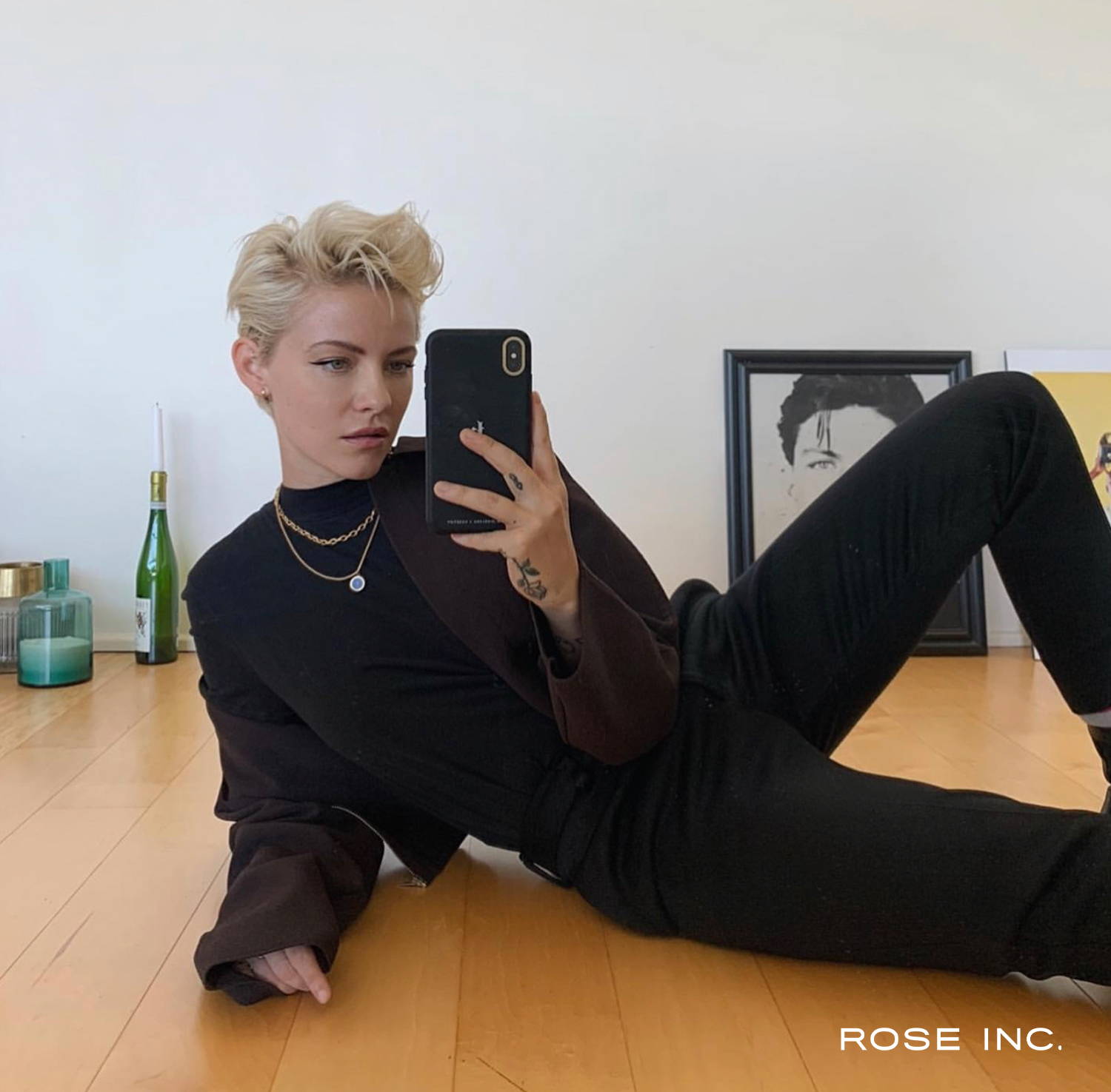 RI:
How do you start your day?
BF:
I make sure that I start my day off my phone. Once my alarm goes off, I tap it, and I try not to look at it for at least an hour. That sometimes depends on if I have a meeting or something. Instead, I try to wake up and do something nice for myself, whether it's writing, making my coffee, or spending time with my animals.

Honestly, it's been astronomical for my mental health. Just not comparing or getting into rabbit holes or shifting my mood. I genuinely wake up very happy so I try not to let anything really change that—at least for an hour.
BF:
I'm not going to lie, I love ending it with a nice glass of wine. I'll watch a show or I'll FaceTime with one of my friends and hang out with my animals. I think before these last six months I always felt really guilty about giving back to myself and now I realize how important it is. It's been the best form of self-love that I've been able to give myself, these little moments in the morning and at night.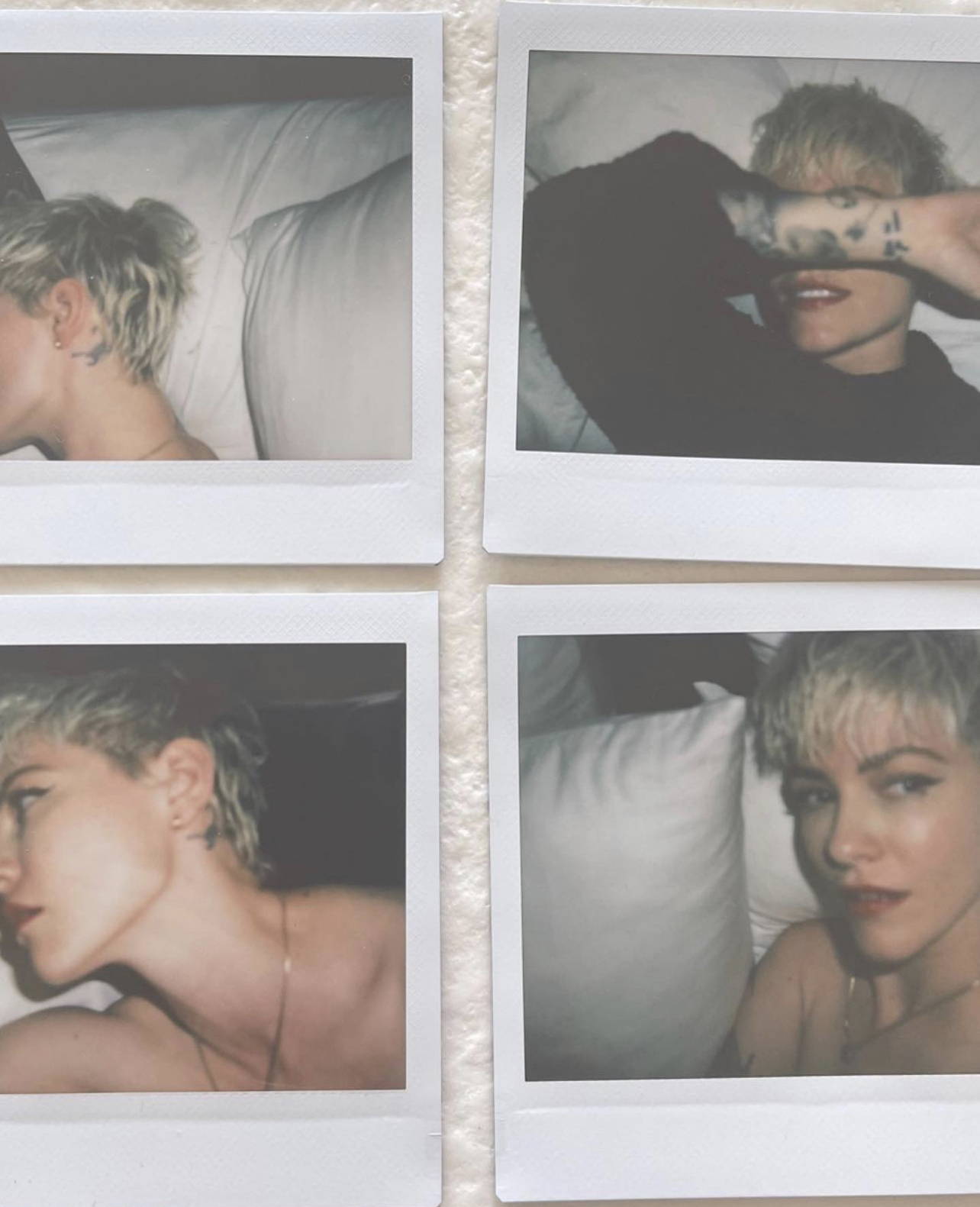 RI:
What's your first beauty memory?
BF:
My grandmother had this really old vanity with all of these old perfume bottles that she collected over the years and all of this makeup. I remember she saw me going through it and she put this bright blue eyeshadow on me. I remember I cried because I didn't like it at all, but I did love that she put lipstick on me. It's so weird because now at 34 I love lipstick and you'll never catch me in eyeshadow ever.
RI:
What beauty rituals have you created for yourself?
BF:
Doing weekly face masks [and] making sure I'm drinking enough water… I know it sounds silly but for years I somehow survived on drinking hardly any water.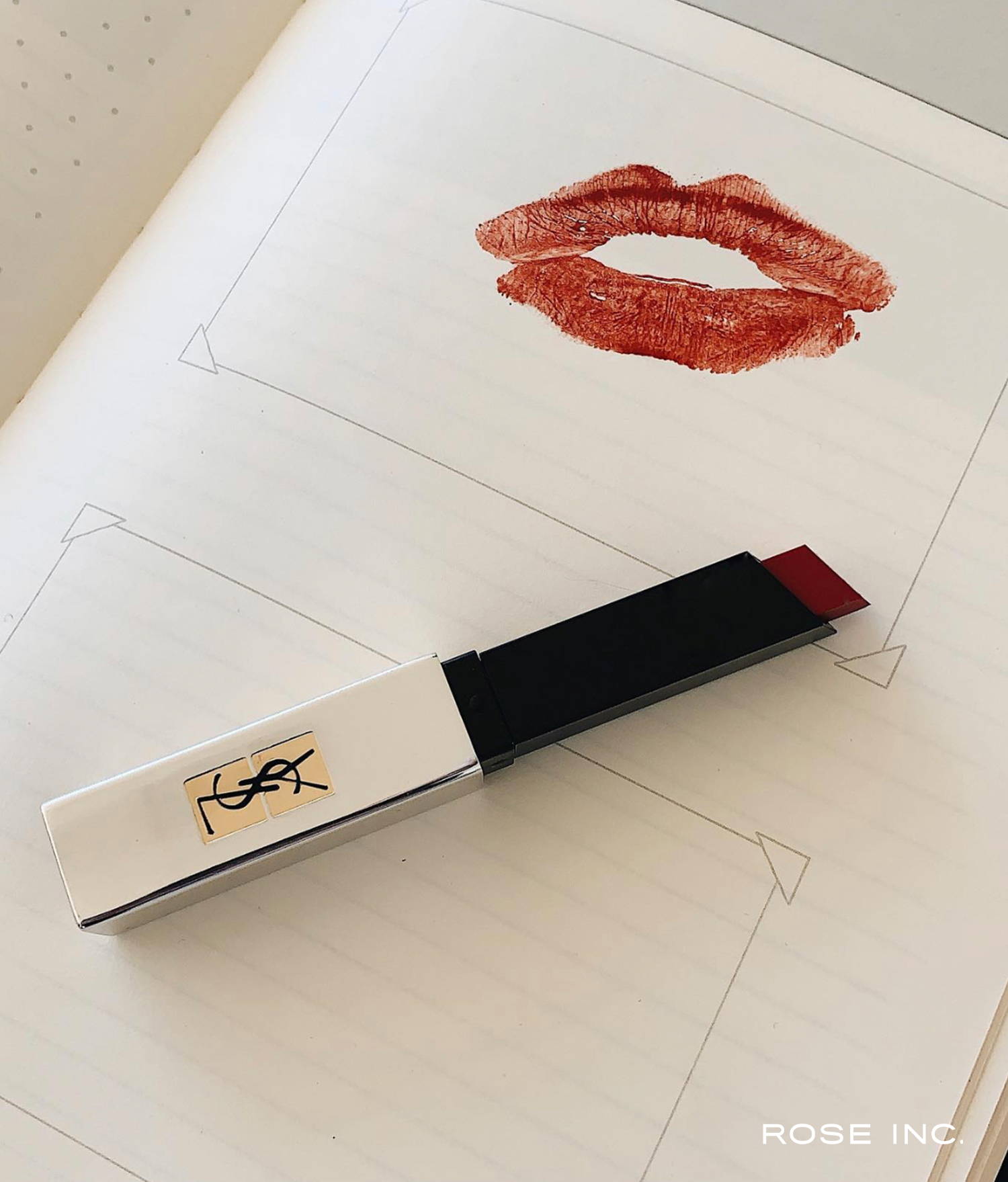 RI:
How does self-care factor into your beauty routine?
BF:
I think it's probably the most important part more. There were many times in my life where I didn't put myself first and I could see in photos the stress, the exhaustion, the unhappiness, so self-care comes before anything for me right now. I've never felt more beautiful than in the last year because I've focused so much on giving back to myself.
RI:
What's your skin-care regimen like?
BF:
It's always changing but I make sure no matter how tired I am I take my makeup off before bed, I make sure I'm putting on my serums, my oils, my creams. But I think the most important thing is just staying consistent. We're all looking for that next groundbreaking product to incorporate into our routine so for me, my regimen is always changing, but I always have my few staple things that I make sure that I'm doing.
RI:
If you could only have three beauty products forever, what would they be?
BF:
This was probably the hardest question if I'm being honest! If I had to choose, I would say the Malin Goetz Detox Mask. If I'm feeling like crap in the morning or just not feeling great, I swear this mask just makes me feel like a whole new person after I use it. I also recently started using the YSL Night Reboot Serum, that's also been a game-changer for me. And the Murad Vitamin C Serum.
RI:
Where do you turn for creative inspiration?
BF:
The women in my life. The last couple of months, I've been in a creative rut, and to see the women that I follow and surround myself with chasing their dreams or pioneering for political or equality change or stepping into their voice and power has been super transformative for me. I think before I used to get into this dark hole of comparing and now I look at it through a totally different lens and it's been beyond inspiring.
RI:
What are your hopes for the future?
BF:
To be constantly evolving to a higher state of being. I know that might sound cheesy but it's true. I think we often forget the greater purpose in everything and why we're here. I want to continue to try and inspire others by being who I am which is a proud member of the LGBTQ+ community.

But also to never stop educating myself. I think it rings true that I never want to be the smartest person in the room and I know that I have so much to learn from every person in my life. I hope years down the road that I'm happier than I've ever been and hopefully the world is in a little bit better of a state.