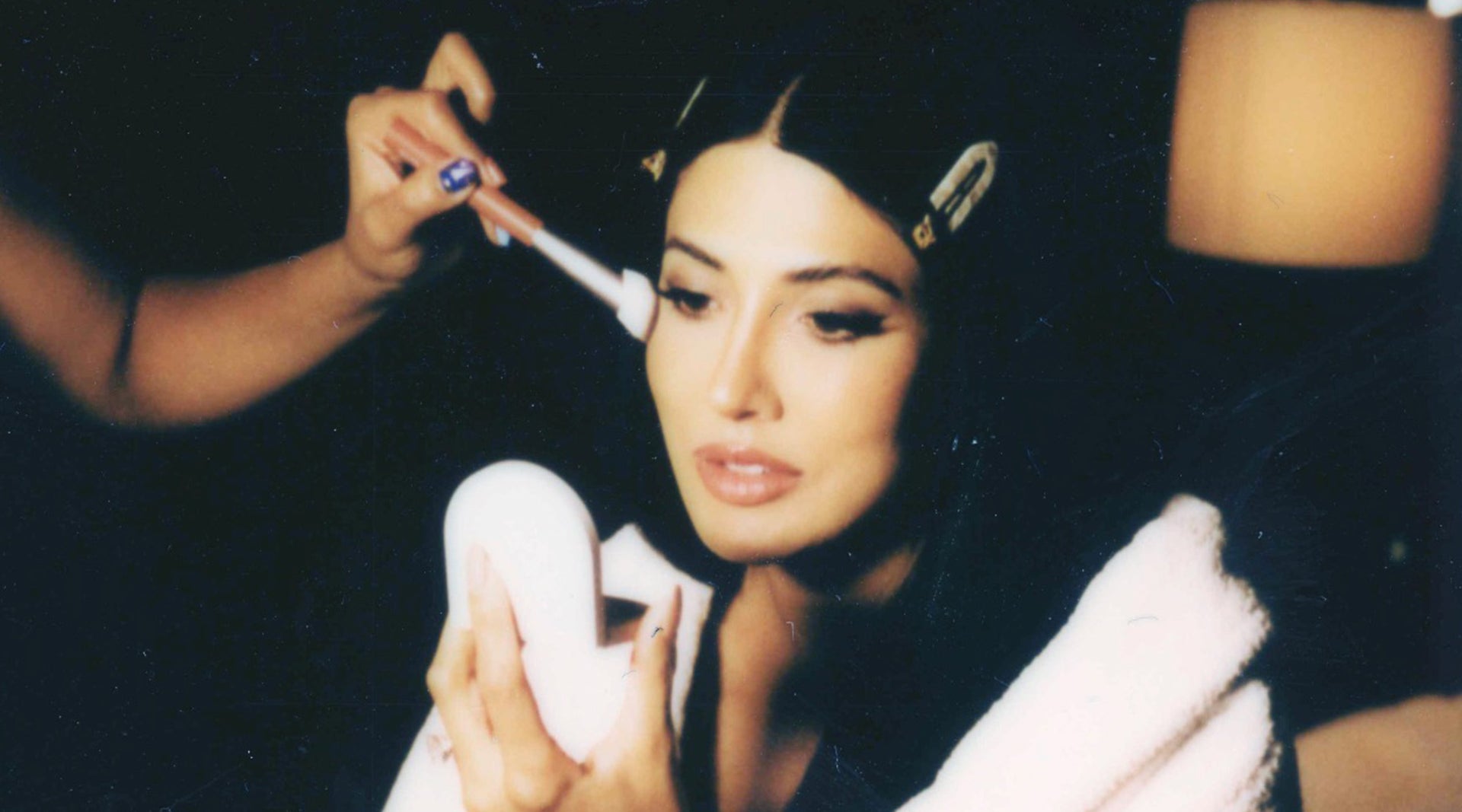 Get Ready for the CFDA Awards with Azeeza Khan
Profile
Chicago-based designer Azeeza Khan's mission is to help others feel confident in their own skin. She does so through Azeeza, her namesake line of vibrant and shapely dresses launched in 2013. "I created this line for those who don't always want to wear super-tight dresses — like me!" she says. And despite the many voices in the industry who have tried to steer her towards more figure-hugging silhouettes, she's stood strong with her vision. "From the colors to the fabric and volume of the dresses, they really give people the confidence they need," she says of her striking cuts. "I always hear that the people who wear my dresses feel beautiful," she says. "And that's the most rewarding part."
Khan also released her first collection with Nike in 2019 as part of an ongoing partnership, and in a few weeks, she's rolling out a collaboration with Jimmy Choo. But it's not just closets that Khan is taking over; she launched a homeware collection with CB2, too. Most recently, she attended the CFDA Fashion Awards, which took place at Casa Cipriani in Manhattan, with Project Runway judge Elaine Welteroth by her side as her muse — and she invited us along behind the scenes. 
The annual night, which honors the best in fashion, is not without excitement, and Khan was most looking forward to supporting her fellow Chicago-native fashion trailblazers. This included her old friend and fashion stylist Law Roach who won Best Stylist that night, and a much-anticipated tribute to the late designer Virgil Abloh. "He's broken so many boundaries in fashion for people of color and for business owners," she says. "He is one in a million." As far as her own notable achievements are concerned, Khan shares that her biggest accomplishment thus far is "that my six-year-old daughter actually wants to wear my dresses," she says. "That's what matters most to me."
Below, Khan opens up about getting ready for fashion's biggest night, her biggest beauty inspirations and her favorite part about getting ready for big events.
"I had to believe I could make something of myself, despite the doubt…"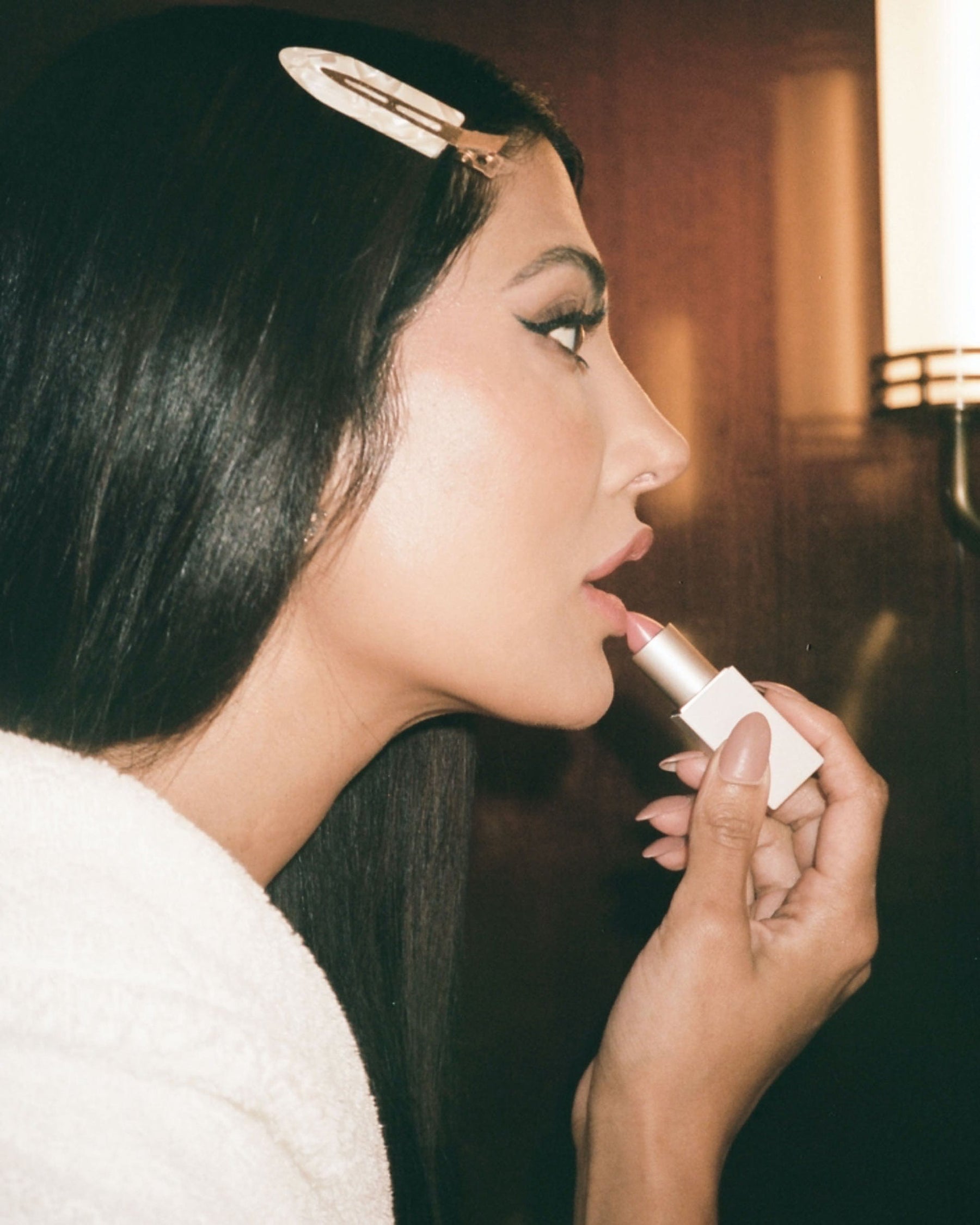 By Ava Rikki
RI:

What was the inspiration behind your look for the evening?

AK:

I created a few looks for the evening and literally decided that morning what I would wear out of those. I brought all of the accessories and the shoes to go with each. So we traveled deep! But overall, I wanted to keep it subtle (if that word even exists in my fashion vocabulary!) to let my date and muse Elaine Welteroth shine in her ensemble. Therefore I chose something that embodies our brand DNA with one of our oversized organza mini dresses. I have been working creatively with Jimmy Choo and as a part of that I am a total Choo girl. So, a statement Azeeza LBD with Jimmy Choo platform over-the-knee sock boots gave it more allure and made it more fun. With Elaine, I chose to keep her in a signature volume gown in one of our identifiable pop colors. We felt fabulous — that's all that mattered.

RI:

What were you going for in terms of the beauty look?

AK:

To me, makeup is really about enhancing the face. I didn't want to overly cover my skin or really do too much, to be honest. It's all about letting the skin shine. My makeup artist Amrita Mehta used the Rose Inc Poetic shade on my lips and the Anemone blush. I always begin my prep with a KNC lip and eye mask. For me, skin prep is so important, so there was a lot of hydration and priming, facial massage with Vitamin C serums and hyaluronic acid and primer. As for the hair, I wanted something simple and sleek. I got my hair done by Karl Payton.

RI:

What do you enjoy most about getting ready for big events?

AK:

Putting your look together, getting the shoe together, all of that really excites me. I don't go too crazy with the planning, though. I don't do mood boards or anything like that. Fashion is a little bit more emotional for me. It's always based on what I'm feeling that day. I'm also all about immortalizing a moment, too. So it's great to leave the night with good photos.
"I always hear that the people who wear my dresses feel beautiful… that's the most rewarding part."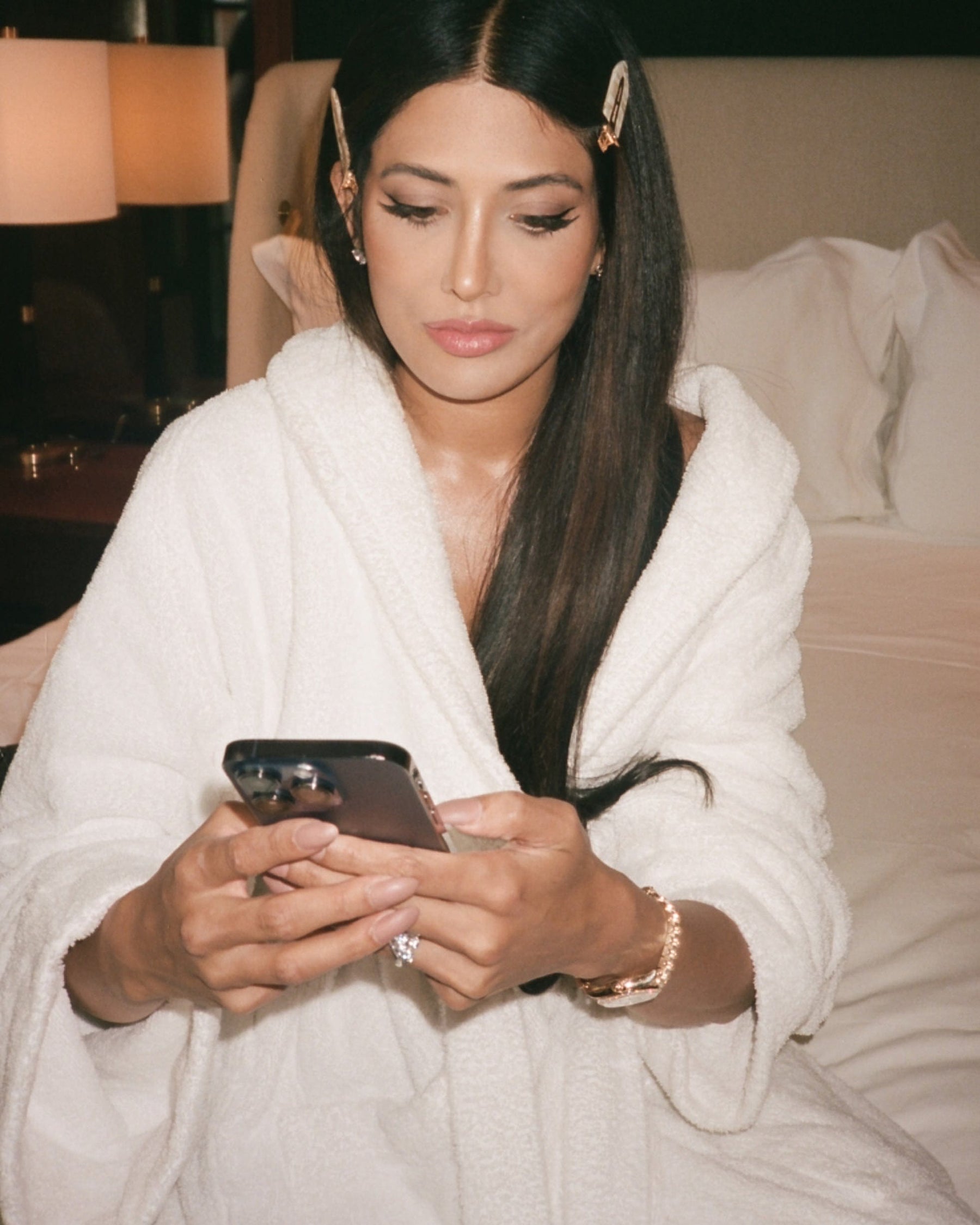 By Ava Rikki
RI:

Are there any wellness and beauty rituals you enjoy doing leading up to big events?

AK:

Massages and lymphatic massages are really great leading up to events. Even just a good facial. Knuckle massage is really important too. I also try to make sure that I'm exfoliated really well beforehand. I love exfoliating and steaming in the shower. Lastly, getting rest is super important.

RI:

How would you describe your relationship to beauty and self-care lately?

AK:

I'm all about the holistic approach. What you put in is what you get out. So eating well, exercising and doing all that is great. The saying "health is wealth" really rings true. Additionally, consistency is really key. I also think finding the right dermatologist and sunscreens have been gamechangers for me, too. I've learned having great skin isn't this effortless thing. I have to put the work in if I want to see results.

RI:

Who would you say are your biggest beauty inspirations right now?

AK:

Barbra Streisand! I am always in awe of her skin — it's so fresh and radiant without any makeup. Don't get me started on her manicure! She has the best nails ever. I once was working with her while she was getting a manicure and I was so tempted to ask what her signature nude nail polish hue was. I am on my own personal nail journey right now to grow my real nails out long like hers.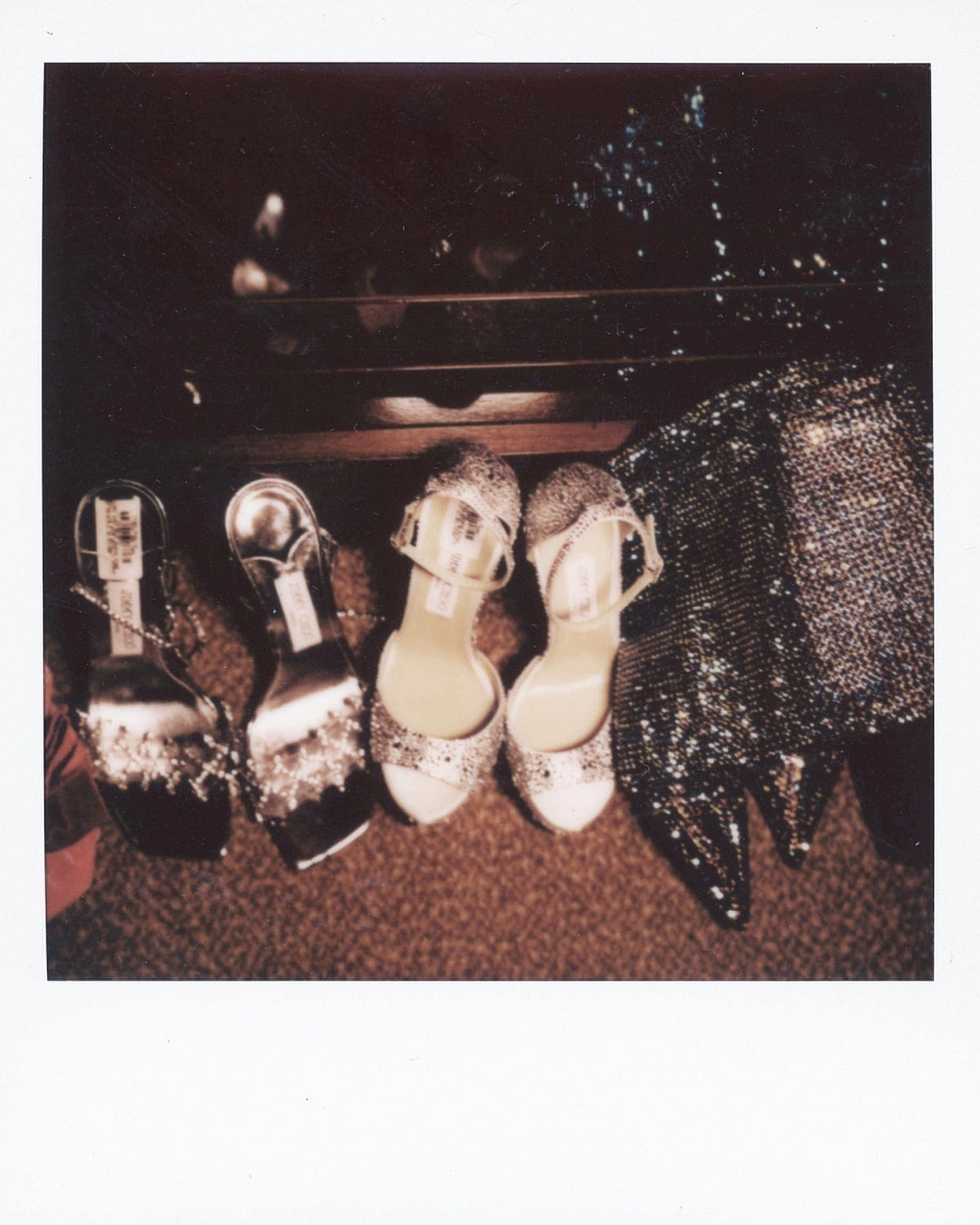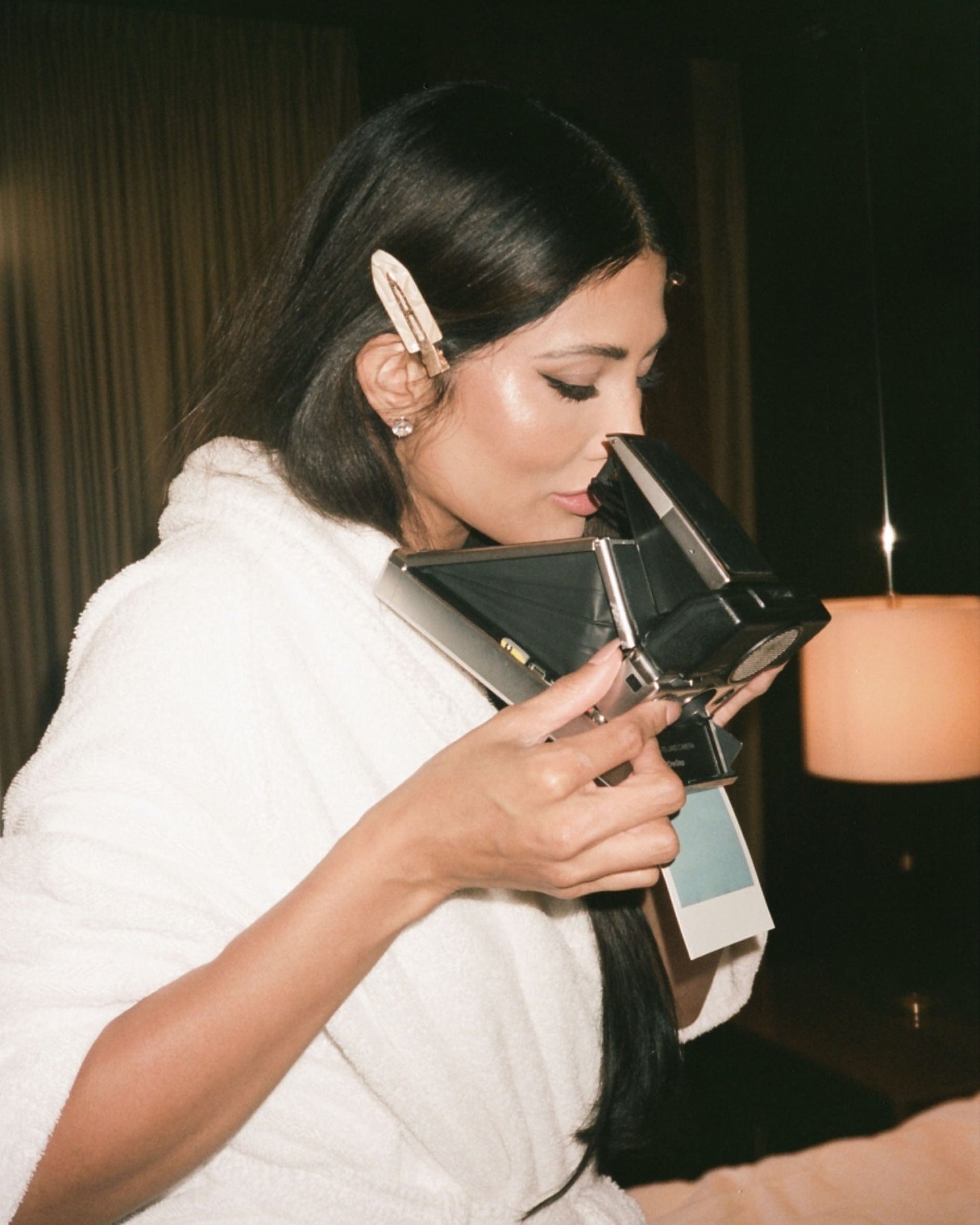 By Ava Rikki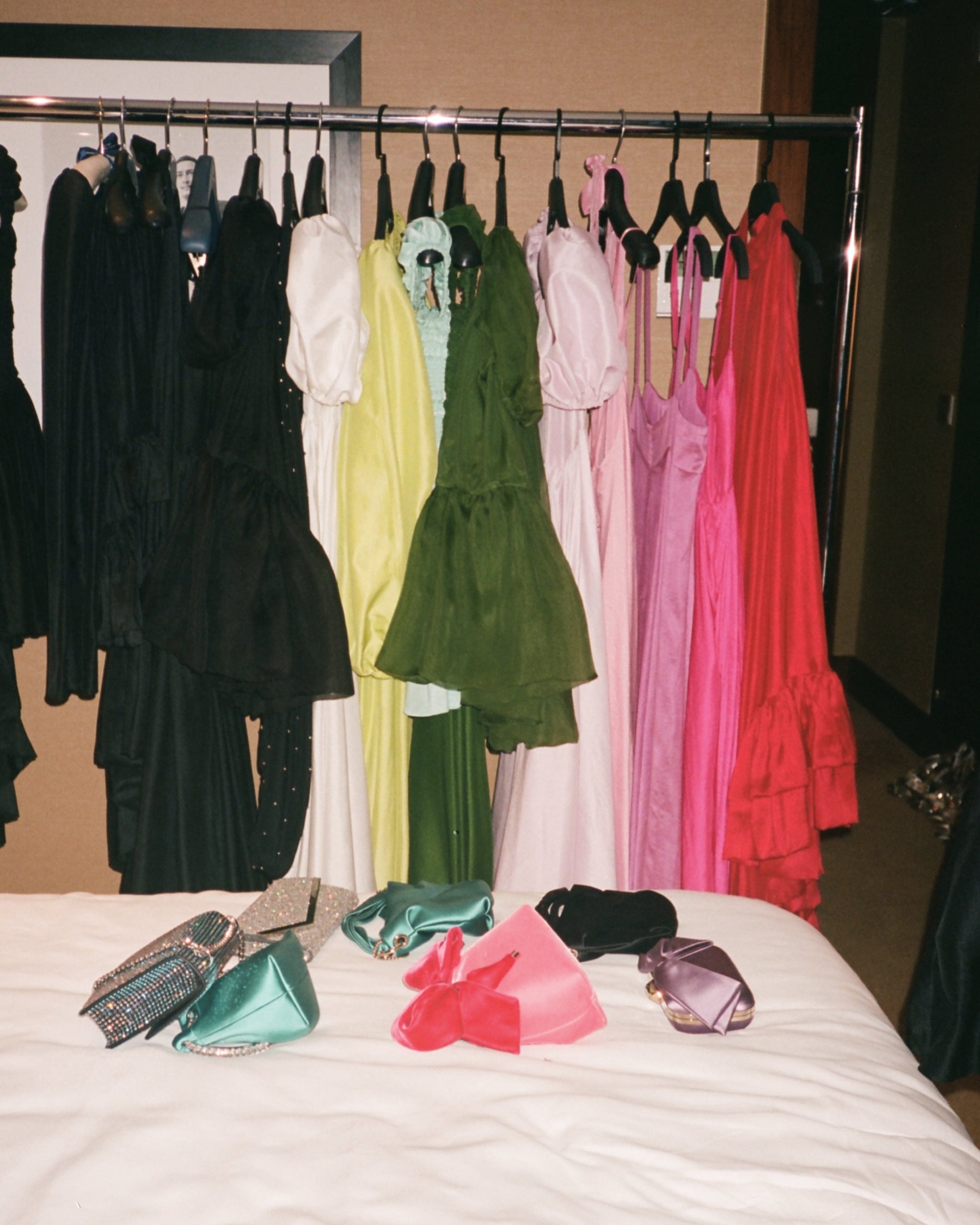 By Ava Rikki
RI:

When did you first fall in love with fashion?

AK:

I've definitely always been a fashion girl. I think it was first grade or something where I got in trouble for wearing lipstick to school. It's always been innate. I learned to sew in high school. But later in life, I was always designing and creating dresses for my own personal wear. I would always get so many compliments. I would make dresses because I wanted something that I couldn't find or that I saw on the runway. It was mainly just a personal hobby but the more feedback I got, the more I realized I could start with a 5 to 6 piece collection and sell them. Then, it would be my dream job. I thought, why not?

RI:

When do you feel most beautiful and confident?

AK:

I feel most beautiful when I'm wearing something that I've designed. Also having the beauty regime that backs it up. I love great makeup and a good blowout. I'm really not effortless at the end of the day.

RI:

Looking back on your journey, how does it feel now to have continued success?

AK:

I've learned it's all about working hard. What you put in is what you get out. There's been a lot of manifesting as well. And honestly a touch of delusion and naiveness. I had to believe I could make something of myself, despite the doubt I might've felt along the way.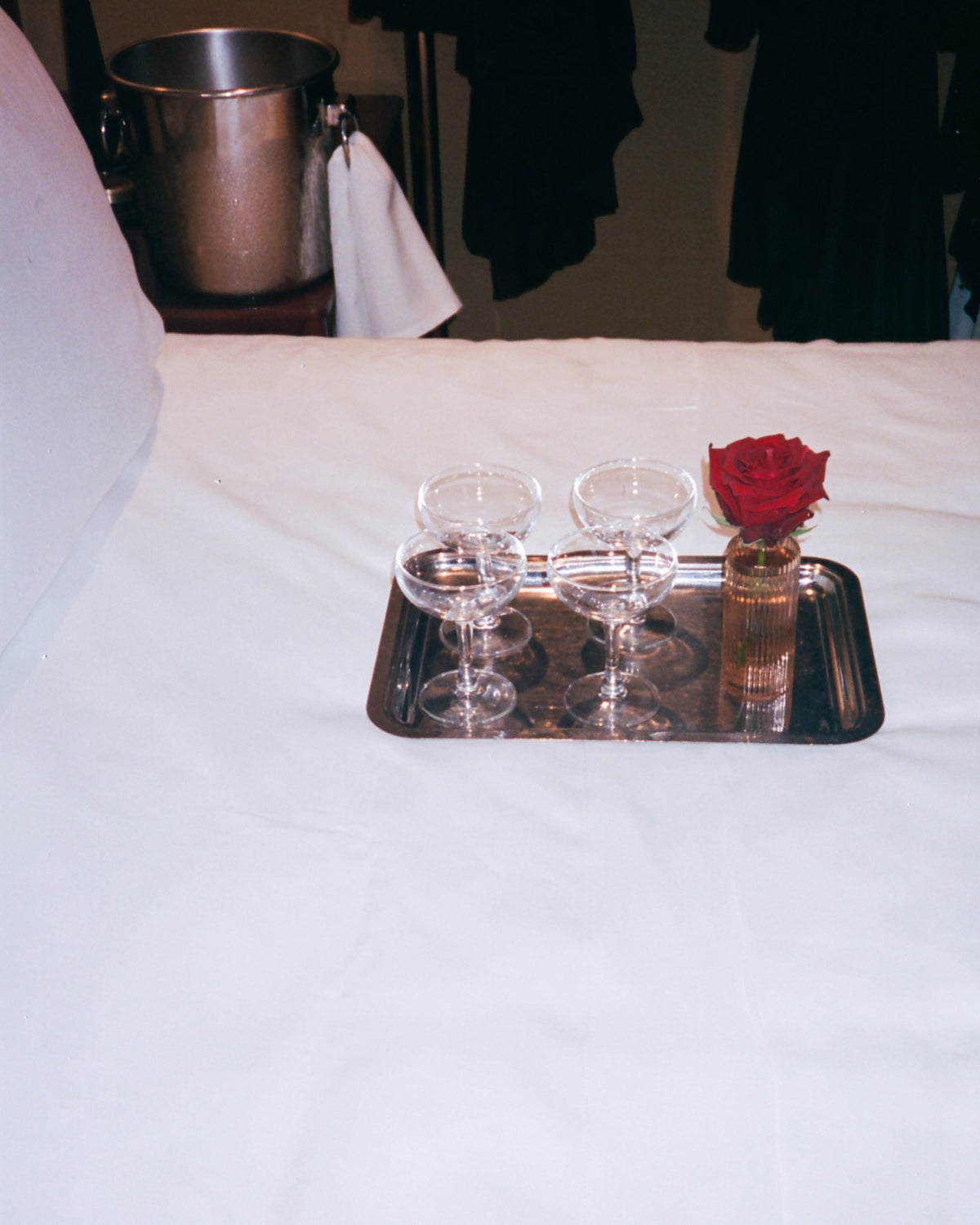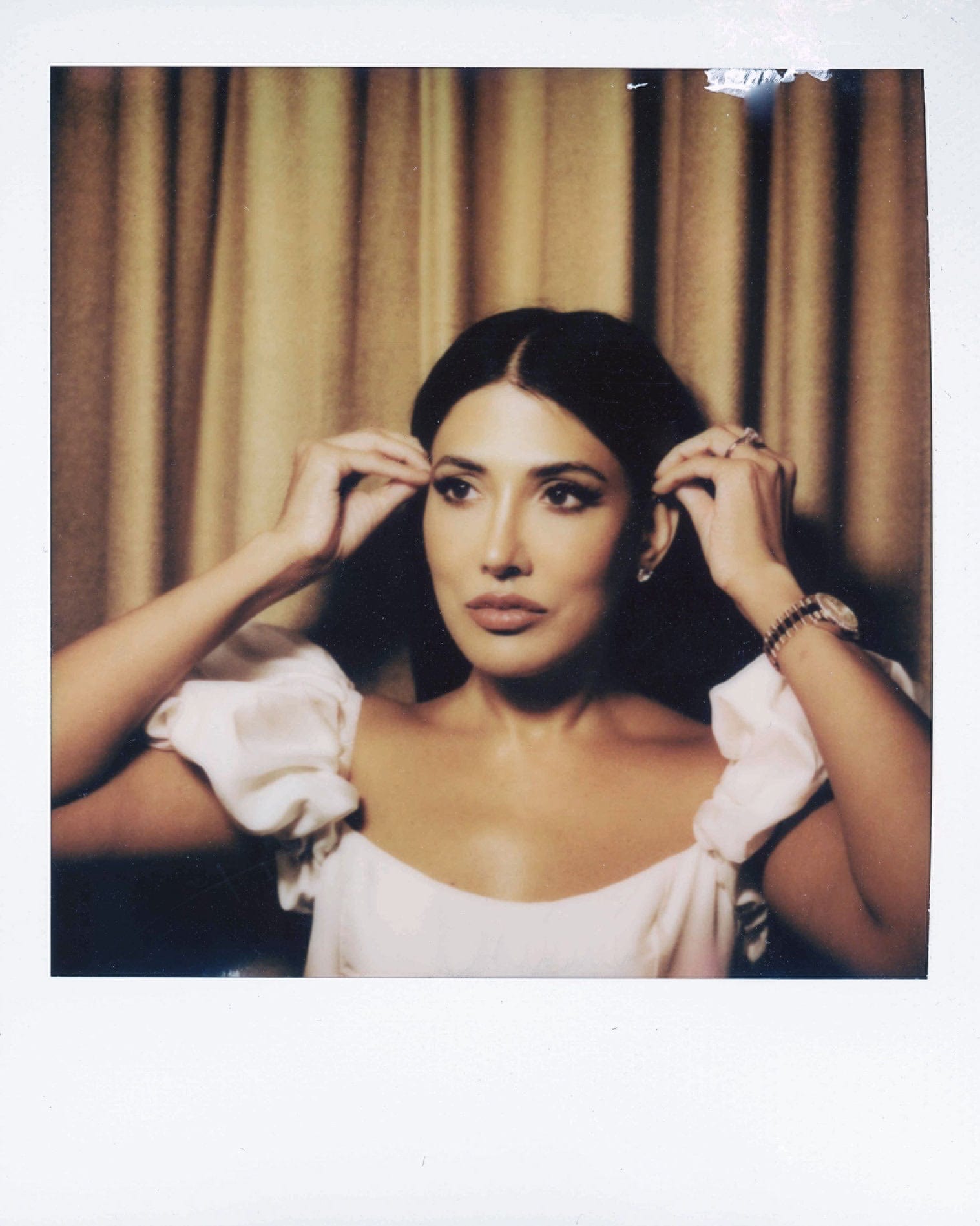 By Ava Rikki
Get Ready With Azeeza Khan
Whether she's collaborating with Jimmy Choo, CB2 or attending the CFDA Awards, designer Azeeza Khan aims to help others feel confident. On Roseinc.com, the Chicago-based designer shares her preparation ritual for fashion's biggest night, from lymphatic massages to an R&B-filled playlist.