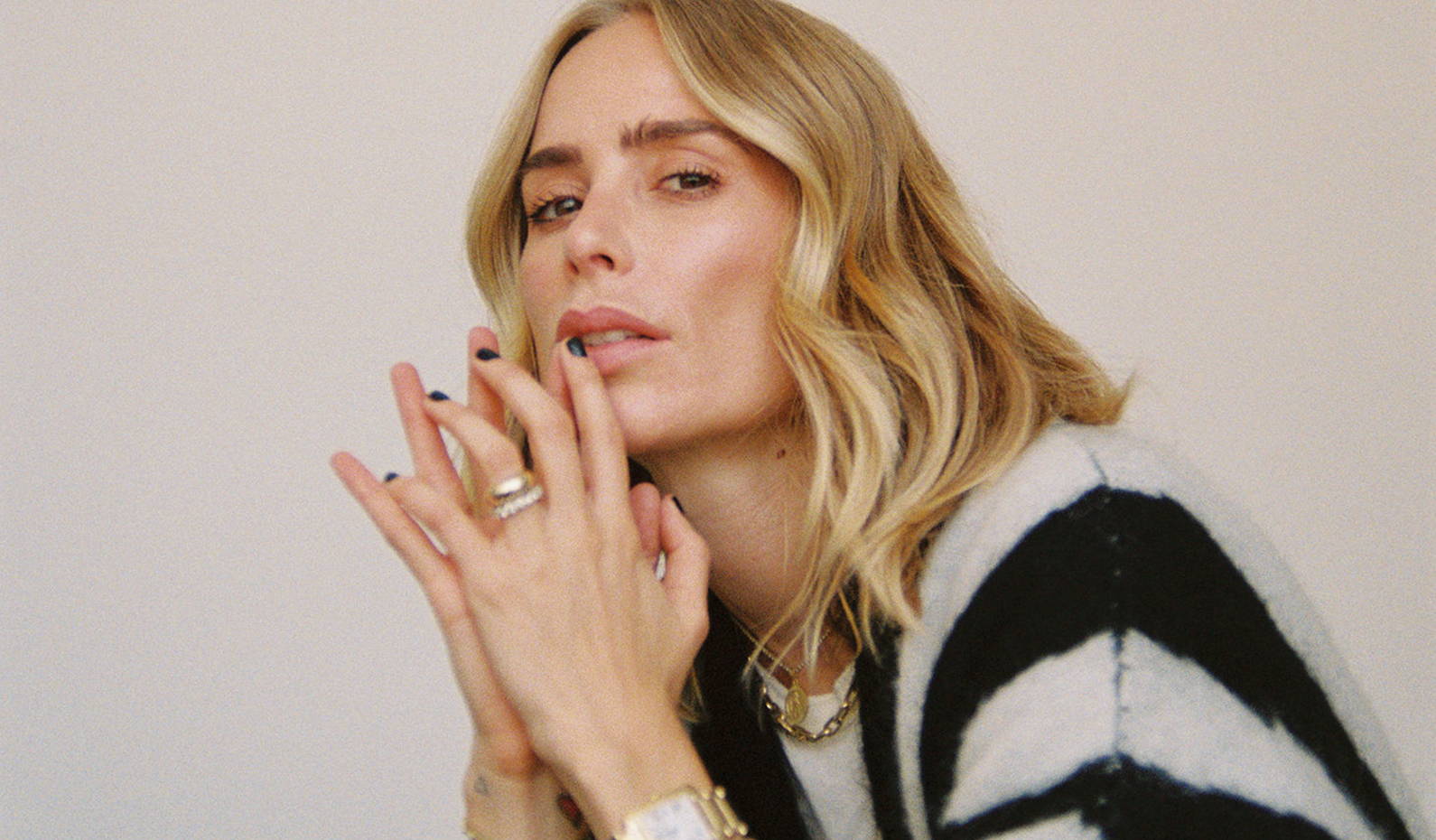 09 / 18
INTERVIEWS
The Profile: Anine Bing
Since launching her fashion line in 2012, Anine Bing has become synonymous with a certain kind of nonchalant, cool-girl style. Her aesthetic blends Scandinavian simplicity (think clean lines and classic cuts) with a touch of rock 'n' roll (hello, leopard print). You could easily wear her blazer/camisole/trousers combination to the office, then head out to Thursday-night drinks with friends without changing a thing—which is exactly what Bing herself does. Here, the onetime model turned designer talks about her love of fashion, loyalty to skin-care products, and what's next for her eponymous brand.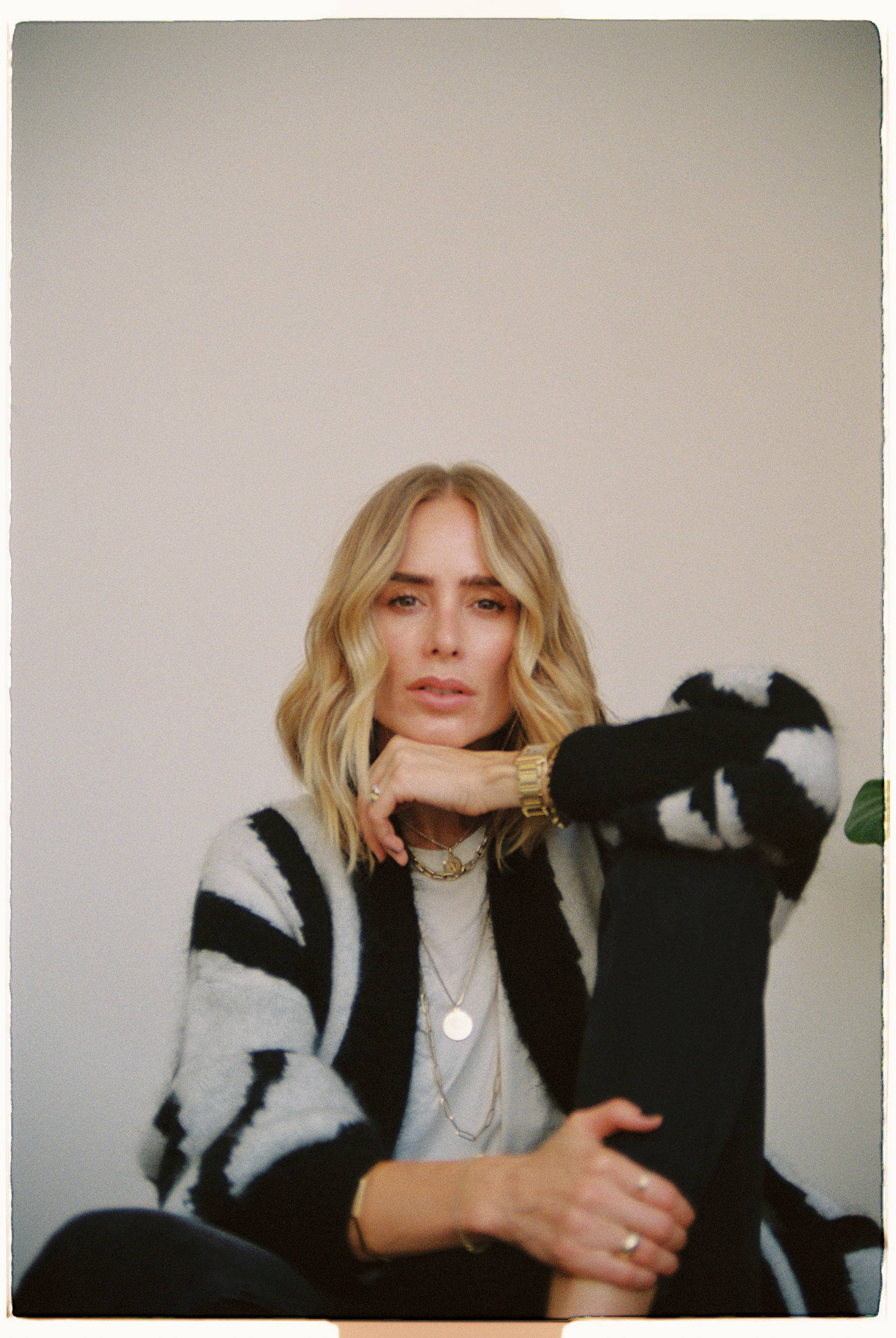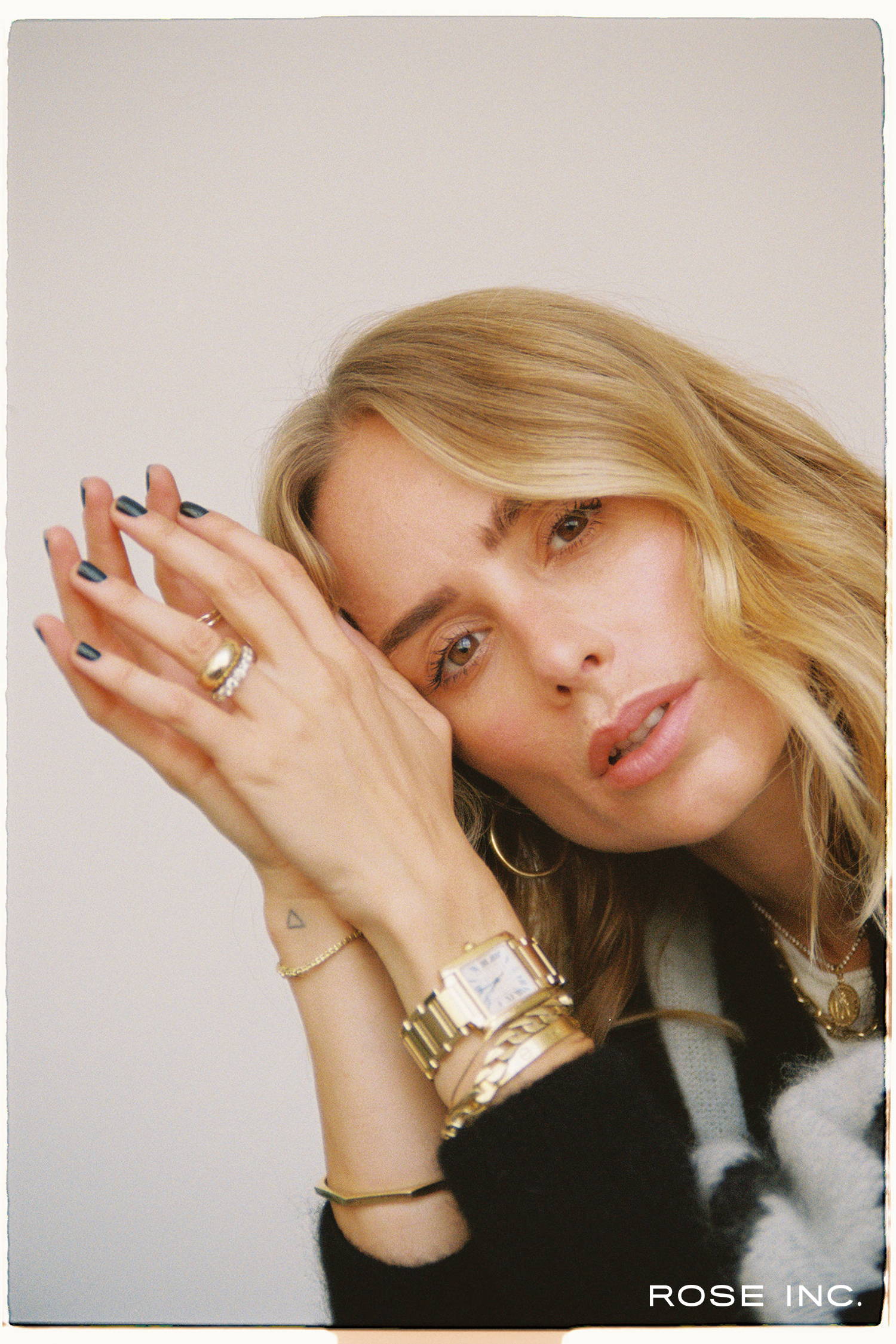 RI:
How did your interest in fashion begin?
AB:
Ever since I was little, I was obsessed with fashion. I had a very stylish grandmother who had a super-unique style; she was really great at finding special pieces and mixing them with whatever else she had in her closet. Then throughout the years, I had different jobs. I was a model, I had a blog for many years, I was in a band. I went through different styles, and I landed on my own style in my mid-twenties.
RI:
How do you dress now?
AB:
I think my style is effortless. It's easy. I don't overthink things. I want to wear clothes that I feel comfortable in and that go from day to night. It's such a busy life—being a mom and a business owner, I'm doing school drop-off and then running to a board meeting, and then to drinks at night with friends. So I try to design a uniform for women who live that kind of lifestyle, so the clothes work for most situations.
I will never apologize for only wearing my own brand.
RI:
You design a lot of classic pieces that you'll wear forever, but they all have a little something special to elevate them beyond basics. How do you find inspiration and translate that into your design?
AB:
Growing up in Copenhagen, I have those basic-but-not-boring elements from that minimalistic Scandinavian style that I still love a lot. I'm inspired by living in LA and spending lots of time in Paris, London, New York—you know, trying to get a little more of that street style and rock'n'roll style, make cinema bit more Catholic.
RI:
Speaking of rock 'n' roll, you were in a band. What are you listening to these days?
AB:
I'm obsessed with a Swedish band called First Aid Kit. Another band that I'm never going to get sick of is The Cranberries. Their melodies and lyrics are just amazing.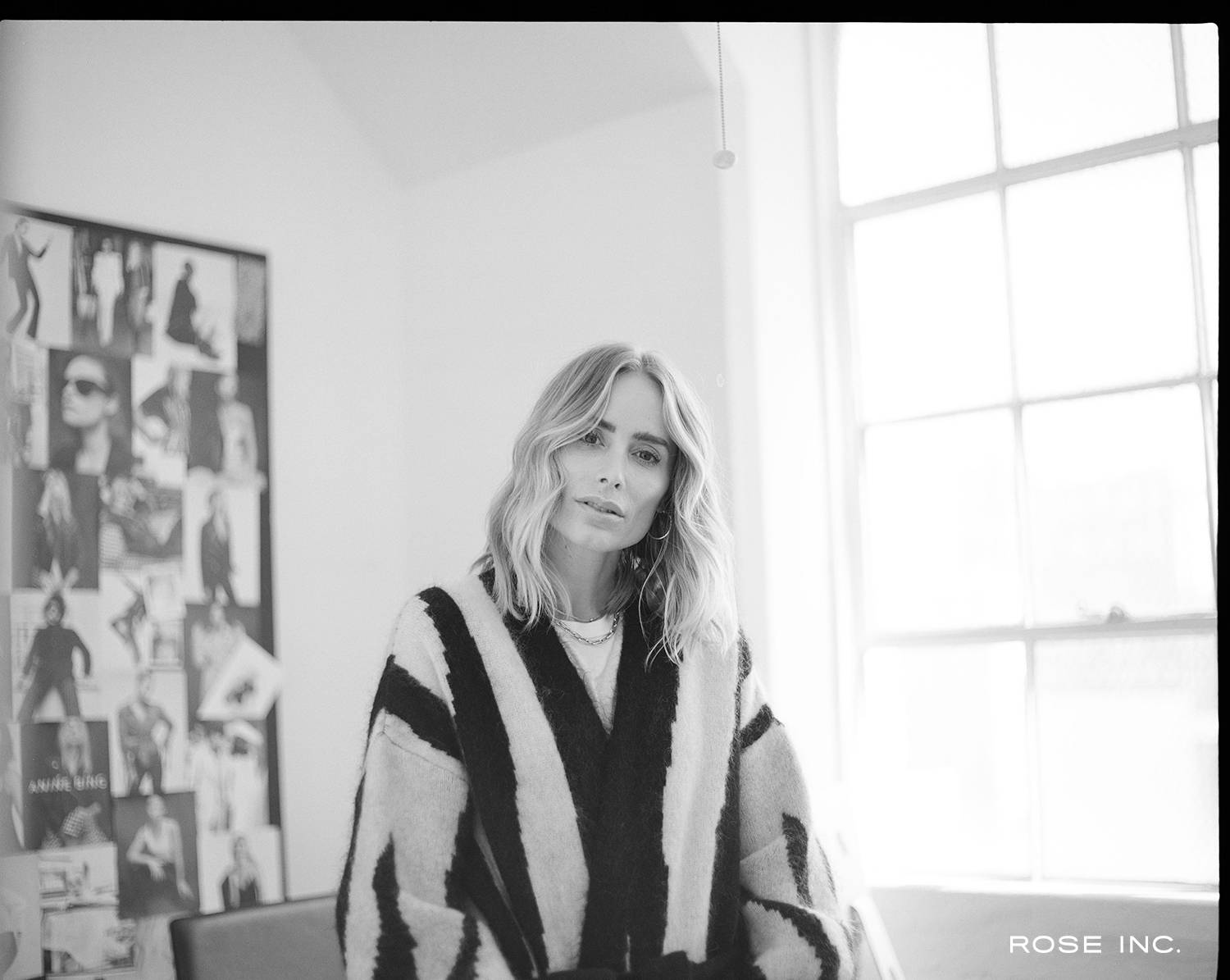 RI:
With social media moving so quickly, how can people balance being trend-aware and building a wardrobe that feels personal?
AB:
It's about knowing your own style, first of all. We design our classic collection, which is here all year round, and then we do our weekly drop. If people have those building blocks, you can easily mix in a little bit here and there that's trending. But I tend not to follow trends too much. I refresh my own style with new, interesting pieces that go with what I already have in my closet.
RI
People talk a lot about the beauty routines of French women, but what are Danish women known for?
AB:
Danish women don't wear a lot of makeup. They're very natural, they think of the environment. Growing up in Scandanavia, we only use natural body products, shampoos, creams. My dad worked for Weleda, so we grew up using them and I still love their products.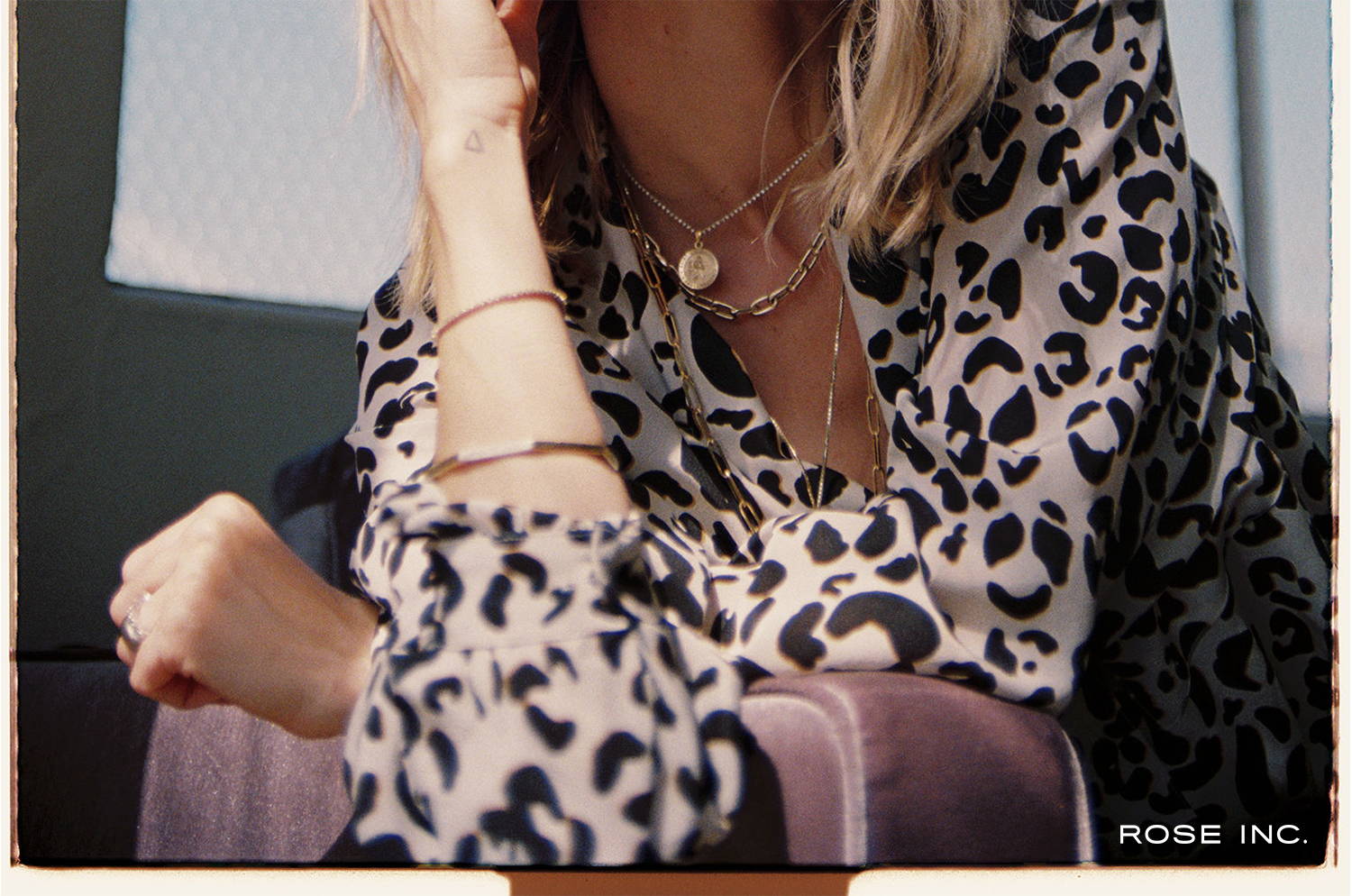 I wanted something a little more mysterious than just a rosy scent.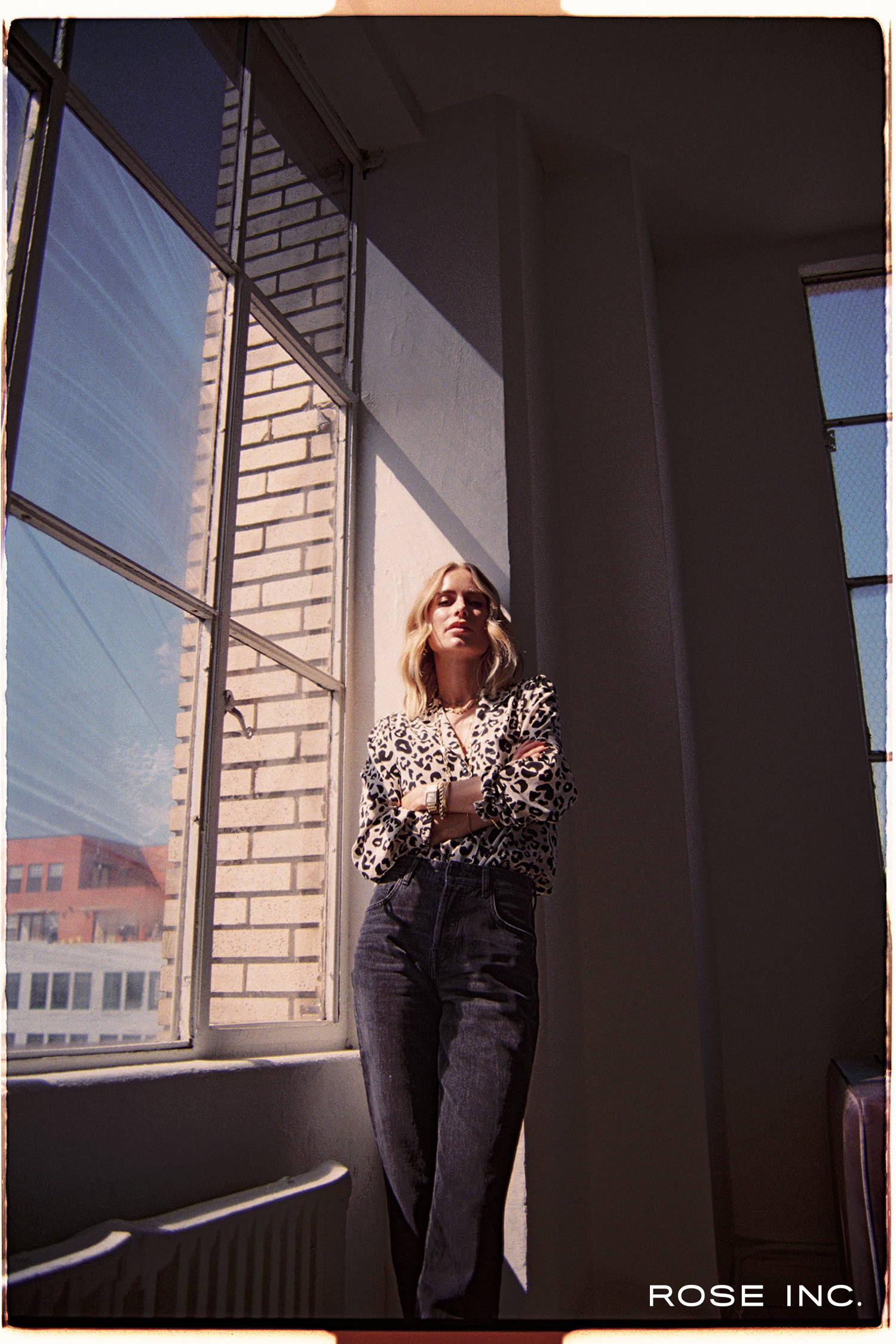 RI:
What is your beauty routine like?
AB:
I take good care of my skin. Every morning, I do some kind of mild peel in the shower. I actually love Dermalogica Daily Microfoliant—I've used that for years. I like to start fresh before I put on my other creams and makeup. Then I use an eye cream and a moisturizer that has a little bit of sun protection. I don't wear too much makeup in my daily life, maybe some kind of CC cream or Laura Mercier tinted moisturizer. Then a little bit of Chanel bronzer, and if I have to cover dark circles, I use Clé de Peau concealer. I've been using it for years and I think it's the best concealer on the market.
For mascara, I use Stila; it gives very full lashes, which I love. I love cream blush because it gives dewiness—I don't like it when things look powdery—and I like Chanel, Nars, and Stila cream blushes. For highlighter, Chanel. I try to keep it simple and have a fresh, summery vibe year 'round. I just want to look fresh and not overdone.
At night, I wash with either iS Clinical or Sensai face wash. For the past 10 years, I've used the BHA toner from Paula's Choice. It makes your skin look perfect. For eye cream, I like La Mer, and I like Vintner's Daughter for face oil.
AB:
I remember being little and running around in my grandmother's garden. It was filled with so many beautiful flowers. I've been obsessed with roses since I was a kid; it's such a beautiful scent. But I wanted to create an interesting rose scent. I've always mixed masculine fragrances with more feminine perfumes, and that's what I tried to recreate with Savage Rose: something a little more mysterious than just a rosy scent.
RI:
After seven years designing your line, what's your biggest challenge? And your biggest success?
AB:
The biggest success is that we're still around and doing better than ever. We have 11 stores, and we're opening four more this year. The growth of something that started out of my garage has been amazing. We have 70-something people at the office! Challenges? Running your own company is challenging in many ways—hiring the right team, creating the right product, all the hard work that goes into running a business. Everyone thinks it looks easy because what they see on Instagram, but they're not seeing me crying because something went wrong. It's been challenging, but very rewarding.
RI:
What will you never apologize for?
AB:
I will never apologize for only wearing my own brand. People sometimes say that's weird, but I'm super-proud of my brand, and I only create pieces I stand behind one hundred percent.
AB:
I'm going to continue opening stores, growing the brand, get even better creatively in every aspect of the business. On a personal note, I want to continue to grow as a person and learn to be present. That's on my mood board—to absorb every moment and live in the now. I'm working on it every day.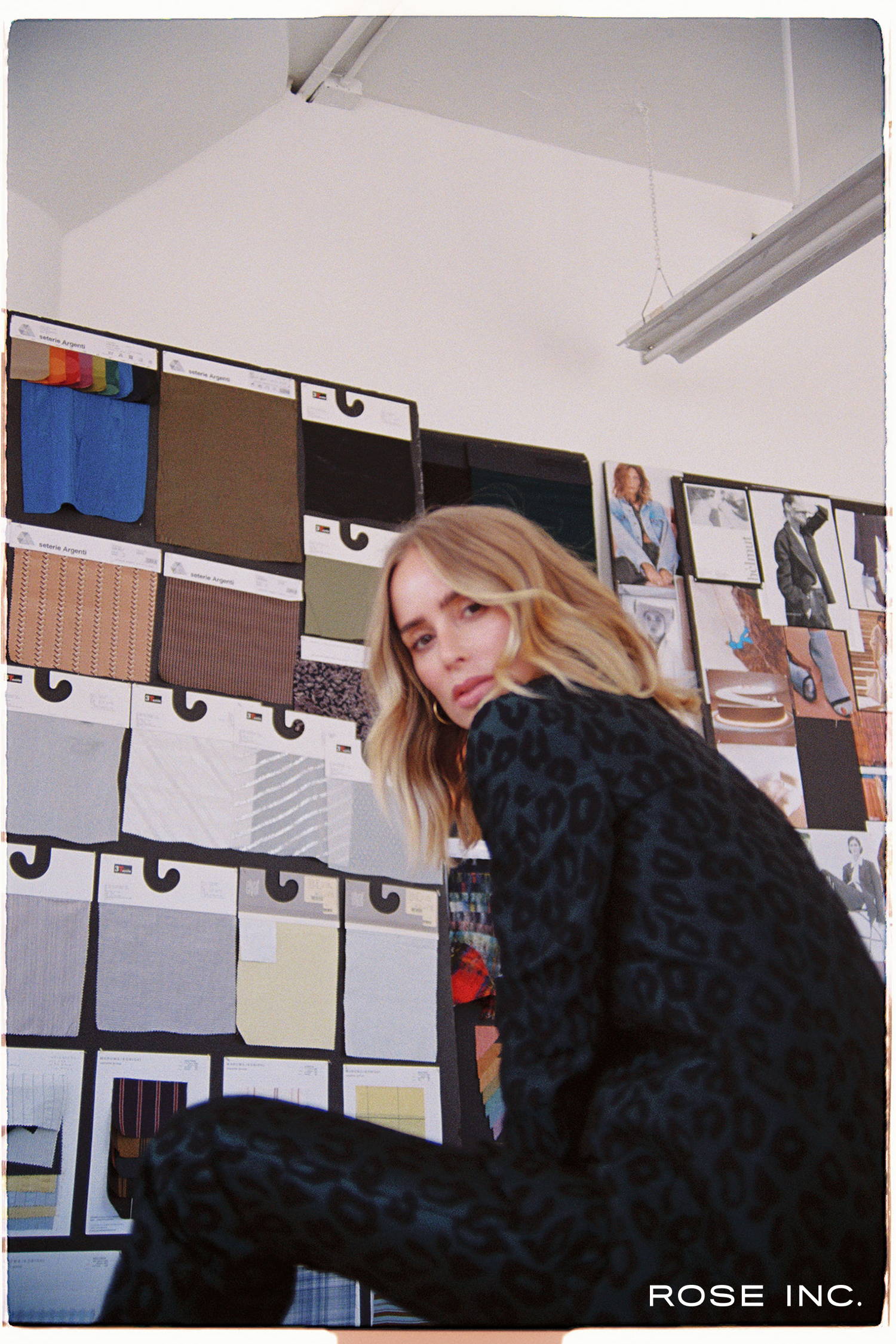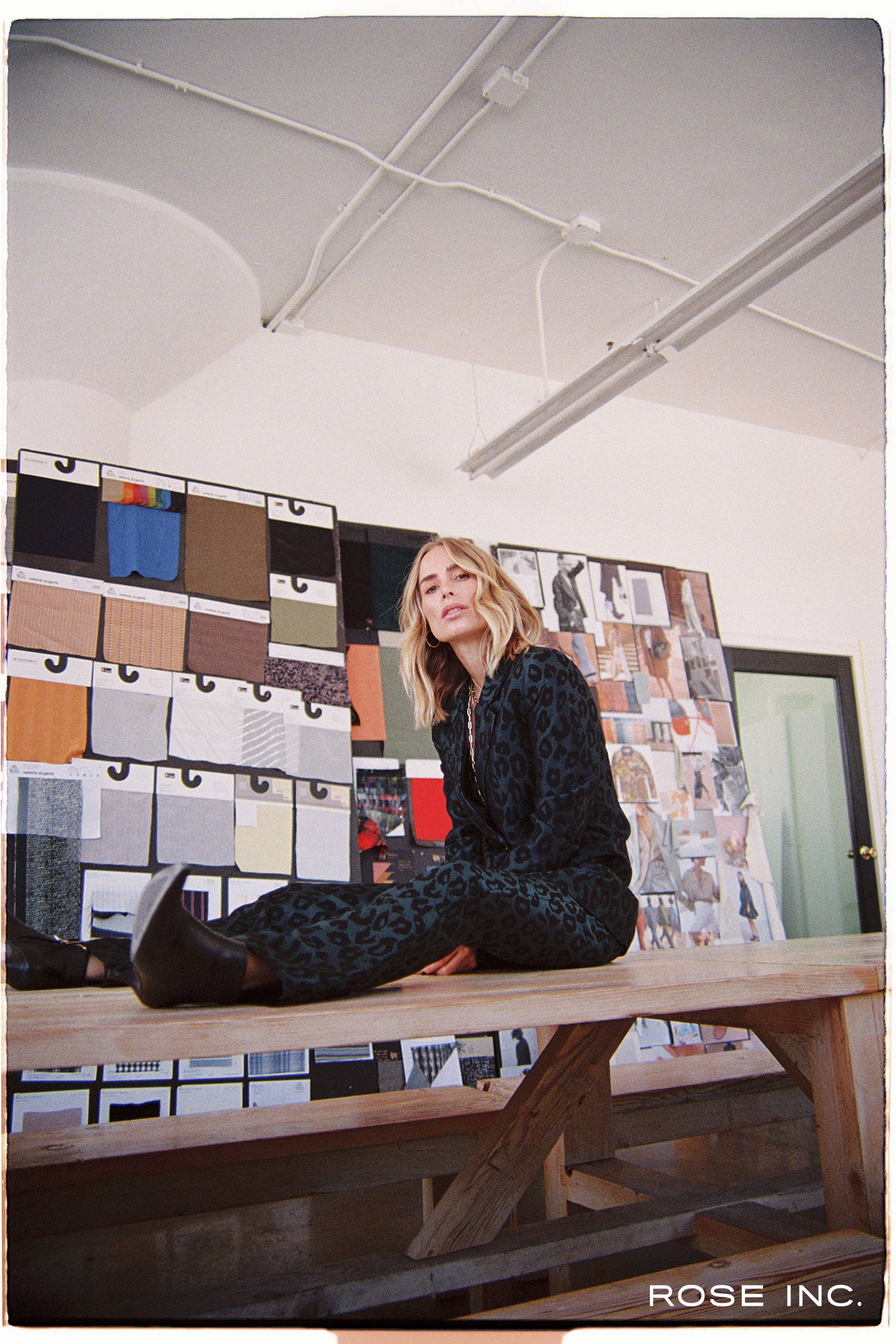 Photographed in Los Angeles by Kanya Iwana. Interviewed by Annie Tomlin.