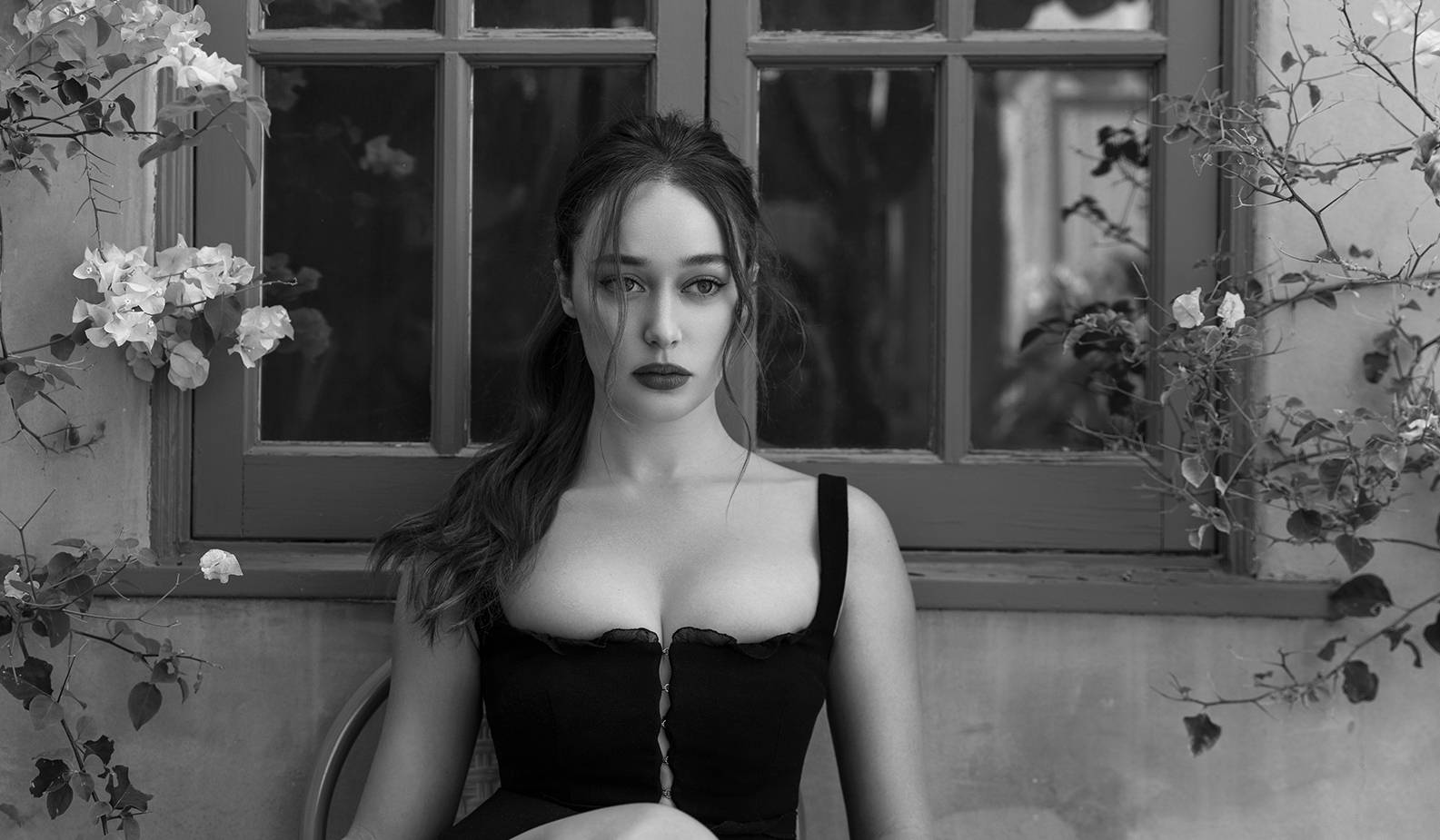 01 / 31
INTERVIEWS
The Profile: Alycia Debnam-Carey
Everybody has a story about beauty. In Rose Inc.'s The Profile, some of the world's most intriguing people share theirs. In this intimate interview series, we get (virtually) up close and personal to explore their definitions of beauty, path to self-confidence, and the power of femininity. Featuring imagery shot through their own lens, The Profile presents these compelling personalities in a new light—one that illuminates their own journey, dreams, and desires while highlighting their unique relationship with beauty.
No one knew exactly how to process the chaos felt globally in 2020, but for actress Alycia Debnam-Carey (who you might know from Fear the Walking Dead or The 100) returning home to her native Australia has finally offered some respite from the enduring uncertainty. "Having some distance from L.A., I've been able to see how pervasive and underlying the daily stress and anxiety is," she says. "There's so much we go through and accept as normal…it has shown me that I want to refocus on what self-care really means to me."
Her particular pathway to peace includes a holistic, body-mind-beauty approach, which includes oceanic swims and journaling—and dedicated time to bring the fun back to beauty products. "I do love talking about beauty products with people and riffling through other people's beauty bags," she says. "It's so fun to see what other people have." Ahead, Debnam-Carey lets us mine her own beauty bag and creative brain for her path to a more mindful 2021.
RI:
What does self-care mean to you right now?
ADC:
Self-care is a really interesting one because you think, 'I'm going to take a bubble bath. I'm going to put a face mask on and then watch a show', but I think in this last year, having been in lockdown, it's shown me that there are really no amounts of bubble bath and masks and sitting in front of the TV binge watching Netflix that's going to help me calm down and relax. We're all suddenly forced to keep doing versions of that, and for me, true self-care really had to come from a mental, emotional, wellbeing space, which is hard. 
What started my journey on a better understanding of self-care was talking to a therapist. Though therapy can be a wonderful safe space for addressing specific mental health issues, you don't need to be going through a crisis to benefit from talking to a therapist.  Just having a point of reference that is unbiased and is with your best interest at heart, that's been a really important part of my mental and emotional growth—having an access point can allow you to get in touch with your deeper needs.
RI:
What kind of daily rituals have you created for yourself?
ADC:
Skin care is really one of the first things I do. I get my coffee in the morning and then I light a candle. I'm a big fan of the Diptyque Narguilé Candle, which is tobacco. I feel like my brain is constantly racing, so any moment that actually refocuses me and stills my mind, I really enjoy. Engaging in skin care is really a still, peaceful, and quiet experience for my brain. It's almost a sacred space, which is why I like it so much as a daily ritual to set me up for the rest of my day.
RI:
Tell us about your skin-care regimen.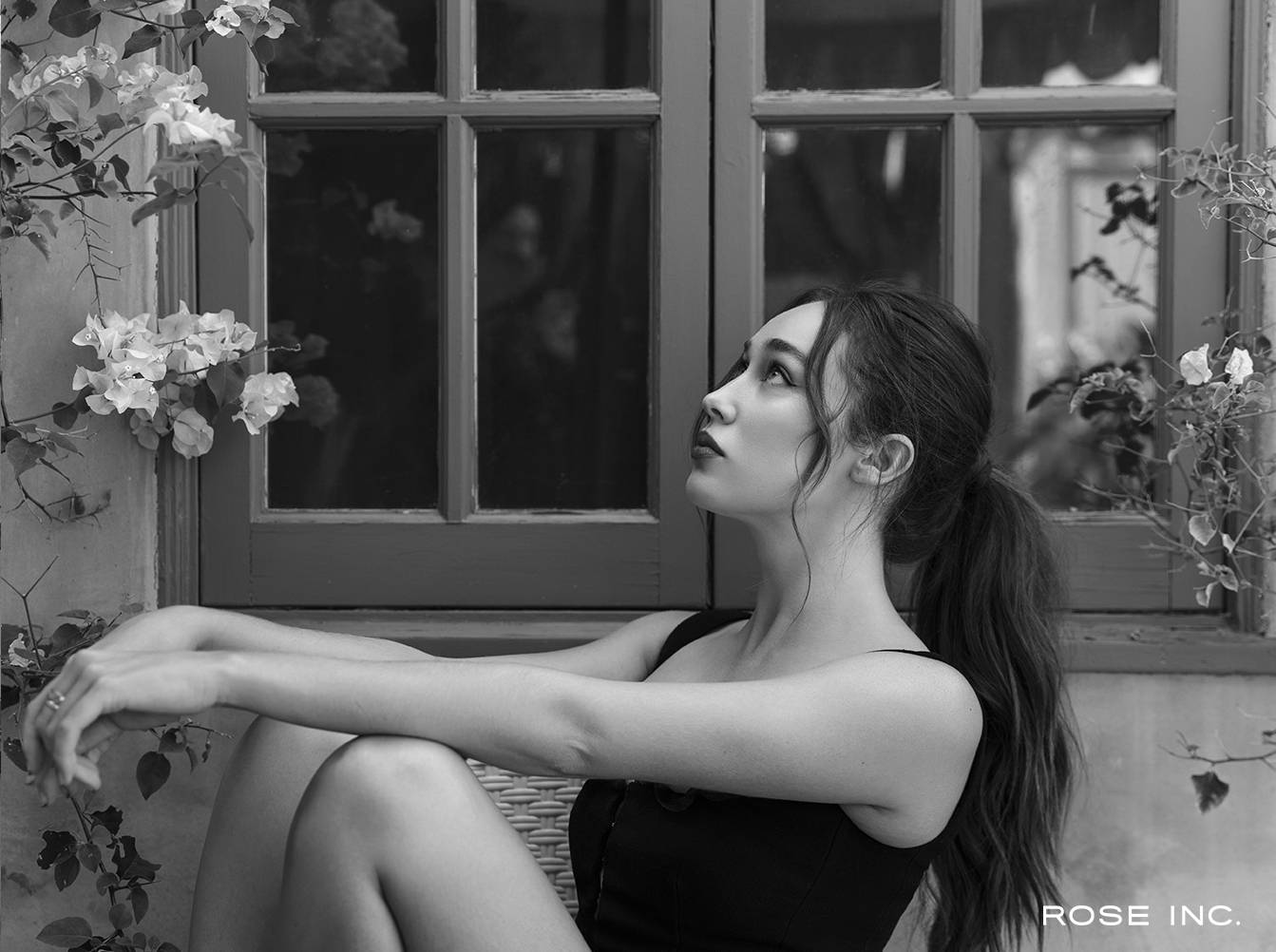 I want to refocus on what self-care really means to me…
RI:
What does your day-to-day makeup look like?
ADC:
I'm not seeing anyone so I've been doing the bare minimum when it comes to makeup. I really enjoy playing with beauty and makeup, but I do like to keep it very simple and dewy. I love the Chanel Les Beiges Soleil Tan Bronze Universal. It's creamy and makes you look like you've been on vacation for two weeks. The Tower 28 SuperDew Highlighter Balm is a really great: No glitter, just a dewy sheen. I use it on my cheekbones, the Cupid's bow, the tip of the nose, and brow bone. I love Glossier Boy Brow and then I'll do mascara and if I'm really feeling like I want to do a little bit more, I'll do a very small bit of eyeliner right on the lash line flick. 
The best eyeliner that I've used is the Stila Stay All Day Waterproof Liquid Eye Liner and I know this because I was in a store getting a new phone and there were three other girls there. One of them complimented another on her eyeliner and she was like, 'oh it's Stila' and the other girl chimed in and said, 'oh my God, I'm wearing that, too! And I was like, 'well, I'm wearing that as well,' So if three separate girls in a phone store talking about Stila eyeliner isn't a rave review, I don't know what is!
RI:
What's a more stepped-up beauty look for you and how does it make you feel?
ADC:
When I go out, I'll take the opportunity to do a more fun, gold shadow-y eye or or I'll do a bare face with a really great orange-red lip. The Chanel Rouge Allure Luminous Lip Colour in 169 Rouge Tentation so good with nothing else but a little concealer—Nars Radiant Creamy Concealer is so fantastic, it's hard to use anything else—and maybe a little bit of mascara? That red. Mmmm. Very good.That to me is very effortless sophistication.
I also love a pink monochromatic look. That's  always been very feminine to me—very flirty and playful, which is an energy that I really love.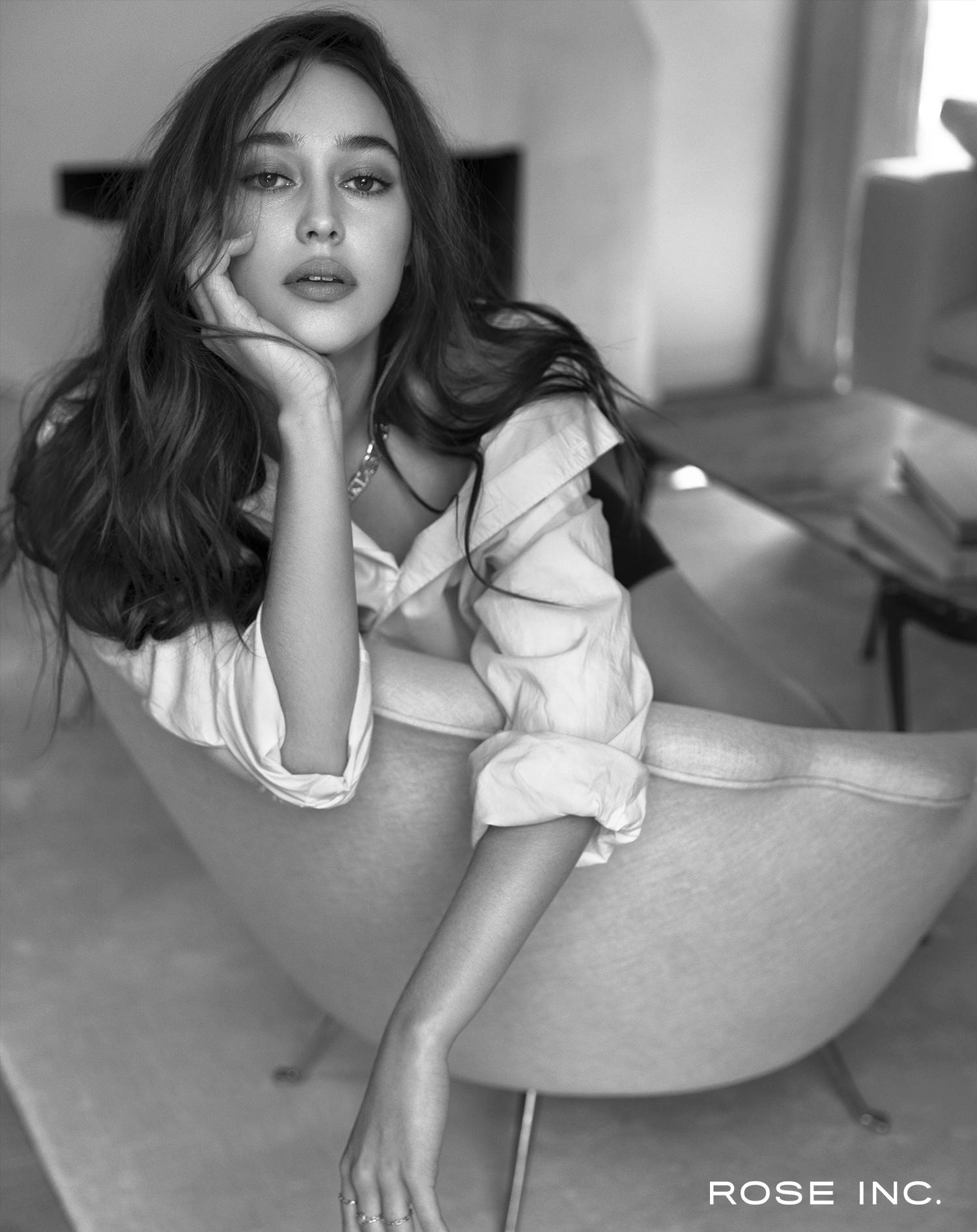 RI:
What beauty looks most resonate with you?
ADC:
I've always loved the coquettish vibes of the '40s, '50s, and '60s. Those very Audrey Hepburn and Grace Kelly demure looks really resonate with me in terms of beauty and fashion as well. I think that's where I definitely fell in love with the cat-eye.
RI:
What beauty looks are you inspired by and want to try for yourself?
ADC:
I'm really drawn to people who are unabashedly themselves and are very courageous, playful, and creative in their look. I'm really drawn to the fun and playful makeup looks and the amazing eye makeup when watching Euphoria, but I'm never confident enough to do myself...I need to commit to doing something with sparkles one day.
RI:
What did you believe about beauty and now that you didn't before?
ADC:
I think we're living in a far more accepting time for beauty, which I think is really wonderful. Growing up, I didn't have the same access to even YouTube tutorials or the way magazines promote beauty and makeup now. Instead, it was more about looking one way, which only fit one stereotype.
For example I grew up thinking you needed to be tan and really blonde and have glossy lips or something. It was always about self-tanning... Sometimes, you kind of want to look like that, but it was such a goal to fit in. Now, because there are so many people sharing their own beauty looks, and how they express themselves, it is very liberating to see that it's not one cookie-cutter pattern.  I think what's really wonderful is knowing that there's so much more room for self-expression and it's so liberating knowing you don't have to appease societal norms.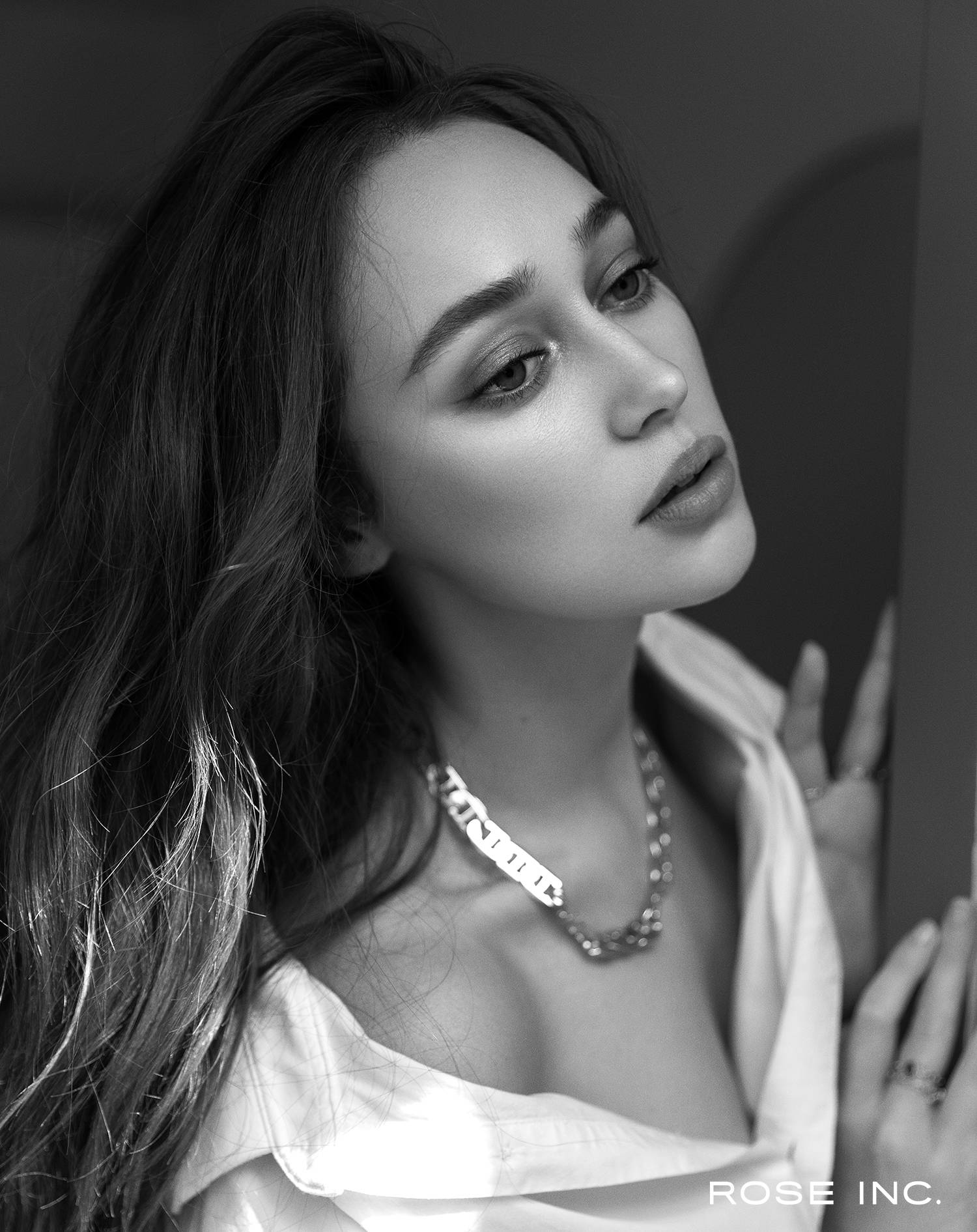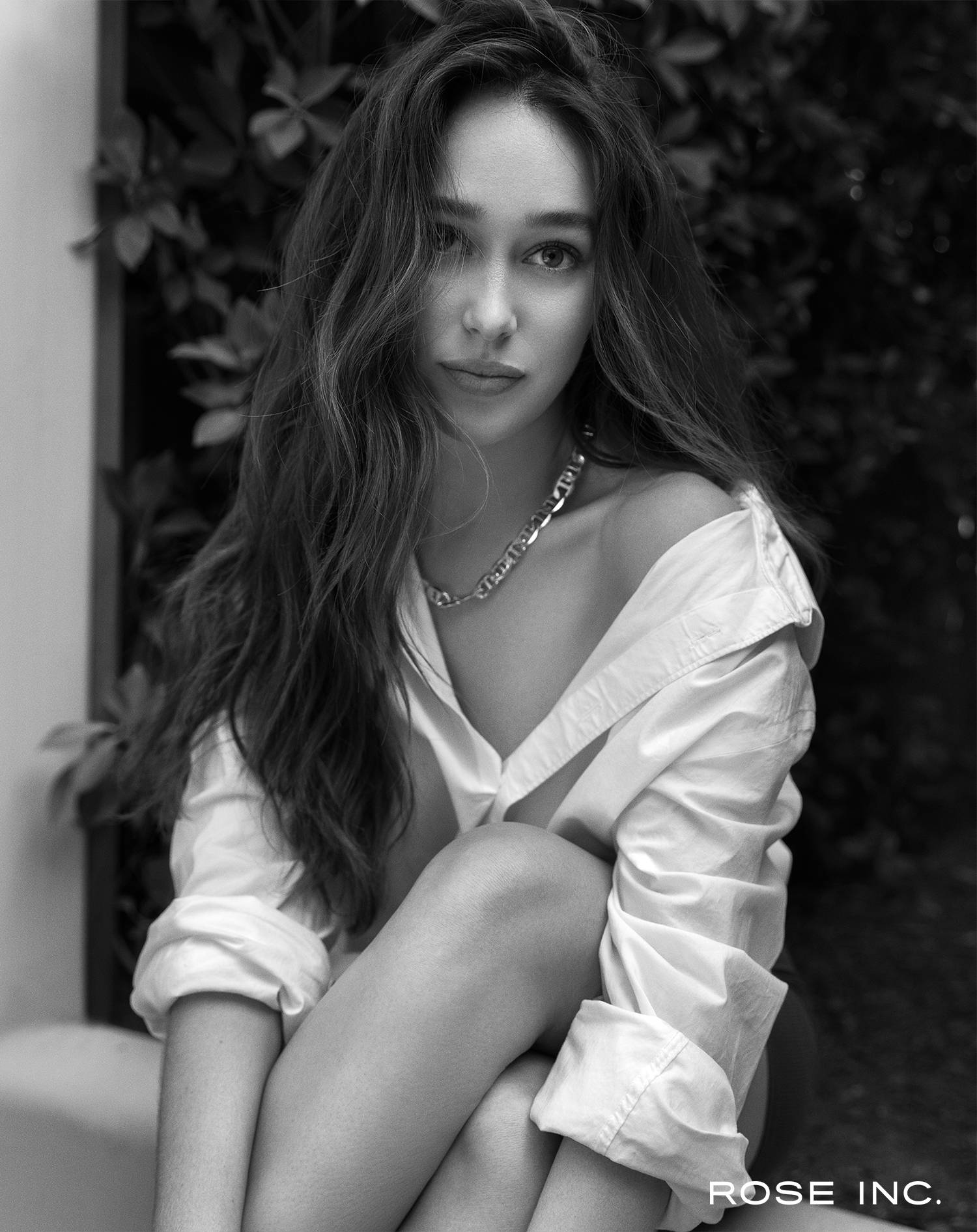 RI:
How do you tap into your creativity?
ADC:
Journaling is how I release an emotional perspective that I can control from my creative point of view. When I feel like I need to write some things down to get some things out and from there, it usually does follow into a creative space. Often, that turns into something like writing a script idea down. It's a mix of the way I see the world, in colors and music, for example. Maybe that turns into drawing. Drawing for me is quite calming because it kind of refocuses my perspective.
RI:
Is there a direction your creative spirit is pointing you toward, now that you have more time to yourself?
ADC:
I've started writing a little bit, which I am really enjoying and I'm finding that's been really exciting, but in the next five years, I'm also really excited to start dipping my toe into directing. I think that's something that I've always felt very in tune with and where I would thrive because I think my natural state feels quite aligned with directing...so I'm kind of wanting to investigate that more.
I've also been working on one show, and in one genre, for a very very long time, so I'm also really excited to expand beyond that. I'd love to try something new, like rom-coms or period pieces—something just completely different from what I've been doing for a really long time, so I think it's a very exciting new chapter for me and that's really exciting to look forward to.