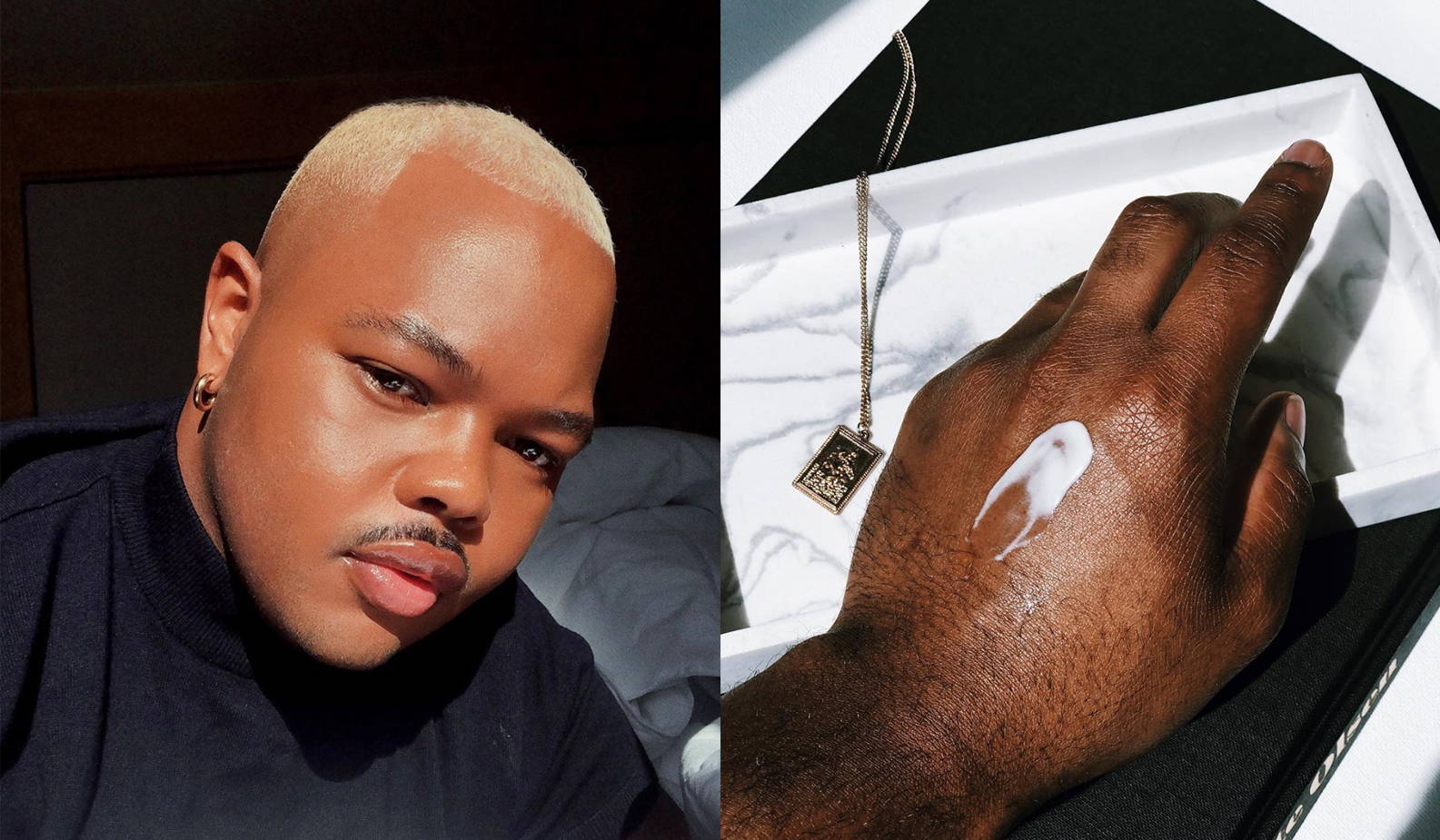 08 / 12
EDUCATION
Sean Garrette's Skin Barrier-Strengthening Protocol
Welcome to The Consult, your virtual appointment with the world's most in-demand beauty experts.
For New York-based esthetician Sean Garrette, beauty is both an art and a science. By marrying his creative background with classic training—the art school alum started as a makeup artist before training in aesthetics—he's cultivated a striking social media presence that's as beautiful as it is informative. To wit: Each stunning image of a buzzy new serum is paired with ingredient breakdowns in an easily-digestible review.
Garrette's ability to articulate his expertise online during the COVID-19 pandemic has kept him busy with digital consultation requests while finishing his latest endeavor: A new location for his namesake spa, Sean Garrette Skin, which is set to open in September in Brooklyn. (Pending it's safe to do so.) This is on top of his recently-announced role as an ambassador for Fenty Skin, Rihanna's foray into skin care. But no matter which hat Garrette's wearing, he keeps his ethos focused on product education.
"Skin-care jargon can get confusing," he says, adding that many of his clients have been overusing the wrong products in isolation while hoping to maintain glowing skin. "Many people, especially in quarantine, are using too many chemical exfoliants, over-stimulating their skin, and not moisturizing well enough." This, he says, can damage the skin's moisture barrier, which can exacerbate dryness and inflammatory skin issues like acne and hyperpigmentation. It's a struggle he relates to: "It's hard to exercise restraint when you are generally obsessed with beauty."
Finding balance is key, which is why we've tapped Garrette for product recommendations to strengthen the skin's moisture barrier in this month's The Consult.
"This non-foaming cleanser removes dirt, makeup, and impurities without disrupting the skin's natural protective barrier," Garrette says, noting that ingredients like glycerin, ceramides, sodium hyaluronate, and cholesterol all improve moisture retention—and are all featured in this formula.
"Dry skin is categorized by the lack of lipids present in the skin," Garrette says. "This serum has necessary building blocks for dry skin: ceramides, cholesterol, niacinamide, and natural moisturizing factors." Garrette adds that allantoin, beta glucan, centella asiatica extract, madecassoside, and various oils—like evening primrose, borage seed, jojoba, and plant-based squalane—also help to sooth and strengthen skin.
It's hard to exercise restraint when you are generally obsessed with beauty.
Packed with ingredients like ceramides, cholesterol, and niacinamide, Garrette says that this light, creamy serum is a powerhouse for soothing stressed skin.
"This is a concentrated emulsion to target signs of skin sensitivity, discomfort, and irritation," Garrette says. "It reduces the look of redness, itching. and irritation."
"Beta glucan is incredibly hydrating—up to 20% more so than hyaluronic acid," Garrette says. Expect a soothing, repairing, calming result after regular use.
"This rich treatment serum has a thick gel texture that coats the skin and protects it overnight," Garrette says. "It's formulated with ceramides, sodium hyaluronate, cholesterol, and jojoba oil."
"Sun protection is one of the most important steps in a skin-care routine, especially when skin has an impared barrier," Garrette says. "This lightweight, hydrating sunscreen is formulated with niacinamide, hyaluronic acid, and aloe."