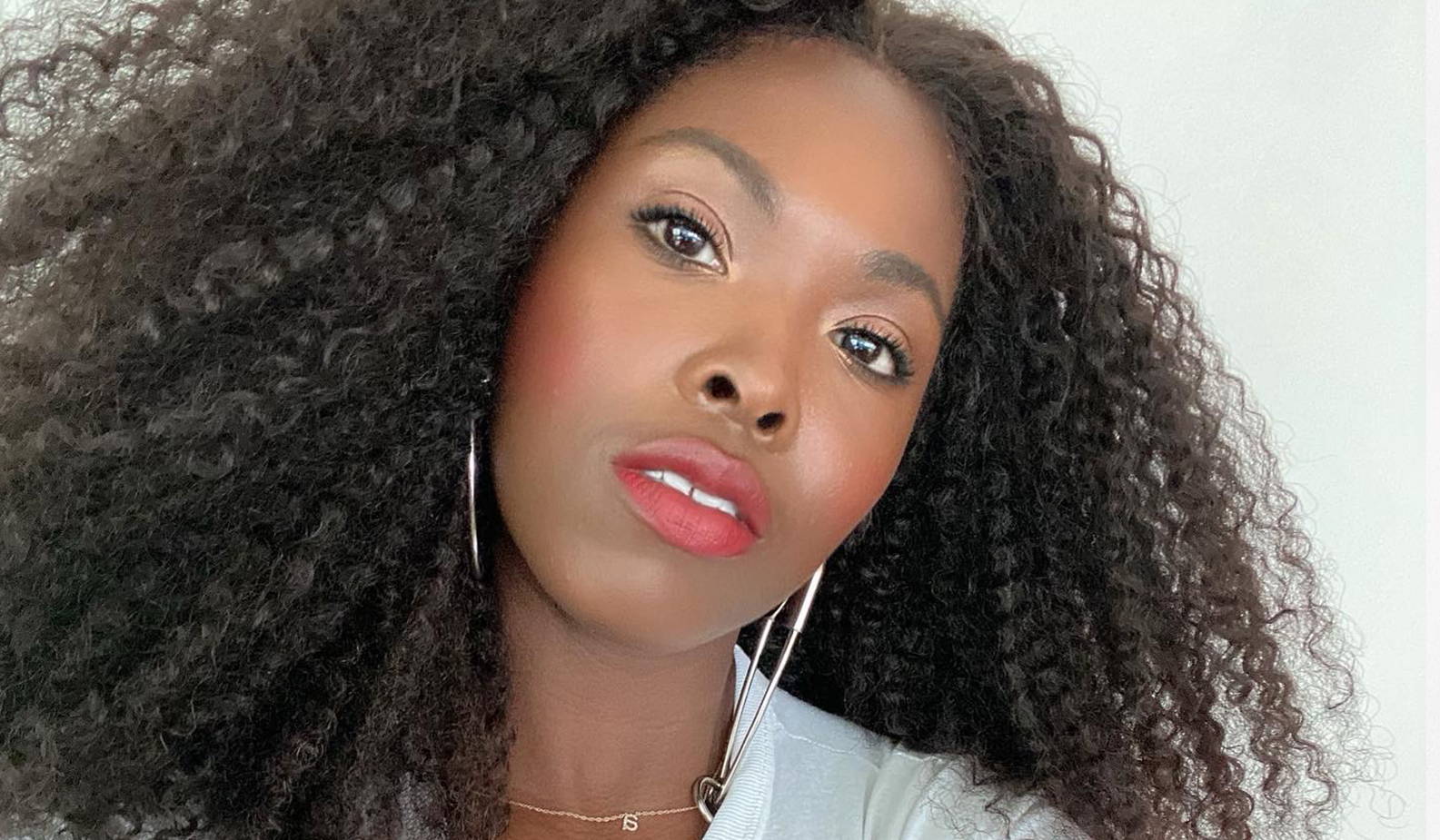 09 / 16
EDUCATION
The Consult: Lacy Redway's Easy Style Guide For Every Hair Texture
Welcome to The Consult, your virtual appointment with the world's most in-demand beauty experts.
Glamorous waves on Sarah Paulson. A voluminous Afro on Naomi Osaka. Bouncy curls on Tracee Ellis Ross. Glossy straight lengths on Awkwafina. Protective twists on Tessa Thompson. Intricate updos on Olivia Palermo. Few Hollywood hairstylists have the ability, talent, and confidence to toggle between textures quite like Lacy Redway. The Jamaican-American hairstylist discovered her talents early on, and while only in her 30s now, has created the kind of career hairdressers would kill for.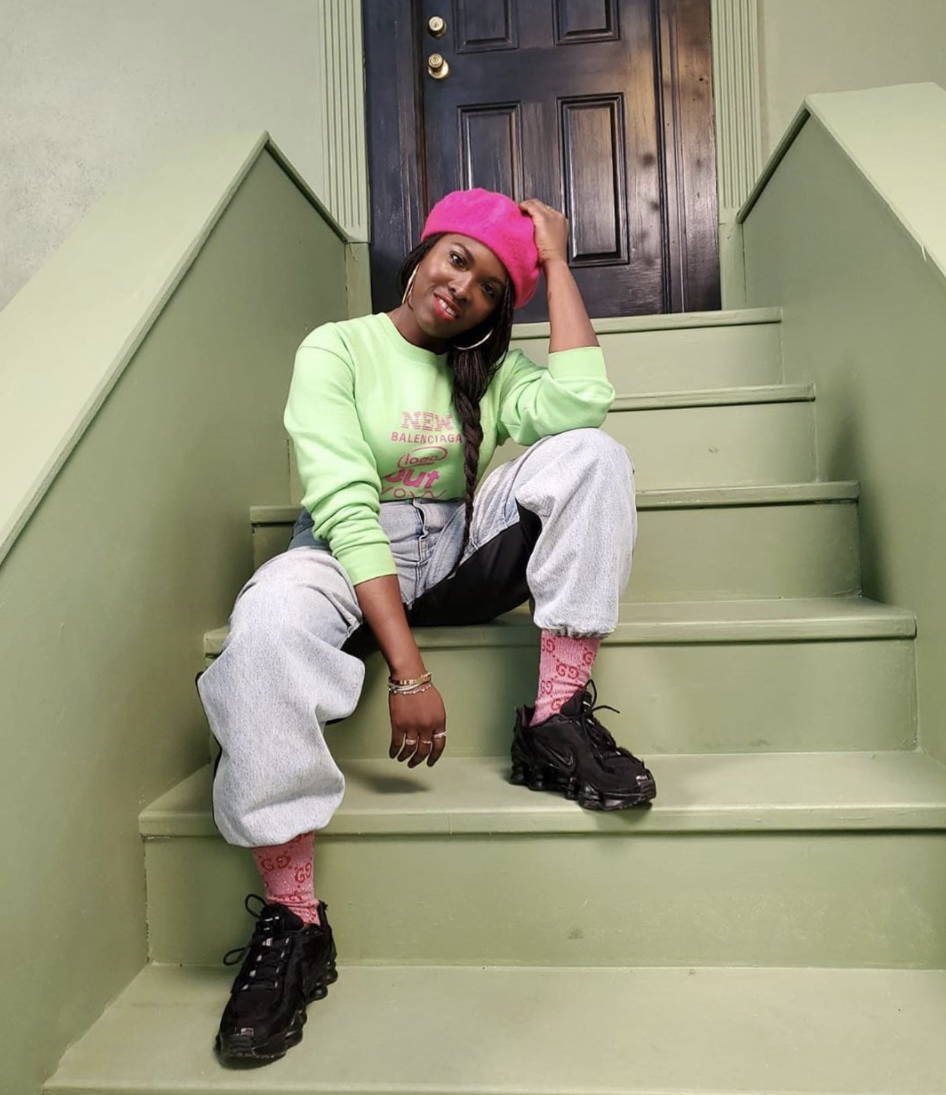 "I was the girl who braided everyone's hair on the playground in middle school," she recalls, noting that Brandy's character on Moesha and basketball player Allen Iverson provided all the inspiration she needed at 11-years-old. "Braids were a huge part of the hair culture in the '90s and is something we're returning to now." By 15, she was working as a shampoo girl in a New Jersey salon near where she grew up. With strong aspirations to work in fashion, years later she had an assistant CV that read like a who's who of New York hairstyling—Guido Palau, Eugene Solomon, and many more—and was often utilized for her ability to work across hair textures.
"Back when I started there weren't a lot of hair artists backstage who could style Black hair and do braids, so I became very valuable to key hairdressers as an assistant," she says, but notes that it was her positive attitude and the speed she learned backstage during Fashion Weeks that allowed her to rise through the ranks to where she is today.
To celebrate this spectacular range, Rose Inc. has tapped Redway for hair advice for every texture in the time of COVID-19. Lately, whether from her A-list clients or close friends, Redway is constantly asked for advice to create quick, no-heat styles that are as easy to craft as they are striking on video calls. With a 8-year-old son and demanding career, Redway's main goal with the tips and product recommendations below is to help readers boost the health of their hair at home and prep their strands for easy styling. In her eyes, getting ready for a date, meeting, or happy hour on Zoom should be effortless. For today's The Consult, Redway breaks down her less-is-more at-home styling guide for every texture.
The secret to quick styling is maintaining the health of one's hair, so Redway suggests these two formulas, no matter your texture, to strengthen strands in the shower and hydrate bedhead before a last-minute video call.
"No matter what's going on with your hair, it's always important to treat it as well as you can," Redway says. She adds that spending more time at home is the perfect opportunity to avoid hot tools and work in extra moisturizers. She recommends Virtue Labs Heal & Hydrate Set, which comes with a rich mask suited for all hair textures. "Apply to damp hair after shampooing, then wrap hair in a shower cap so your body heat warms up the product and helps it penetrate," she says. Leave on for 20 minutes then rinse. Bonus tip: Wrap hair with plastic wrap then top with a warm towel for extra penetration.
Now is also a good time to invest in a silk pillowcase to reduce knots and dents overnight—Redway likes the new color options from Slip—or pick up her go-to smoothing leave-in spray for dry hair: IGK Good Behavior Spirulina Protein Smoothing Spray. Mist over frizz, flat areas, knots, or dents for instant moisture before a quick style, she says.
Those with curly hair will have the best results air-drying when hair is prepped with a rich cream. "A little goes a long way," Redway notes about her go-to definer, Mielle Organics Pomegranate & Honey Coil Sculpting Custard. "Starting at the back of your head, massage your strands going downwards and then let your curls spring back up." Those with long, dense curls will need a palm's worth of product, so use less depending on your texture and length. "I love this product because it's light and I can use it across different types of curls" Redway says.
When it comes to styling, she's loving playful scrunchies to secure hair in a high pony, pineapple style, or bun, which is one reason why she's recently partnered with Scunci. "The quickest thing we can do is throw our hair up and bling it out a little bit," she says, calling out this Kira Kira Scrunchie from the brand as her current favorite.
"I recommend this spray because it's not only hydrating, but great for wavy girls to prep and set hair overnight," Redway says about Verb Curl Leave-In Conditioner. "Even though you may have waves, they might dry uneven or inconsistent, so a nice way to change your look is to spray this in, then when hair is still damp, use hair pins or no-crease clips to craft pin-curls." It's easy: Wrap hair around a finger, slide it out, then pin to the scalp to dry.
"This is a good definer for tight curls and coils because it's heavy, so the hold lasts," Redway says about Taliah Waajid Curl Definer Green Apple & Aloe. "Plus it smells amazing and has additional hydrators, like aloe." Redway suggest massaging through hair before creating a twist-out, braid-out, or Bantu knots. Once dry, reach for her favorite gel. "This is great for slicking down your hairline right before a call," Redway says about Ors Olive Oil Edge Control. "It's not strong enough to do swirls, but you can keep your baby hairs down." Redway adds that she uses it herself for keeping her hair in place through a good sweat: "I use this for edge control under a scarf when I'm working out."
No matter what's going on with your hair, it's always important to treat it as well as you can…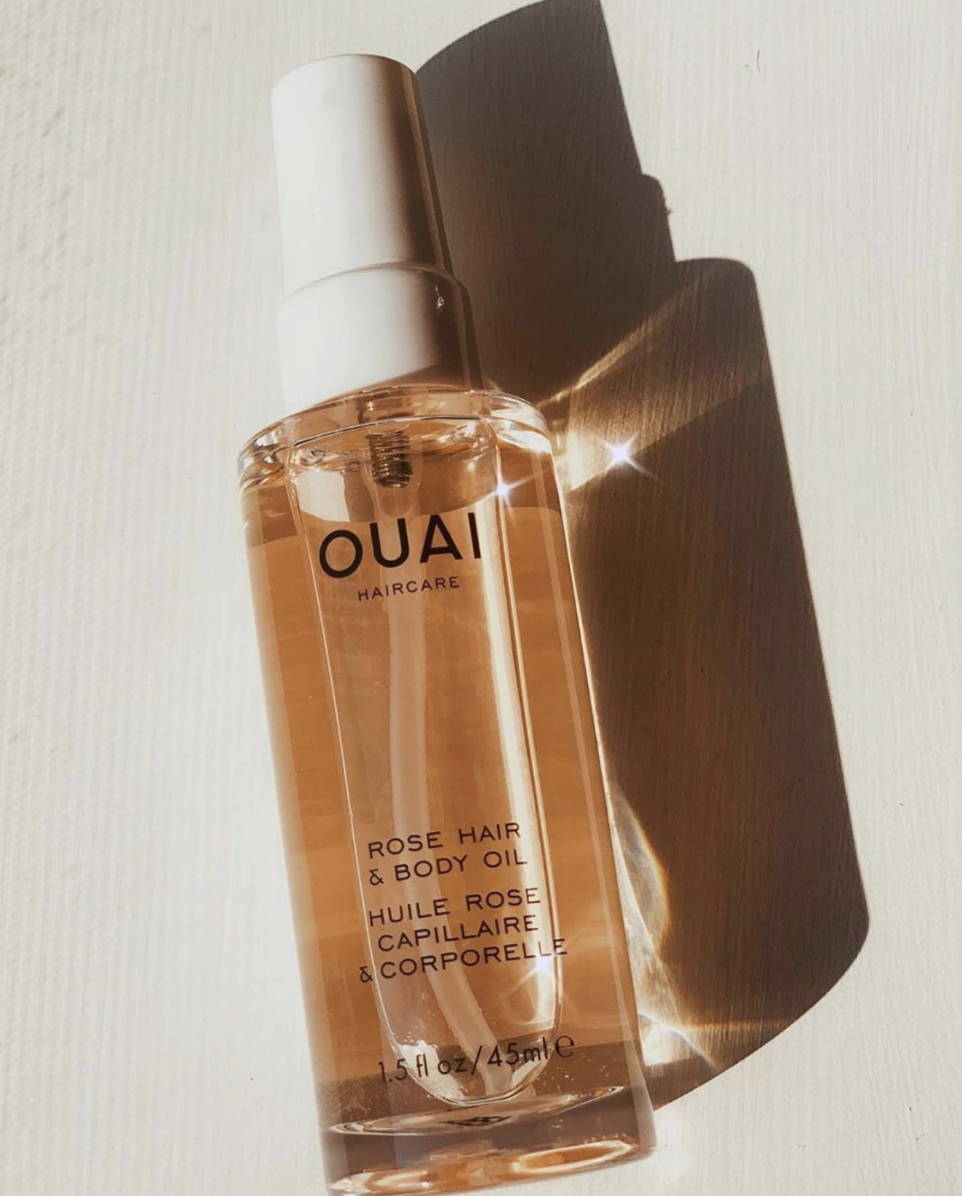 "Apply this oil through the mid-shafts and ends of straight hair to add moisture and texture that won't weigh down hair," Redway instructs, adding that Ouai Rose Hair & Body Oil is best applied on wet strands as prep for easy styling. Massage into hair, but avoid the roots, then twist strands into a bun or loose braid to create body and wave overnight or while it dries. "This oil creates a nice texture in straight hair, almost piece-y, similar to how many celebrities are wearing their hair right now," Redway says. "It also helps straight hair hold a wave."
"Many of my girls have been doing braids in quarantine—some are even doing their own!" Redway says. To keep the hair and scalp healthy, she recommends a bespoke protocol: Rooted Treasure Jamaican Black Castor Oil mixed with a few drops of essential oils (to diffuse the naturally-strong scent) and poured into a clean dropper bottle for easy distribution. She notes that cutting the castor oil with jojoba or avocado oil is also helpful to lighten the rich texture. "Putting it in a dropper or spray bottle is great to get it all the way to the roots or between braids," Redway says. "Textured hair needs extra moisture from oils and creams so use this anytime."