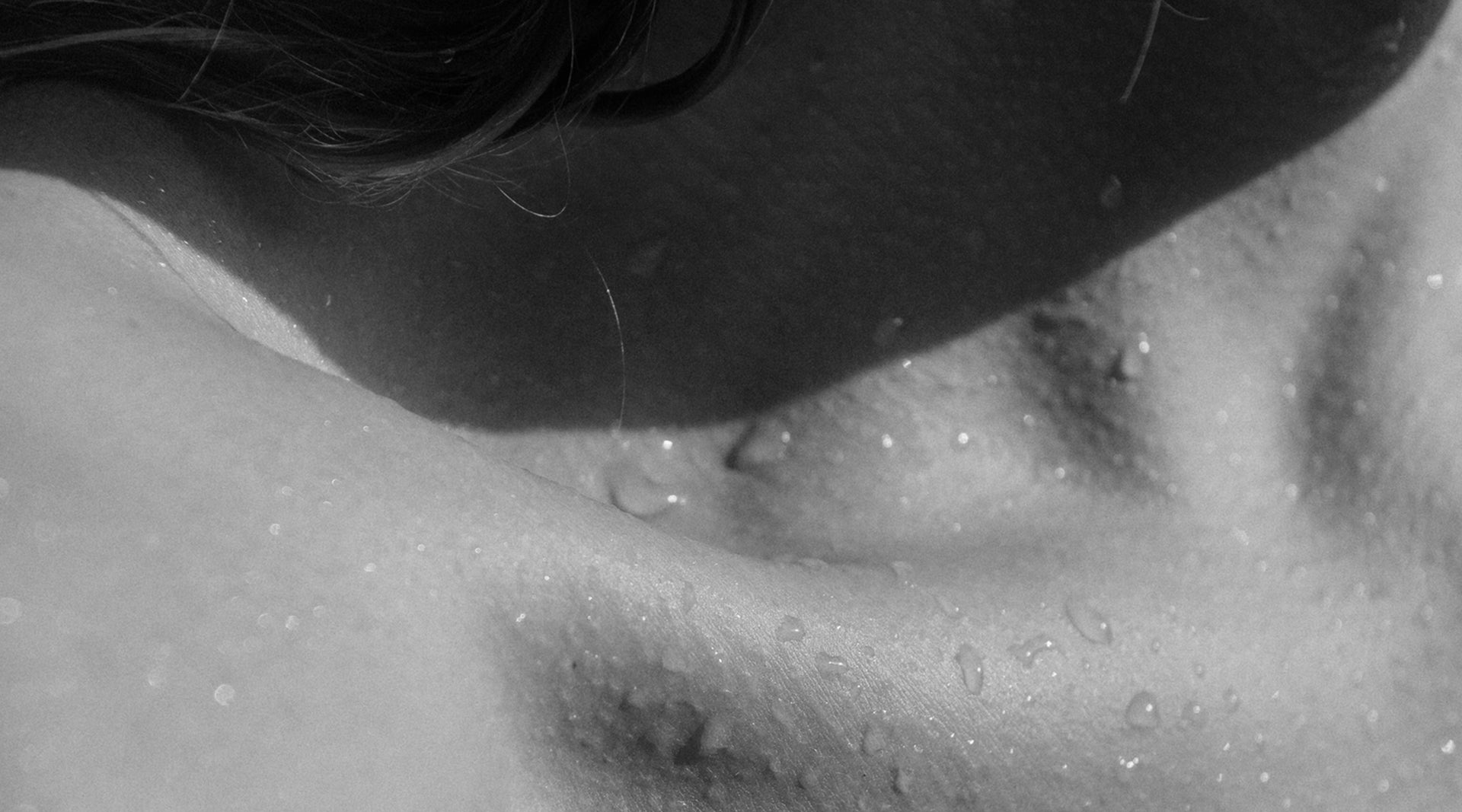 Your Guide To A Workout-Friendly Skincare Routine
Education
In the converging worlds of workouts and skincare, it can feel like picking a side is required. Because for some, a sweat-soaked, heart-pumping exercise session comes with an unwanted tradeoff: more acne, redness, skin irritation and congestion. But what's good for the body (The flushing of toxins! The circulation boost! That endorphin rush!) need not be hard on the skin, so we've assembled pro skin advice to keep skin clear through any workout.


THE SCIENCE
In fact, it's never been a better time to live in both worlds, because promising new research indicates a lifestyle of regular exercise may cumulatively help minimize some telltale signs of aging. Research completed by Dr. Mark Tarnopolsky, ​​a professor in the department of pediatrics at McMaster University in Ontario, Canada, whose research focuses on mitochondrial diseases, shows acute exercise causes active muscles to produce  a myokine called Inteluken15 (or IL-15). From there, it travels in the blood to skin fibroblasts (and possibly keratinocytes) and binds to a receptor, where it increases mitochondria (the generator the powers the cell's biochemical reactions) and activates a response that ultimately, boosts our skin's own antioxidant defenses.
Translation? A bolstering of free-radical fighting powers! In test subjects, this manifested on skin by way of a thicker dermis with more collagen, less visible skin sagging and thinner stratum corneum (linked to smoother skin and which may contribute to reduced wrinkle appearance).
This finding is big: "Exercise delivers IL-15 to all parts of the skin and leads to sweating and vasodilation that bring IL-15 and other nutrients to the skin," Dr. Taropolsky says. So big, in fact, that founders of the newly-launched Heros and Goddesses skin care and supplement line have tapped Dr. Tarpolsky's research to create products that mimic the skin benefits of exercise on the skin. Stack these discoveries with the loads of other known mind, body and soul benefits that regular exercise offer, and the math on ditching workouts as a way of bypassing temporary acne, inflammation and irritation quickly starts to deteriorate.
Ahead, we talk to skin care experts who specialize in treating professional athletes for tips on how to best care for skin when working up a sweat.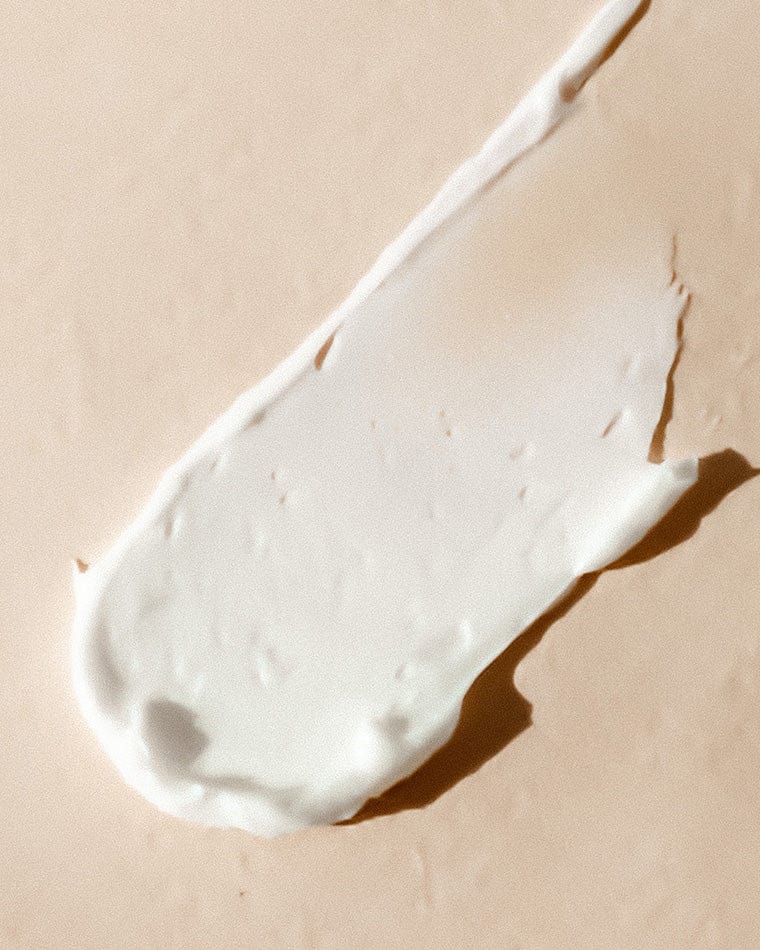 Pre-Workout Skin Prep

If walking into a workout bare-faced, a good rule of thumb is to apply sunscreen about 15 minutes ahead of time if exercising outdoors — and leaving well enough alone otherwise, says  Dr. Anna Guanche, a dermatologist who practices in Beverly Hills and Calabasas, CA and has been treating professional athletes for more than a decade.

But for those wearing makeup or who have worn a protective face mask for hours before suiting up for a workout, LA-based esthetician Sarah Ford (who treats professional bodybuilders, tennis, volleyball and football players alongside entertainers like Ariana Grande) gives this recommendation: "The best way to prep before is to cleanse and spot treat with a mild salicylic or lactic treatment before applying a mineral-based sunscreen."

Though it may feel habitual to slap on a serum or other skin care steps after cleansing skin ahead of a sweat session, Ford suggests otherwise. Potent doses of skin care actives like vitamin C, benzoyl peroxide, and retinol may cause skin to become irritated during a workout, depending on your chemistry and exercise conditions. Applying a vitamin C serum before going on an outdoor run on a sunny day, for example, may cause temporary severe redness and a burning sensation. 

"You don't want to provoke any kind of reaction," Ford says, "So keep it simple. Use a mild cleanser — if using AHA/BHA cleanser, top out at 2% lactic acid to keep things gentle — then leave the skin bare, wear a light SPF if you're going to be in the sun." If skin is particularly reactive even before your workout gets underway, applying a cold compress may also help quell irritation to come.

Finally, further mitigate potential breakouts and irritation by using a clean protective mask during your workout. "Face masks cause friction and buildup of bacteria, but they're necessary," Dr. Guanche says. "Use breathable disposable masks, or clean, cotton masks that are washed frequently."  
"Sweating itself, when followed up with cleansing, helps to rinse the pores from the inside out."
Post-Workout Skin Recovery
If skin care pre-workout seems like a breeze, it's after you've worked up a sweat — and likely touched your face when using shared equipment — that diligent skin care becomes essential. Here's why: "Sweating itself, when followed up with cleansing, helps to rinse the pores from the inside out," explains Dr. Guanche  "Sweating promotes the 'pushing' of keratin out of the pores, so the ideal situation is a hot sweaty workout, steam shower, and then a soothing facial to extract blackheads and whiteheads." 

If a full-on facial may not be possible après sweat, even just adding a swipe of salicylic acid helps minimize congestion, Dr. Guanche says—especially when wearing a mask. Consider having medicated face wipes or travel-sized toner on hand. "Use a cleansing wipe, salicylic acid pad, or simply cleanse the face to remove the coating of breath/mouth-derived bacteria on the face," Ford advises.
Finally, gentle hydration is paramount. "Try not to add ingredients that can cause sensitivity," Ford says. She suggests cleansing with a gentle cleanser before applying a hydrating serum and moisturizer.  "Applying a water molecule-binding serum leaves the epidermis hydrated and supple and won't clog pores," she adds.
"...cleanse and spot treat with a mild salicylic or lactic treatment before applying a mineral-based sunscreen."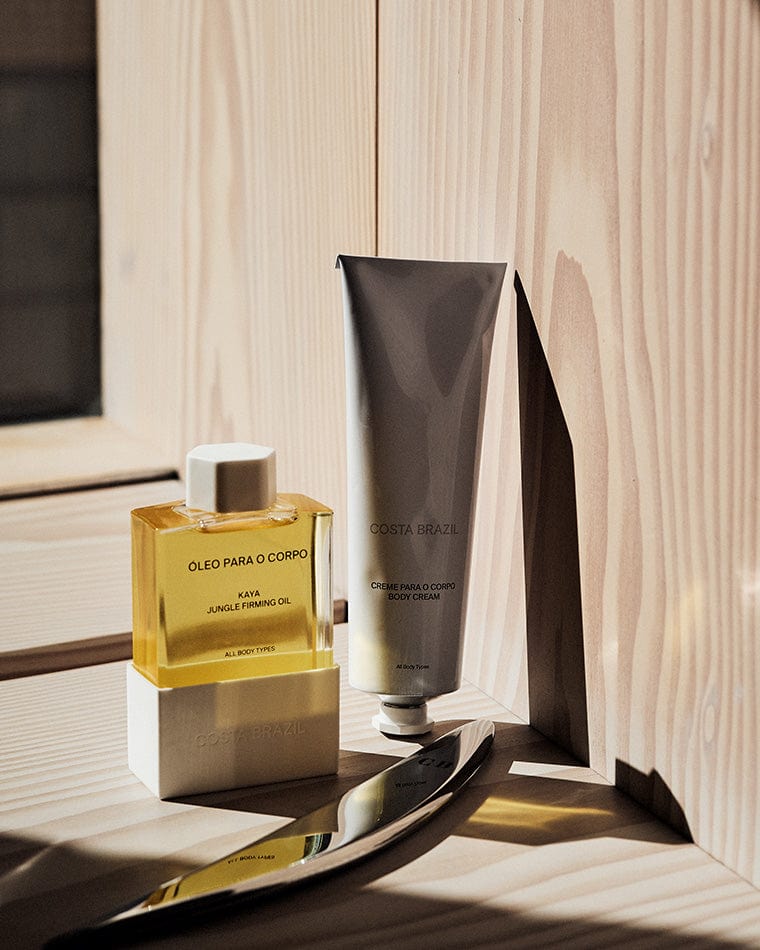 Feeling extra? For slower days when you have more time, consider cleansing the face, applying a hydrating mask, and further detoxifying the body through a relaxing soak. We like Costa Brazil's Bath Salt, which feature both epsom and mineral sea salts. Pair it with a post-soak, fluid-busting lymphatic drainage massage using the brand's Massage Tool and Kaya Jungle Firming Oil.

In the end, the tradeoff of sweat-inducing workouts or calm and balanced skin seems to be a non-starter. Between regular exercise and healthy skin care habits, we can have both, and according to burgeoning research, while feeling and looking younger — no matter how much we age.