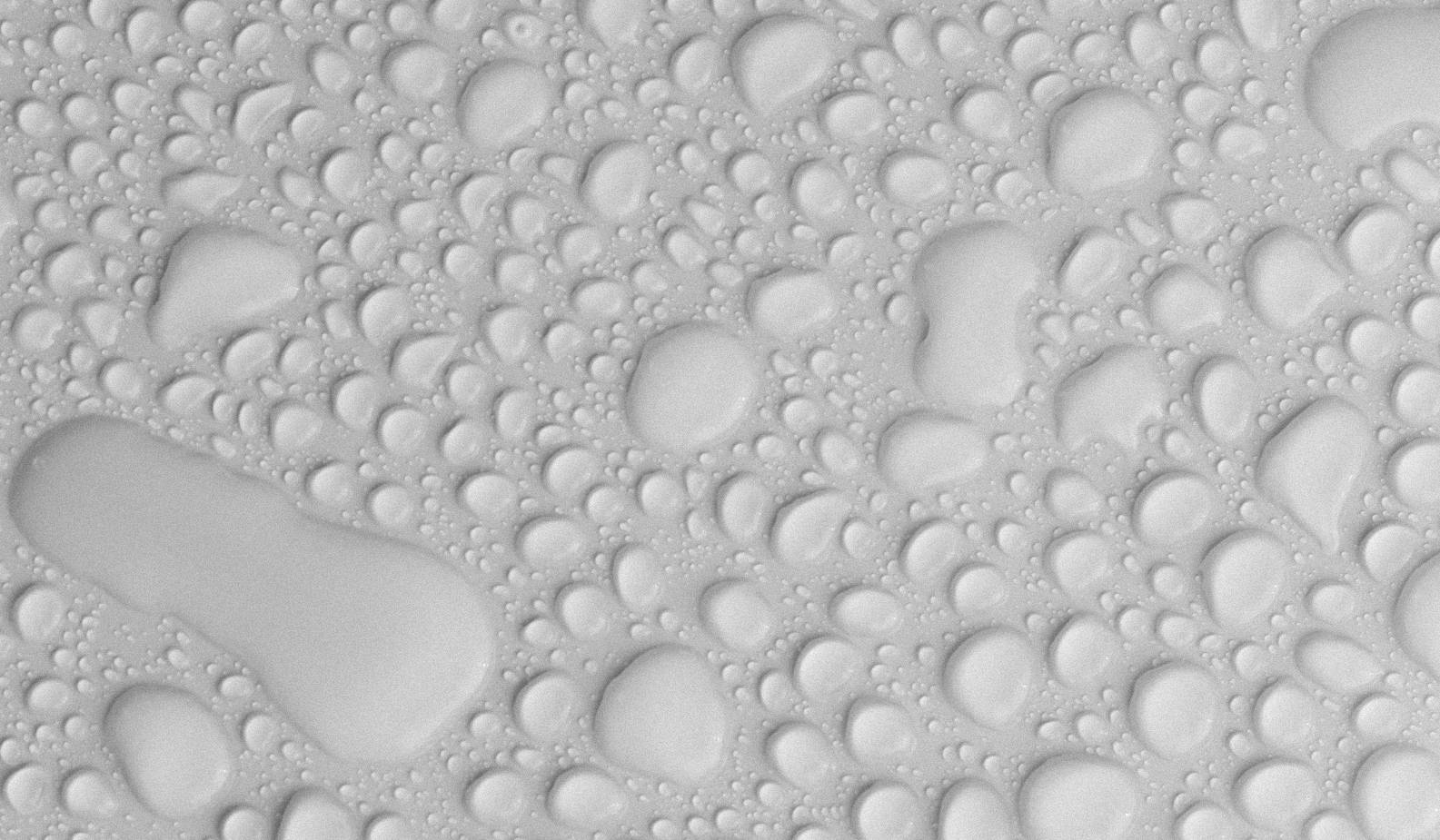 09 / 13
EDUCATION
"Forever Chemicals" & Cosmetics: What You Need To Know About PFAS
What are PFAS and why are they turning up in beauty products? Rose Inc investigates.
Long-wear and waterproof makeup is the key to many of our everyday routines, but unfortunately, there's a chance that the Holy Grail eyeliner or mascara you keep in your bag contains PFAS, a group of synthetic chemical compounds that have been linked to a number of diseases and health conditions. According to a study published last month in the peer-reviewed journal Environmental Science & Technology — which tested many top products from popular brands — researchers found high levels of PFA compounds in more than half of the beauty products tested, indicating widespread use.
PFAS refers to a class of man-made chemicals used in nonstick cookware (Teflon), umbrellas, paint, cleaning products, food packaging, firefighting foam, and cosmetics, among others, due to their ability to repel water, oil, and grease. Unfortunately, the technological innovations that PFAS helped create also came with a price: Serious health effects. Jennifer Herrmann, MD, FAAD, a board certified, fellowship-trained dermatologist and dermatologic surgeon at Moy Fincher Chipps Facial Plastics / Dermatology, says that PFAS may impact "increased cholesterol, liver inflammation, increased blood pressure in pregnancy, decreased birth rate of children, decreased vaccine response in children, and increased risk of kidney or testicular cancer."
Even more, PFAS are called "forever chemicals" because they can remain in the human body, as well as the environment, for many years. The study's findings were purposely timed with the introduction of the "No PFAS in Cosmetics Act," a bipartisan legislative bill that would ban the use of PFAS in makeup and skin-care products. A wide range of well-known beauty brands, including Maybelline, Revlon, Fenty Beauty, Benefit Cosmetics, MAC, and Milk Cosmetics were analyzed in the study, however, the researchers did not specify exactly which products contained the PFAS. So, what's the best thing to do if you're concerned with PFAS in your beauty products? Rose Inc. investigates.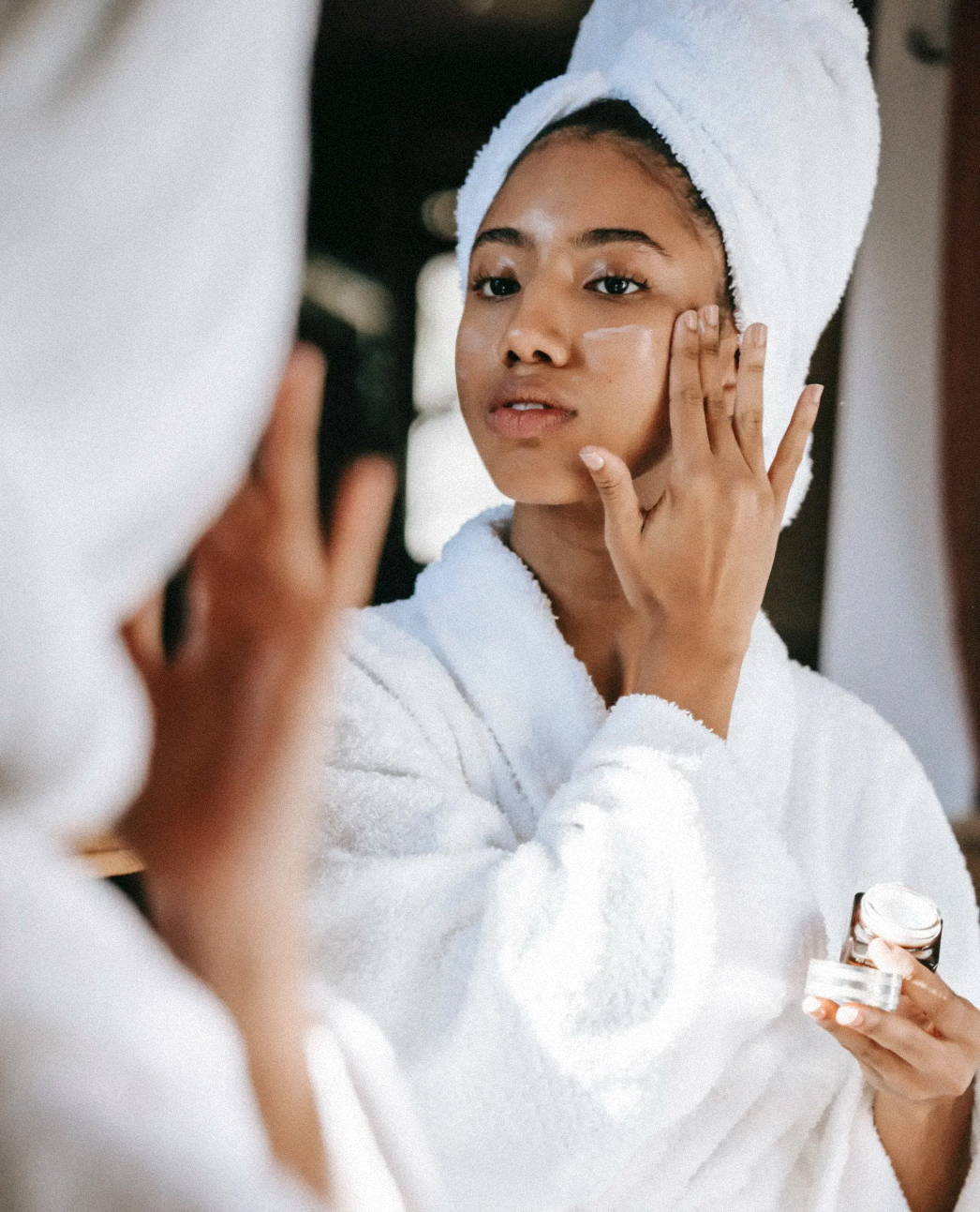 Why Are PFAS Used in Cosmetics?
It's important to know why PFAS are used in makeup in the first place. The study showed that high fluorine levels were found in cosmetics commonly advertised as "wear-resistant" to water and oils, such as waterproof mascara, as well as "long-lasting" makeup such as liquid lipsticks and foundations. (This tracks when you consider that it's the same stuff used for nonstick pans and waterproof clothing.) "There are various forms of PFAs found in beauty products," says Victoria Fu and Gloria Lu, two former L'Oréal formulators who co-founded the blog Chemist Confessions, and authored the recently released Skincare Decoded: The Practical Guide to Beautiful Skin. "They are typically used in makeup formulas in powders that help improve the performance of makeup formulas for better application and long-term wear. They are also common ingredients used in self-bubbling masks."
Liia Ramachandra, Pharm.D., Ph.D, and founder of EpiLynx Cosmetics, adds that PFAS in cosmetics "are not new," and points to the FDA's explanation of how PFAS are "intentionally added" to products with the purpose of conditioning and smoothing the skin, or to affect a product's texture and consistency. "The true problem arises when those ingredients are not listed on the packaging. By law, all ingredients are supposed to be listed on the product label, in descending order of magnitude," she says. "Basically, if the manufacturer has put them there intentionally, they must list it and that does not happen sometimes. If they have put it there unintentionally due to contamination then obviously they would not put it on the label, but should start examining their practices, such as cleaning products, instruments, etc., to determine how the contamination occurred." In fact, the study states that only 8% of the 231 cosmetics screened for total fluorine show PFAS on the ingredient list, with only 3% of the 29 cosmetics in which targeted PFAS were measured had any PFAS listed.
Miriam Diamond, a professor at the University of Toronto who co-authored the study, spoke with Rose Inc., saying that the "lack of labeling" was one of the most surprising things they found. "It was even hard to find a common ingredient that was consistent," said Diamond. "Often what we found were chemicals that were used as fillers, but I'm not going to tell you the name [of the ingredient] because some [products] with that word had it, and some didn't. It was all over the place."
I don't want to see us knowingly contaminate our drinking water for future generations because we wanted long-lasting makeup...
The study was also the first one in North America to identify a particular type of PFAS in cosmetics that researchers think is coming from the breakdown of a polymer. As Diamond explains, the U.S. EPA has worked hard to get rid of a few types of the thousands of PFAS that we have data on. "The chemical industry has responded by producing different types of PFAS. All of them are persistent, but we don't have information on the health effects of the huge majority of these replacement chemicals," she says. One of the most popular replacements is a polymer, which is a long chain of a molecule that is "harder" to get into people and in the environment. But the study found that molecules are breaking down from the polymer. "So, there are two messages that we are saying: I don't think PFAS should be used in cosmetics, period. I don't care if it's a polymer or not, don't use it, it's not essential. We cannot take the chance. It's not worth the future generation's drinking water," says Diamond. "The second thing is, okay, if the chemical industry is moving towards polymers, they need to be very well-tested and only used where they're really needed."
PFAS in Our Water
Diamond says that "everyone has PFAS in them, but whether that came from your Teflon frying pan, or your rain jacket, or your cosmetics, you don't know." But one of the major issues with PFAS is that high levels of them have been found in our public water systems. Meaning, it's not just the issue of using cosmetics containing PFAS, but where they go when we remove them. "When you wash your face, these chemicals go down the drain, and they're very poorly removed by wastewater treatment plants. They escape into surface water," she says. (Home water filtering systems don't do much either; according to the EWG, a reverse osmosis filter might be the best option so far.) "It's so much bigger...it's not just about me and you," said Diamond. "I don't want to see us knowingly contaminate our drinking water for future generations because we wanted long-lasting makeup." (Diamond also mentions that a study on PFAS in food packaging will also be coming out.)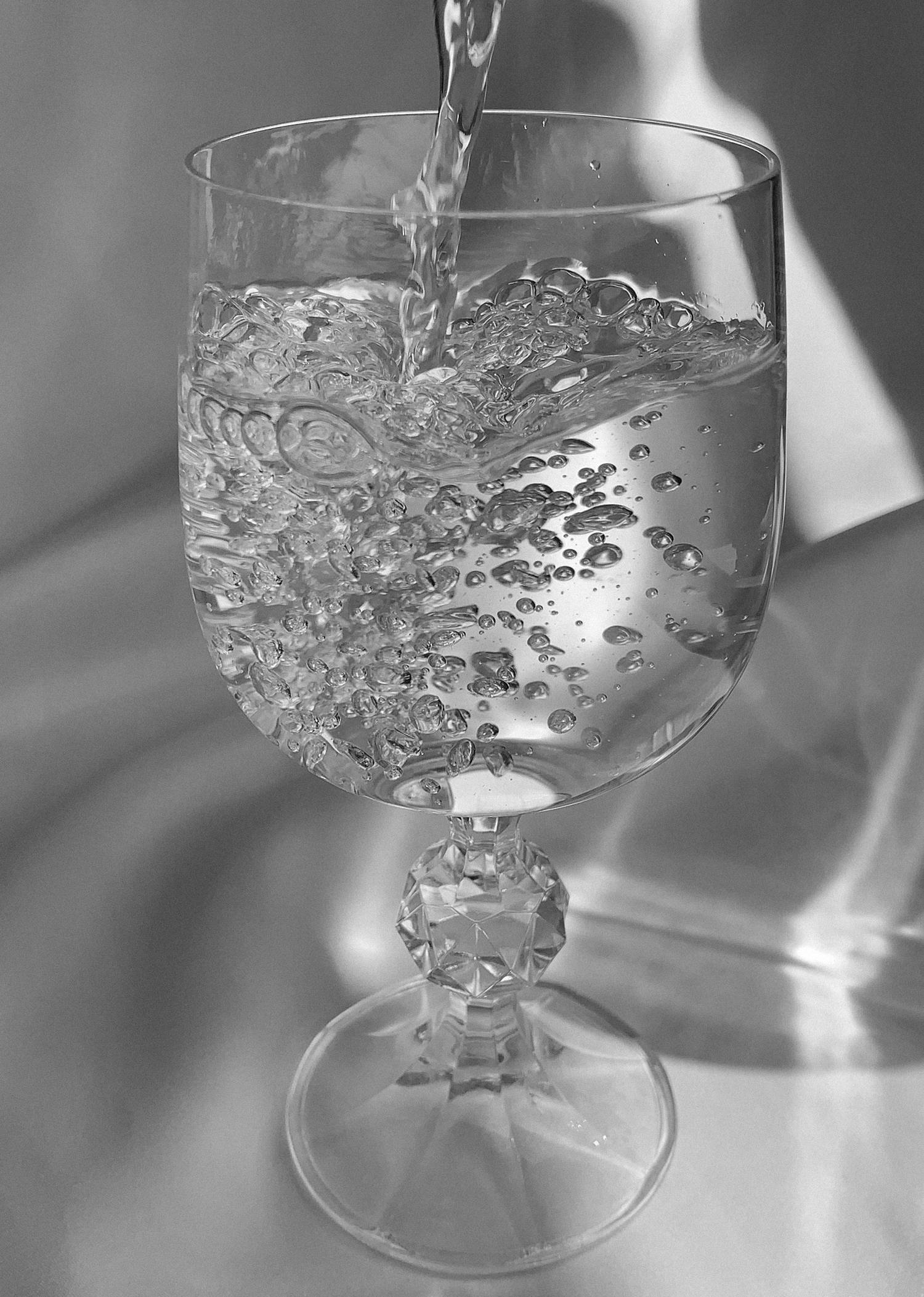 How to Find Out if Your Makeup Contains PFAS
PFAS refers to perfluoroalkyl and polyfluoroalkyl substances, a class of man-made chemicals that include PFOA, PFOS, GenX, and other chemicals. Because most of the products tested did not specify PFAS on the ingredient list, it's difficult to know which ones might contain them. The FDA states that some common PFAS "used as ingredients in cosmetics include PTFE (polytetrafluoroethylene), perfluorooctyl triethoxysilane, perfluorononyl dimethicone, perfluorodecalin, and perfluorohexane," so you can check your products for any of those, as well as looking them up in EWG's Skin Deep database. The Green Science Policy Institute also suggests using Clearya, an app and free browser plug-in that scans ingredient lists when you're shopping for beauty products on online retailers like Amazon and Sephora, and notifies you when PFAS pop up.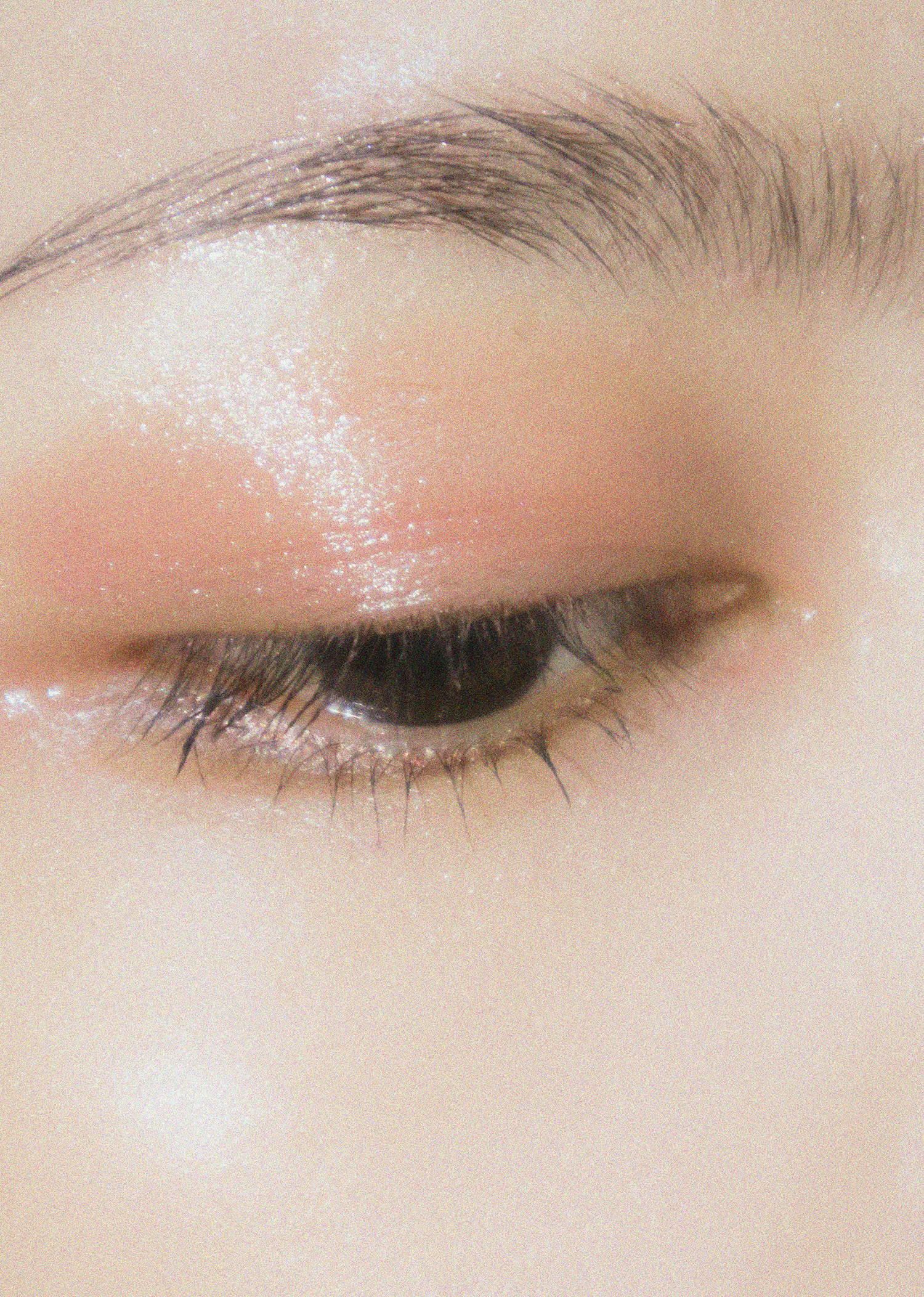 But there are also certain verbiage you can look out for that might act as clues for anything that's not listed. "If you are concerned about PFAS chemicals in the makeup you wear, you could start by avoiding using any waterproof or long-lasting products," says Ramachandra, but adds, "shopping for organic or 'natural' makeup products doesn't help either since PFAS can be present there as well."
Diamond says that some of the products that contained PFAS were labeled as "water-resistant" and "long-wear," but warns that it's not 100% since they only know what they tested. Adds Herrmann: "Certainly, more research must be done to investigate their presence and health effects from personal care products, but limiting use of products on thinner areas of skin (upper and lower eyelids) where products may be more easily absorbed or on the lips/near the tear ducts is advisable. Avoiding use of extra products, in general, as well could limit the risk of exposure."
...everyone has PFAS in them…
If the Bill Passes, How Will the Beauty Industry Change?
While Lu and Fu are confident there are "other alternatives to maintain a makeup formula's performance," this is another topic that highlights the complexity of establishing safety standards in cosmetics. "PFAS are such a wide range of chemicals and there's still a significant lack of understanding of what sort of negative impact PFAS bring to our health and the environment via topical application," they say.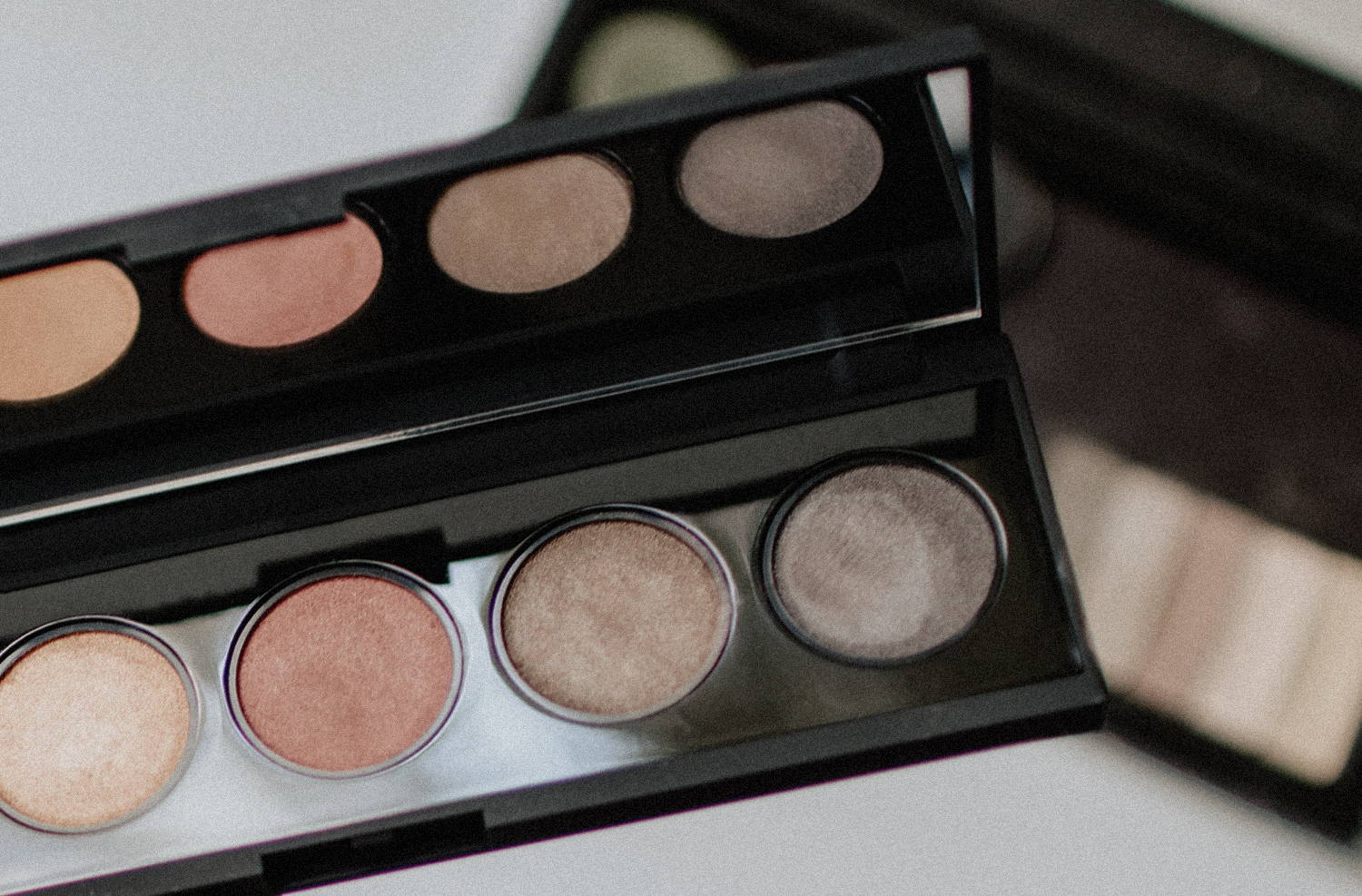 There's no doubt that if the bill gets passed, it will be a revolutionary first step for both the health of human beings and the planet. Ramachandra believes that the beauty industry will benefit in the long-run, even though a lot of work will need to be done. She says that companies may need to go back and analyze their products for traces of PFAS, possibly send their products to an independent lab for testing (which essentially means longer launch times), and, of course, recall any products containing any PFAS. "This will be a very huge and positive step in the right direction since we need more transparency on the ingredients and manufacturing processes," says Ramachandra. "The FDA might even go one step further and start introducing 'regulatory approval' procedures as we currently do for all drugs. This will take years before such procedures are implemented, but I believe we are moving in the right direction."
In the meantime, there are a few things you can do that might help. First, you can write to your senator to let them know that you want them to vote for the No PFAS in Cosmetics Act. To make things easier, the activist watchdog organization, Breast Cancer Action, has a handy form you can fill out that will email your legislators for you. The Green Science Policy Institute also encourages reaching out to your favorite beauty brands to ask them to stop using PFAS in their products.