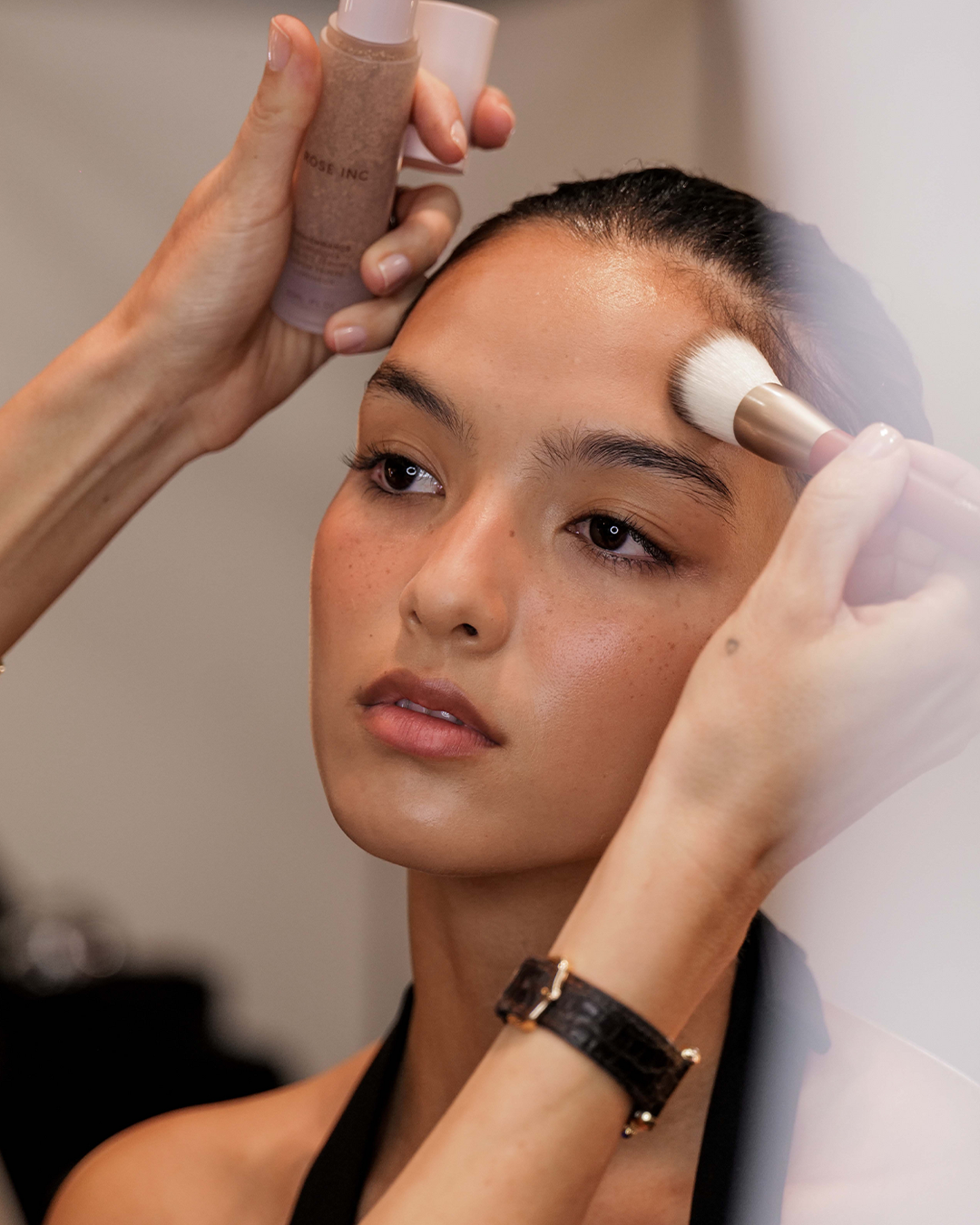 Go BTS at Australian Fashion Week with Makeup Artist Filomena Natoli
Education
Wearing a full face of makeup on holiday at the beach is far from practical, so makeup artist Filomena Natoli took a different approach for the spring/summer 2022 Matteau runway show during Australia Fashion Week earlier this month. "We wanted our girls to look summery and carefree," the show's key makeup artist tells Rose Inc about her vision. "Clean and fresh with a healthy glow." 
To complete the polished look — which included bobs and cornrows envisioned by hairstylist Paloma Garcia — Natoli called upon products from Rose Inc. First, she created a clean and fresh canvas using Rose Inc's Clarifying Toner, followed by a "gentle massage to wake up tired skin" with the brand's Radiant Reveal Hydrating Serum. 
Natoli used Brow Renew Enriched Tinted and Clear Shaping Gels for runway-ready hold. "Brows were kept natural and slightly strengthened," she explains. To add a sun-kissed glow, Cream Blush was applied on the cheeks and bridge of the nose. "I kept the blush high," Natoli notes about her technique, which includes stretching the product up to the under eyes "to add heat to the overall look." As for the lips, Natoli went for a "buffed-in" look, courtesy of Lip Sculpt in Abstraction or Beams, "according to what complements the skin tone best." To finish, Cream Blush in Foxglove was dabbed on. "Lips were blended with eyeshadow brushes to soften edges and create a blurred, super-natural finish," she says. The end result? Naturally flushed, vacation-worthy looks sure to inspire your next getaway. 
Below, find a behind the scenes look into how all of the dewy magic was created.