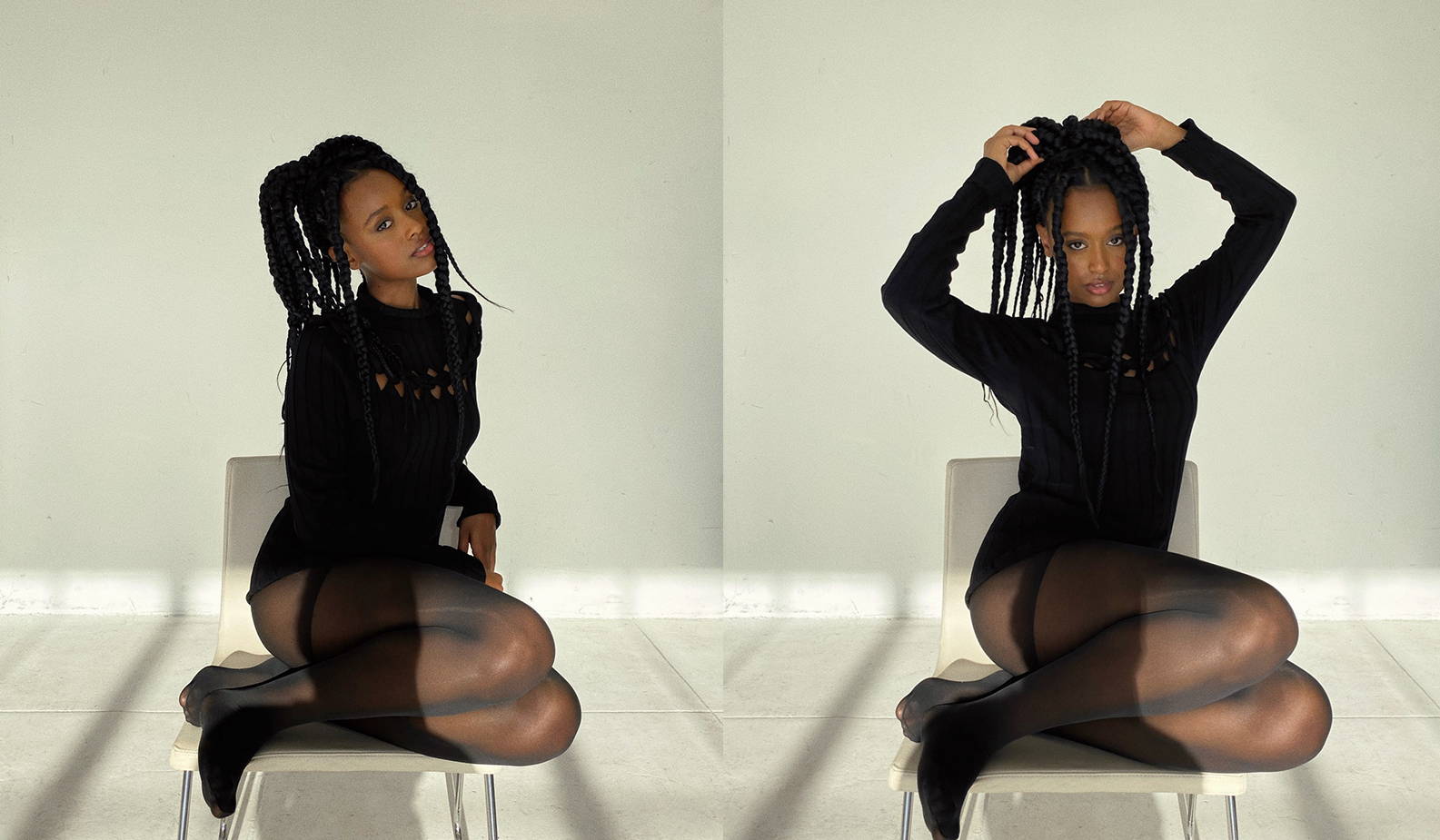 12 / 08
EDUCATION
Josh Liu's Elevated Everyday Ponytail
Welcome to The Consult, your virtual appointment with the world's most in-demand beauty experts.
If there's one thing Josh Liu knows, it's how to create the perfect ponytail. Currently working with the likes of Ariana Grande and Miranda Kerr, the American polymath—who's of Mexican and Chinese descent—has amassed a loyal clientele over the past few years thanks to his ability to enliven classic styles, from buns to three-strand braids.
Born and raised in the Los Angeles suburb of La Cañada Flintridge, Liu broke into the hair world by training at the Toni & Guy Hairdressing Academy before assisting stylists like Chris Appleton and Rob Talty—but his career actually began while working as a public relations assistant. Gaining daily practice styling his own long hair—which he originally grew out to hide his own body insecurities—he's since come into his own, both personally and professionally. Now his long, shiny strands are his signature and he's on the verge of launching his own accessory line called Utiles Beauty, which will offer brushes, hair pins, hair ties, and more.
To celebrate, Rose Inc. tapped Liu for hair advice just in time for holiday Zoom calls. First up: The perfect ponytail in three easy steps.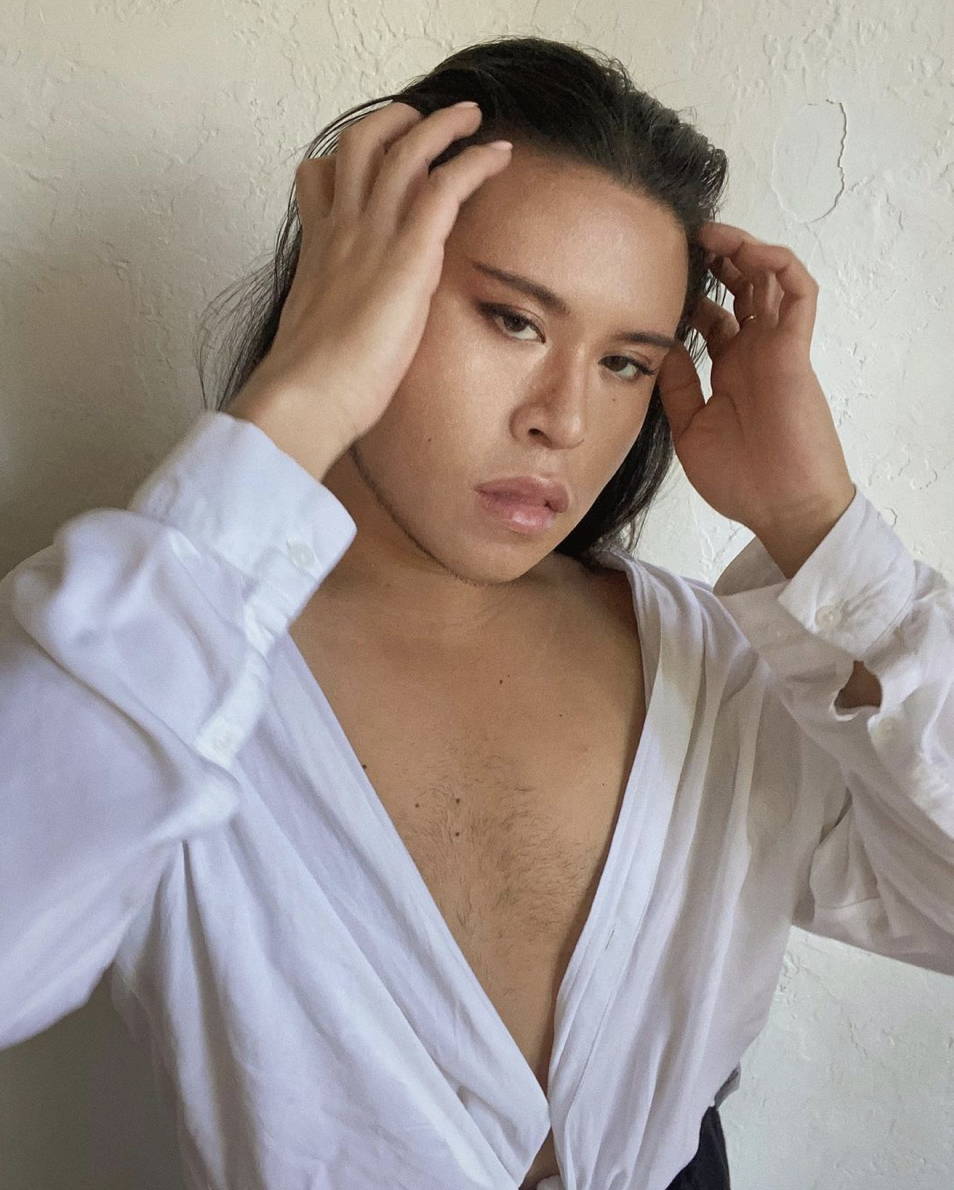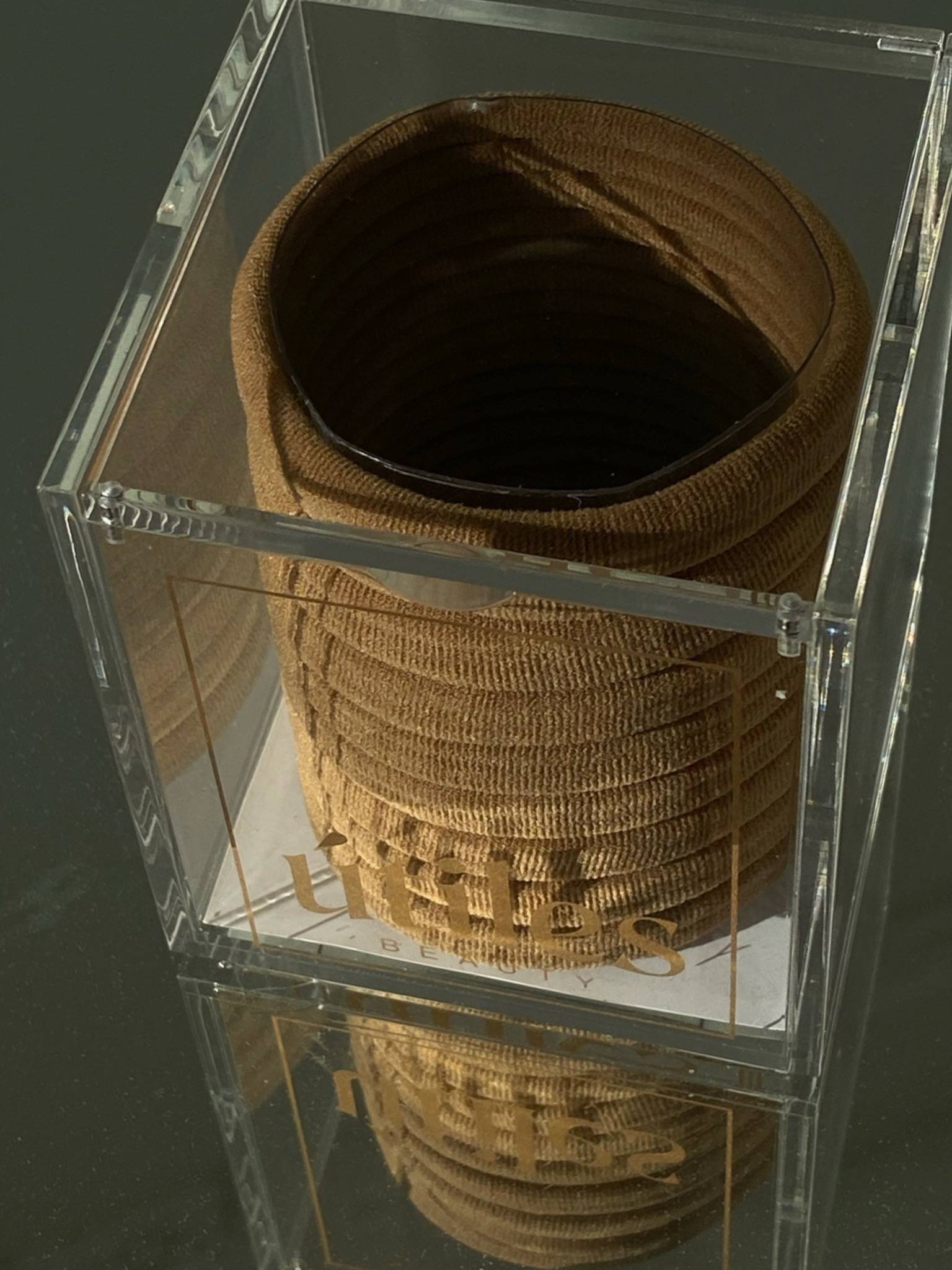 Step 1: Pick Your Placement
The most important part of creating a sleek style that doesn't cause damage is knowing your hair type and understanding what it needs. "Really listen to your hair," Liu says. "Our hair is very individual and very specific to us—that's what makes us, us." Finding the right product comes down to trial and error, he says, but suggests starting with a heat protectant and leave-in conditioner designed for your texture, then pick your height before applying heat.
"If you want a 'fashion girl' pony, it would be at the back of your head," he says. "If you want a cute, sexy, and flirty style, it would be on the top of your head. For a professional, chic look, I usually do it at the nape of the neck." Locking in your placement before you dry or straighten is key—but more on that in a moment.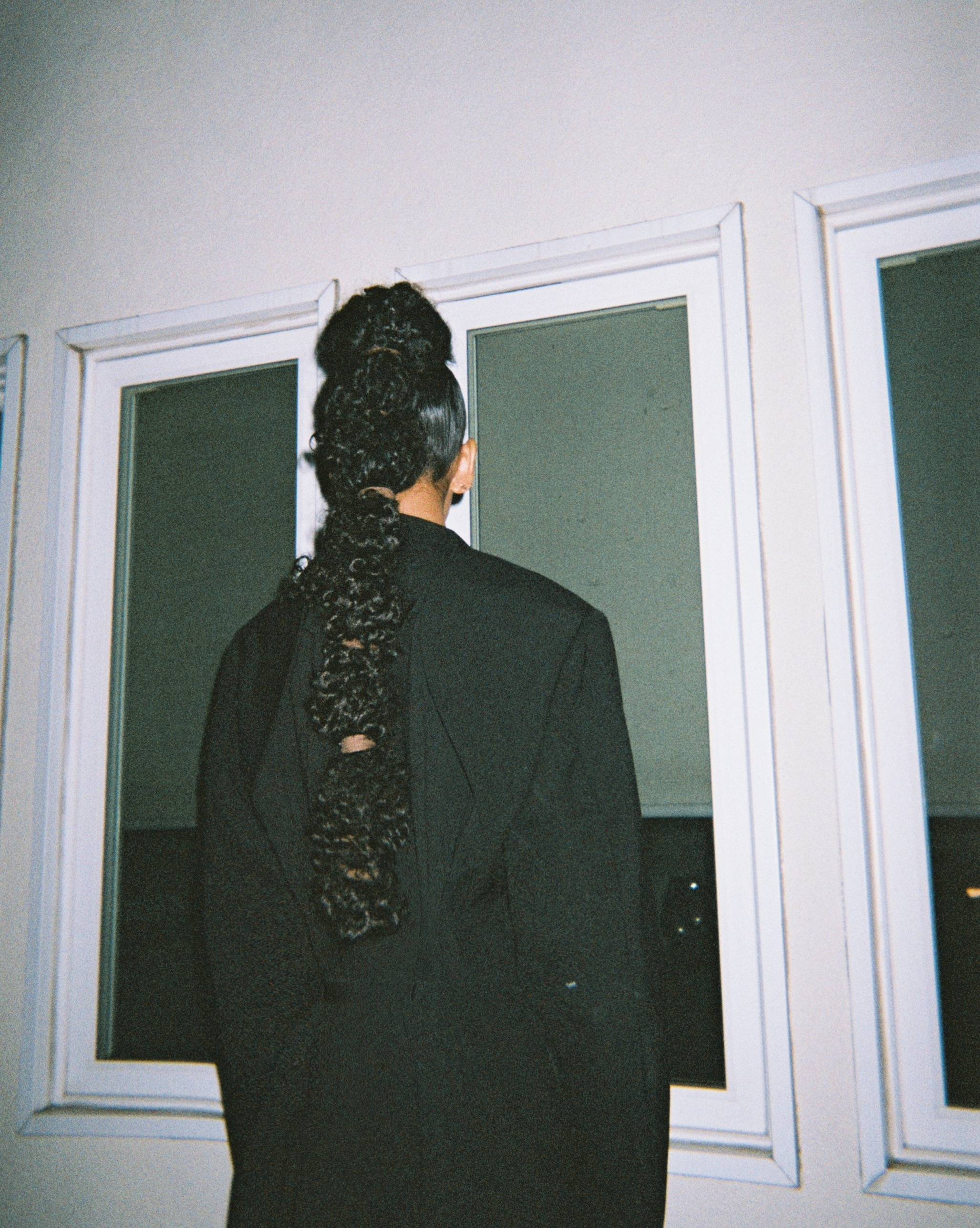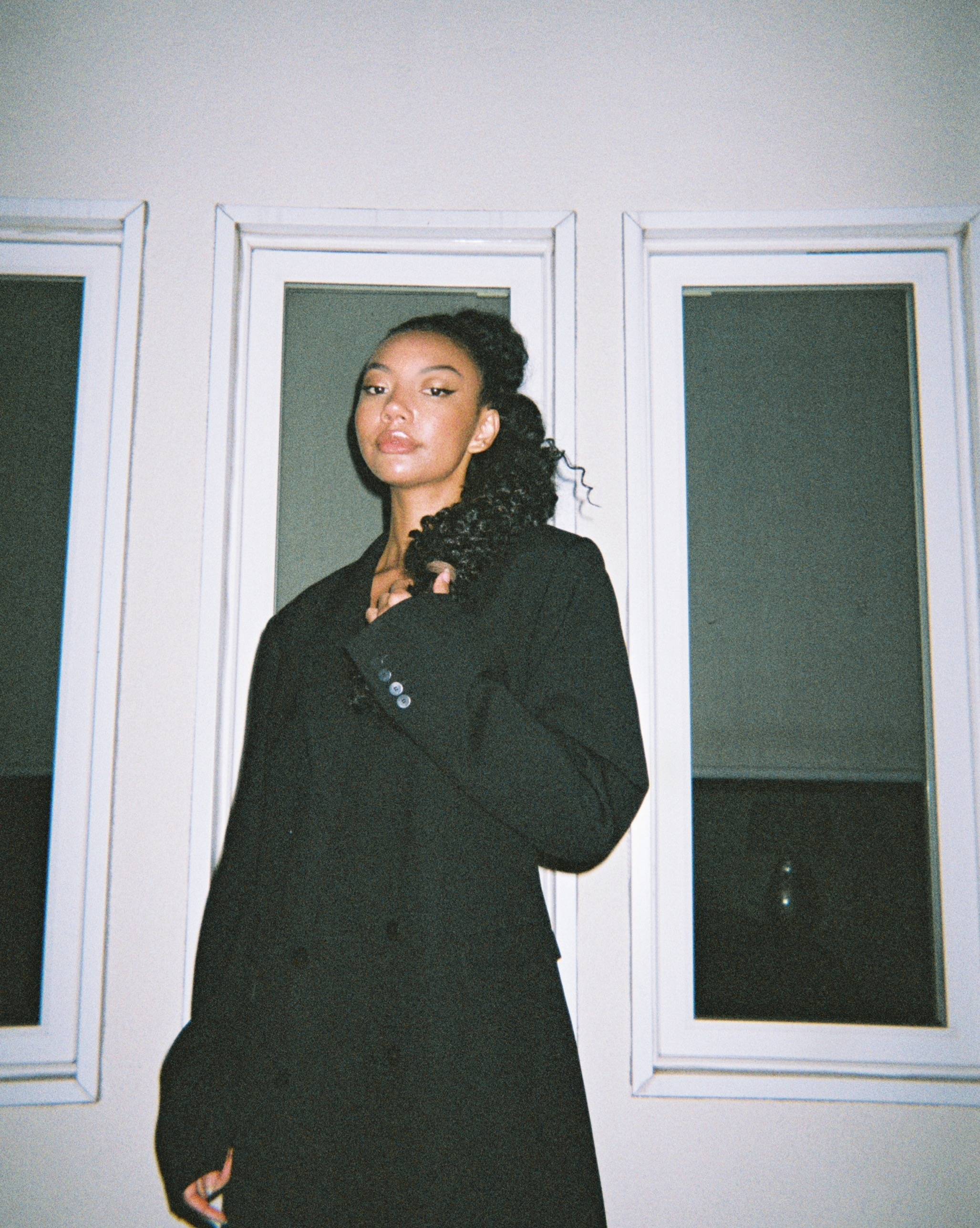 Our hair is very individual and very specific to us—that's what makes us, us.
Step 2: Lay Your Foundation
For straight to wavy textures, Liu suggests prepping dry or slightly-damp roots and edges with Kristin Ess Style Defining Pomade and Edge Control before running a little gel—he likes ECO Gel—through your lengths. Loosely secure your hair where the pony will end up, then warm hair with a blow-dryer to lock the products in place. (Think of it as a test run.) For tighter curls and coils, "you might want to blow-dry and flat iron your hair before the sleeking process begins," he says. "This will help you make sure that you have no bumps."
Once dry, he suggests mixing an oil- or alcohol-based spray with hairspray on a Mason Pearson Popular Brush before combing through dry hair. For a loose hold, ECO Gel works well, but for a tighter hold, he points to Black Panther Diamond Hold Edge Control or Hicks Total Transformations Edge Control.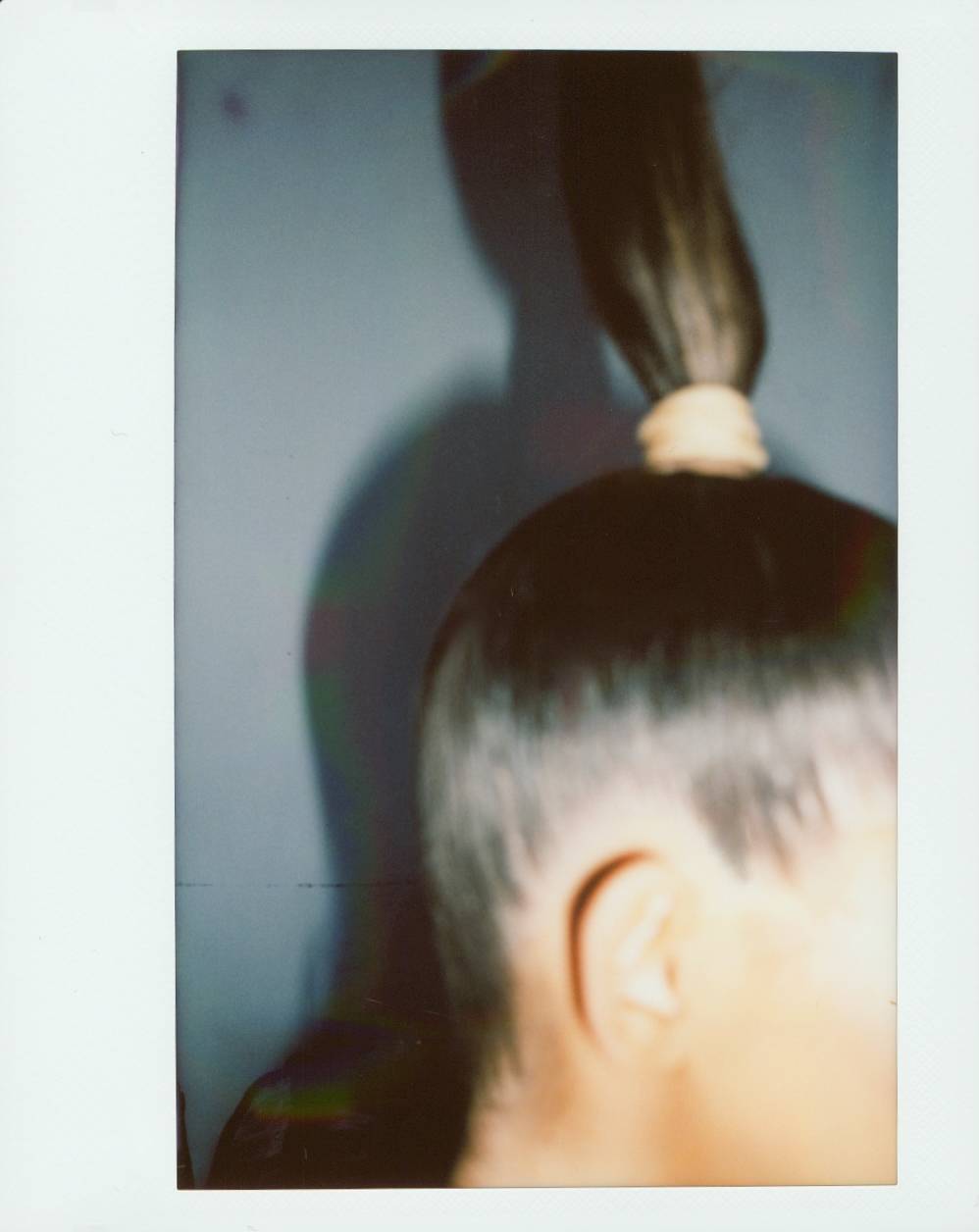 Step 3: Craft Your Pony
"Undo your hair tie and use a boar bristle brush to grab every strand and really brush it up against your head," he says. "Take your time to sleek it down." Then, apply a mist of firm-hold hairspray, like Got2Be Glued Extreme Hold Spray. "You've already applied conditioning agents so it shouldn't get crunchy," he assures.
The final step? "I like to pull the hair tie twice around my hand, then pull it twice around the base of the pony to lock it in place." At this point, you can finesse your style with a fine-tooth comb and a little more gel or edge-control, like pomade or wax.
Stay tuned for the second segment of Liu's Consult: The essential bun protocol.